This free printable Father's Day coloring page is the perfect reason to spend some quality time with dad! Print it out for free, grab dad's favorite colors and bring the page to life!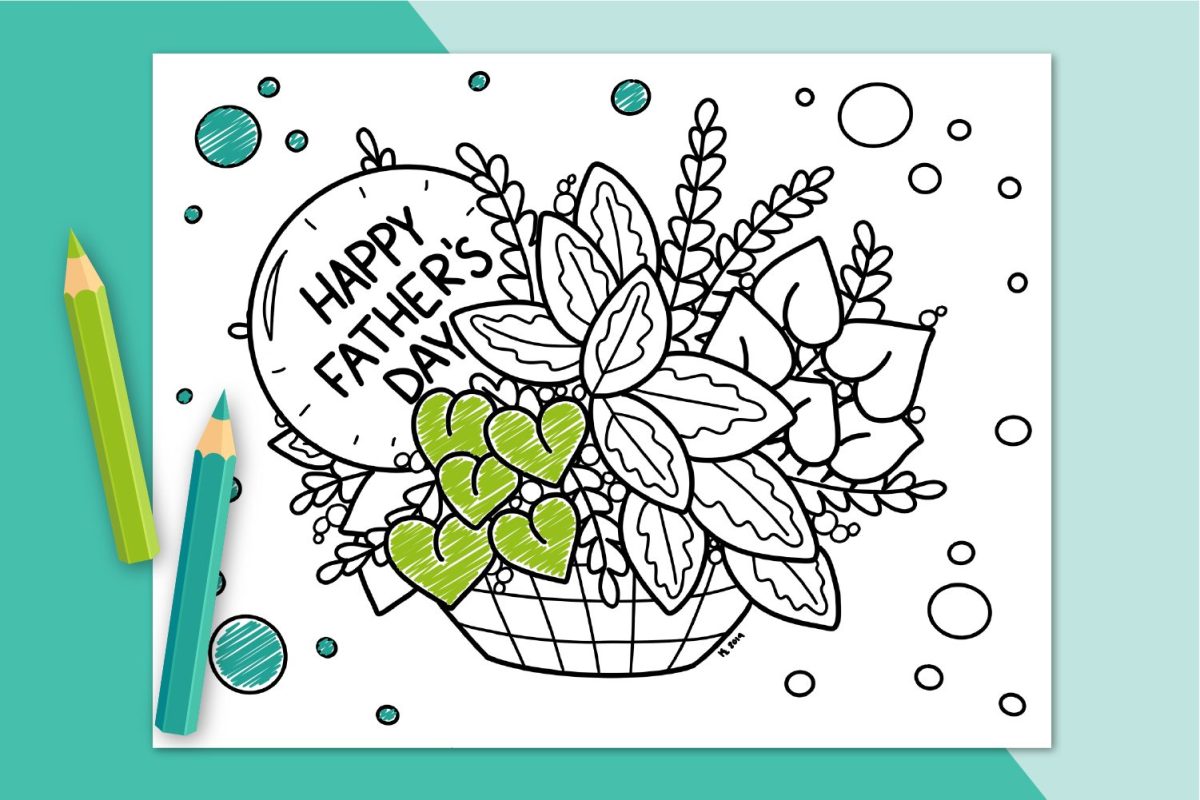 Dads love to color—just ask my husband! With two four-year-old kids in the house, he has become the master ninja colorer. (He's also become a pro at hiding permanent markers, ripping pages out of coloring books and hanging them on the fridge, and wiping crayons off of walls and furniture and everything that's not paper. But hey—that's all part of dad duty!)
My boys and their dad will love sitting down together and filling in all the creative details on this free Father's Day coloring page this year. You can even get grandpa in on the action—he's a father too!
You can also have your kids (toddlers to teens!) color this coloring sheet and give it to daddy along with a gift! Dads love heartfelt fathers day gifts—this coloring page is perfect.
Father's Day is on the third Sunday in June! If you're looking for a fun activity that you can do after dad's done grilling in the backyard, afternoon pool time, a ballgame, or other Father's Day activity, this free printable coloring page is perfect!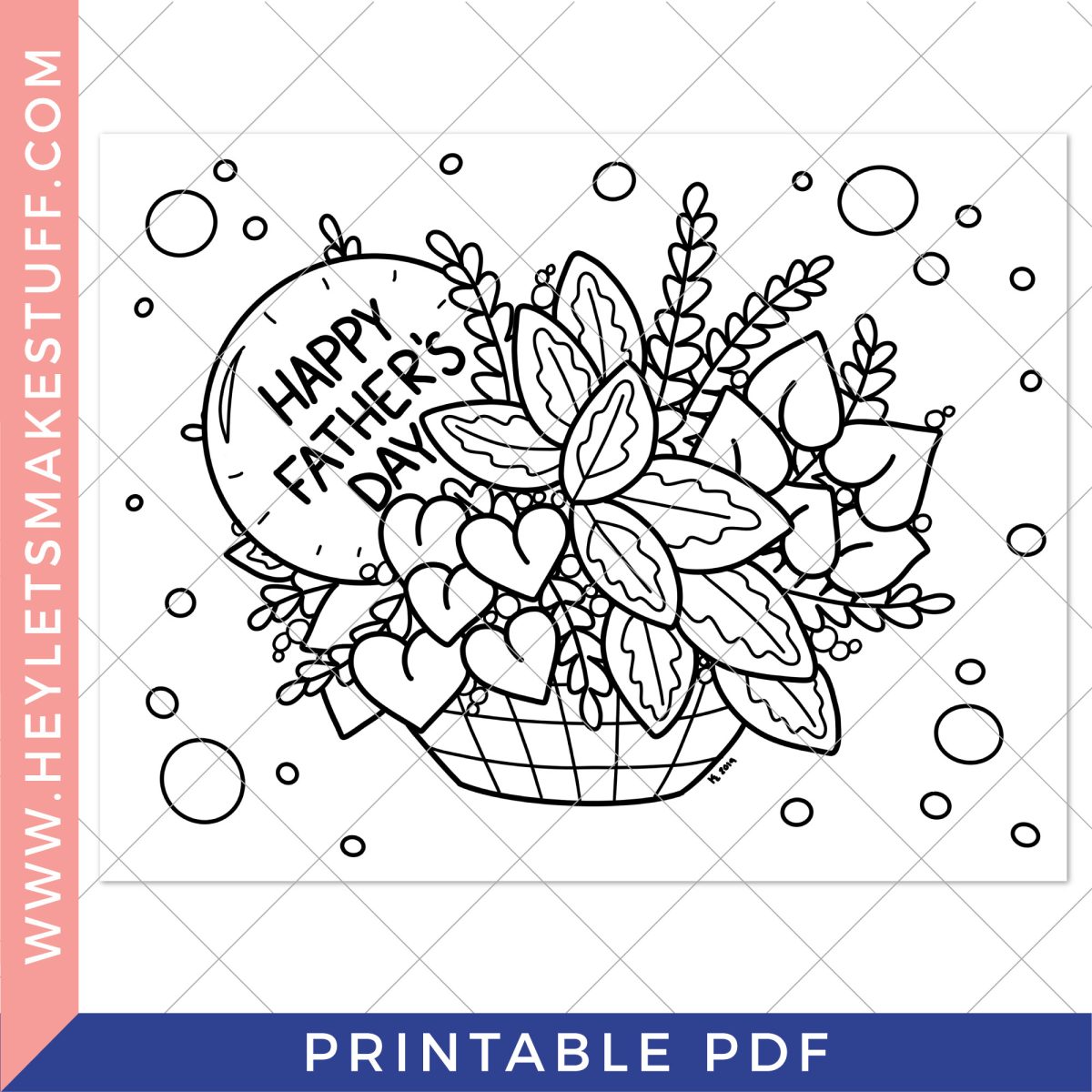 This printable coloring page fun for all ages—lots of fun details to color! Print the PDF on a high-quality paper or cardstock and use your favorite pens, colored pencils, or Crayola crayons to color! Happy Father's Day!
You can also grab my free mothers day coloring page!
Download the Free Father's Day Coloring Page under PRINTABLES P51
This file can be found in my Free Craft Resource Library. The file number is: P51.
Want access to this free file? Join my FREE resource library! All you need is the password to get in, which you can get by filling out the form below!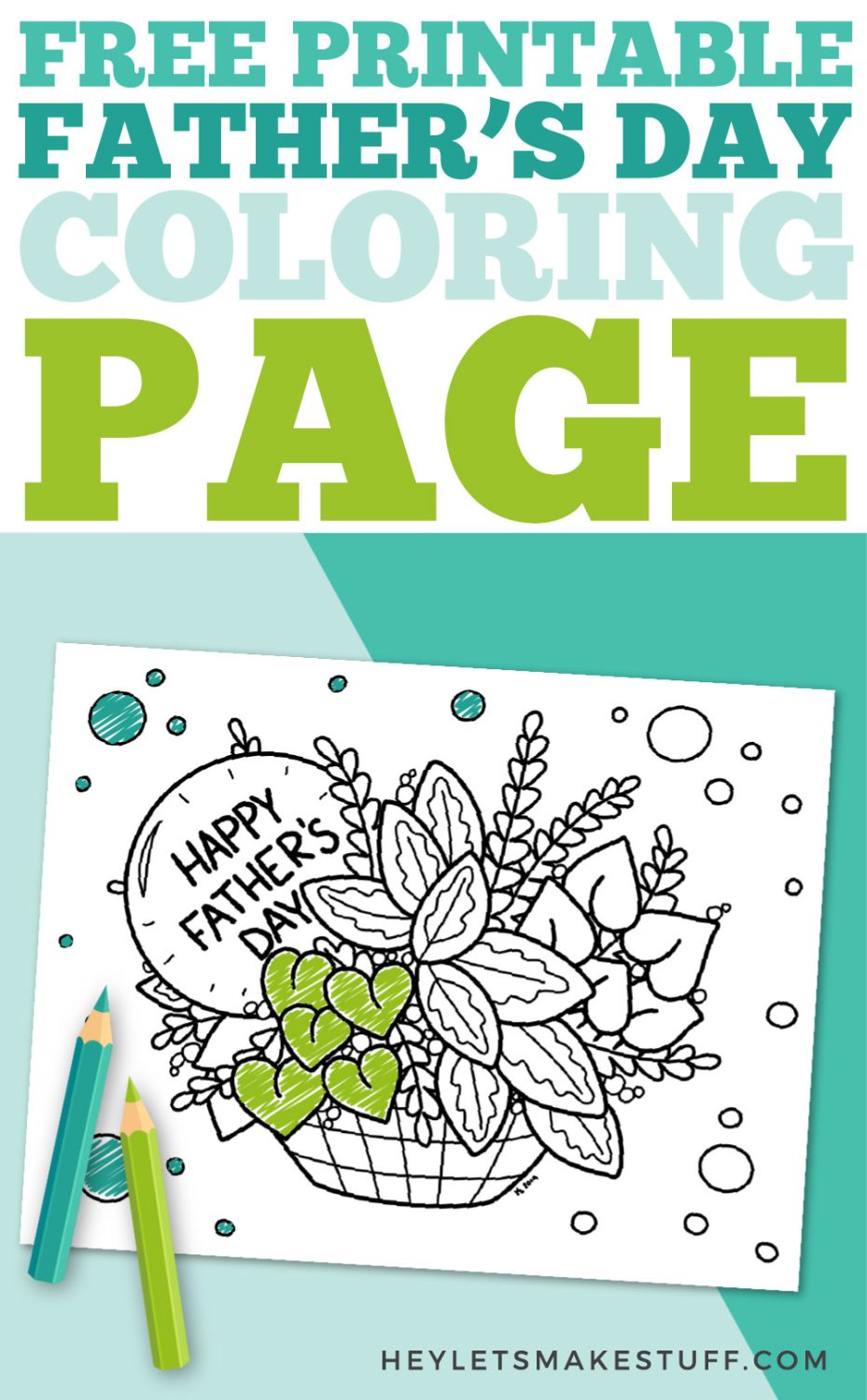 Want more coloring page fun? Check out these coloring pages for other times of the year!