Crayons, pencils and scissors, oh my! The new school year is just about here, get ready (and celebrate) with this free printable back to school coloring page! Kids of all ages will love adding their favorite colors to this fun printable.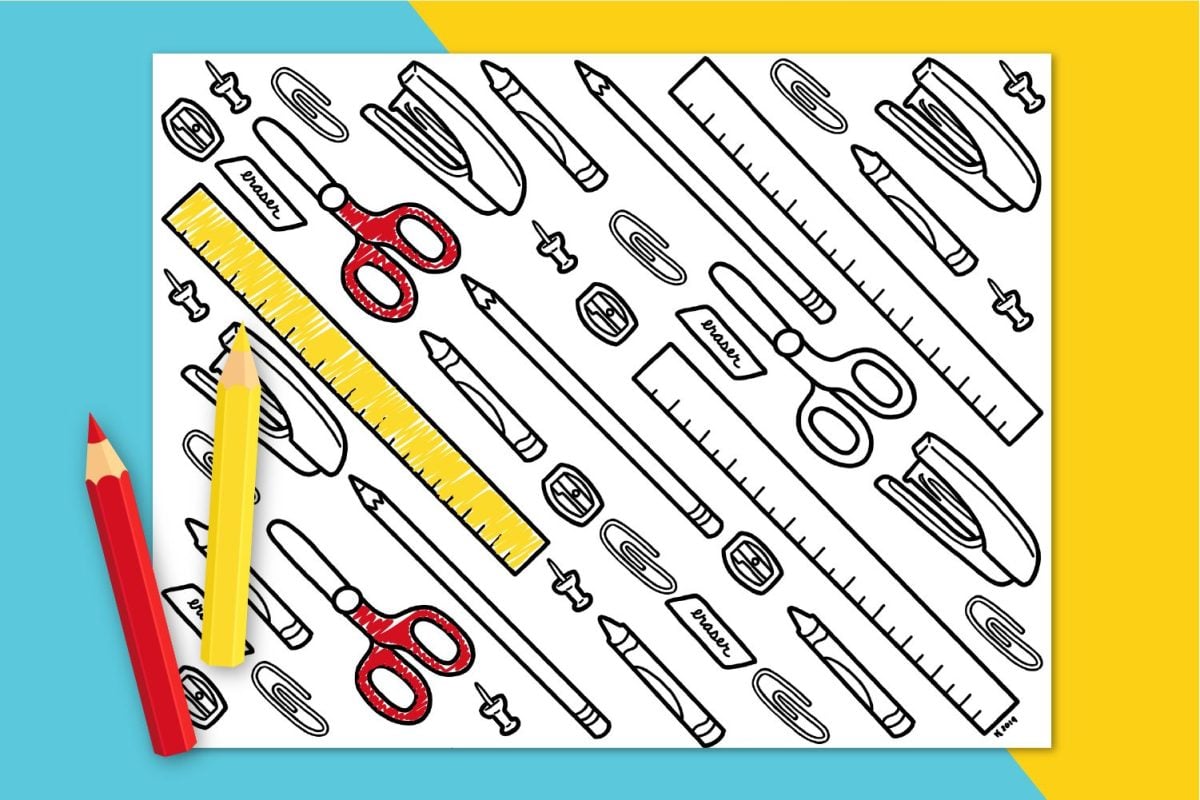 Want to save this post to reference in the future? Enter your email below and we'll send it right to your inbox!
Are you as excited as I am that it's almost the first day of school? You can be honest…I won't tell. Some of these lazy days of summer are not lazy at all—they are busy and long and downright exhausting. I've got two energetic, spirited boys going into pre-K and we are so so ready!
One of the reasons I am extremely excited about school time is how excited THEY are. A new teacher, new classroom, new friends, new adventures, and new experiences await them and it's going to be amazing.
We've already picked up some new school clothes, backpacks, and made them each a new water bottle. We're not quite at school supply shopping age yet, but not gonna lie—I'm super excited for that in a year or two (or…at least I will be for about 20 minutes before the crowds and cost make me rethink my life, ha!).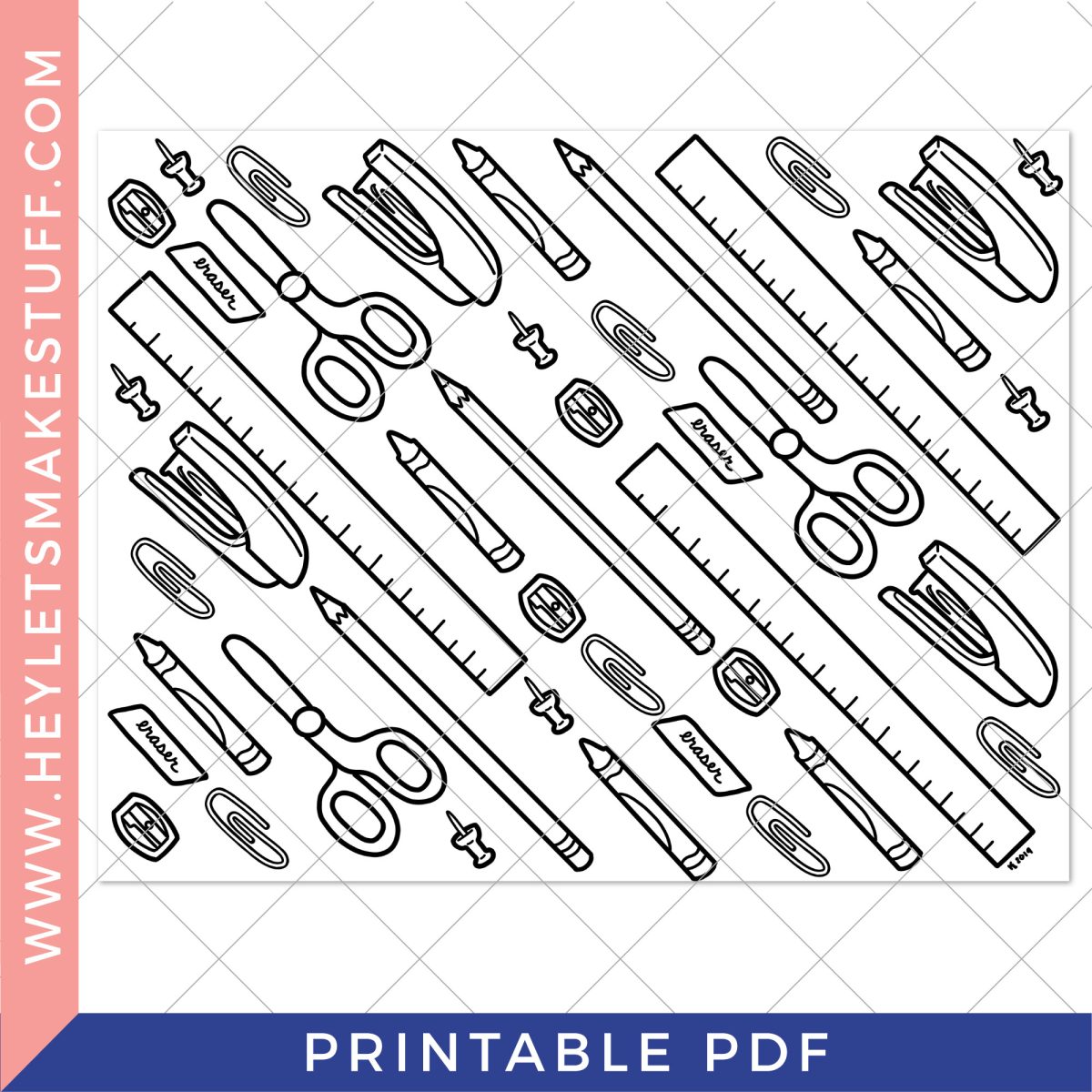 There are a few weeks of summer left and I hope you have some fun plans to make the most of this time together. But when the weather is too hot to venture outside or you just need a little downtime at home, grab this free printable back to school coloring page to keep everyone entertained for a bit.
Your kids will love coloring in all the fun school supplies with their favorite markers or crayons. You can even make a little game of it and see who can count how many paper clips or thumbtacks or pencils are on each page.
Or use it in the classroom at the beginning of the new school year. This PDF file is perfect for younger children—preschool, kindergarten, 1st grade, and 2nd grade in particular. It's even good for homeschoolers! There's so much school fun to be colored and it's a fun way to kick off a new school year!
Download the Back to School Coloring Page Here
Enter your email address below to get this free file! If you're having trouble, make sure your pop-up blocker is turned off. Still having problems? Check out our Downloads FAQ.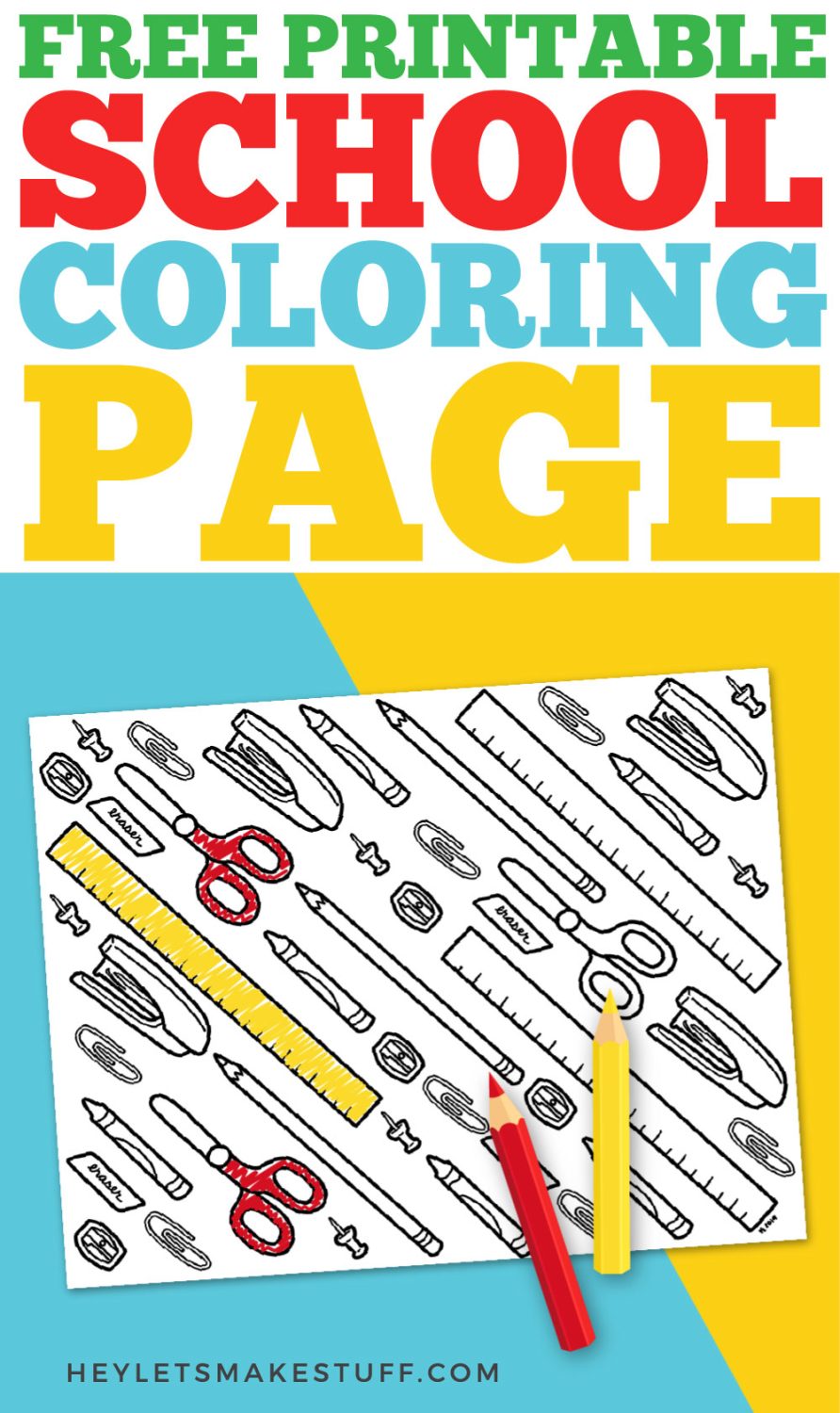 More Free Coloring Sheets
Want more coloring page fun? Check out these coloring pages for other times of the year!
Get Ready for School