This free printable Valentine's Day coloring page is all about love! A box of chocolates, love letters, and big roses are perfect for all sorts of shades of red and pink. Print it out for free!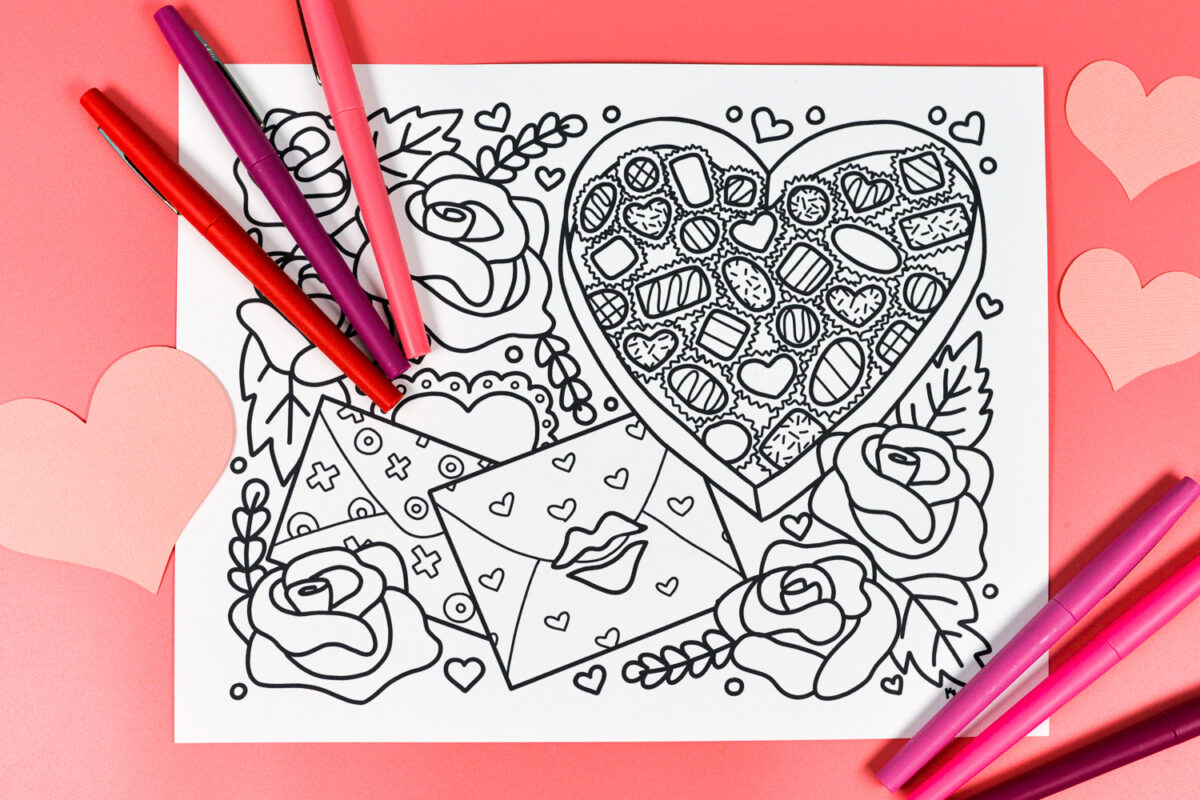 It seems like the holidays are just behind us and it's already time to start getting ready for Valentine's Day! It's a little weird to think of Valentine's Day as a holiday, at least not on the same level of Thanksgiving or Christmas—but there's chocolate and that's what worth celebrating all by itself!
If you're looking for a relaxing, fun activity during these cold winter months, this free printable Valentines coloring page is the perfect way to destress and get in the Valentine's Day spirit. Filled with all sorts of cute elements to color, like roses, hearts, Xs and Os, and a big box of chocolates, you're going to love taking your pens to this coloring sheet! It's fun for all ages, but especially perfect for adults—lots of fun details to color. If you totally impress yourself with your awesome coloring skills, you are more than welcome to keep it for yourself as your own special Valentine's Day present. Or….if you are one of those people who really get into the spirit of the day, you can gift your coloring masterpiece to your sweetheart!
Download the Free Printable Valentine's Day Coloring Page Here

Valentine's Day Fun
More Coloring Fun
Latest posts by Cori George
(see all)