Gobble gobble! It's turkey season and the food isn't the only fun. Bring this free printable thanksgiving coloring page to life while you wait for the turkey to finish cooking!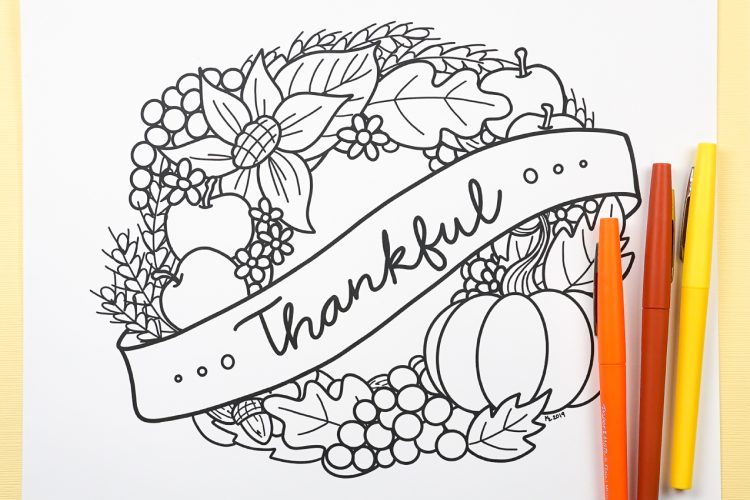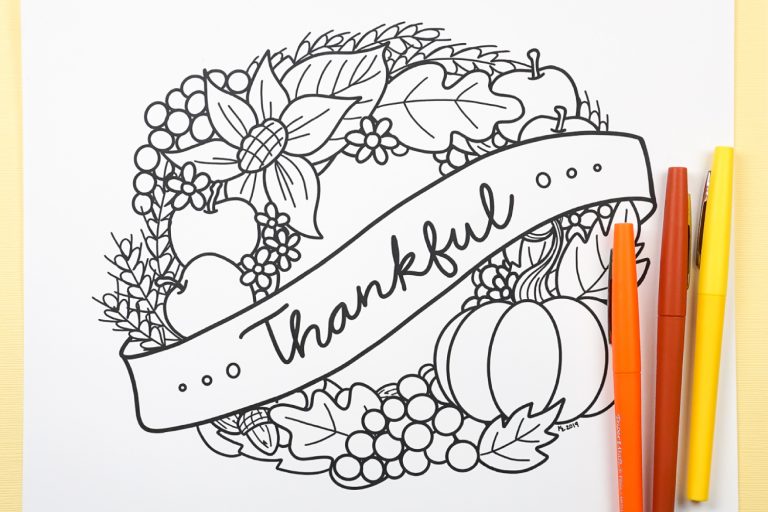 Thanksgiving absolutely my favorite holiday. It's a time to gather with my friends and family, sharing what we're thankful for, and reliving old traditions and creating new memories. Also, FOOD. Thanksgiving is all about the food and, as luck would have it, so am I. I also love that Thanksgiving is all the family and food…without the pressure of gift giving. Truly, it's my favorite holiday.
Thanksgiving and fall bring a whole new explosion of colors, decor, aromas, and cooler weather—thank goodness for the cooler weather. I've been busy lately getting all my fall crafts ready to share with you and I'm inspired and ready for the holiday season! Get ready for more holiday crafts, printables, and cut files than you can handle.
I always seem like I've got a lot to do, holidays or not, and finding new and fun ways to keep my boys entertained while I go through my to-do list is important. They'll get a kick out of this free printable Thanksgiving coloring page! I just got them a giant box of crayons, so they'll love it. I may just have to grab my favorite colors, sit on the floor, and color right along with them.
And it just might keep my family busy while I finish up the mashed potatoes!
When it comes to holidays and celebrations, I've got a free printable coloring page for just about all of them:
Download the Thanksgiving Coloring Page Here
Click the image below to get the Thanksgiving coloring page delivered directly to your inbox!


More Thanksgiving Fun!
It's Turkey Time!
Latest posts by Cori George
(see all)