Why be a princess when you can be a mermaid? This Mermaid SVG Bundle will help you unleash your magical ocean vibes, just in time for summer!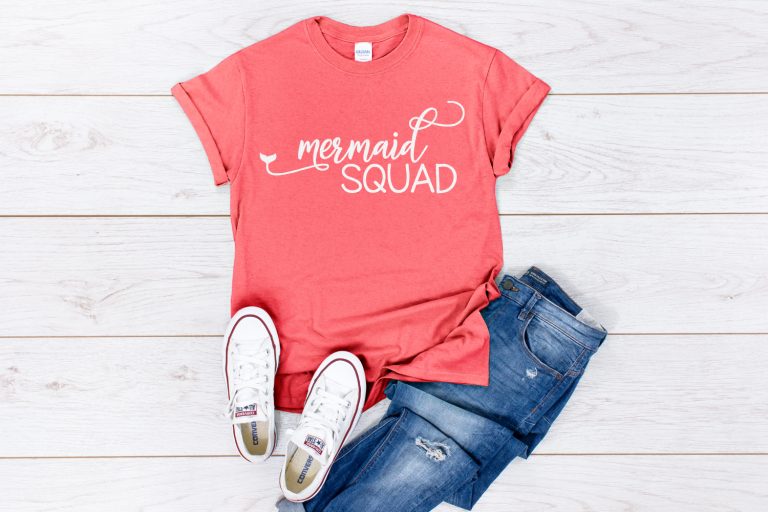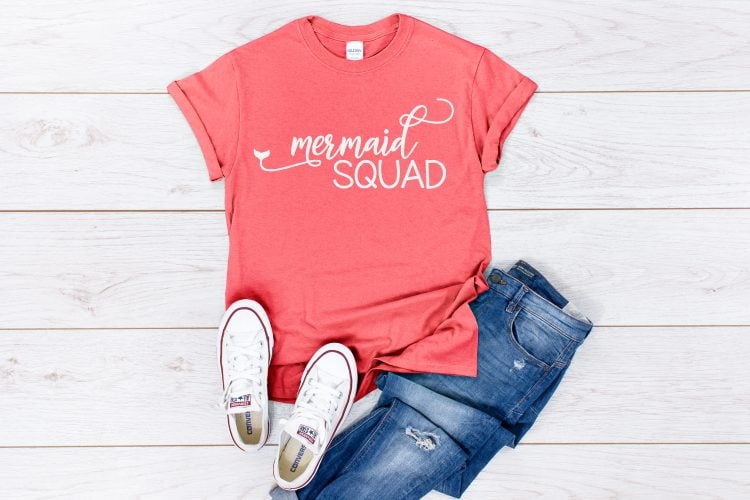 Want to save this post to reference in the future? Enter your email below and we'll send it right to your inbox!
If you can choose to be anything, choose to be a mermaid! Spend your days on the water, working on your tan and swimming alongside your dolphin friends—sounds like a pretty sweet deal! Mermaids are magical and they inspire so much nautical fun and adventure, and not just for kids. Mermaids are so "in" right now and I'm jumping on the glittery tail and sun-kissed hair bandwagon!
Use your imagination and let the mermaids lead the way. Plan a magical mermaid birthday party or bridal shower. Get your girlfriends together for a girls' day out complete with matching Mermaid Squad t-shirts. Hit the beach wearing your Off-Duty Mermaid cover up. Whatever you do this summer, be a mermaid and be amazing!
This magical Mermaid SVG Bundle has four whimsical cut files to help you get into mermaid mode! Dream, imagine and create printables for your home decor, beach gear, party invites, gifts for your BFFs, or add some fun to your water bottles, coffee mugs, and picnic totes.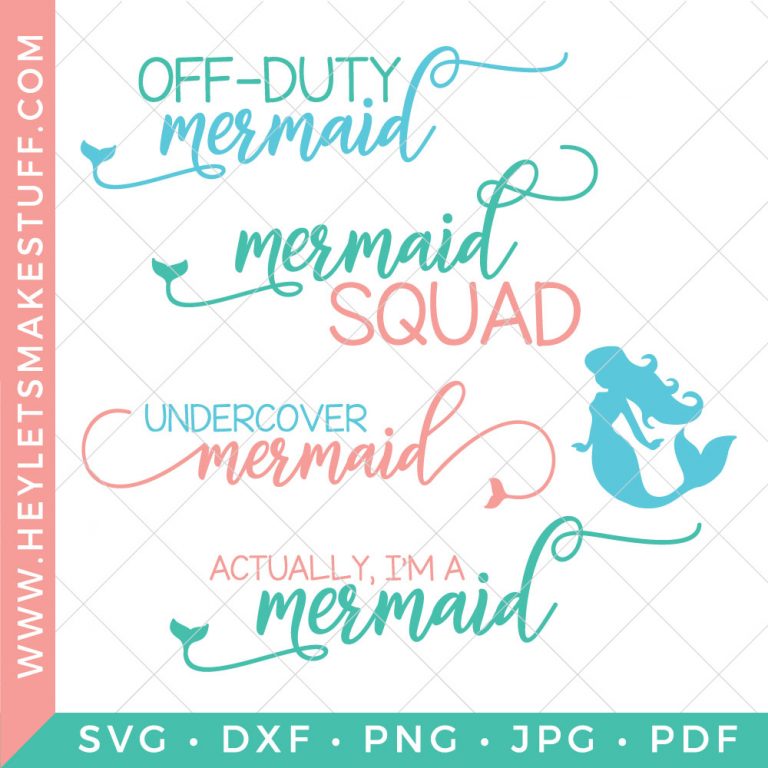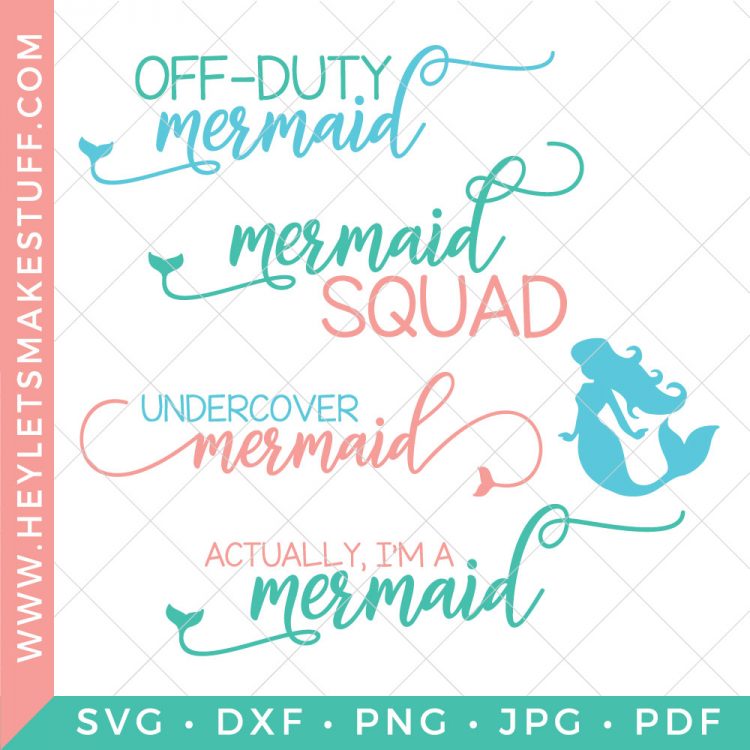 Download the Mermaid SVG Bundle Here
This file was free until 6/21/2019. Now you can get it in our shop! If you want to be notified of flash freebies, join our mailing list!
The mermaid vibe is strong and just in time to help you plan the summer of your dreams! Even if you don't spend a lot of time at the beach, there's no reason why you can't be a mermaid. You just have to believe! Grab these four mermaid cut files and get crafty!
More Mermaid Party Ideas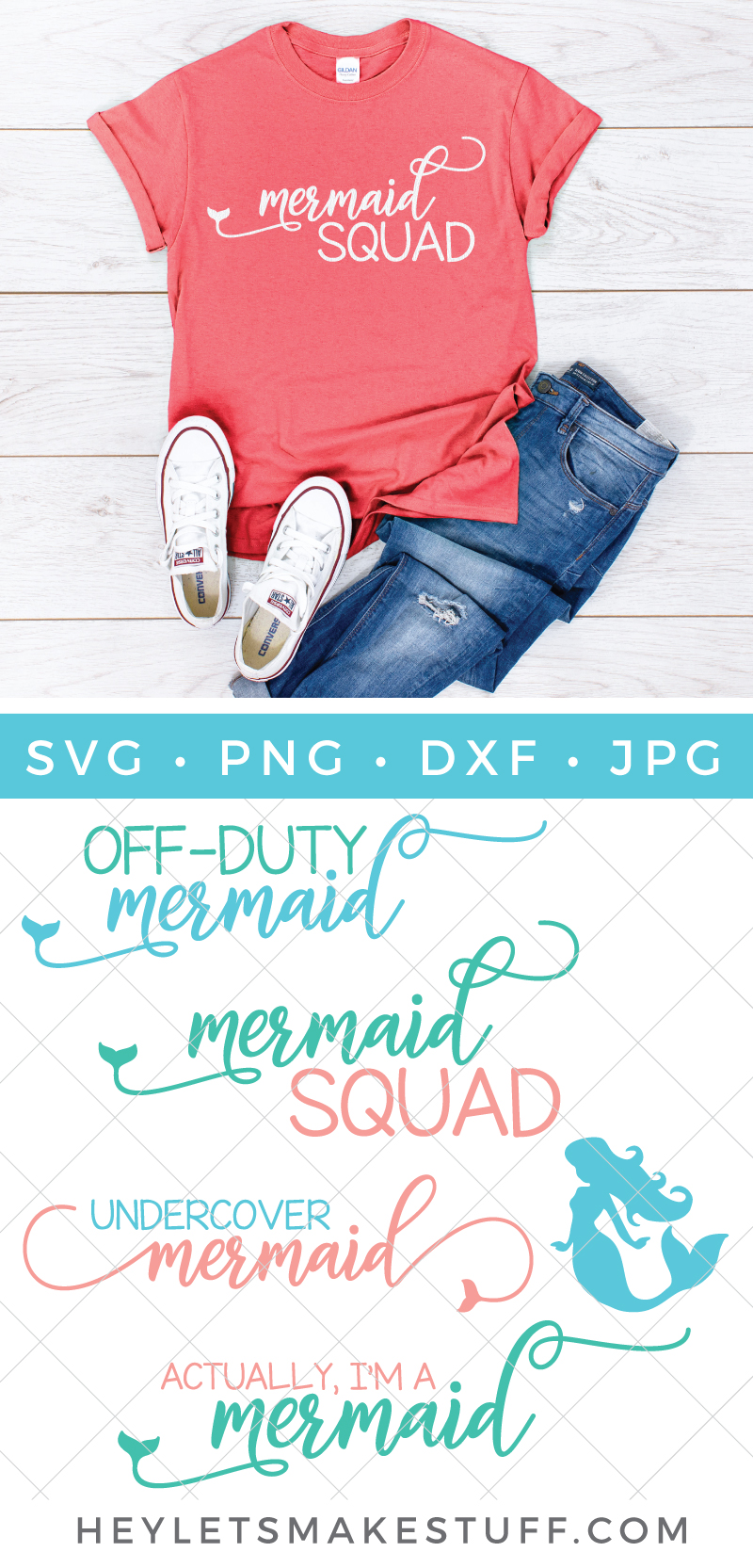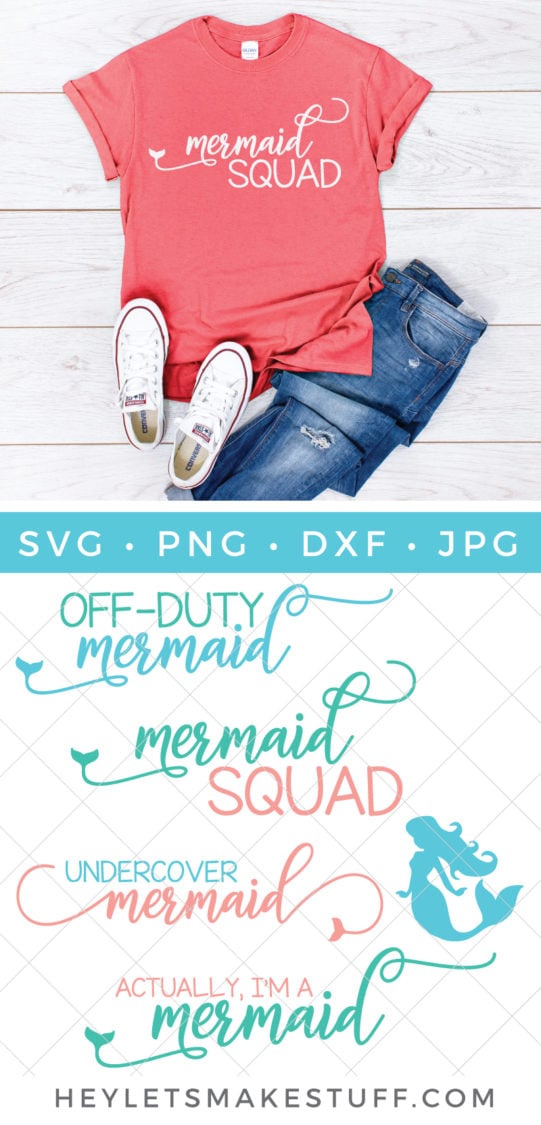 Throw a Mermaid Party