Your kids will love receiving a letter from the Easter Bunny on Easter morning! This free printable Easter Bunny letter has two versions—an adorable classic letter and one geared toward families that are still being cautious due to COVID.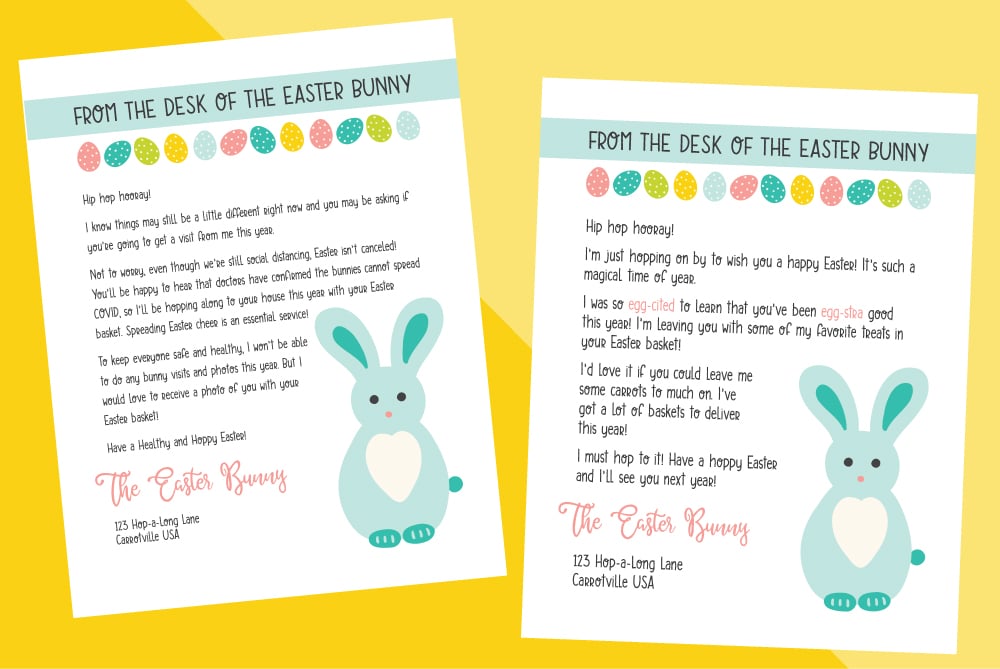 "Mommy, will the Easter bunny be able to come this year?"
This simple question threw me off guard when the pandemic first started. Of course the Easter bunny would be coming to our house! But I can see why my boys were concerned—I mean, if grandma and grandpa couldn't come over, why would a bunny be able to break the rules?
In response, I created this free printable letter from the Easter Bunny, explaining that bunnies can't transmit COVID and that basket deliveries will continue as normal, though we're having to take a break from bunny visits and photos this year.
COVID has slowed a bit after that first original April, so this year I've added a more traditional Easter bunny letter. Both have cute bright colors and a sweet little Easter bunny. So whether or not you're still being cautious or you just want a bit of Easter Bunny fun your child's basket on Easter morning, these free printables will work for you!
Easter Bunny Letter for COVID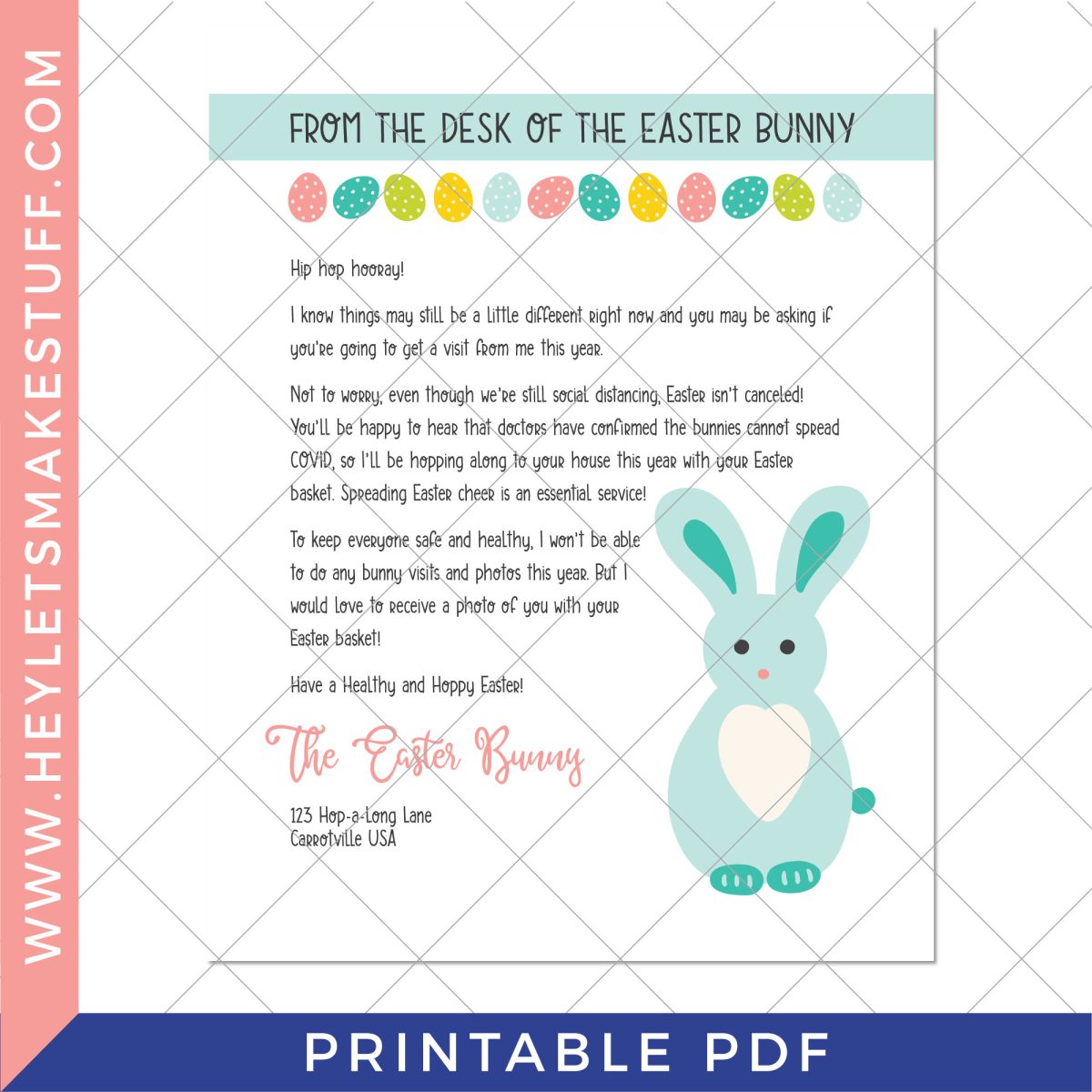 I hope this simple letter will help ease the worries your kids might have about the Easter bunny visiting this year. Pair it with my Easter scavenger hunt for a fun Easter morning! Need Easter basket ideas? Check out these posts:
Classic Easter Bunny Letter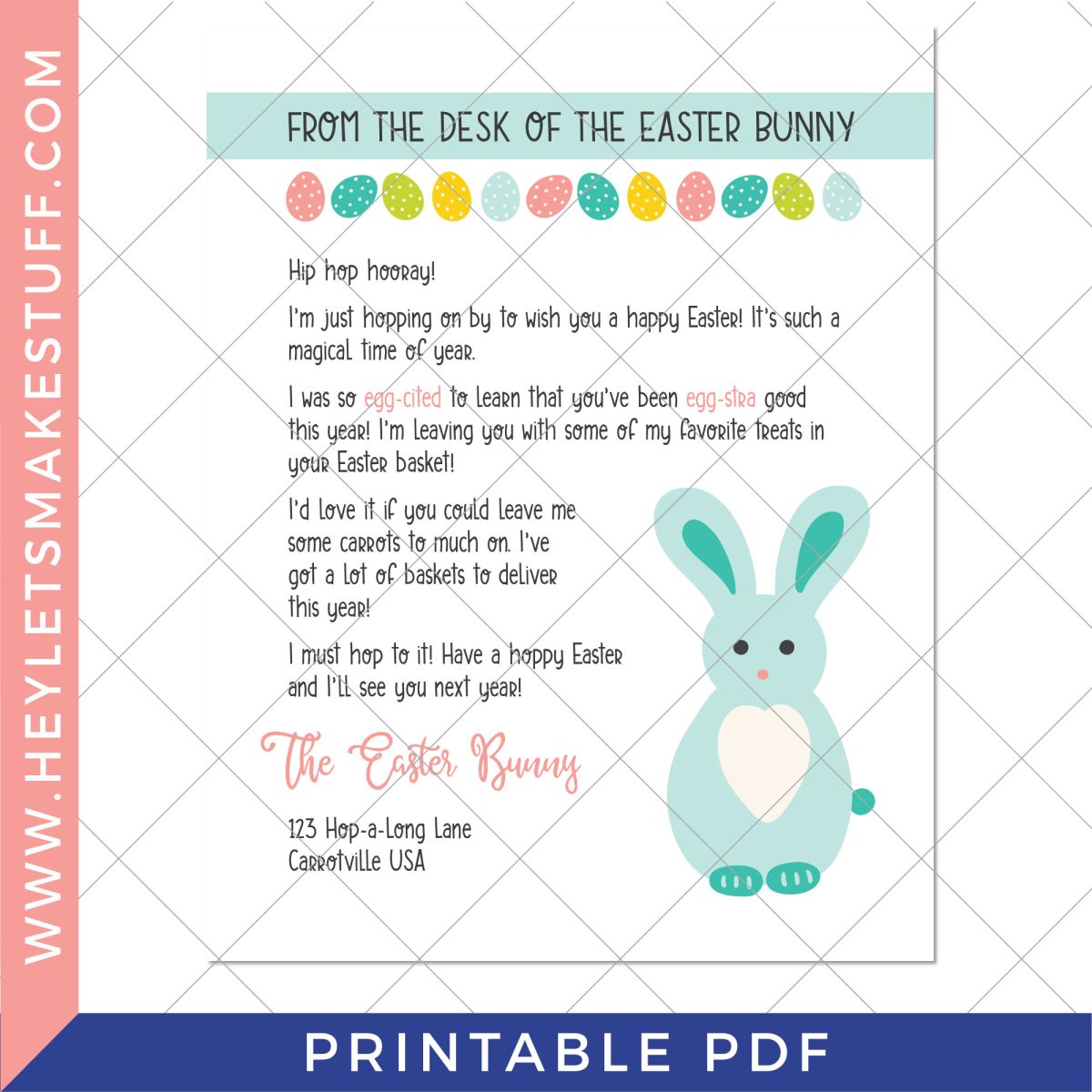 This traditional Easter Bunny letter is designed to go with an Easter basket full of delicious treats! Perfect for getting kids excited about easter eggs (and egg hunts!), chocolate and candy, and more. Put it in a colorful envelope and seal with a cute Easter sticker! Your kid's face will light up reading this sweet piece of mail from the Easter Bunny.
Then get on with your Easter celebration! You can check out more of my printable Easter activities here:
Download the Easter Bunny Letter under PRINTABLES P108
This file can be found in my Free Craft Resource Library. The file number is: P108.
Want access to this free file? Join my FREE resource library! All you need is the password to get in, which you can get by filling out the form below!
Grab the Easter Games Printable
Download six Easter games that you can print and play at home!
Whether you're gathering with families or keeping it to a small Easter egg hunt in your yard. I truly hope that you have a memorable Easter Sunday this year and enjoy these Easter letters!