Get ready for the Easter Bunny with this festive printable Easter word search! Find all sorts of Easter-related words—it's perfect for kids, adults, teachers and students!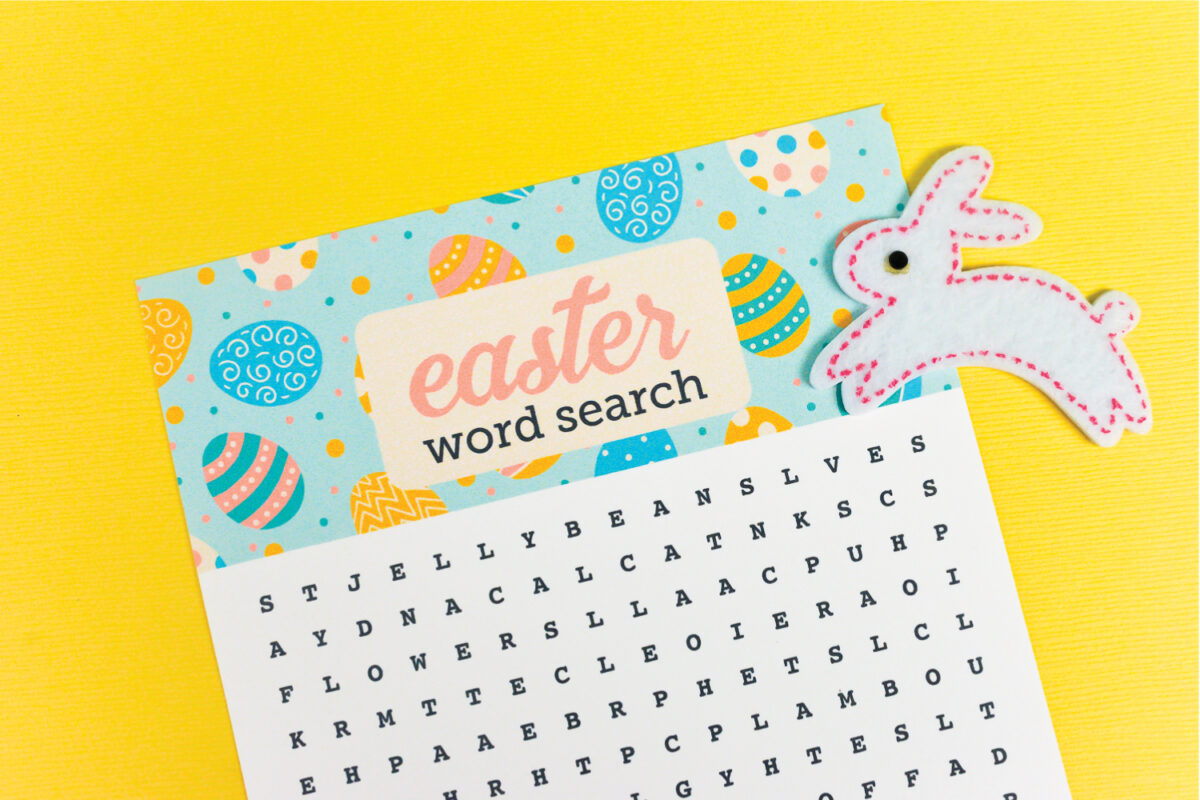 Printable Easter Word Search
I feel like everyone I know has a favorite Easter candy. I have two—each year, I allow myself to have one Cadbury Creme Egg (I know these are controversial; people love them or hate them! I'm in the former camp—I find them delicious!) and some Starburst jelly beans (how do they pack so much flavor in a little jelly bean? I actually don't want to know the answer.).
I can say no to pretty much all the other Easter treats, but give me those two and I am a happy girl! What are your favorites?
Whatever candy you love, you're going to want to eat some while doing this Easter word search! It's full of all sorts of fun and festive Easter words, like bunny, basket, and daffodil! These are a cute non-food addition to any Easter basket, making it great for kids with food allergies or parents who need a little break from the inevitable sugar rush that accompanies this spring holiday!
(Before you get going on me missing the point of Easter—I promise to have a religious Easter word search next year!).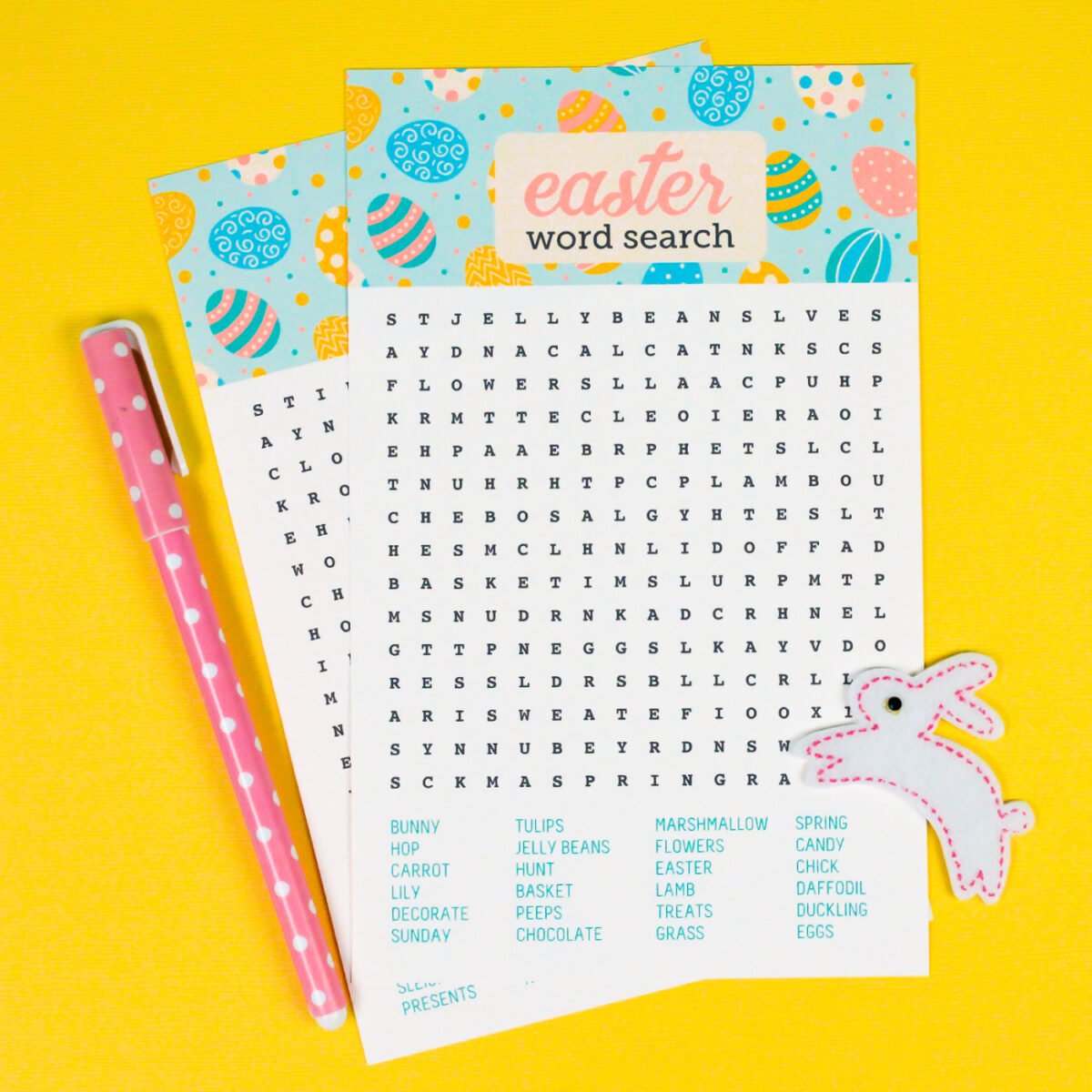 It also makes a fabulous Easter classroom activity, perfect for students to do before Easter break! I recommend printing them on white cardstock using a laser printer, or having your local print shop print them for you. Then trim down using scissors or a rotary cutter and you're good to go!
Download the Free Easter Word Search under PRINTABLES P49
This file can be found in my Free Craft Resource Library. The file number is: P49.
Want access to this free file? Join my FREE resource library! All you need is the password to get in, which you can get by filling out the form below!
Get the Easter Games Printable
Grab this word search and five other Easter games to print and play at home! Instant digital download!