Your kids will be so excited to get this letter from Santa! Plus get instructions for getting this letter postmarked from Santa at the North Pole!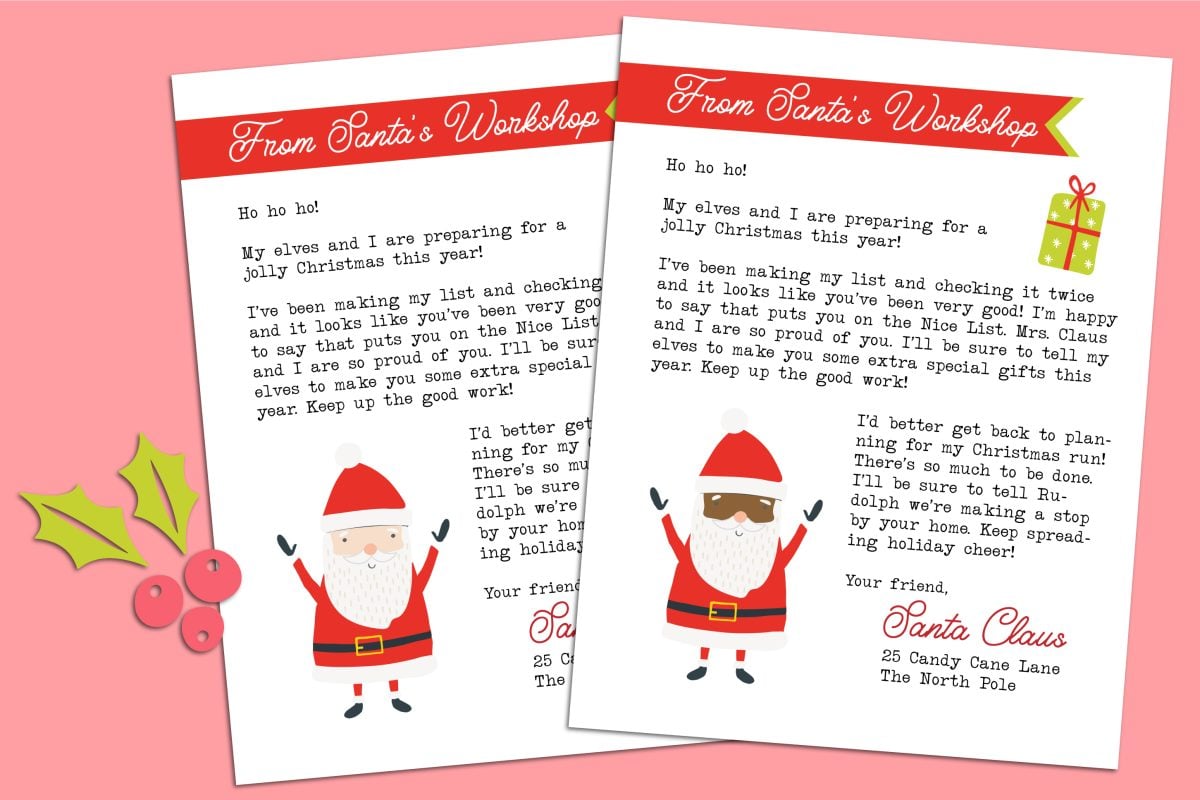 Bring home the magic of Christmas with this free printable Santa letter!
This letter from Santa will create happy Christmas memories for your kids for years to come. Even better, the US Postal Service makes it possible for this letter to come in a post-marked envelope from the North Pole!
How to Get a Letter from Santa
To start, have your kid write a letter TO Santa. For example, they can ask for what they'd like to see in their stockings or under the tree. It's a great chance for parents and caregivers to read the letter and see exactly what your child is wishing for this holiday season.
Then, when the kids aren't looking, print out THIS letter from Santa (download below) and place it in your own self-addressed stamped envelope. Make sure it's stamped!
Then put both the letter from your kids and the letter from Santa in a larger envelope and send to:
North Pole Postmark
Postmaster
4141 Postmark Drive
Anchorage, AK 99530-9998
Then your letter from Santa will be returned to you with a postmark from the North Pole! Believers and skeptics alike will be charmed by this detail.
The deadline for postmarks is December 13, so make sure to send your letter by December 6 to make sure it has time to get there.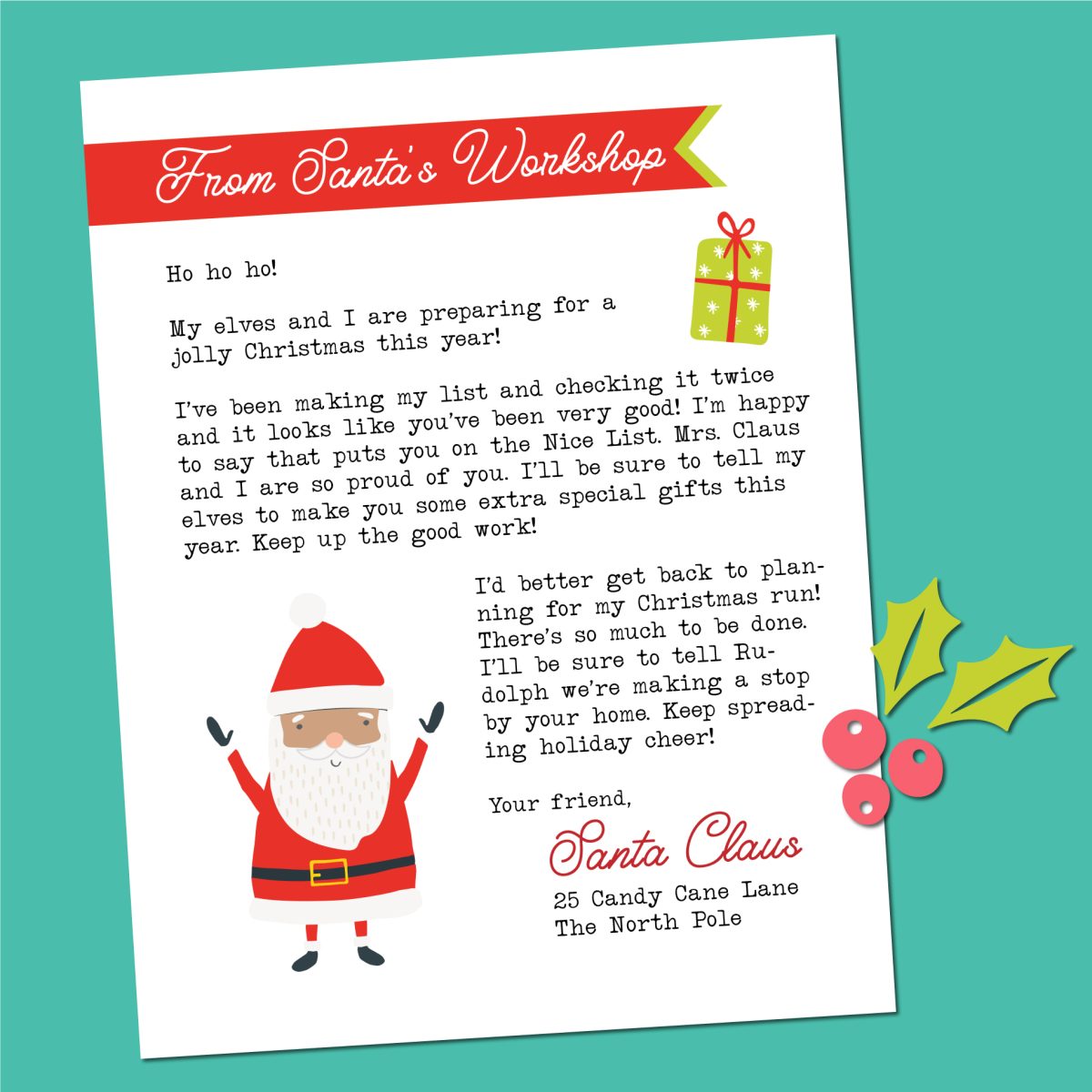 For this letter, I've included three versions with Santas of various skin tones, so that you can choose the one that best represents your family!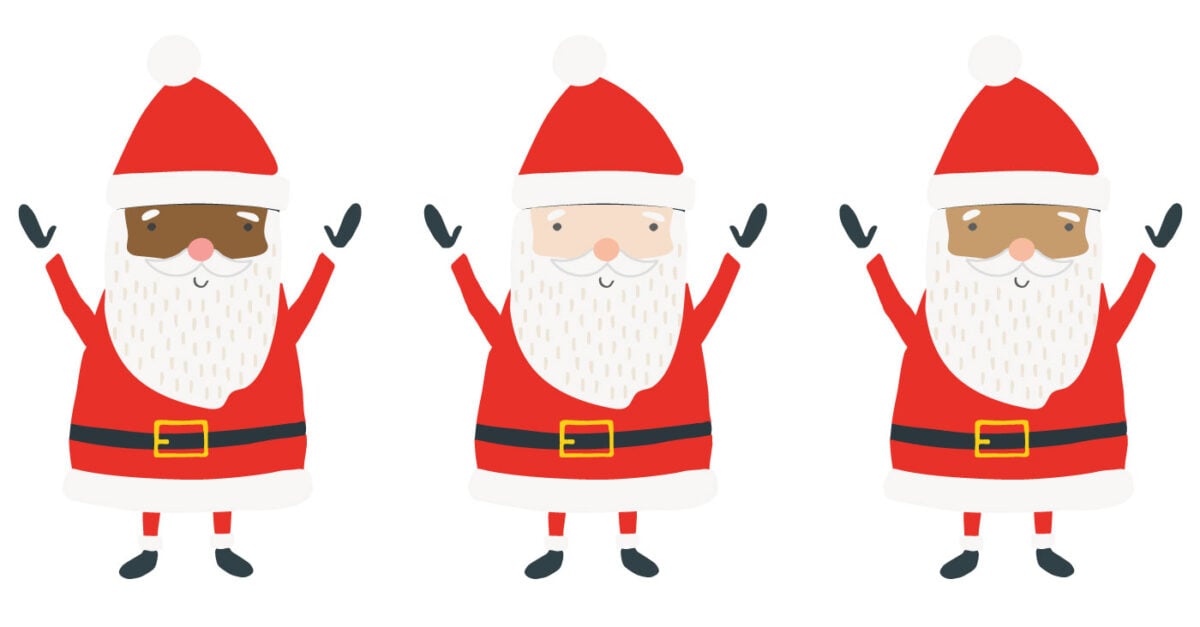 Download the Free Printable Letter from Santa under PRINTABLES P117
This file can be found in my Free Craft Resource Library. The file number is: P117.
Want access to this free file? Join my FREE resource library! All you need is the password to get in, which you can get by filling out the form below!
I hope this simple printable Santa letter will help ease the worries your kids might have about Santa visiting this year!
Also check out this Santa Sack, made with your Cricut, as well as this cute paper Santa!
Christmas Games Bundle
Looking for more ways to keep your kids busy while they wait for Santa to come? Grab this printable Christmas games bundle in my shop!