There are two methods for using multiple colors in a Cricut Infusible Ink project. This tutorial covers the "Slice and Set" method for layering Cricut Infusible Ink!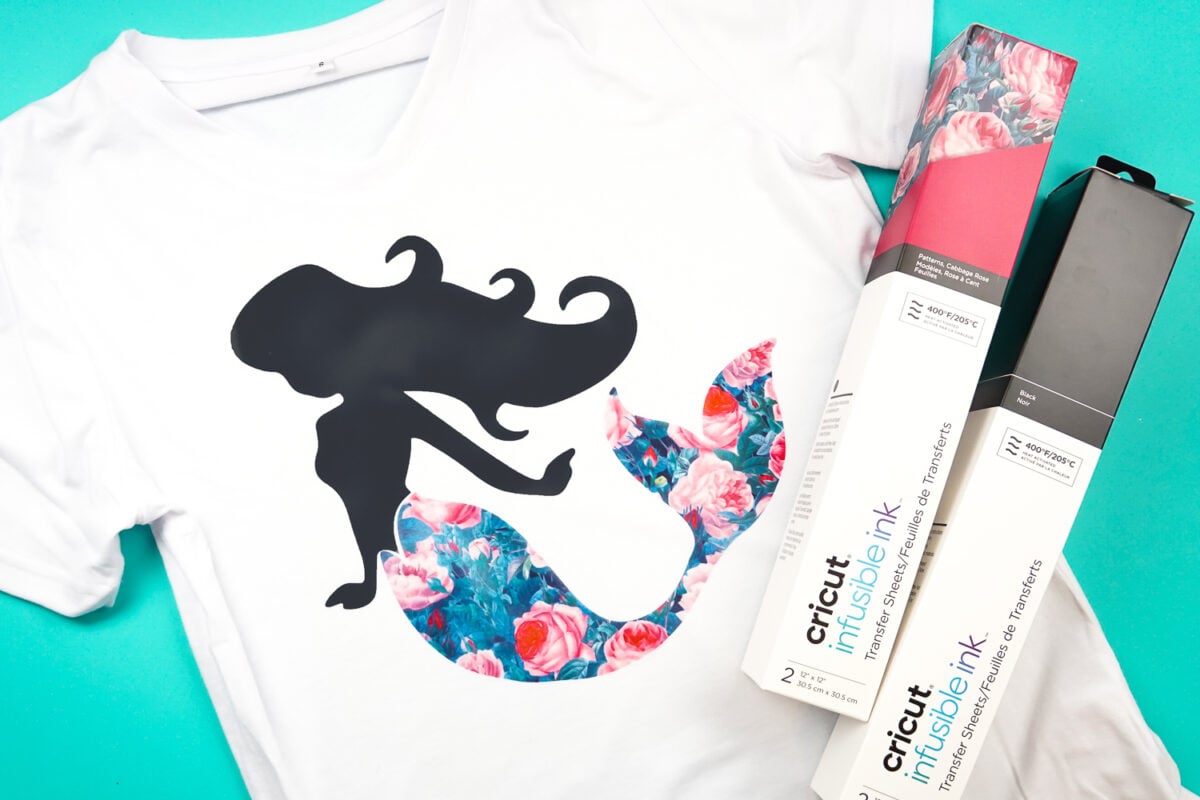 I've been playing around with Cricut Infusible Ink more and more, and I've had both successes and failures. Today I'm going to share my preferred method for layering Cricut Infusible Ink. It's called the "slice and set" method, and I think it produces more consistent results than the traditional method of layering other types of iron on vinyl with numerous presses.
Before we begin, make sure to check out these posts:
To demonstrate the slice and set method, we're going to be making this beautiful mermaid t-shirt! At first I'd grabbed the mermaid Infusible Ink transfer sheet, but then decided to give her a twist with the cabbage rose transfer sheet instead. I love how she turned out and it was easy to layer the black top and the flowered tail using the slice and set method.
[adthrive-in-post-video-player video-id="c48Niilj" upload-date="2022-06-19T23:07:28.000Z" name="Cricut Infusible Ink Projects" description="Make all sorts of fun projects using Cricut Infusible Ink! From coasters to apparel to more, Infusible Ink is an easy way to make washable, wearable items with your Cricut!" player-type="static"]
Supplies for the Mermaid T-Shirt
Cricut Infusible Ink T-Shirt or other sublimation blank
Black Infusible Ink transfer sheet
Cabbage Rose Infusible Ink transfer sheet
Heat-resistant tape
SVG for this project
Stop pulling your hair out and start creating confidently with your Cricut! Finally understand how to use your Cricut with my Learn Your Cricut eBooks!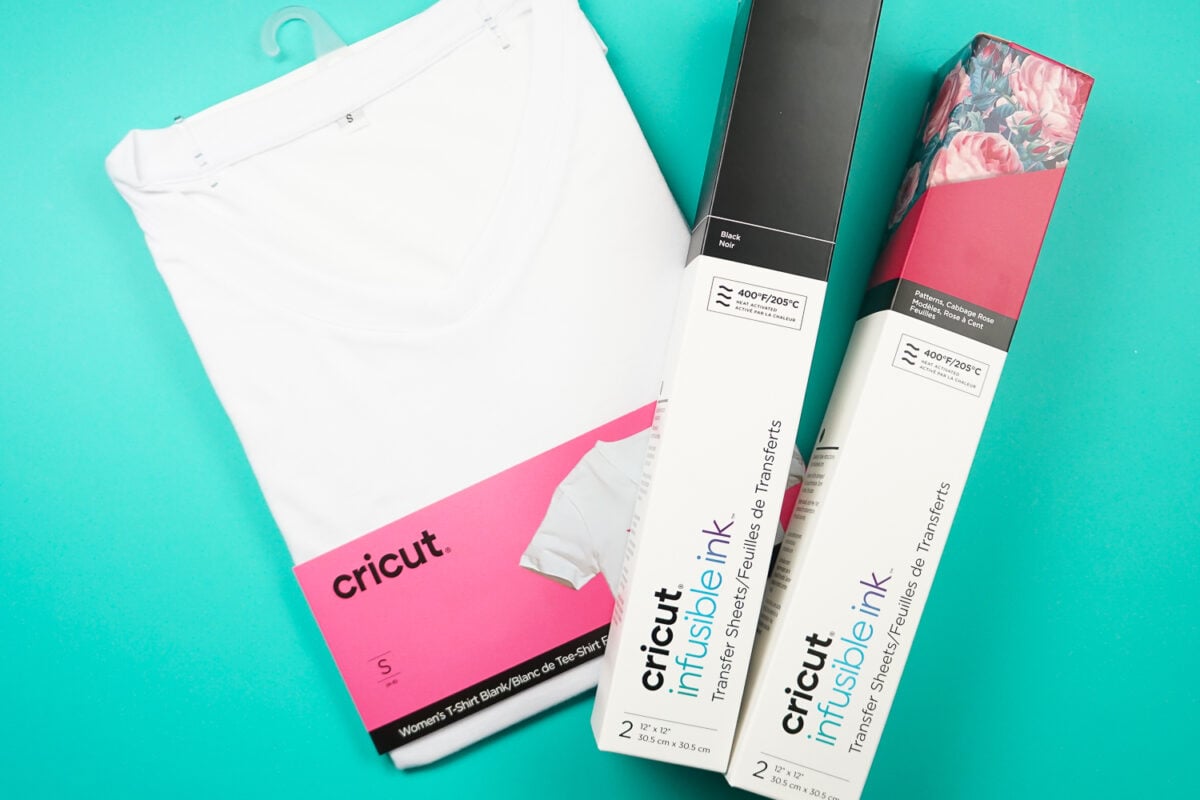 The Slice Method in Design Space
Let's start by talking about slicing your project in Cricut Design Space. I actually have a video for this from a separate project. This method will work on any layered image you have in Design Space. This includes both images that you find in the Cricut Image Library or ones you upload yourself.
Cut and Weed Your Image
Place your transfer sheet ink-side up on a mat, using a brayer to smooth it out if necessary (I really wish Infusible Ink came in flat sheets—the curve of the transfer sheets can be awkward to work with). Notice how brown the transfer sheet is! It's hard to believe that's going to be a nice black, eh?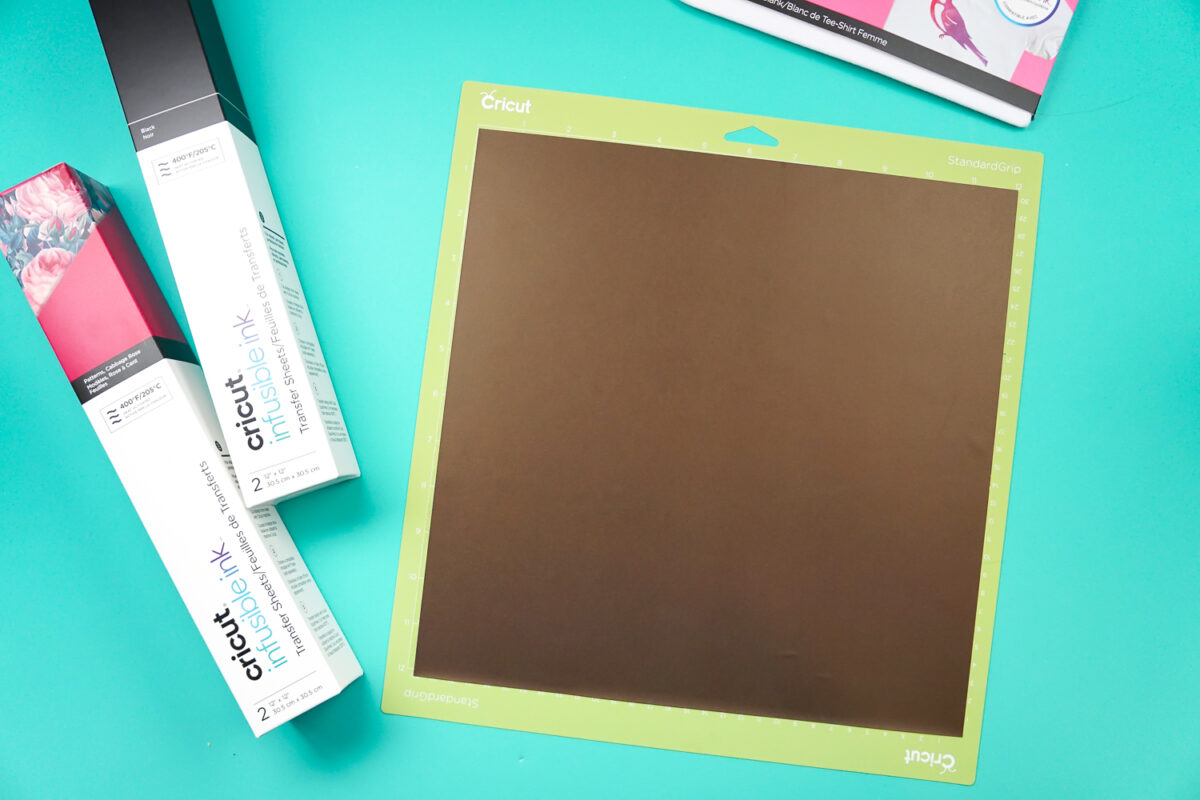 Set your Cricut material to Infusible Ink transfer sheet and cut your files! Remember that Infusible Ink projects need to be reversed like other iron on images. This is particularly important if you have text!
Once cut, I like to use a rotary cutter to remove the extra unused transfer sheet on my mat for use in another project.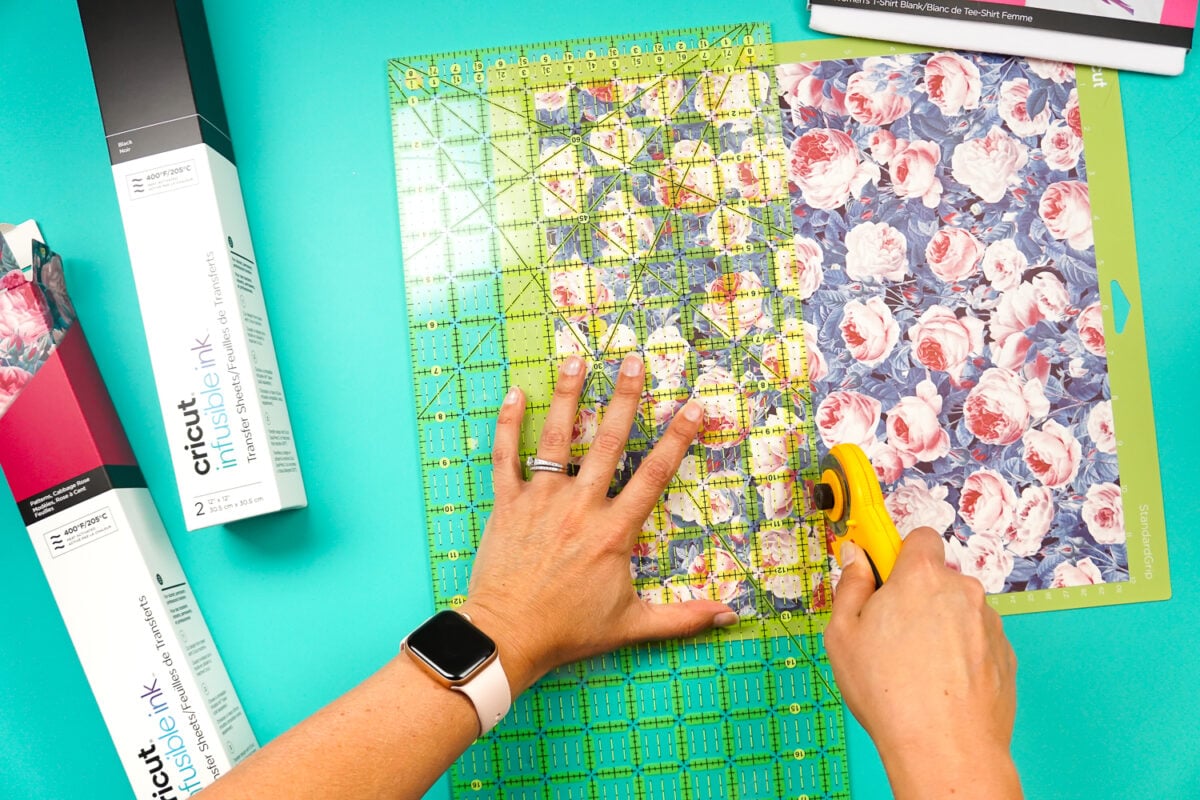 Weed your project using your fingers. Bend the backing and peel off the negative material. Try to avoid touching the actual transfer if possible (basically do the opposite of what I'm doing here in this picture!).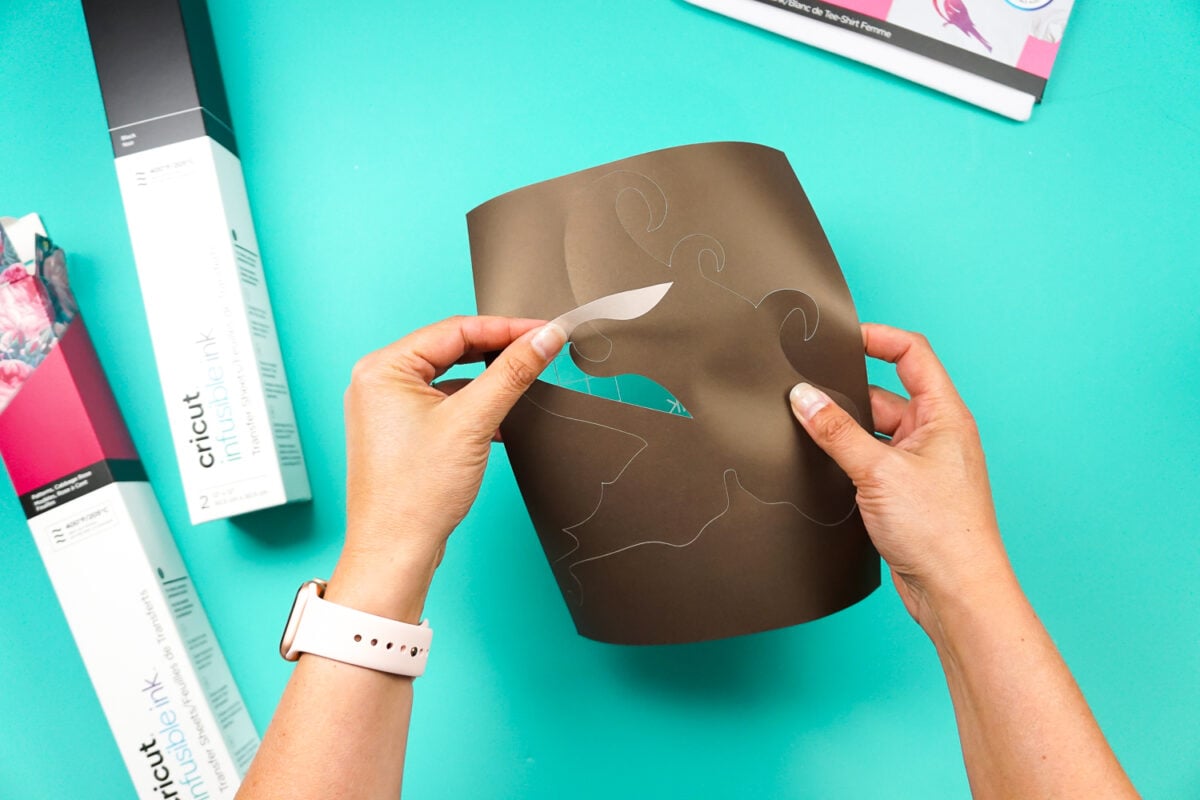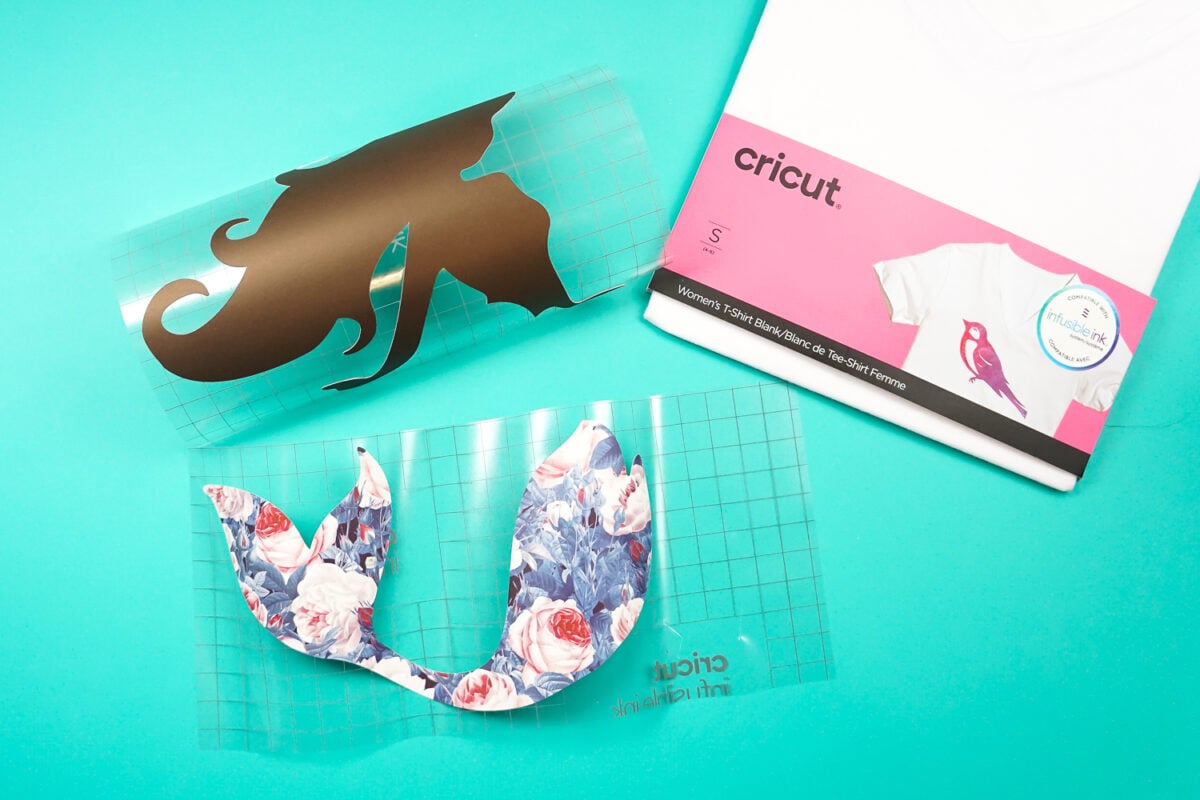 Once your done weeding your project, you're ready to transfer your images!
Prepare Your Shirt for Pressing
Before you place your transfers on your shirt, you want to prepare it for pressing. Place your shirt on your EasyPress mat and put a piece of cardstock inside your shirt to prevent bleed-through. Use a lint roller to clean the shirt. (If there's any lint on your shirt, the high temperature of your EasyPress can transfer the color from your lint into your shirt…permanently. Read more troubleshooting tips here).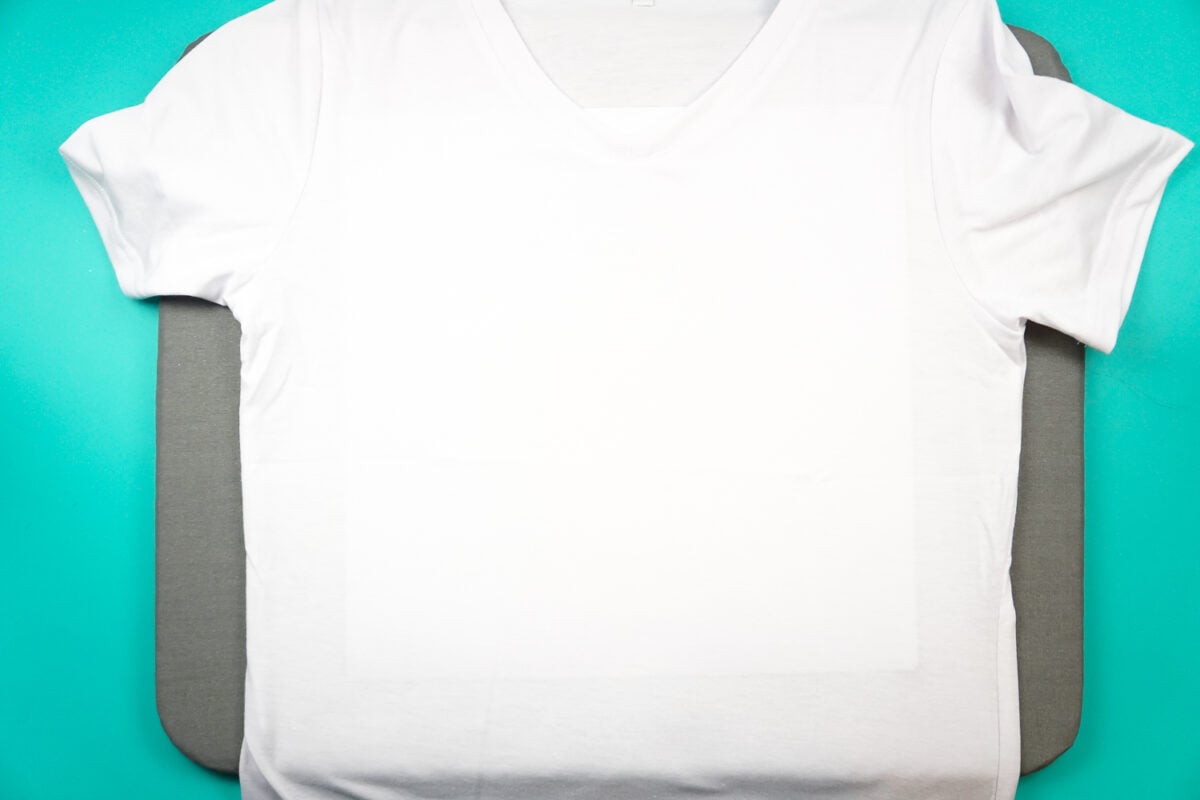 Then cover your shirt with butcher paper (it comes with your transfer sheet) and pre-press your shirt for 15 seconds to help release any moisture in the shirt. The EasyPress settings guide says that shirts should be pressed at 385°, but I find that 400° has worked better for my projects.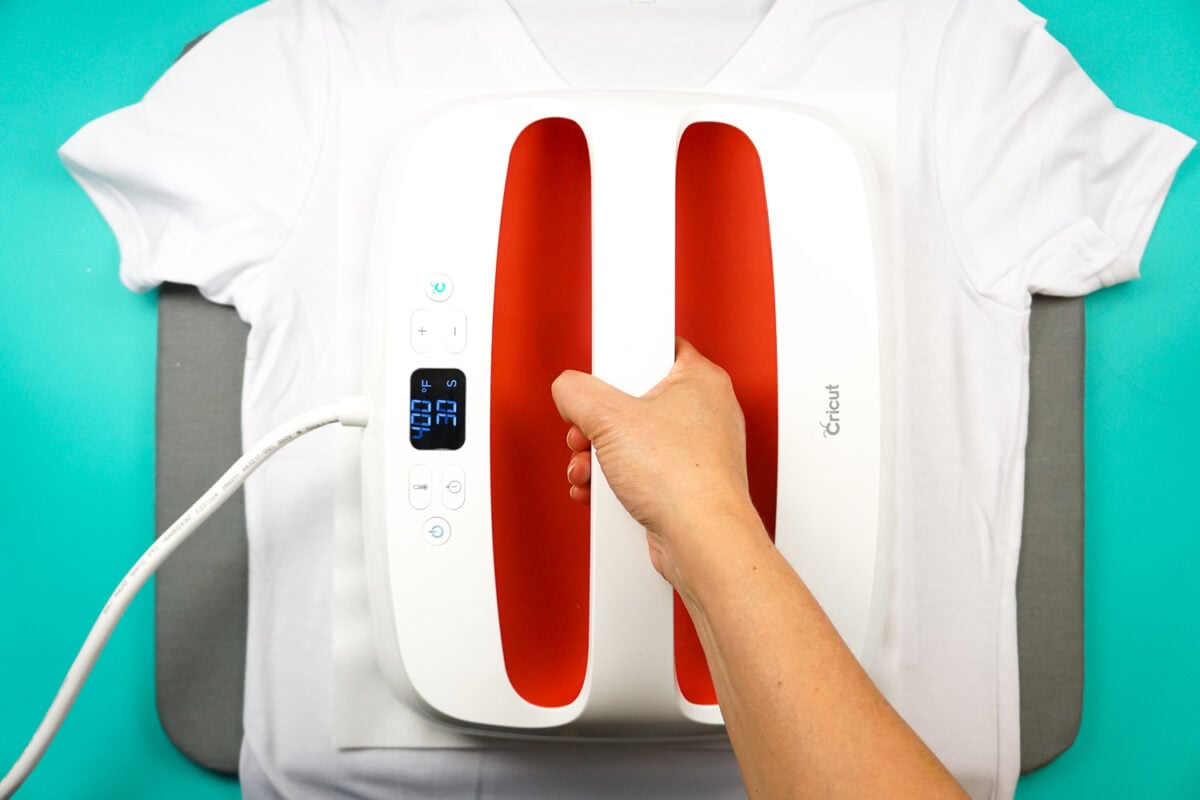 Layering Cricut Infusible Ink with the Set Method
Because Infusible Ink is fairly thick, it's easy to cut right along the edge. You'll want to trim around the edges of your transfer sheet wherever they're going to overlap. Then place them on your t-shirt. I like to use some heat resistant tape to secure my transfers to my shirt (particularly because of that curling that happens because the ink comes in rolls).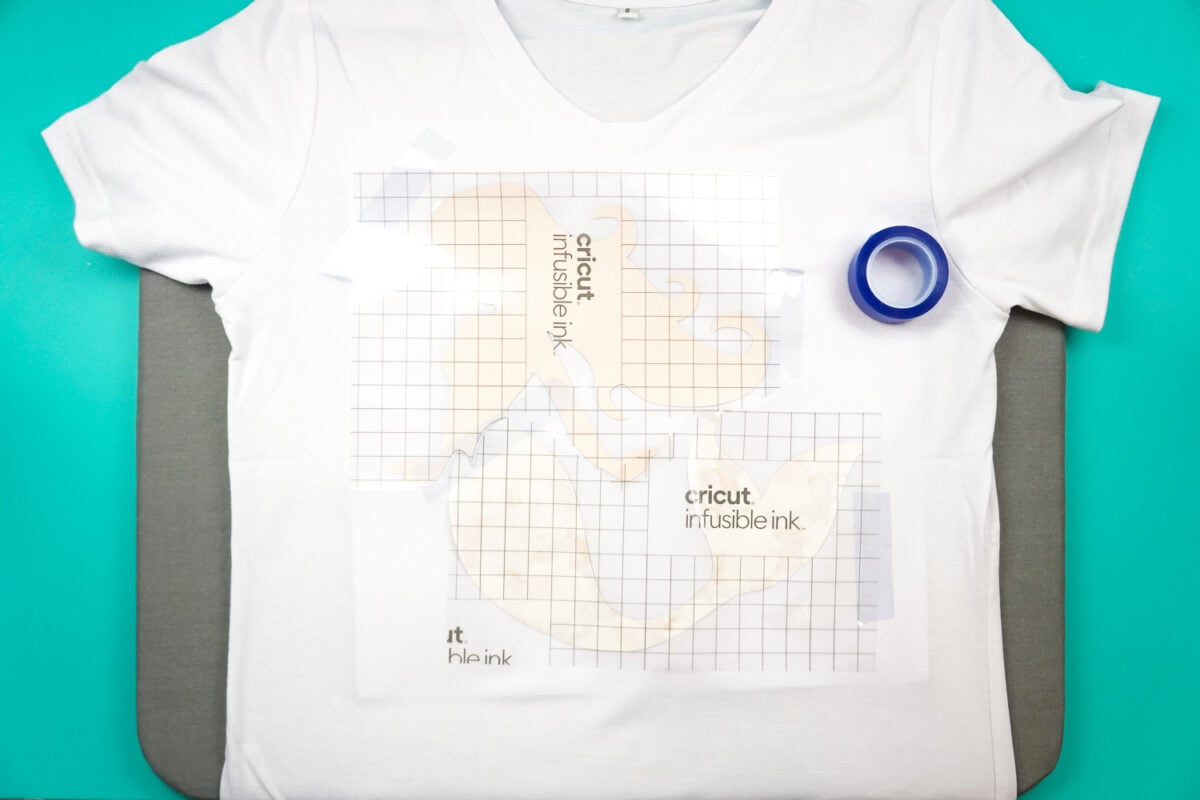 If I zoom in here, you can see that I've trimmed right up to the edge of my ink pieces where they overlap: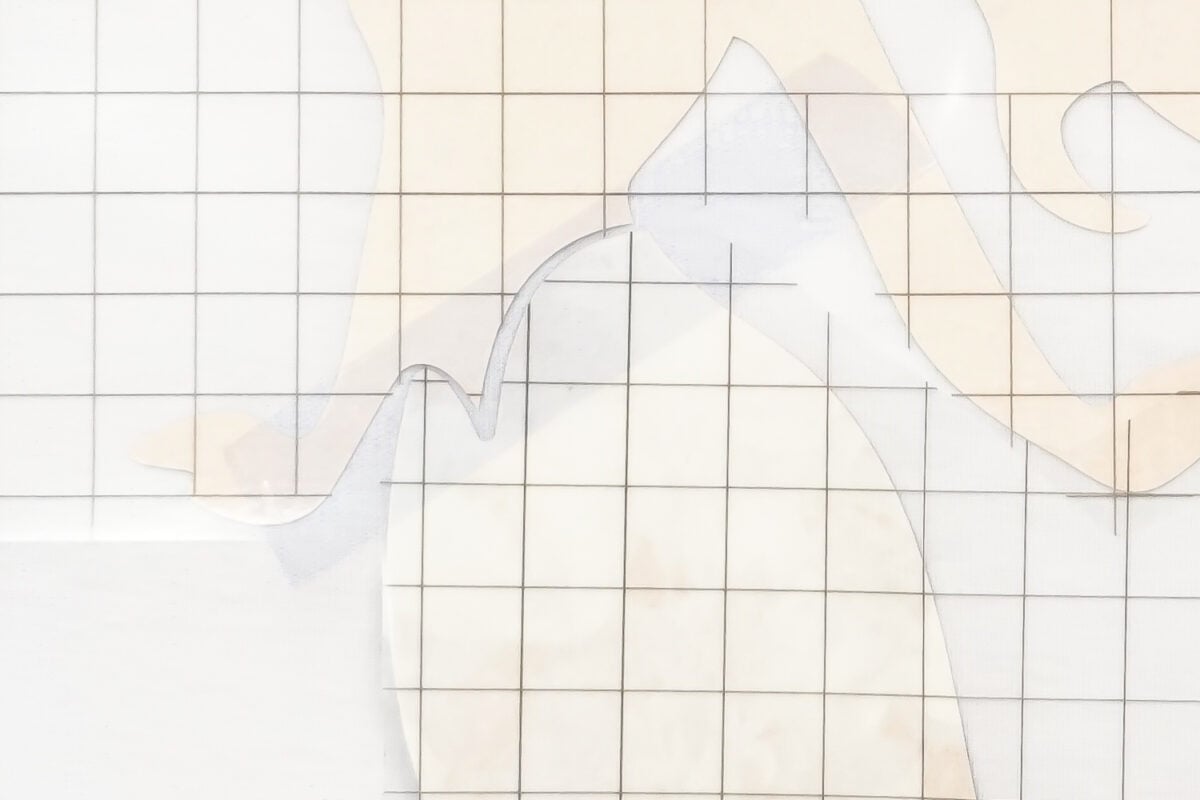 If you want your pieces to touch, you can totally do that as well—just trim right at the edge of the transfer sheet and "set" them together.
Press Your Infusible Ink Shirt
Then it's time to press! Cover your image with butcher paper. Press your shirt for 30 seconds at 400°, making sure that the entire image is covered and that you're pressing with a little pressure (again, the Cricut heat guide says no pressure, but I've found that no pressure = uneven transfer).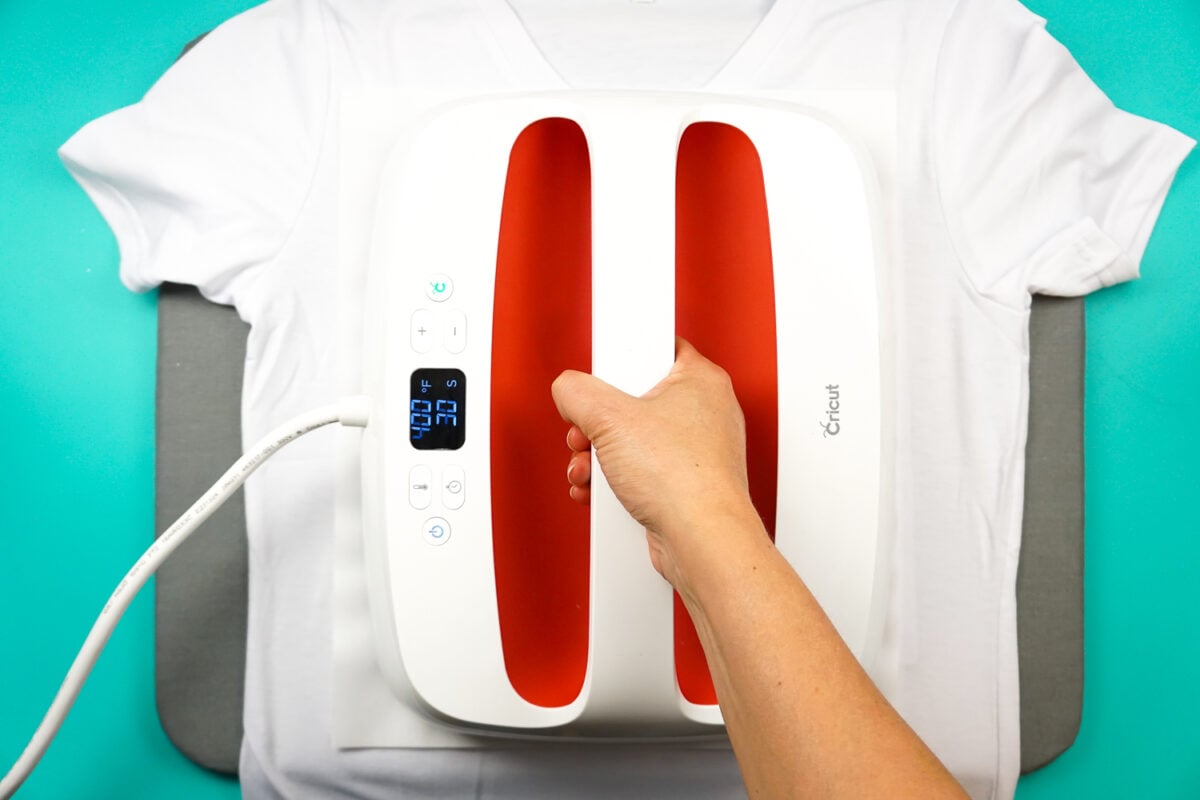 Return your EasyPress to its base. Then wait for your transfer to completely cool before removing the sheets.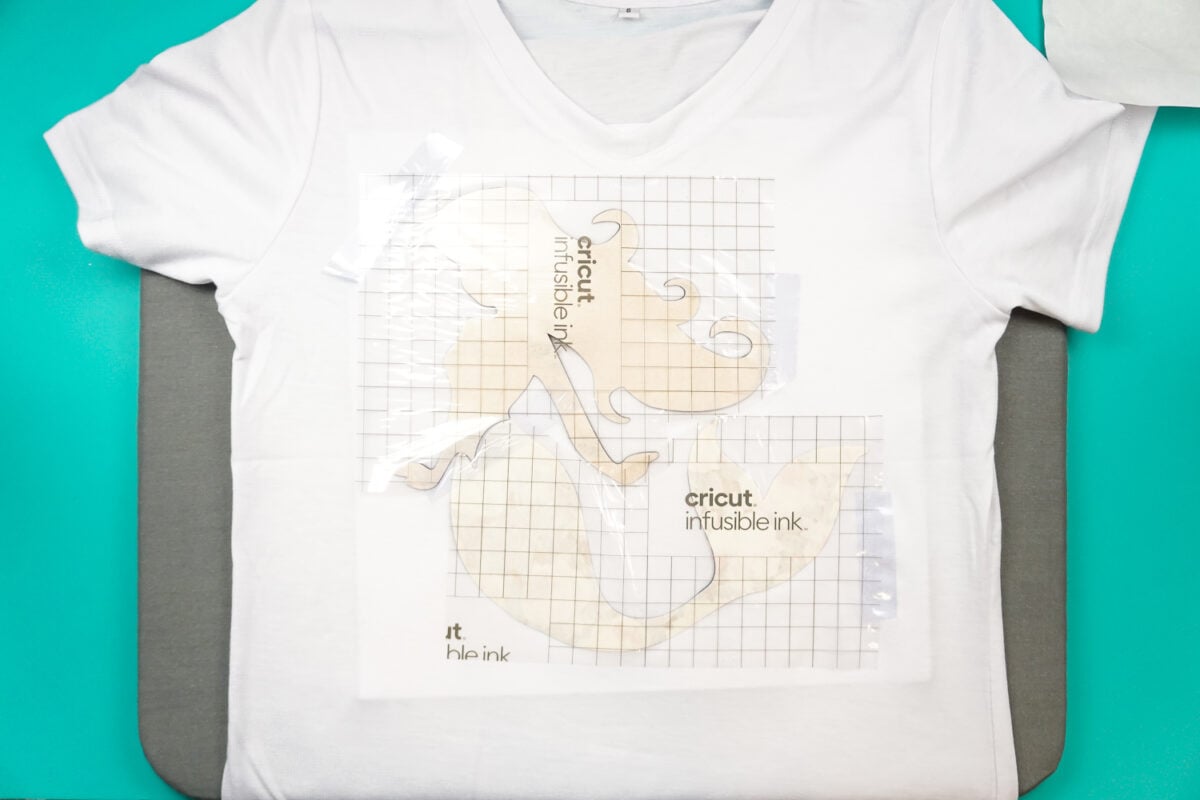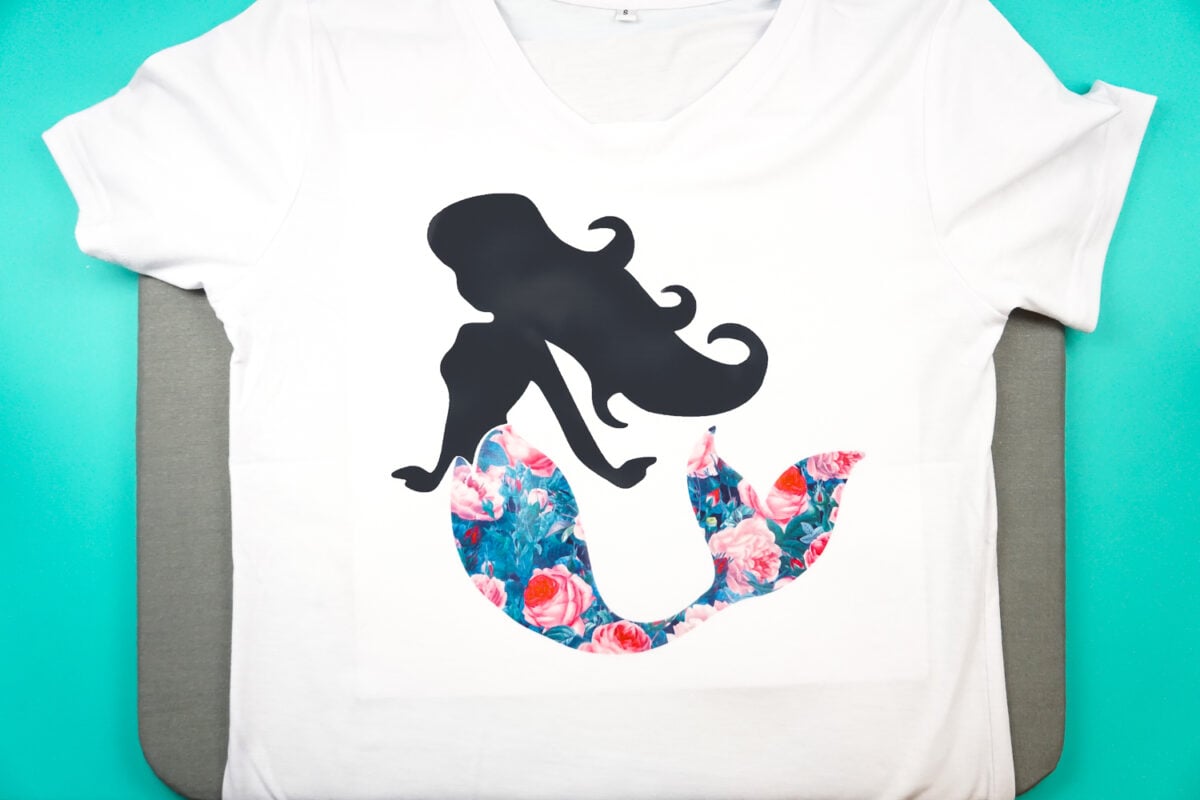 Um, I love her. I hope you do too! Let me know if you have any problems with this slice and set method—I'd love to troubleshoot for you! Layering Cricut Infusible Ink should be easy, but I'm always here to help if you're having trouble!

Still Want a Cricut?