Celebrate the season with this fun winter printable word search! Find all sorts of wintry words—it's perfect for kids, adults, teachers and students!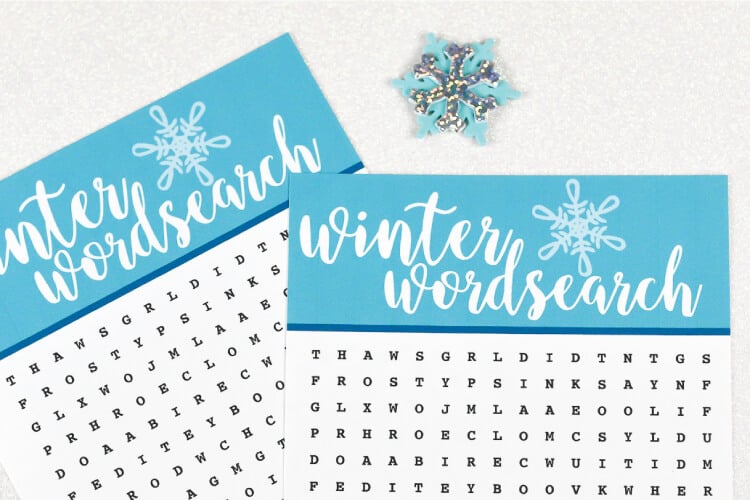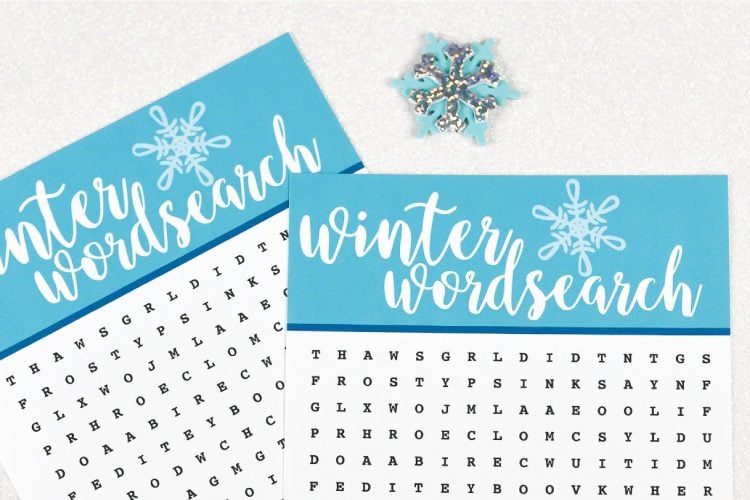 Want to save this post to reference in the future? Enter your email below and we'll send it right to your inbox!
Back before the days of smartphones, I used to have tons of puzzle books. Word search books were one of my favorites, along with crossword puzzles, word scrambles, and logic puzzles.
I still do the occasional crossword or sudoku puzzle on my phone, but it's not really the same as having a pencil (or pen!) in hand, working through a good puzzle. I recently found a logic puzzle book and tried my hand at an easy puzzle.
Guys, it melted my brain. I can't believe I can't do them when they used to come somewhat easily to me. Smartphones are making us dumber!
If you're feeling similarly and want a fun word search to challenge your brain during these cold dark months, print out this winter word search! Twenty-four wintry words are hidden in the grid, forward, backward, and diagonally.
Put your phone down and enjoy this classic puzzler, and reap the benefits of doing a paper puzzle, like identifying patterns, expanding your vocabulary (especially if you're younger!), and still getting that little hit of dopamine that usually accompanies the ping of a Facebook notification.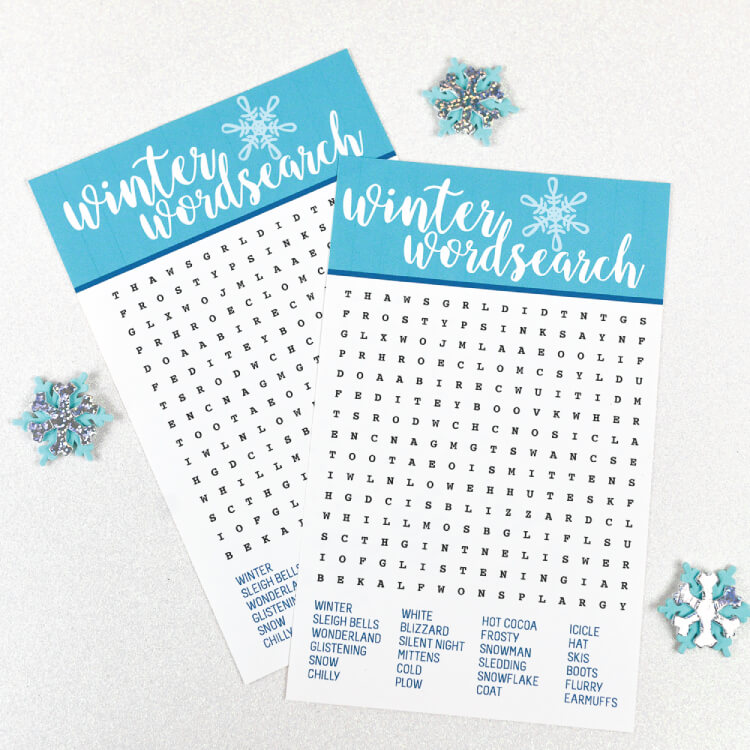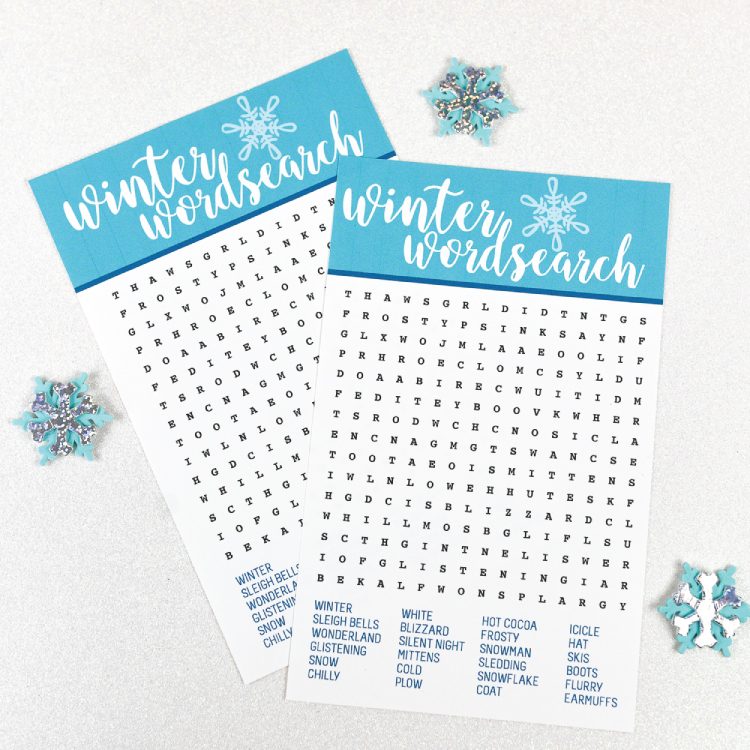 Download the Winter Printable Word Search Here
Enter your email address below to get this free file! If you're having trouble, make sure your pop-up blocker is turned off. Still having problems? Check out our Downloads FAQ.
Grab our Printable Christmas Games Bundle
These Christmas games are perfect to do as a family by a warm fire, or give to the kids to keep busy while you wrap gifts! There's six printable games in the bundle!
I think this is a lot of fun for kids, adults, and even a great activity for kids at school. Or, on Christmas day you could print out a stack and make it a timed race to see who can finish the puzzle first! Happy puzzling!