Celebrate the changing of the seasons with this festive fall word search! Print it out and find all sorts of autumnal words—it's perfect for kids, adults, teachers and students!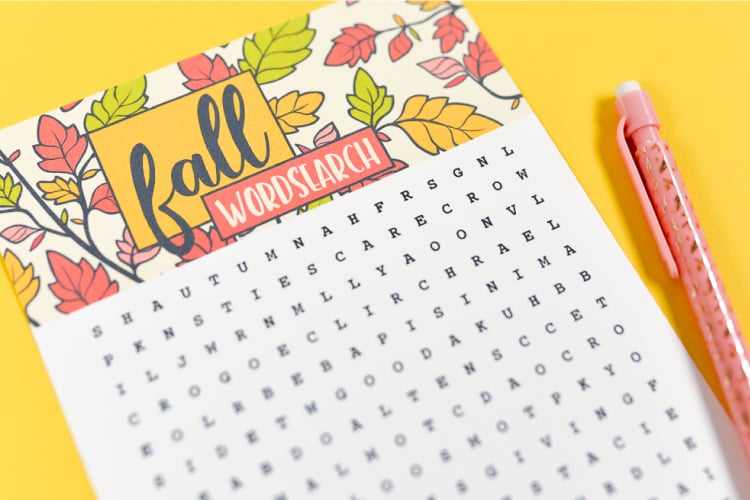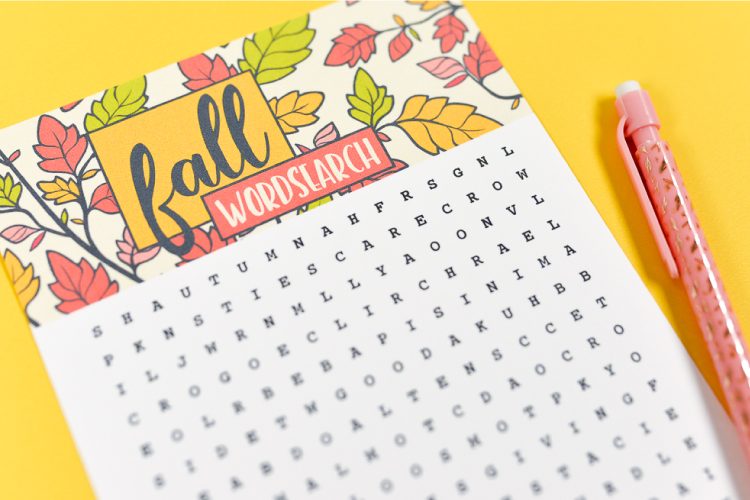 Want to save this post to reference in the future? Enter your email below and we'll send it right to your inbox!
For once in my entire life, we're actually having reasonable temperatures as we move toward fall—80s and 90s, which is quite nice around here when it's often over 100 for most of August and September. I'm sure those higher temps are going to make an appearance before we really head into fall, but man am I enjoying opening up the house in the morning and letting the cool breezes in! I am SO ready for fall!
If you're feeling similarly ready for fall and want a fun word search to challenge your brain as the weather cools off, print out this fall word search! Twenty-four autumnal words are hidden in the grid, forward, backward, and diagonally. Put your phone down and enjoy this classic puzzle, and reap the benefits of doing a paper puzzle. Your brain will like identifying patterns, expanding your vocabulary (especially if you're younger!), and getting that little hit of dopamine that comes with finishing up a word search. Yay!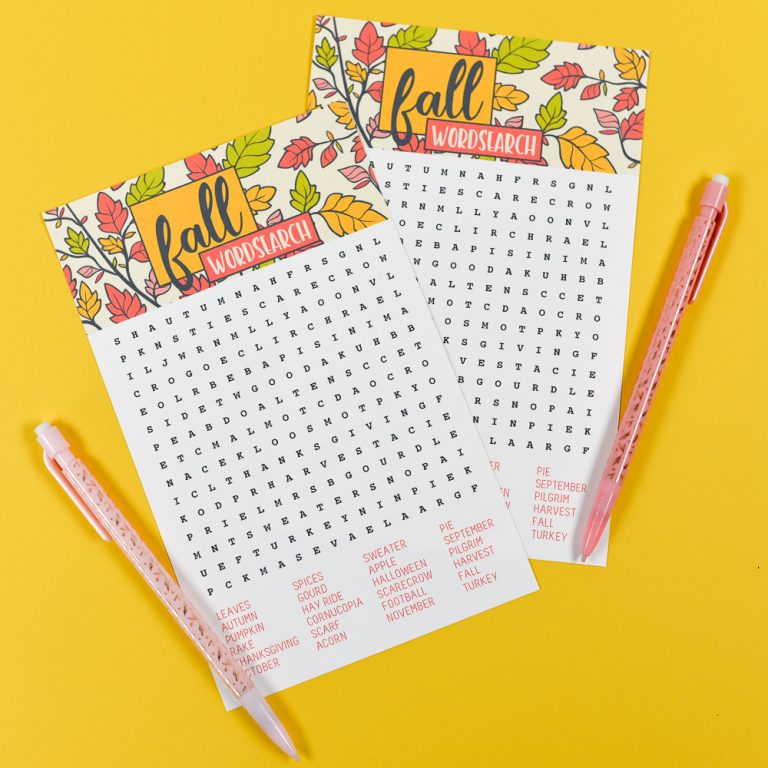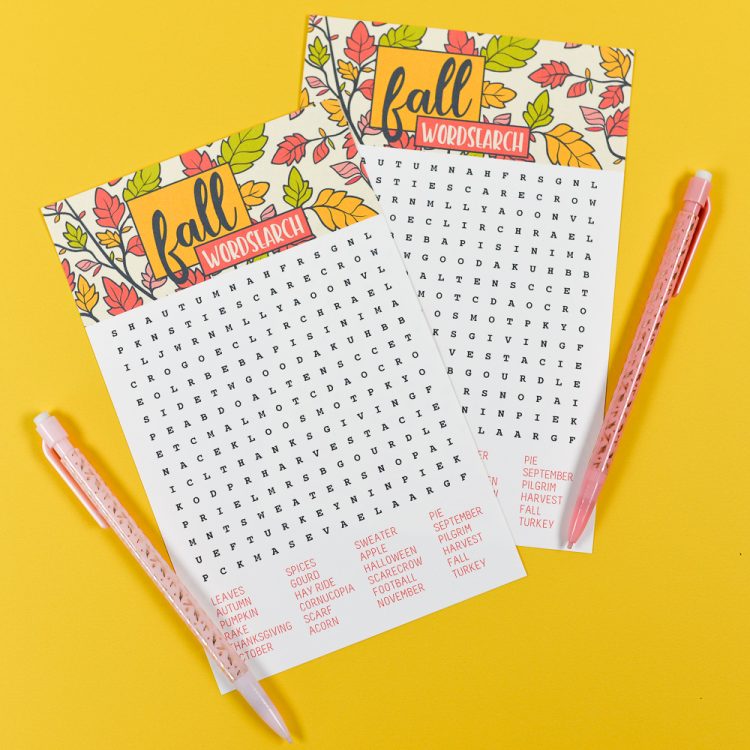 Download the Printable Fall Word Search Here
Enter your email address below to get this free file! If you're having trouble, make sure your pop-up blocker is turned off. Still having problems? Check out our Downloads FAQ.
Get the Big Word Search Bundle!
Want more? Grab a huge set of 15 word search printables in my shop! These holiday and seasonal themed puzzles are perfect for putting down your phone and picking up a pen!
I think this a lot of fun for kids, adults, and even a great activity for kids at school. Or, on Thanksgiving day you could print out a stack and make it a timed race to see who can finish the puzzle first!
Also check out my round up of 20 Festive & Free Fall Printables! Happy puzzling!