When it's hot outside and your kids (and you) need a break, grab one of these printable summer games to cool off and wind down indoors with a little summer fun!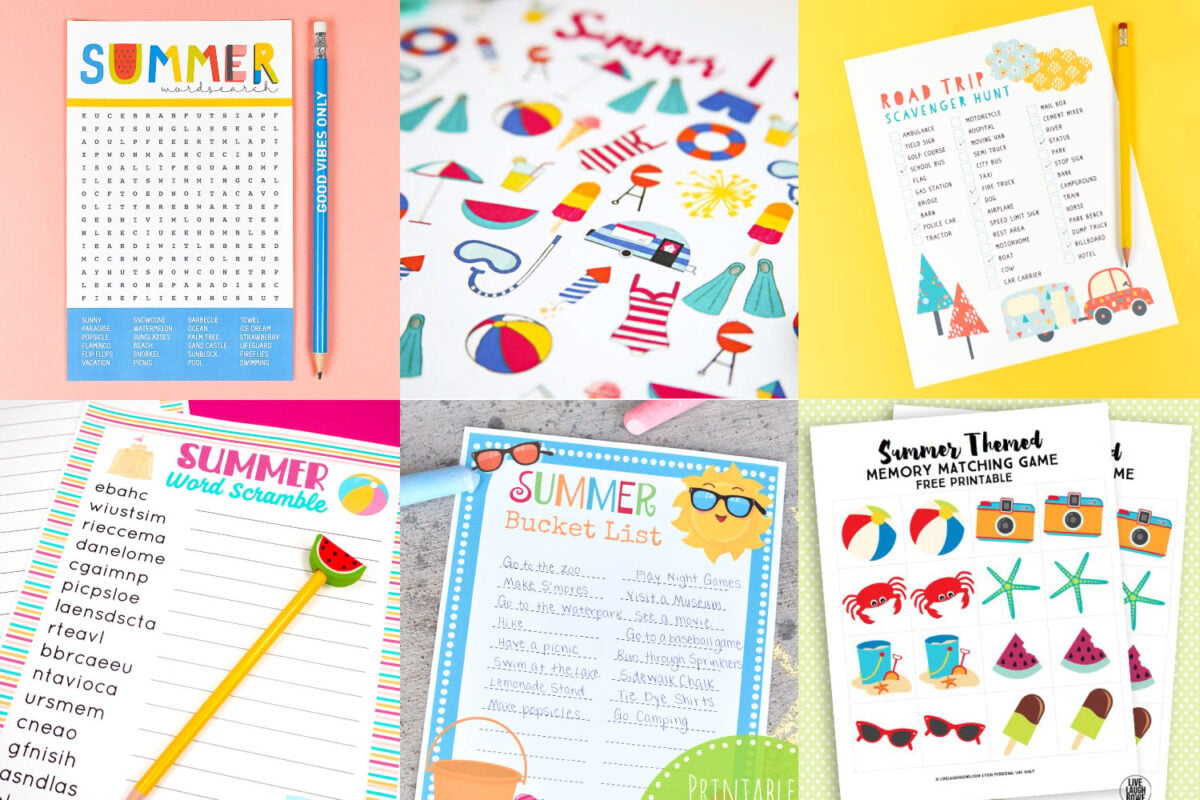 My boys love playing outside all year long, even when it's freaking hot outside. Luckily, we're getting out of this hundred-degree heat in Northern California by moving to Washington (next week!)!
I love that they love being outdoors, but sometimes I want them to come wind down inside, without having to turn on the TV. Their bodies need rest and hydration so we try to break up the day with both inside and outside activities.
These printable summer games are the perfect summer boredom buster when you need a break from the heat. Print these out and have a little down time without having to put them in front of a screen—though trust me, we do plenty of that around here as well!
These printable games are perfect for siblings to do together while you make dinner, or for the whole family to get in on the fun. Just print multiple copies and enjoy some summer fun, inside!
Printable Summer Games