This free printable road trip scavenger hunt is so much fun for all ages and can be played every time your family goes on vacation! This road trip game will keep your family entertained in the car—no more "are we there yet?"s!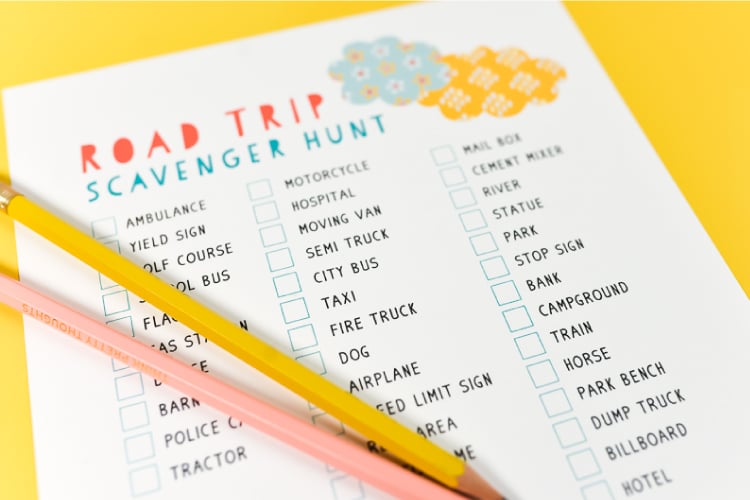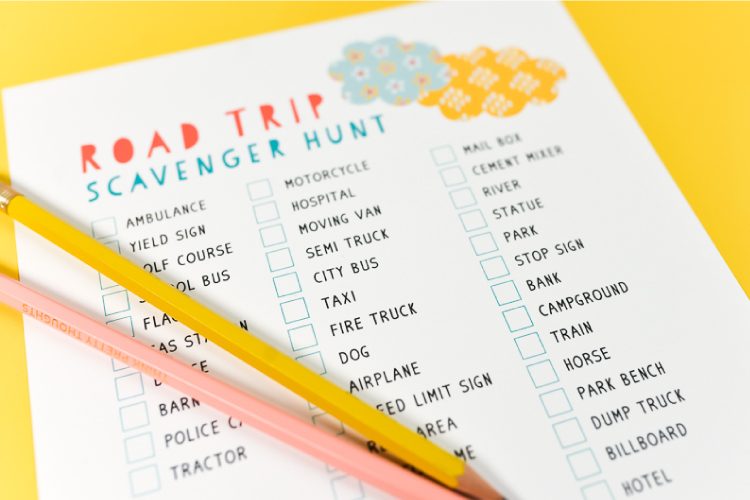 Back in the olden days, when I was a kid, we didn't have any screens to entertain us on long trips, but we did have all sorts of road trip games that we would play. We'd play the alphabet game and try and find all of the letters of the alphabet on road signs and tractor trailers. We'd play the license plate game and try and figure out full words out of the three-letter combos on California license plates (my old license plate had CMD on it, which we'd make into "command" or "clamped," etc.). We had road trip bingo, where we had to find things on our journey and slide the little windows shut when we found them.
We could never find a pig, so we would count a Garfield suction-cupped to the window as a pig. Ahh, the late 80s and early 90s were an innocent time.
I'd like to relive these fun games with my boys as they get older and we go on more road trips. This road trip game is similar to bingo, but is a bit easier for smaller kids—they just need to check things off the list as they find them!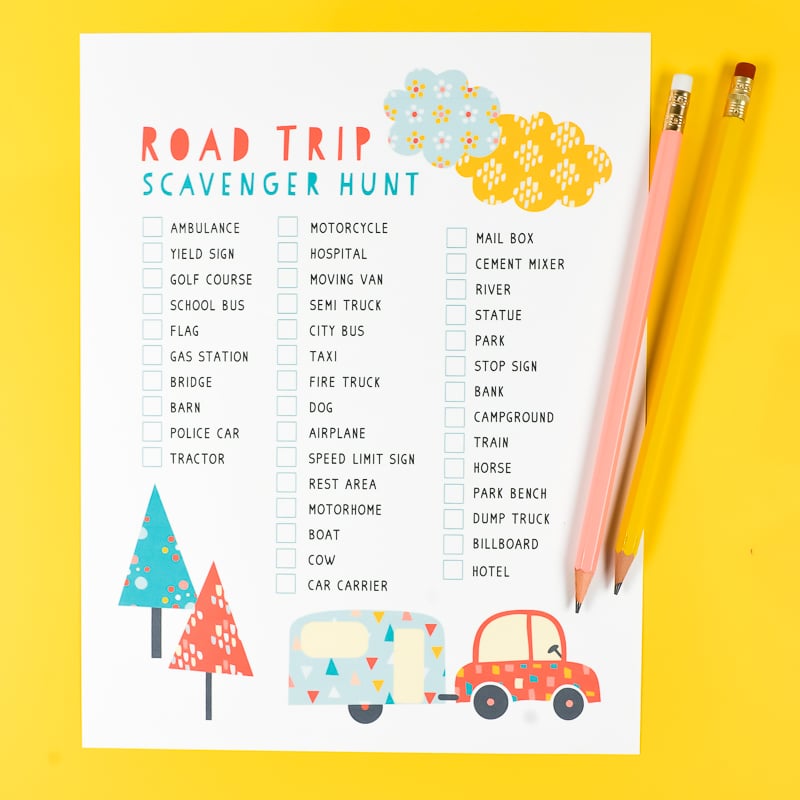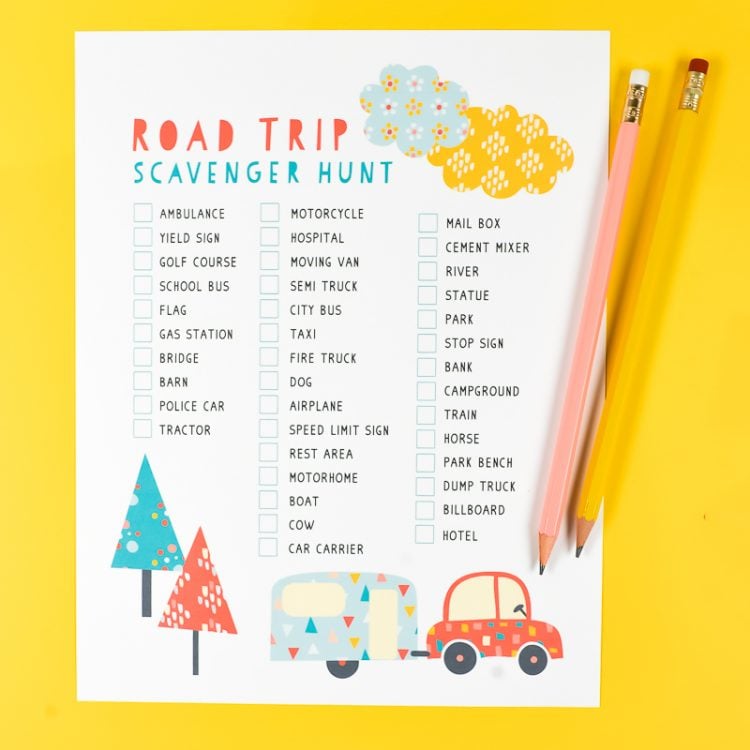 And I left off that pig, just to make things easier!
(Okay, toward the end of my childhood my brother and I each had an original Nintendo Gameboy. But you can only play so much Tetris and Dr. Mario before losing. your. mind. Even to this day, we return to car games on road trips!)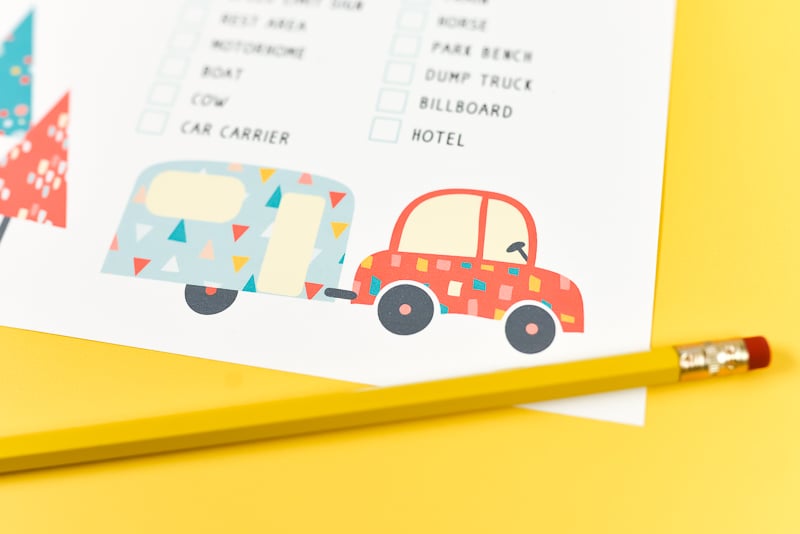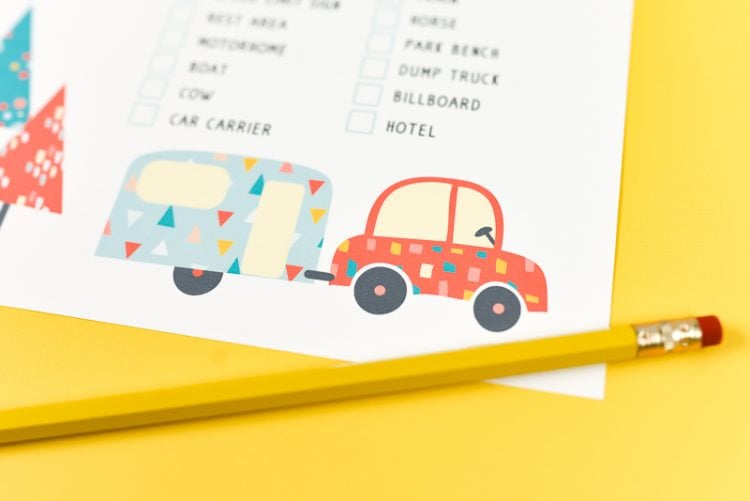 Download the Free Road Trip Game: Scavenger Hunt under PRINTABLES P32
This file can be found in my Free Craft Resource Library. The file number is: P32.
Want access to this free file? Join my FREE resource library! All you need is the password to get in, which you can get by filling out the form below!
Grab the Scavenger Hunt Bundle!
Get this scavenger hunt plus eight others in my shop!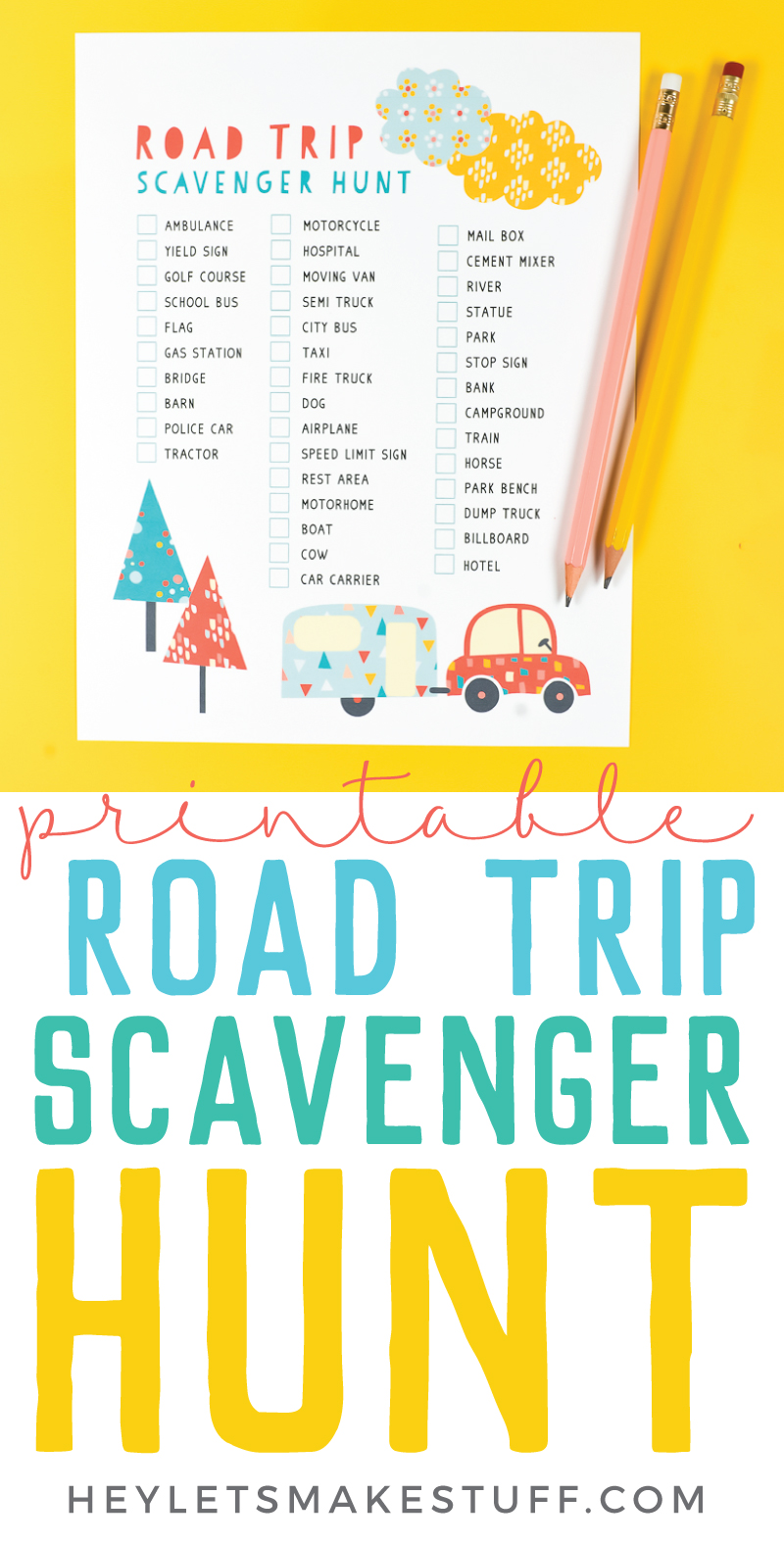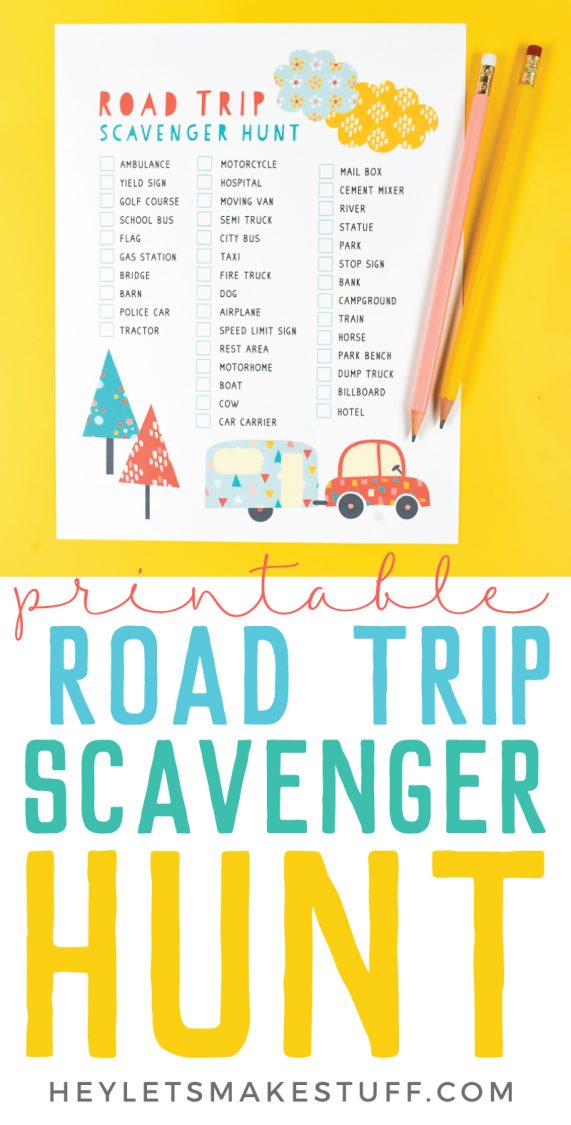 More Car Game Fun