Get the imagination flowing with this printable LEGO challenge! 30 prompts to challenge your kids to think outside the LEGO box. Perfect for kids of all ages!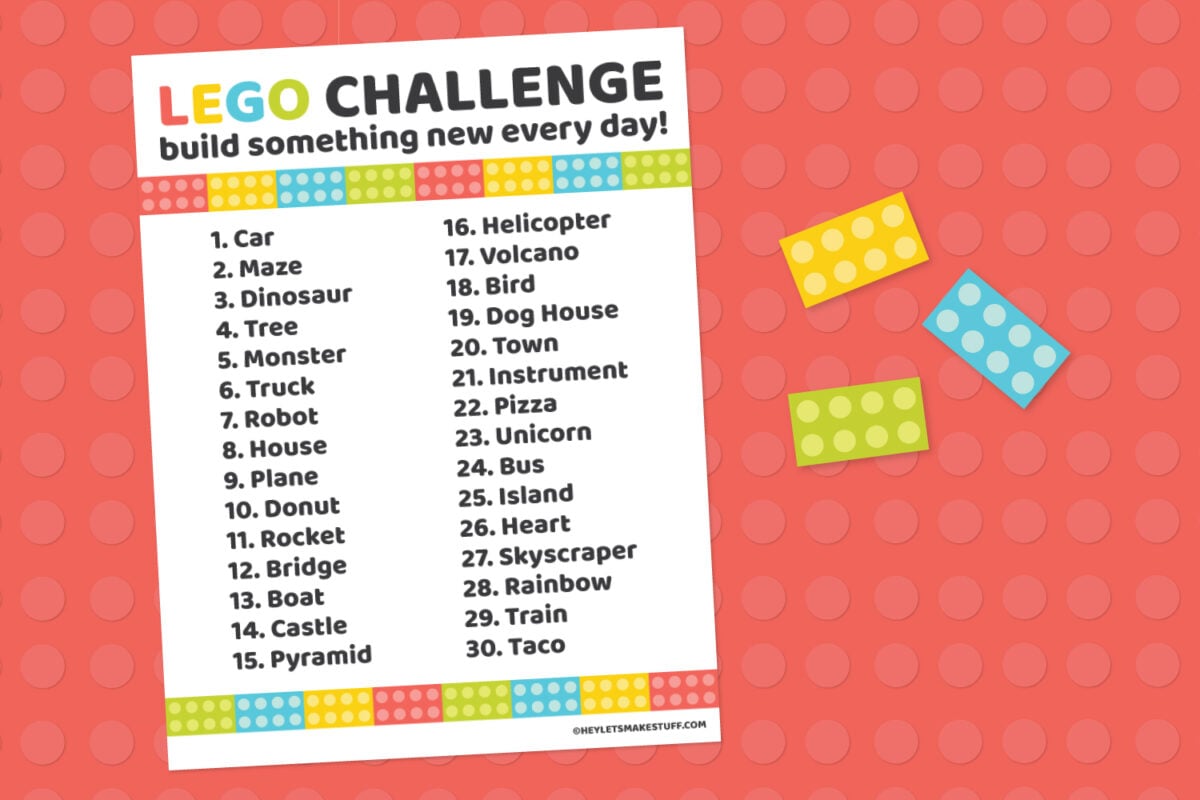 Both my husband and I come from LEGO-obsessed households. We've both loved LEGO long before we had kids—so much so that we took a day on our honeymoon in Europe to visit LEGOLAND in Billund, Denmark.
Yes, that's the mothership of LEGO. It was so fun. We've also taken our boys to LEGOLAND in California—super fun! You can use my code HEY10 to save $10 on a LEGOLAND package from Get Away Today!
So needless to say, our boys got into LEGO early. We started with DUPLO, which we still break out once or twice a week. And now my boys, who will be five in May, are getting into LEGO. They can build the easier sets on their own and we love building the more complex sets with them. My husband, in particular, is a bit obsessed with the LEGO Speed Champions sets so there are a lot of LEGO races happening down our hallway!
Even though my boys are still on the younger end of the LEGO spectrum, I have found they also love a challenge build. Hey boys—make me a tree! Try and build a castle! We do it both with LEGO and DUPLO and I am almost alway surprised by the magic they make.
If you have LEGO-obsessed kiddos, too, this free printable LEGO challenge is for you! Thirty days of prompts that can be used with both DUPLO and LEGO.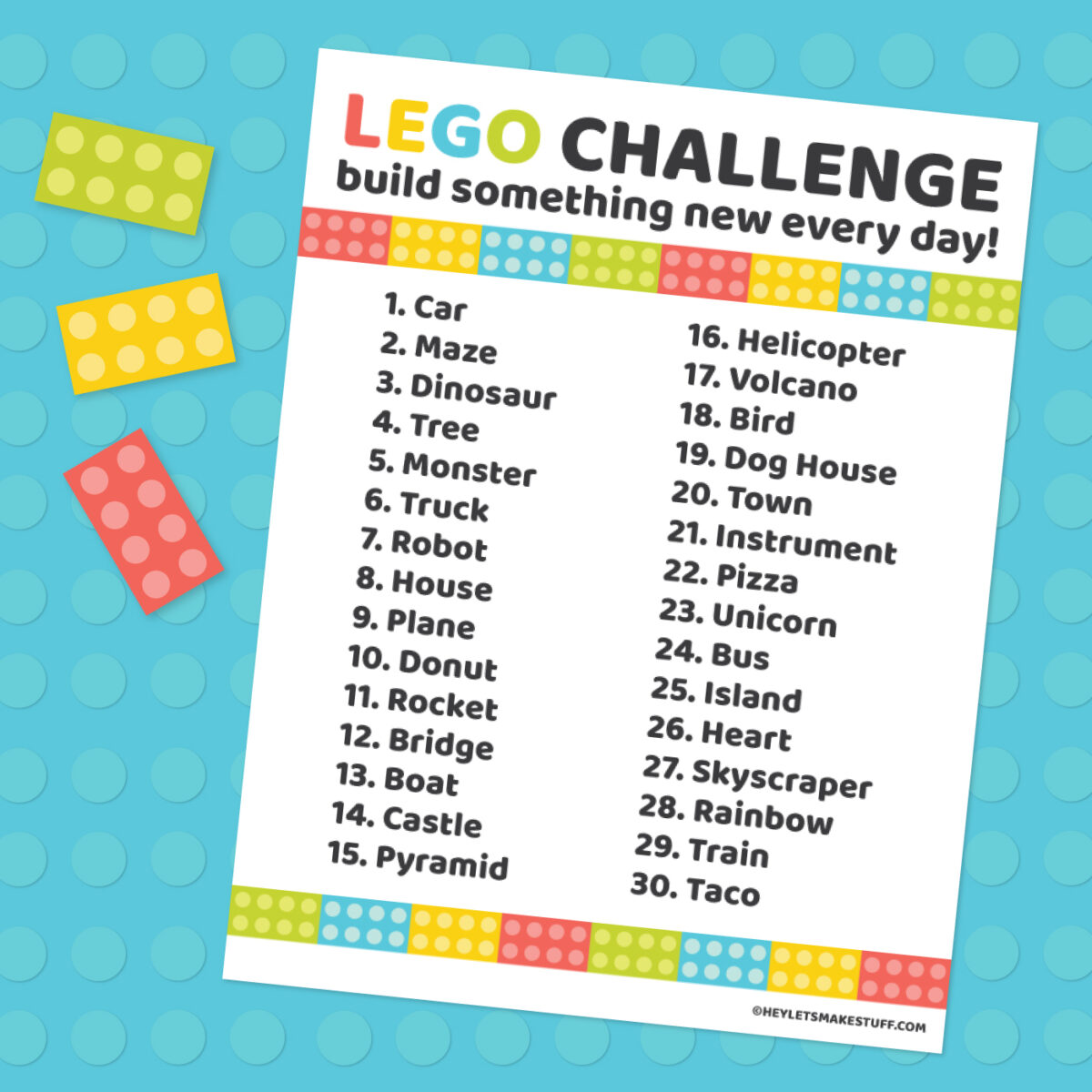 This can be so much fun for kids of all ages. You can add additional parameters for older kids—a tower that more than three feet tall or a boat that actually floats. Lots of room for modifying how this challenge is done!
Download the LEGO Challenge Here
Click below and fill in your information to get the free printable! If you're having trouble clicking the image, make sure your pop-up blocker is turned off.
Get the Big LEGO Bundle!
Love LEGO challenges? Grab this bundle of six different LEGO printables—they are the perfect way to combine fun and learning!
Sit back and create! We're having a LEGO Masters marathon today—another fun way to get inspired with LEGO!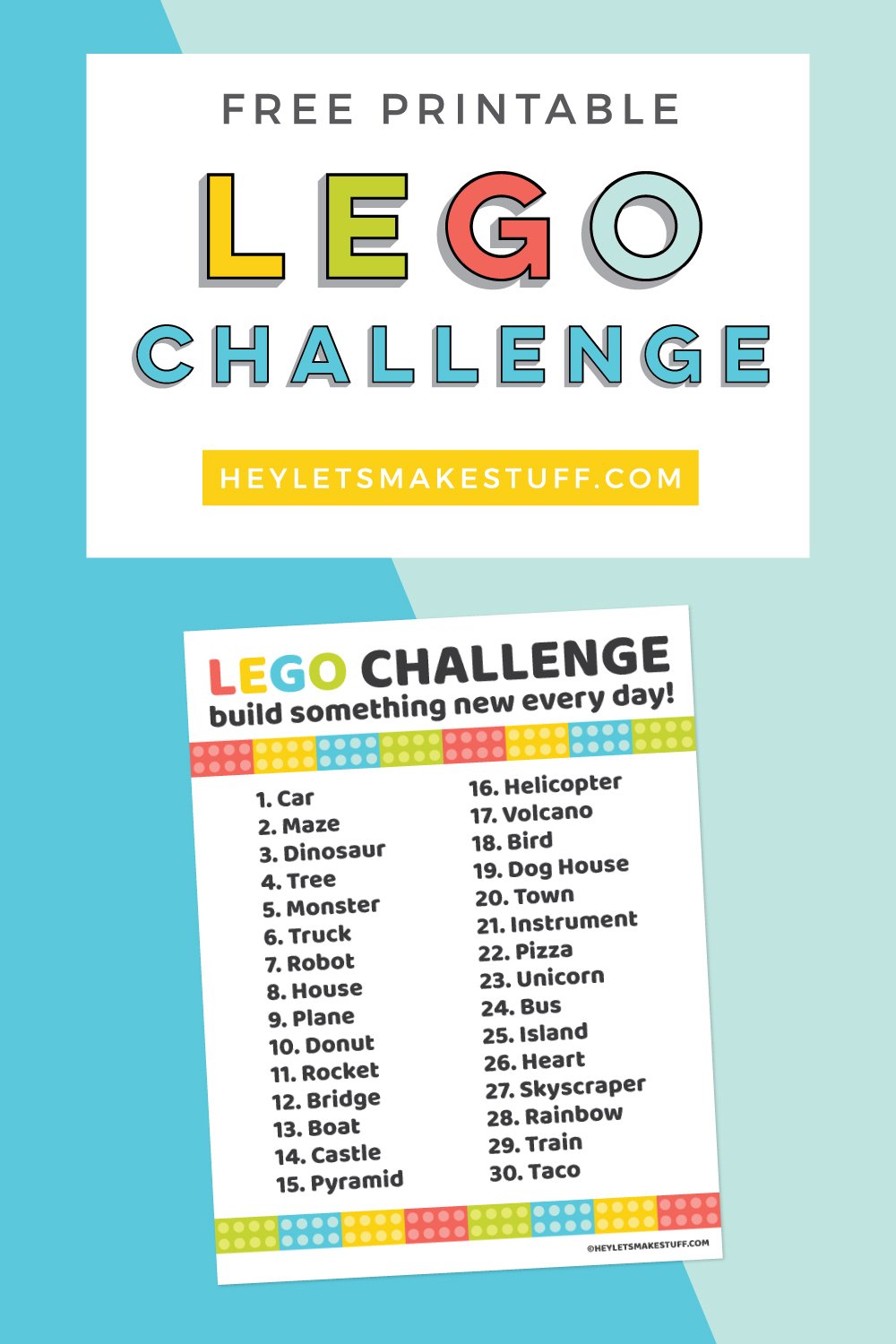 More Printables You'll Love
Get Some LEGO!
Latest posts by Cori George
(see all)