It's time to get lucky and start crafting for St. Patrick's Day! These cheap and free St. Patrick's Day fonts are perfect for all of your cutting machine crafts, including t-shirts, cards, home decor, and more!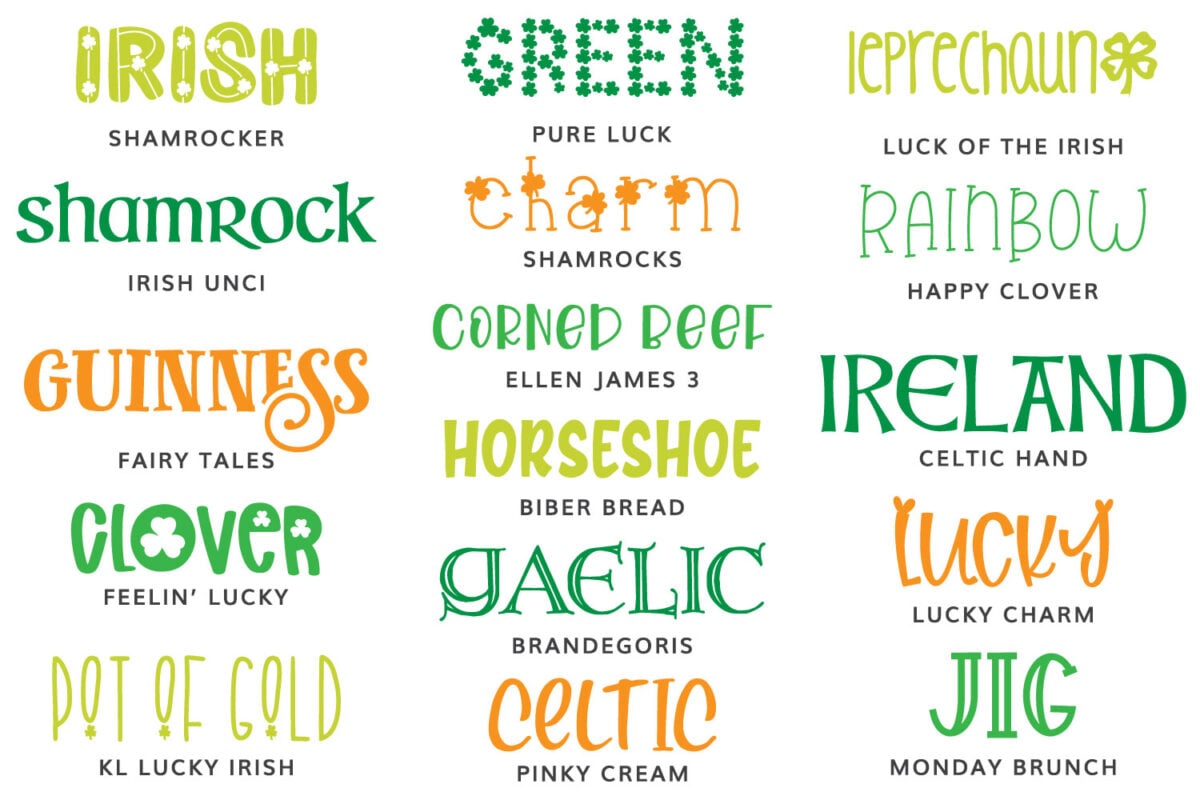 St. Patrick's Day crafting is in full swing for many folks! Whether you're making t-shirts, crafting decor, or making something green so you don't get pinched, you may be looking for St. Patrick's Day fonts to use in your project.
Today I've rounded up some of my favorite cheap and free St. Patrick's Day fonts are perfect for all of your lucky crafting!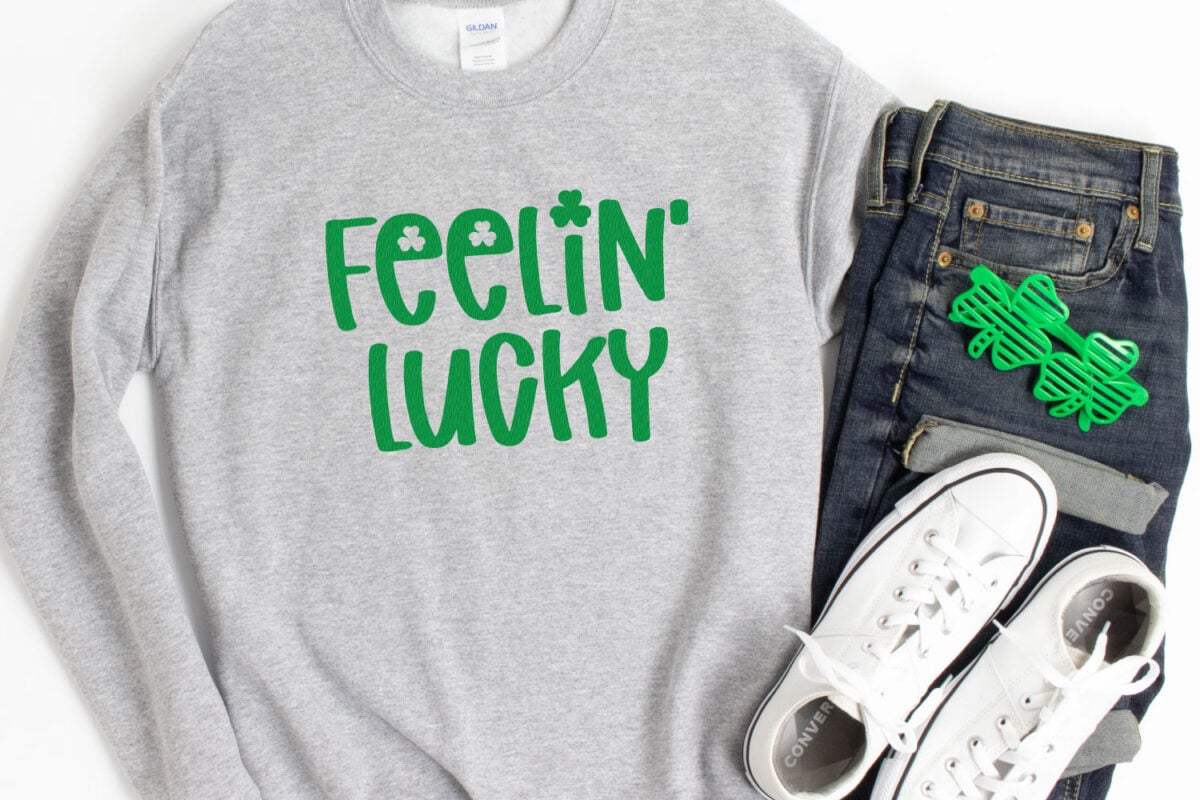 These are all fonts that I've verified will cut nicely on your cutting machine (see notes on the individual fonts below for suggestions). This is a combination of free and paid fonts. While getting fonts for free is great, I also think that the best, most "cuttable" fonts are often ones you pay for—plus you're helping support graphic designers!
Want to learn more about fonts with your Cricut? Check out these posts.
The Best St. Patrick's Day Fonts for Cricut & Silhouette

Irish | Shamrocker: Cute little clovers adorn each letter of Shamrocker. There's also a non-clover version to use with it. Be careful of cutting this one too small—it can get a bit tricky to weed.
Leprechaun | Luck of the Irish: This cute unicase font (meaning all of the letters are the same height) has a playful feel, plus a little shamrock dingbat. This one is free for personal use!
Shamrock | Irish Unci: Irish Unci is a more traditional Irish-style font, with pretty serifs. It's free!
Rainbow | Happy Clover: This adorable font is perfect for all sorts of kids projects. Don't cut this one too small—the font weight is pretty thin. Another freebie!

Charm | Shamrocks Lucky You: The Shamrocks Font was discontinued at some point, but Lucky You is a similar font but with an open shamrock instead of an outline.
Ireland | Celtic Hand: This traditional font has a Gaelic feel to it—and it's free!
Clover | Feelin' Lucky: A chunkier script font that is modern and fun.
Horseshoe| Biber Bread: This playful rounded font with thick lines is a great secondary font when paired with other fonts in this post.

Gaelic | Brandegoris: For a traditional Gaelic feel, try Brandegoris—it's a freebie!
Jig | Monday Brunch: If Bradegoris is a little too traditional, you can get a similar feel with Monday Brunch.
Green | Pure Luck: A funky shamrock font. Use this one sparingly—those clovers can get a bit overwhelming with longer text.
Lucky | Lucky Charm: This funky font has little leaves to evoke fields of clover without being overwhelming.

Pot of Gold | Lucky Irish: How cute are the tiny shamrocks underneath the "O"s in this font? Each letter has a version with the shamrock and without.
Guinness| Fairy Tales: This is a font that I come back to a lot for all seasons, but there's something about it that works so well for St. Patrick's Day.
Corned Beef | Ellen & James: If you're looking for a cute font to pair with more traditional Irish-style fonts, Ellen James is a good one!
Celtic | Pinky Cream: A more modern take on the traditional Celtic-style font.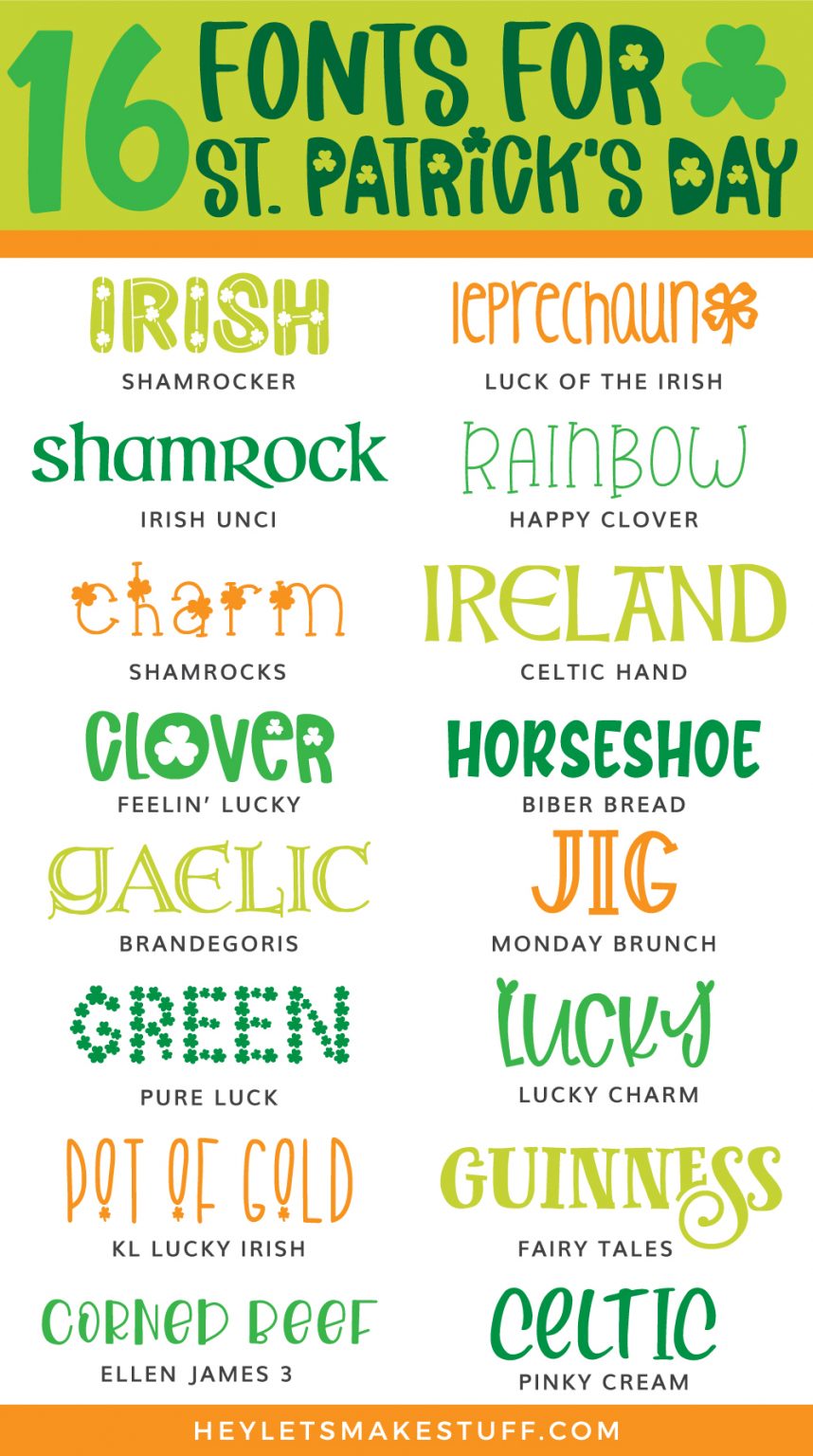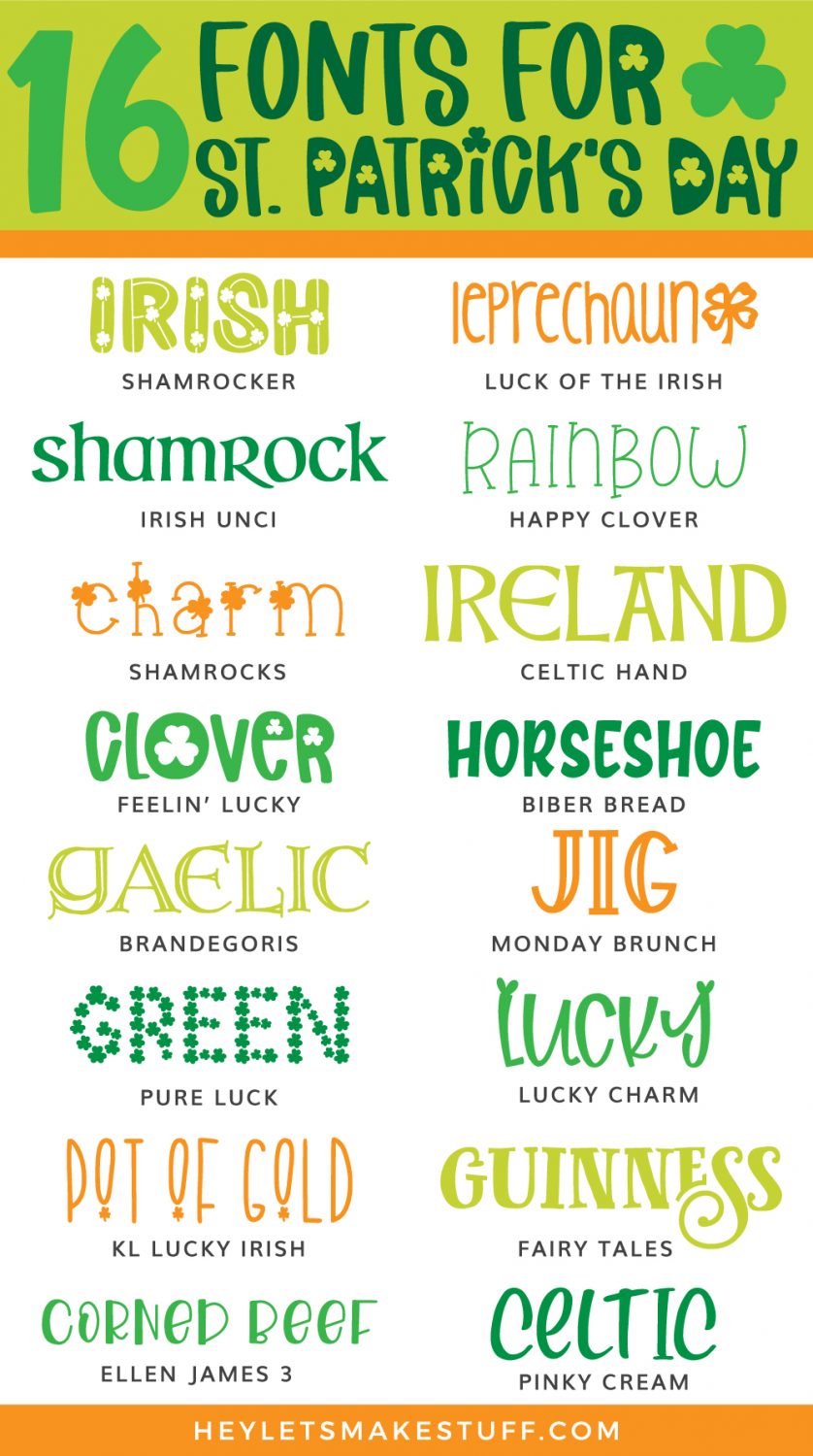 Get Ready for St. Patrick's Day