With the recent Cricut Maker and Cricut Joy launches, you may be wondering if your Cricut Explore Air 2 is still useful. YES! Check out these amazing projects that you can make, plus learn more about this versatile cutting machine.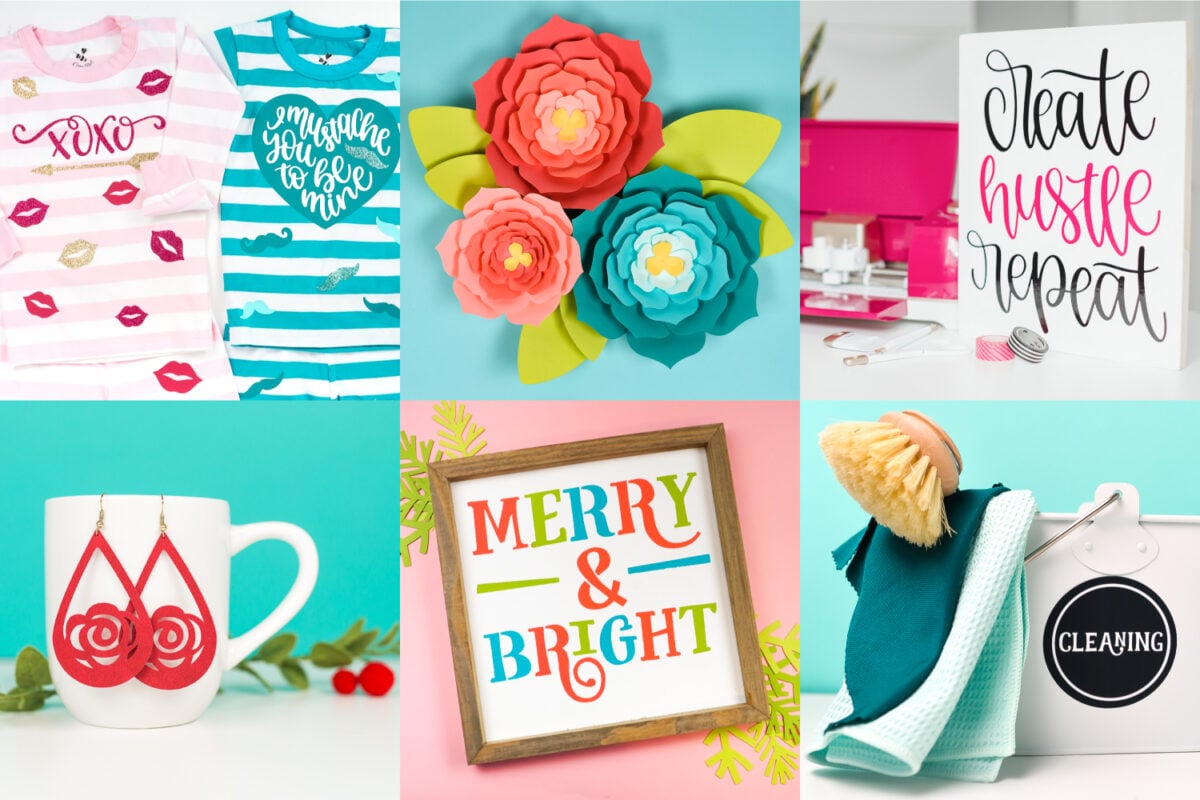 This is a sponsored conversation written by me on behalf of Cricut. The opinions and text are all mine.
I'll be the first to admit that I have given Cricut Joy and Cricut Maker a lot of love here on my blog. Which may have my Cricut Explore-owning readers wondering if there's still projects they can make without the specialty tools and materials of the other two newer machines.
The answer is a resounding yes!
Your Cricut Explore Air 2 is a remarkably versatile cutting machine. It can cut more than 100 materials using three different blades. You can make so many things!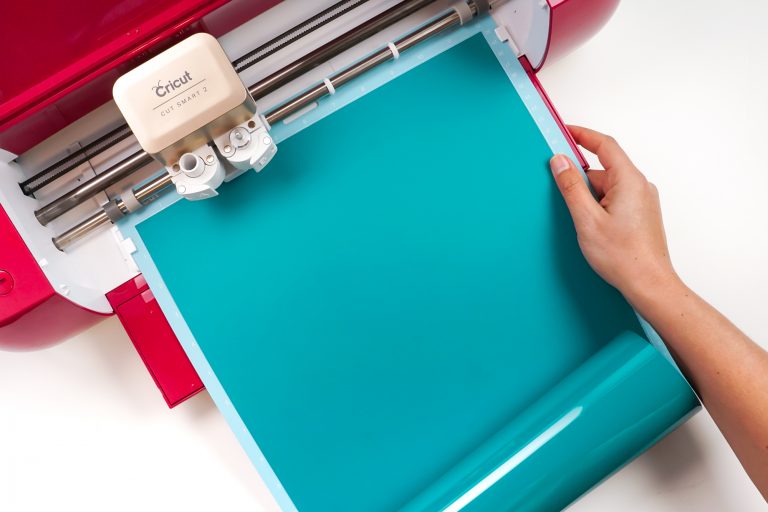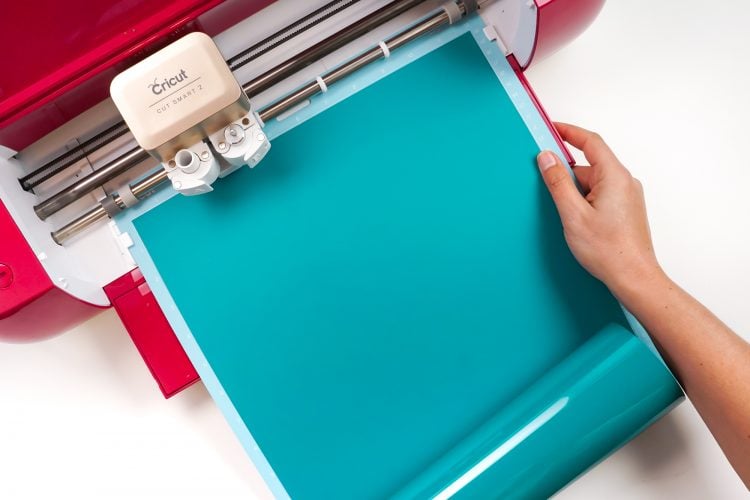 Let's start with some other posts that Cricut Explore Air 2 owners might find helpful:
Projects for Your Cricut Explore Air 2
Now let's check out some projects you can make using your Cricut Explore Air 2! I cut all of these projects using my Cricut Explore Air 2—you can see the wide variety of materials and projects that are possible!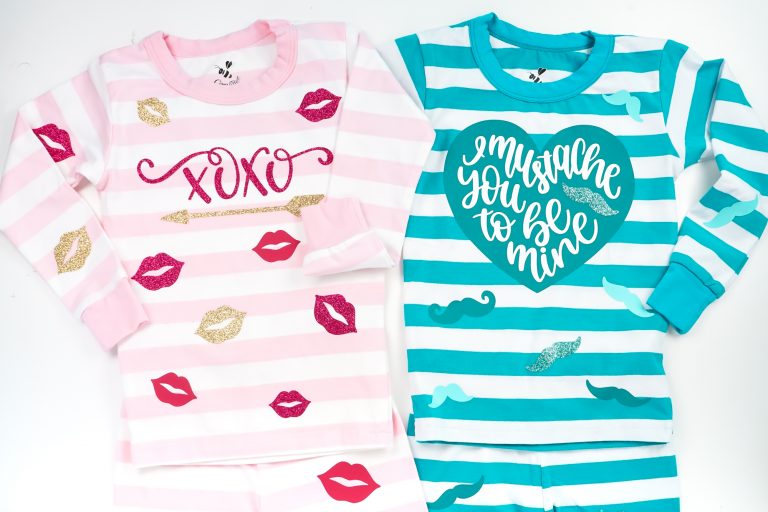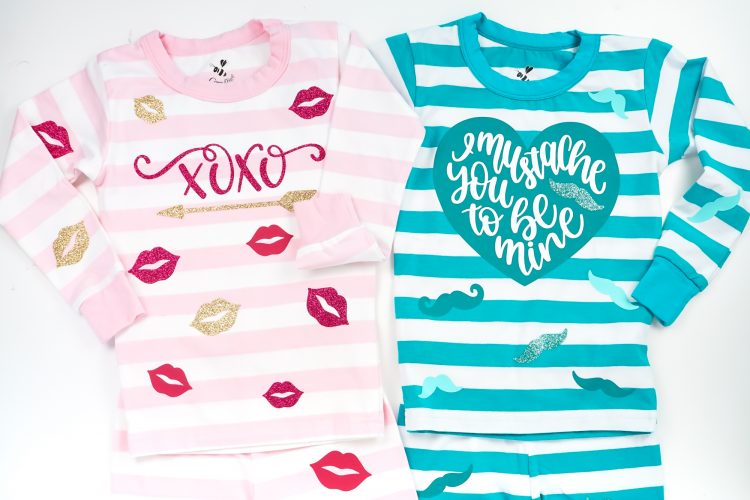 PAJAMAS – IRON ON
You can make all sorts of apparel with your Cricut Explore Air 2 and iron on. Often you'll see a single decal or image on a shirt, but I also love using mine to make "patterned" clothing, like these fun Valentine's Day pajamas.
Read More…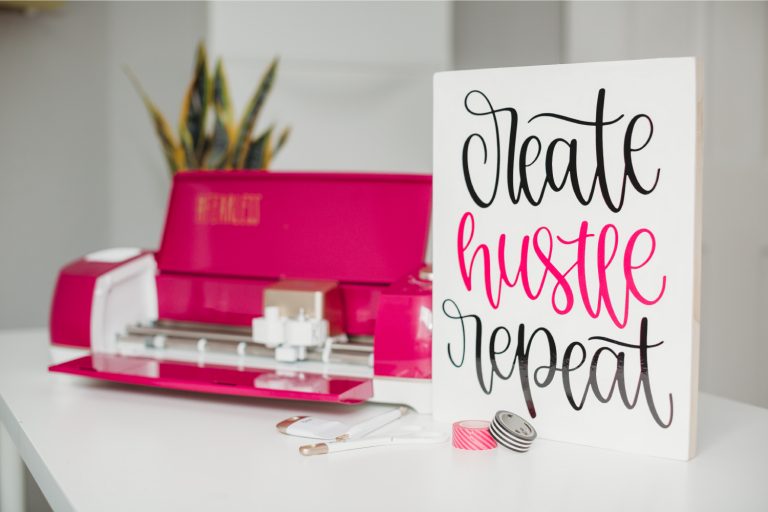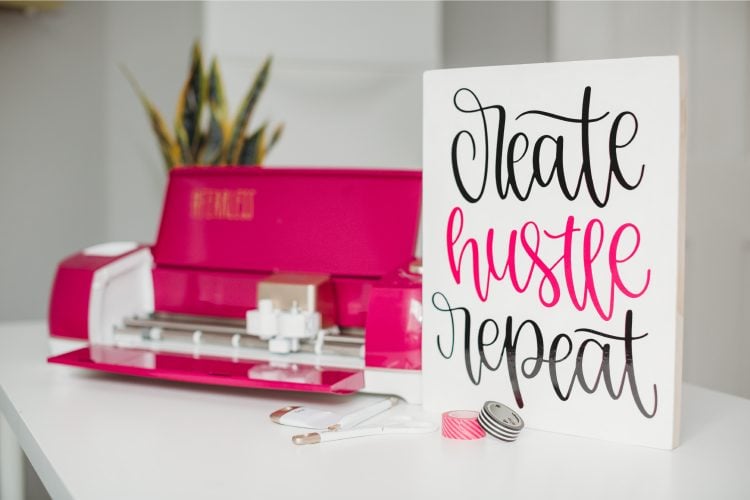 DIY SIGN – ADHESIVE VINYL ON PAINTED WOOD
Making home decor signs is one of my favorite crafts with my Cricut Explore Air 2. There are so many ways to do it. For raw wood, I prefer iron on. But for panted wood, I prefer adhesive vinyl, like this "create, hustle, repeat" sign because a heat press can cause paint to bubble. You can also make home decor signs using stencils, as you'll see below!
Read More…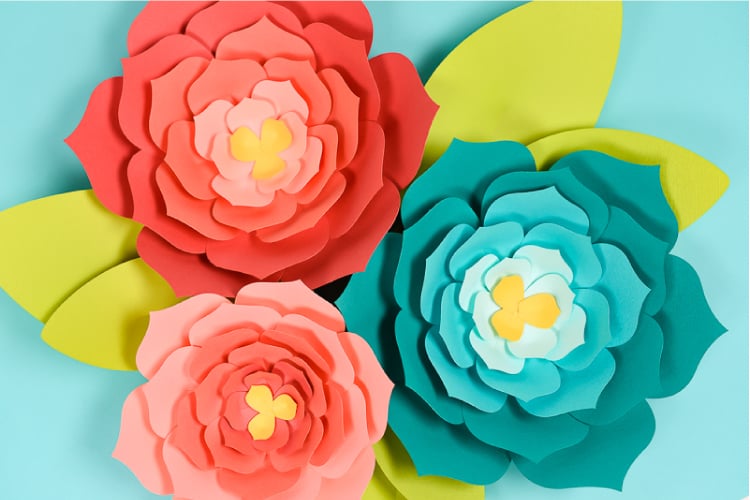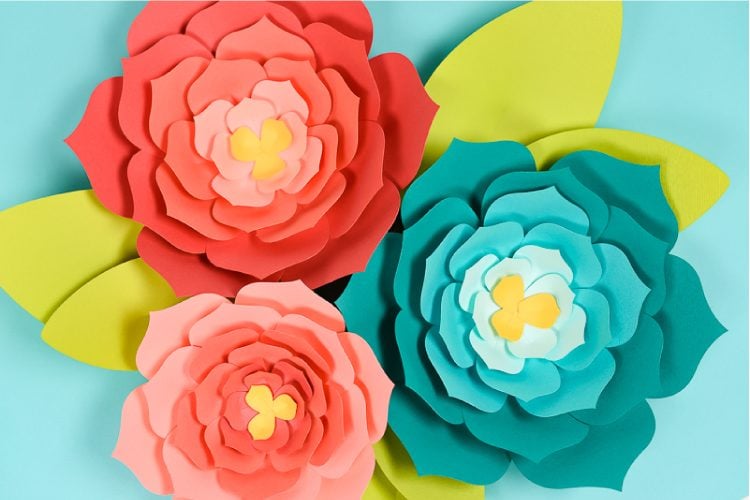 GIANT PAPER FLOWERS – CARDSTOCK
Cardstock is one of the most basic materials you can cut using your Cricut Explore Air 2, but the possibilities are truly endless. These gorgeous giant paper flowers are just the beginning—cardstock is perfect for making 3D projects like boxes, multi-layered cards, wreaths and other home decor, and so much more.
Read More…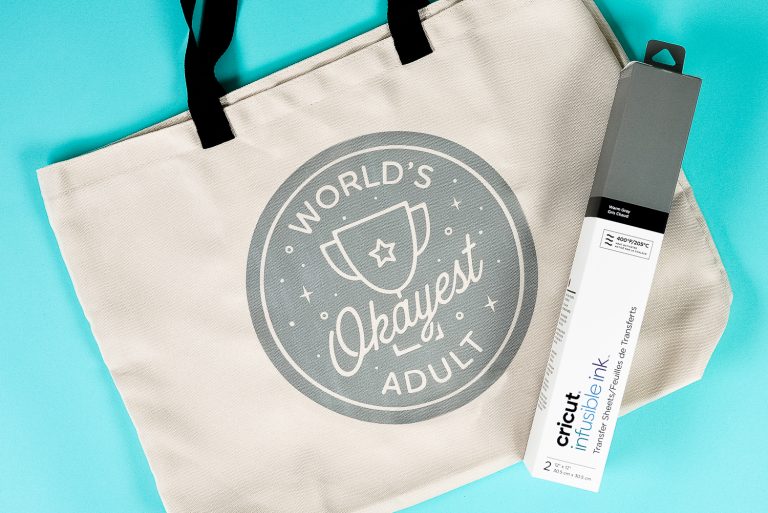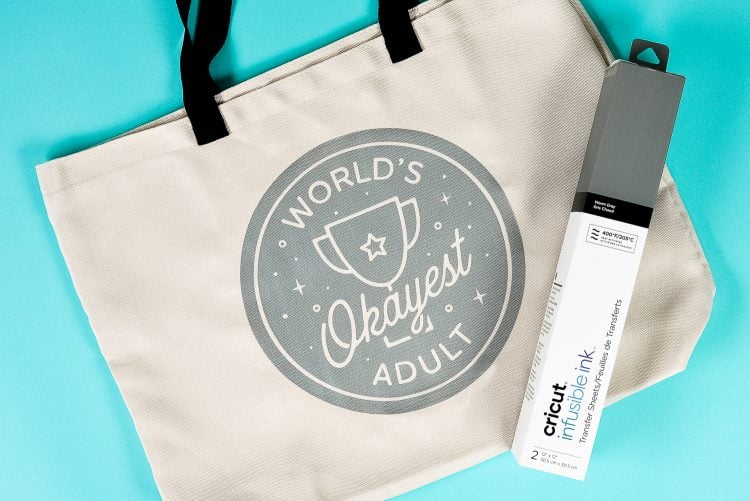 TOTE BAG – INFUSIBLE INK
Cricut is always coming out with innovative new materials, and a lot of those can be cut on your Cricut Explore Air 2! Infusible Ink is a big one—I've made coasters, baby bodysuits, t-shirts, and tote bags. I love this one in particular…I am for sure the world's okayest adult most days!
Read More…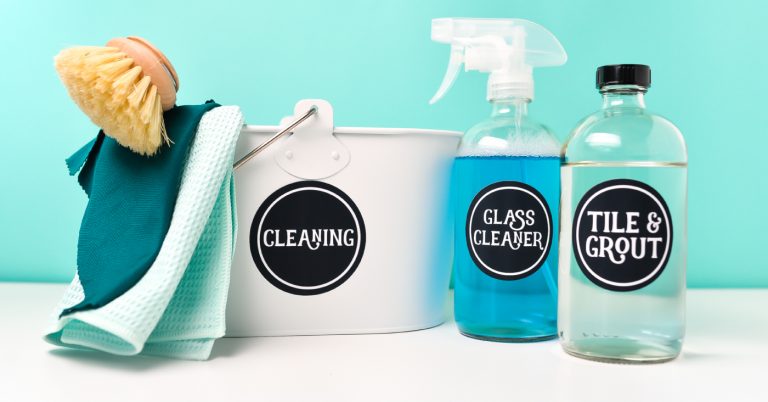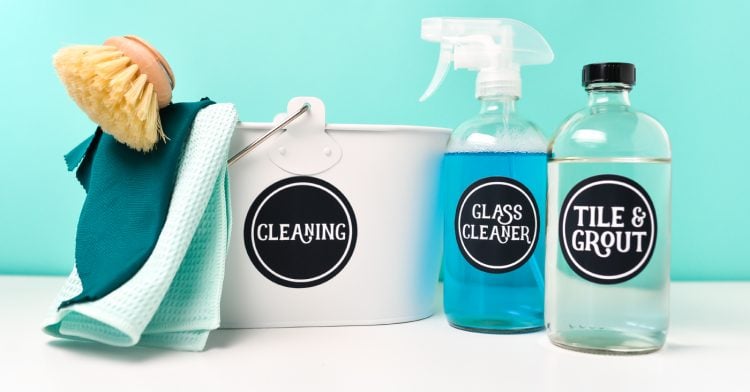 CLEANING LABELS – PRINTABLE VINYL
Print then Cut on the Cricut Explore Air 2 allows you to be even more creative! You're not limited to the colors and styles of vinyl you have. Instead, you can use your printer to print out just about anything, and then your Cricut will cut around the edge. These cleaning labels are a simple example, but you can also make gift tags, cards, stickers, and more.
Read More…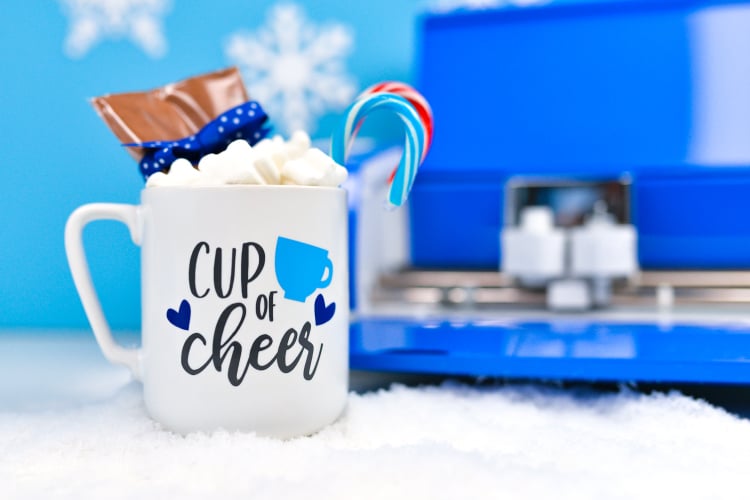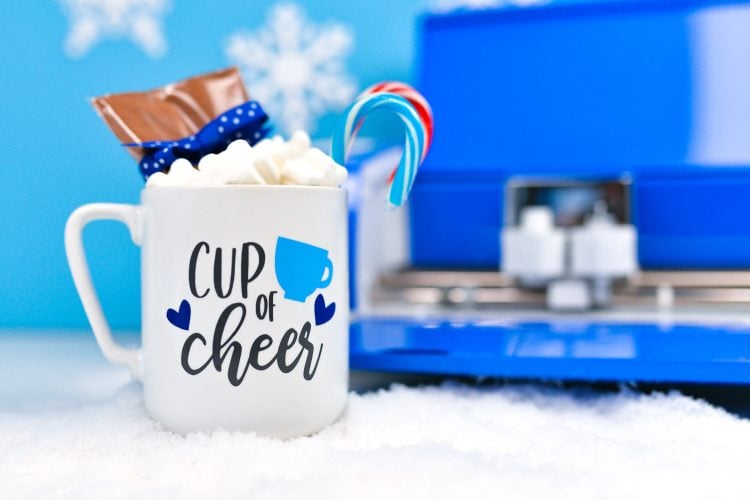 CUP OF CHEER MUG – ADHESIVE VINYL
One of the easiest projects to make with your Cricut Explore Air 2 is a mug or tumbler! Use adhesive vinyl cut with the Fine Point blade and apply to your mug with transfer tape. I filled this one with the ingredients to make peppermint hot chocolate—a delicious holiday gift idea!
Read More…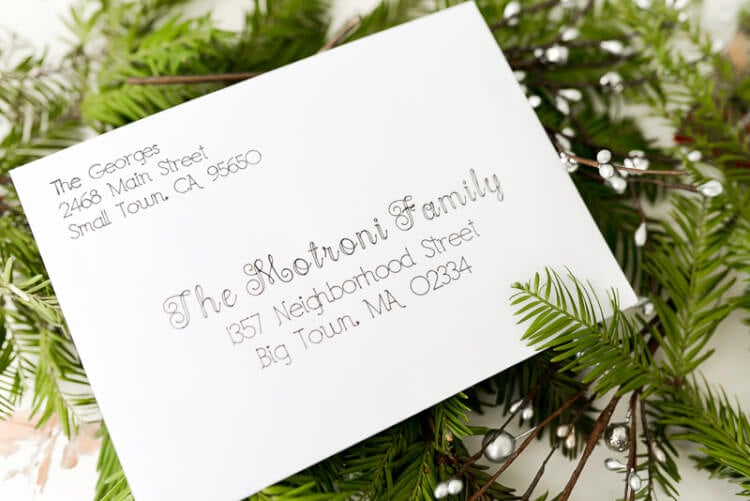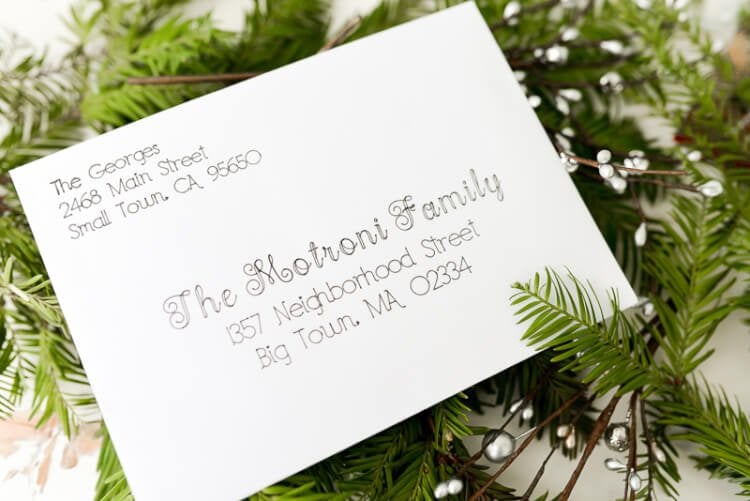 ADDRESS CARDS – CRICUT PEN
Put your Cricut Explore Air 2 to work—have it address your Christmas and birthday cards! Using the pen tool, the Cricut Explore can beautifully "hand letter" your Christmas cards for you. This is a great option if your own handwriting isn't as neat as you'd like.
Read More…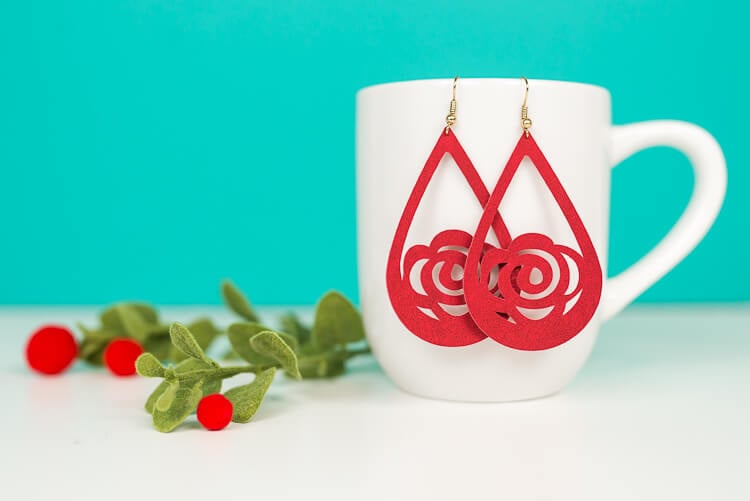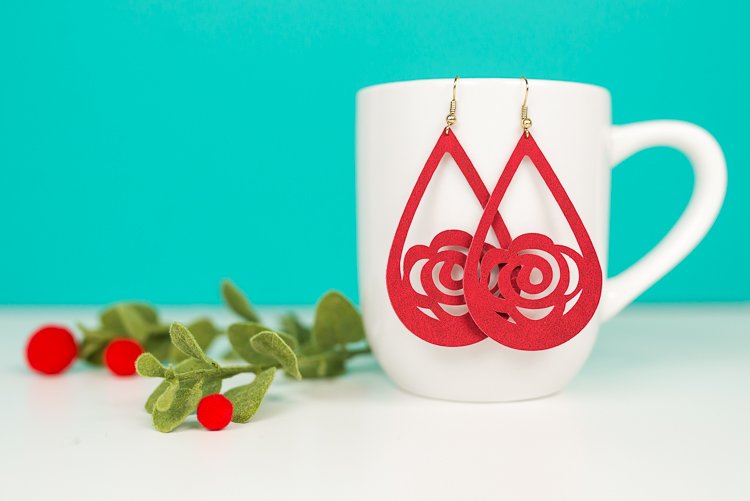 FLOWER EARRNGS – FAUX SUEDE
While you may want to save the thicker leather for the Cricut Maker, your Cricut Explore Air 2 is great at cutting paper thin faux leather and suede materials! I love Cricut's red faux suede—I've made these flower earrings as well as heart earrings for Valentine's Day. This is such an easy project…from a sheet of faux suede to a pair of earrings in under 10 minutes.
Read More…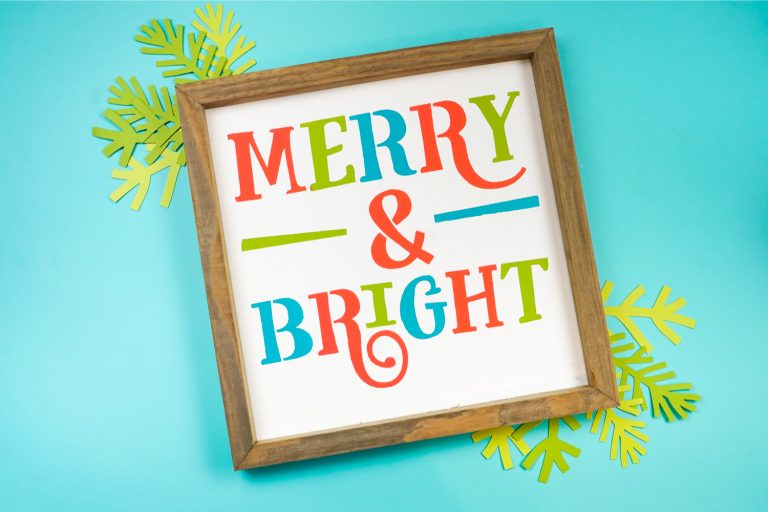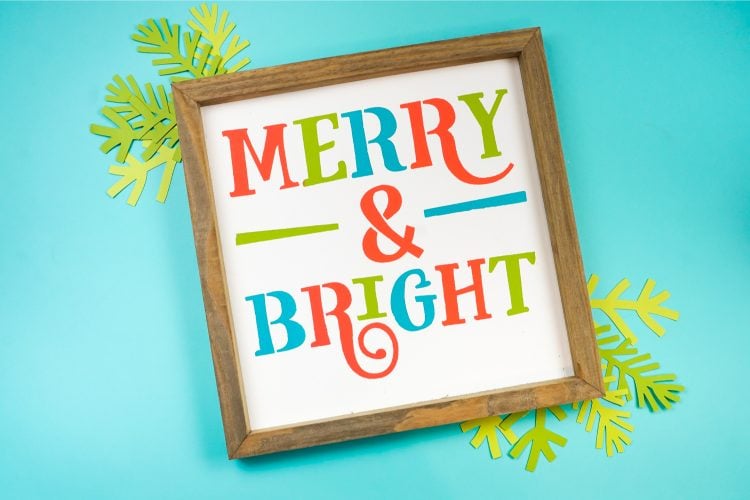 PAINTED SIGN – STENCIL BLANK
Did you know your Cricut Explore Air 2 can also cut stencils? There are so many ways to make a stencil using your Cricut. I made this Christmas sign using a stencil blank (a harder plastic stencil material), but you can also use Cricut Stencil Vinyl, regular adhesive vinyl, or freezer paper!
Read More…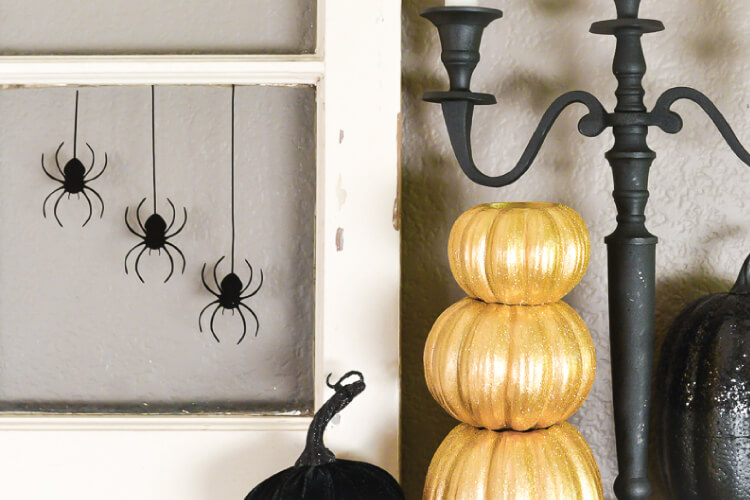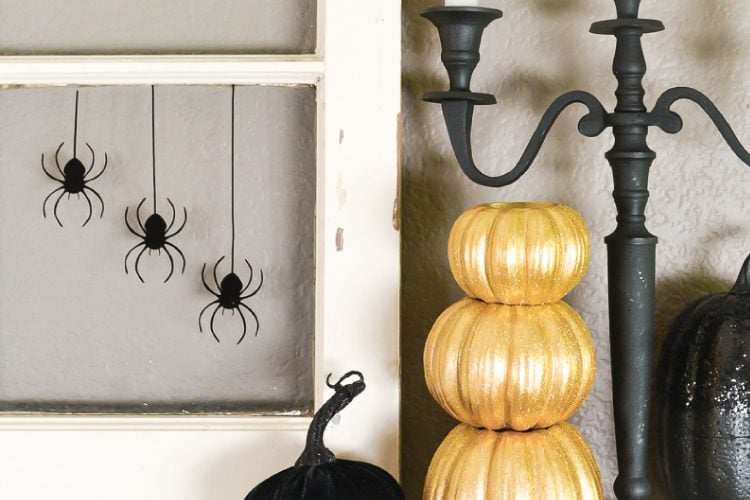 SPIDERS – WINDOW CLING
Holiday decorating is fun with window cling and your Cricut Explore Air 2! This easy to cut material is perfect for making projects like these spiders, as well as snowflakes, candy canes, hearts, shamrocks, and more.
Read More…
What are your favorite types of projects to make with your Cricut Explore? I'd love to hear about them in the comments!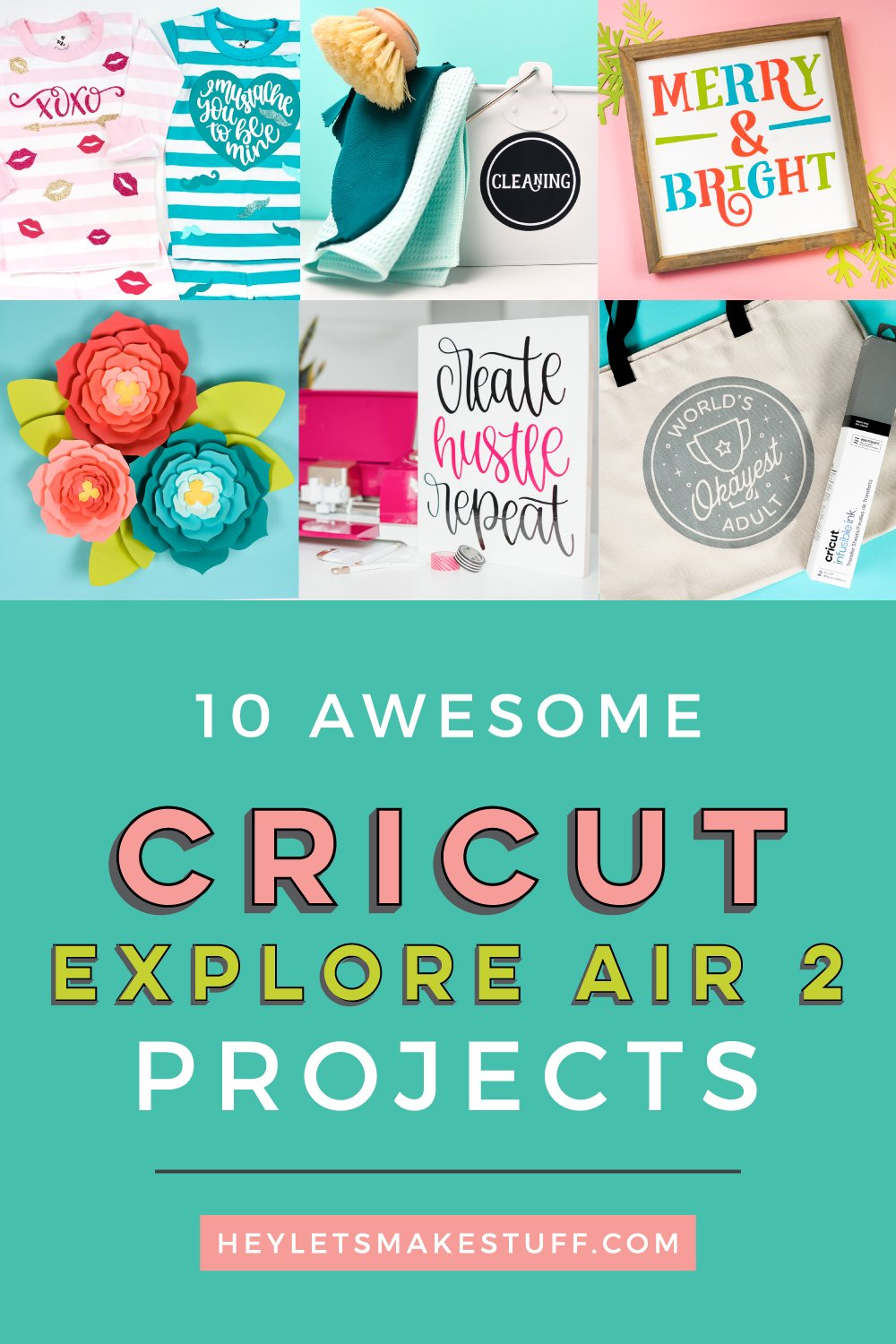 Need a Cricut? Get a Cricut!