Make a statement with these stylish Faux Suede Flower Earrings! Pick your favorite color and use your Cricut to bring the design to life. Perfect for Mother's Day, or as a gift idea for women.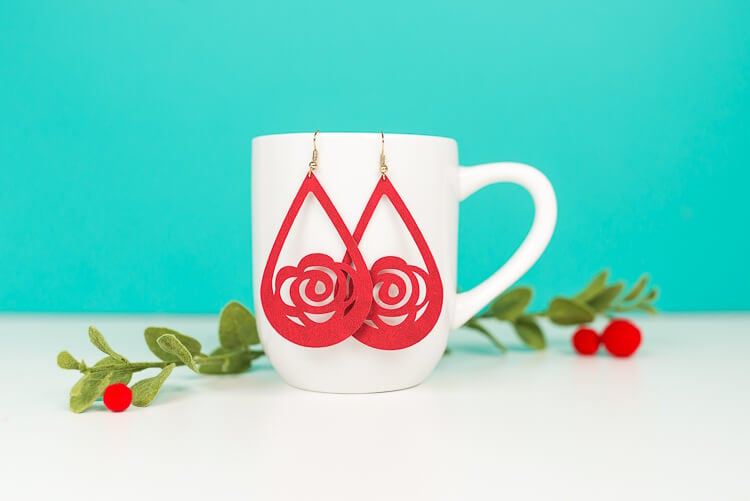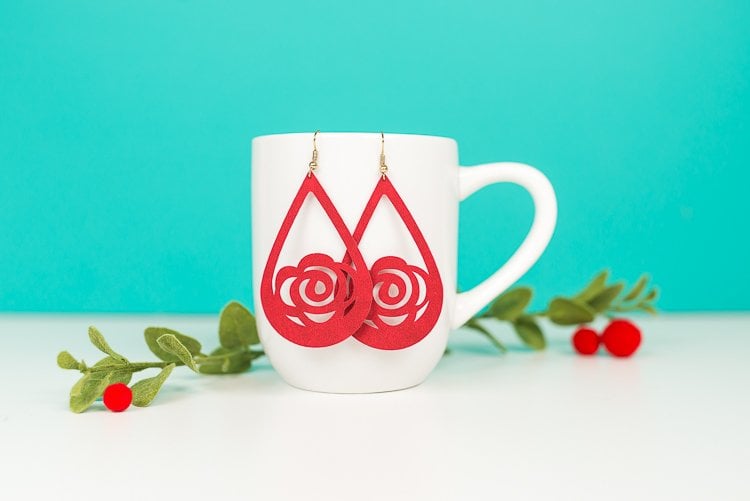 If you're looking for the perfect DIY gift for Mother's Day or just something sweet to make for yourself, I have this fun and easy set of earrings to craft on your Cricut! I love designing and making these earrings—it takes less than 10 minutes to make them but they look like they came from a quirky hand-crafted jewelry shop.
These are a modern interpretation of the classic rose, a Mother's Day favorite—symbolizing an array of things including love, gratitude, grace, and joy. All things many of us associate with our mothers! And if you don't have the best relationship with your mom, make them for yourself or a girlfriend who means a lot to you!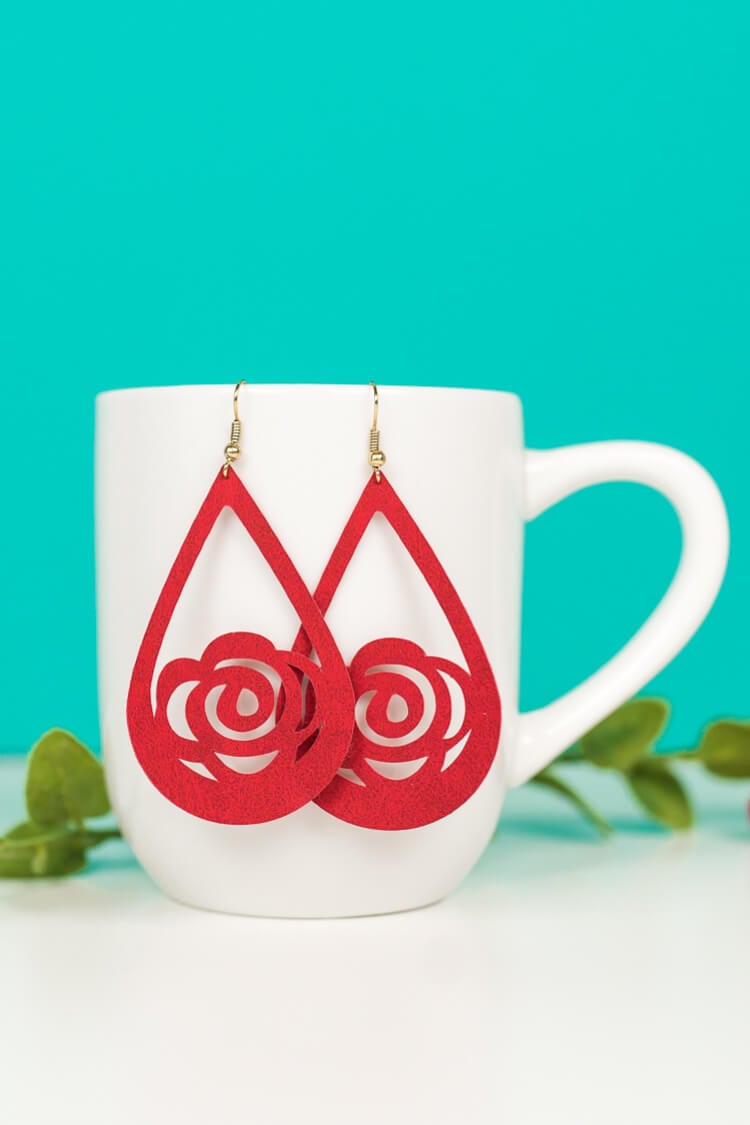 Faux Suede DIY Flower Earrings
I really love working with Cricut's faux suede—it cuts like a dream and is so light you'll forget you're wearing these earrings. You can make them in any color that you like, but I thought Cricut's red faux suede was a great choice for these flower earrings. They remind me of my Valentine's Day heart earrings—these would make a great gift as a set of two pairs! They come together in less than 10 minutes so they are a great last-minute Mother's Day gift.
Click here to learn more about assembling the fishhook part of the earrings. It's super easy!
Want to learn more about using your Cricut? Or find your Cricut so frustrating you want to throw it out the window? I have an extensive online course to end your Cricut frustration! Check it out here.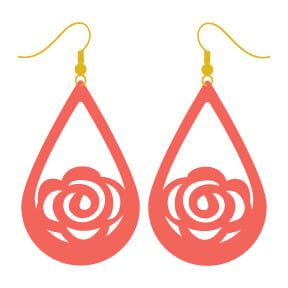 Download the Flower Earrings SVG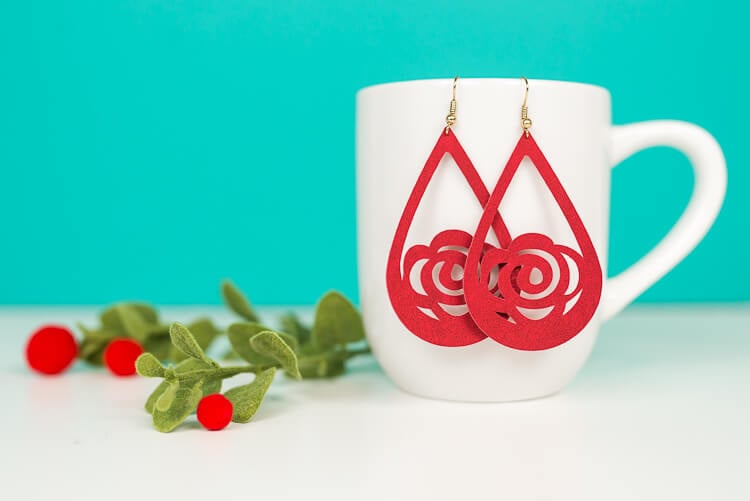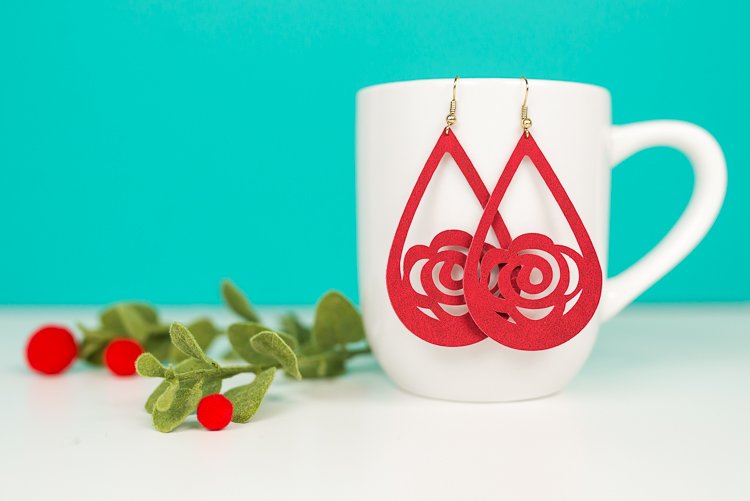 More Mother's Day Ideas
Latest posts by Cori George
(see all)