Your kiddos can collect all their friends', teachers' and classmates' autographs—as well as make them laugh!—in this yummy school autograph book that reads "I donut want to forget you" on the cover!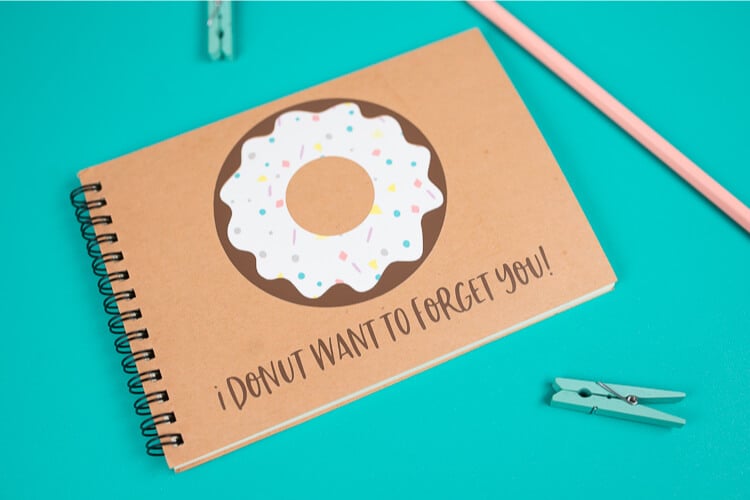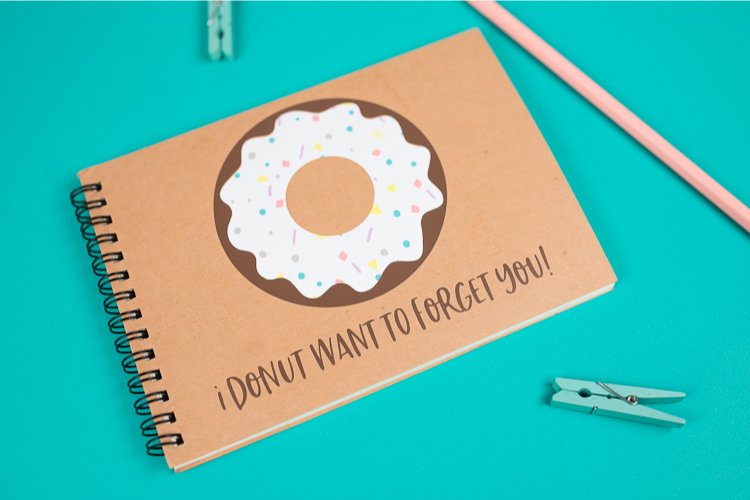 Make sure your kiddos don't lose touch with their friends after the last day of school by making this cute donut personalized school autograph book! Social media has replaced the need for relics like this for many older kids, but younger kiddos will enjoy having their friends and teachers wish them well using good old-fashioned pen and paper. Plus, everyone loves donuts! It's a great way to wrap up the end of the school year!
If you're looking for more end of the school year ideas, head to the bottom of this post for more projects!
School Autograph Book Supplies
Enter your first name and email address in the box below for access to this freebie, along with other fun free files in our email newsletter! If you have already received a freebie from my site, just enter your information again—you won't be added to any additional lists.
This freebie is for personal use only. You can learn more about our commercial license.
School Autograph Book Instructions
I've been using iron on vinyl on kraft journals a lot lately. Last year I made a ton for a women's retreat and I used regular adhesive vinyl. It worked, but not well. Kraft paper is not the ideal surface for adhesive vinyl. I find the vinyl sticks way more to the transfer tape than to the journal! Now I've gotten in the habit of using iron on instead. It adheres beautifully, there's no messing with transfer tape, and I don't find it peels up after a while, which has happened with adhesive vinyl on kraft for me.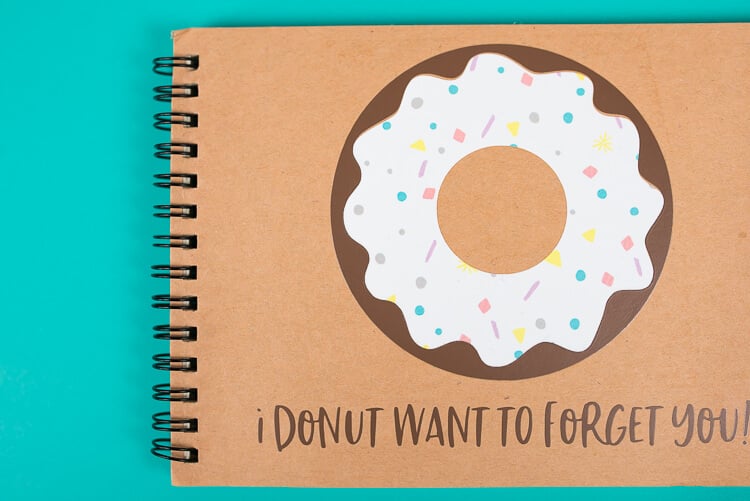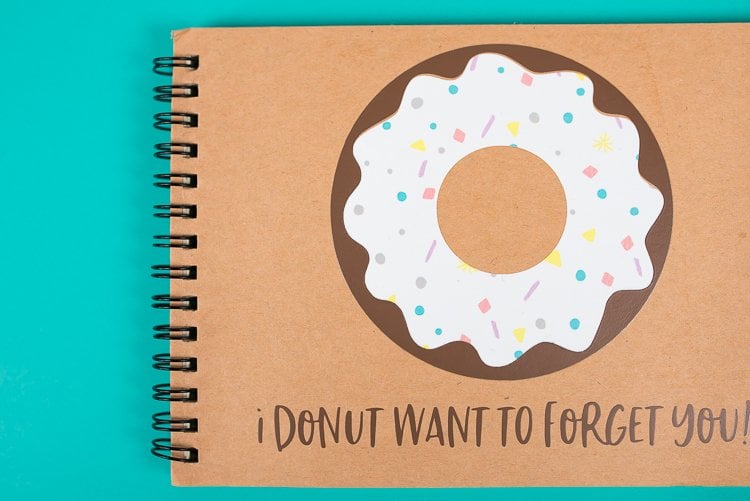 Start by cutting out your donut pieces and text on your Cricut. I originally designed the file to have pink text, but there was not enough contrast on the kraft notebook so I changed it to brown. If you are using a different colored notebook, you can change the text to whatever color you choose!
When you are weeding the words, make sure not to lose the dot over the "i" and at the bottom of the exclamation point.
I use iron on vinyl on kraft paper in basically the same way I use iron on on wood. For these notebooks, I layered my three pieces of iron on to visualize where they went, and then started with the cake part of my donut, then the frosting, then the words. I set my EasyPress to 280° and used a piece of cotton fabric as a pressing cloth because I don't want the EasyPress to damage the kraft paper or the parts of the iron on I'd already adhered. Make sure NOT to press the plastic spiral binding—you don't want to melt it!
If you find your notebook warping a bit from the heat, set it under something heavy before it cools. It will hold its shape better this way.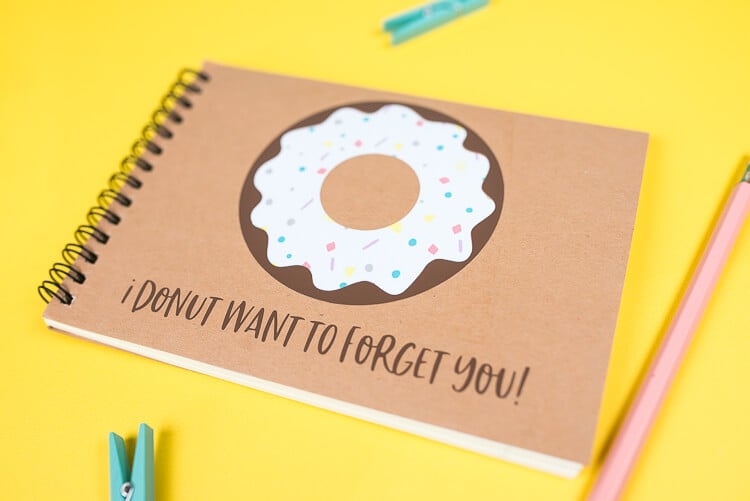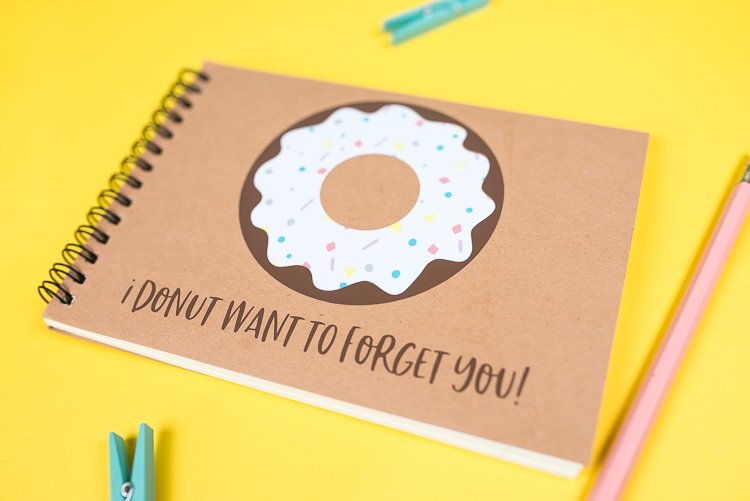 And now your kid is ready to take their notebook to the last day of school and make sure they can "KIT!" with all their friends over summer break!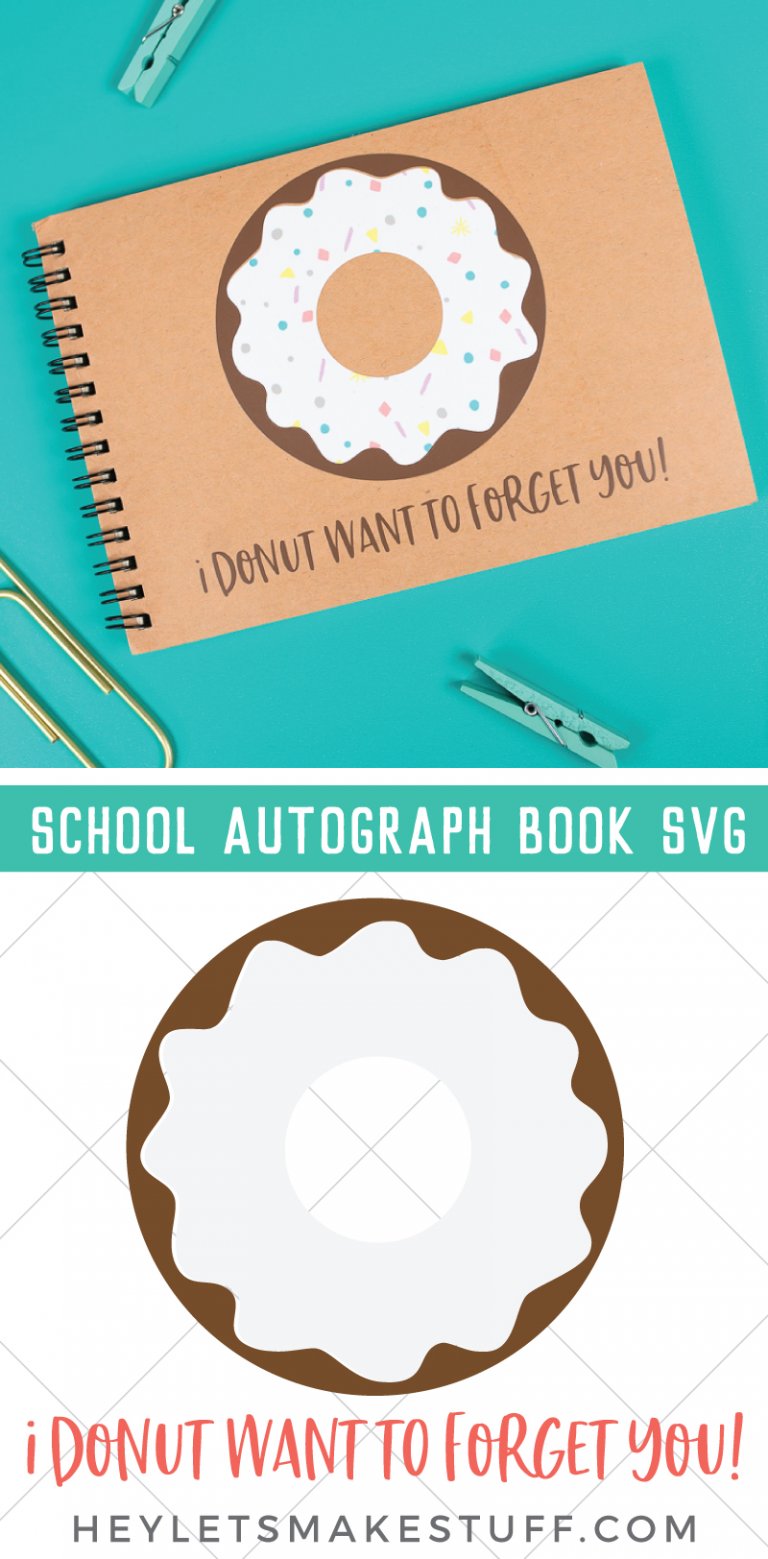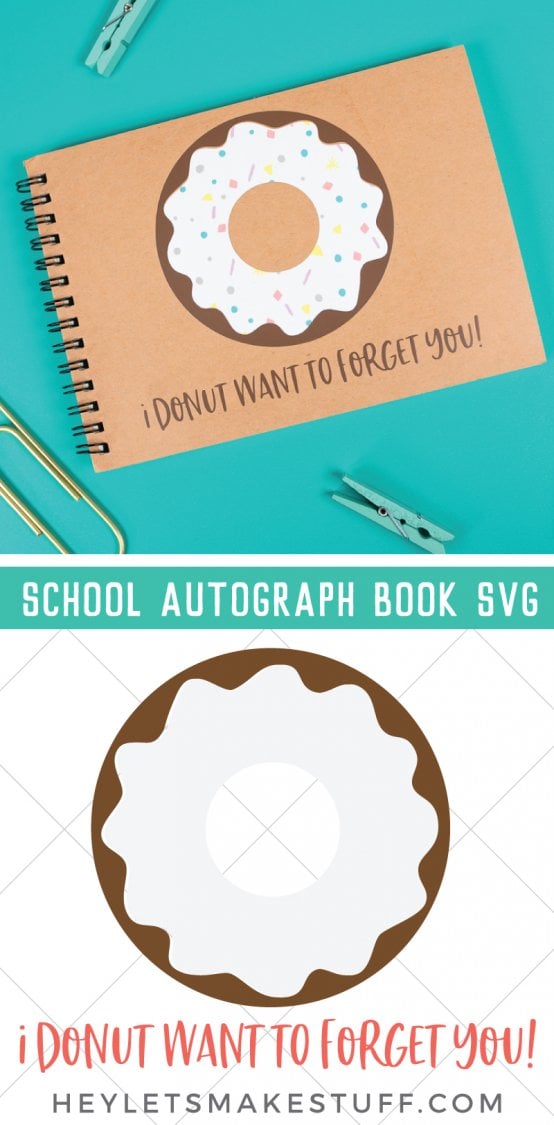 More Donuts!