Last updated on December 22nd, 2017 at 03:12 pm
Tissue paper flowers make a gorgeous budget wedding centerpiece with a big impact! Learn how to make tissue paper flowers, as well as different methods for cutting the petals to create four unique styles.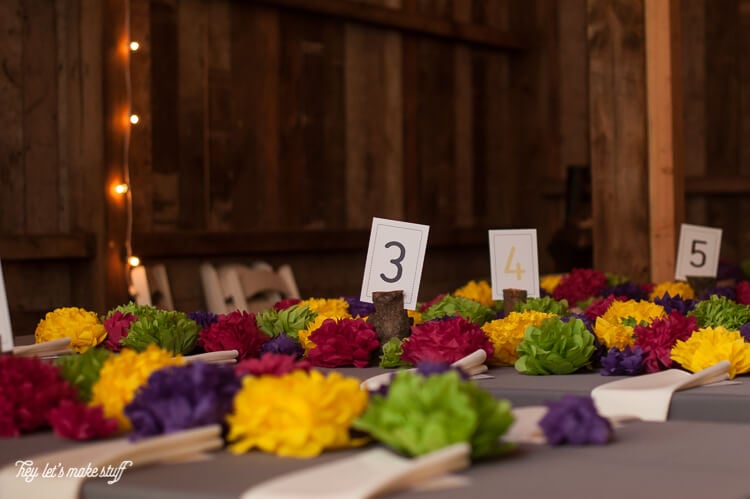 Our budget was a little lopsided for the wedding. We knew we wanted great food and a fantastic photographer — which left about $4 for table decorations. I'd thought about making fabric flowers for the centerpieces, but then I realized that fabric (as many of you know), ain't cheap either.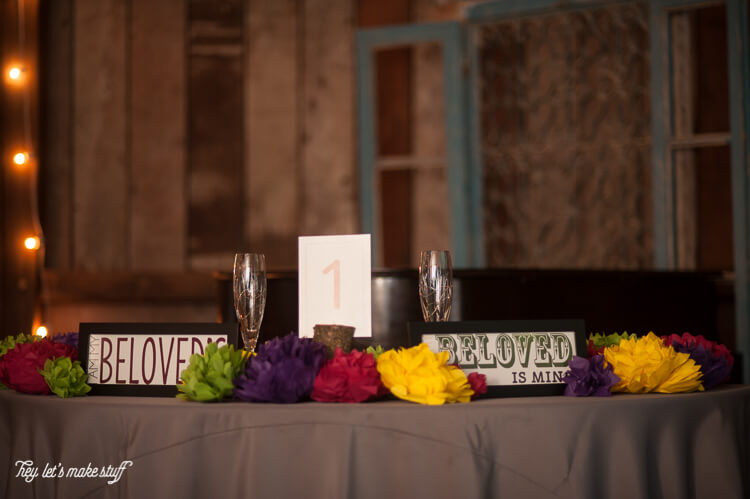 A while back, I bought some paper pompoms
to decorate my friend's daughter's birthday party. I realized they are not at all hard to make, so I decided that "rivers of flowers" would decorate the centers of our long 8′ tables. I was able to get a good price on the paper through a wholesaler. Which was good, because I needed, like, 500 flowers.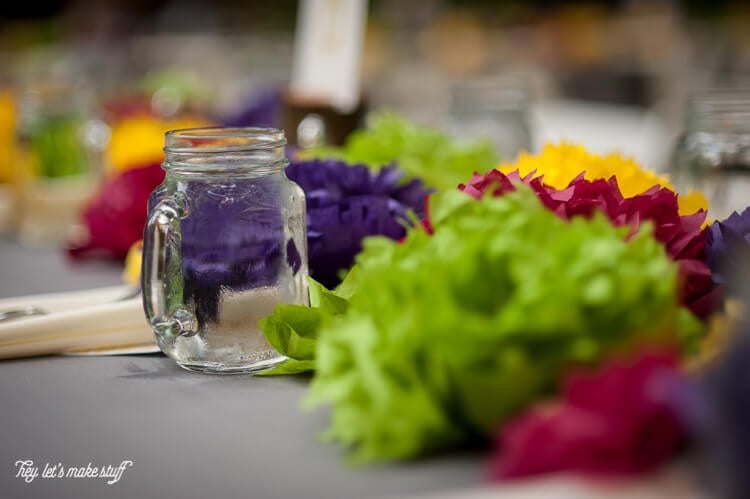 While it seemed kind of crazy to make 500 paper flowers, it actually wasn't too bad. I had the help of many of my family and friends, who came over and helped me fluff all the flowers. My lovely mother watched HGTV and fluffed more than I can count. They turned out beautifully and I got so many compliments on the decor at the wedding. A bunch of friends took them home after the big day to use at other parties they were throwing.
One tip: make sure they are all fluffed before the big day! There will be way too many to fluff the day of, and it will just stress you out. I basically had a giant box with a variety of flowers in each for each table. That way my coordinator and her team could just open each box and pop the already-fluffed paper flowers on the table.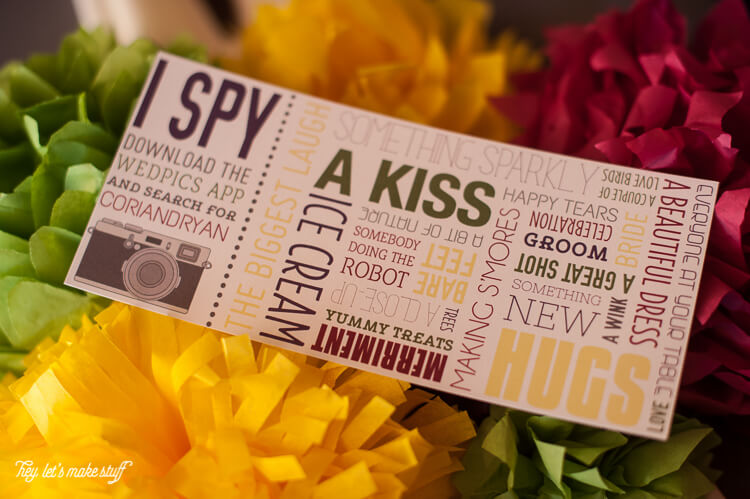 Want to make some of your own? Here's a tutorial on how to make paper flowers!
Tissue Paper Flower Supplies:
Tissue Paper Flower Directions:
Start with two sheets of tissue paper
. Mine was purchased in bulk so it only has the center fold, but using regular tissue paper with more folds works too.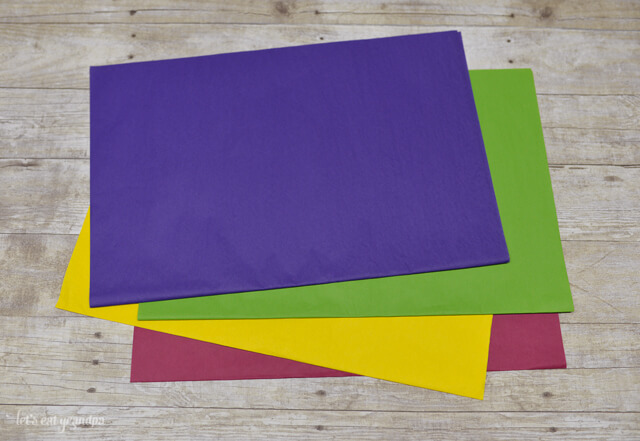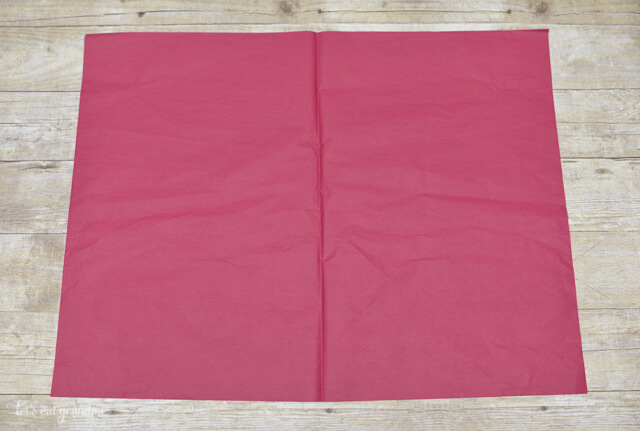 Fold the two sheets of tissue paper in half.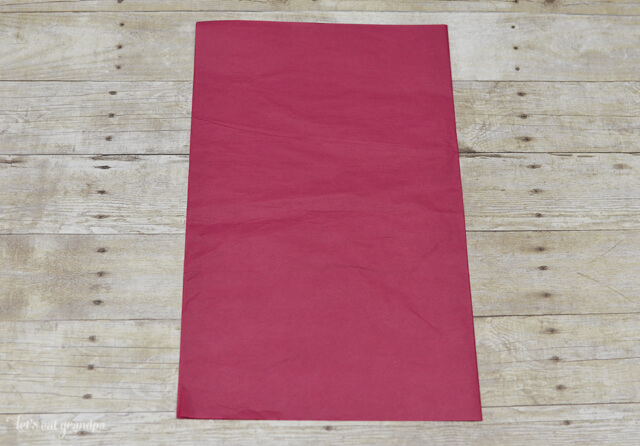 Fold in half again.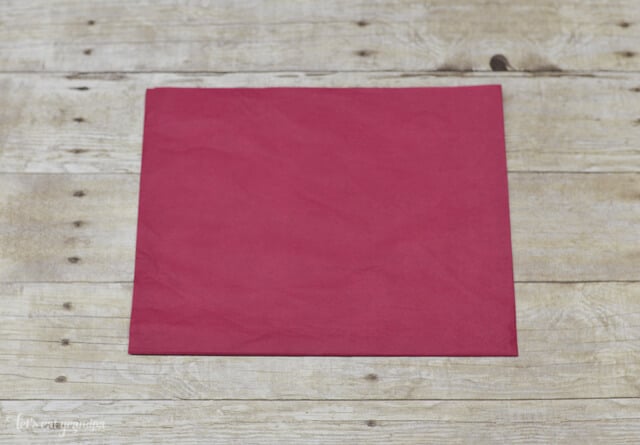 Find the corner with all of the separate pieces of paper (not one with a fold). Take this corner and fold it to the opposite edge to make a triangle.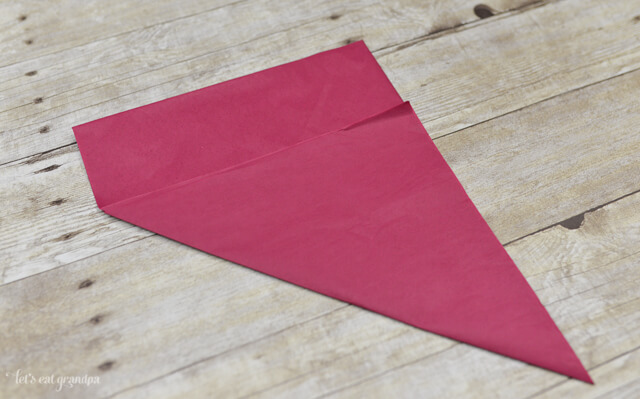 Trim off the extra rectangle of paper. I did this using a rotary cutter
, but scissors
work as well.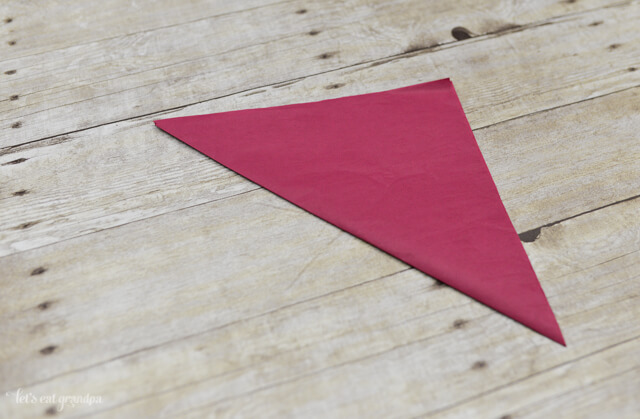 When you open up the triangle to make a square, you'll notice that some edges still have a fold. Trim off that edge using a rotary cutter
, or slip the scissors
into the fold and cut to separate all the pieces of paper. Basically, you want eight individual squares.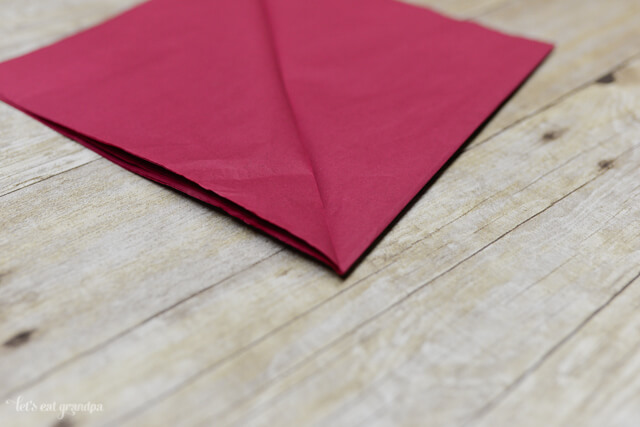 Fold the paper, accordion style. I usually ended up with six or seven folds.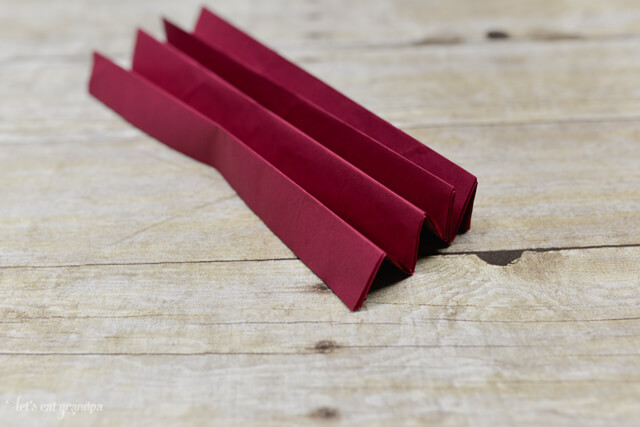 Staple
the accordion in the center.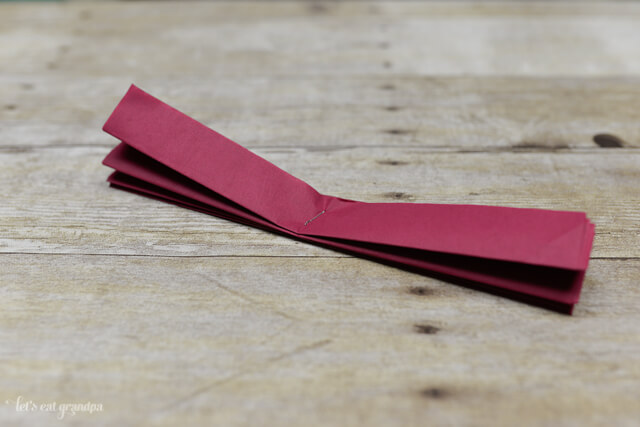 Trim each edge to create the "petals" of the flower. See below to find other ways of cutting the ends of each flower to create a different look.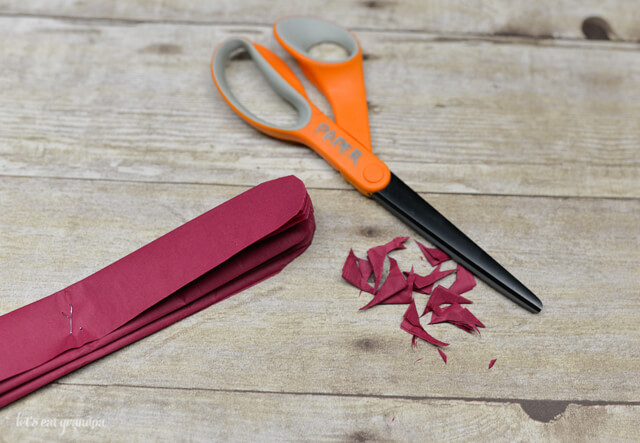 Carefully start to separate the layers of the flower. Pull from the inside of each layer, as opposed to out on each edge. This will help keep the flowers from tearing. To be honest, we ripped a lot of petals but there are so many on each flower that it wasn't noticeable.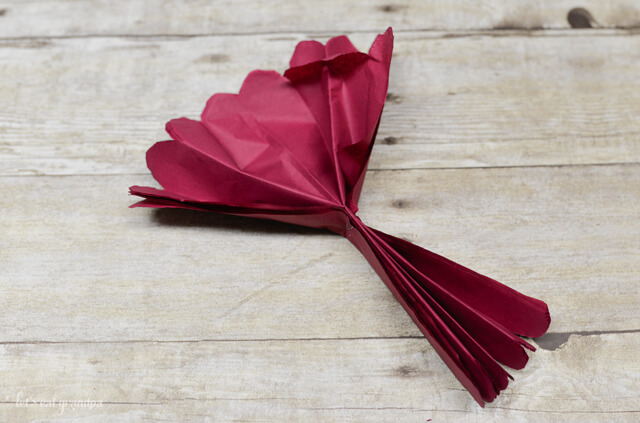 Keep fluffing the layers until you have half the flower.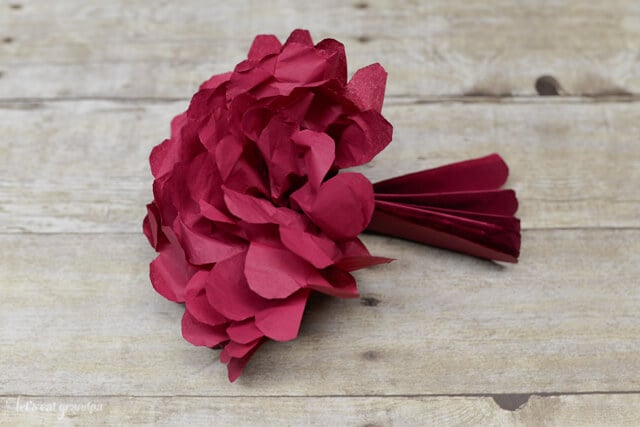 And then fluff the other side! Voila! You've made a paper flower!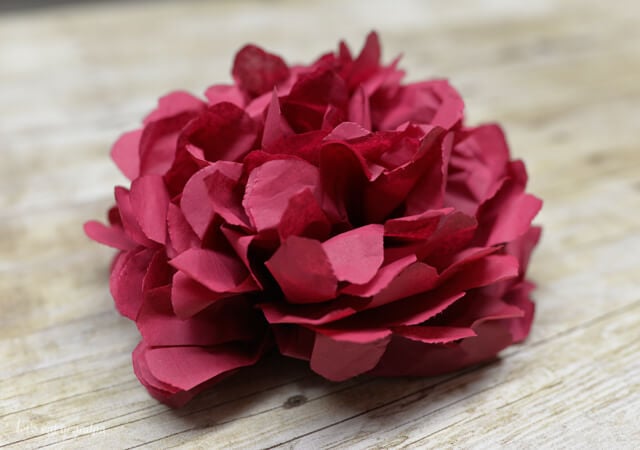 How to Make a Tissue Paper Flower Four Ways:
I ended up cutting four different styles of flowers — here's how I accomplished each look: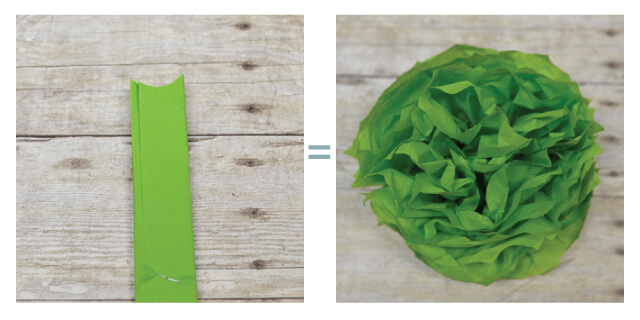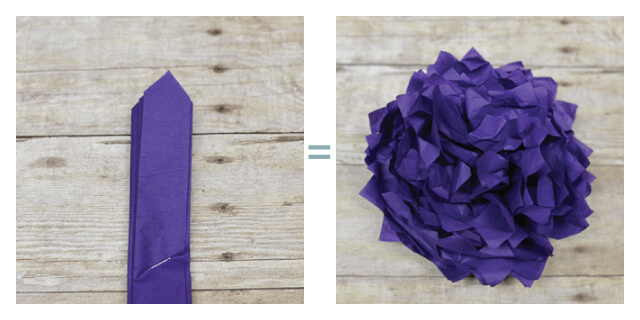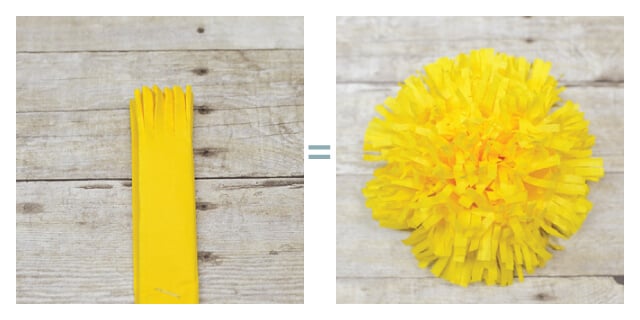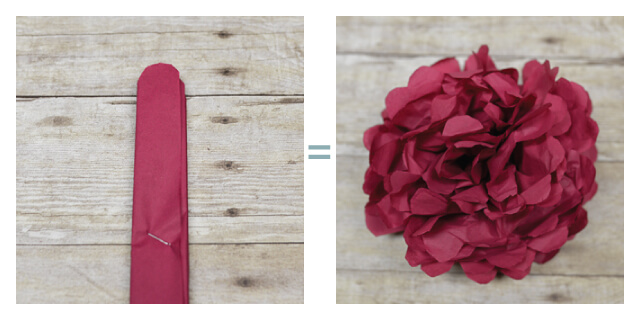 Pretty fabulous and not so difficult! Perfect for the bride (or bridal or baby shower planner!) who wants to save a bit of money but still make an impact. Ever since the wedding, this paper flower DIY has been my go-to for almost any party I'm throwing.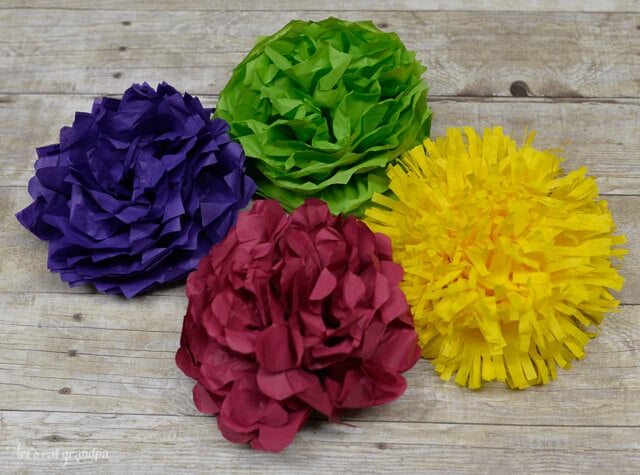 With a little more time and effort, you could also make tri-color tissue paper flowers: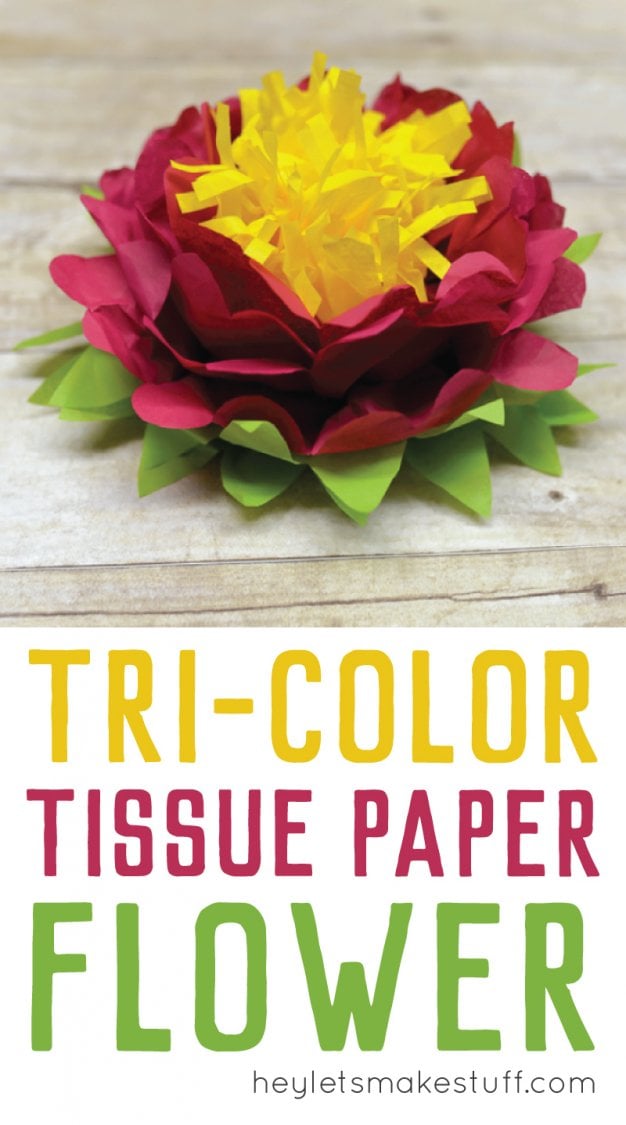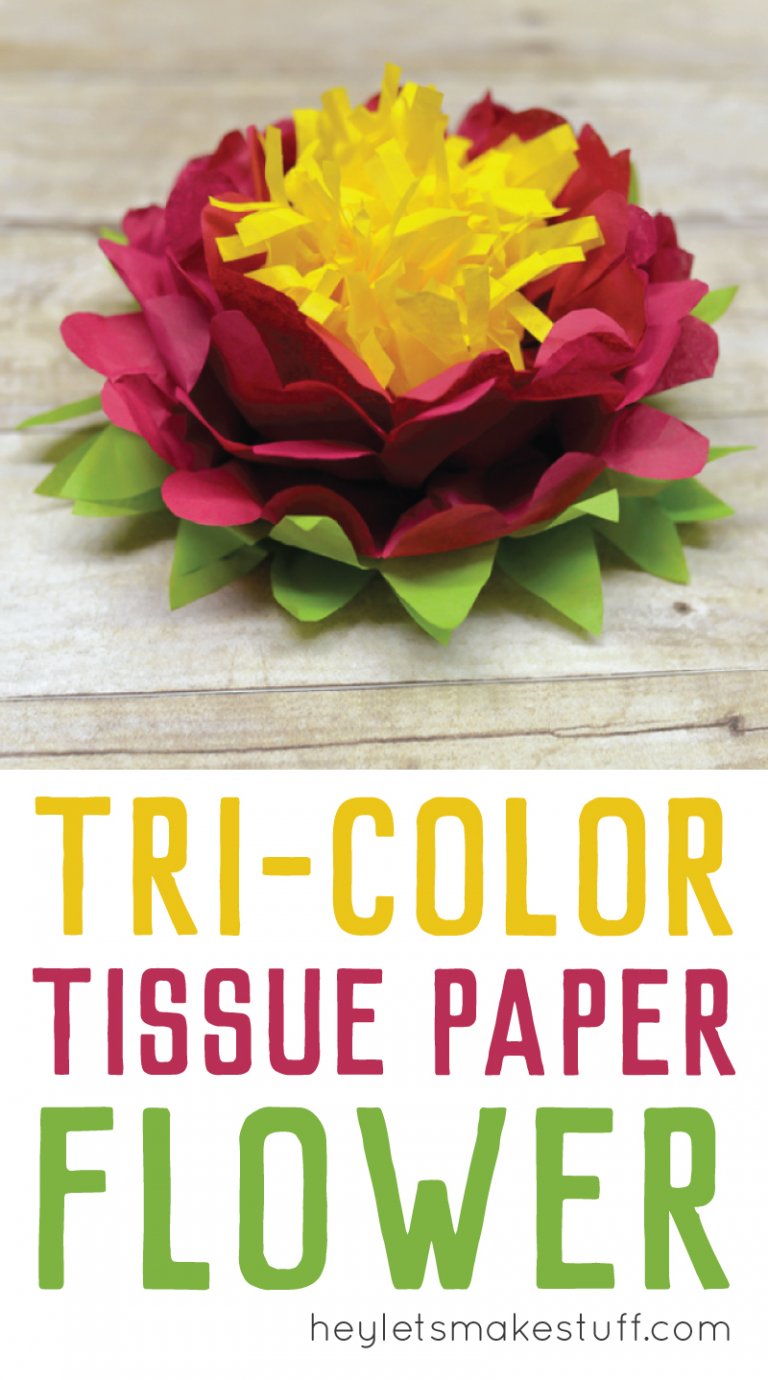 Heck, you can even turn a paper flower into a tissue paper jellyfish: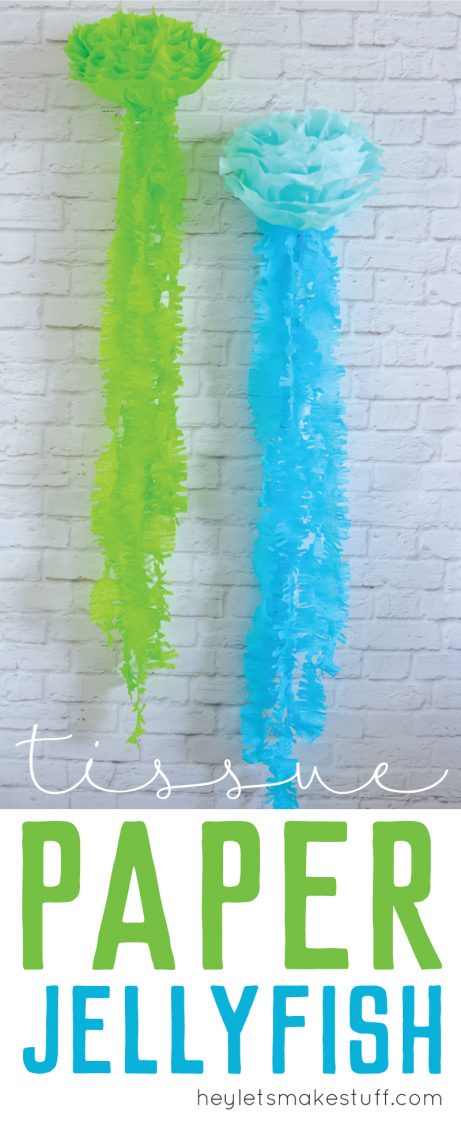 And if you need resources for buying tissue paper in bulk to make this paper flowers DIY, I have you covered: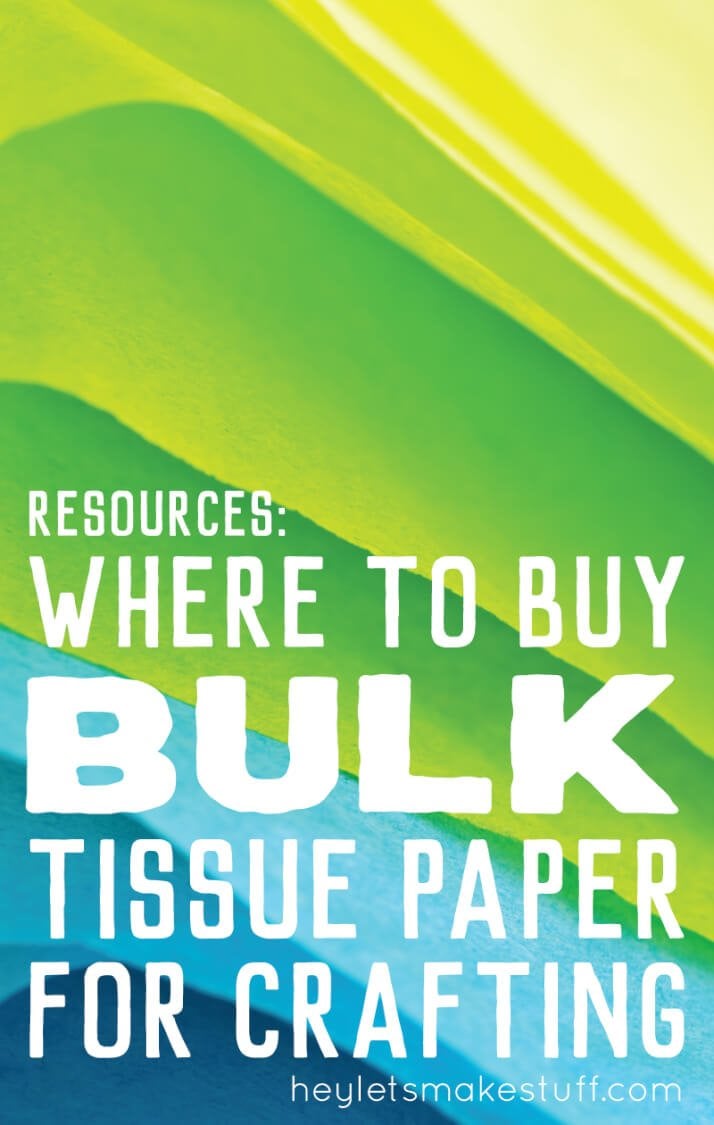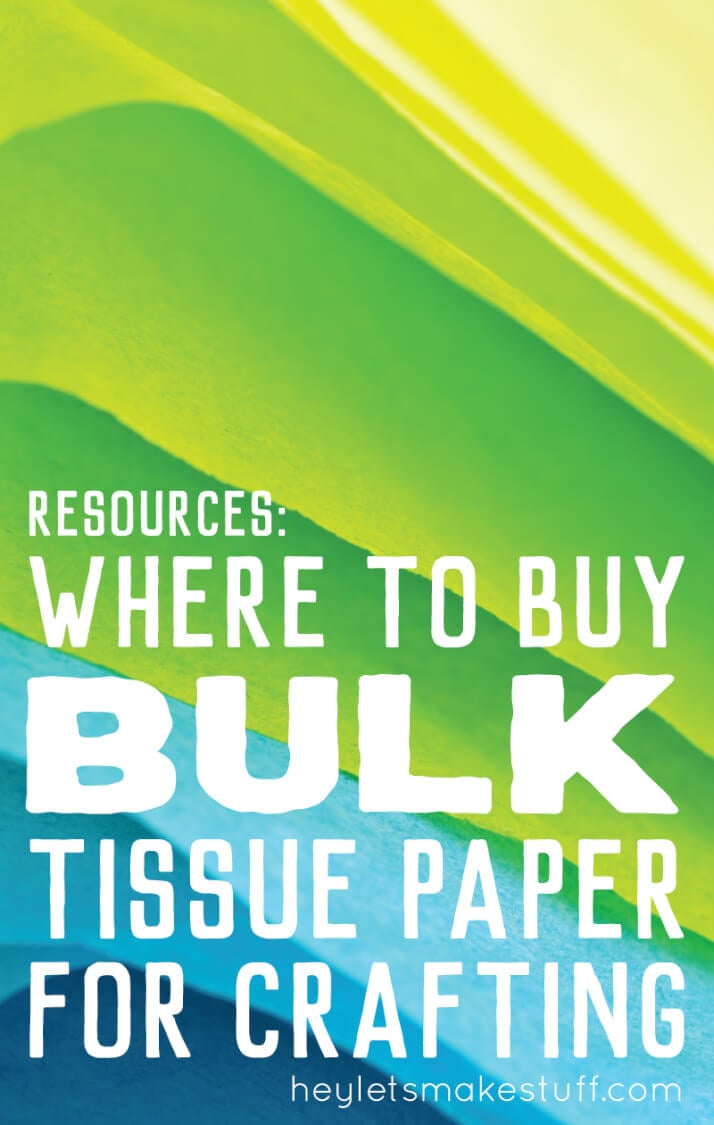 You can also check out these 20+ Stunning Paper Flower tutorials I've rounded up for you:


If you have less time than money, you can always buy your paper flowers as well. Here are some great options if you'd prefer to buy them:

Create more beautiful tissue paper crafts :