Last updated on June 15th, 2017 at 09:09 pm
Outdoor wedding games are a fun way to make sure your guests are totally entertained! Great for cocktail hours and receptions.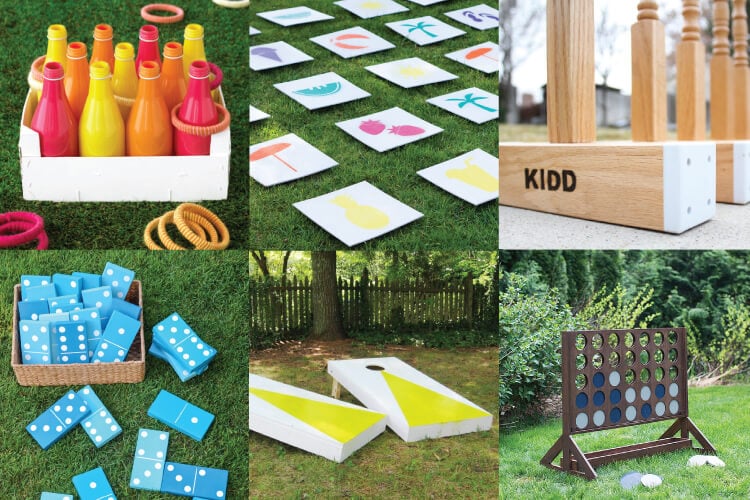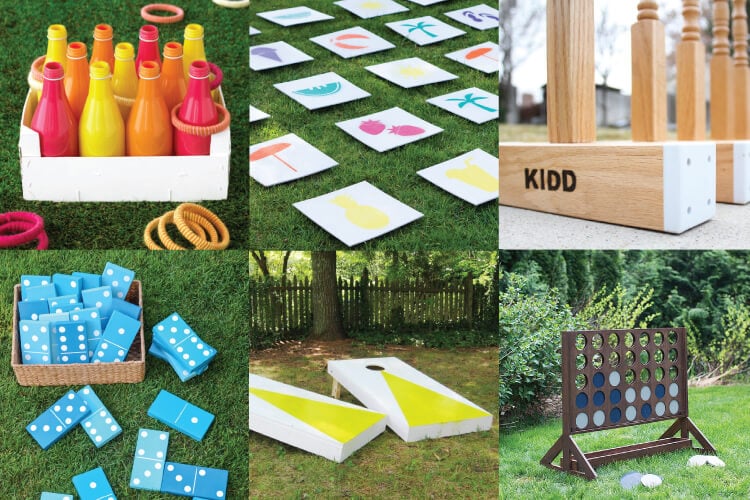 When we were planning our wedding, Ryan and I decided that we didn't want to dance. We have nothing against dancing, but it just isn't our favorite—and why should we do something that isn't our absolute favorite on our wedding day?
But you know what we do love? Games! So we decided to have lawn games for our friends (and us!) to enjoy during the cocktail hour and the reception after dinner. We had corn hole, ladder golf, croquet, and giant Jenga. It was all So. Much. Fun. And apparently intense, based on the photos.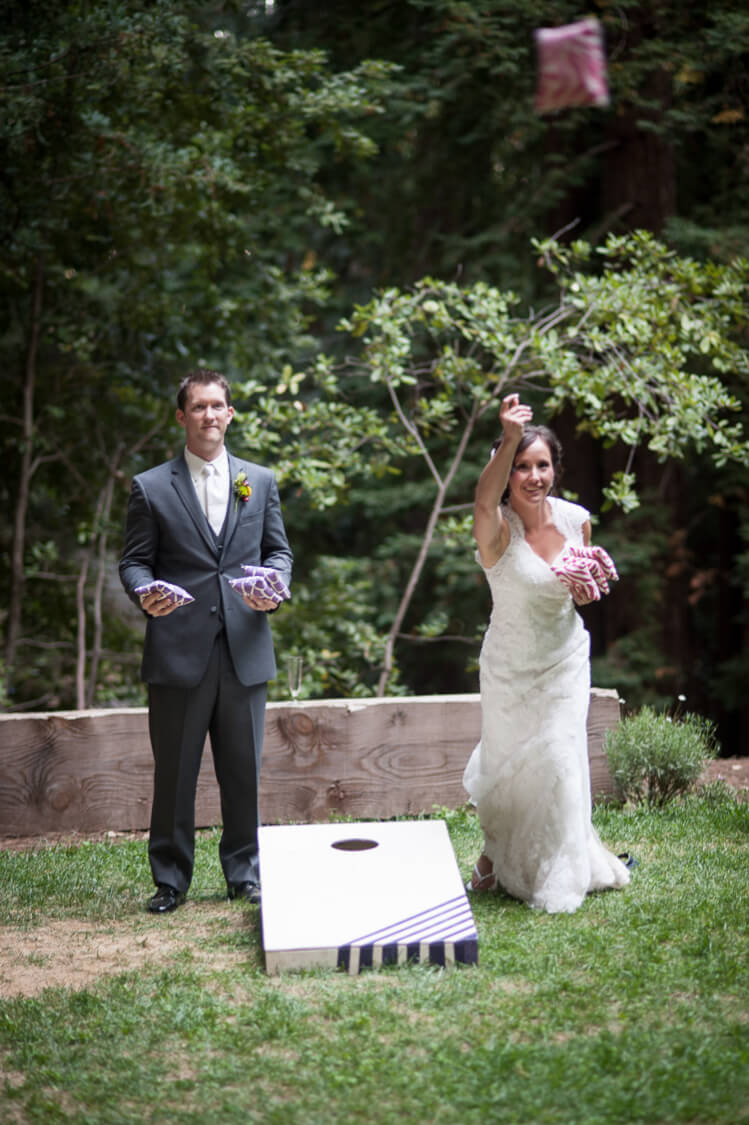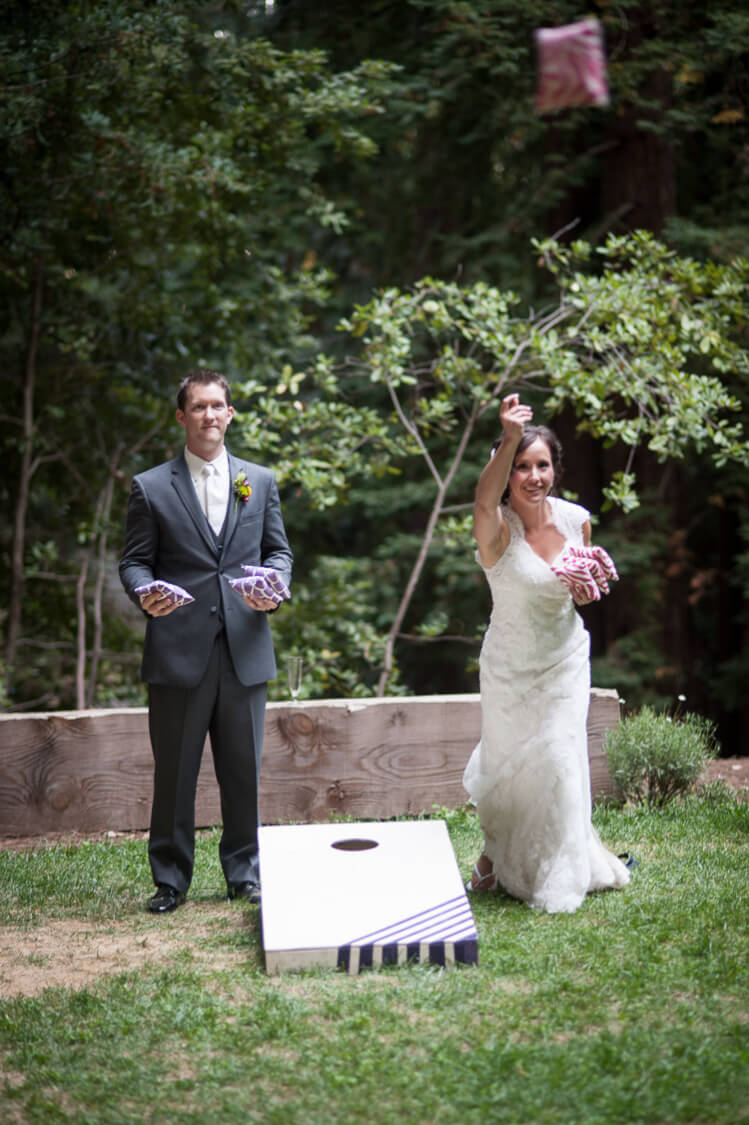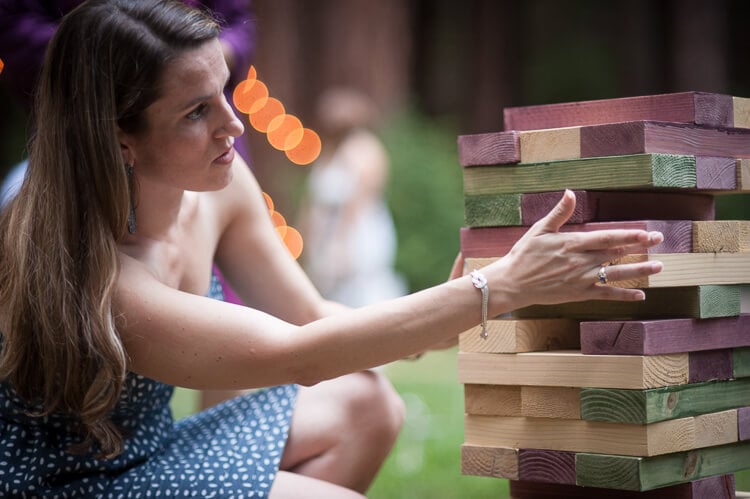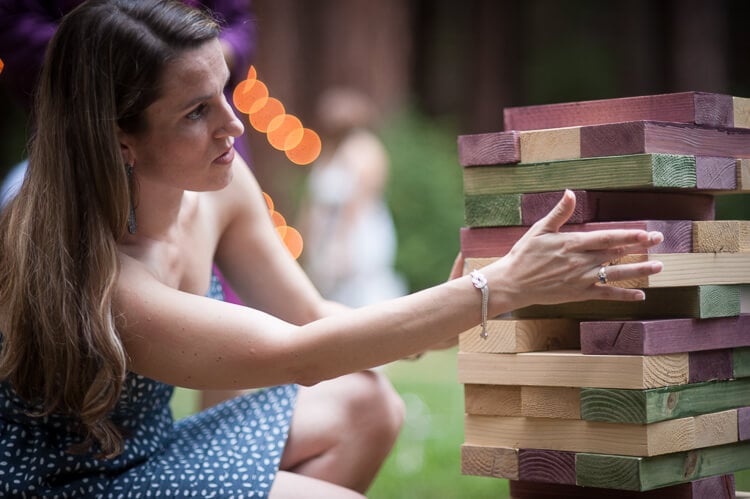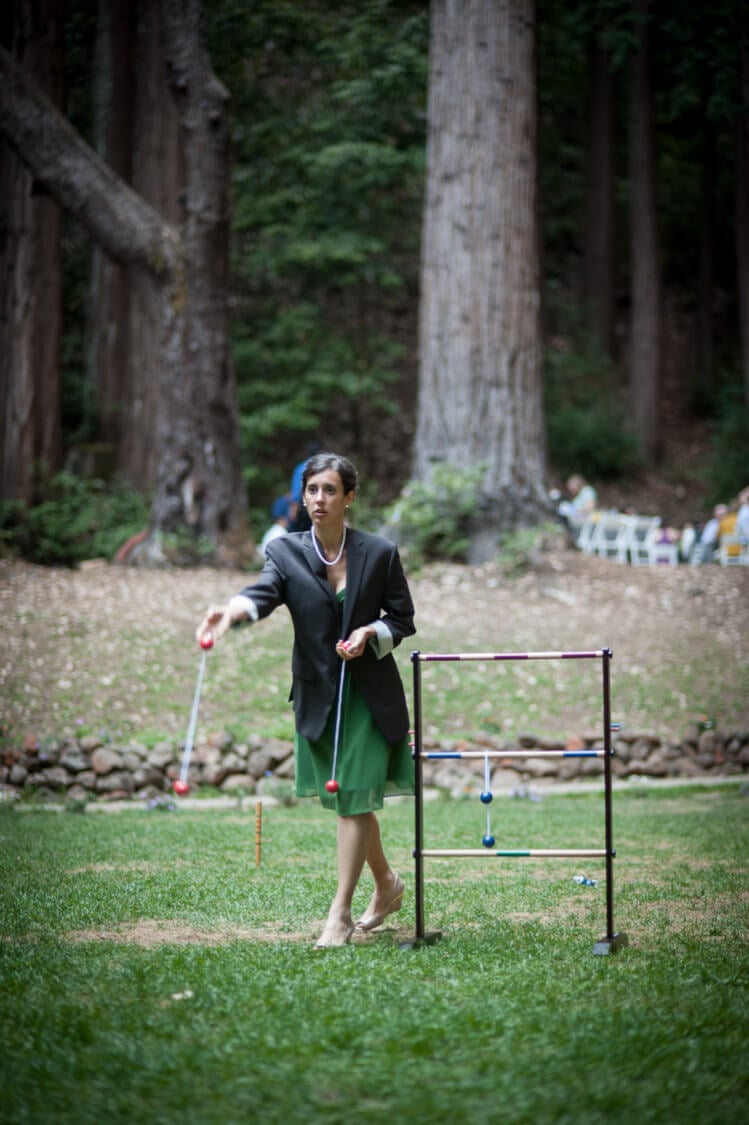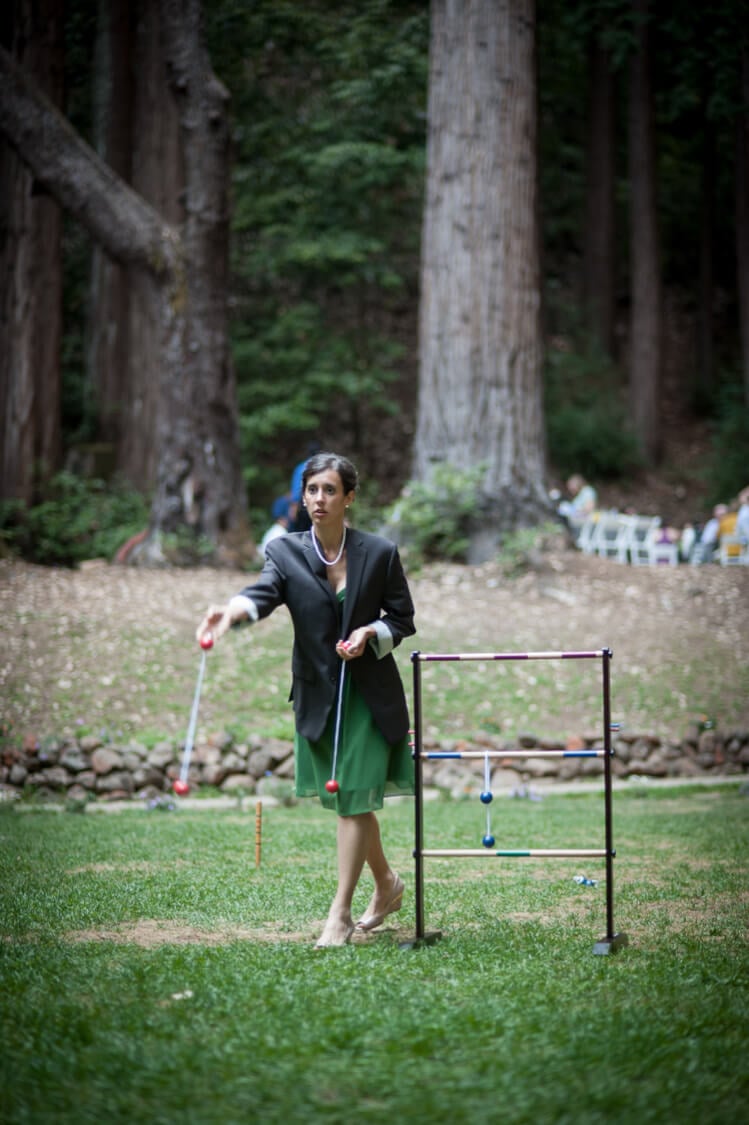 If you're looking to make some of your own games for your wedding or other outdoor event (how much fun would these be at a family BBQ?), here are a bunch of DIYs for you to check out!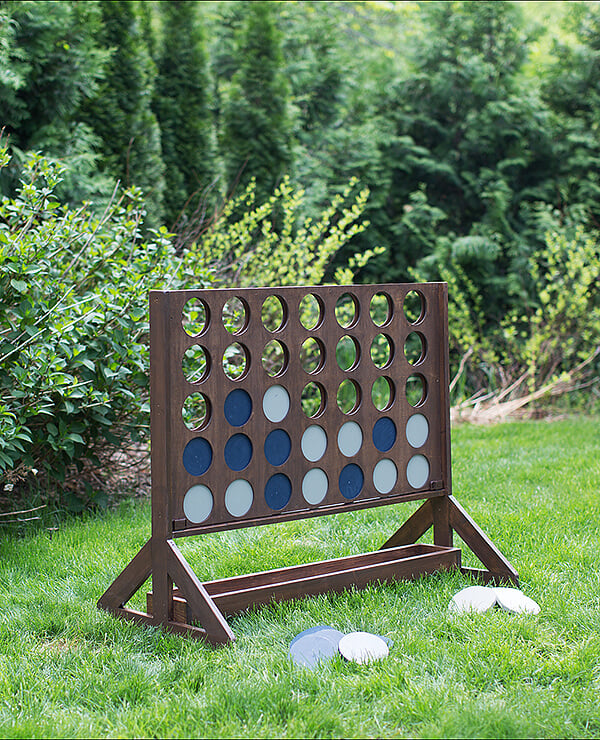 This Four-in-a-Row game, built by Build Basic, is a great one if you haven't a lick of athletic talent! And it's good for kids as well, if they know how to play the plastic version.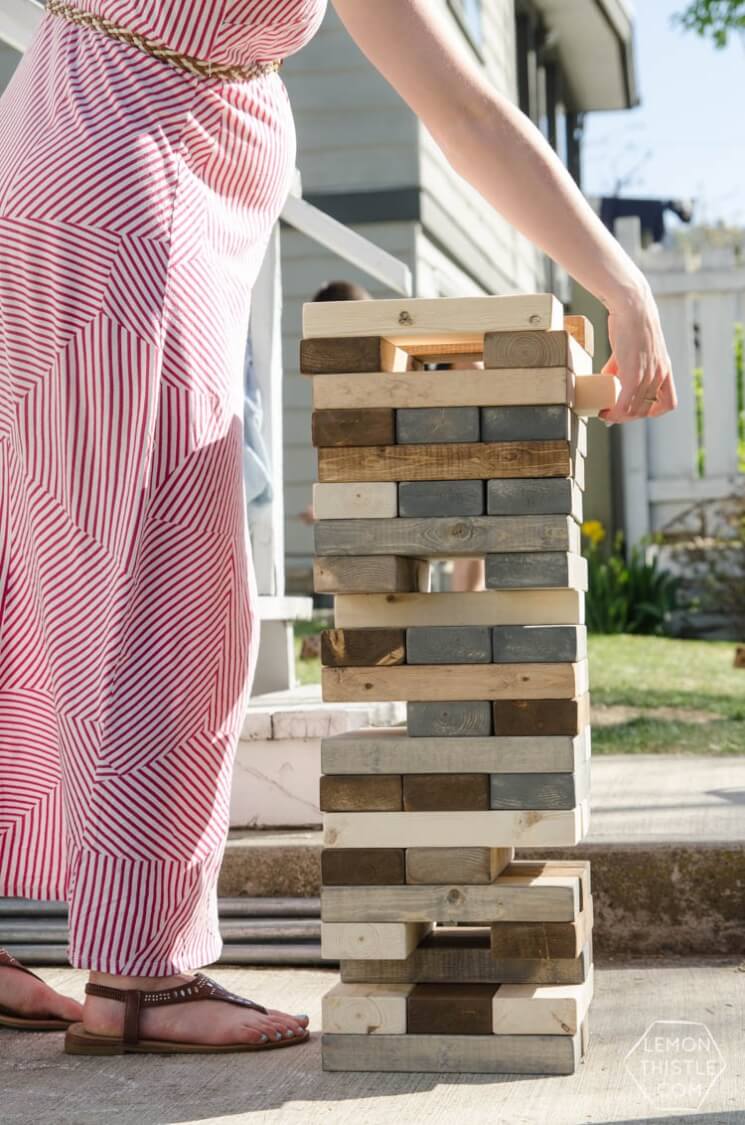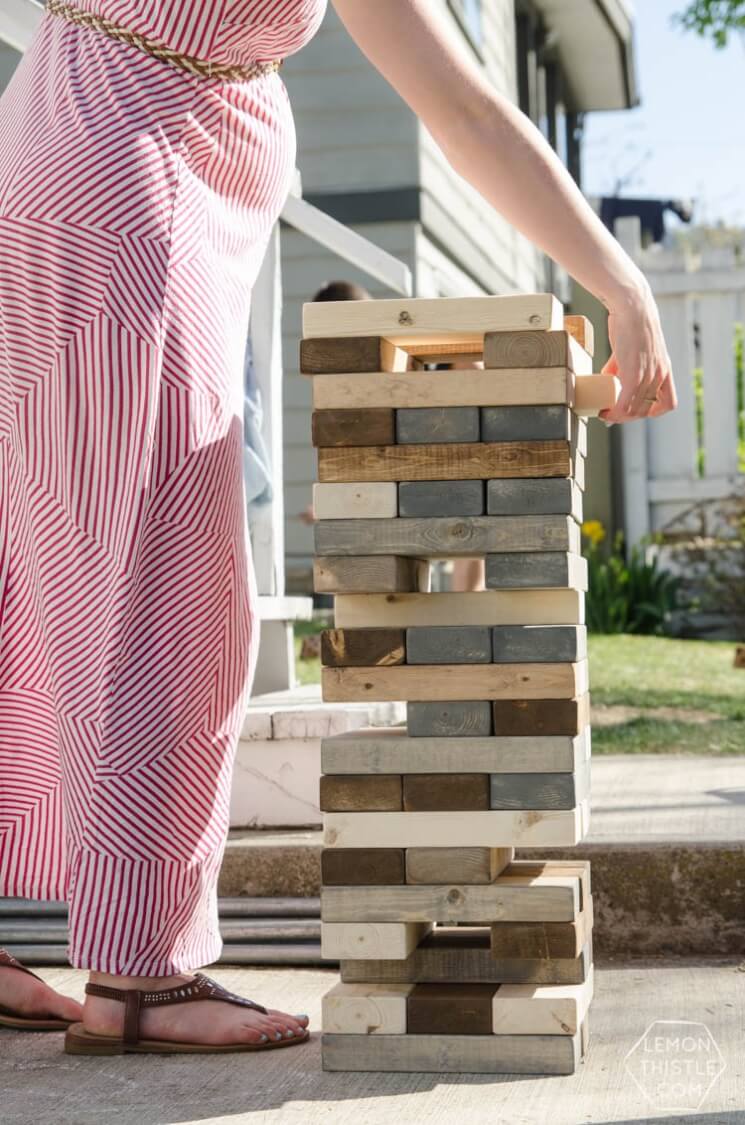 I never wrote a tutorial for our Giant Jenga game we built for our wedding, but Lemon Thistle has a great Giant Jenga tutorial on her blog.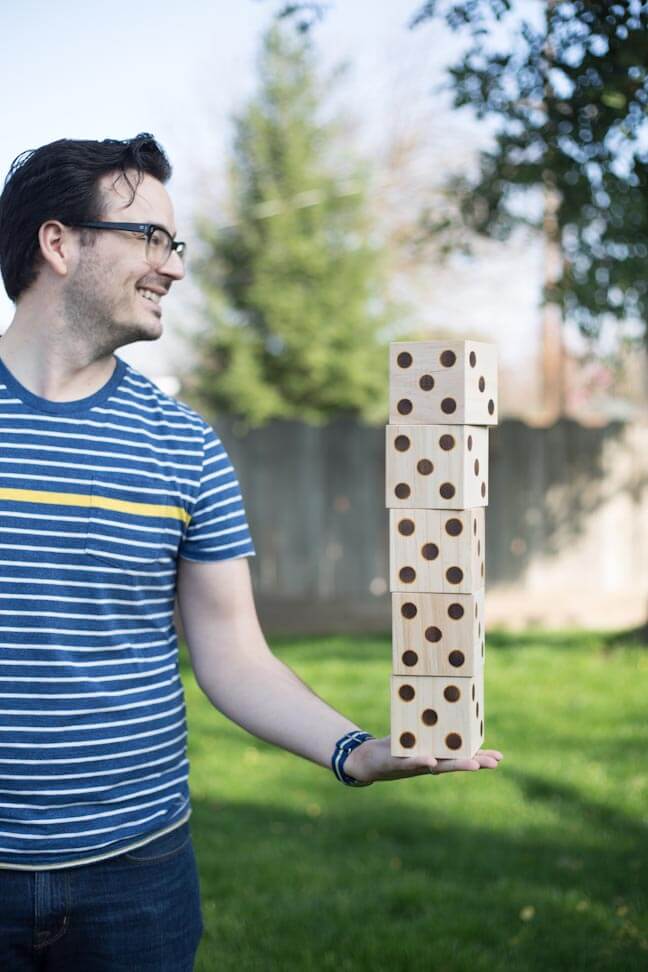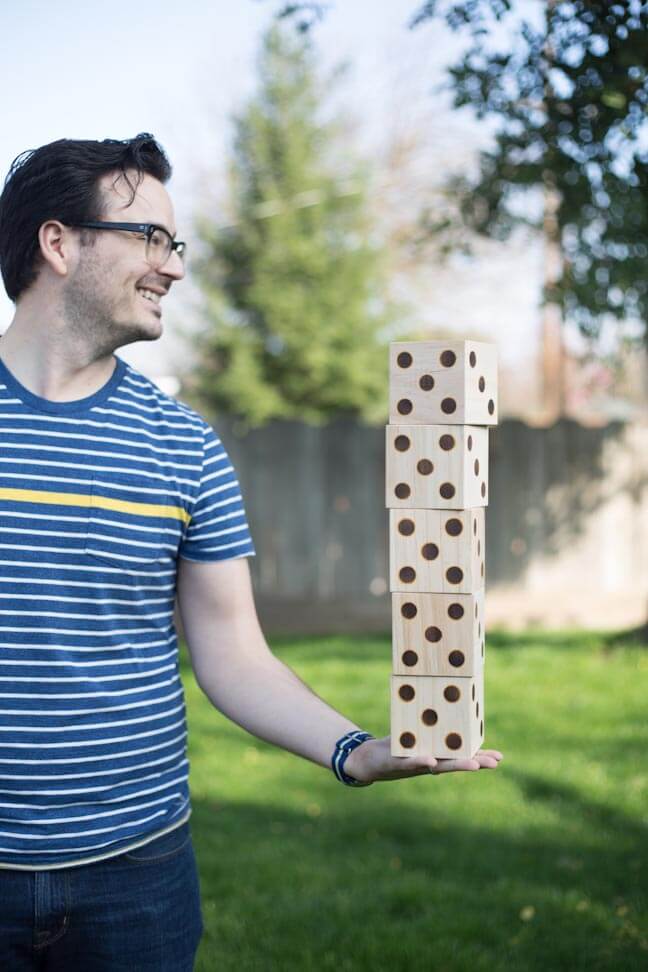 Using a simple wood burning tool, Momtastic makes a fun and easy giant Yard Yahtzee set! Also great for Farkle, if that's your jam.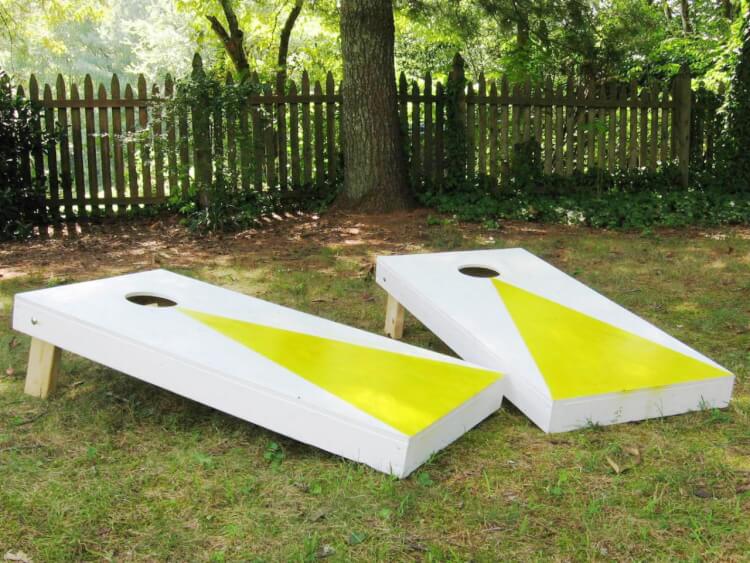 Build a regulation Corn Hole (or beanbag toss) game using these instructions from the DIY network, which is so much fun at weddings and other outdoor events.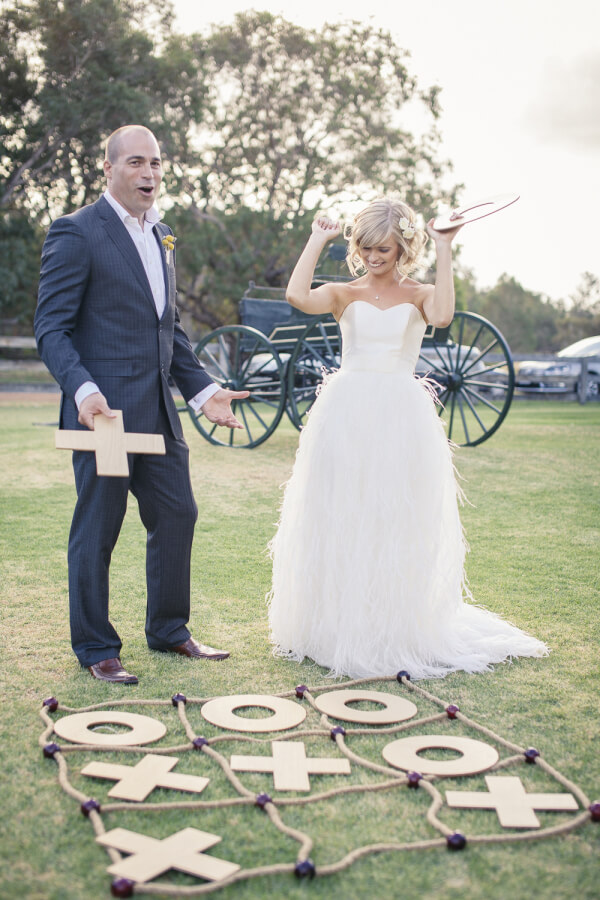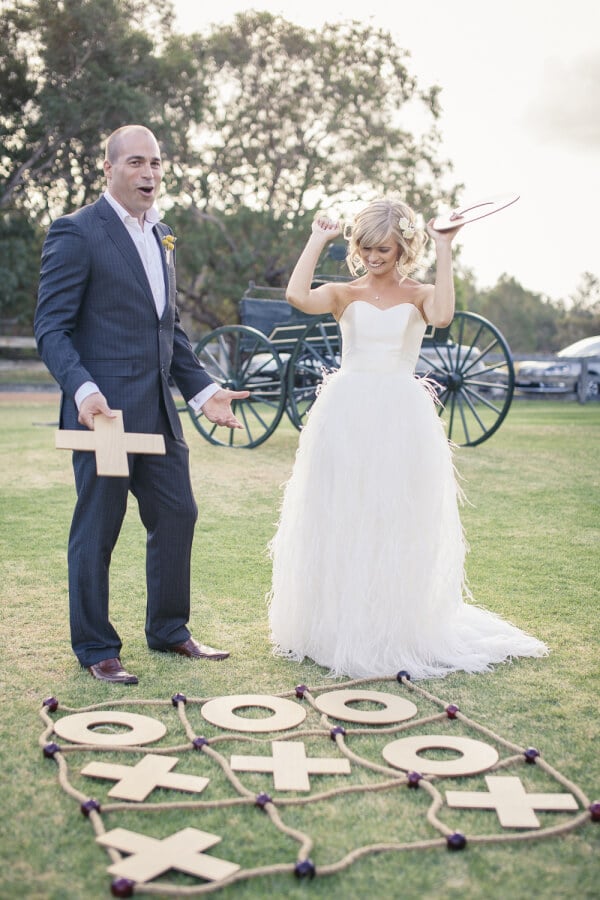 How awesome are the looks on the bride and groom's faces in this fun Tic Tac Toe photo at Style Me Pretty? No tutorial, but obviously an easy DIY.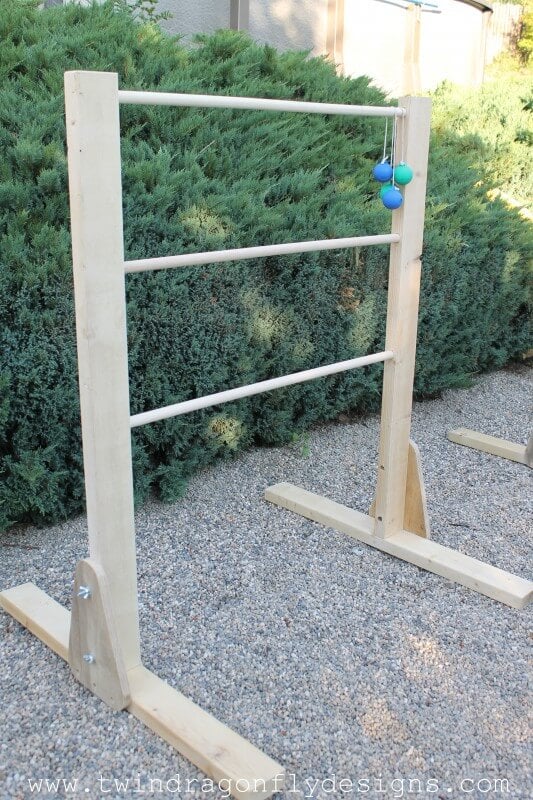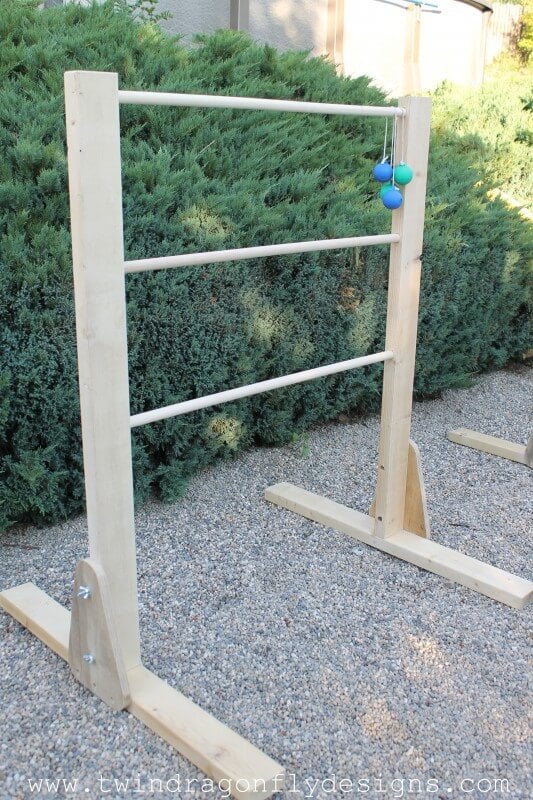 We had ladder golf at our wedding and it was a huge hit! Twin Dragonfly Designs has an easy tutorial for making a Ladder Golf set.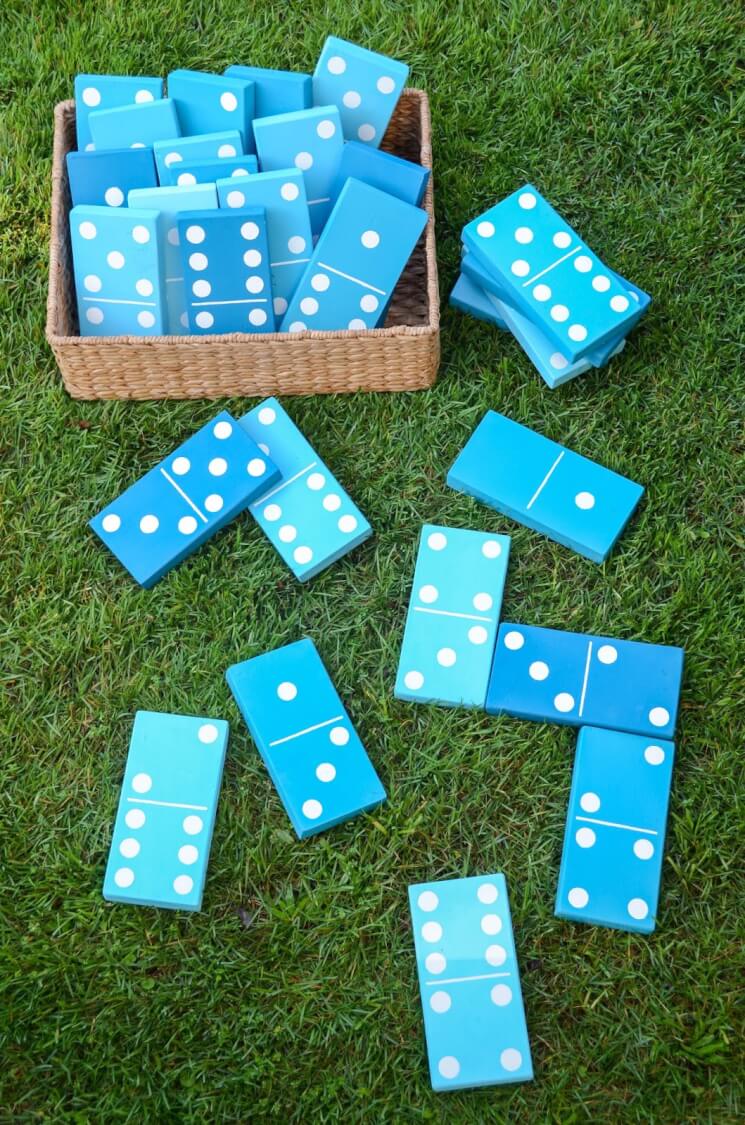 If you have the space, Lawn Dominoes are a great choice! And easy to make with this tutorial from Iron & Twine.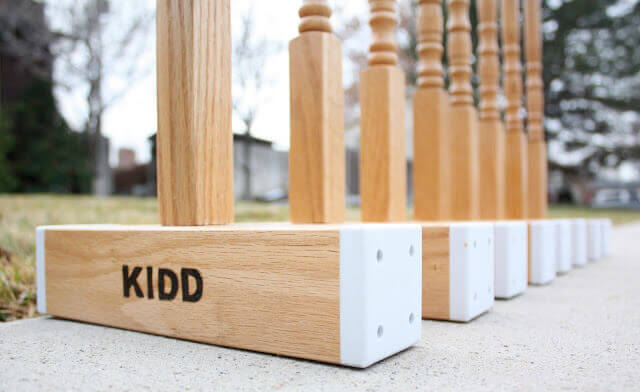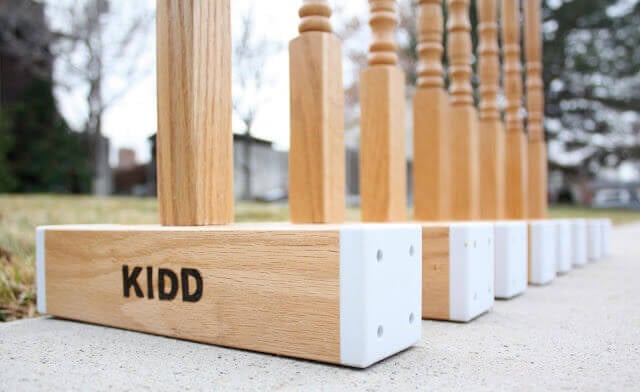 While it's fairly easy to buy a Croquet Set, how sweet would it be to build your own with your new last name on the handle, like this tutorial from At Second Street.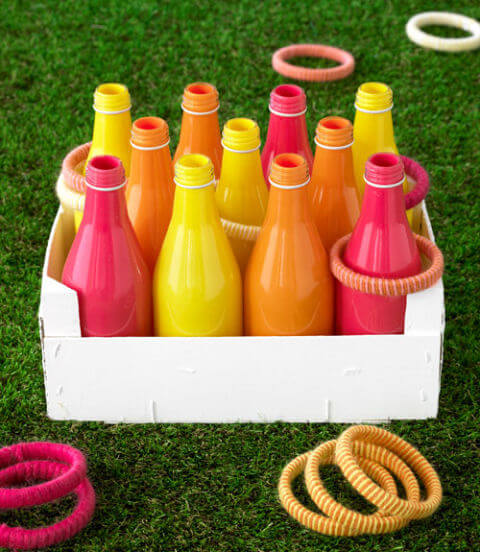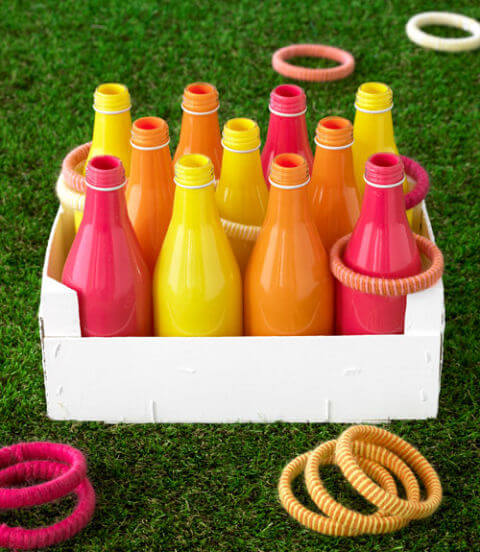 I love this version of the Ring Toss game from Woman's Day. Who knew that old bottles, paint, and embroidery hoops could be so elegant?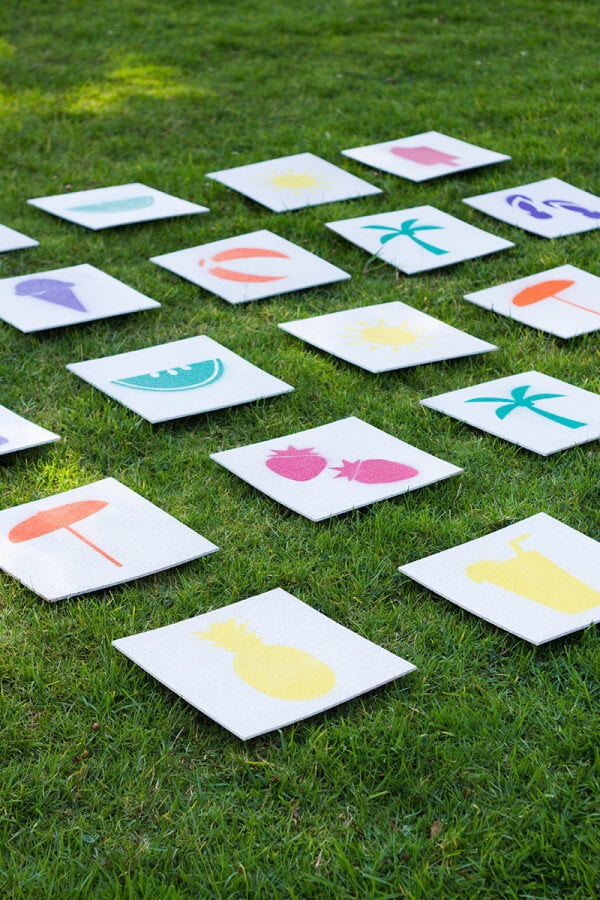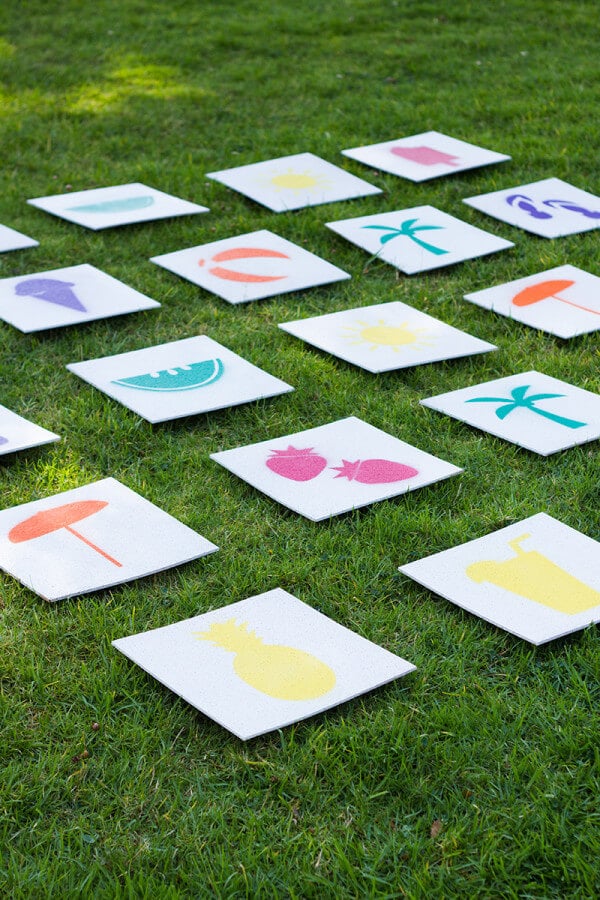 I love this Matching Game from DIY Studio, but it would be so fun for a wedding with photos of the bride and groom!
Buy Outdoor Wedding Games
And if you're not that crafty or handy, here are a few handmade options from Etsy:

[wpp range=daily header="TODAY'S TOP TEN POSTS" limit=ten order_by=views stats_comments=0 wpp_start=<ol> stats_views=1 wpp_end=</ol>]