Celebrate summer with these bright and happy paper tissue sunflowers! See how to make them and learn how to upload your own projects to the new JOANN app! #handmadewithjoann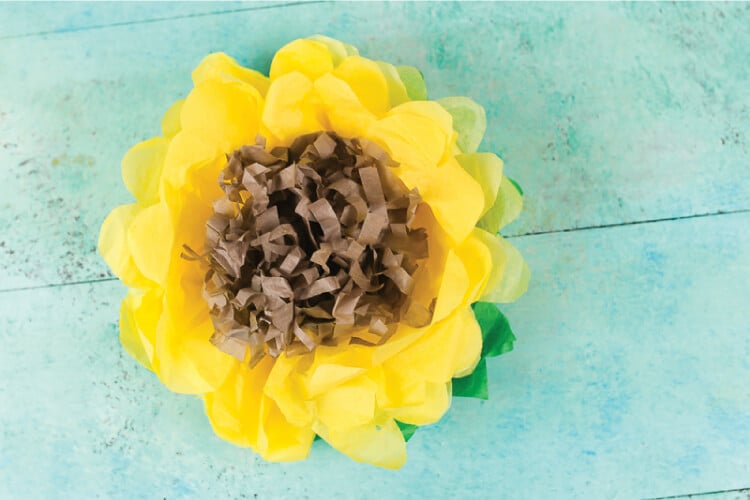 We're right at the peak of sunflower season here in northern California. I've decided to bring some of that sunshine indoors by making tissue paper sunflowers — the best part is, they'll last year-round!
Tissue paper flowers are my go-to decoration for parties, showers, and weddings, so I'm always looking for ways to create a new look out for one of my favorite crafts. Sunflowers are just the beginning — I also crafted a poppy and a peony which I'll be sharing soon! The best part about tissue paper flowers is that they are both inexpensive and easy to make.
Tissue Paper Sunflower Supplies:
Tissue Paper Sunflower Directions:
For the sunflower, you're going to need two sheets of four colors — brown, light yellow, dark yellow, and green. Start with one color of your tissue paper. Fold the two sheets of tissue paper in half.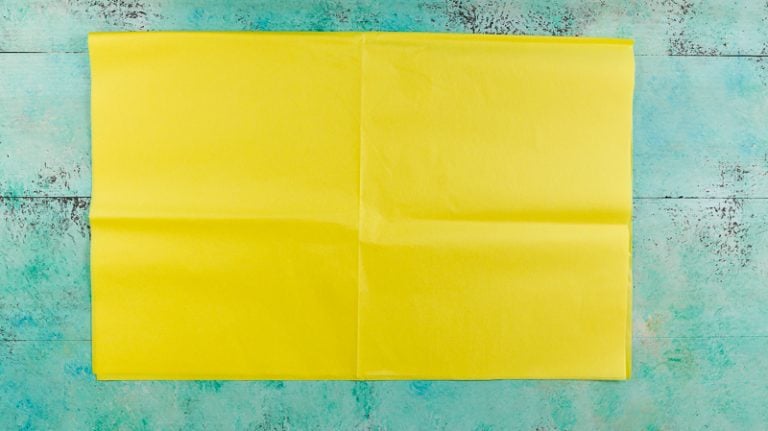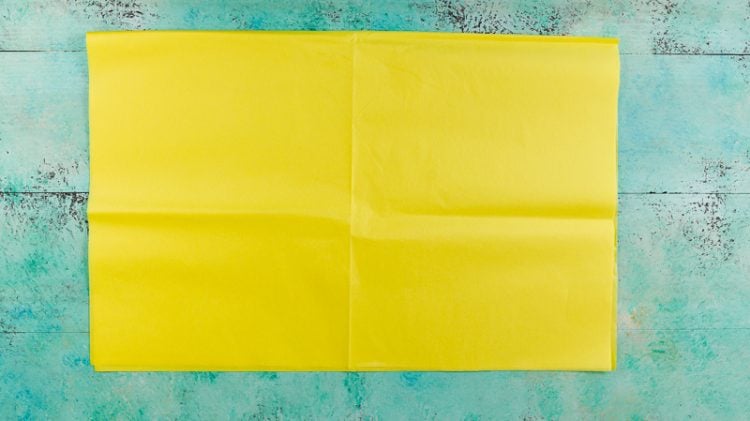 Fold in half again.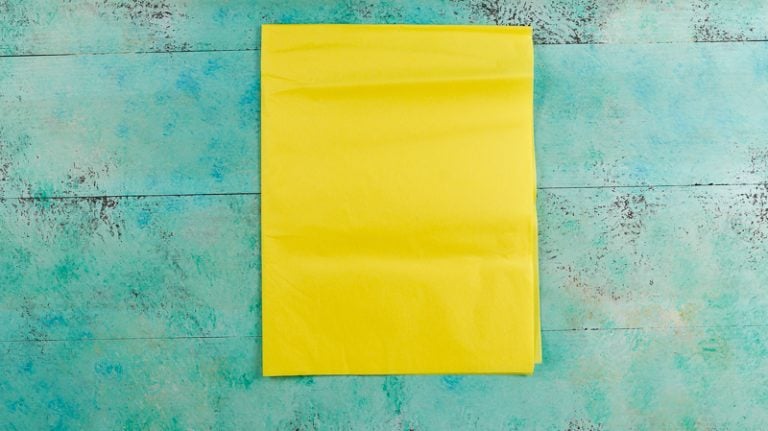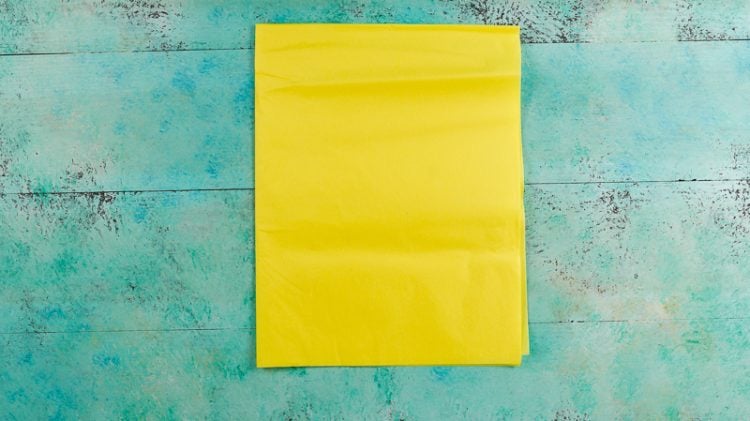 Find the corner with all of the separate pieces of paper (not one with a fold). Take this corner and fold it to the opposite edge to make a triangle.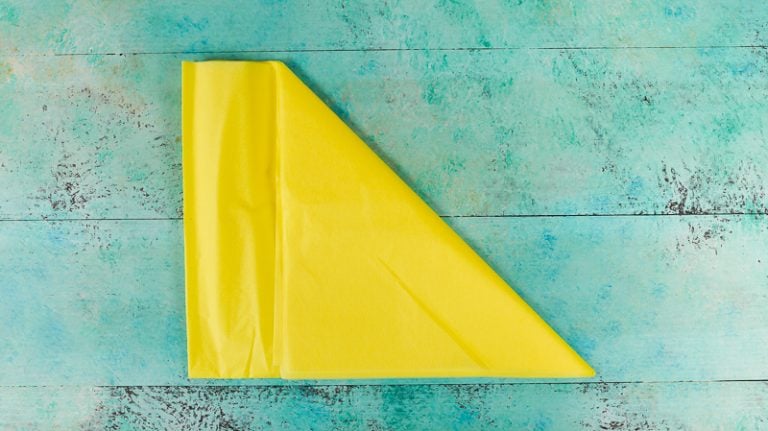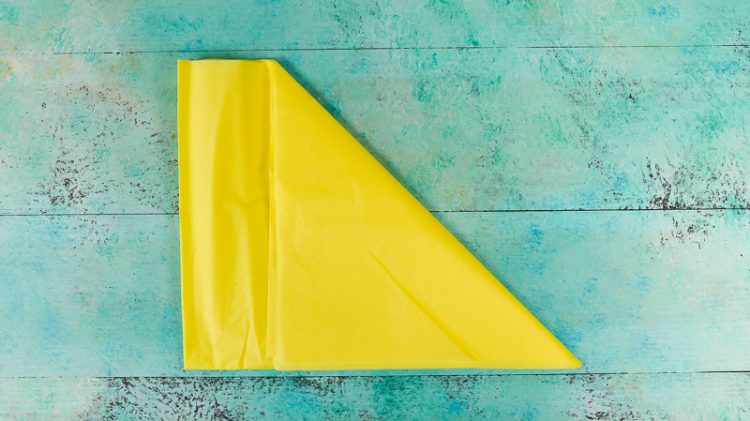 Trim off the extra rectangle of paper.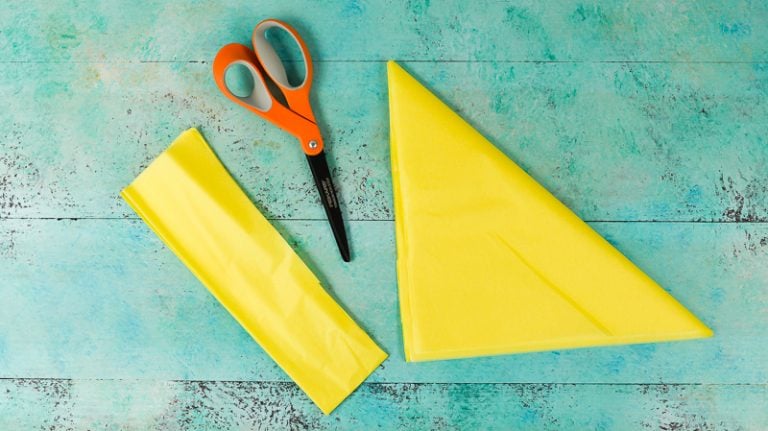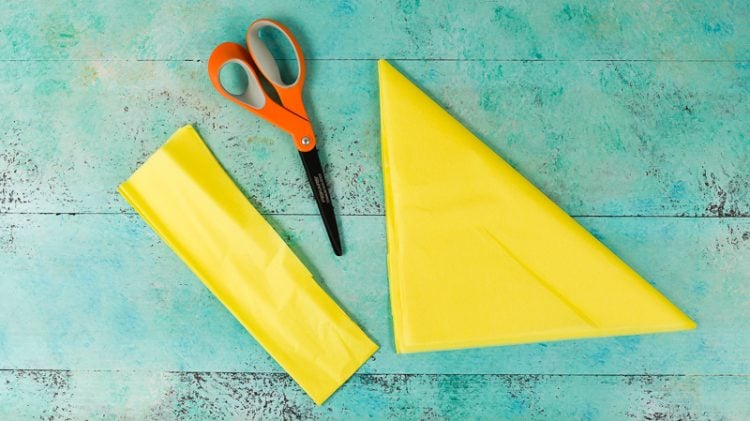 When you open up the triangle to make a square, you'll notice that some edges still have a fold. Trim off that edge by slipping your scissors into the fold and cut to separate all the pieces of paper. Basically, you want eight individual squares. (Yes, I have "paper" written on my scissors like any person who has a separate pair of fabric scissors!)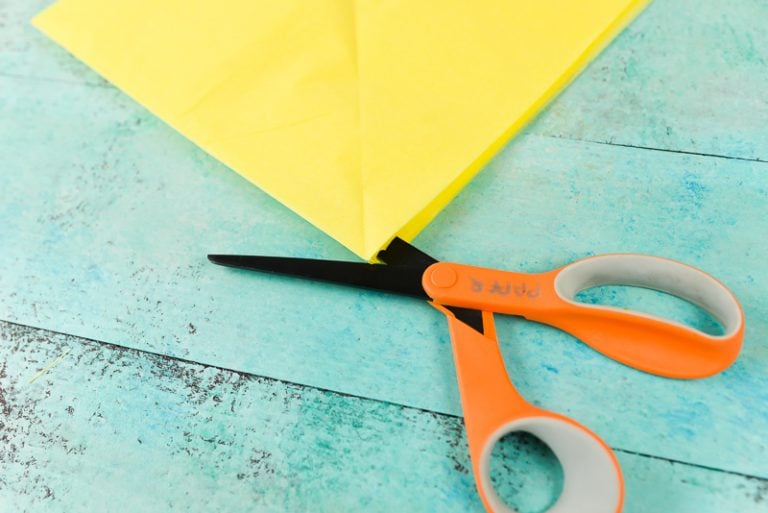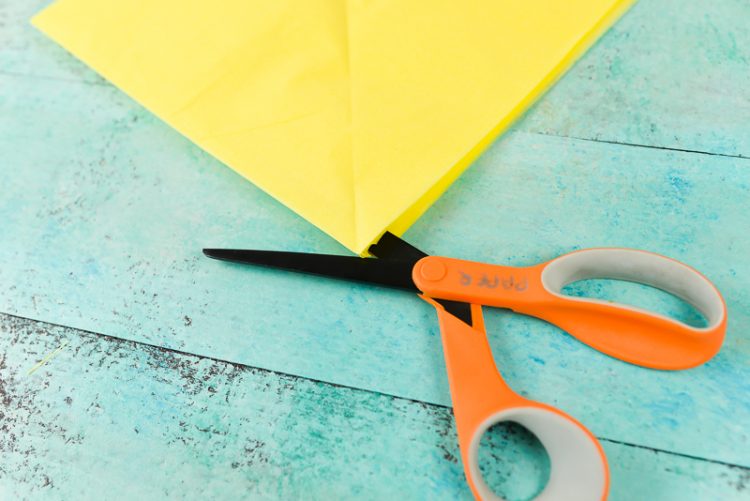 Fold the paper, accordion style. I usually ended up with six or seven folds.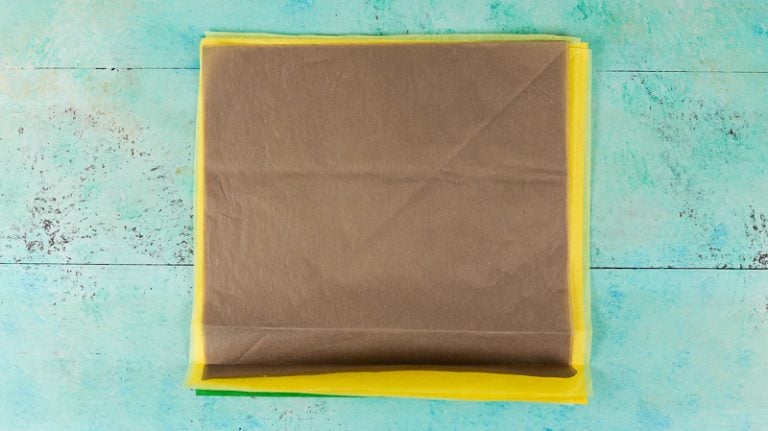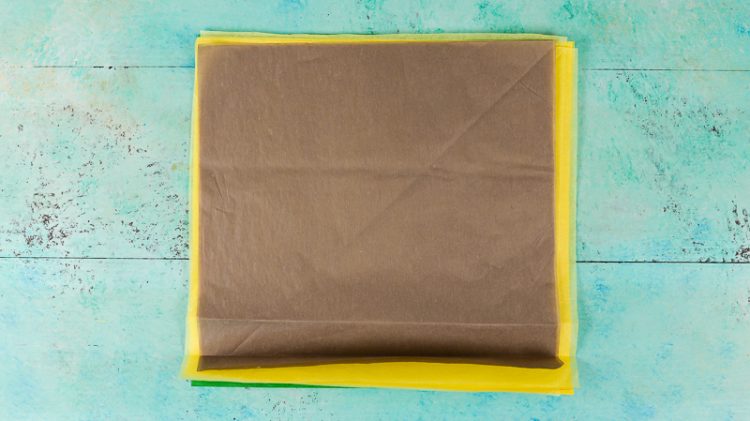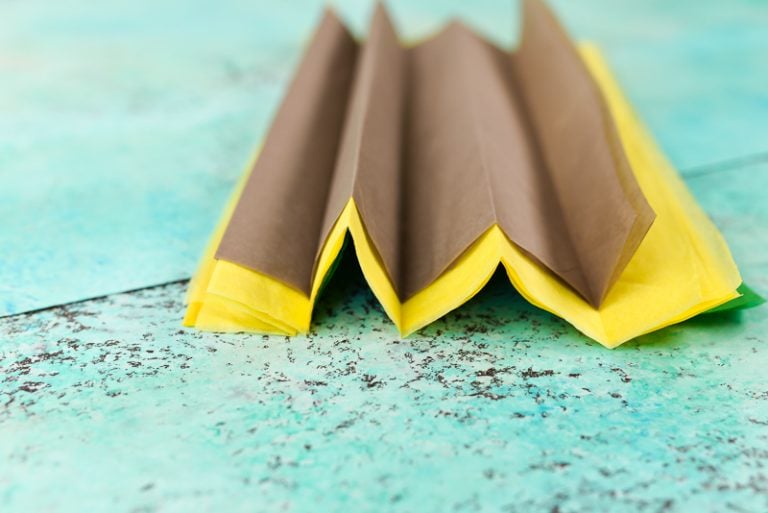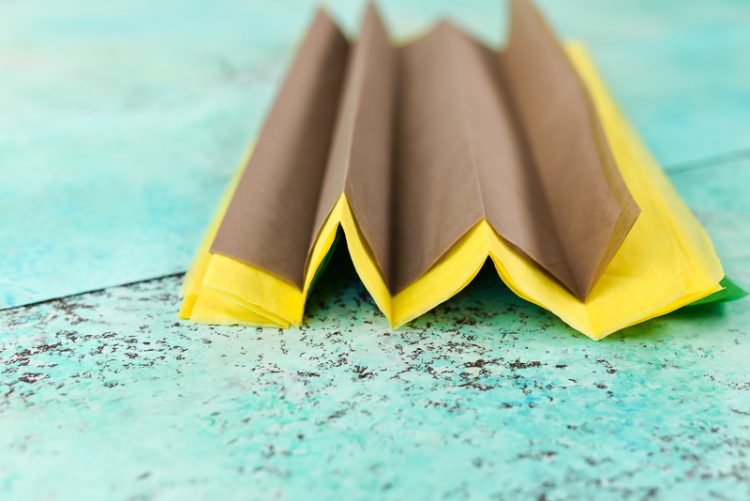 Separate each of your layers — two pieces of brown for the center, four pieces of yellow for the petals, and two pieces of green for the leaves. Trim each set like this:
Brown: fringe
Green: triangle
Yellow: round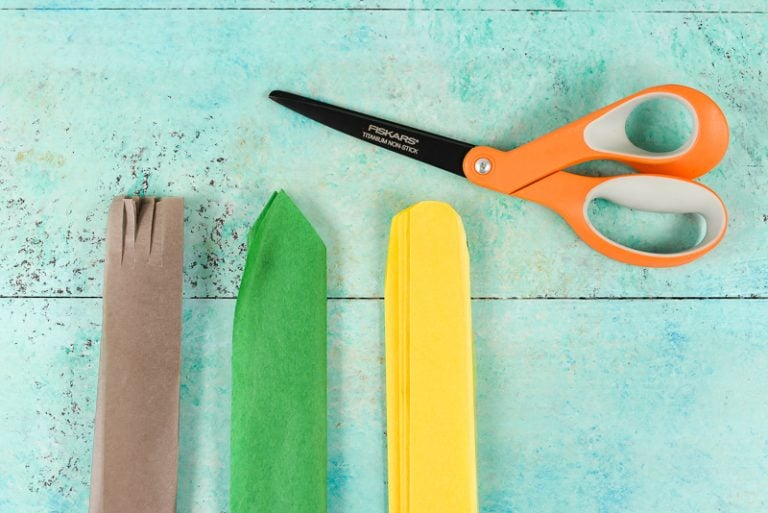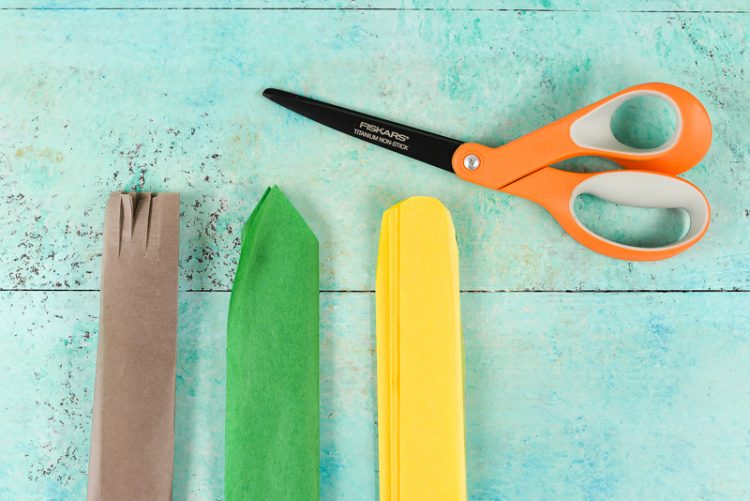 Then nest all of your layers back together in the same order.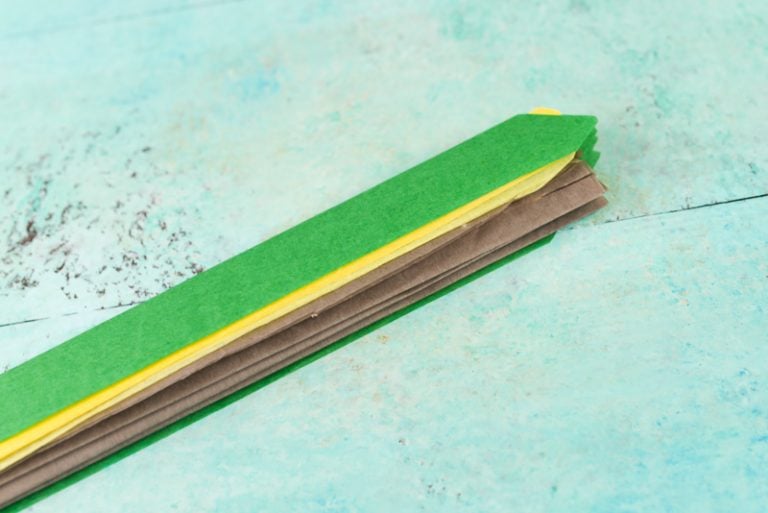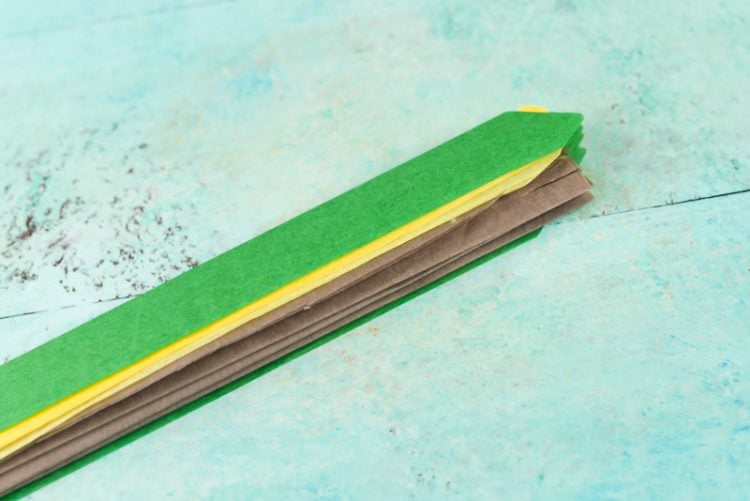 Staple the accordion in the center.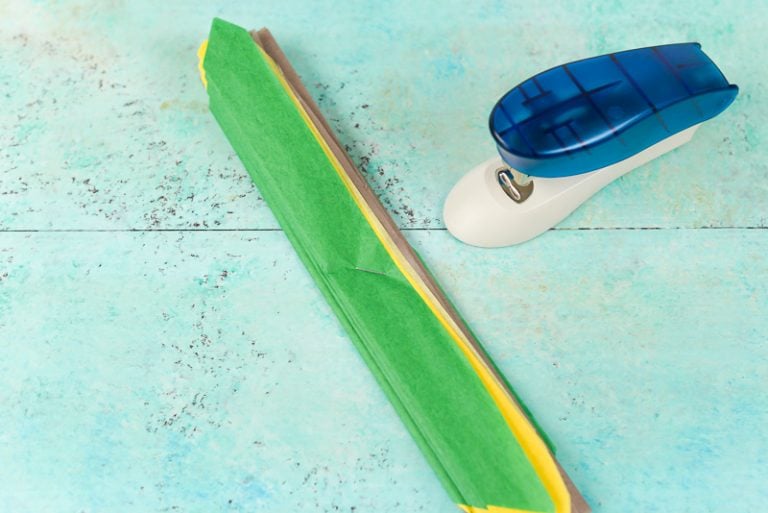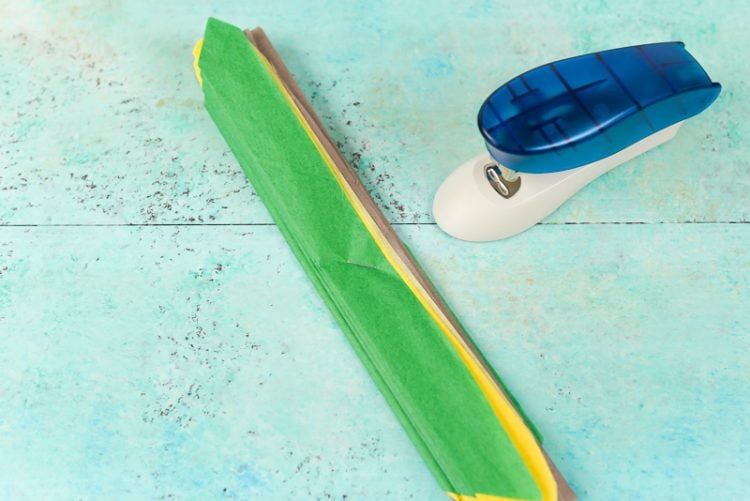 Carefully start to separate the layers of the sunflower. Pull from the inside of each layer, as opposed to out on each edge. This will help keep the flowers from tearing.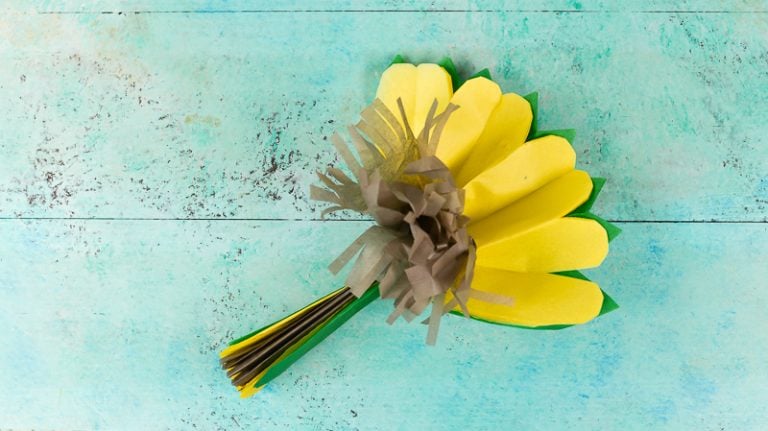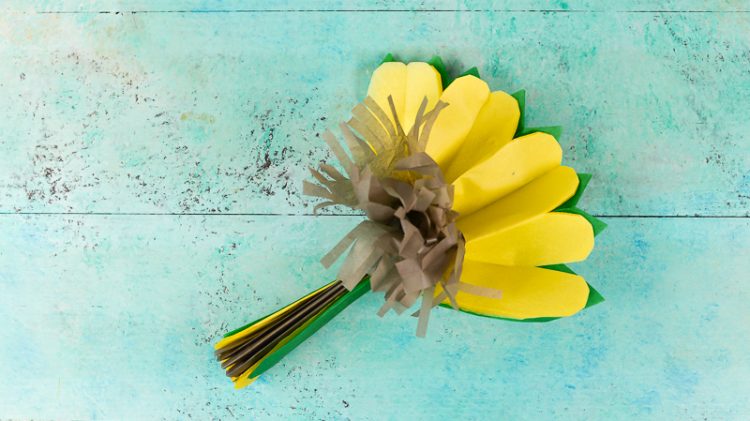 Keep fluffing the layers until you have half the flower, then fluff the other side. Once you have it all fluffed, crinkle the brown center a bit and use your scissors to clean up any long pieces or weirdly shaped petals.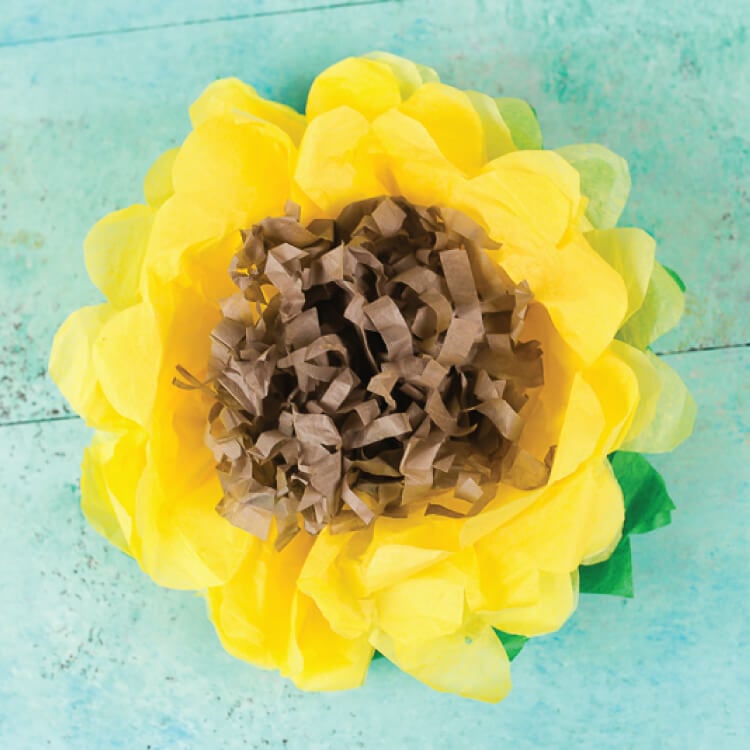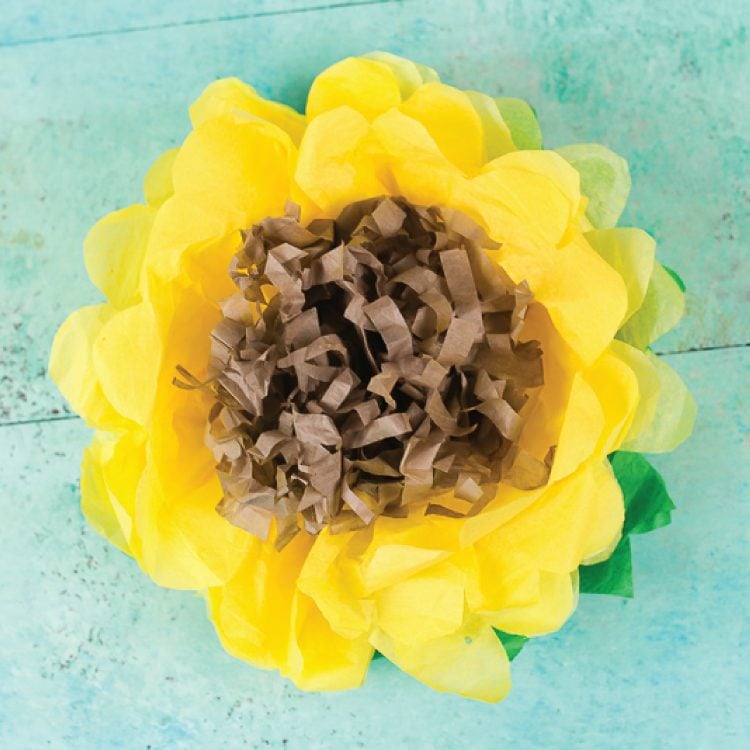 So cute, right? This is definitely a project I wanted to share on JOANN's new app.
Uploading a Project to the JOANN App
Have you seen JOANN new app? I'm in JOANN all the time so I've had a chance to play around with it a bit. There's a cool new feature where you can actually save the coupons you want to use — super helpful for people like me who like to plan out how to use all my coupons the best!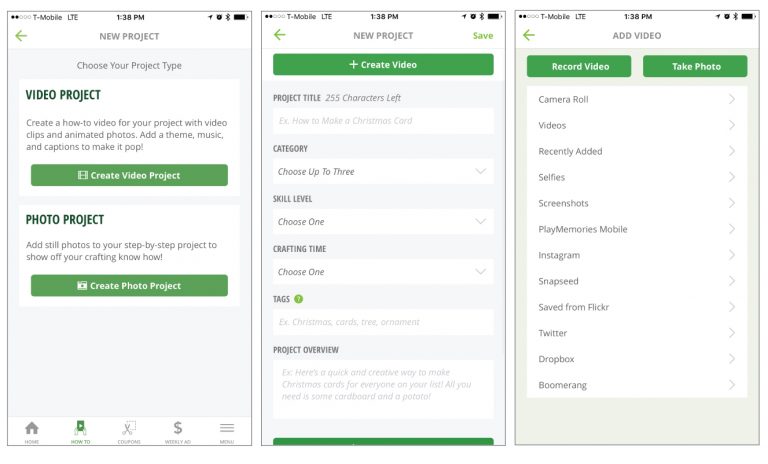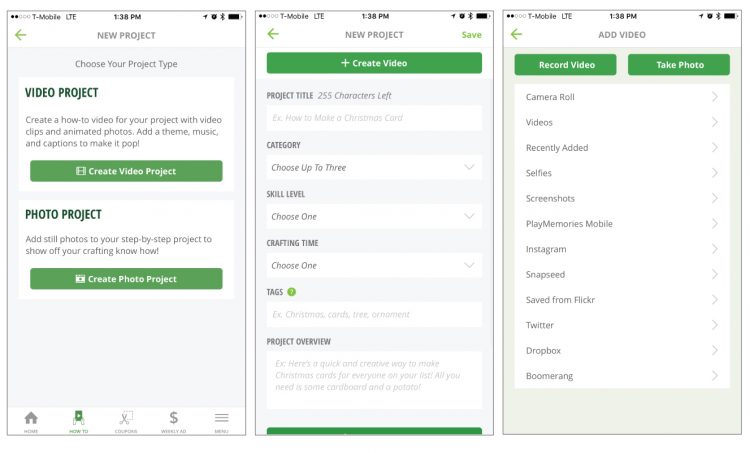 You can also upload your own projects! To upload your own project, download the app (Android | iOS), open it, and click on "how to" in the bottom menu. Then click "create a new project" — you can create a video or a photograph tutorial. You'll give your project a title, a category, a skill level, a crafting theme, and then you can add any relevant tags and project overview. Then you can upload your video from your phone.

Once your video is uploaded, you can use the green handles at the bottom of the screen to trim your video to the length you desire (just in case you had some extra time at the beginning or end). Then hit Save and you can add music! There are quite a few choices for all kinds of projects. I chose "Playtime" and hit Done. You can also add a filter to your project if you'd like — particularly good if you are uploading straight from your phone without running it through any editing software.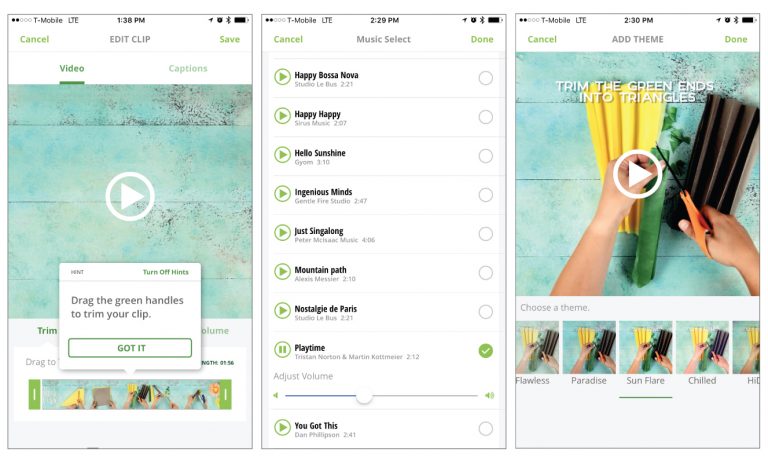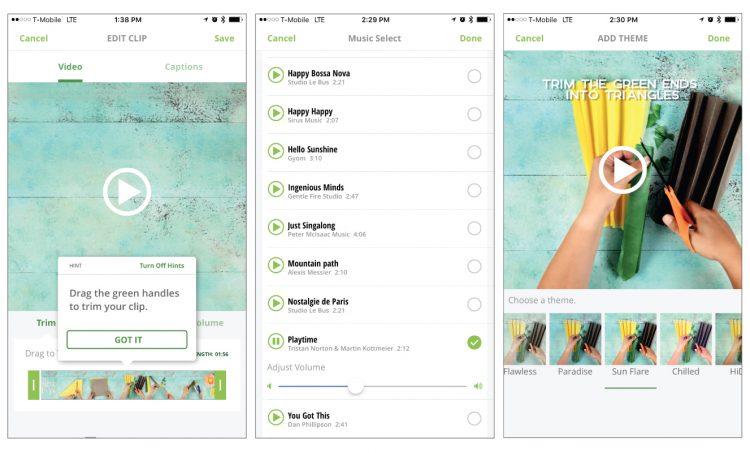 Next you'll be asked to upload a cover photo. I didn't love any of the options it randomly selected, so I uploaded my own photo fro my phone as the cover photo.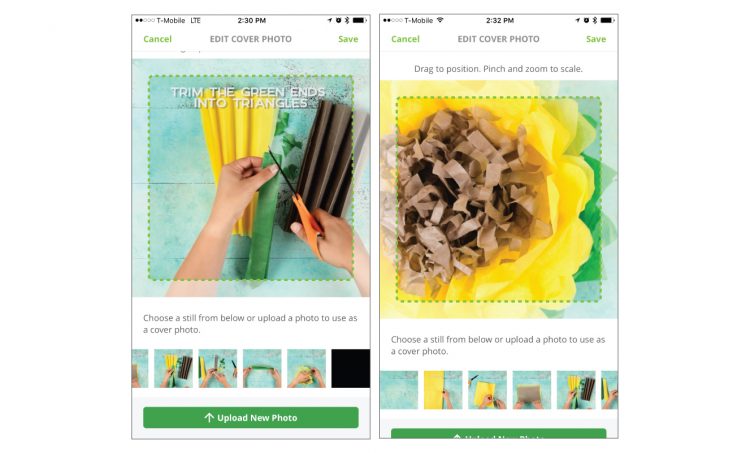 You're almost done! If you haven't already, you'll fill in the details about your project — how long it takes, project skill level, and all that. You can also add a supply list! Super helpful for your viewers.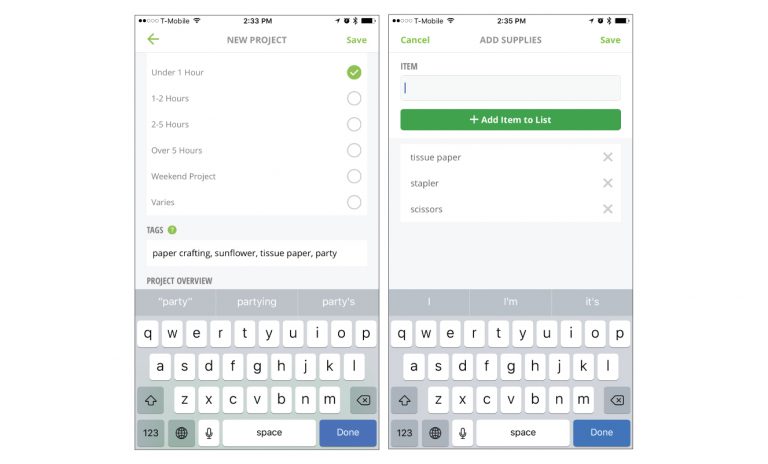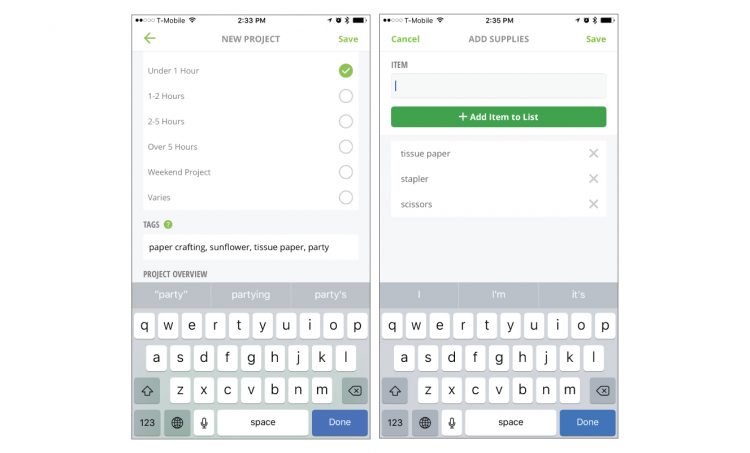 Once you're done, you can hit preview and publish and your video or photo tutorial will go live! So fun, right? This is such a great way to share your projects with even more people!