The Cricut Maker takes sewing to a new level by cutting fabric and marking patterns for you! Use the Cricut Fabric Pen to draw pattern instructions in minutes to create fabric crafts, clothing, and so much more.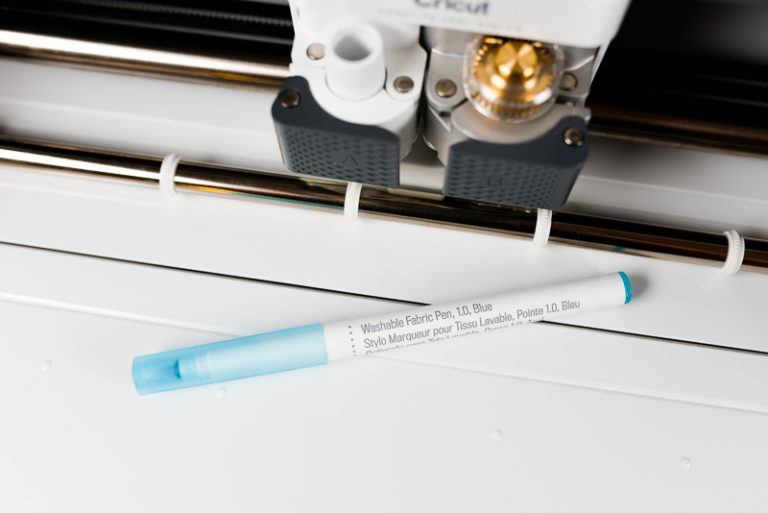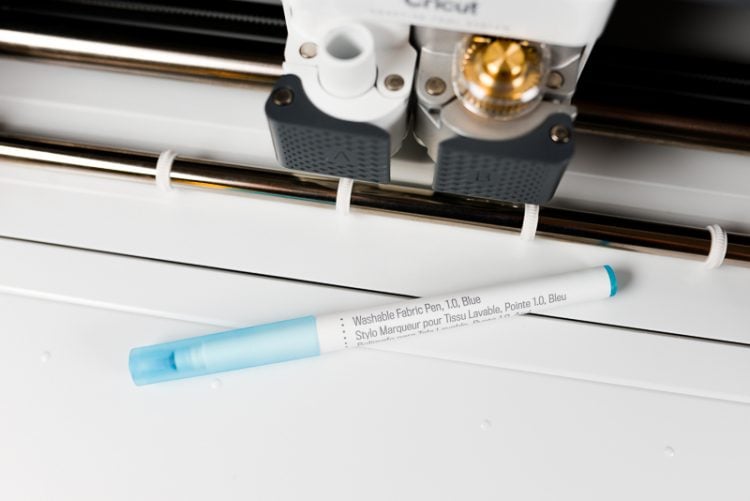 I thought that after I'd had my Cricut Maker for a bit, my excitement would die down. Nope. Nopey nope nope. I am somehow even more excited to use it as time goes on. I am friends with a lot of people who got Makers of their own, and I can believe how creative people are being with them already, from fussy cutting fabric for English Paper Piecing to using the rotary cutter for cutting thicker materials like leather. It's so inspiring and makes me want to design and cut all the things!
Stop pulling your hair out and start creating confidently with your Cricut! Finally understand how to use your Cricut with my Learn Your Cricut eBooks!
I wrote last week about tips and tricks for cutting fabric on the new Cricut Maker. I talked a little bit about using the Cricut Fabric Pen in that post, but wanted to dedicate a post to it here to make sure people had a specific place to get answer to their questions about the fabric pen.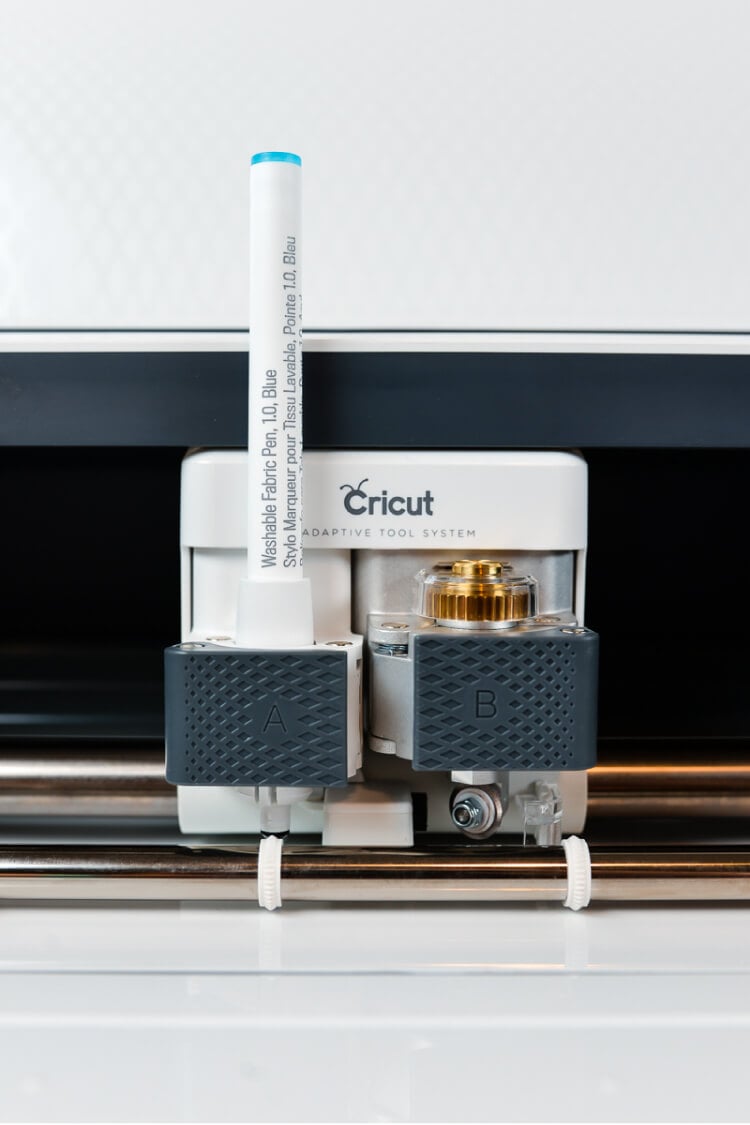 If you're anything like most people who sew, you know that cutting out your fabric is probably not your favorite part of sewing. And I can almost guarantee that marking your patterns is not your favorite part (seriously — are there people who enjoy marking patterns? Let me know in the comments.). Enter the Cricut Washable Fabric Pen! The Cricut Maker has been designed with sewing in mind (among many other things) and whoever came up with the brilliant idea to use the drawing technology of the Cricut to mark patterns forever has a place in my heart.
Using the fabric pen is easy. If your pattern calls needs it for marking, the Cricut Design Space will let you know when you go to cut your file.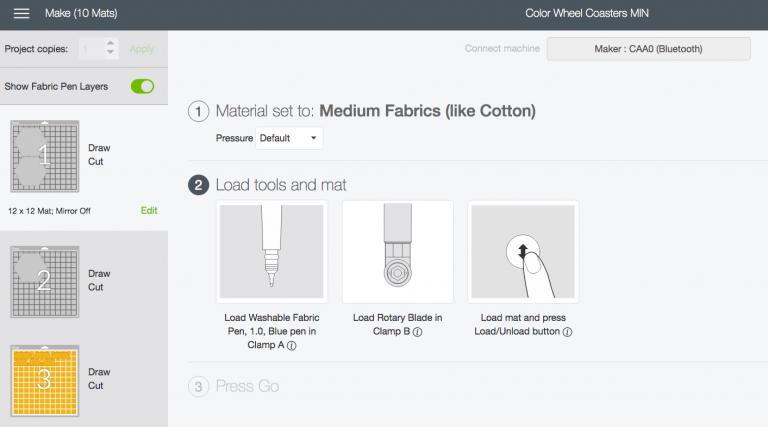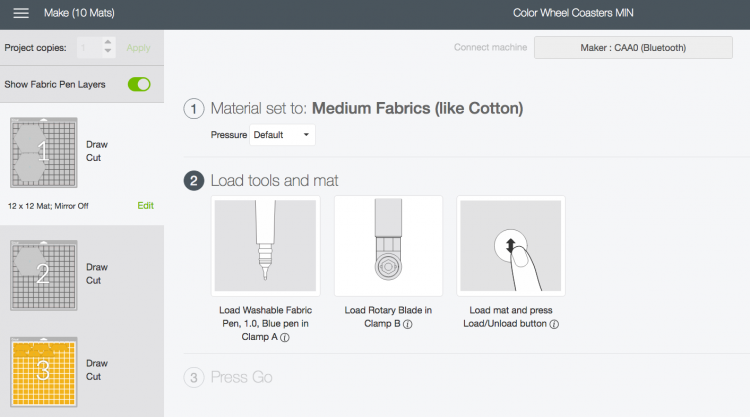 Insert the uncapped pen in the secondary tool holder. Hold the bottom of the tool holder as you insert the pen, and push down on the pen until it clicks. Once you hit the go button, the Cricut Maker takes over and cuts your files for you, marking the pattern as it goes.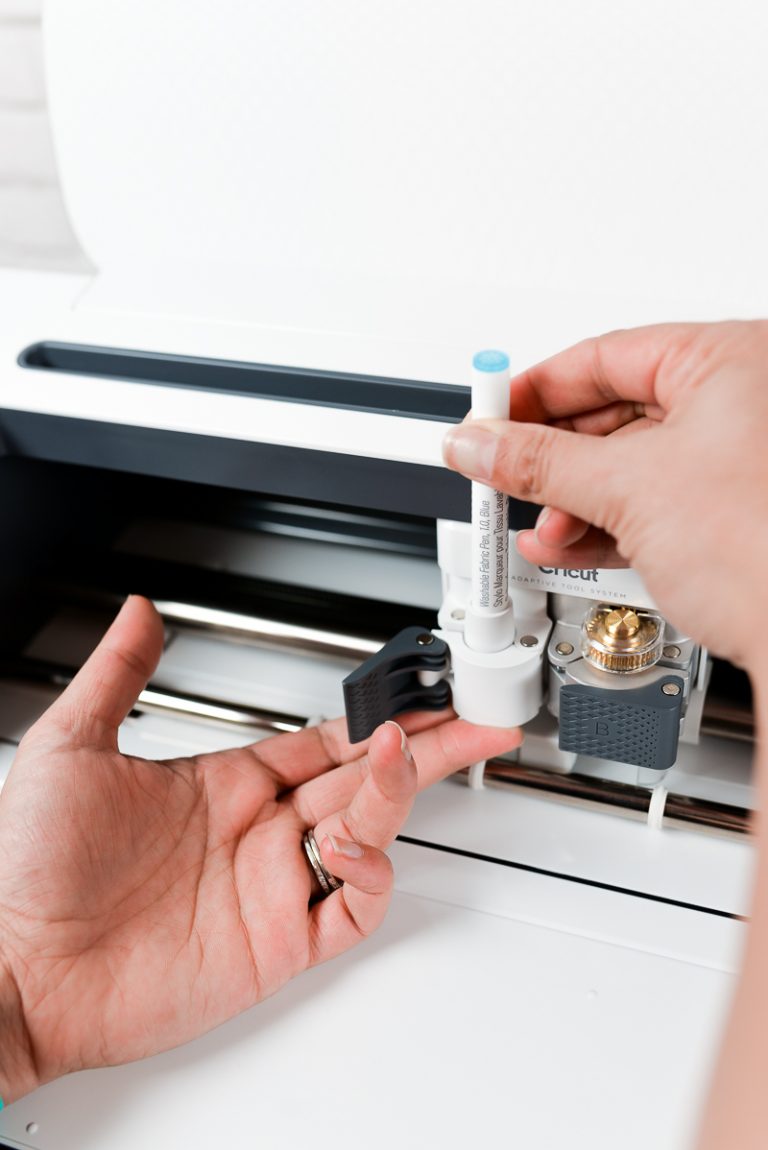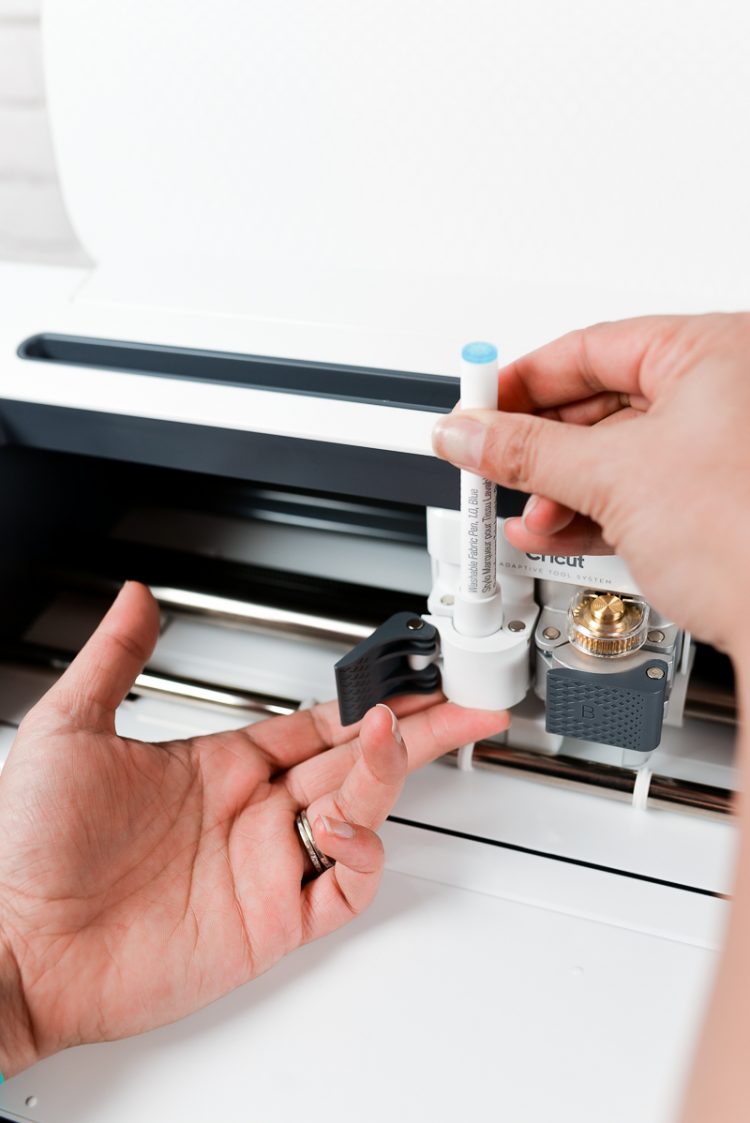 And if you don't actually want to use the marking feature, it's really easy to toggle off the pen layers using the switch in the upper left of your screen.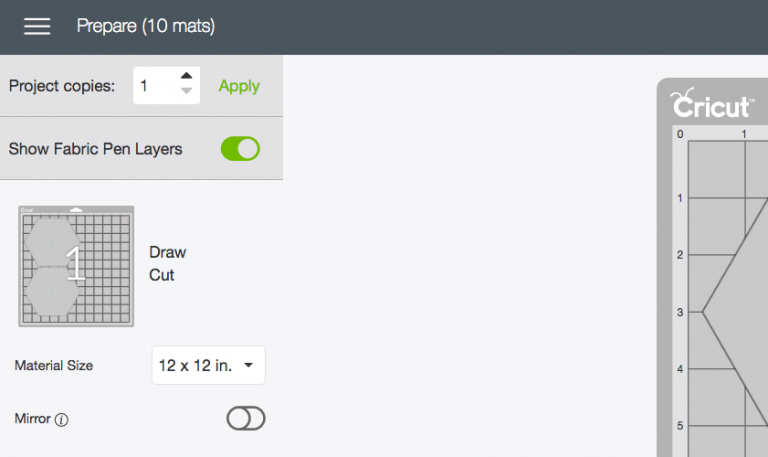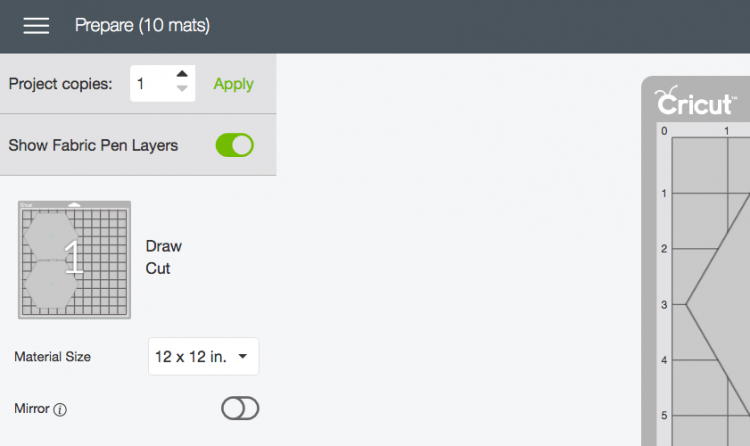 Cricut Pen Tips and Tricks
Remember to place your fabric right-side down so the pen can mark the back of your fabric. The Cricut reads the pattern knowing you've put the fabric right-side down.
Remove and cap your pen after you're done using it! I've only had my Maker for a few weeks and I'm already on my second pen because I forgot to remove it and it dried out overnight.
The pen is designed to work on cotton fabric. You'll have to test it with other fabrics to see if you can get readable results.
If you are uploading your own patterns, you can take a normal "draw" line and convert it to a fabric pen in the dropdown menu.
The pen is washable, but does not have disappearing ink. So make sure you're using it on the backside of your fabric and on projects you can wash (if you can see any pen bleed — fabrics will vary).
Hope that helps give you a small idea of what the Cricut Fabric Pen can do! I'll be coming back here to update this post as I use the Maker and the fabric pen more — I'm sure there will be more to learn about this fun tool!