If you're doing a project that requires a lot of tissue paper, buying bulk tissue paper is the way to go. Here are my favorite go-to resources to buy bulk tissue paper.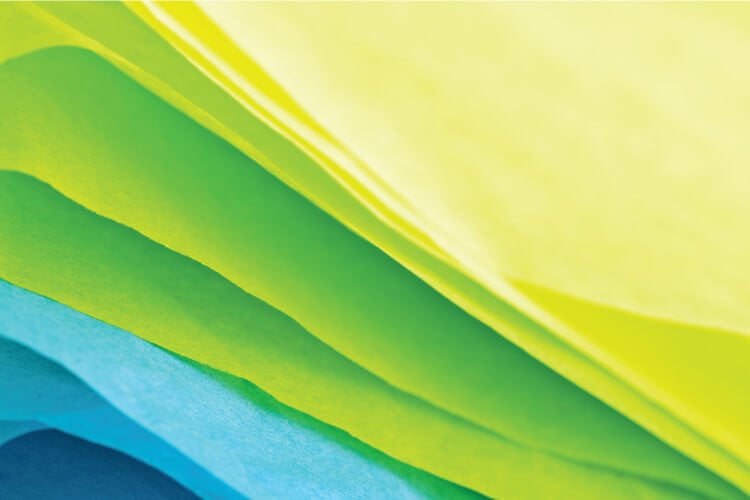 When I decided that I was going to make 400+ tissue paper flowers for our wedding, I knew that I needed to find larger packs of tissue paper than what I'd find in the regular gift wrap section of the store. Since then, I've bought quite a bit of bulk tissue paper for different projects. Bulk tissue paper is also great for wrapping client purchases, if you have a shop.
A big bonus of buying bulk tissue paper is that most often it only has one fold, instead, oh, I don't know, the eighty-seven folds that regular tissue paper comes with. Large projects go a lot faster when you don't have to start by unfolding and flattening the tissue paper to start with.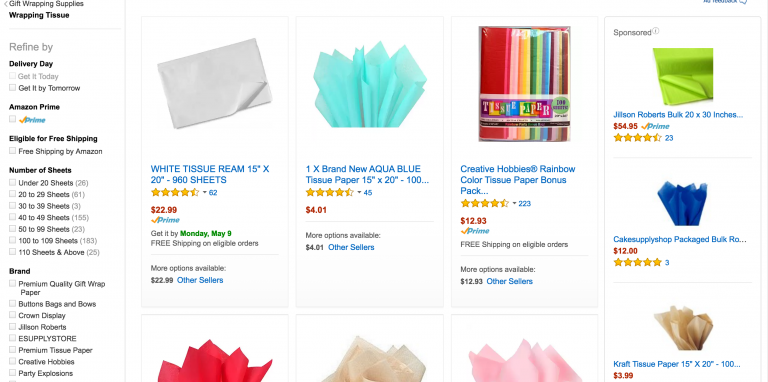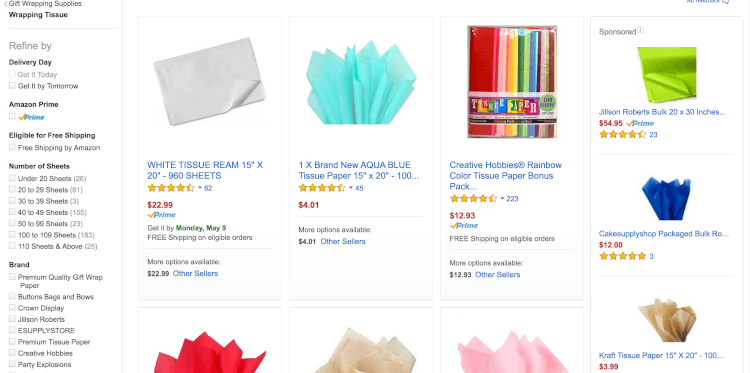 Of course Amazon had to be on the list, right? With a Prime membership (free shipping!), it makes looking for bulk tissue paper on Amazon a no-brainer. But also take a look at some of the other shops below — sometimes Amazon doesn't have the best deal, even with free shipping.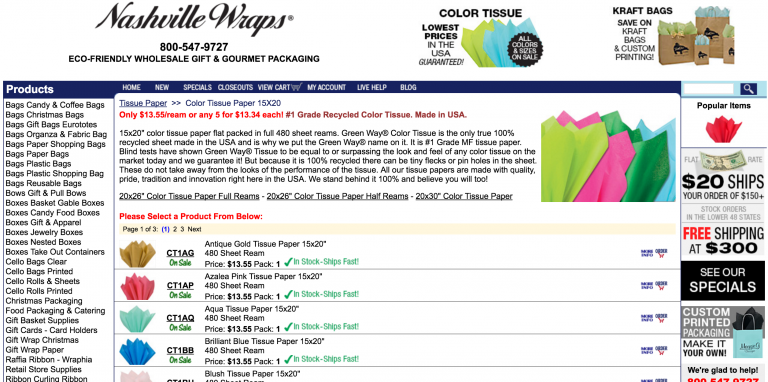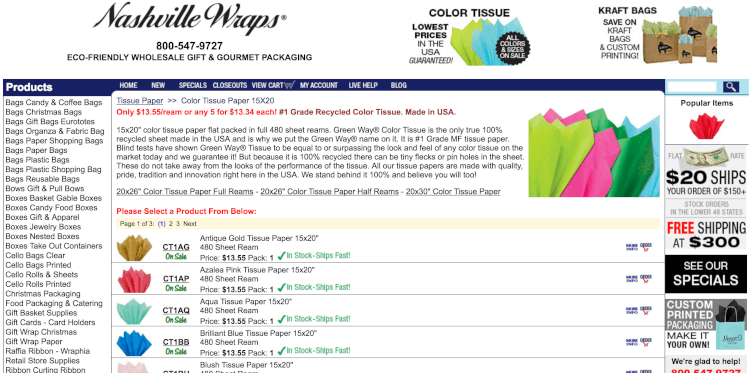 For my wedding, I went with Nashville Wraps. Their prices are killer and they had a great selection to match our wedding colors. I STILL have leftover tissue paper from my wedding, which was in 2013. You do have to own a business to get wholesale pricing, but a blog does work in this instance.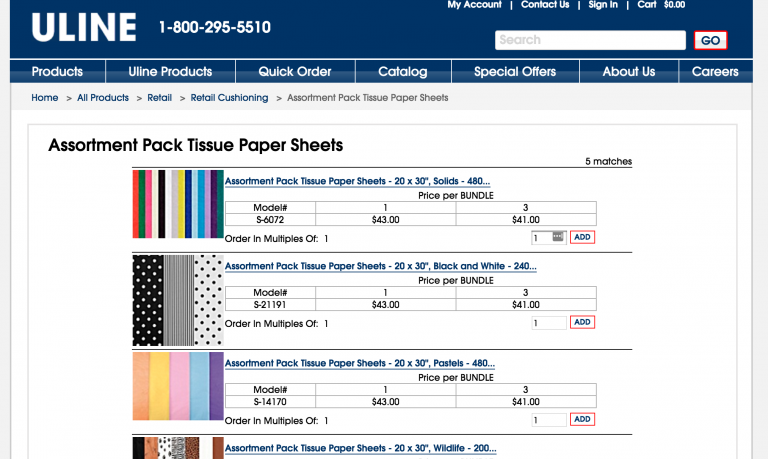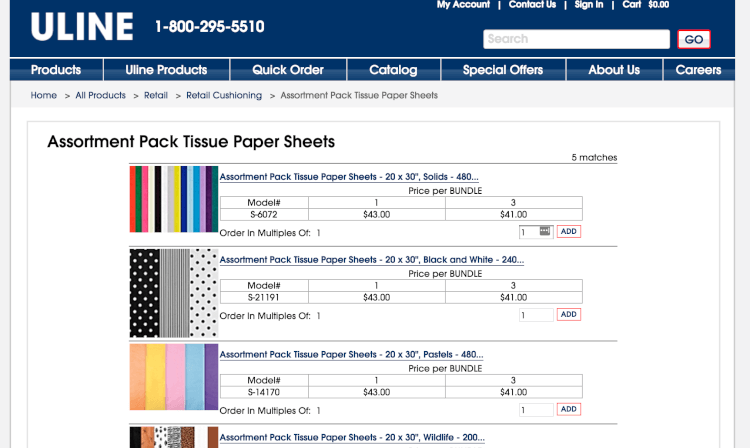 At my last job, we used ULINE to order so many bulk office products. They also sell bulk tissue paper in bundles. I particularly like the black and white bundle — so many cute ideas in my head for projects using it!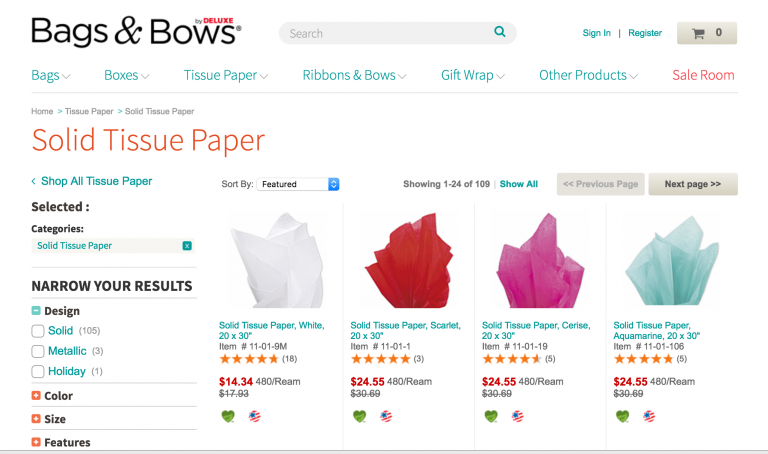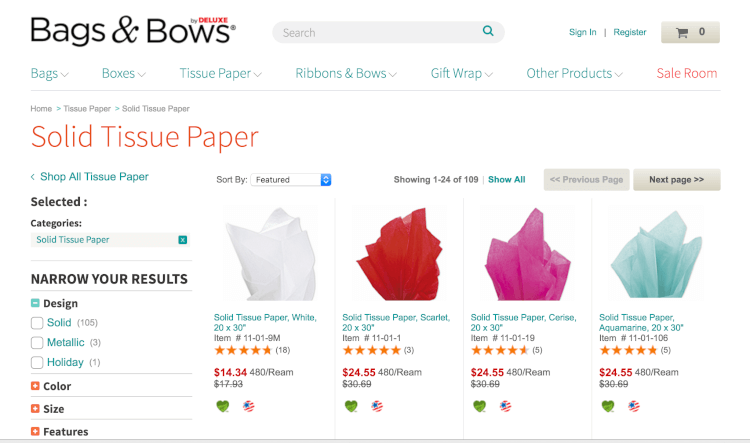 I haven't personally ordered from Bags & Bows, but a friend wanted Tiffany Blue tissue paper for some wedding gifts she was putting together and said their aquamarine was spot on, and the quality was amazing. Prices look pretty darn amazing as well!
Those are my four recommendations — did I miss a great deal out there somewhere?
And check out these tissue paper projects: tissue paper wedding flowers, tri-colored tissue paper flower, and tissue paper jellyfish.