Paper flowers are perfect for weddings, home decor, and party decorations. Learn about the different types: crepe paper flowers, tissue paper flowers, cardstock flowers, and more.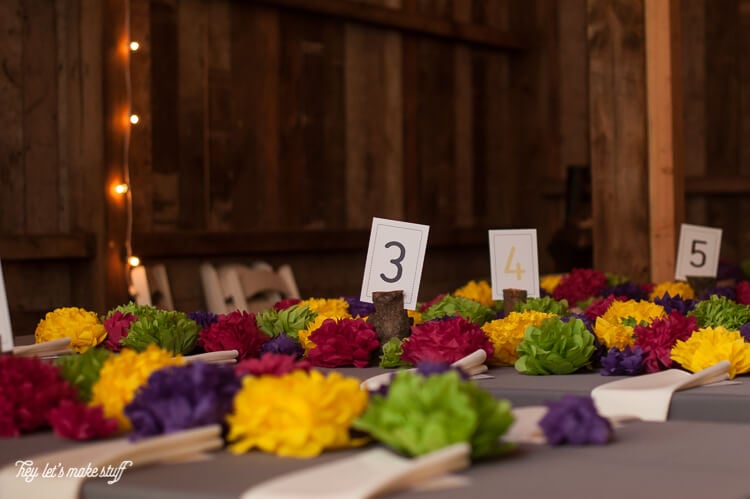 By far, the most popular post on my blog is How to Make Tissue Paper Flowers Four Ways. We made more than 500 tissue paper flowers using these methods for our wedding back in 2013 and they turned out great. Of course, there are WAY more than just four ways to make paper flowers, so I thought I'd do a round up of some of my favorites for you.
Materials for Paper Flowers
There are lots of materials you might use, depending on what type of paper flowers you want to make. I've broken them up in this post based on material type:
Tissue Paper Flowers
Crepe Paper Flowers
Paper/Cardstock Flowers
Found Materials
Tissue Paper Flowers
Tissue paper flowers are really easy to make are a beautiful and delicate way to decorate for parties. You may want to check out my post Where to Buy Tissue Paper in Bulk if you have a lot of flowers to make.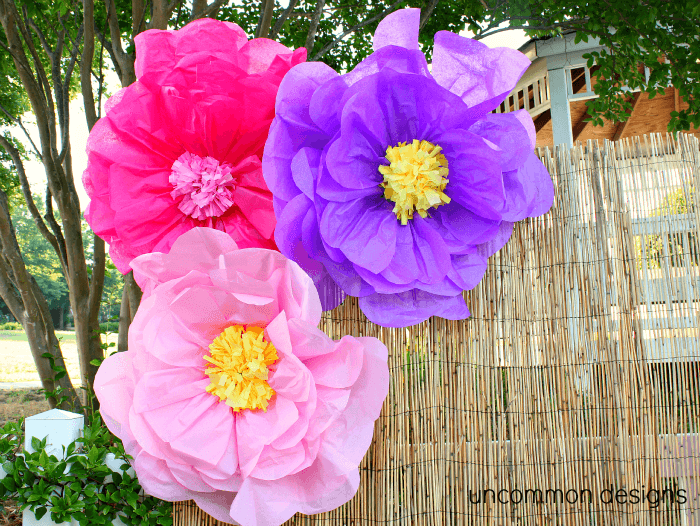 Need some flowers to make a BIG statement? These DIY giant paper flowers from Uncommon Designs are made from tissue paper and floral wire!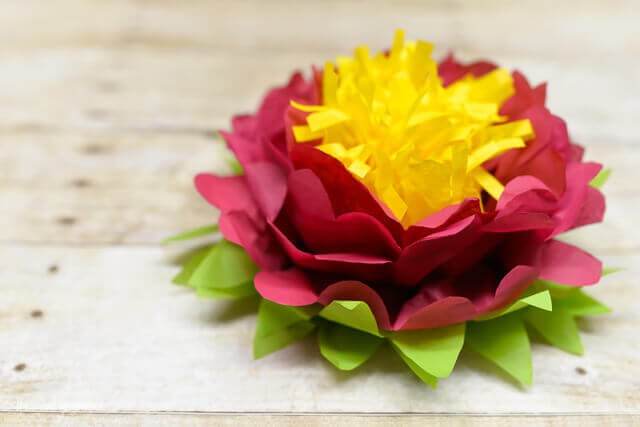 I have a fun tutorial for tri-color paper flowers that is much more simple to make than it looks!
If you love my tissue paper flowers, you'll love these big flowers with stems from Mama Lew! So cute!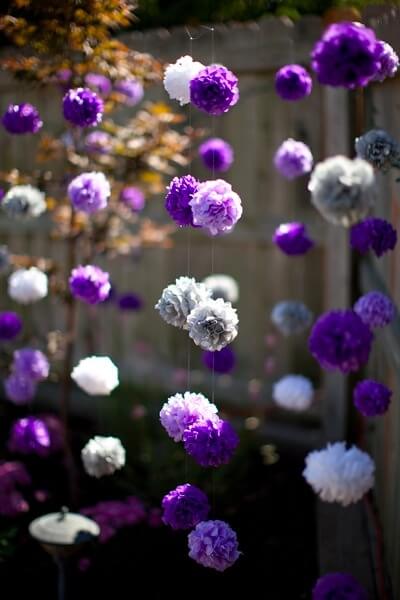 If you're looking for a fun back-drop idea, these hanging pom pom flowers from Mid South Bride make a sweet background for your photos.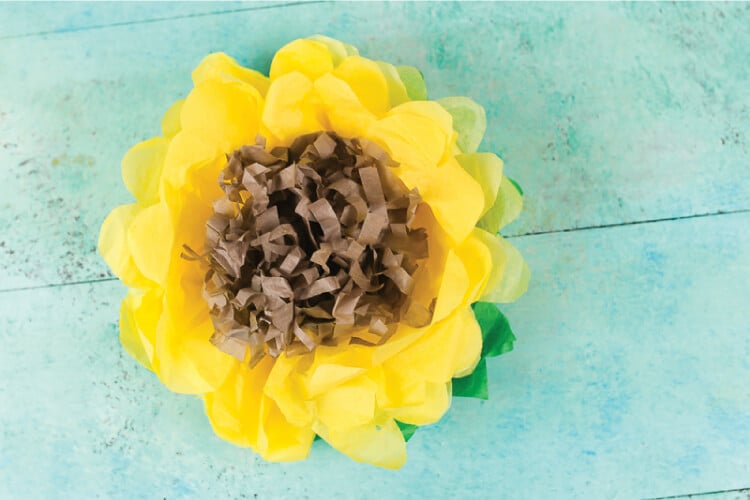 Tissue paper sunflowers are perfect for summer and early fall and are easy to make with this video tutorial.
Crepe Paper Flowers
Crepe paper is a delicate material that can be a little fussy to work with, but after a little practice you'll be able to craft absolutely gorgeous crepe paper flowers. I think crepe paper makes the most realistic paper flowers. Crepe paper comes in rolls and most crafters prefer Italian crepe paper. You can find a great selection of Italian crepe paper on Etsy.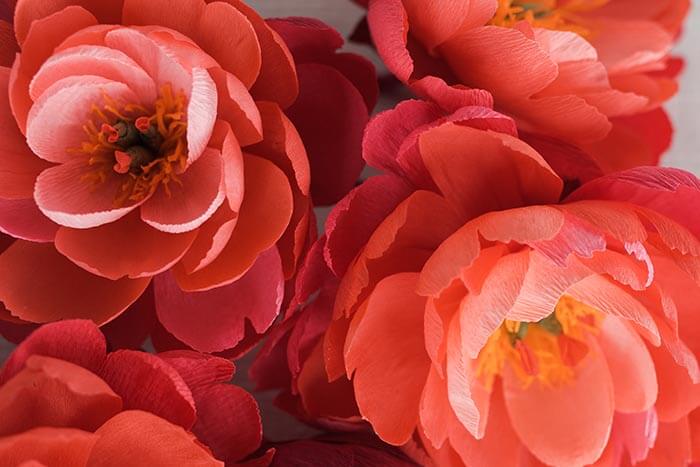 These gorgeous crepe paper coral charm peonies from Design Sponge are to die for.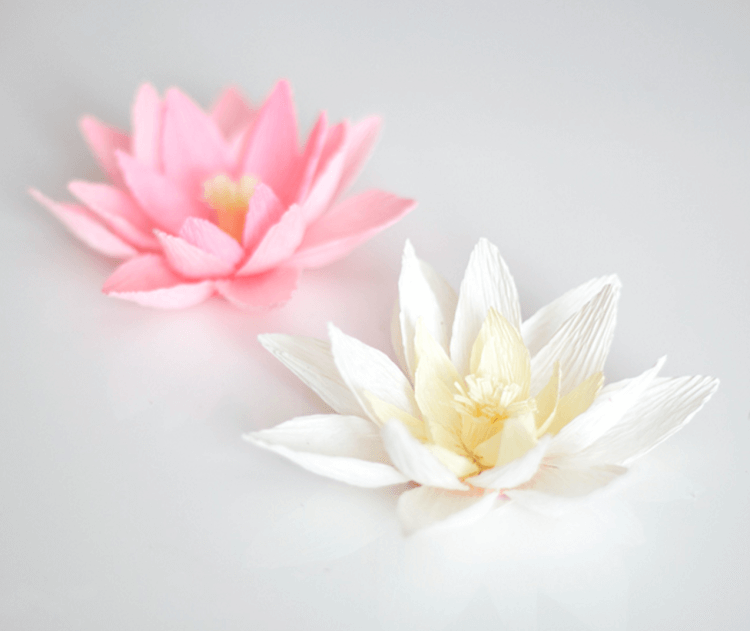 Ash & Crafts makes some absolutely stunner waterlilies out of crepe paper, and has a modification for lotuses, too!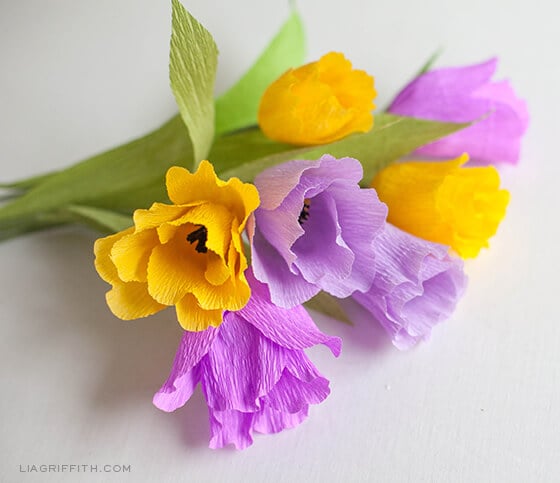 Lia Griffith is known for her stunning paper floral creations. These bright spring tulips are just one of her many tutorials!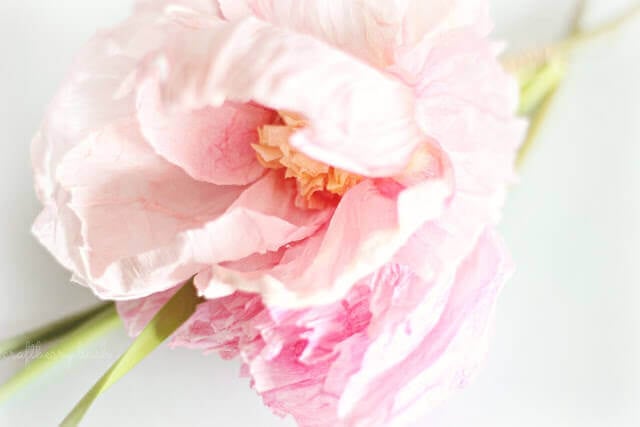 These watercolor flowers from Crafterberry Bush are so incredibly delicate and beautiful. I'd love a vase of them sitting on a window sill.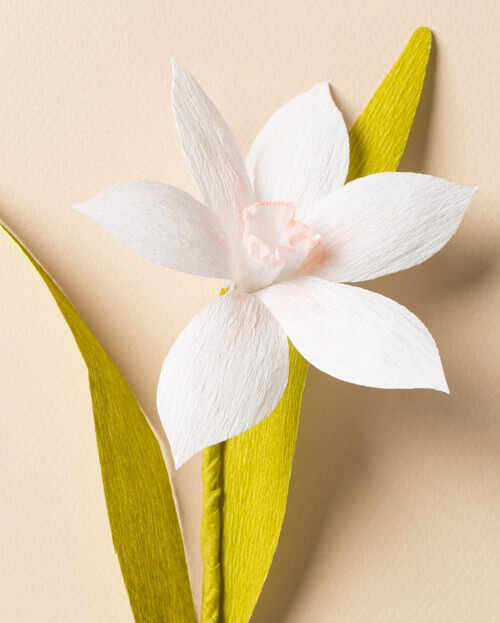 Another beautiful crepe paper creation, this one from The House that Lars Built. This narcissus is absolutely gorgeous.
Paper and Cardstock Flowers
Cardstock flowers are great for all levels of crafters. And if you have a Cricut or other cutting machine, even better—there are lots of designers out there who offer SVGs for you to cut and then assemble yourself. Bazil cardstock is my favorite for paper crafting in general, and you can get it at Joann.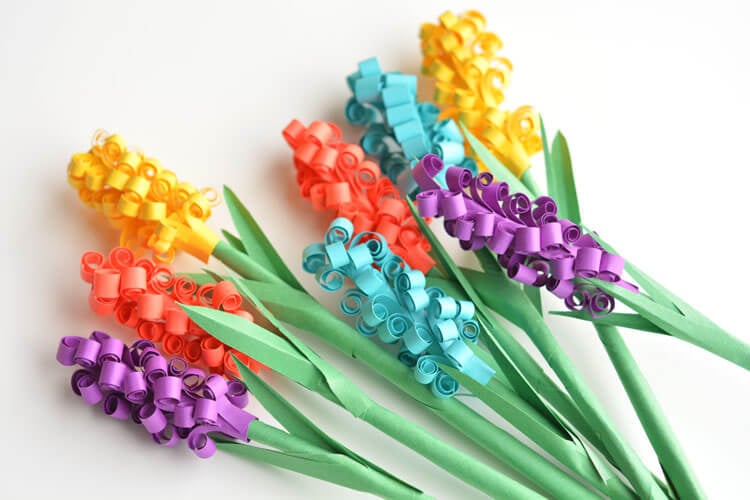 If you're looking to make a beautiful arrangement for a tall vase, these cardstock hyacinths from One Little Project are a fun and bright choice!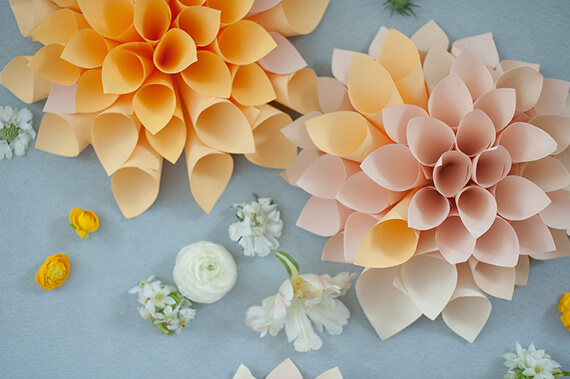 These paper dahlias from 100 Layer Cake are the perfect project for your bridesmaids, even the ones who aren't crafty.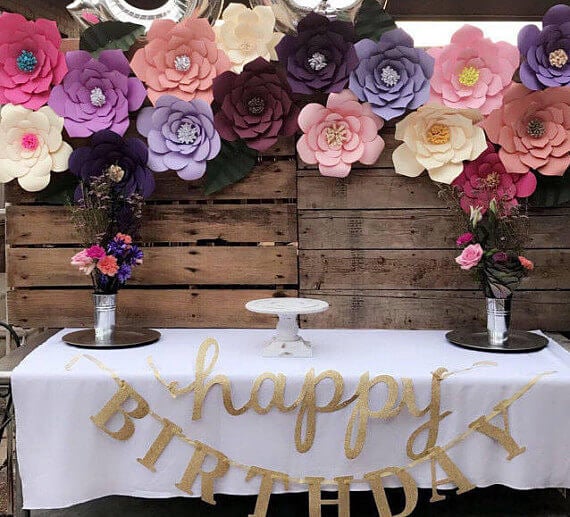 Giant paper flowers are a cinch to make with these downloadable templates from Catching Color Flies.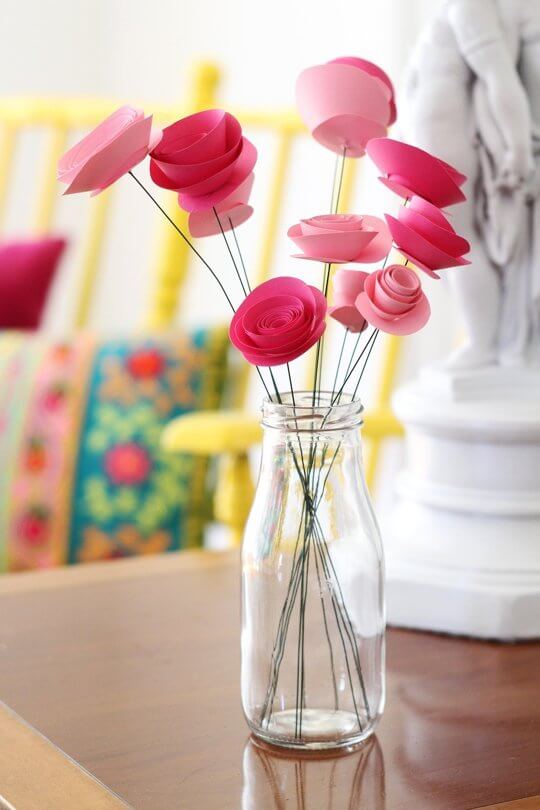 These Spray Roses from Apartment Therapy are a fun and happy (and economical!) way to add a bit of cheer to your apartment or house.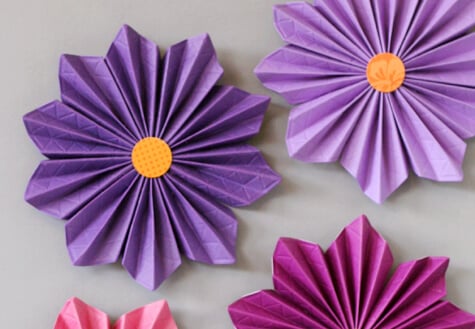 You'll need to cut hexagons to make these accordion flowers from Lisa Storms, but man, they are so cute it just might be worth it!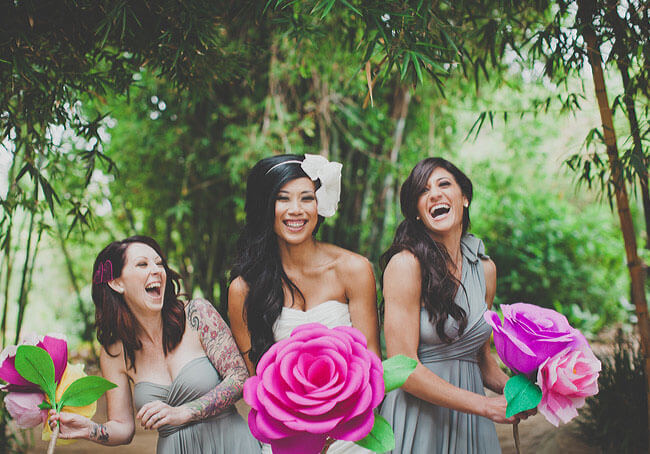 Whoever said a bouquet had to be more than one flower? These giant roses from Green Wedding Shoes are absolutely fabulous on your big day!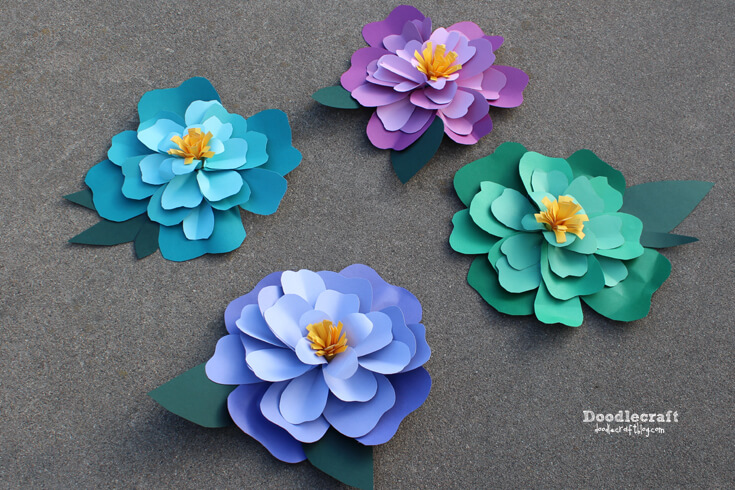 These colorful peonies are made from "heart" and "tooth" shapes! So easy, Doodlecraft had her kids cut them out.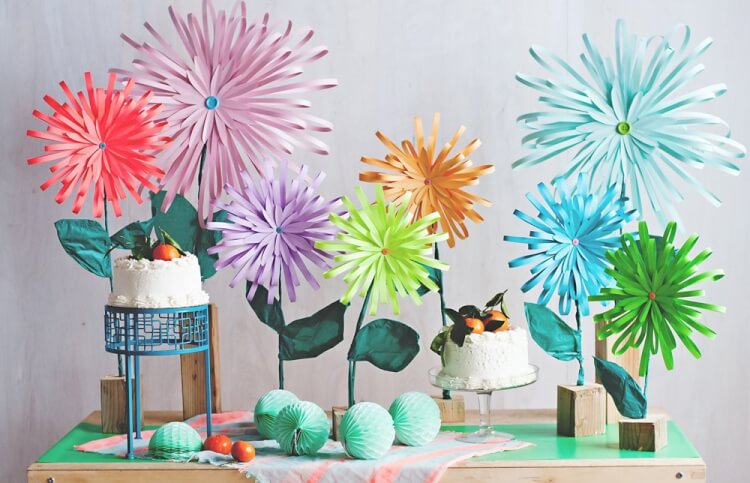 These quirky flowers from Design8 Blog are so so fun! I'd love to see these at a summer BBQ or bright fun baby shower.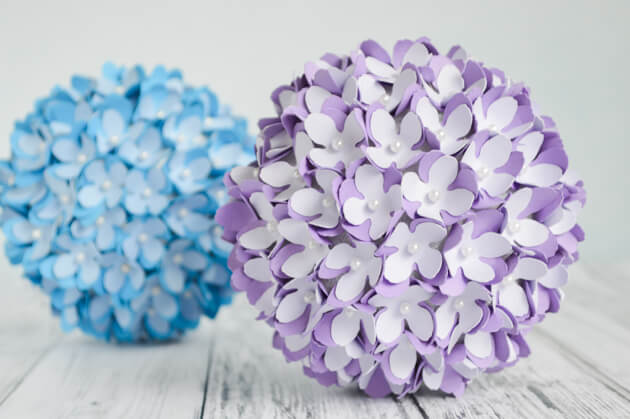 Pomanders, or kissing balls, make wonderful decor at weddings or during the holidays. This is a great tutorial from The Artisan Life.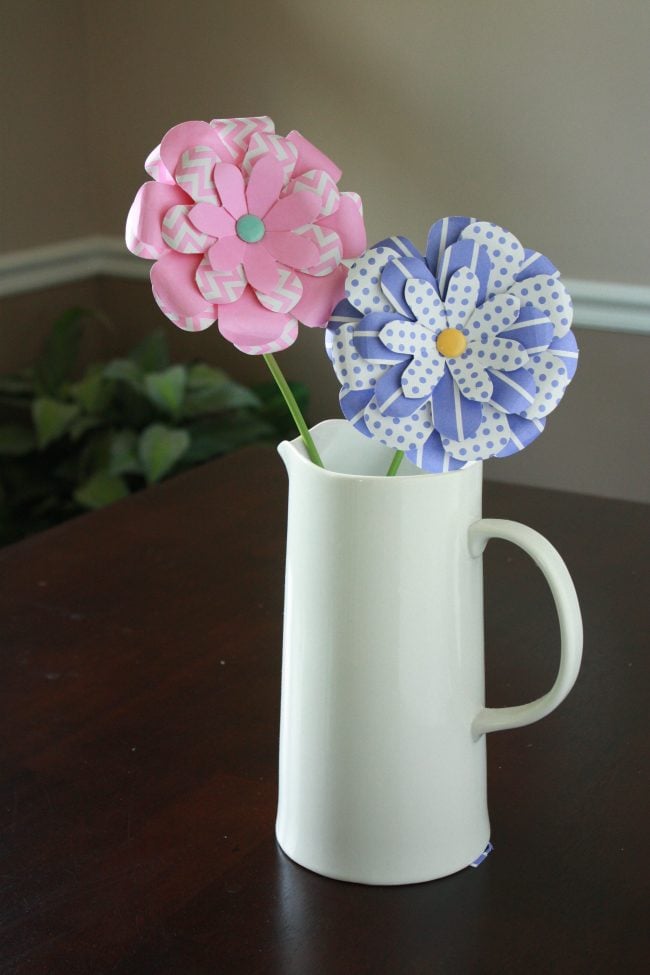 Cheryl at That's What Che Said has a super easy tutorial using the We Are Memory Keepers Punch Board.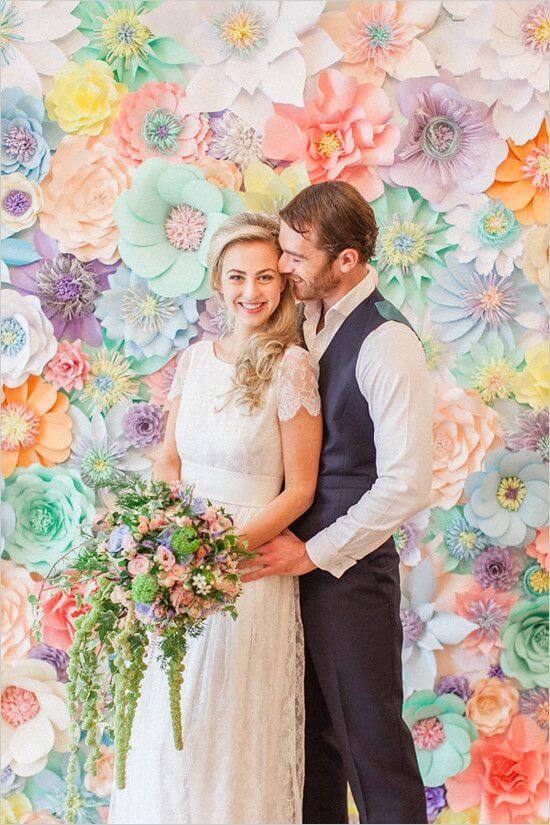 Okay, now I want you to take everything you've learned above, and make this backdrop. Because dang. This is one of the prettiest things I've ever seen! (From Wedding Chicks).
Found Materials
Found materials are materials that you might not expect to use when making paper flowers. Check out these fun ideas!
Lindsay from Crazy Organized takes ordinary coffee filters and turns them into simple but spectacular vase flowers.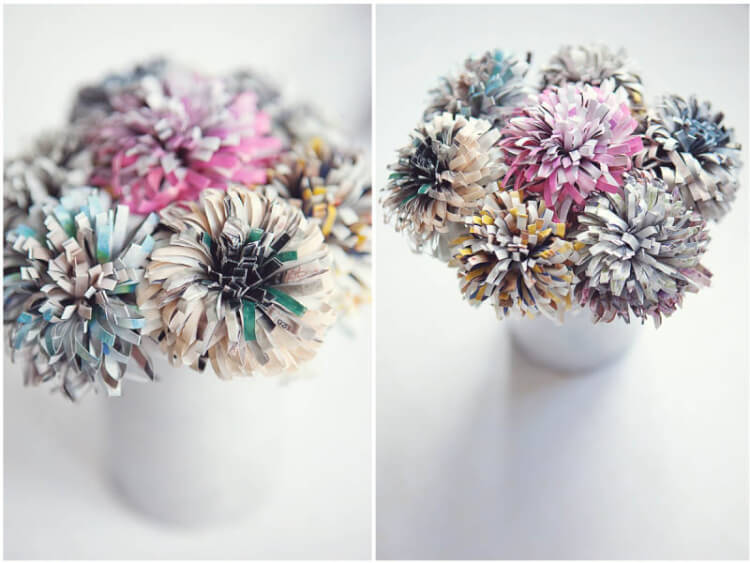 Using a special pair of "fringe scissors," Rock and Roll Bride shares how to make these fun magazine flowers.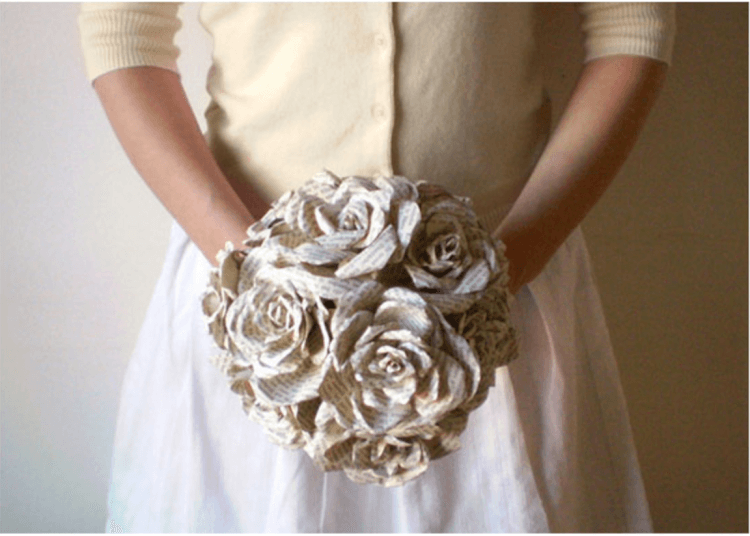 How sweet would it be to take a page out of your favorite book (literally!) on your wedding day? 100 Layer Cake shows you how to make these storybook roses.
Where to Buy Paper Flowers
If making your own paper flowers is too difficult, there are lots of beautiful options that you can buy. Here are some beautiful options:
Hope you've enjoyed this round up of some of the most amazing paper flowers the interwebs have to offer. If you have a tutorial, link it in the comments and I'll consider adding it to the post!

Tissue Paper Craft Ideas
Latest posts by Cori George
(see all)