Last updated on February 28th, 2018 at 01:04 pm
Here are more than twenty amazing paper flower tutorials. Perfect for weddings, baby and bridal showers, nurseries, and party decor!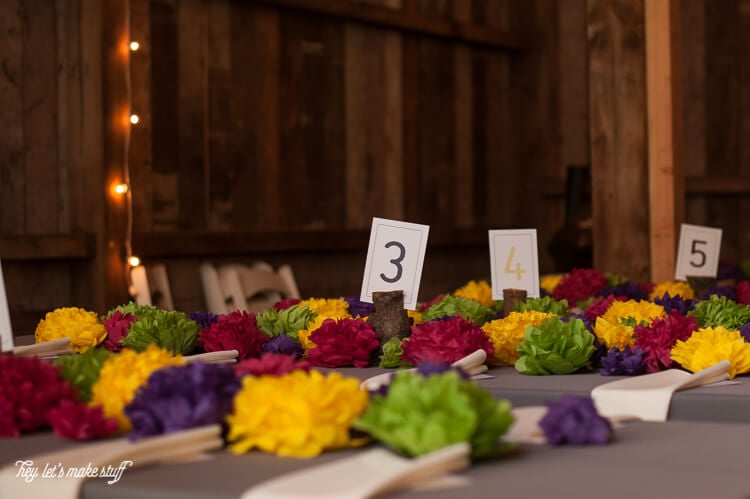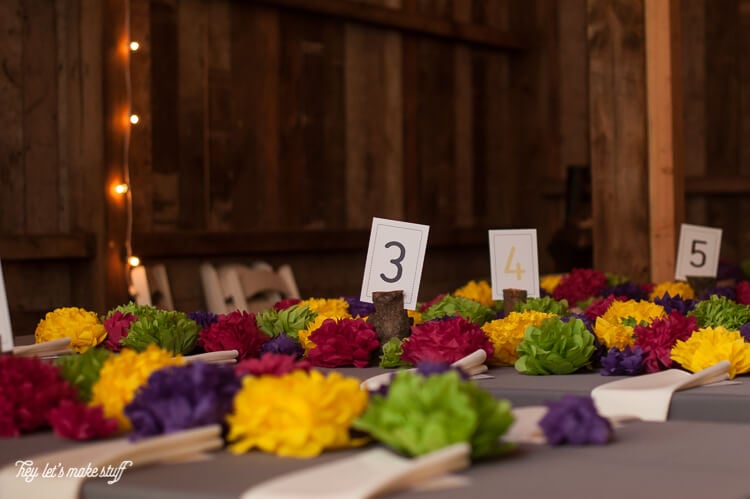 By far, the most popular post on my blog is How to Make Tissue Paper Flowers Four Ways. We made more than 500 tissue paper flowers using these methods for our wedding back in 2013 and they turned out great. Of course, there are WAY more than just four ways to make paper flowers, so I thought I'd do a round up of some of my favorites for you!
Paper Flower Tutorials and Kits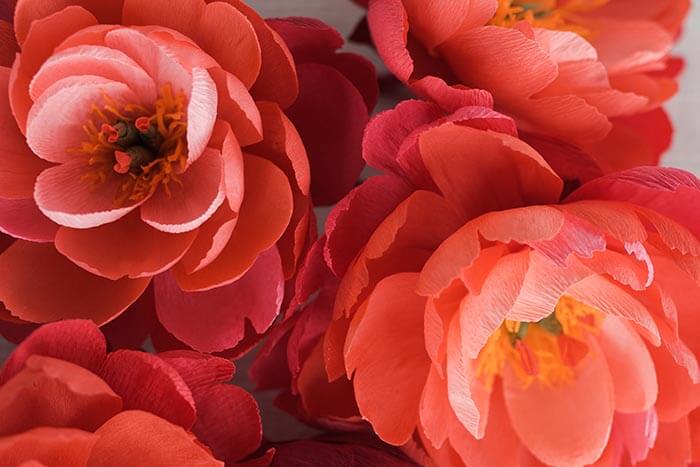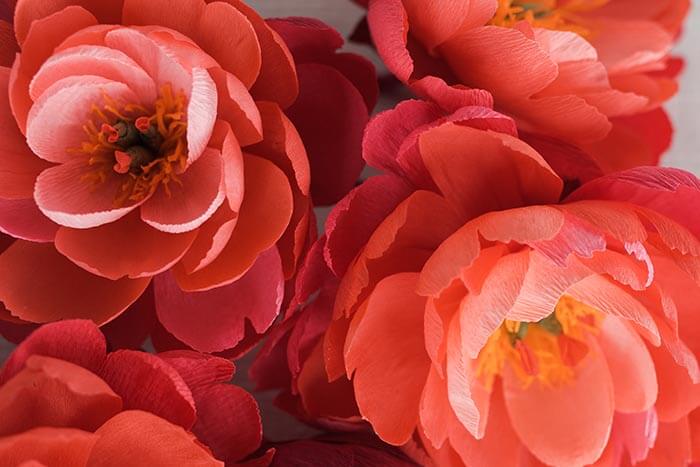 These gorgeous crepe paper coral charm peonies from Design Sponge are to die for.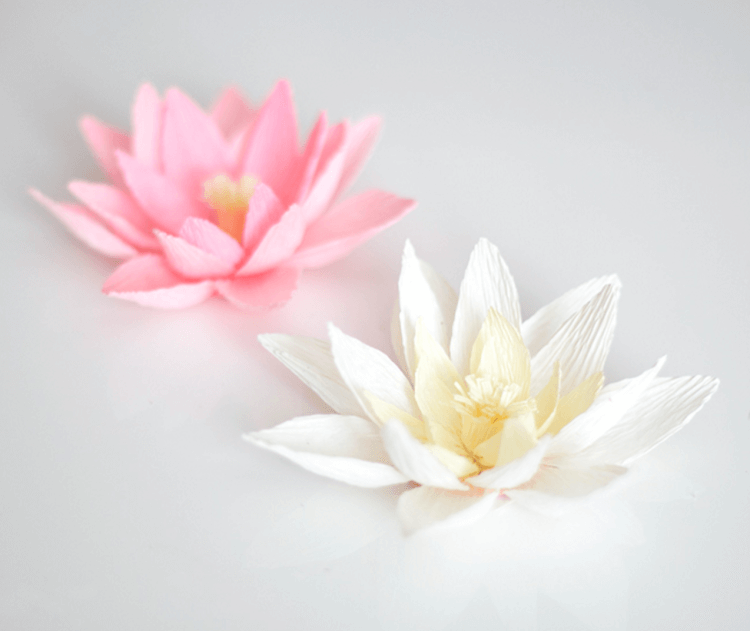 Ash & Crafts makes some absolutely stunner waterlilies, and has a modification for lotuses, too!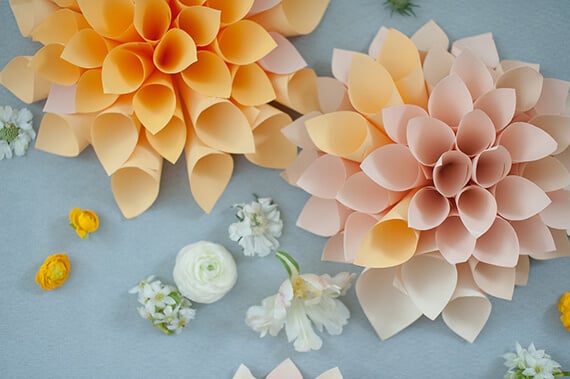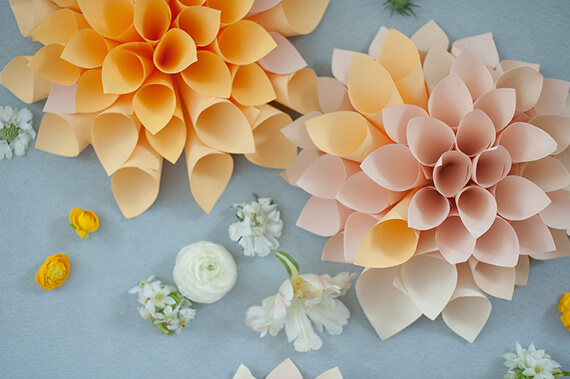 These paper dahlias from 100 Layer Cake are the perfect project for your bridesmaids, even the ones who aren't crafty.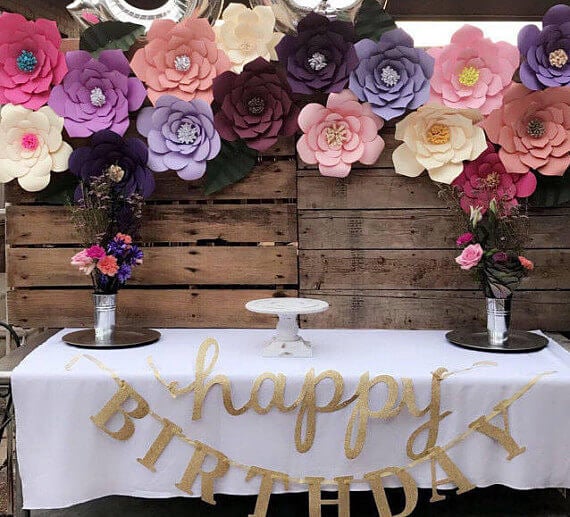 Giant paper flowers are a cinch to make with these downloadable templates from Catching Color Flies.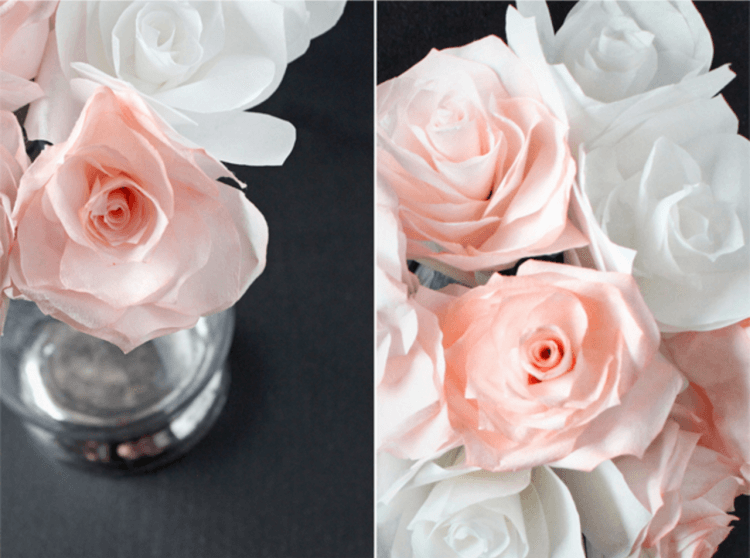 Just Bella takes ordinary coffee filters and turns them into spectacular roses with watercolor edges.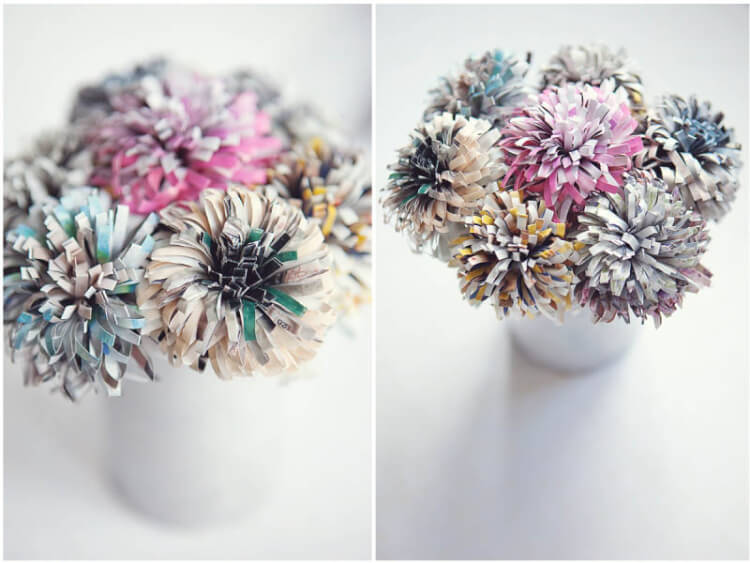 Using a special pair of "fringe scissors," Rock and Roll Bride shares how to make these fun magazine flowers.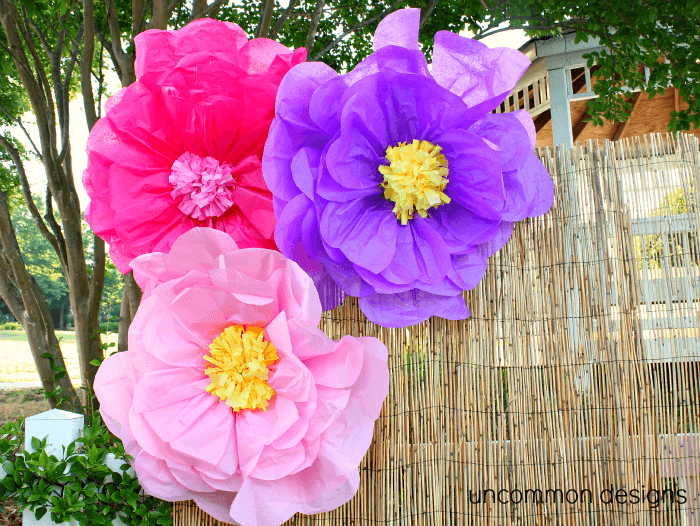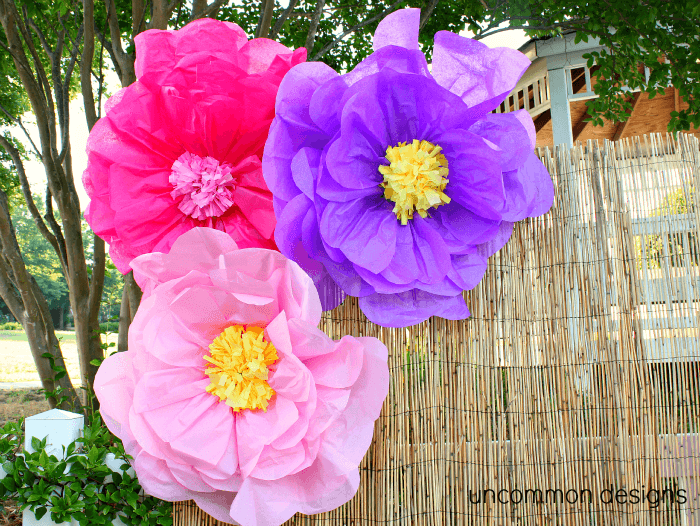 Need some flowers to make a BIG statement? These giant flowers from Uncommon Designs are made from tissue paper and floral wire!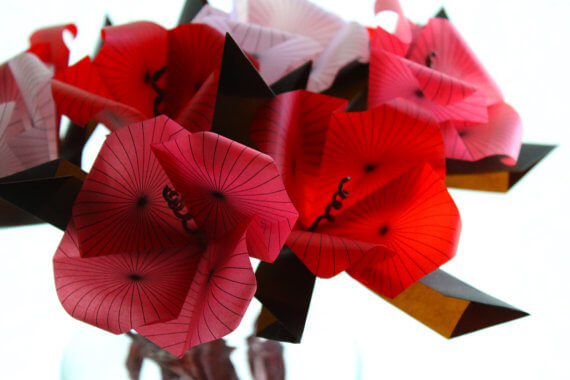 Geometric peonies are easy with this great kit from Nikki Cross Applesauce on Etsy — it comes with everything you need!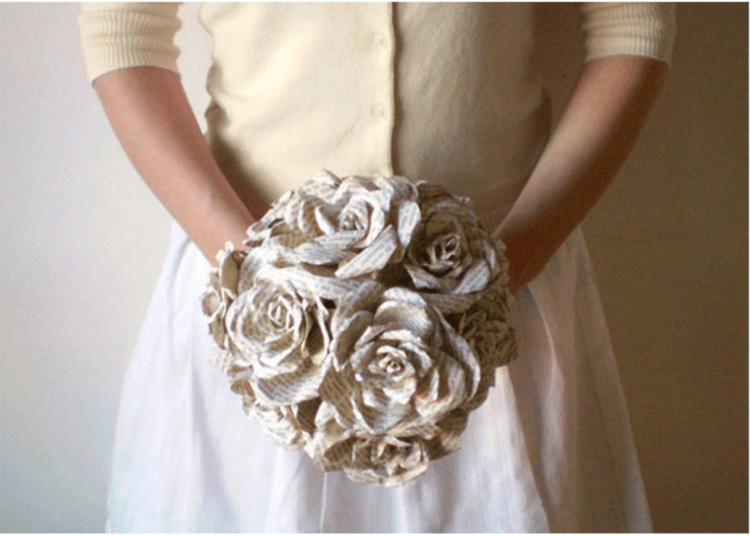 How sweet would it be to take a page out of your favorite book (literally!) on your wedding day? 100 Layer Cake shows you how to make these storybook roses.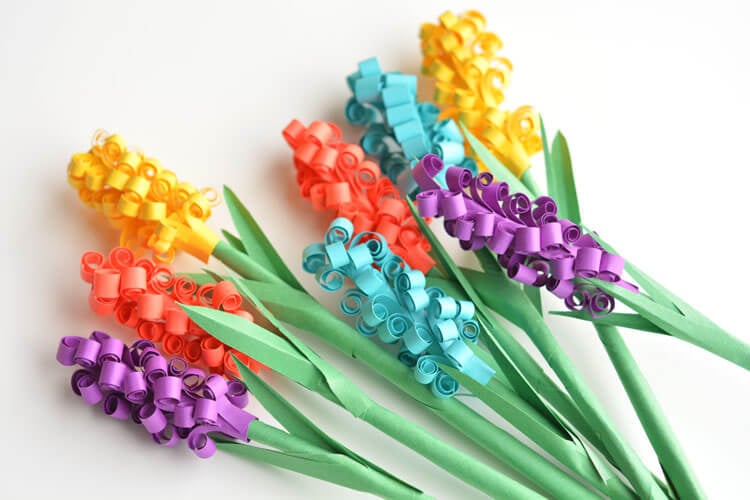 If you're looking to make a beautiful arrangement for a tall vase, these card stock hyacinths from One Little Project are a fun and bright choice!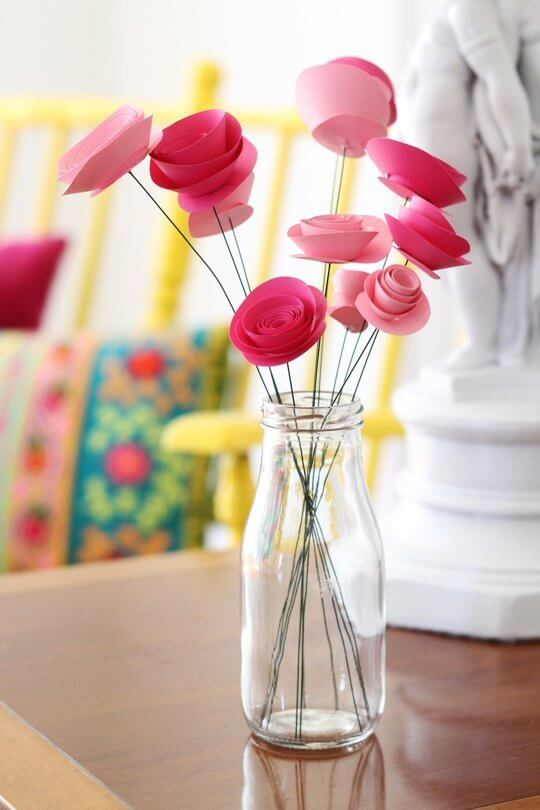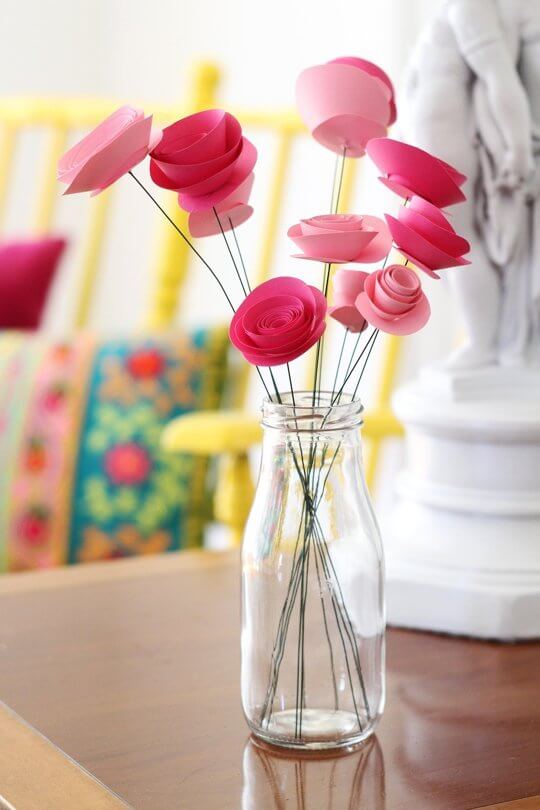 These Spray Roses from Apartment Therapy are a fun and happy (and economical!) way to add a bit of cheer to your apartment or house.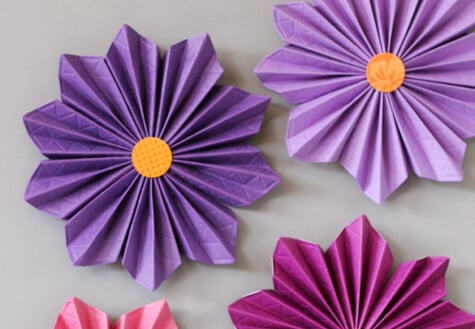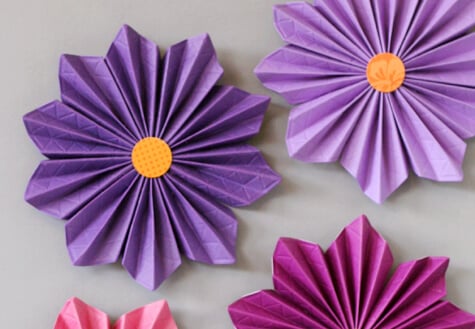 You'll need to cut hexagons to make these accordion flowers from Lisa Storms, but man, they are so cute it just might be worth it!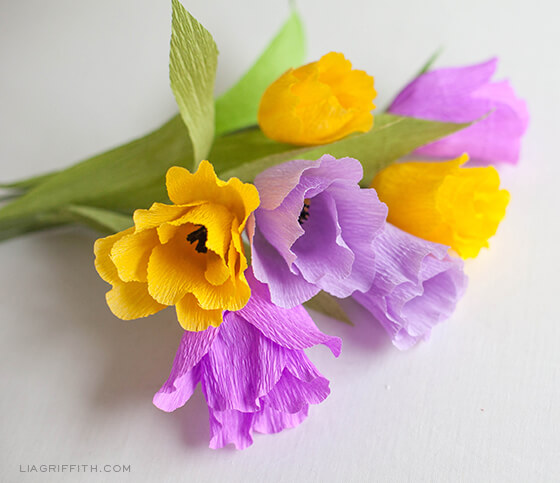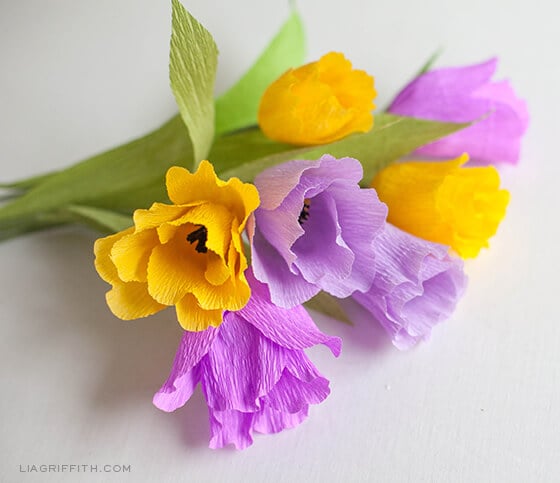 Lia Griffith is known for her stunning paper floral creations. These bright spring tulips are just one of her many tutorials!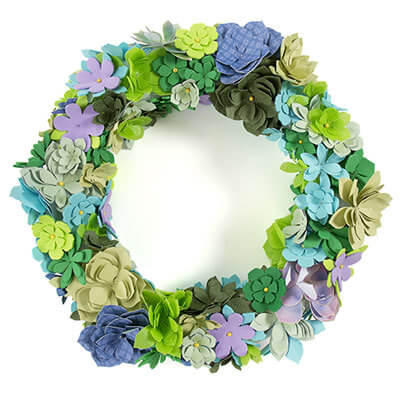 If cutting all the individual pieces for this succulent wreath seems daunting, you're in luck! This is a kit from Pom Joy Love on Etsy, and she includes everything you need to make it.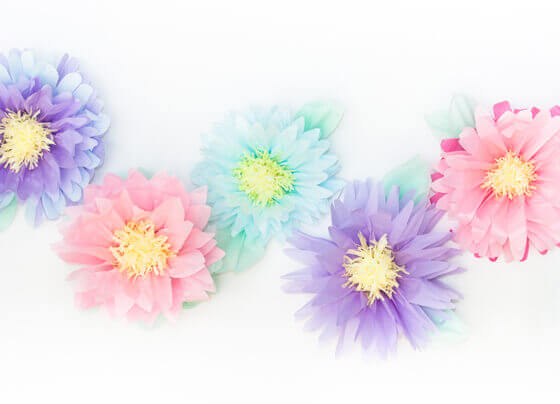 If you love my tissue paper flowers, you'll love these tissue paper flowers from Design Everyday. I particularly like how she added leaves.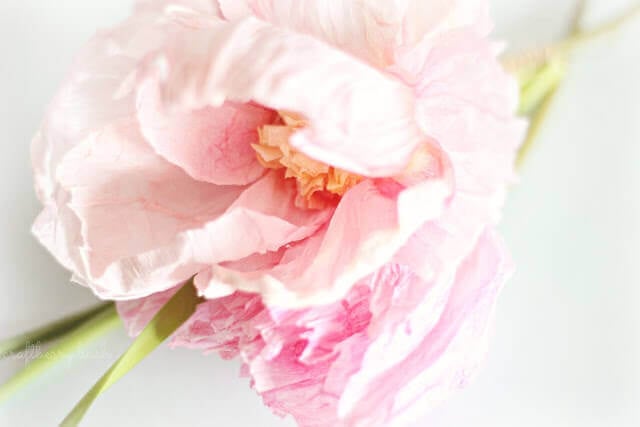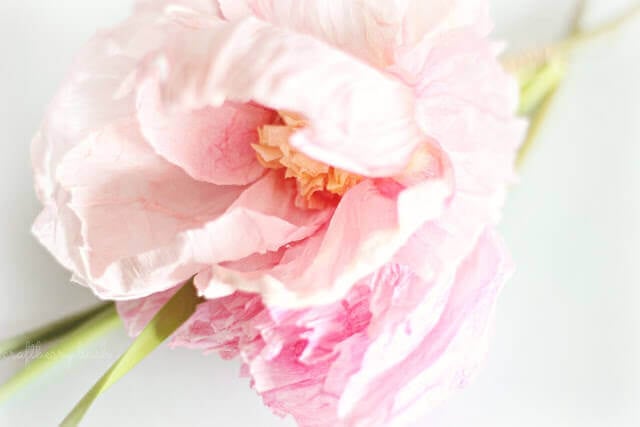 These watercolor flowers from Crafterberry Bush are so incredibly delicate and beautiful. I'd love a vase of them sitting on a window sill.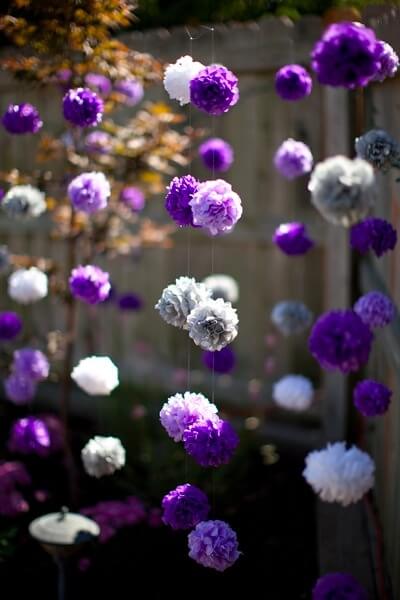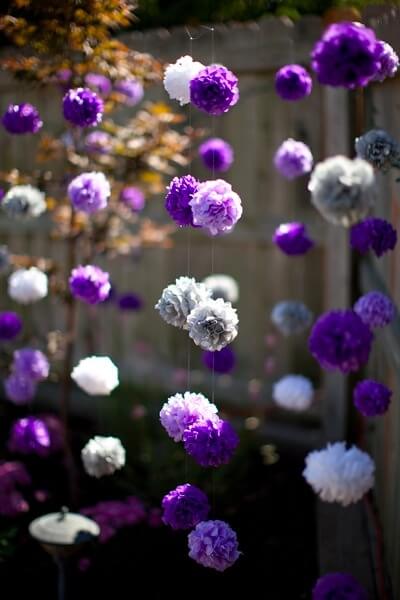 If you're looking for a fun back-drop idea, these hanging flowers from Mid South Bride make a sweet background for your photos.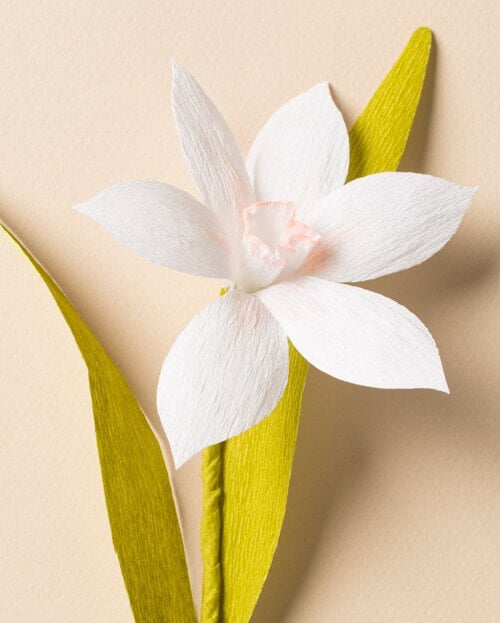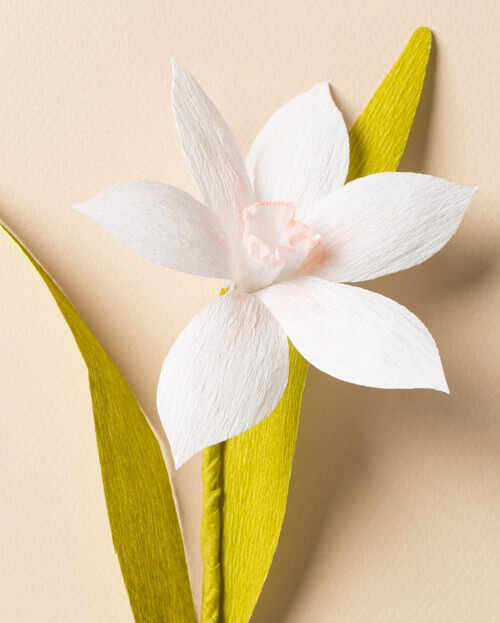 Another beautiful crepe paper creation, this one from The House that Lars Built. This narcissus is absolutely gorgeous.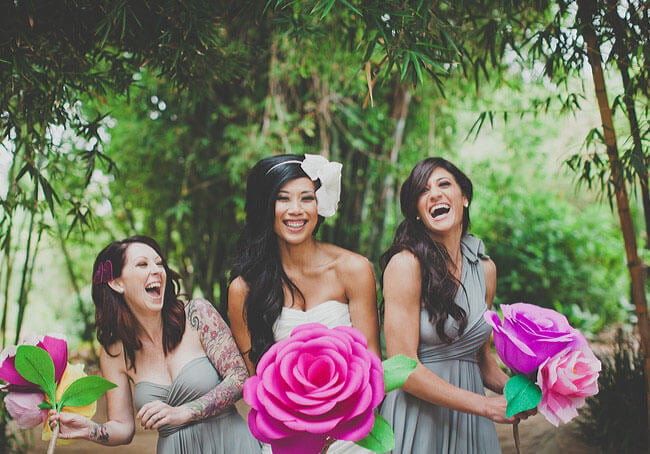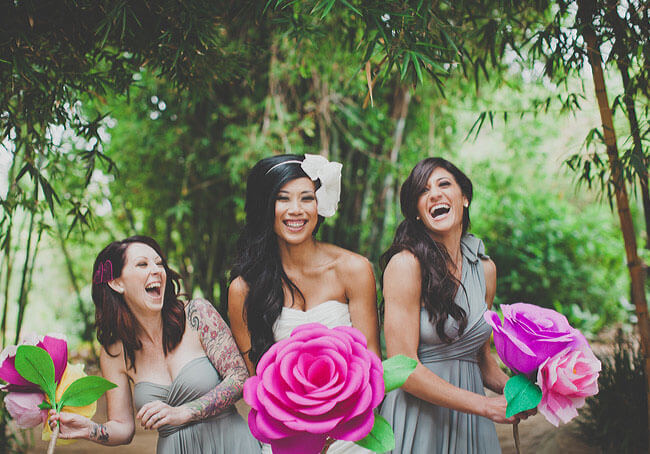 Whoever said a bouquet had to be more than one flower? These giant roses from Green Wedding Shoes are absolutely fabulous on your big day!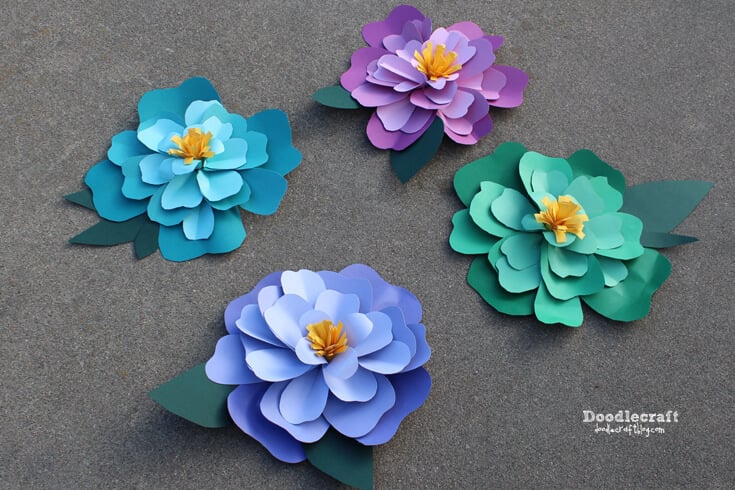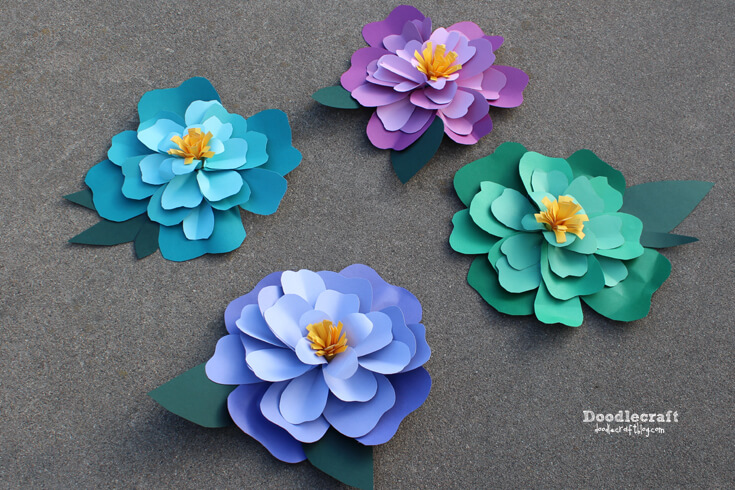 These colorful peonies are made from "heart" and "tooth" shapes! So easy, Doodlecraft had her kids cut them out.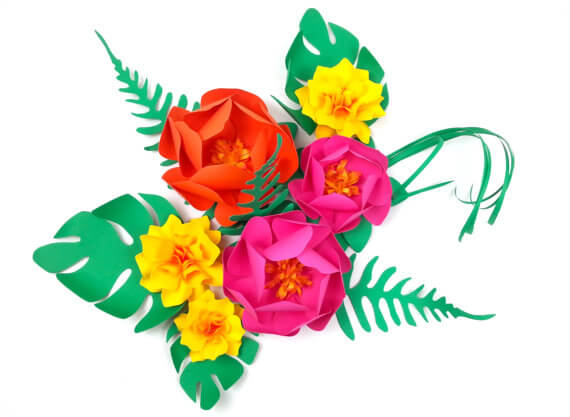 If you're loving all these flowers but want the supplies sent right to you, you can buy this adorable tropical flower kit from Paper and Peonies on Etsy.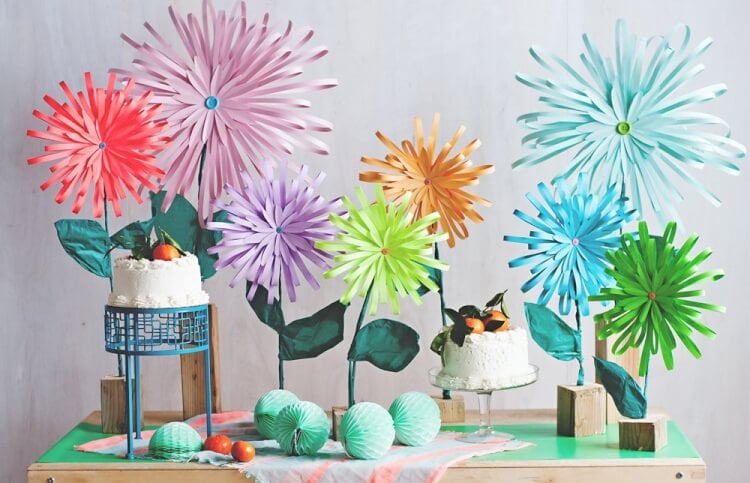 These quirky flowers from Design8 Blog are so so fun! I'd love to see these at a summer BBQ or bright fun baby shower.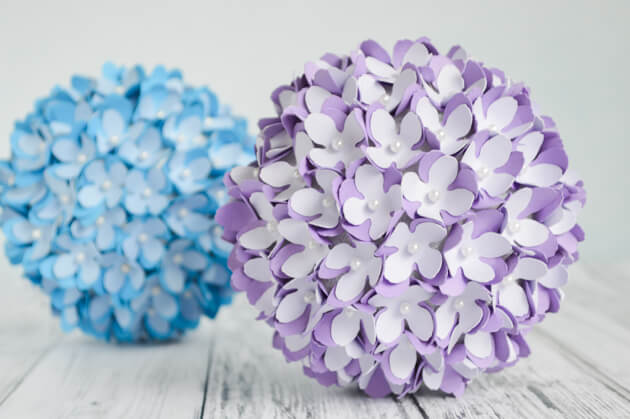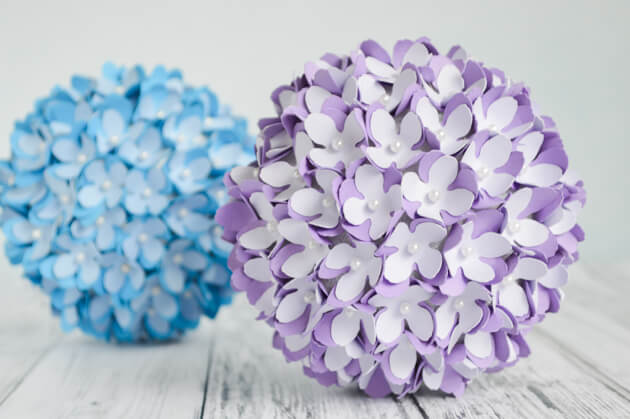 Pomanders, or kissing balls, make wonderful decor at weddings or during the holidays. This is a great tutorial from The Artisan Life.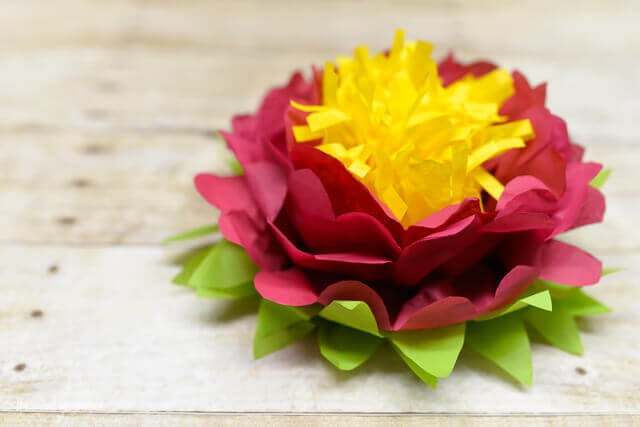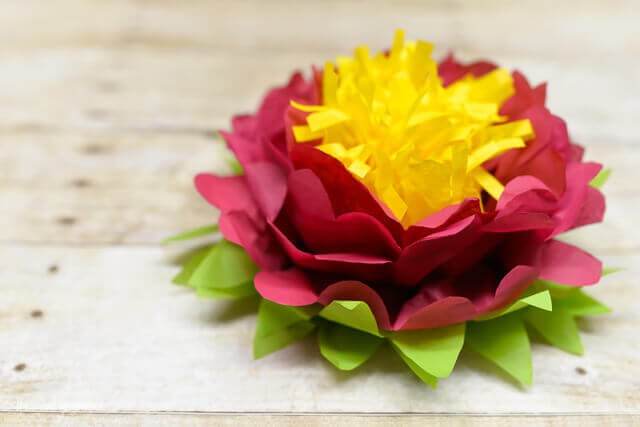 I also have a fun tutorial for a tri-color flower that is much more simple to make than it looks!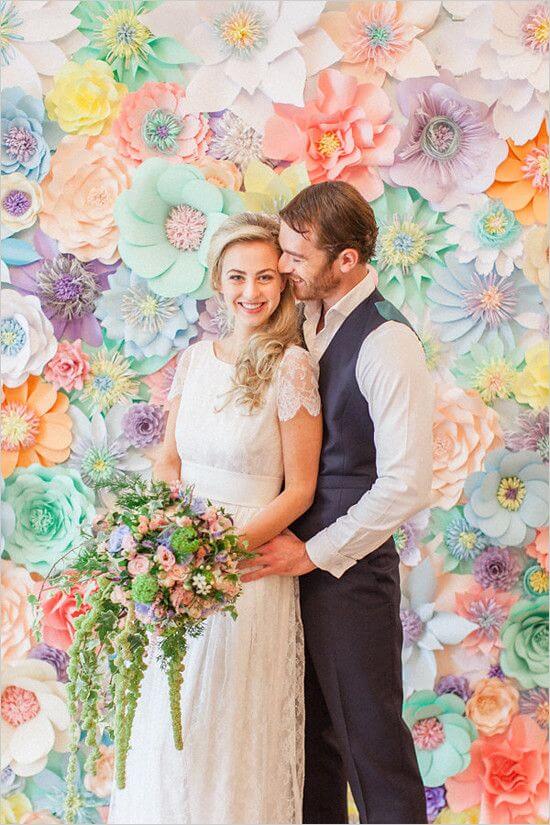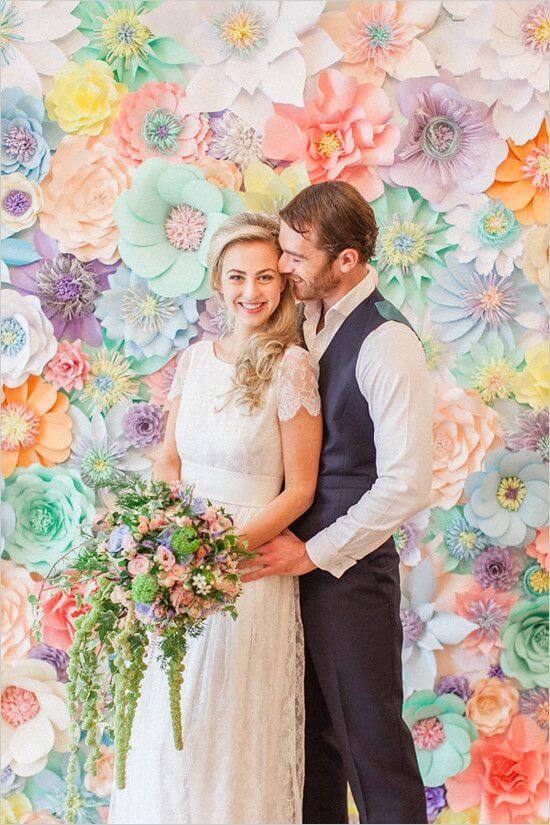 Okay, now I want you to take everything you've learned above, and make this backdrop. Because dang. This is one of the prettiest things I've ever seen! (From Wedding Chicks)
---
I've included some resources in the links above. Many of these flowers are made with tissue paper, and I've got you covered: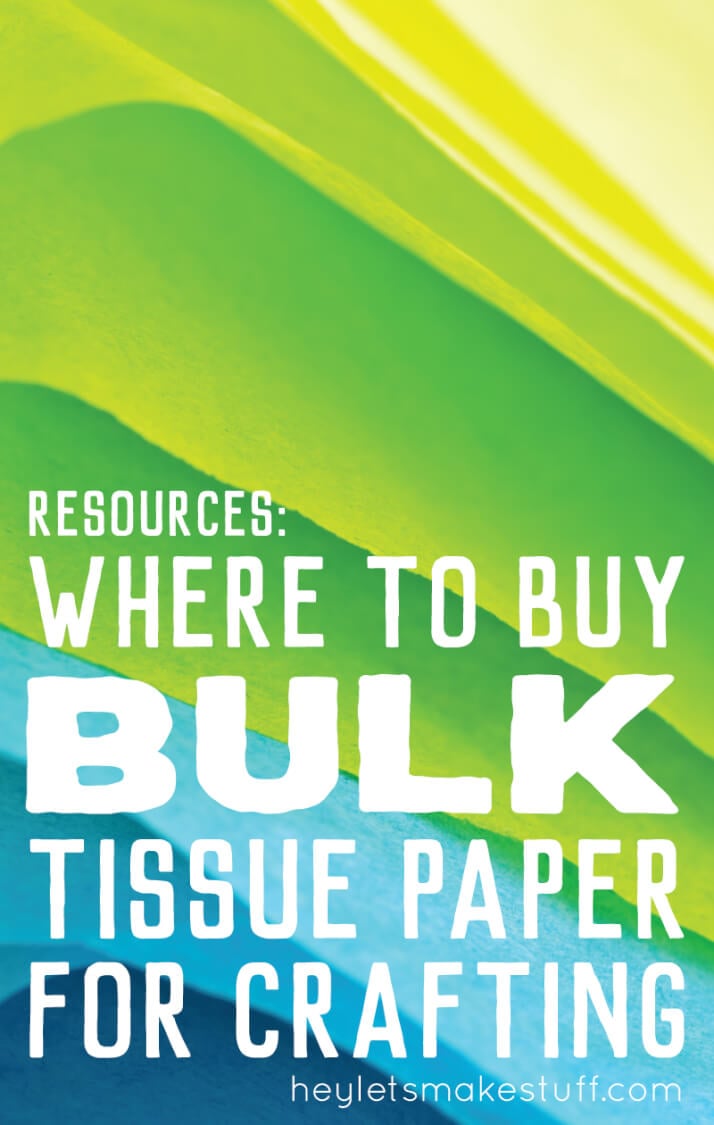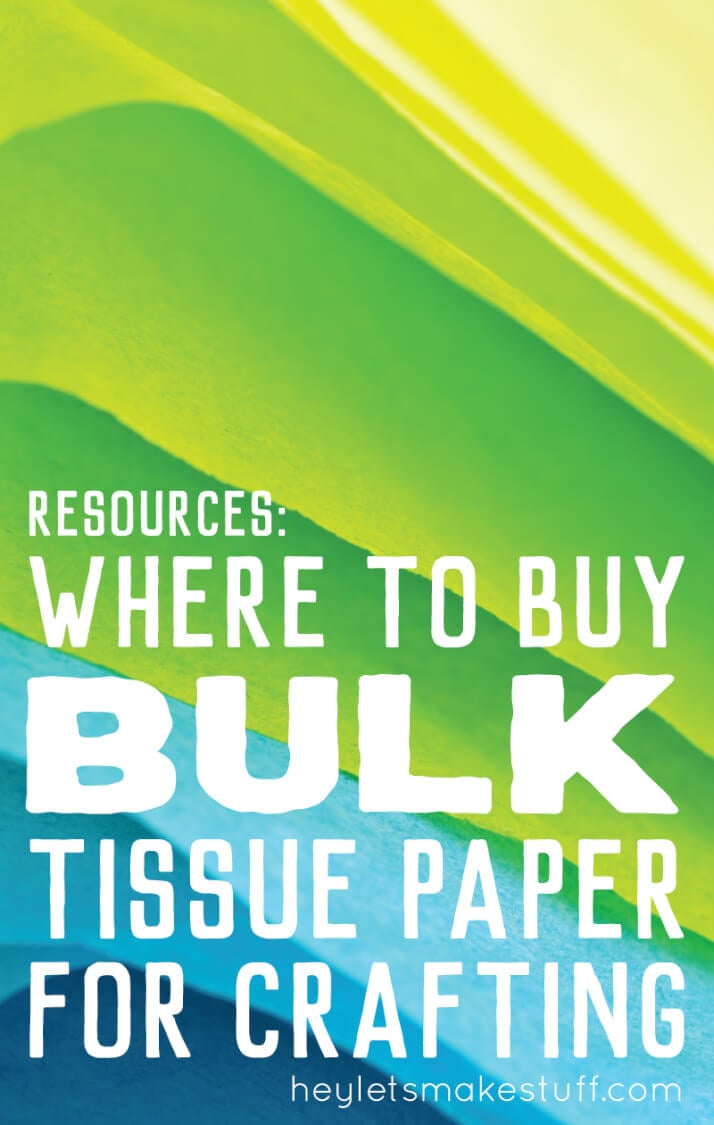 Hope you've enjoyed this round up of some of the most amazing paper flowers the interwebs have to offer. If you have a tutorial, link it in the comments and I'll consider adding it to the post!


Tissue Paper Craft Ideas