Delicate tissue paper is the perfect material for making paper flowers! These tissue paper peonies are a beautiful way to decorate a party, shower, or even nursery.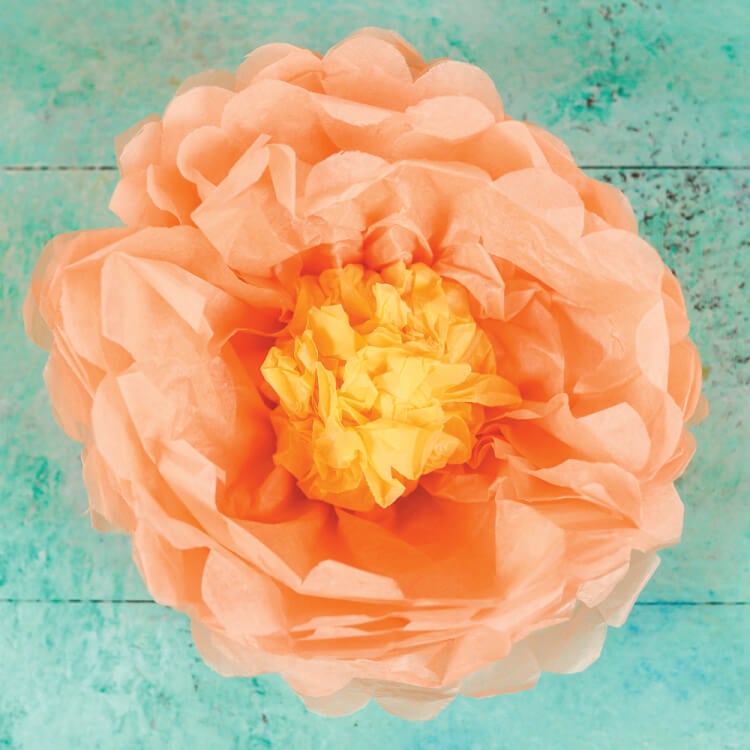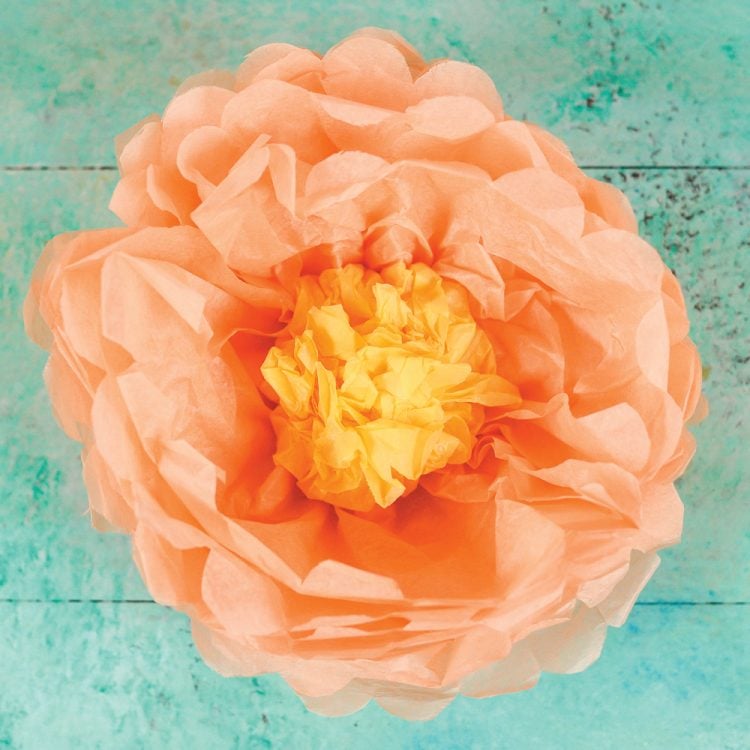 A few weeks ago, I shared how to make tissue paper sunflowers. I made this little video to go along with it, and shared two other flower versions at the end — a peony and a poppy. The poppy tutorial will come closer to Veteran's Day (the poppy being a symbol of remembrance), and today I have the easy tutorial for making tissue paper peonies!
Tissue paper flowers are my go-to decoration for parties, showers, and
weddings
. The best part about tissue paper flowers is that they are both inexpensive and easy to make. Even if you're not super crafty, you can make these!
Tissue Paper Peonies Supplies:
Looking to buy tissue paper in bulk? Here are my favorite shops.
Tissue Paper Peonies Directions:
For the peony, you're going to need 6-8 squares of peach and two squares of yellow. Here's how to make your squares. Start with one color of your tissue paper
. Fold the two sheets of tissue paper in half.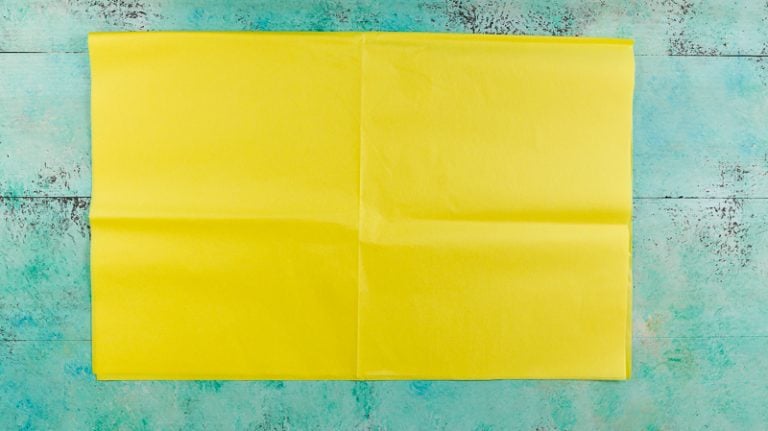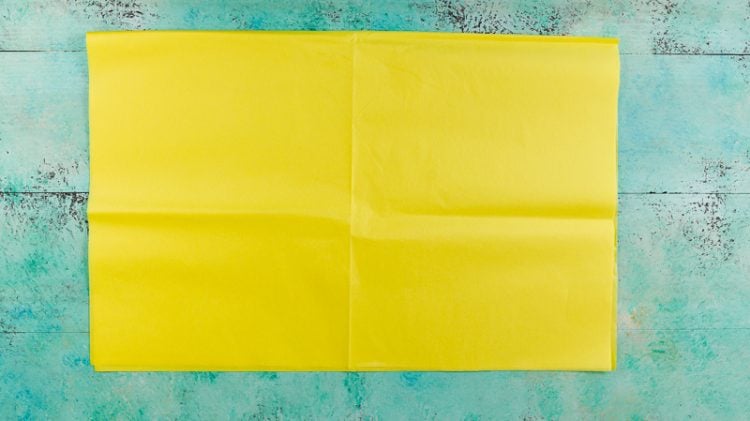 Fold in half again.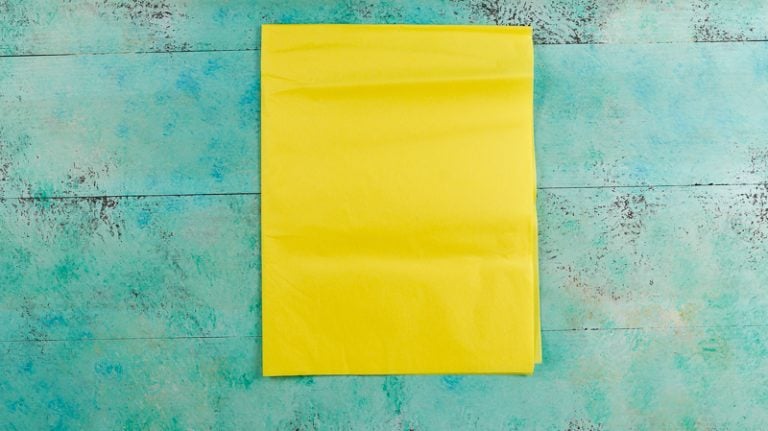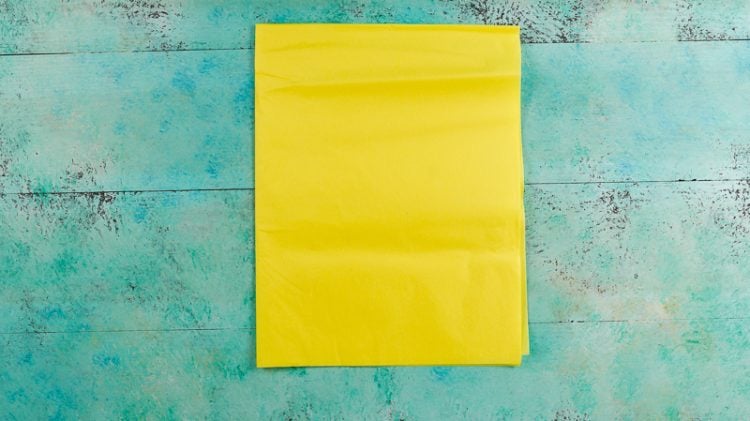 Find the corner with all of the separate pieces of paper (not one with a fold). Take this corner and fold it to the opposite edge to make a triangle.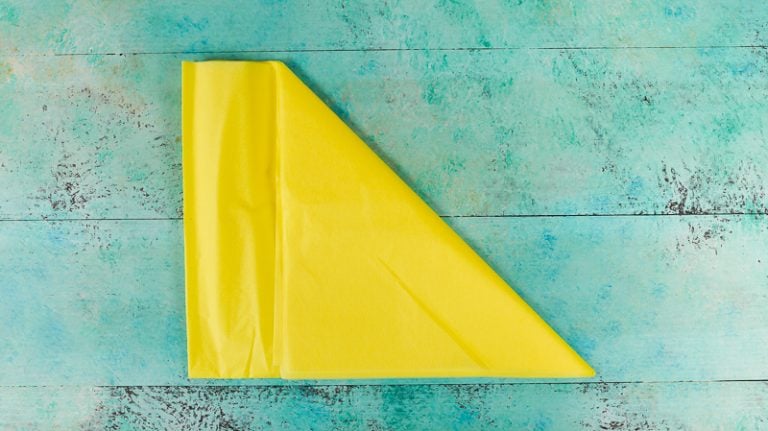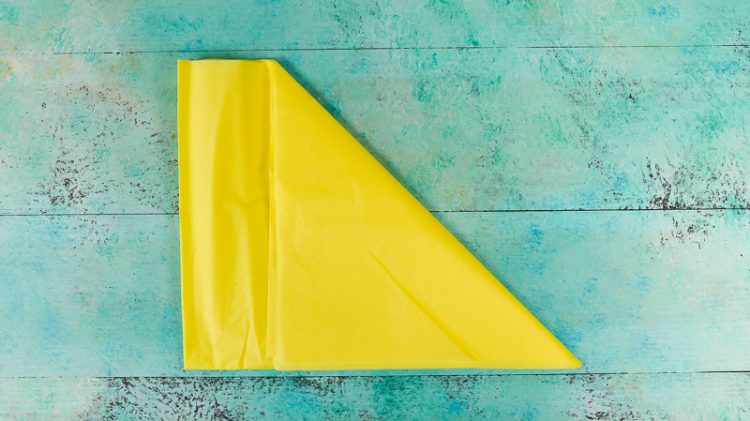 Trim off the extra rectangle of paper.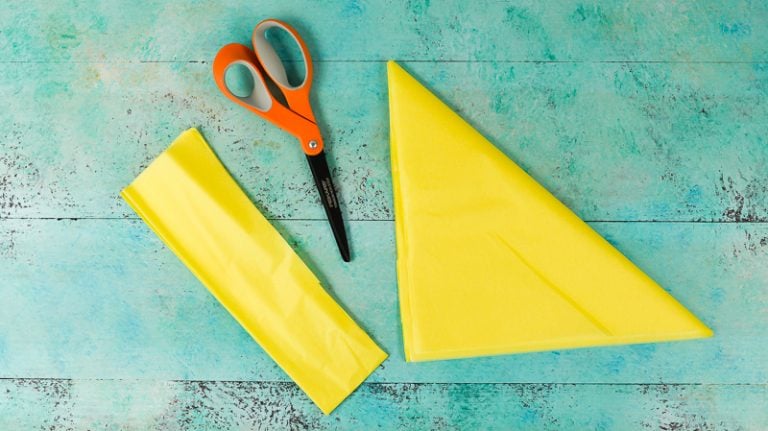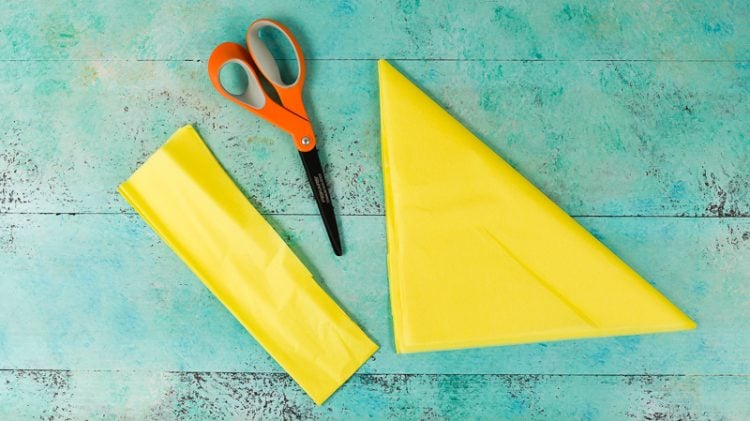 When you open up the triangle to make a square, you'll notice that some edges still have a fold. Trim off that edge by slipping your scissors into the fold and cut to separate all the pieces of paper. Basically, you want eight individual squares. (Yes, I have "paper" written on my scissors like any person who has a separate pair of fabric scissors!)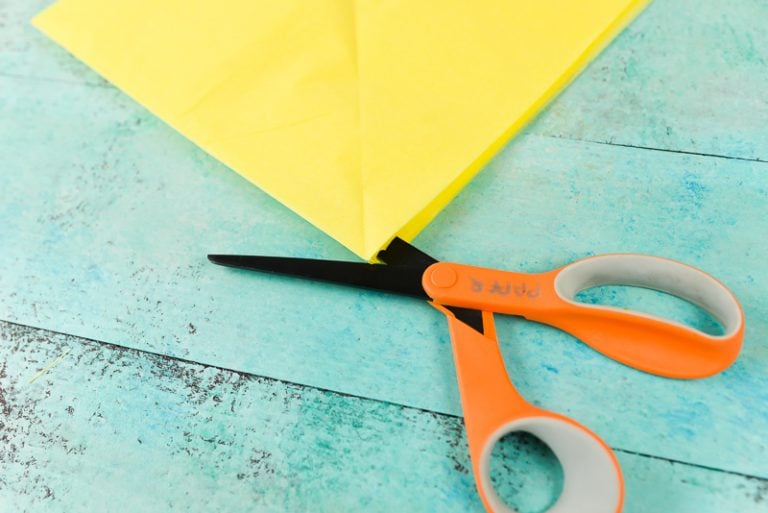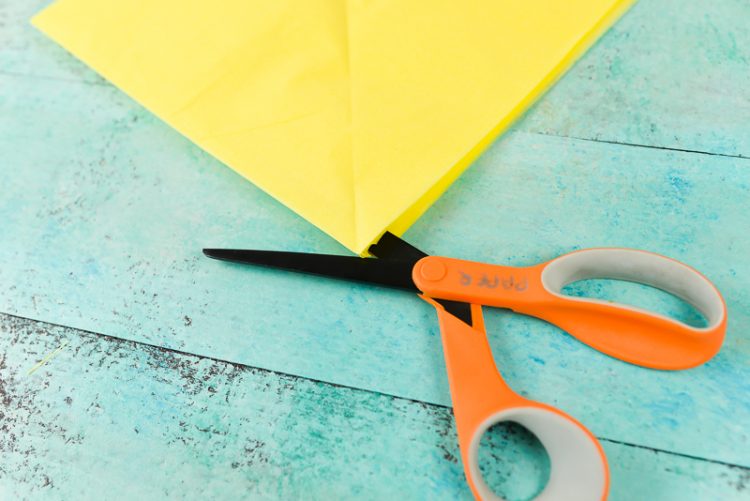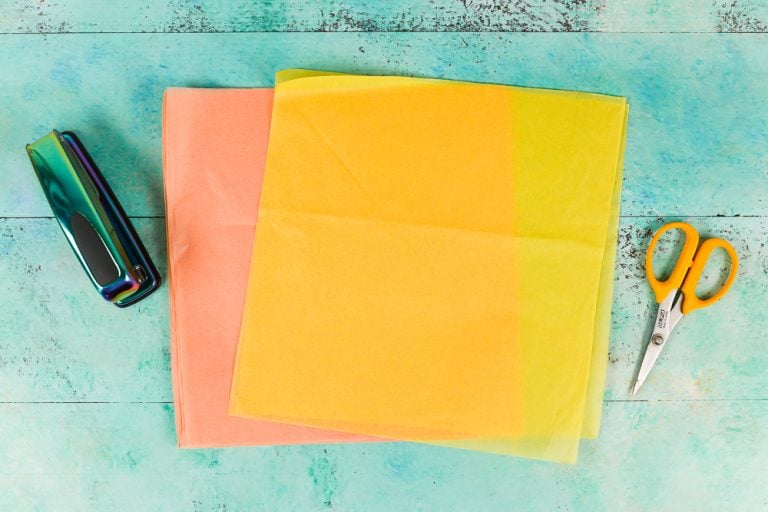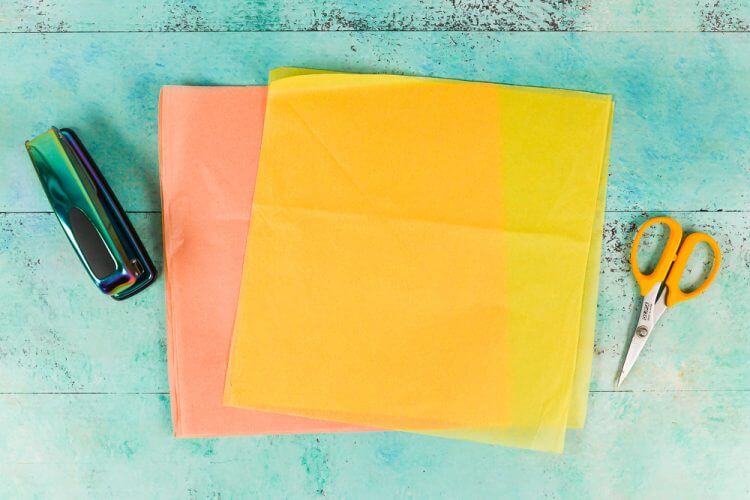 Stack your peach and yellow and fold it, accordion-style. For the peony, I like to fold my folds a little narrower than when I make other flowers — 8 to 10 folds.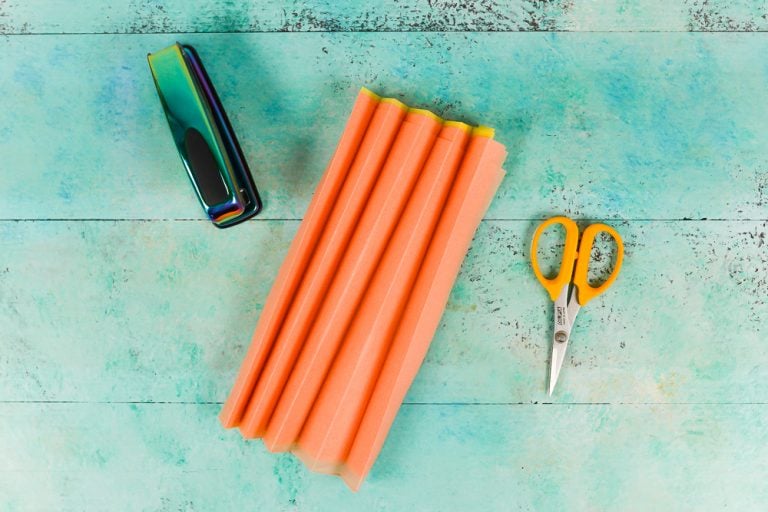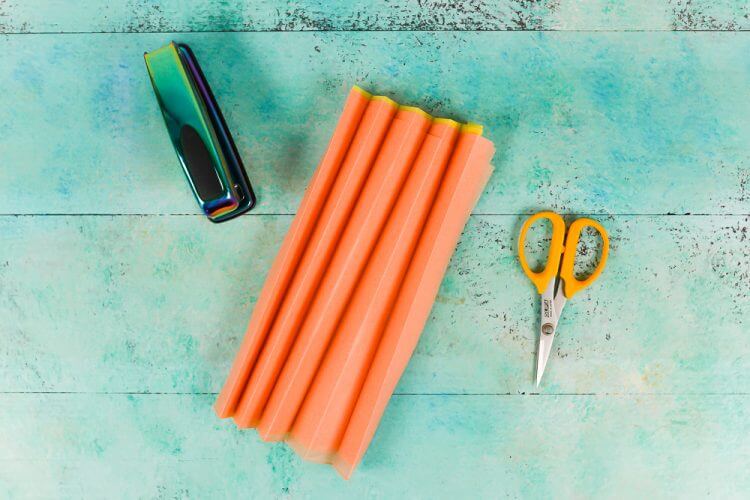 Staple in the middle.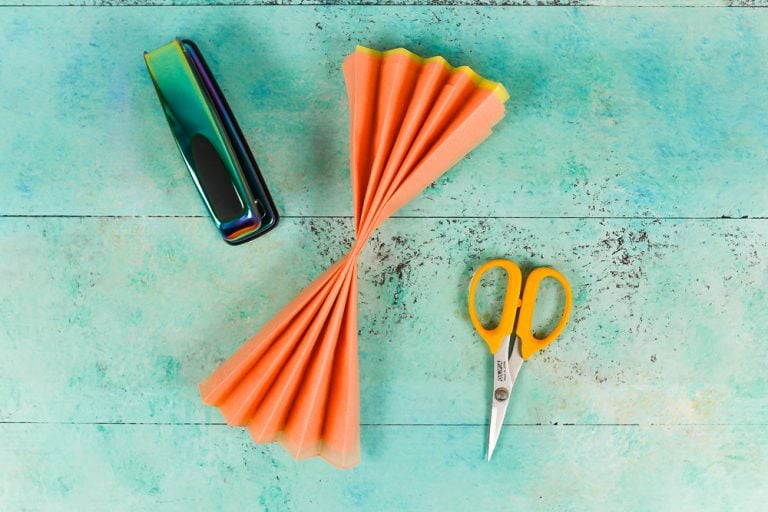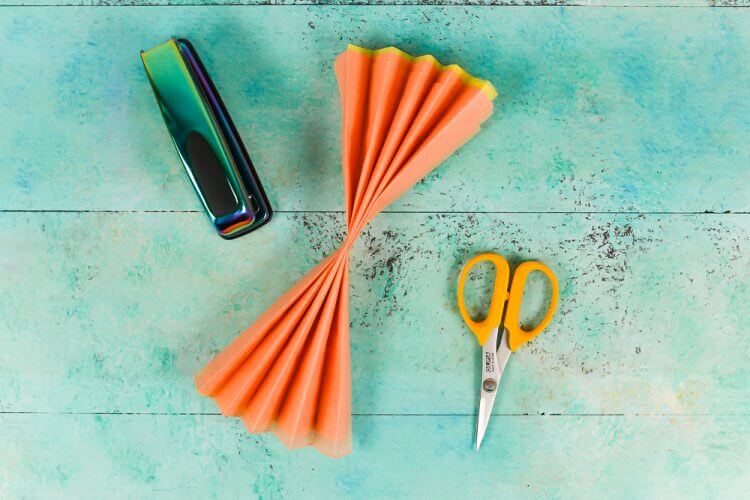 Using your scissors, round the ends of your tissue paper accordion.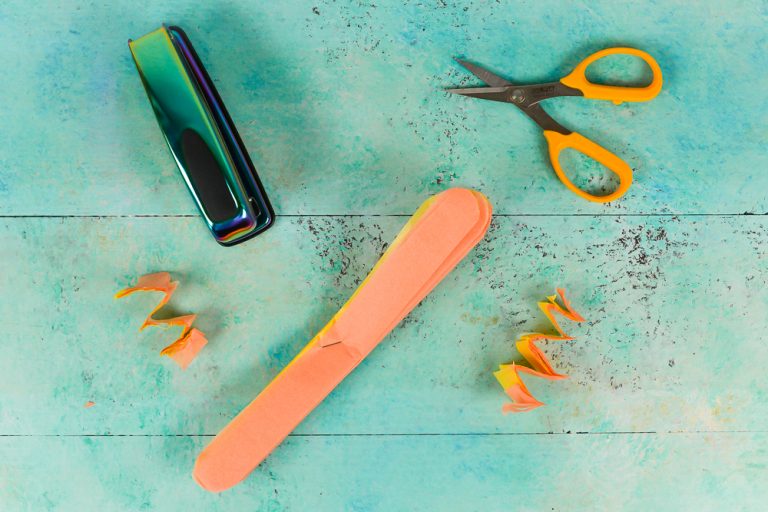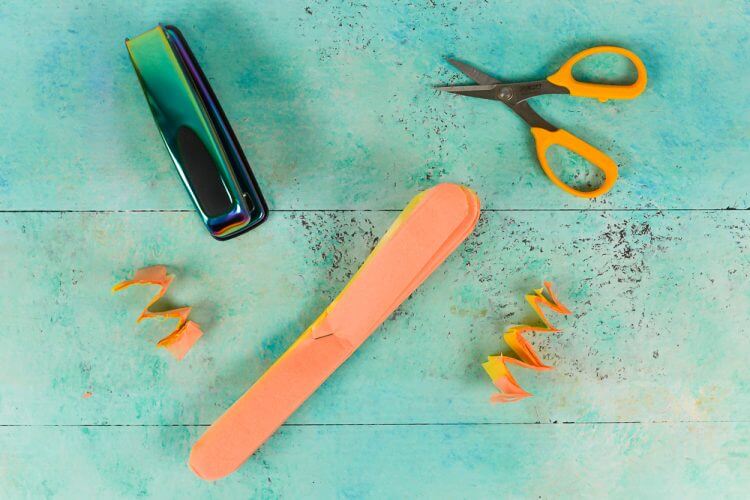 Carefully start to separate the layers of the peony. Pull from the inside of each layer, as opposed to out on each edge. This will help keep the flowers from tearing.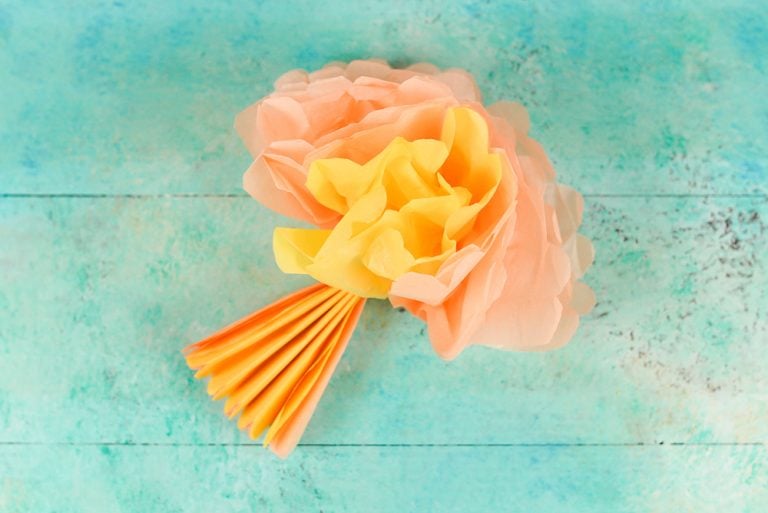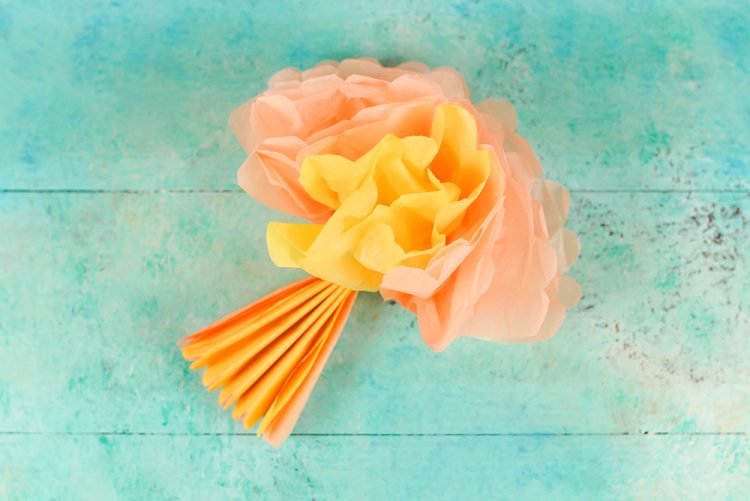 Keep fluffing the layers until you have half the flower, then fluff the other side. Once you have it all fluffed, crumple the yellow pieces to create the center of your peony. Fluff the petals around the center, keeping it sort of cup-shaped like a real peony.
I love this! How sweet would these be as feminine baby shower decorations or at a bridal shower in the wedding colors? So sweet.