If you're ready to stop hiding and just call it like it is, then this Bless this Mess SVG is for you! Add this sweet phrase to printables, throw pillows, tea towels and more.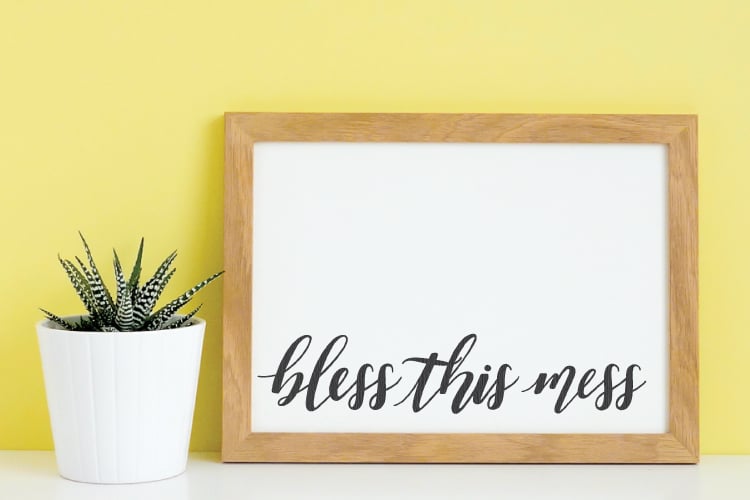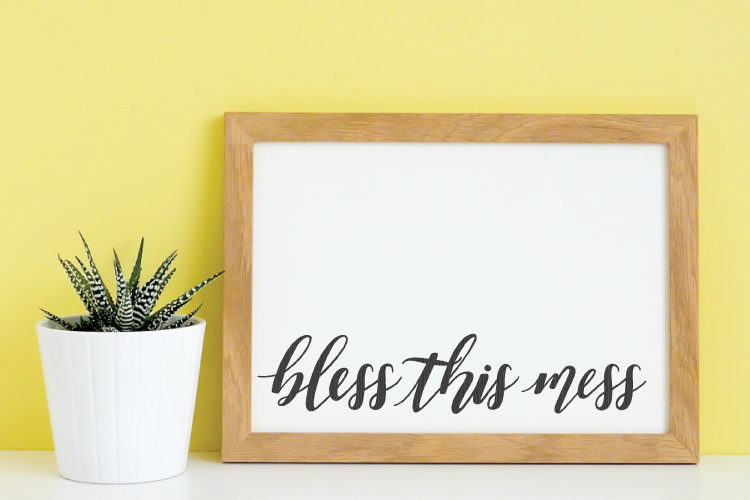 Let's be real for a sec, shall we? Between kids, work, a husband, showering, and just trying (and failing) to stay healthy…who the heck has time to clean? I could say something endearing like "my kids are making memories" or "they're only little once" but let's face it…I'm busy, I'm tired, I'm fighting the never-ending cold, and I just don't have the time, energy, or desire to clean. So, instead, I am asking (errr….begging) for blessings. I was begging for a magic cleaning fairy but that doesn't look like it's happening anytime soon. It's a mess. It's mine. And it's okay! We could all use a little extra blessing here and there.
Not that I'm encouraging you to make more of a mess by busting out the craft stash, but what better way to forget your to-do list than to create! This Bless this Mess SVG is simple enough to be elegant while not adding to any existing feelings of clutter takeover in your home. How perfect is this SVG as a framed printable hanging in a playroom, craft room, or even bedroom? Or why not add it to a pair of tea towels and gift it to a close friend? The possibilities are endless—just like the mess seems to be!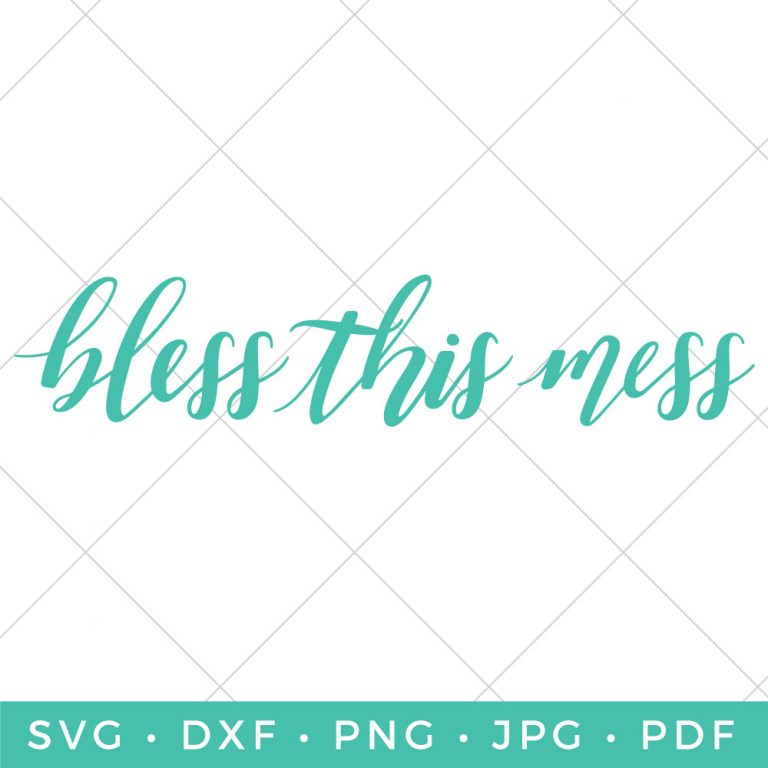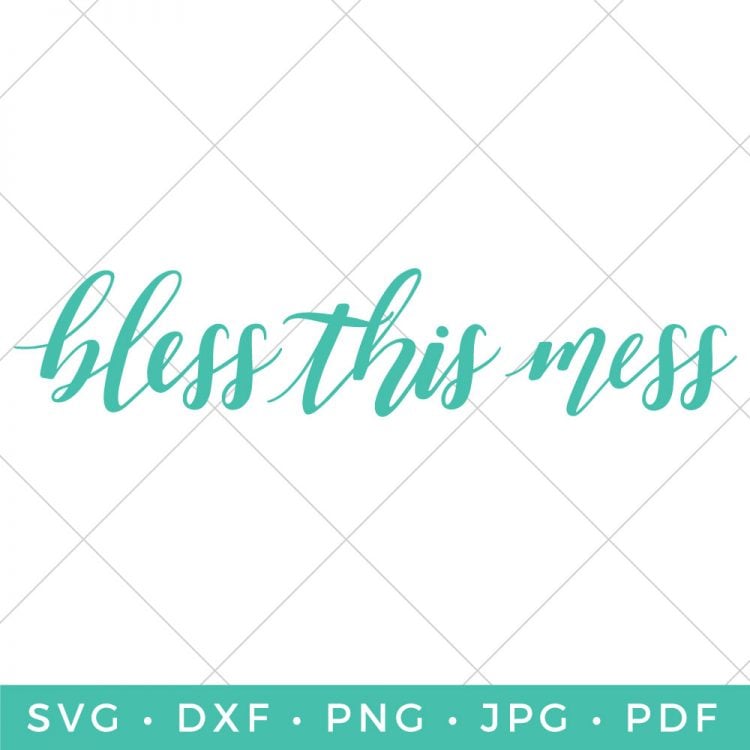 Download the Bless this Mess SVG here
These files were a flash freebie, available for only one week! If you don't want to miss one of these freebies, sign up for my email community! I send out a freebie every Friday!