New to using your Cricut? These easy Cricut projects for beginners are the perfect place to start! Get your feet wet with these fun but simple Cricut crafts using your Cricut Maker, Cricut Explore, or Cricut Joy machine.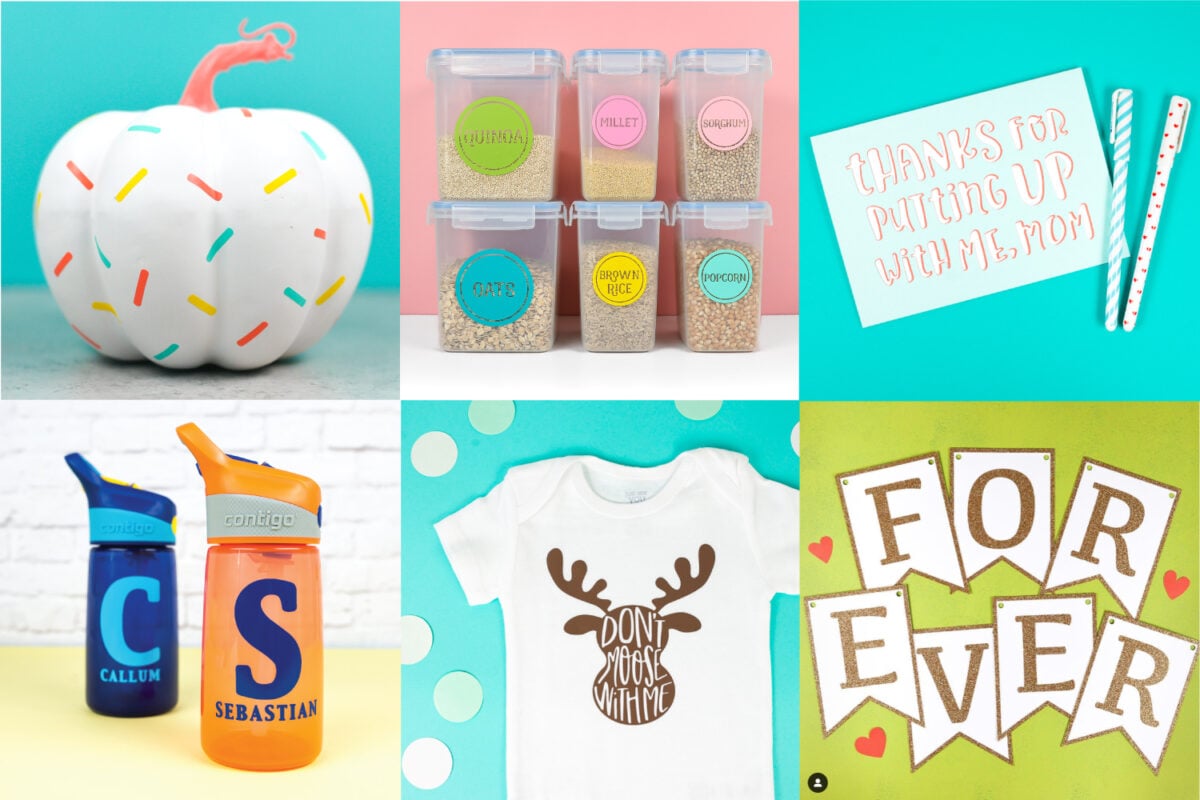 Getting your Cricut out of the box and starting to work with it can be intimidating to anyone! Your Cricut can seem like such a complicated machine, with so many blades, mats, materials and tools. Thankfully, I have good news for you!
I've rounded up a bunch of Cricut projects for beginners in this post! These projects are perfect for learning how to use your machine, as well as the blades, mats, tools, and materials you may want to play around with. Sometimes you need a little inspiration to think of some Cricut project ideas.
Need help with your Cricut? Get started with one of my Cricut eBooks! Each book is written for your specific machine, so it contains everything you need to know and nothing you don't! You can learn to LOVE your Cricut machine!
Easy Cricut Projects for Beginners
Easy Iron On Vinyl Projects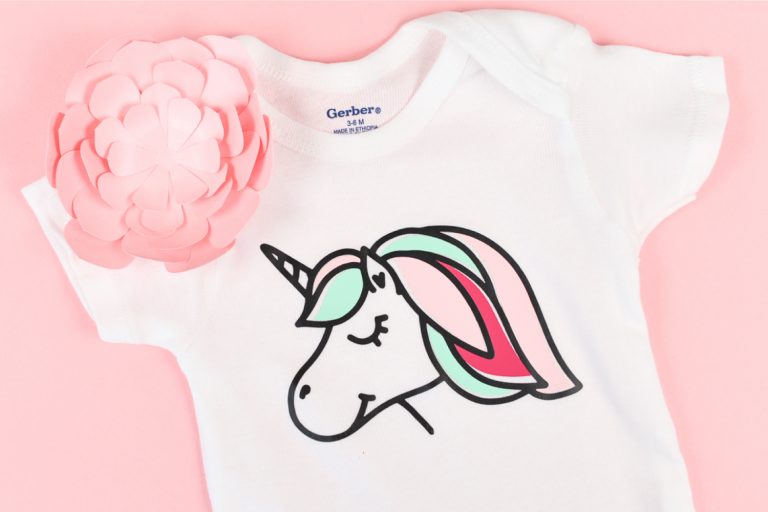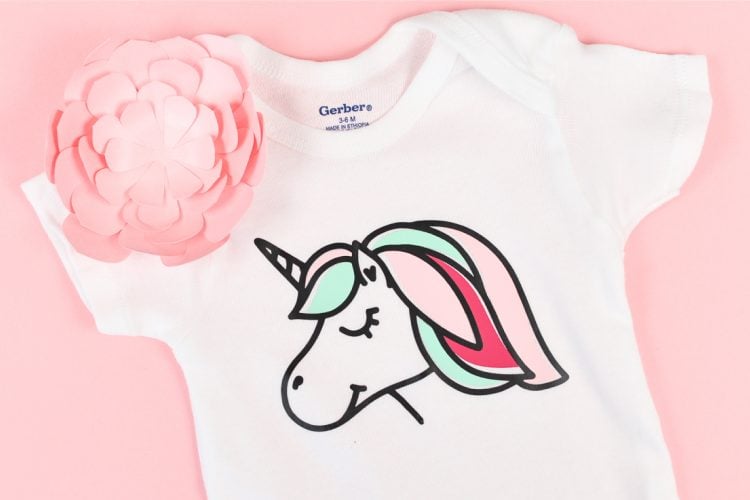 One of the most basic Cricut materials is iron on vinyl, also called heat transfer vinyl (or HTV for short). Check out my How to Use Cricut Iron On Vinyl post. It has everything (and I mean everything!) you could ever want to know. You can also see my Tips to Get Iron On to Stick and Last Longer.
The most obvious choice is using it on apparel. Check out my Using Iron On Vinyl on a Shirt post for tips on choosing vinyl, getting it lined up, and making sure it sticks—for good! You can also use iron on vinyl on tote bags, pillows, cardstock and even wood!
Then take a look at these other iron on vinyl tutorials that are super simple for beginners!
Easy Adhesive Vinyl Projects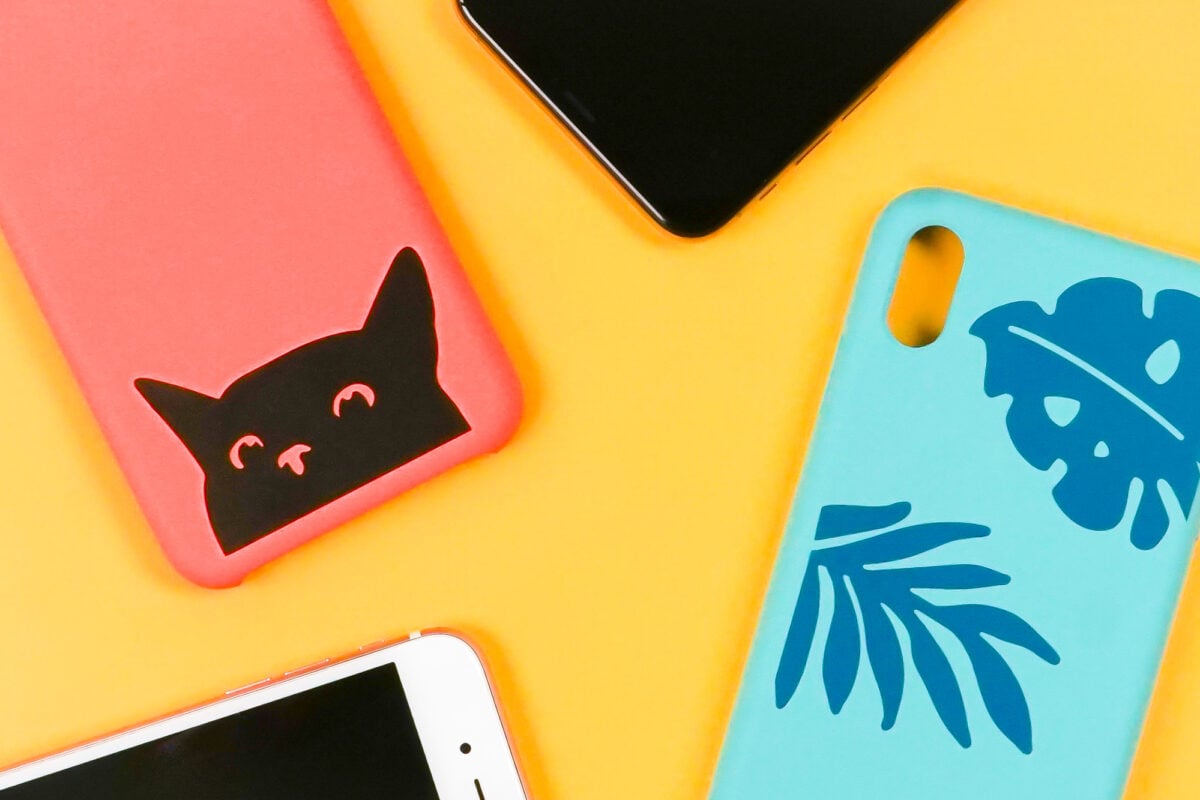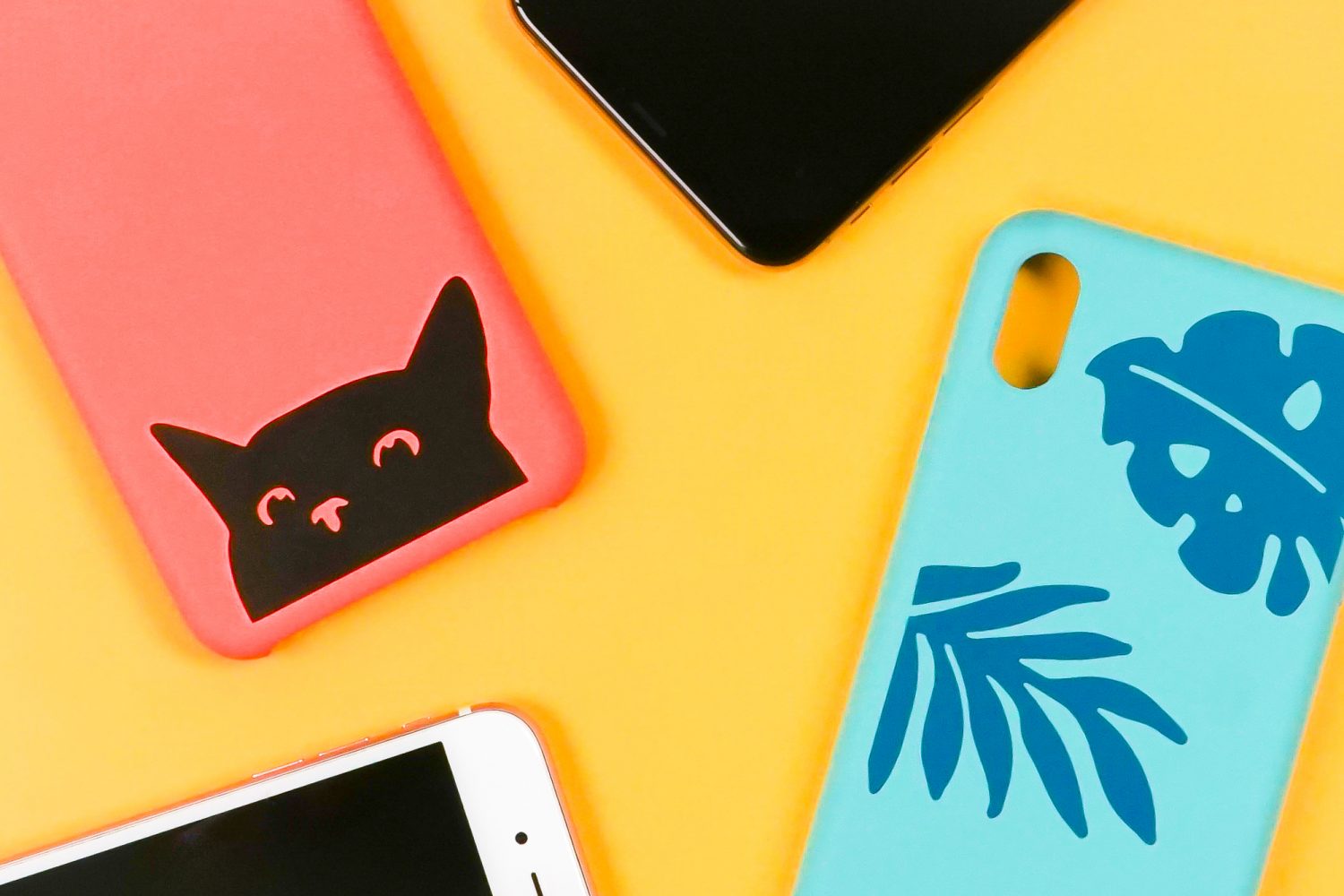 Adhesive vinyl is another material that's great for beginner Cricut users. It's basically a big sticker! My Cricut Phone Case is a fun project. You can also check out my guide to Using Transfer Tape, as well as Layering Adhesive Vinyl.
Here's some adhesive vinyl projects that even the newest Cricut user can make!
Easy Card Stock + Paper Projects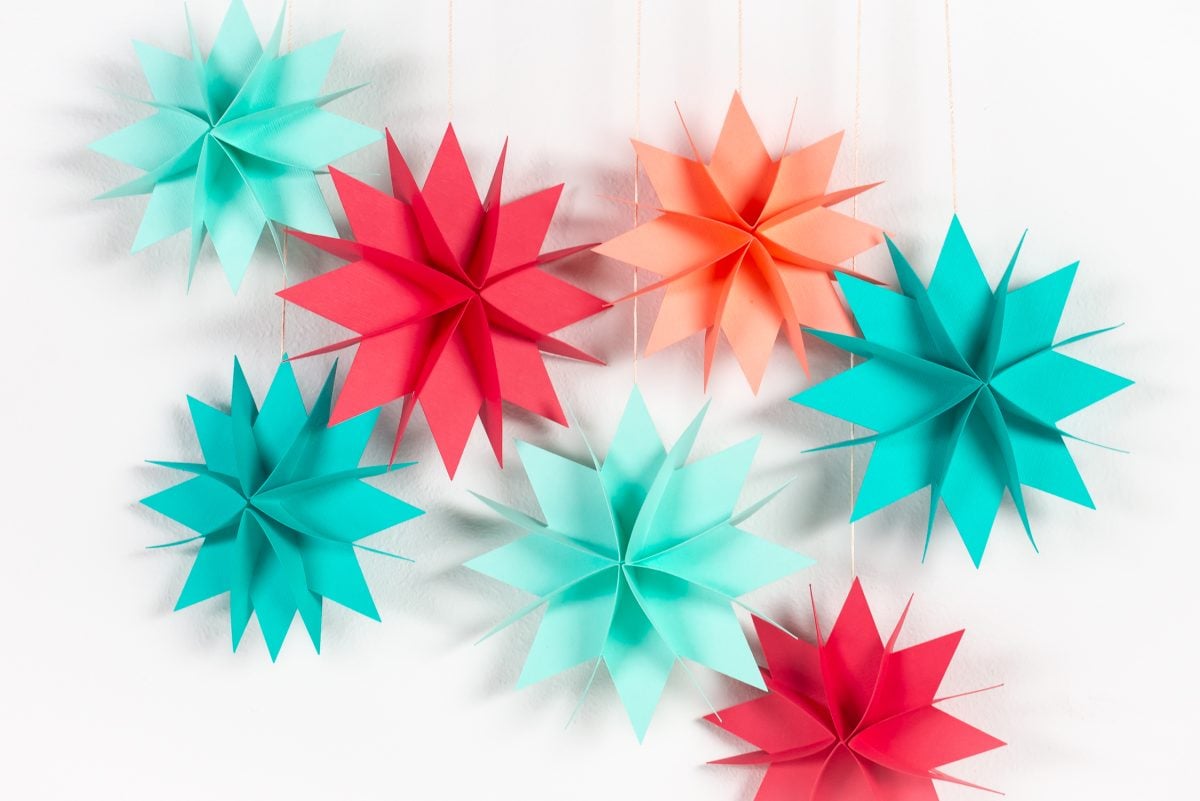 Card stock and paper are two of my favorite materials for new Cricut users because they are so inexpensive—perfect when you're starting out and don't want to spend a lot of money! I love making all sorts of things, like these paper stars! Check out my Ultimate Guide to Cutting Cardstock and Paper with a Cricut for all the details.
Want to make more paper and card stock Cricut projects for beginners? Check out these fan favorites from my blog:
More Cricut Projects for Beginners!
Looking for even more beginner Cricut crafts? Check out these fun ideas from some of my favorite bloggers! These crafts are all perfect if you're just getting started using your Cricut Explore or Cricut Maker.
Iron-On Vinyl: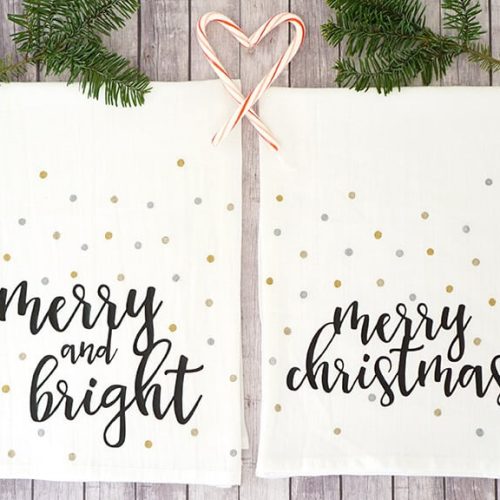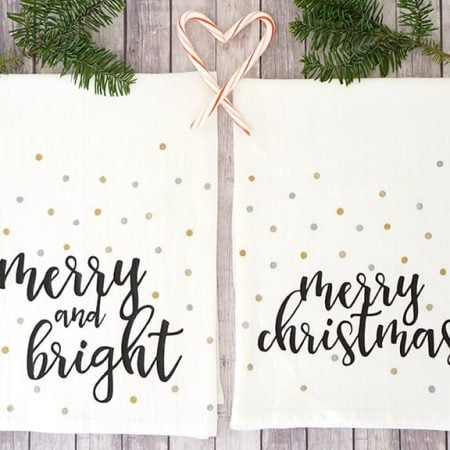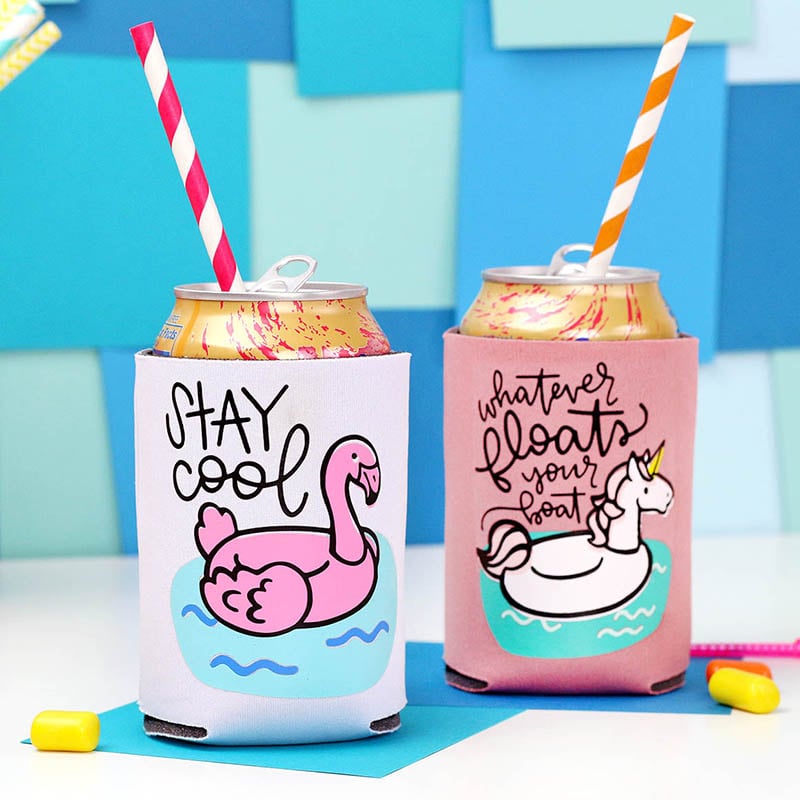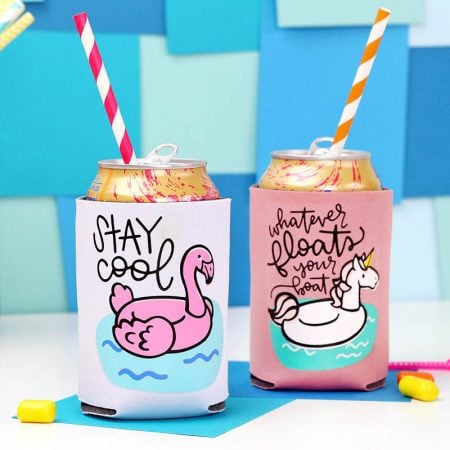 Learn how to make DIY koozies with iron on vinyl. It's easy to personalize koozies with your Cricut or Silhouette and this tutorial!
Get the Tutorial from Persia Lou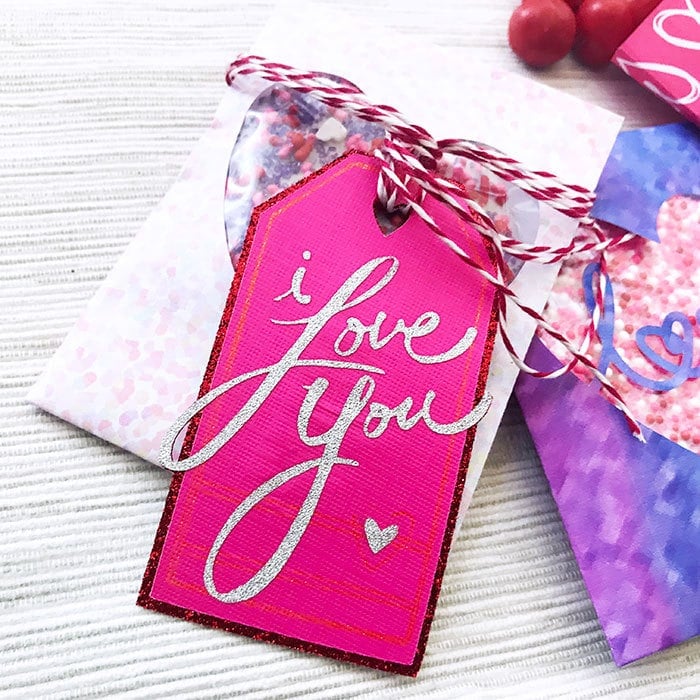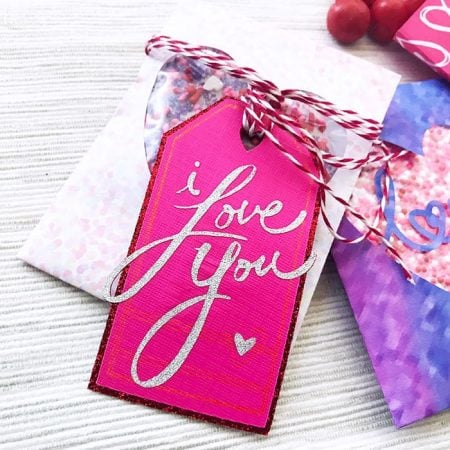 You can use this fun Valentine's Day Cricut project to create all kinds of personalized tags or use the pieces to make other project types. Change the colors, materials and even the wording!
Get the tutorial from 100 Directions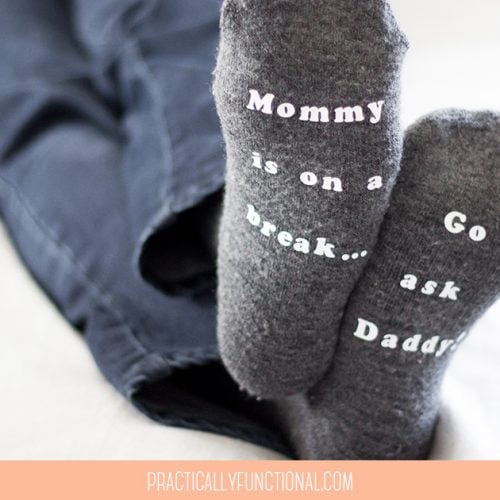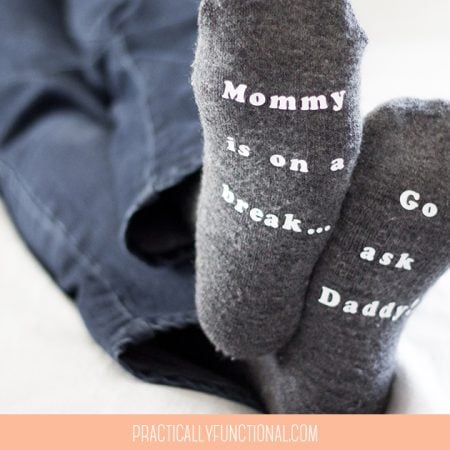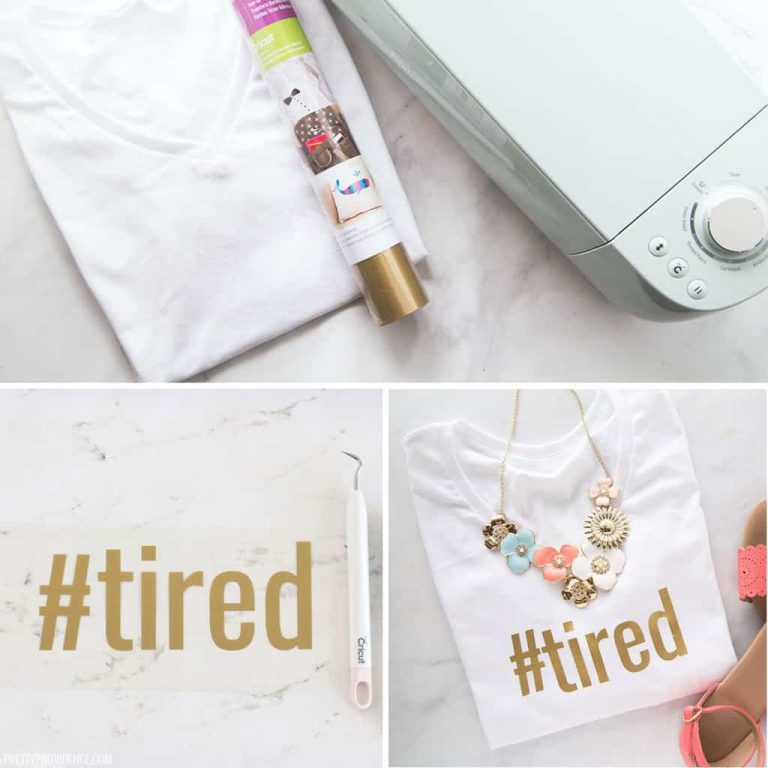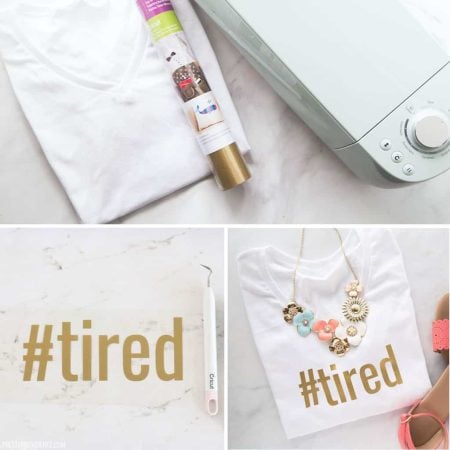 The best tutorial for how to make a shirt with a Cricut! Everything you need to know from how to design, to cut Cricut iron on vinyl, to ironing it onto a t-shirt! You'll be a pro 'Cricut shirt maker' in no time.
Get the tutorial from Pretty Providence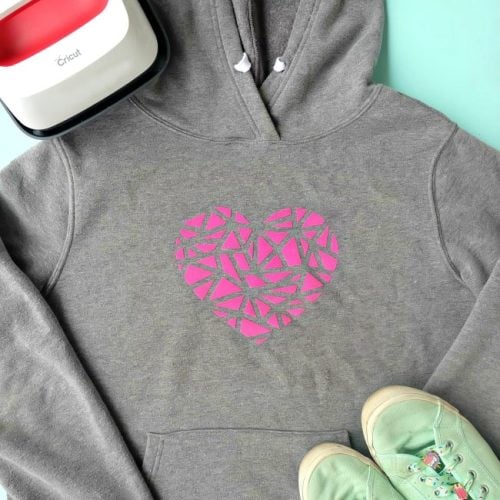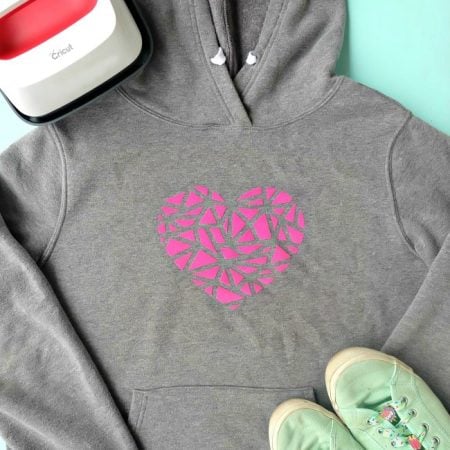 Patterned Iron-On Vinyl: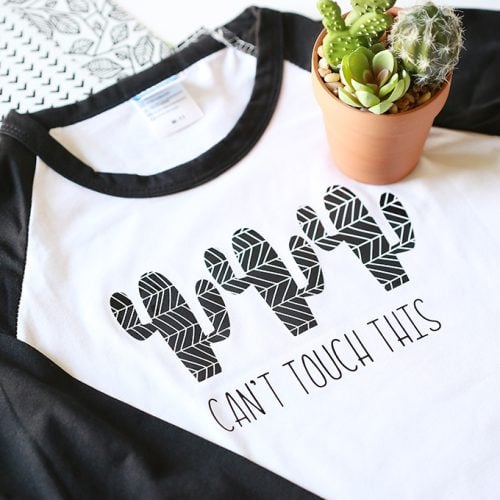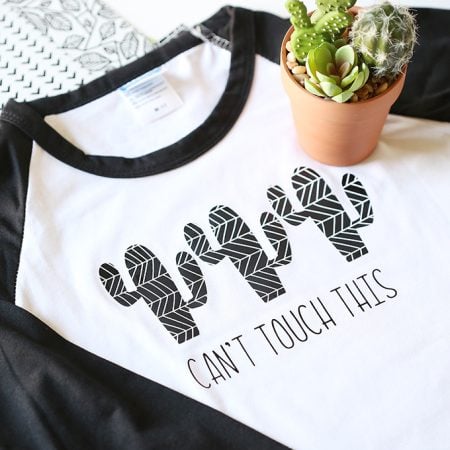 Have you seen Cricut's Patterned Iron On yet? I'm in love! I stumbled upon the Nature Walk Basics sampler and just knew the black and white patterns would look amazing on a shirt (and a million other things).
Get the tutorial from See Vanessa Craft
Adhesive Vinyl: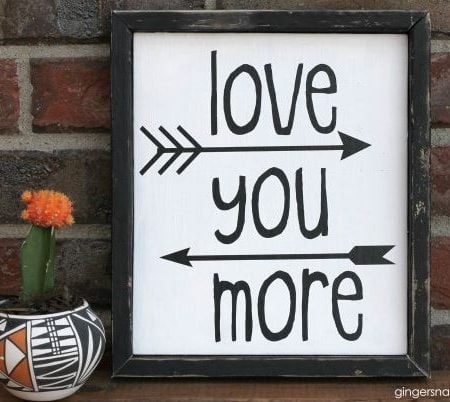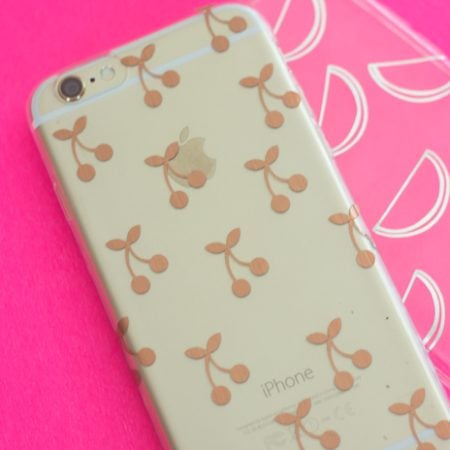 Create a Cricut Phone Case using your Cricut Explore or Cricut Maker. Choose from hundreds of trendy designs available in Cricut Design Space.
Get the tutorial from See Lindsey
Cardstock: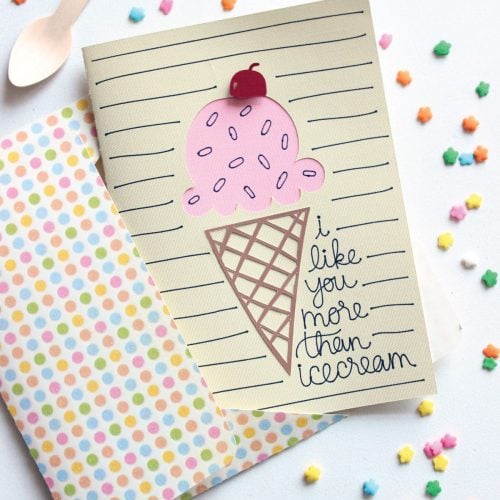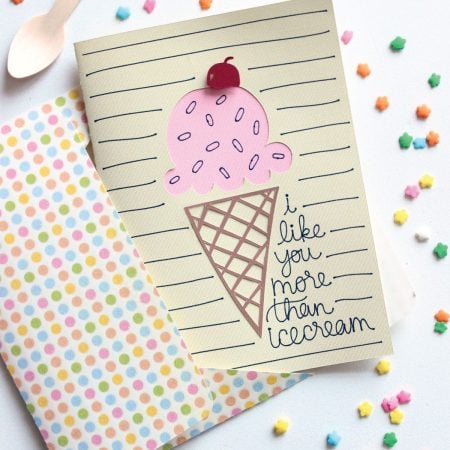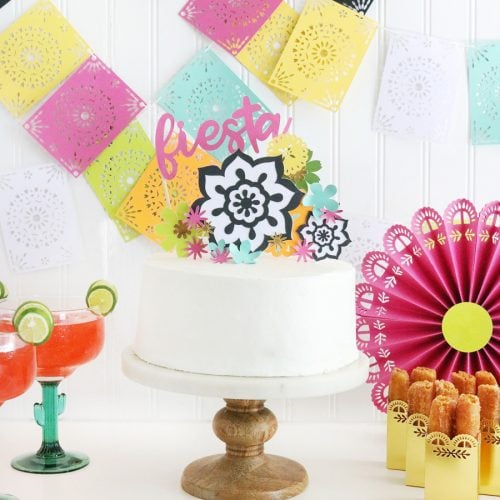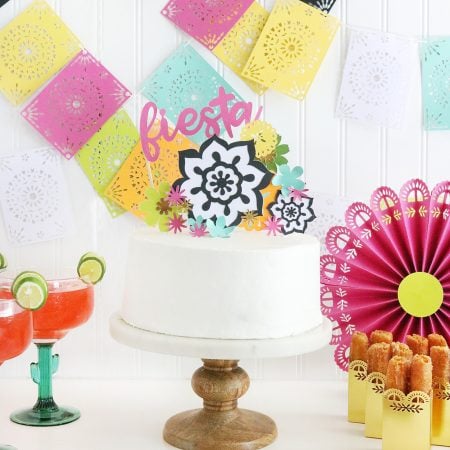 Creating fun party decor has never been easier! These Easy DIY Fiesta Inspired Cake Toppers & Treat Bags were a cinch to make with the help of the Cricut Maker and the new scoring wheel!
Get the tutorial from The Crafted Sparrow
Cricut Iron On Designs: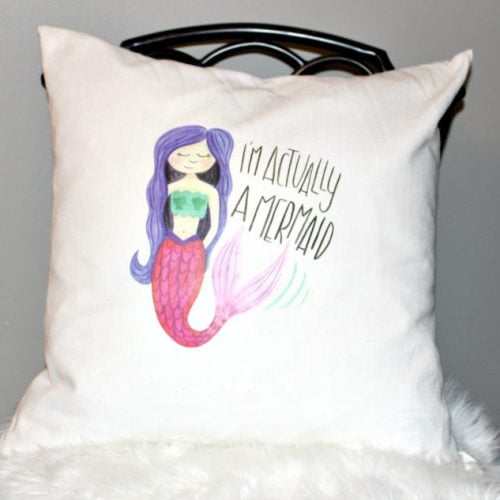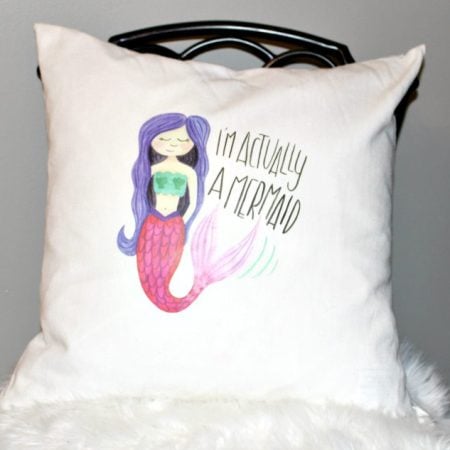 Leather: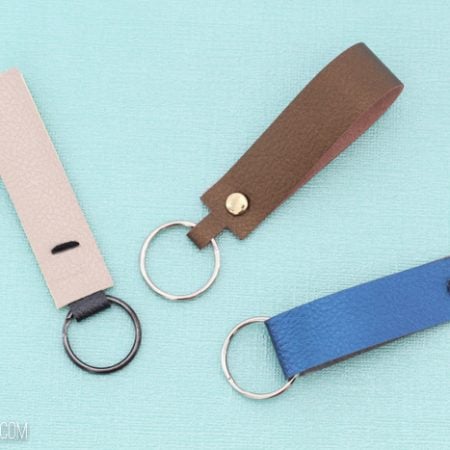 Fabric: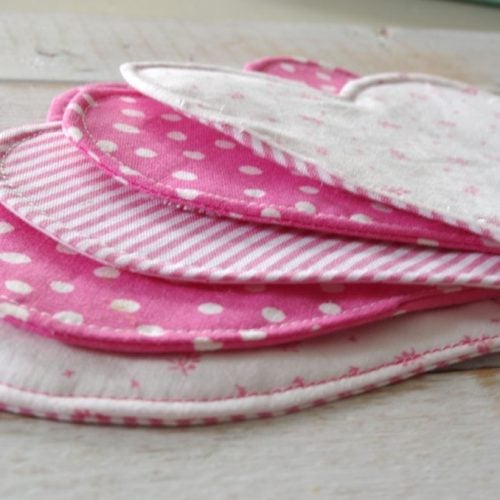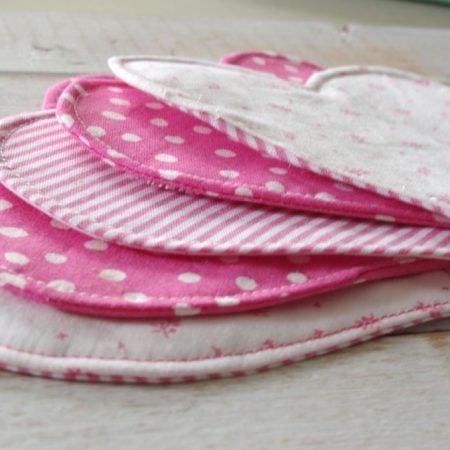 Sharing my easy to make heart shaped fabric coasters that I made using the Cricut Maker. Consider using two different fabrics like I did with the pink/white stripes and the pink/white floral fabric. After all, they are reversible!
Get the tutorial from Create and Babble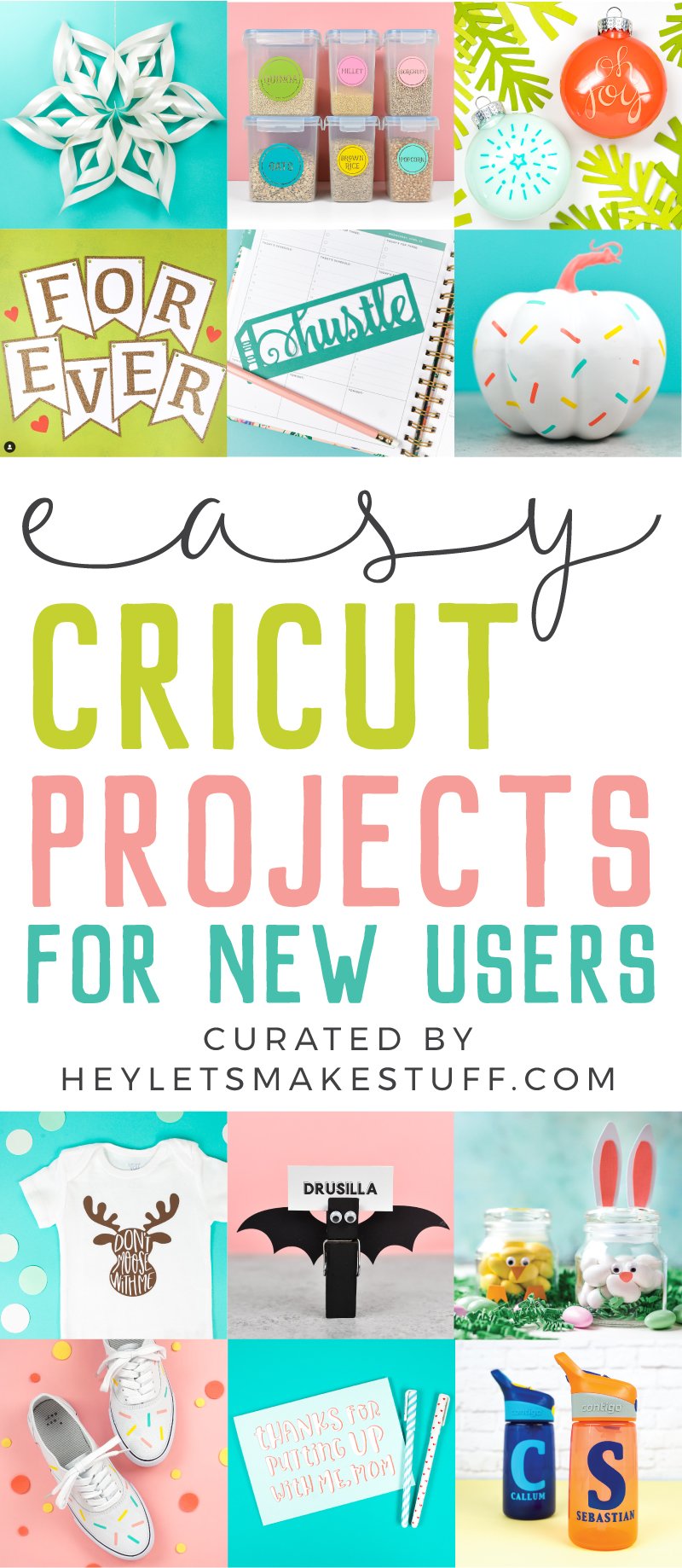 Get the Cricut of Your Dreams!