Cricut makes more than cutting machines! Come and take a look at their range of hand tools, including the True Control Knife, rotary cutter, acrylic ruler, cutting ruler, and self-healing mat—and learn how each one can complement your Cricut crafting.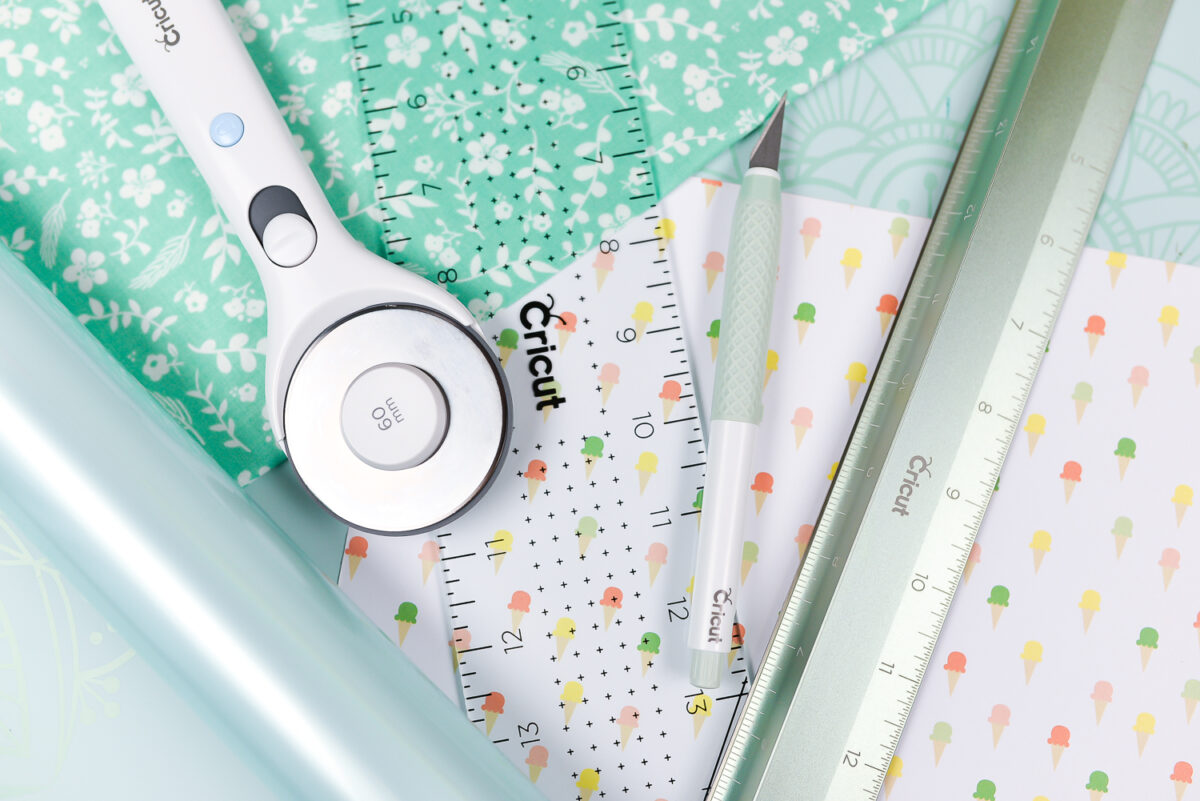 All About the Cricut Hand Tools
Cricut recently expanded their line of crafting tools! I have already written about the Cricut Basic Toolset in the past, as well as my favorite Cricut Explore Accessories and Cricut Maker Accessories, and readers have found these posts helpful. So today I'm tackling these newer Cricut Hand Tools—what they are, what makes them different from similar tools on the market, and other tips and tricks for using them. We'll be covering the True Control Knife, cutting ruler, rotary cutter, acrylic ruler, and the self-healing cutting mat—all of which can help you make even MORE with your Cricut.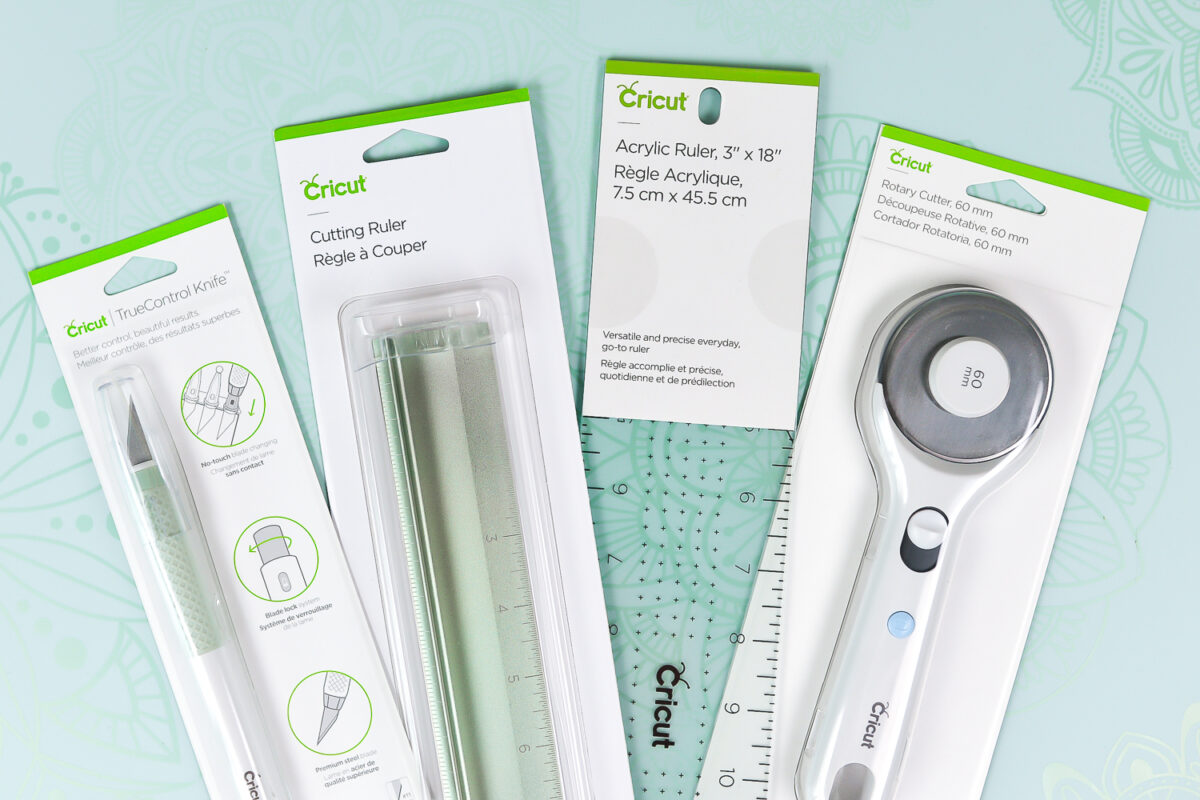 You can also check out my post 10 Ways to Use Cricut Hand Tools, just in case you're thinking, "how would that ACTUALLY make my Cricut crafting easier?"
Let's check them out!
The Cricut True Control Knife
When Cricut released their own branded craft knife, I was skeptical. I wasn't sold on needing a new craft knife—I thought mine worked just fine. Yet once I started using it, I found that Cricut really did solve a few problems I didn't even realize I had with my other craft knife. You can use the Cricut True Control Knife to cut all sorts of materials, like cardstock, vinyl, acetate, fabric, and more.
First, it has a nice feel when I'm holding it. The body of the knife is thicker than any other craft knife I've used, and it feels good to hold. The grip is soft but firm and feels secure in my hand. My other craft knife had a harder grip, which fatigued my hand more.
The blade itself is also secure. I've had issues with another (quickly replaced) craft knife where the blade came loose, and I haven't run across this with the True Control Knife.
The True Control Knife is shaped in a way that when it's capped, it doesn't roll off the table—which you know is amazing if you've ever dodged a craft knife that's fallen off your table.
And this might seem like a silly detail, but I love that the cap stays on! I know that seems so simple, but I am constantly losing the cap of my old craft knife, which is super dangerous with two toddlers roaming my house (they are my own toddlers, not some random toddlers, for the record).
I use the True Control Knife along with my Cricut Cutting Ruler and Cricut Self-Healing Mat, which I'll talk about later in this post.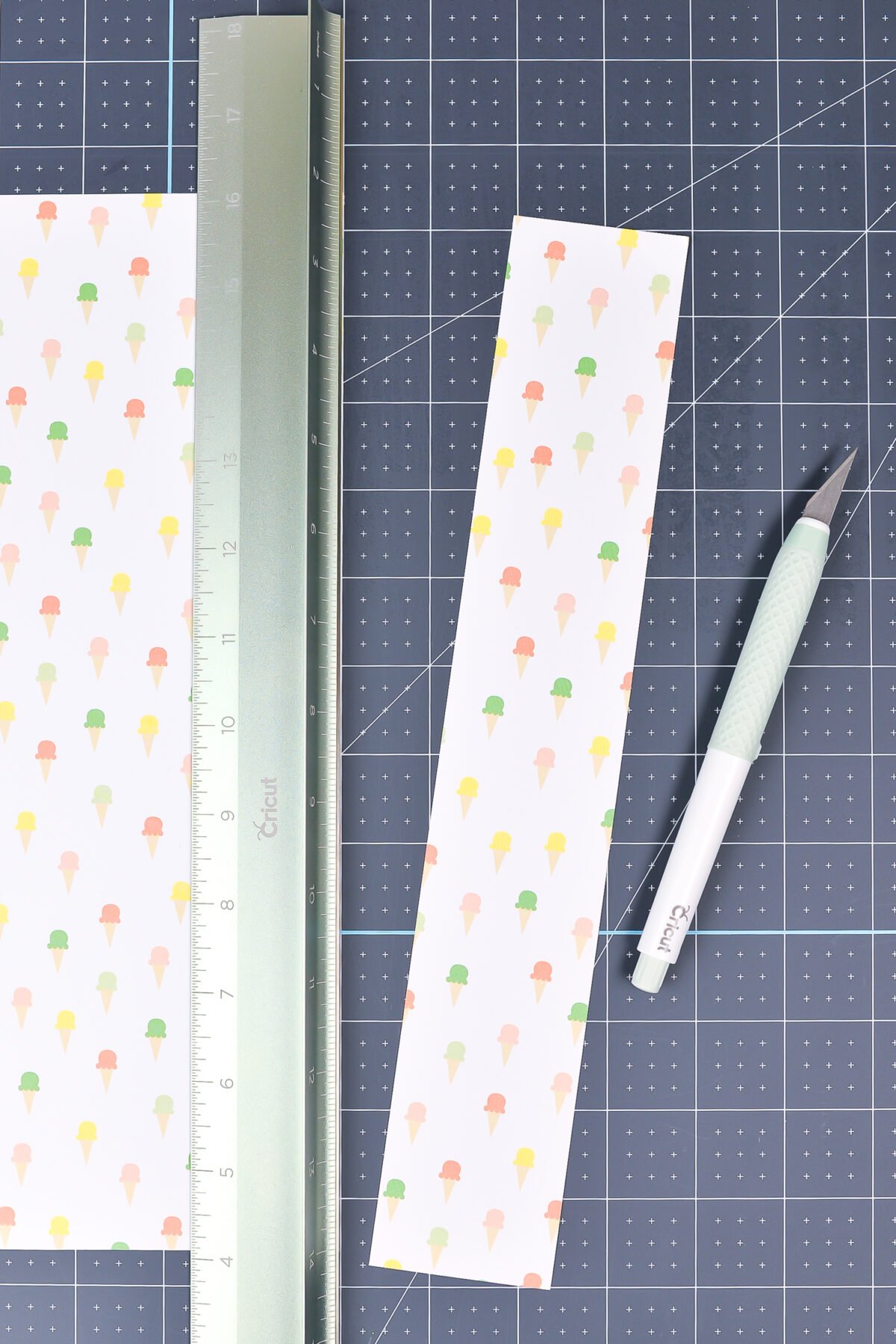 The Cricut Cutting Ruler
I am in love with the Cricut Cutting Ruler. At its most basic, it's an 18″ metal craft ruler. But what I really love about it is the protective guard that protects your hands from sharp cutting tools. Like I said above, I can be quite clumsy, particularly when working fast—that protective guard is a life-saver. Well, finger-saver.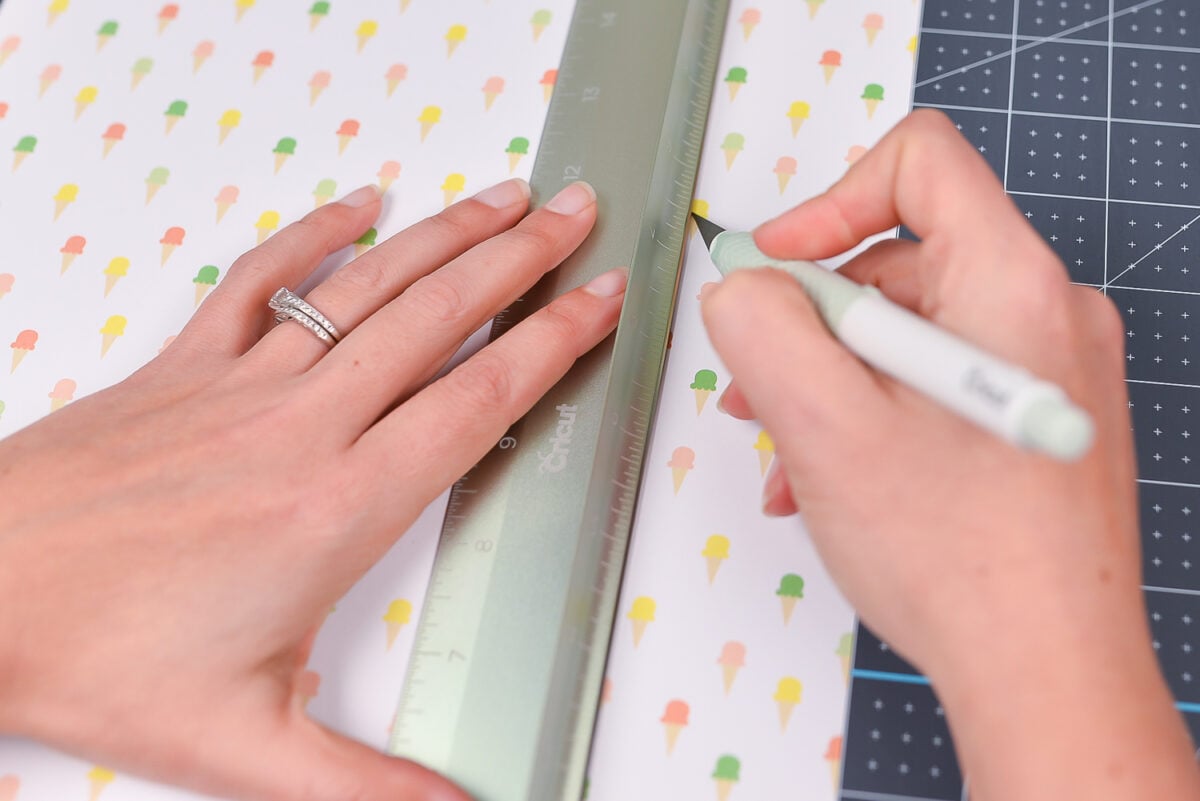 It is also a comfortable ruler to use—you can put your hand up against the guard and the ruler feels really secure under your hand, particularly because it has a rubber grip on the bottom to keep it from sliding around. It works particularly well with the True Control Knife and the Self-Healing Mat.
Another bonus is the measurement markings are laser engraved so there's no worry about them rubbing off after use.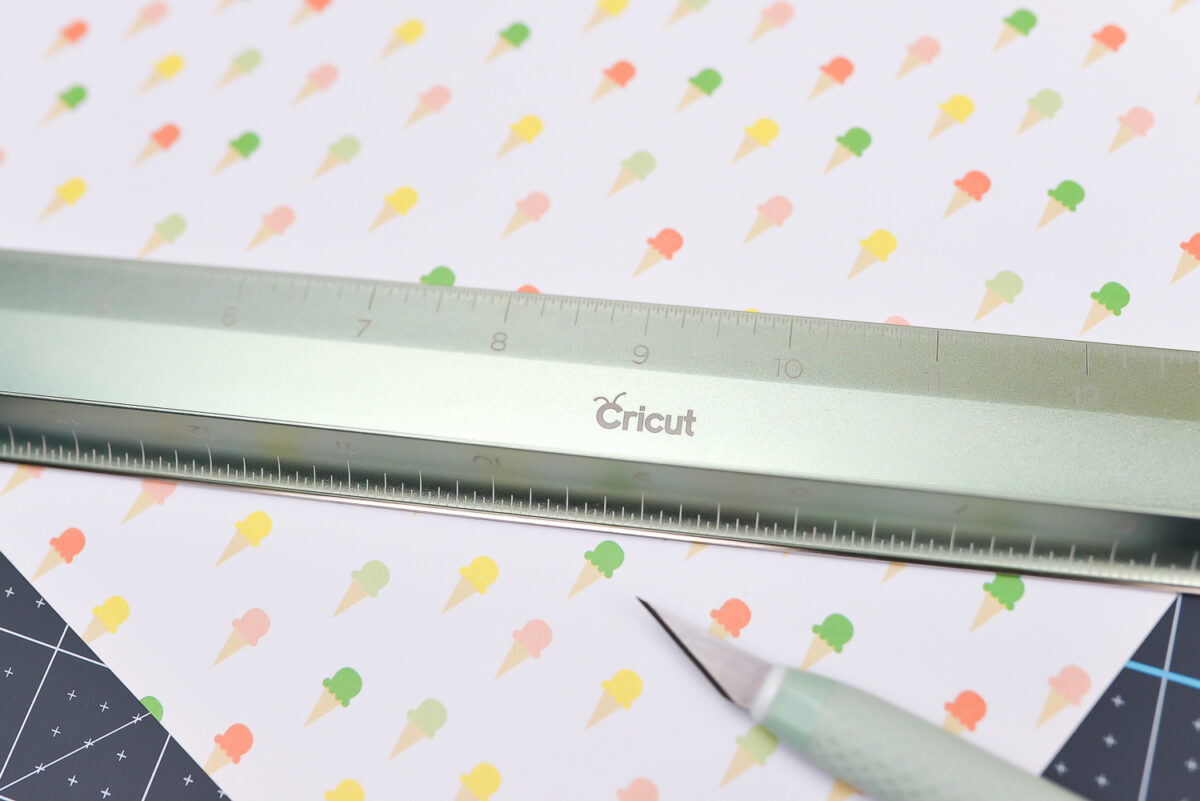 The Cricut Cutting Ruler is better than any other ruler I have in my craft room for cutting things with a craft knife. In fact, I've donated all my other rulers and use this one exclusively.
One note: the ruler is inches only on both sides of the ruler. For anyone wanting to measure in millimeters, you'll find this ruler lacking. I also wish it had a hole so I could hang it, but I've found a clip on my craft room pegboard works fine for storing it.
The Cricut Rotary Cutter
Cricut's Rotary Cutter is different than the Rotary Blade, which is a tool for the Cricut Maker. The Rotary Cutter is a hand tool that is similar to rotary cutters you might find in a craft store. My rotary cutter is absolutely one of my favorite tools in my craft room. I use it alongside the Acrylic Ruler and Self-Healing Mat, which almost always sit out on my craft table for easy access.
When I was learning to quilt I got familiar with the rotary cutter, but now I use it to cut practically anything that can be cut quickly (for slower more delicate jobs I turn to my True Control knife). I have tendinitis in my hands and I find that the rotary cutter is a lot easier on my hands than using scissors and much easier than fussing with a paper trimmer.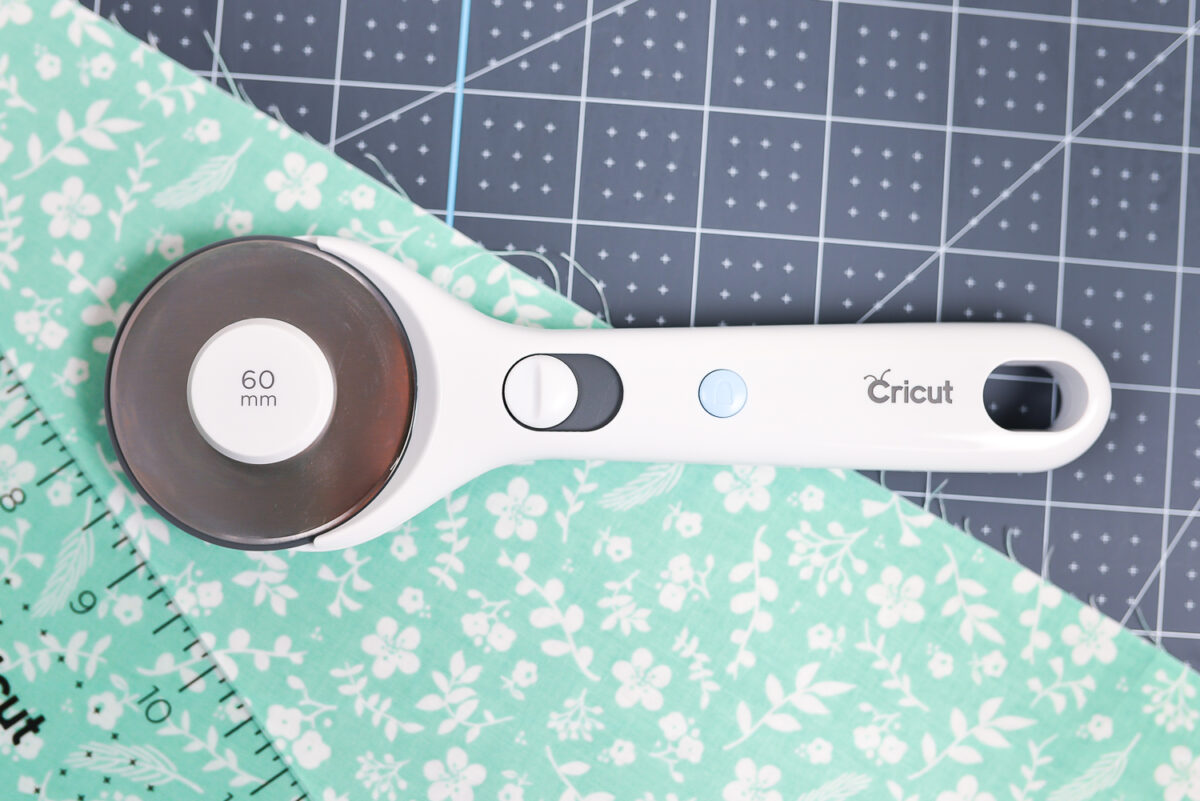 Cricut makes two sizes of rotary cutters that come as standalone products: 45mm and 60mm. I have both—I like using the smaller one for most jobs, but the larger one is great for thicker materials, like denim and basswood. I use my rotary cutter to cut all sorts of materials, including fabric, paper, cardstock, iron on, and vinyl. If I was a crafter, I'd switch out my blades when cutting different materials, but I just use the same blade until it is dull or nicked. The rotary cutter is designed to be symmetrical, meaning it will work for both right-handed and left-handed crafters.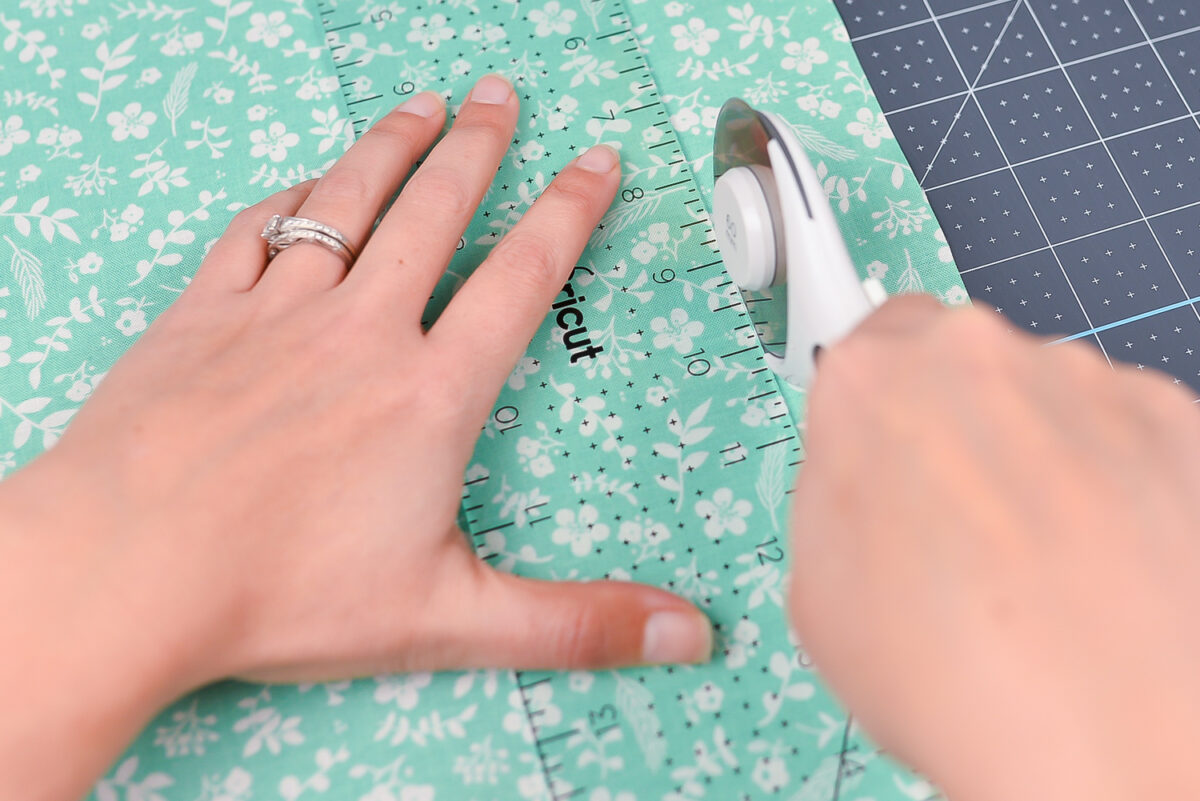 The rotary cutter is particularly great with fabric, of course. It handles all types of fabric without shifting, like might occur with scissors. It also works on stretchy fabrics and silks, which often end up with jagged edges when cut with scissors.
Always (always, always, always) be sure that your fingers are clear of the blade when cutting using a rotary cutter. I haven't cut myself, but I've seen the damage a rotary cutter can do if you're not careful! Do not google this if you don't want to throw up. The Cricut Rotary Cutter has a quick-release blade cover so you can easily slide the cover over the blade—if you use the blade enough, engaging the blade cover becomes automatic.
The Cricut Acrylic Ruler
Cricut also has a handful of new acrylic rulers. If you do any sewing, particularly quilting, you'll find acrylic rulers familiar. Cricut's acrylic rulers are similar to other acrylic rulers you might find out there, but I do like that the acrylic is frosted, making it easy to see the measurement markings on light and dark materials.
Acrylic rulers are awesome alongside a rotary cutter and a self-healing mat. You can use the measurements right on the ruler. For instance, if you need to cut a 3″ square, you'll place your material so that 3″ of it is under the ruler. With a normal ruler, you'd have to measure out that 3″ from the edge and mark it, and then cut along your mark. With the acrylic ruler, you can just line up your material at the 3″ line and cut—you don't need to worry about the markings on the mat. As long as your material is lined up with the line on your ruler, it'll be correct. Having an acrylic ruler makes measuring and cutting a lot faster!
The Cricut Self-Healing Mat
Finally, let's take a look at Cricut's self-healing mat. If you're going to use any kind of rotary cutter or craft knife or anything that might destroy your table, you'll want a self-healing mat. A self-healing mat allows you to cut without damaging your table, and the material "heals" after each cut so that the cutting surface is always even. I used to cut on an old piece of cardboard…and holy wow is a self-healing mat a better option!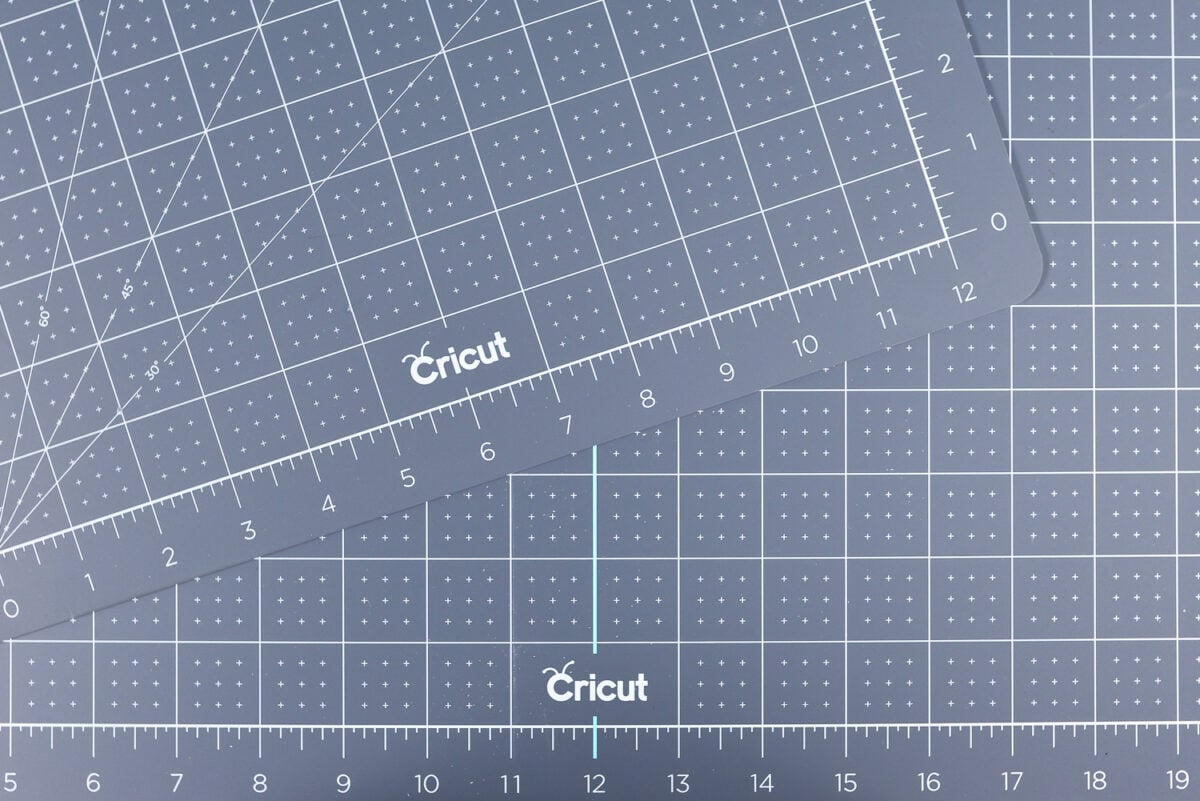 Cricut's self-healing mat has more than twice the self-healing material vs. other cutting mats. I've used mine quite a bit and I must say I'm impressed with how well the mat heals after each cut. The quality of the mat is apparent compared to the other cutting mats I own. It feels a little heavier and thicker and, honestly, it just feels nice. I really like cutting on it!
As a bonus for Cricut users, one side has blue reference marks at 12″ x 12″ and 12″ x 24″ to match your Cricut machine mat sizes. I think that's super helpful for trimming down materials to cut in your machine!
And that's my overview and review of the Cricut hand tools! Overall, my favorites of the bunch are the True Control Knife and the Cutting Mat, but all five tools are great in your crafting arsenal. If you have any questions, leave them in the comments and I'll be happy to answer them!