These monster printable halloween treat bags are a cute non-scary Halloween idea, plus they can be used for all sorts of monster parties throughout the year!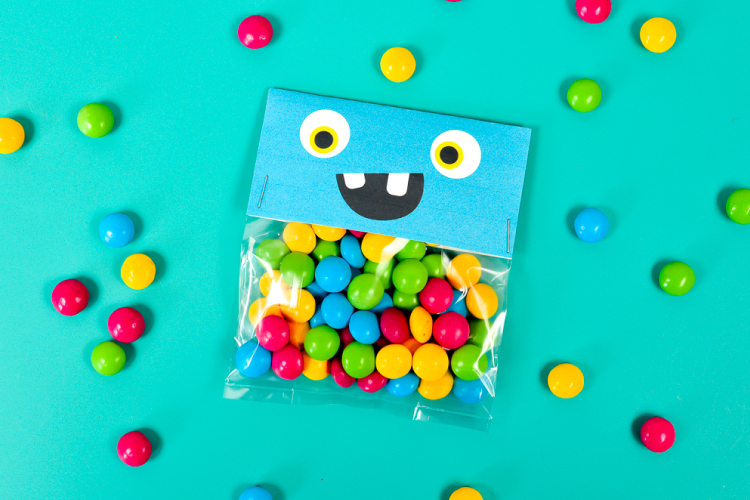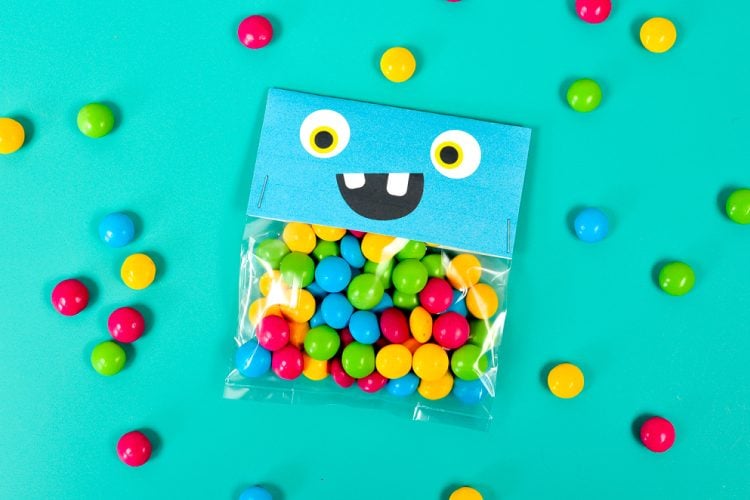 Want to save this post to reference in the future? Enter your email below and we'll send it right to your inbox!
Each year, I feel like my holiday posts end up having a theme. Last year for Halloween, I ended up with a lot of candy corn and quite a few spiders. This year I'm totally feeling monsters! My boys are at the age where things can be really scary, particularly around Halloween, so I've been making goofy cute monsters as an alternative to the 10′ Grim Reaper that someone hangs across our street every year (true story). These four monsters are the exact opposite—my boys love them!
These treat bag toppers are also perfect for any monster party you want to throw! My good friend threw a first birthday party for her son last weekend, and it was monster themed. We used this sweet monster file to make t-shirts for her, her husband, and her son. We labeled the buffet with these monster food labels, and put together candy treats using these printable treat bag toppers to make take-home gifts for everyone. It was all so perfect for a monster party!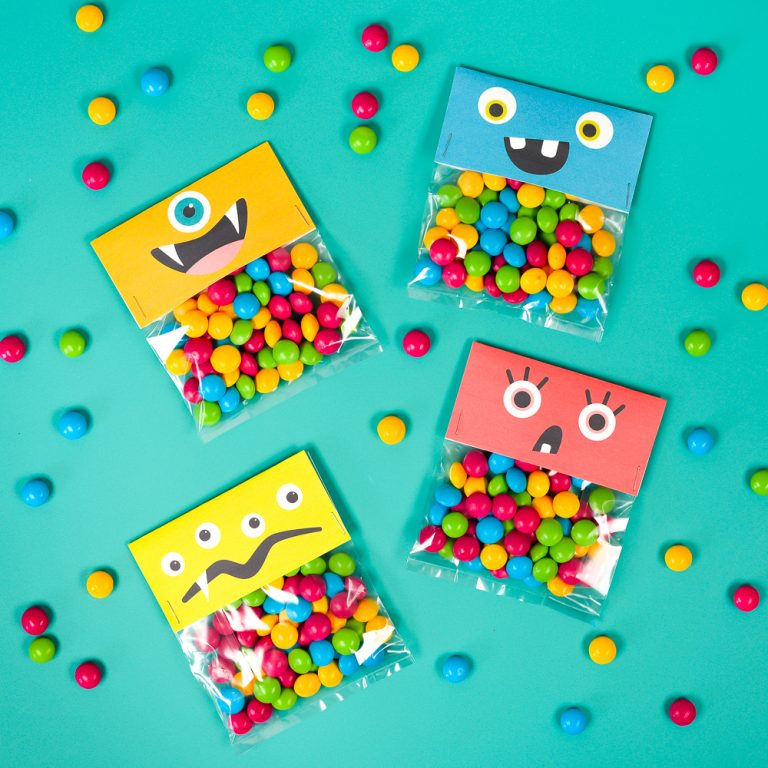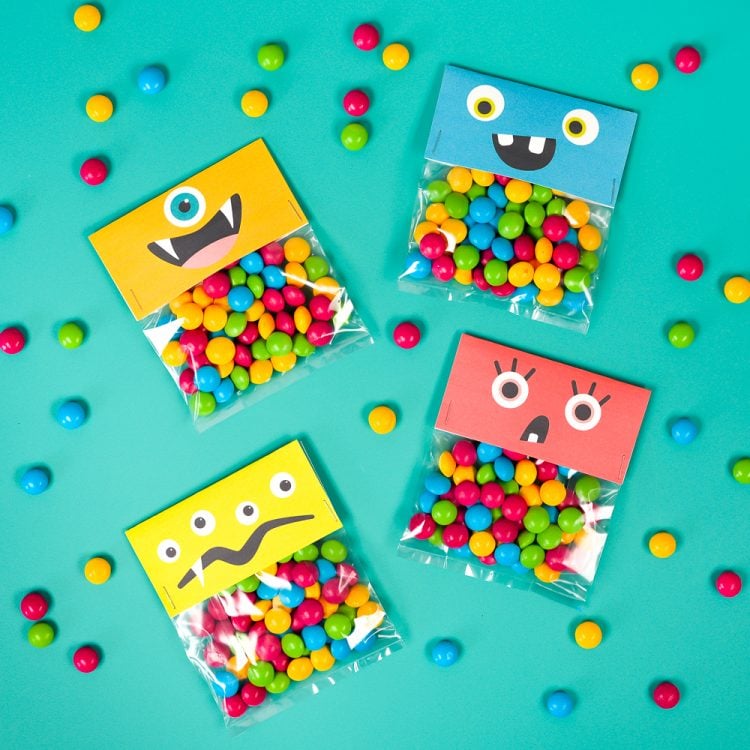 Download and Print the Monster Halloween Treat Bags
Enter your email address below to get this free file! If you're having trouble, make sure your pop-up blocker is turned off. Still having problems? Check out our Downloads FAQ.
Print out your treat bag toppers and food labels on your home printer. Fill a 4″ wide cellophane bag with your treats and fold and staple the treat bag topper to the top of the bag. Then fill out the To and From on the back. Easy!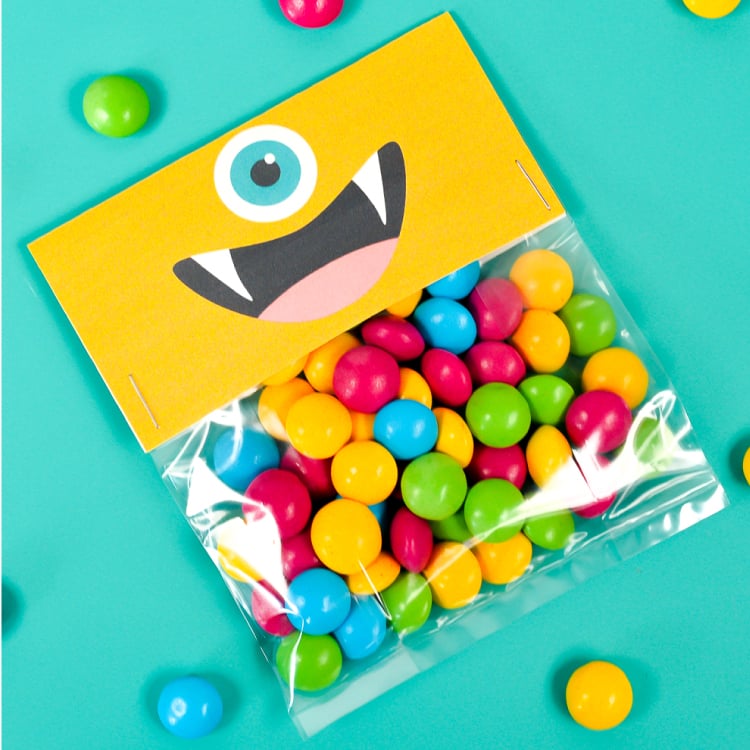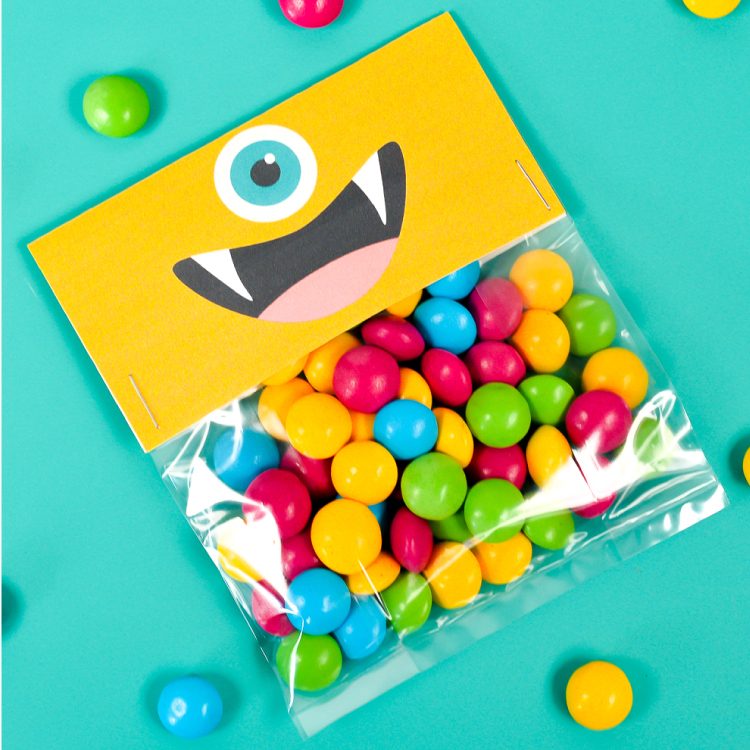 Also make sure to check out my monster trick or treat bags! They are SO much fun!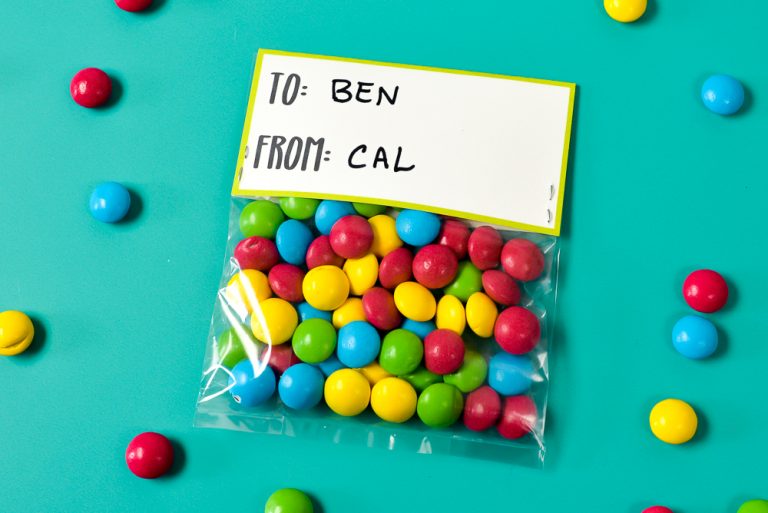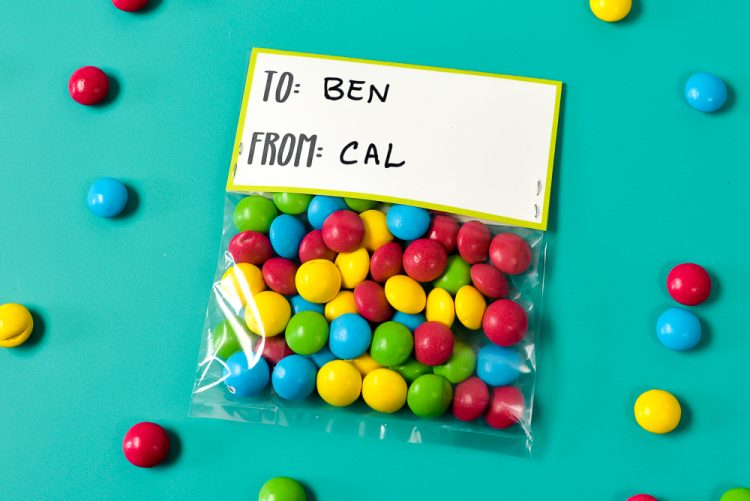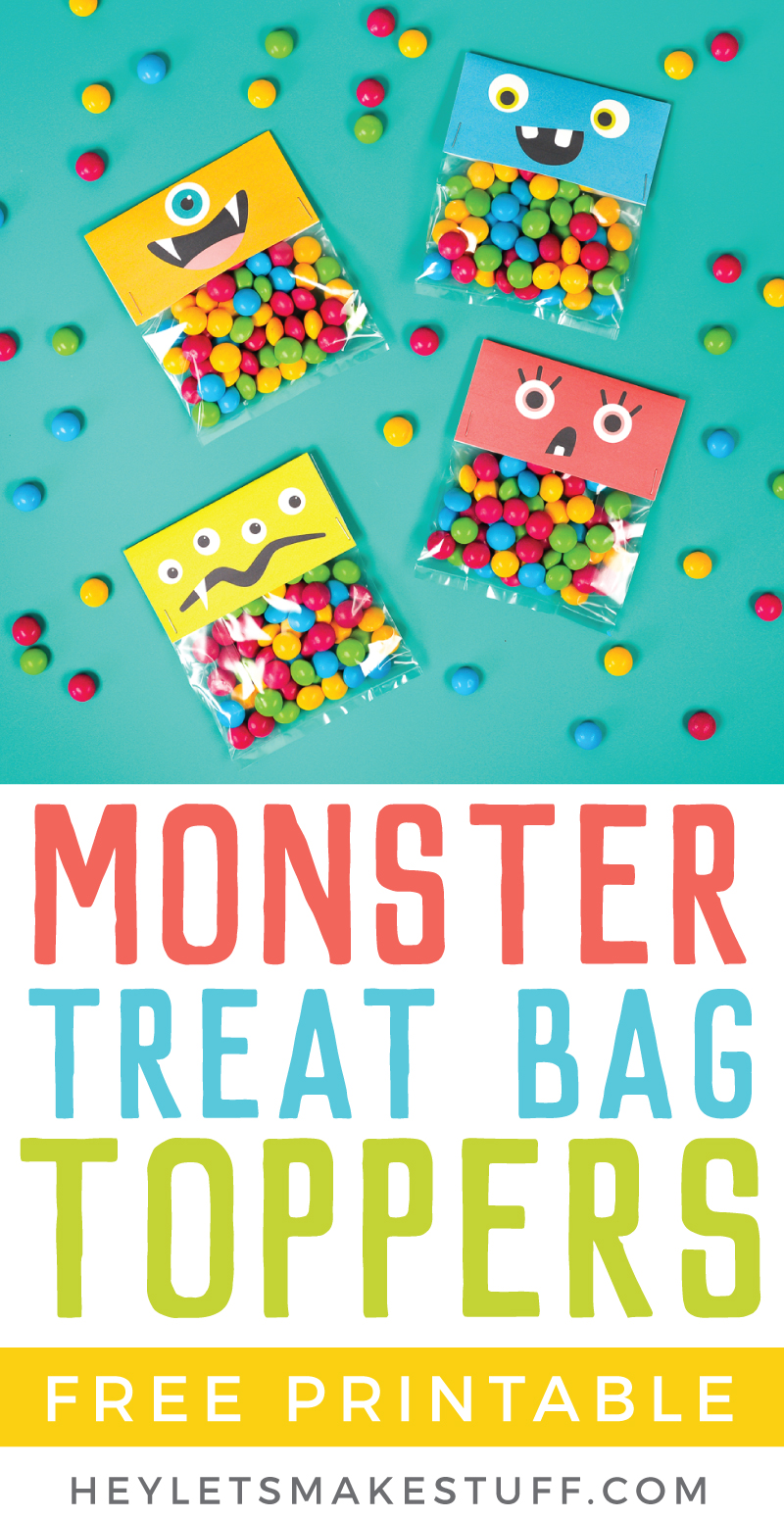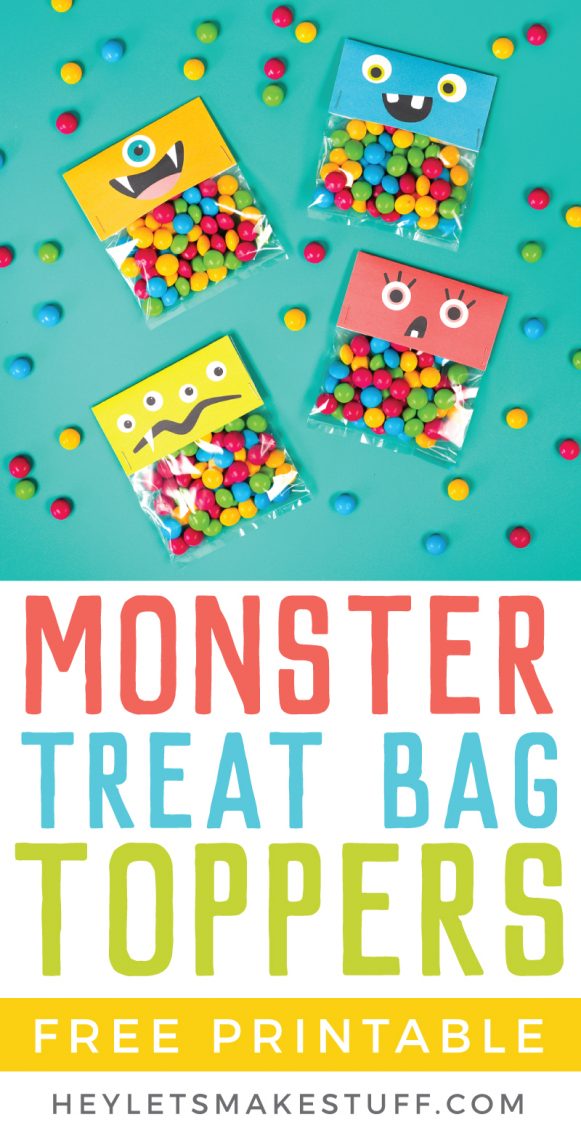 Get Ready for a Monster Party