Knowing whether you need to warm peel or cool peel your iron-on vinyl (HTV) is important for getting the best results! Here's a quick primer on warm peel vs. cool peel + a list of brands!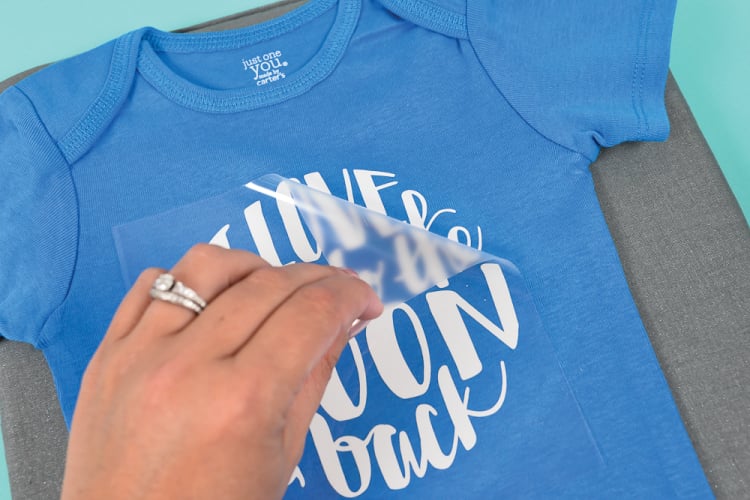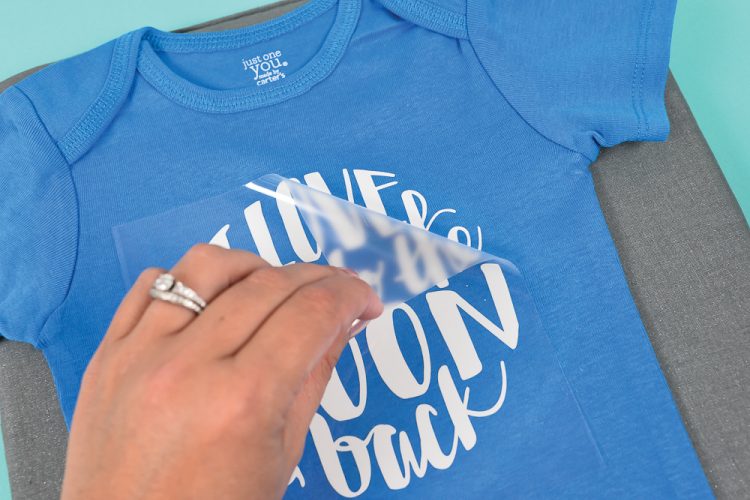 If you've ever had your iron on vinyl (also called heat-transfer vinyl or HTV) peel or bubble when you've peeled off the backing sheet, you probably have a warm peel vs cool peel problem!
Cold peel or warm peel specifies when you should peel off the liner after using your heat source (iron, EasyPress or heat press). If you don't follow the manufacturer's recommendations, you're likely to have a problem.
Warm Peel vs Cool Peel
Warm Peel: remove the liner while your project is warm to the touch, but not hot (the plastic will be very hot at first and can burn you). This is when removing the liner will be easiest. If you allow it to cool completely, it will just take a little more effort to remove the liner but your project should still come out just fine for most vinyls. Generally warm peel vinyls will have a sticky backed liner sheet.
Cool Peel: allow your project to cool completely before you remove the liner. If you remove the liner while it's still warm or hot, you risk your project warping, bubbling, peeling, or stretching—not cute! Generally cool peel vinyls will have not have a sticky back to the liner sheet.
What HTV Vinyl is Warm Peel vs Cool Peel?
Here is a list of common iron on materials. Always make sure to read the packaging to double-check the peel type before starting your project! Note that most of the warm peel materials can be peeled cool as well!
Warm Peel
Cold Peel