Let trick or treaters know that your house is allergen-friendly! A teal pumpkin shows that you have non-food toys and treats, which are perfect for kids with food allergies. Make this cute banner as part of the Teal Pumpkin Project!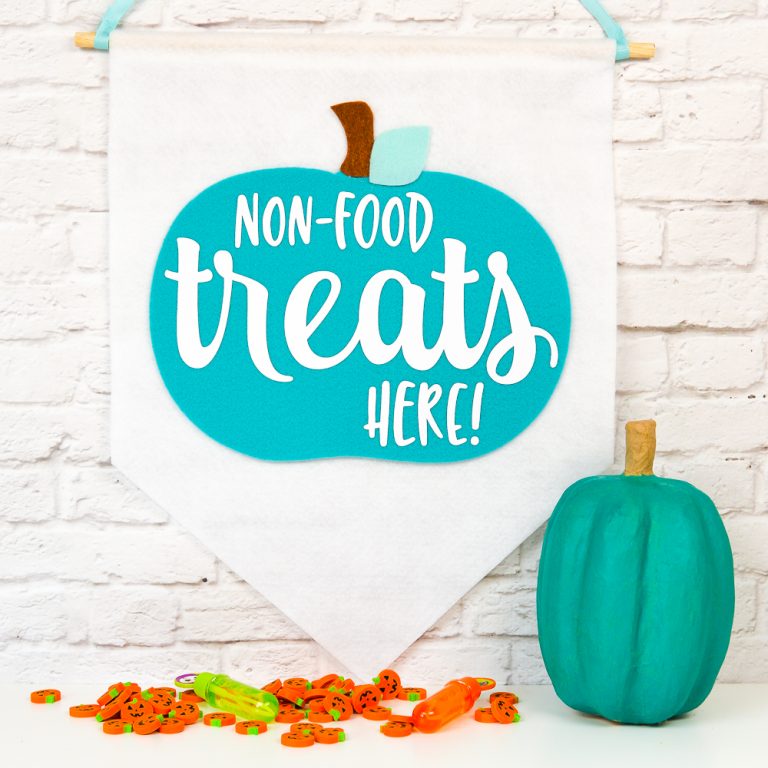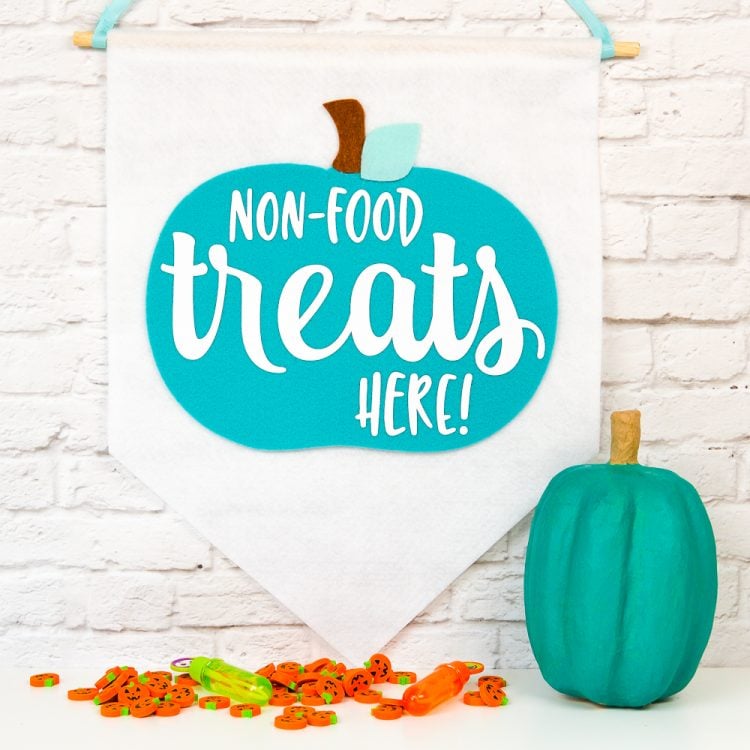 Want to save this post to reference in the future? Enter your email below and we'll send it right to your inbox!
If you have kids with allergies, you know how hard Halloween can be. I mean, it's basically a holiday about candy! I am thankful that my boys are allergy-free, but we have a number of friends whose kids are severely allergic to all sorts of foods, including peanuts and milk (so basically a Mr. Goodbar is a Mr. Deathbar). Halloween can be a really tricky time for these kids, who just want to dress up and run around the neighborhood with their friends, without it being life-threatening.
Thankfully there's a cool program called the Teal Pumpkin Project. This year I wanted to give kids in our neighborhood a choice of treats. We'll still have the traditional candy, but we'll also have a bucket of non-food treats. Here are some thing we're thinking of including in our bucket:
Glow Sticks
Stickers
Bubbles
Crayons
Bookmarks
Novelty Toys
Erasers
I designed my own teal pumpkin file this year—you can print out the JPG/PNG and hang on a sign in your window, or use the cut files to make a Teal Pumpkin Project.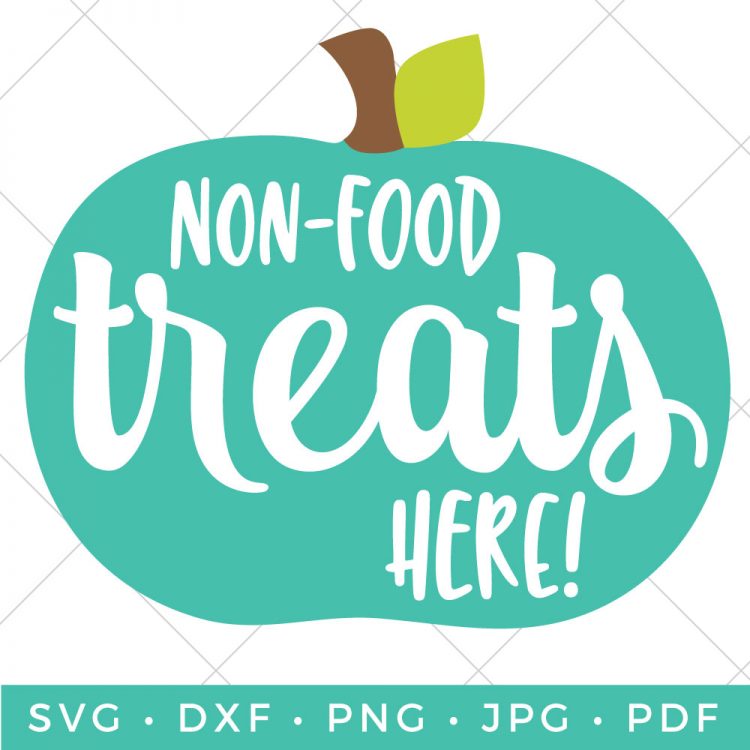 Download the Teal Pumpkin Project SVG Here
Enter your email address below to get this free file! If you're having trouble, make sure your pop-up blocker is turned off. Still having problems? Check out our Downloads FAQ.
I made this banner to hang from our front door along to go along with a teal pumpkin (a fake one, so we can use it next year!). I cut my teal pumpkin SVG out of felt using the Rotary Blade on my Cricut Maker. It really does cut felt so much better than the Fine Point Blade.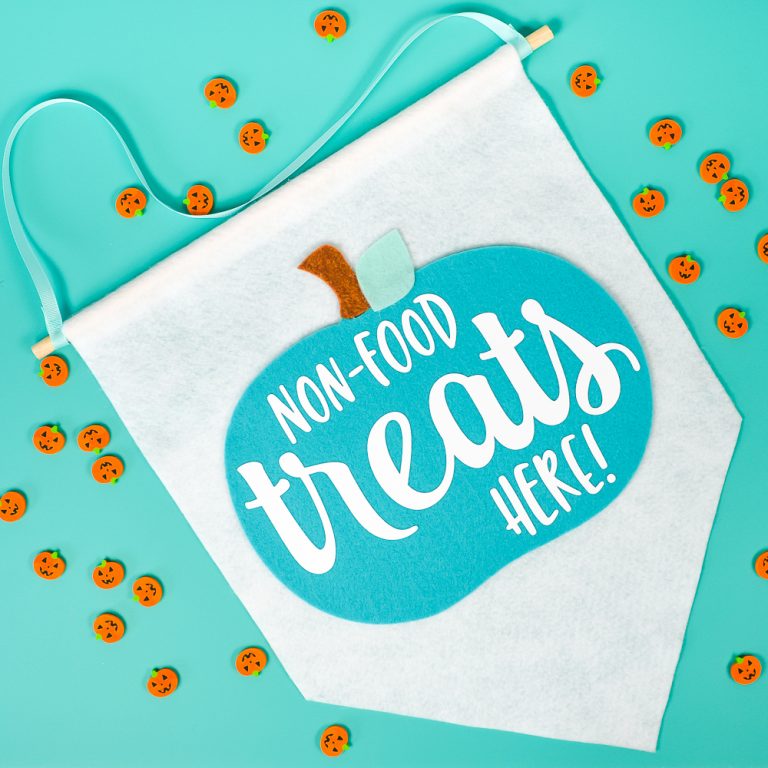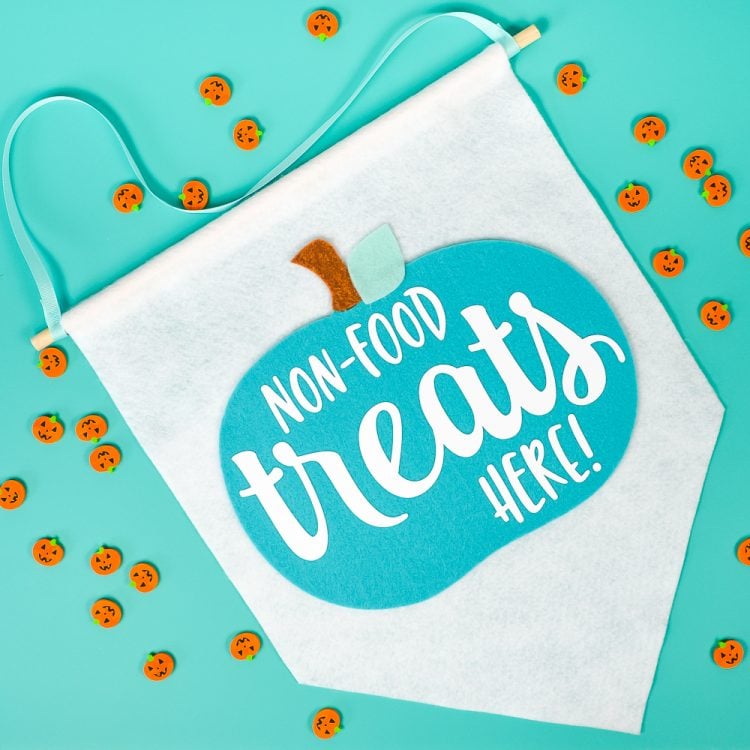 I cut the text using white iron on vinyl (see more about cutting iron on vinyl) and adhered it to my felt using my EasyPress. You could also use your home iron or heatpress. I did a little test on my felt to make sure the acrylic wouldn't melt under the heat of my EasyPress and it was fine—I adhered the iron on vinyl to the felt at 310° for 30 seconds and it stuck perfectly.
Then I used spray adhesive to put my banner together. Ryan was kind enough to cut down a dowel for the top and I glued the felt over the dowel. I then added some string so we can hang it from our door on Halloween night!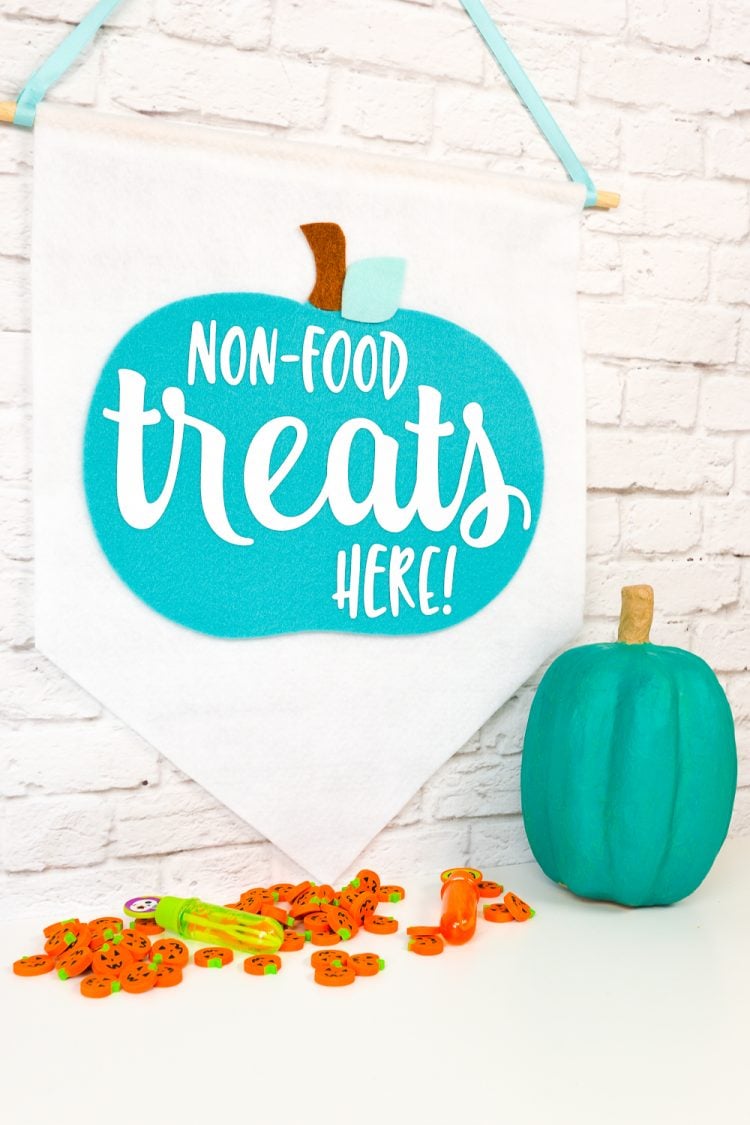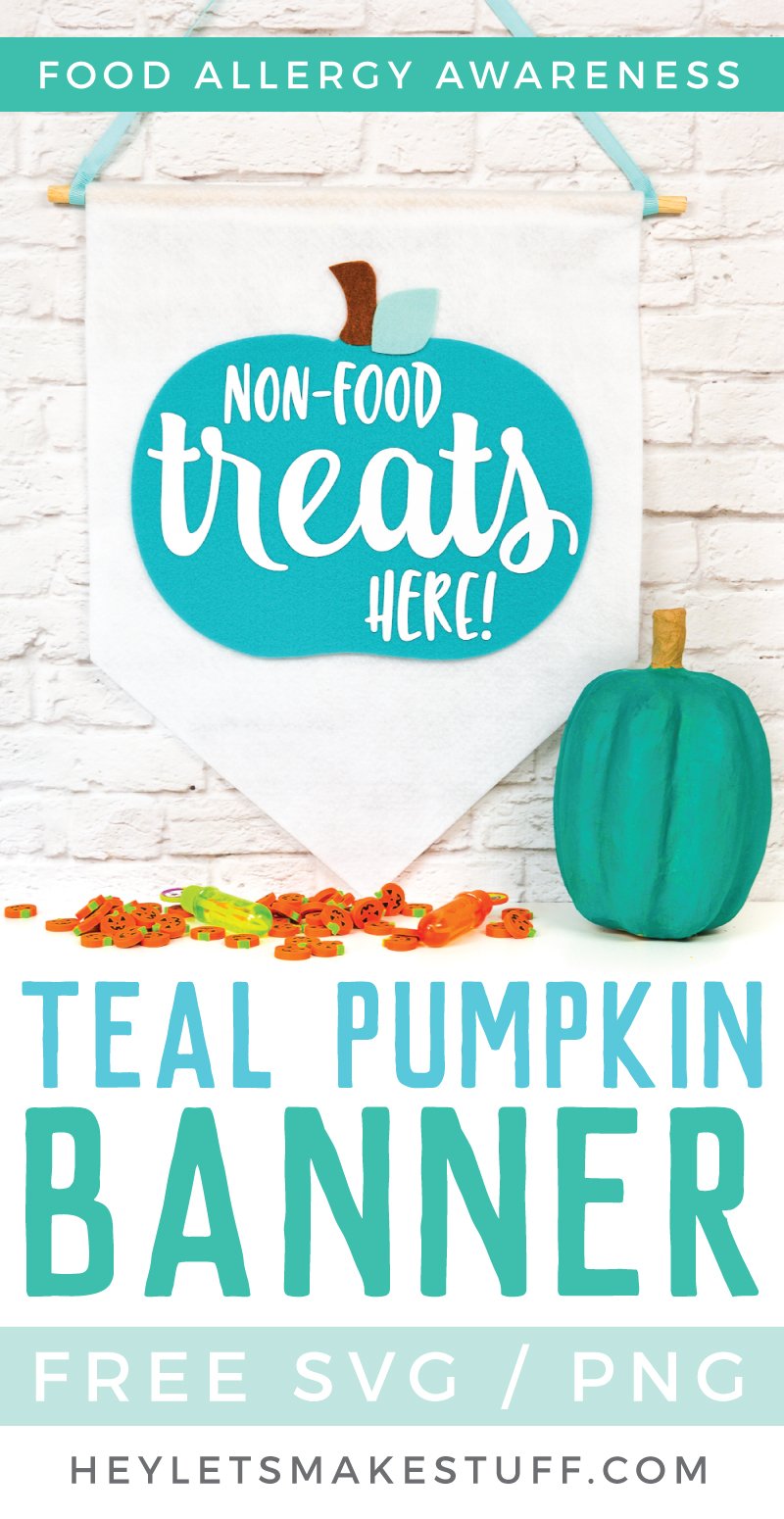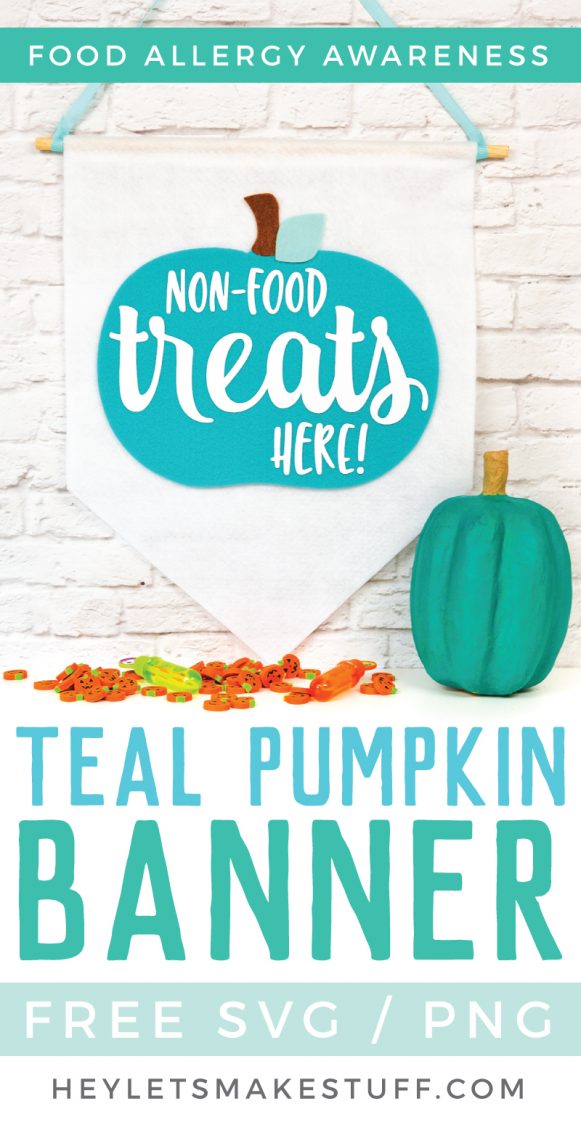 Get a Teal Pumpkin