The Teal Pumpkin Project lets trick or treaters know you offer allergen-friendly alternatives to candy. Print and display this free teal pumpkin printable when you offer non-candy treats this Halloween!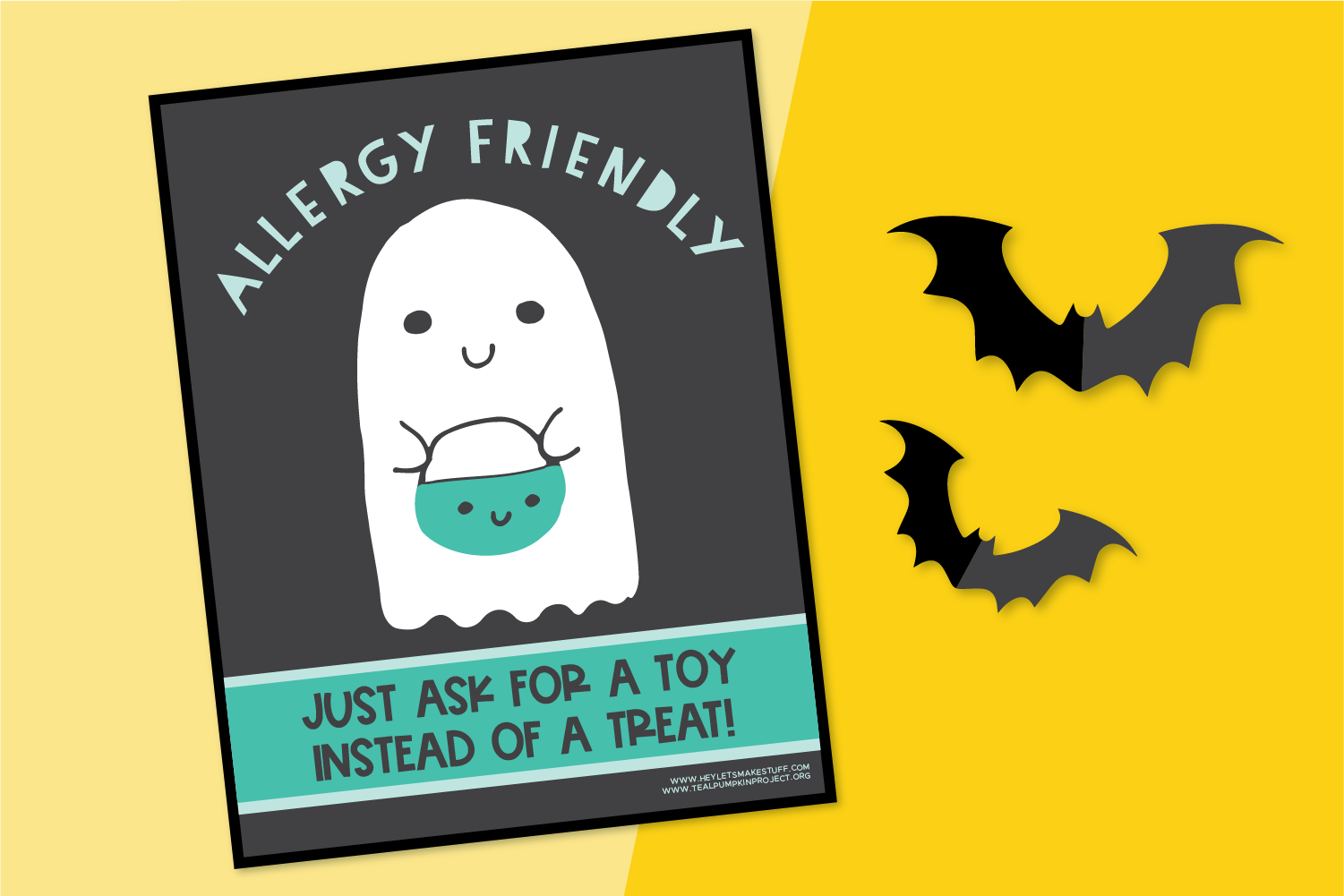 Halloween sure can be tricky if you have a little one with food allergies or intolerances!
I've learned first-hand how difficult trick-or-treating is with a kid who has a dairy intolerance. It's always such a bummer to have to go through his candy bucket and pull out all the candy he can't eat (which is A LOT of it).
Because of my son's intolerance, it's made me so much more aware of what I offer to other trick or treaters on Halloween. While candy is delicious, sometimes it can be downright dangerous for kids with allergies!
Thankfully, there's a really great initiative called the Teal Pumpkin Project. To participate, you put out a teal pumpkin (or this teal pumpkin printable!) and offer a non-candy toy or trinket. Of course, you can still offer candy to anyone who wants it! This is just an alternative for those kids who may not be able to take a piece of candy for fear of an allergic reaction.
To make it super easy to participate, I've created a teal pumpkin printable. Simply print out the file and hang in your window or on your front door. Easy peasy! If you want to do something a bit more "crafty," I created a teal pumpkin felt banner last year that you can cut with your Cricut machine.
Download the Free Teal Pumpkin Project File under PRINTABLES P95
This file can be found in my Free Craft Resource Library. The file number is: P95.
Want access to this free file? Join my FREE resource library! All you need is the password to get in, which you can get by filling out the form below!
Need non-candy treat ideas? Here are a few of my Halloween-themed favorites:
Hope you and your family enjoy a safe and happy Halloween!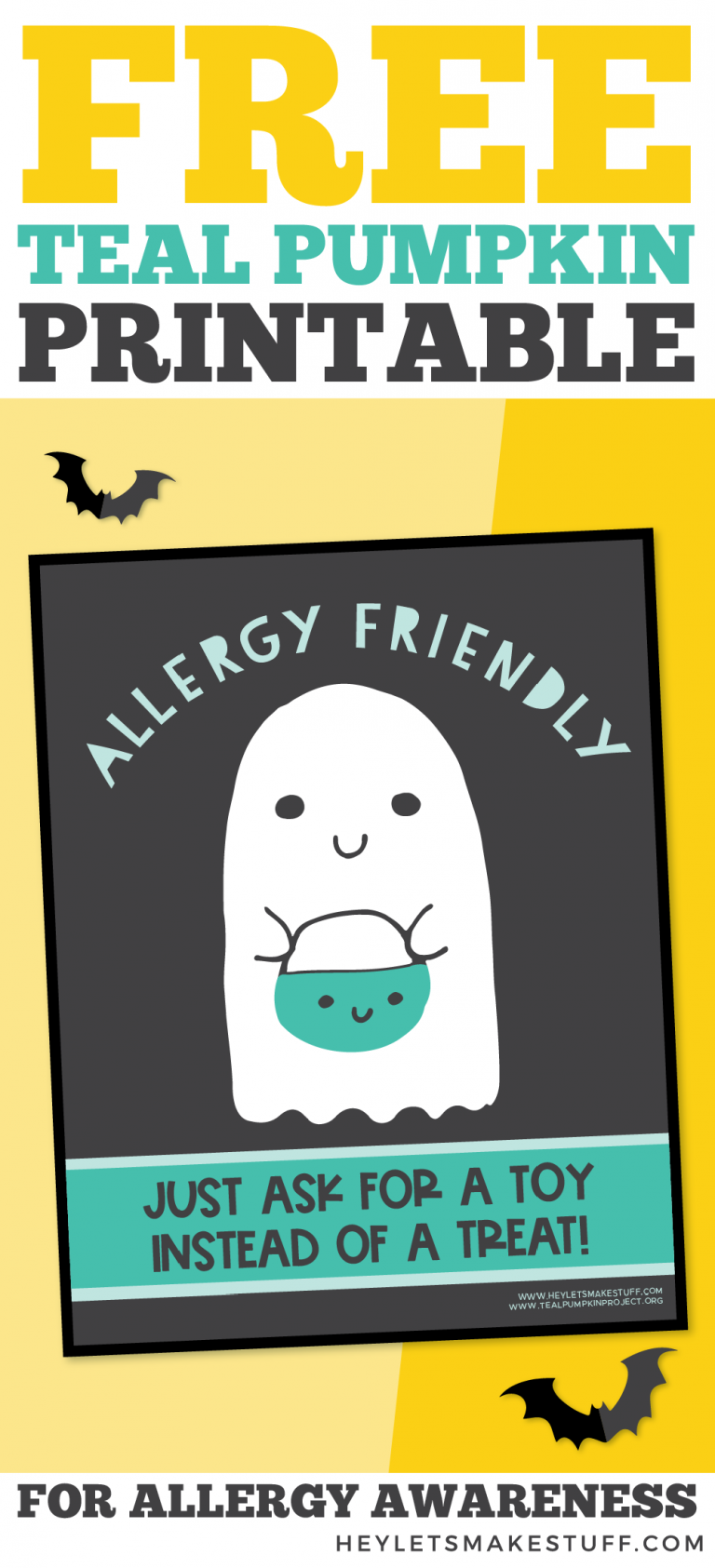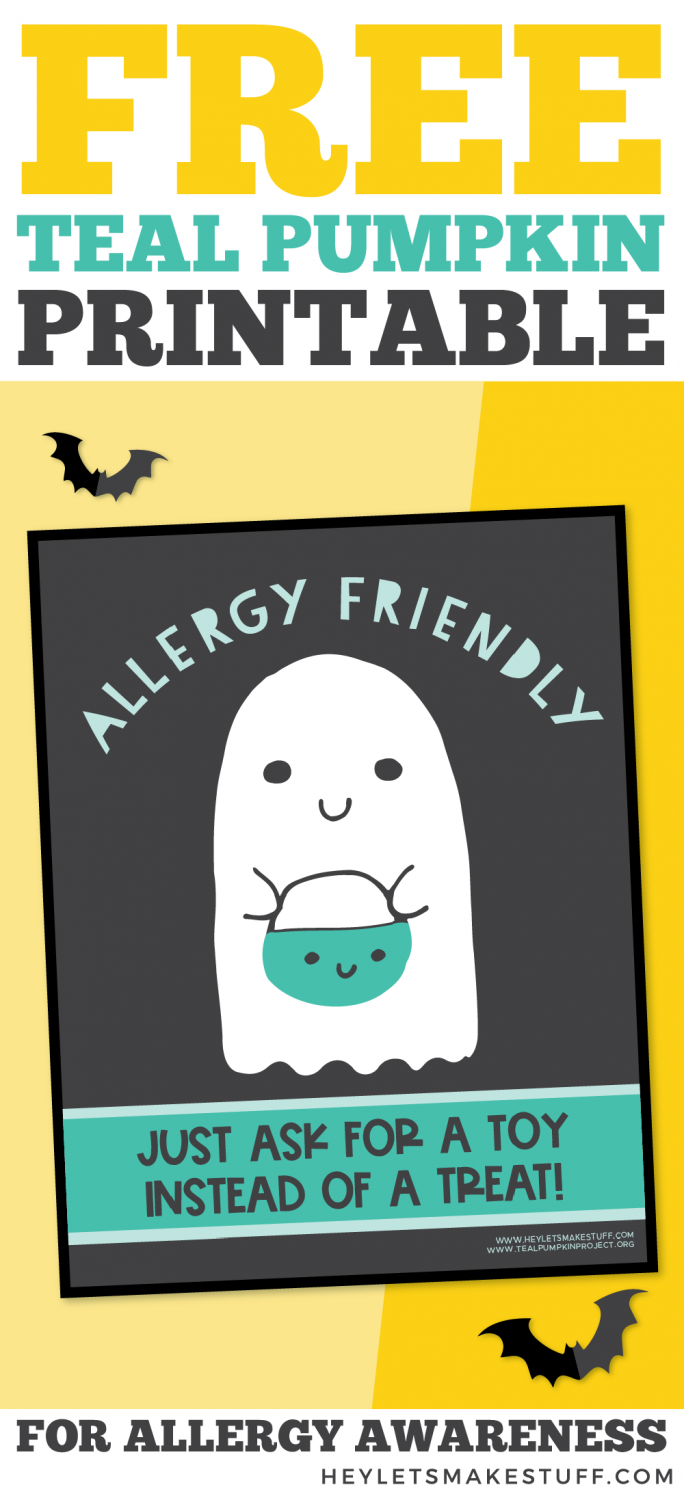 Halloween Toys and Trinkets for Allergy Awareness