These giant 3D paper snowflakes are fun, whimsical, and will transform your next holiday party into a winter wonderland! Even better, you can cut them using your Cricut and assemble them in minutes.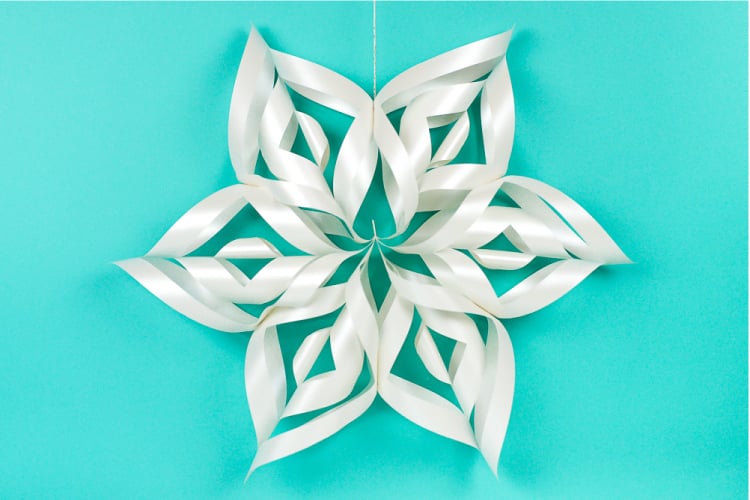 Want to save this post to reference in the future? Enter your email below and we'll send it right to your inbox!
Decorating for a Christmas or other holiday party can often break the bank if you're not careful! I'm always on the lookout for budget-friend holiday decor that looks impressive but doesn't take a lot of time or money to make. I've been making these giant 3D paper snowflakes for years, cut by hand with scissors. This year I decided to design a simple cut file so that my Cricut can do the cutting for me! After that, assembly is a cinch.
[adthrive-in-post-video-player video-id="vbocUiky" upload-date="2022-07-30T18:33:30.000Z" name="Christmas Projects with a Cricut" description="Let's get crafting for Christmas using the Cricut! Here are a ton of easy Cricut Christmas ideas that are easy and fun to make using your Cricut Explore or Cricut Maker!" player-type="static"]
One of the reasons I really love my Cricut is that yes, it's a larger investment up front, but once you have it you can make all sorts of projects that would cost you a lot of money if you purchased them from a store. If you use your machine even just a few times a year for a handful of parties, it's definitely a better deal that buying all those decorations outright! If you're still looking at buying a Cricut, make sure to check out my Cricut Machine Differences post so you can choose the right machine for your needs. Trust me, once you get a Cricut you'll never go back to a pair of scissors again!
Stop pulling your hair out and start creating confidently with your Cricut! Finally understand how to use your Cricut with my Learn Your Cricut eBooks!
Okay, back to these giant snowflakes! These 3D paper snowflakes look amazing hanging from the ceiling of your party—make a bunch in several sizes and you'll see how easy it is to create a winter wonderland in your home! You can make them smaller and hang them in your windows or make one giant one in sparkly paper and suspend it over your dining table as a beautiful aerial centerpiece.
Giant 3D Paper Snowflakes: Supplies
Enter your email address below to get this free file! If you're having trouble, make sure your pop-up blocker is turned off. Still having problems? Check out our Downloads FAQ.
Giant 3D Paper Snowflakes: Directions
Start by downloading the SVG using the box above. Once you enter your information, you'll receive an email to download the file. Unzip the file and you'll find an SVG. You'll upload that SVG to Cricut Design Space using the Upload tool in the left-side Design Panel. Learn more about uploading SVG files to Cricut Design Space. Once you have your file uploaded, you'll see that there is a single piece to make this snowflake—we will duplicate in a moment.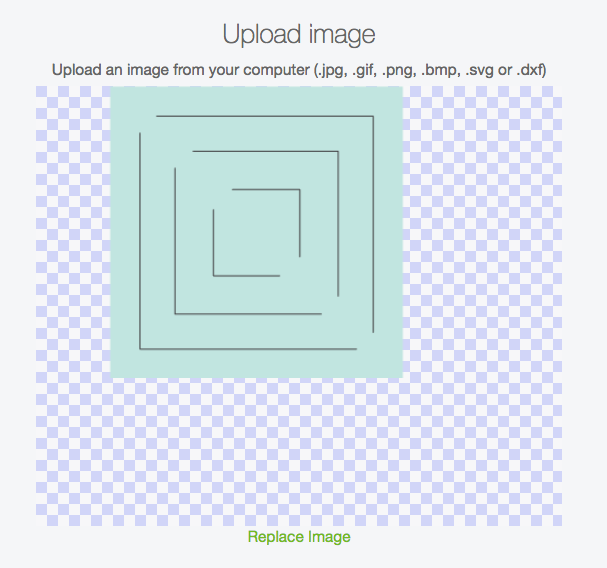 Start by selecting your snowflake piece and clicking "Attach" in the bottom of the Layers Panel on the right. This will make sure those interior cuts cut properly. You'll see that all of the pieces are now under an "Attach" heading in the Layers Panel.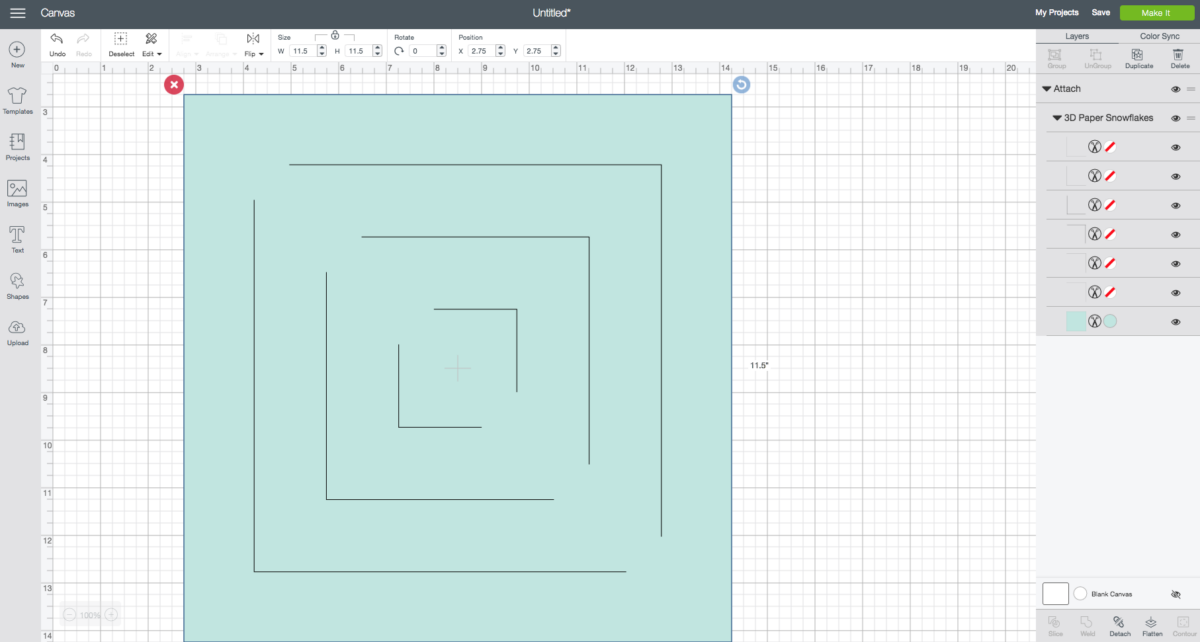 You can make these as large as 11.5″ x 11.5″ wide to make a nearly 23″ snowflake, (this is the size that the file should import) or as small as you'd like. I decided to make each piece 7″ wide so I could hang several 14″ snowflakes in our front window. The easiest way to do this is to type your size into the sizing box in the Edit Toolbar at the top of your Canvas.

Once you have your piece re-sized, use the Duplicate tool at the top of the Layers Panel on the right to make six identical pieces. Now you're ready to cut your file! Click Make It in the upper right.
Cut out all six pieces using your Cricut. I prefer a thinner paper that bends nicely, so I'm using the Stardream Metallics paper from Paper-Papers.com in Quartz. If you want to make yours larger than 8″ wide, you'll need to use a larger 12″ x 12″ scrapbooking paper. I would stay away from thicker cardstocks for this project—it doesn't curve as nicely and you want a lighter, more ethereal feel for your snowflakes anyway!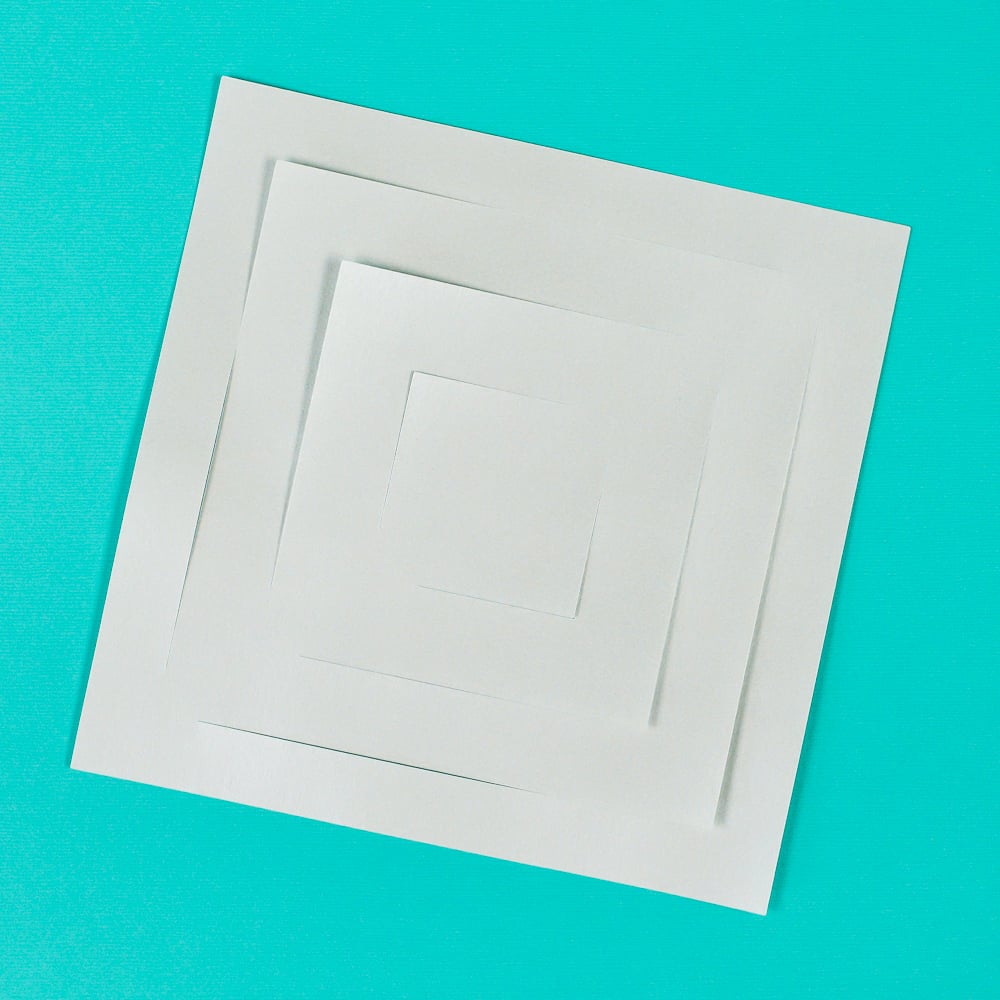 Start with one piece of paper. Take the two innermost triangles and bend them toward each other to create a…cannoli shape (anyone else hungry now?). Overlap a bit and use a little tape to secure the two pieces together. You could also use glue if you don't mind waiting for the glue to dry.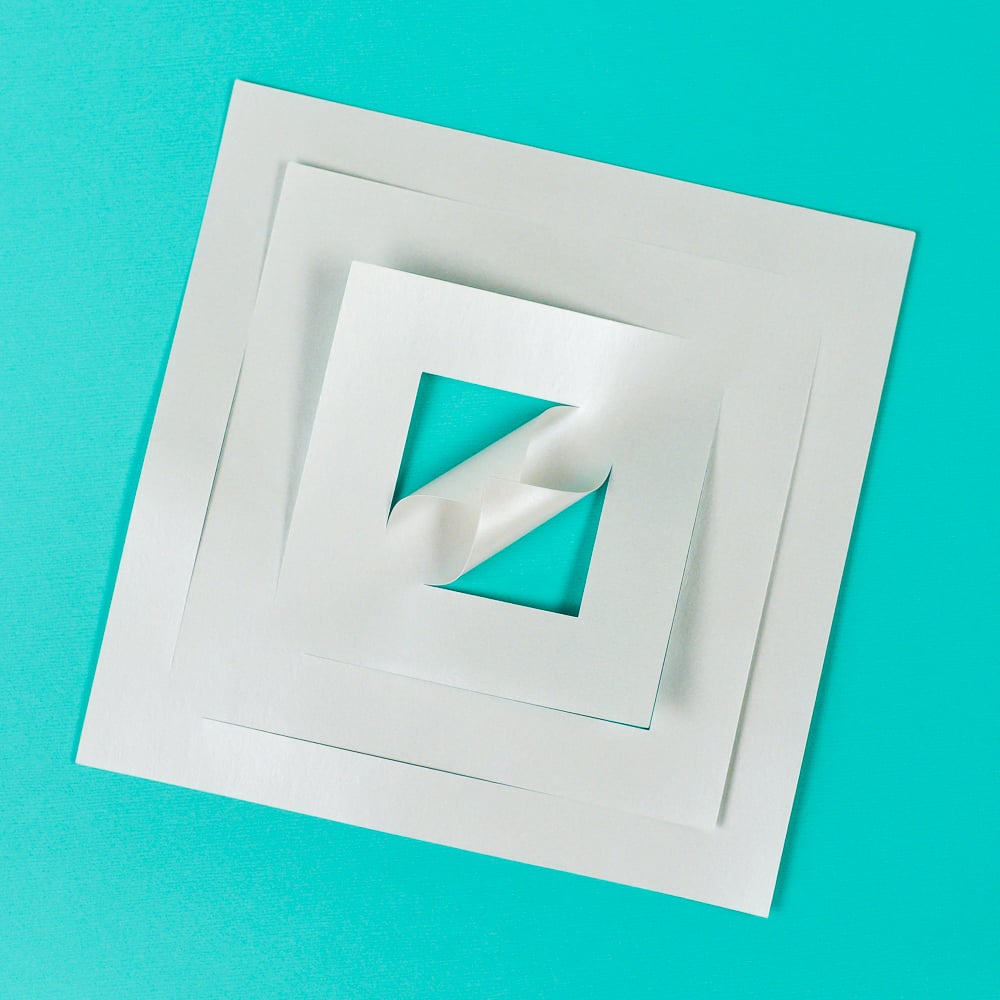 Then flip the whole thing over and take the next two innermost triangles and do the same, but bending them in the opposite direction than the first triangle. Secure with tape.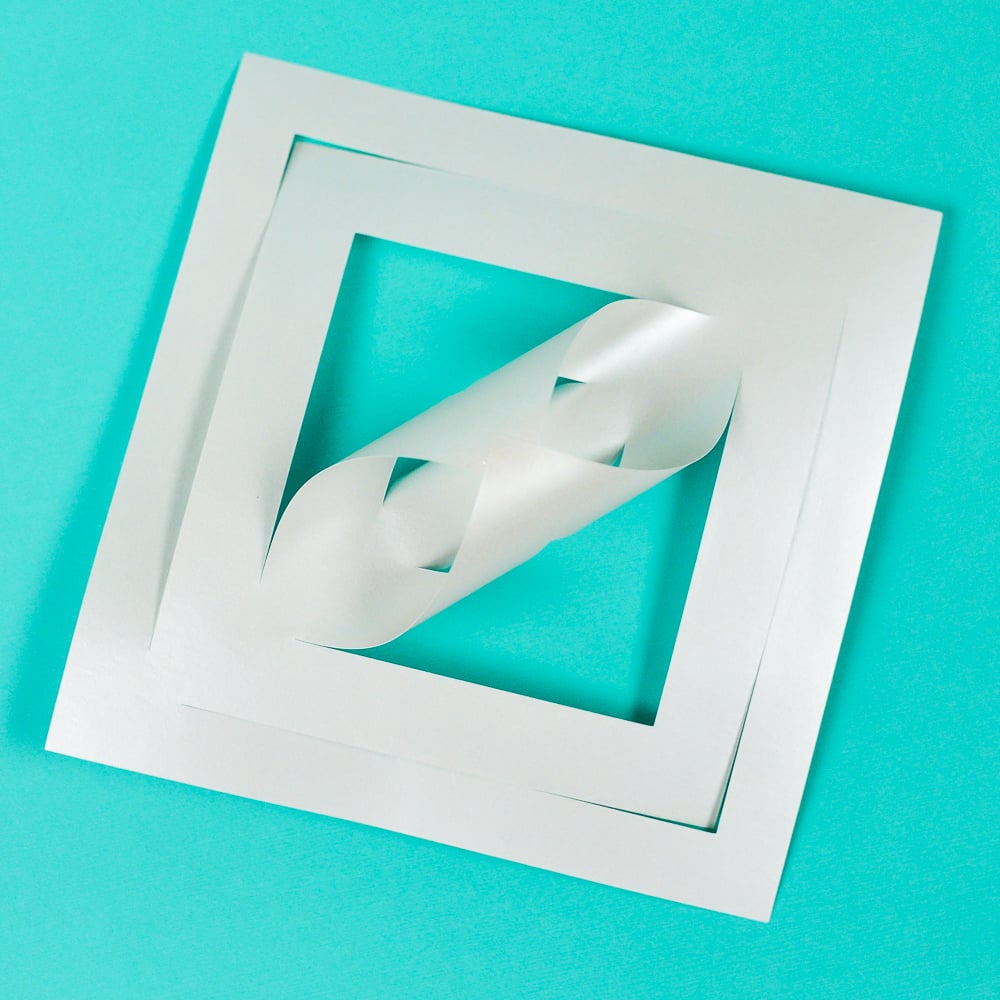 Flip over again and secure the next set of triangles together with tape.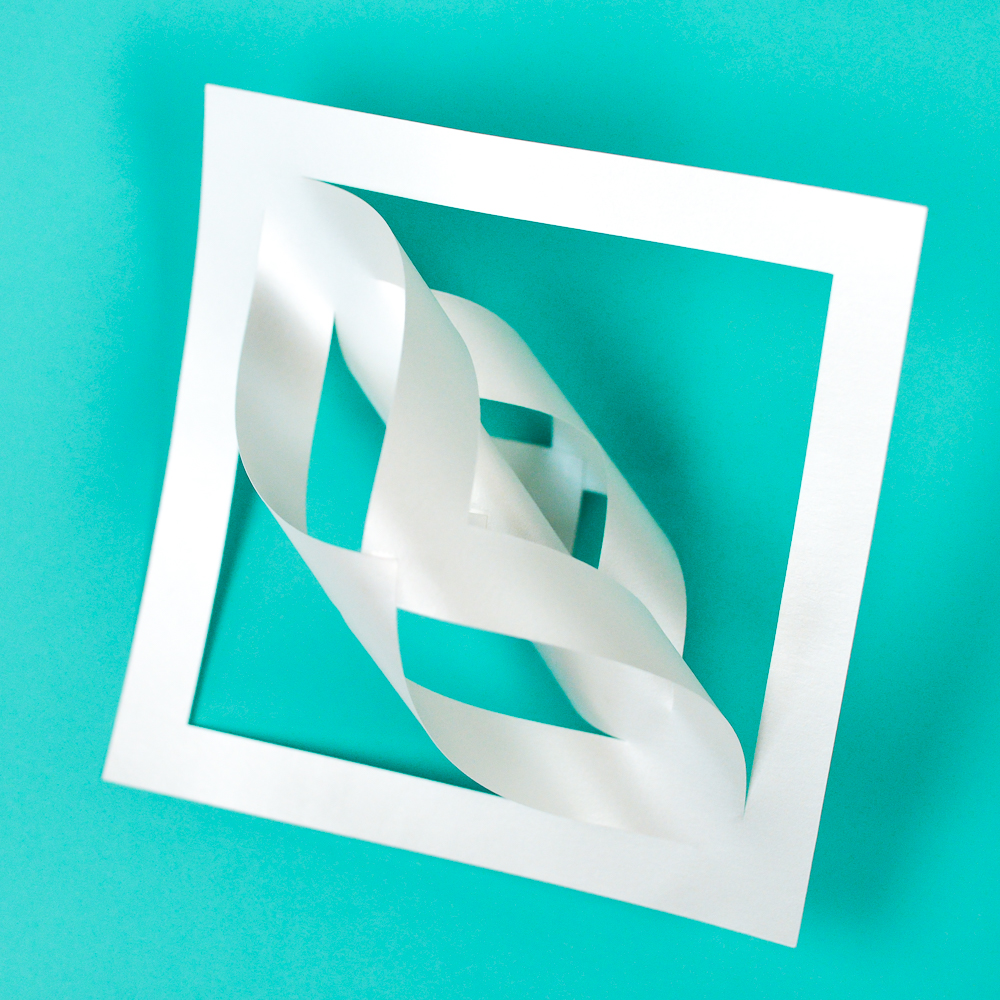 Flip over once more and secure the final set of triangles together.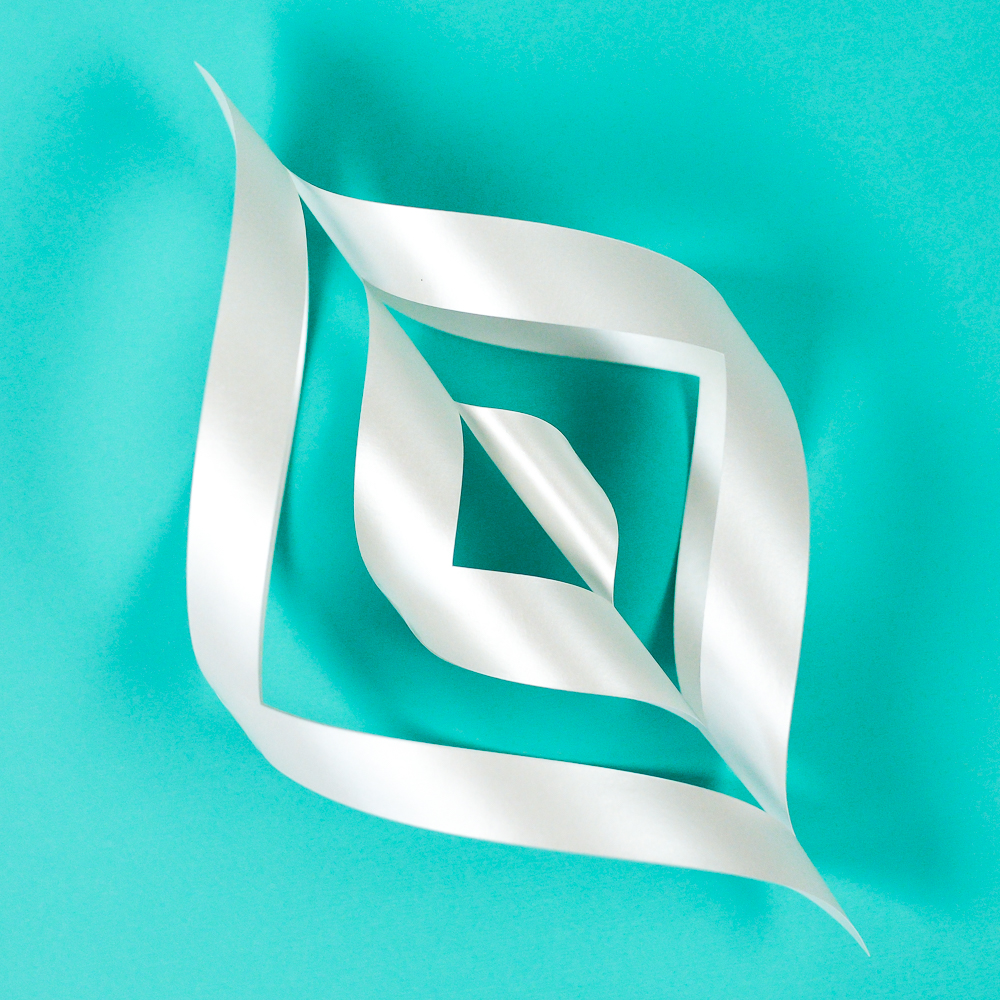 Repeat this process with the other five pieces so you have six snowflake segments.
To assemble all the pieces, gather them all together by one end and use a stapler to secure all six together. You'll see that they will fan out into your basic snowflake shape.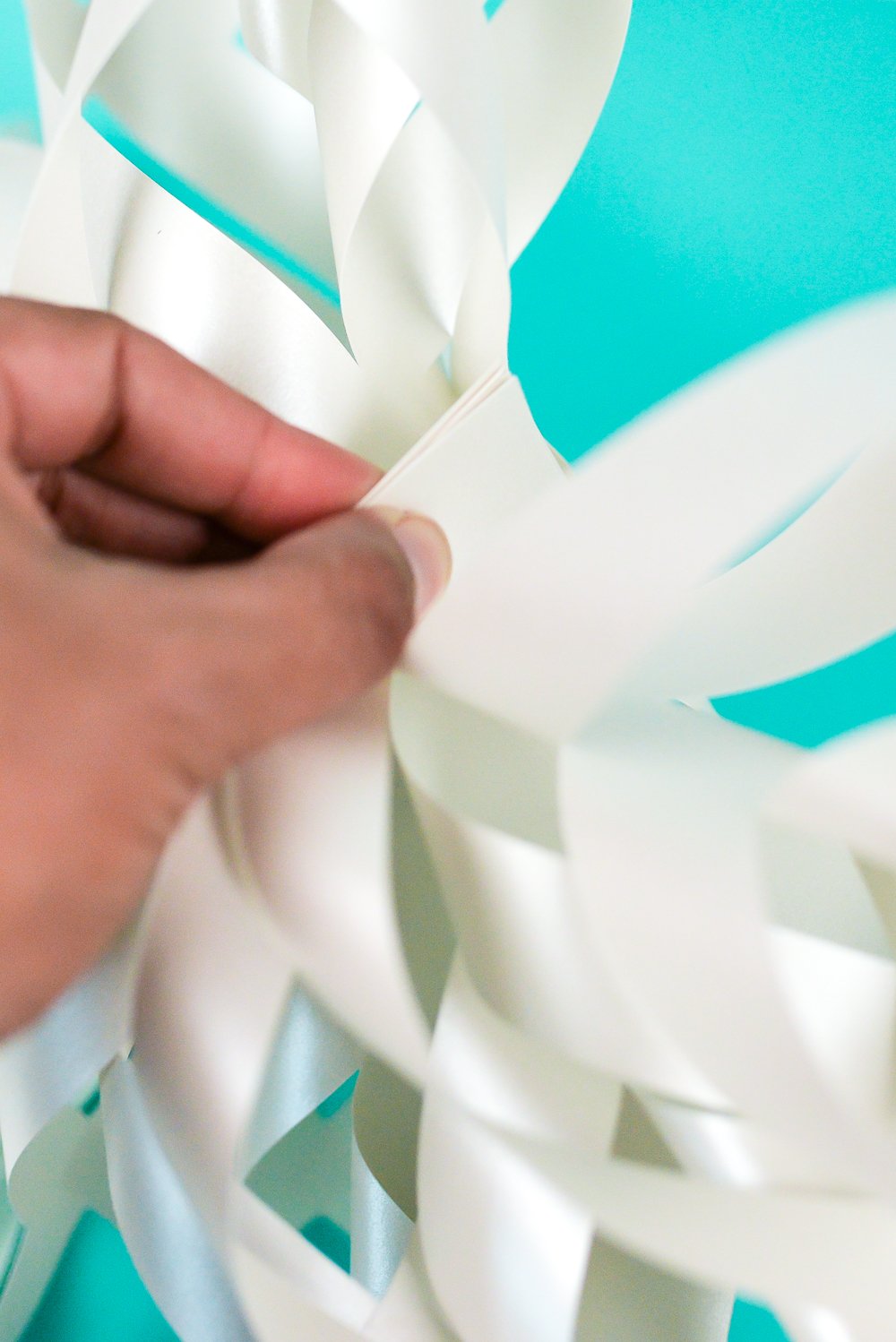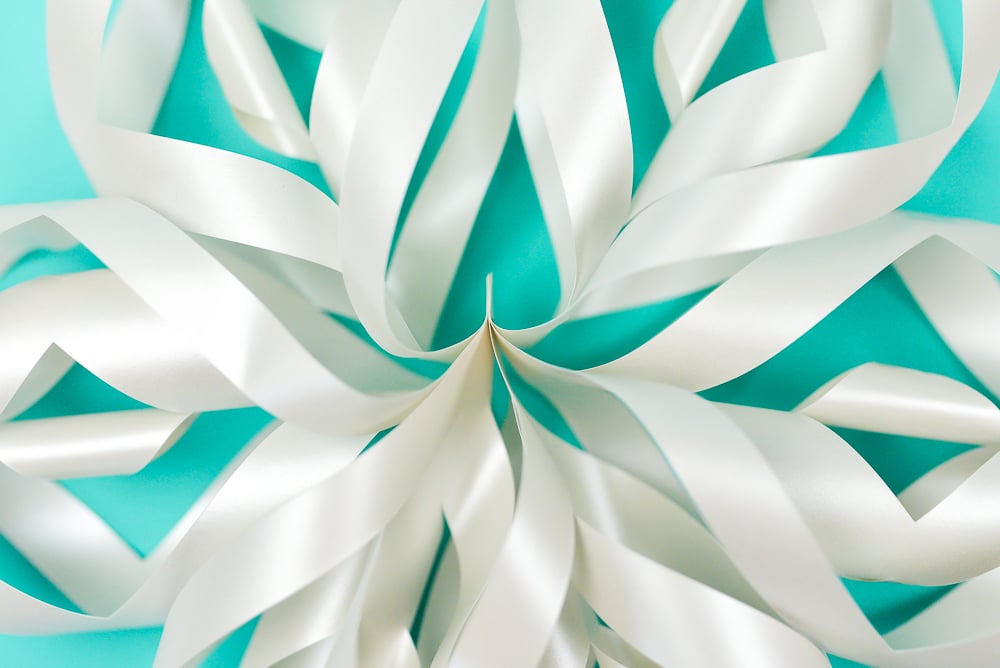 Then use the stapler to secure each piece to the one next to it.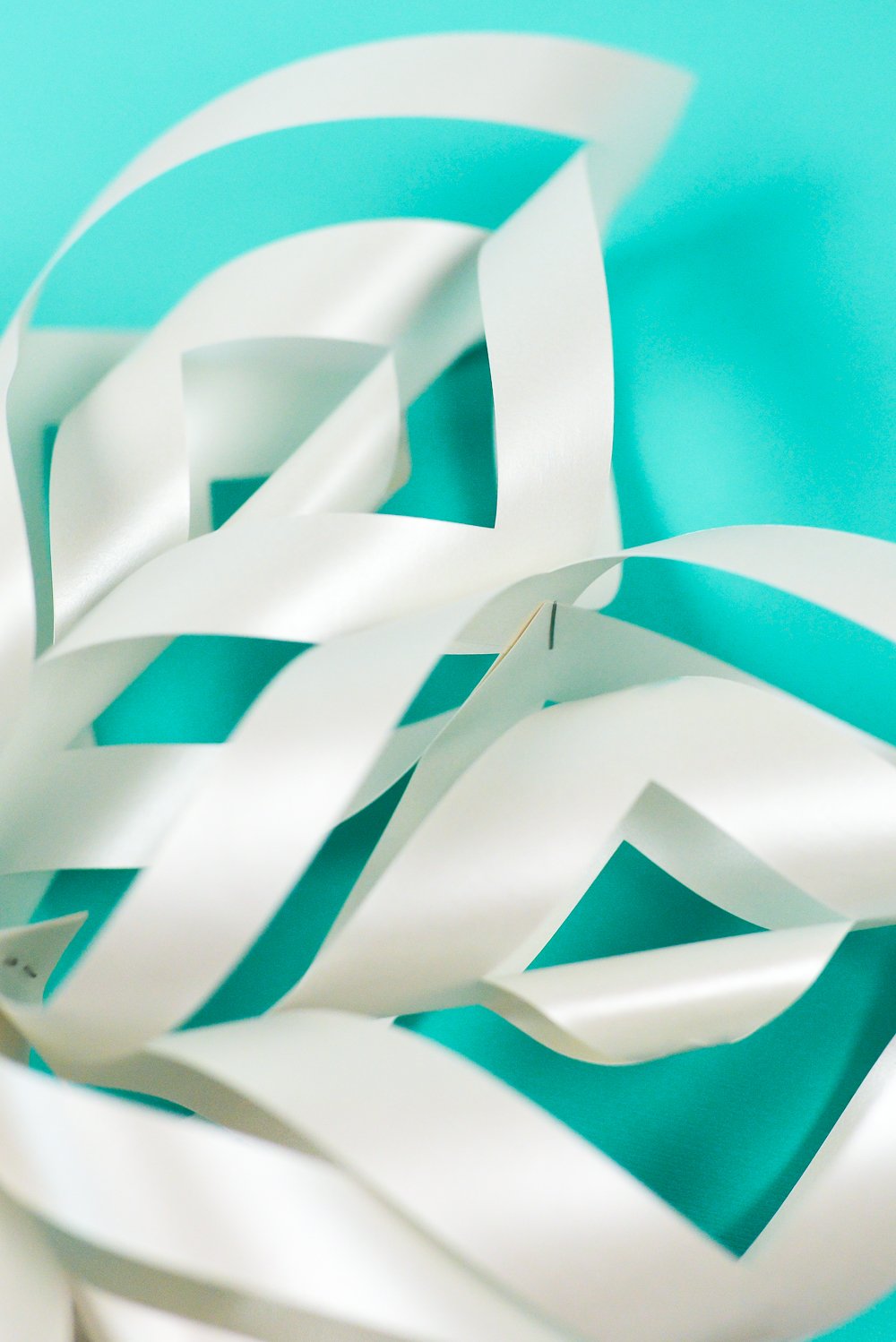 Then you can hang using string. I often just staple the string to the center, using a knot to secure it so the string doesn't slip through the staple when hanging.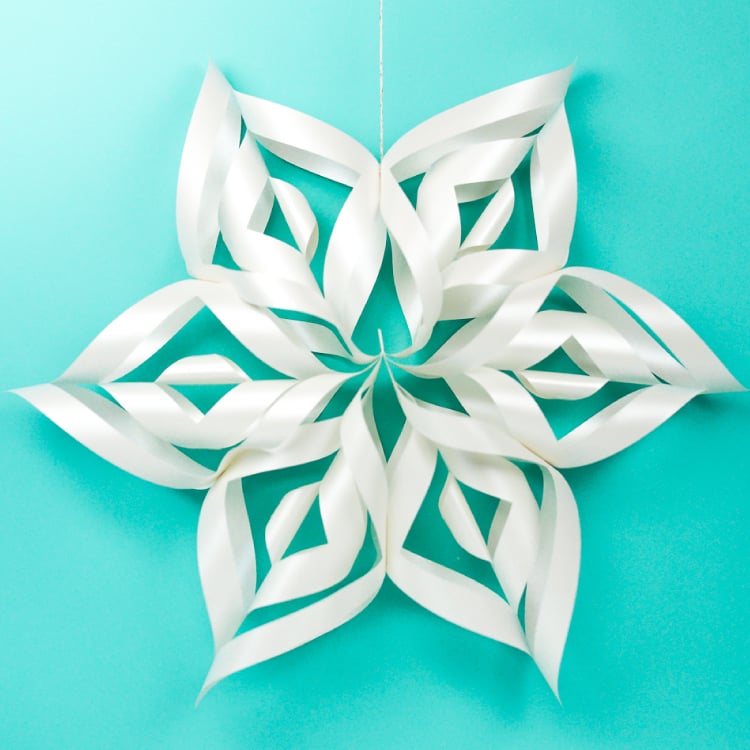 Also out my round up of 3D SVG Files and Cricut Projects!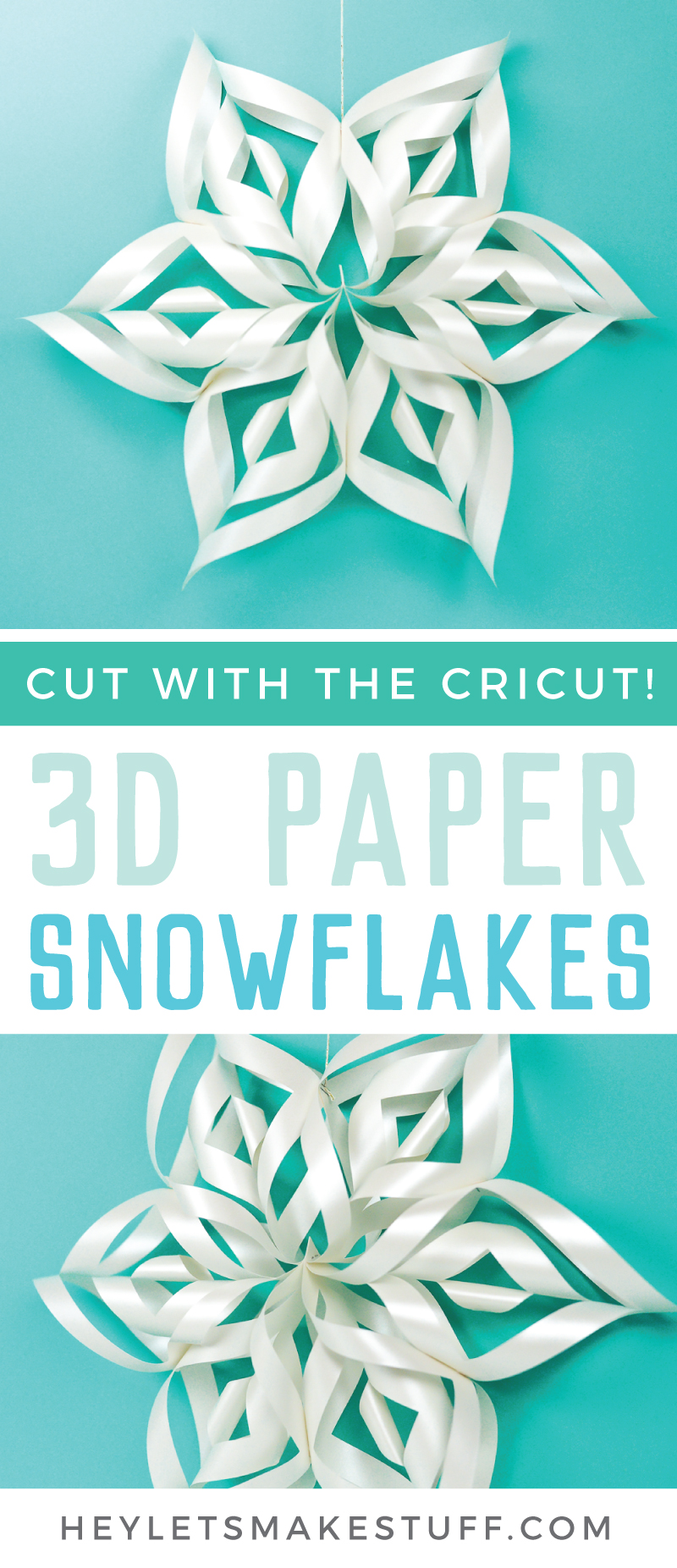 Stardream Metallics Paper