Use your Cricut to make these fun DIY Scrabble words! Get the FREE SVG set of tiles to create any word you'd like. Cut using basswood on your Cricut Maker, or simply cut from paper or other materials using your Cricut Explore!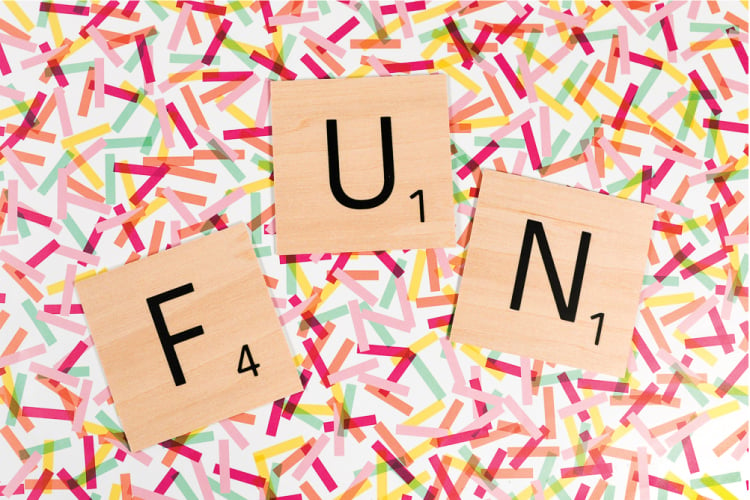 Want to save this post to reference in the future? Enter your email below and we'll send it right to your inbox!
Every once in a while I get a reader request that I am super excited to make! This particular reader wanted the SVG set of Scrabble tiles so she could spell out her new baby's name on her nursery wall. As a lover of all things Scrabble, I knew it was something I wanted to make.
Seriously, I think I own three, maybe four versions of Scrabble. I am a minimalist in many things. Apparently Scrabble isn't one of them.
It also gave me a chance to use basswood with my Cricut Knife Blade. If you're planning on cutting basswood, make sure to head over to my Cutting Basswood with the Cricut Knife Blade post.
There are a lot of things you'll want to know to make sure your project turns out right the first time. And don't worry—if you don't have a Cricut Maker, you can cut these Scrabble tiles in all sorts of other materials—I went with bright (as per usual, ha!) paper.

Stop pulling your hair out and start creating confidently with your Cricut! Finally understand how to use your Cricut with my Learn Your Cricut eBooks!
One of the keys here is to use iron on vinyl (HTV) for the letters. Using iron on is so much easier than using regular adhesive vinyl—no need to mess with transfer tape. Let's make some letters!
Enter your email address below to get this free file! If you're having trouble, make sure your pop-up blocker is turned off. Still having problems? Check out our Downloads FAQ.
Then use the Upload tool in Cricut Design Space to bring the SVG onto your canvas (learn more about Uploading SVGs to Cricut Design Space).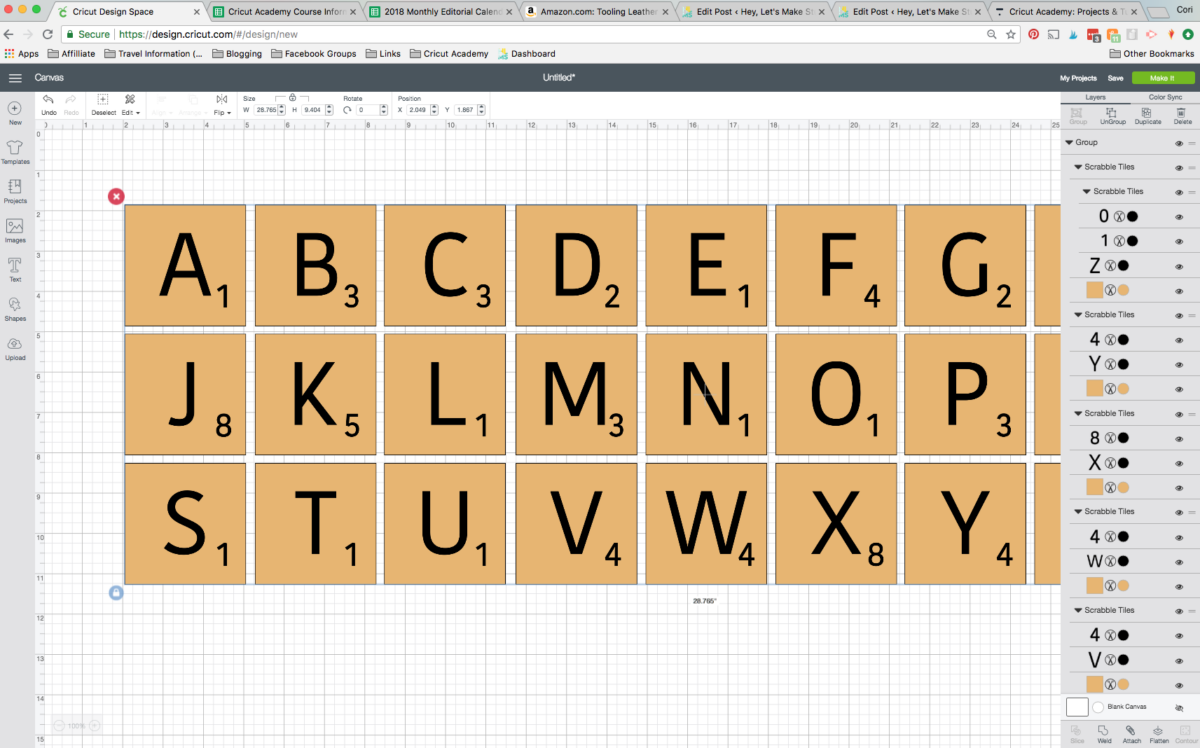 From here, you can hide the letters you don't want to use using the "eye" in the Layers Panel. And use the "Duplicate" tool at the top of the Layers Panel if you need more than one of a particular letter.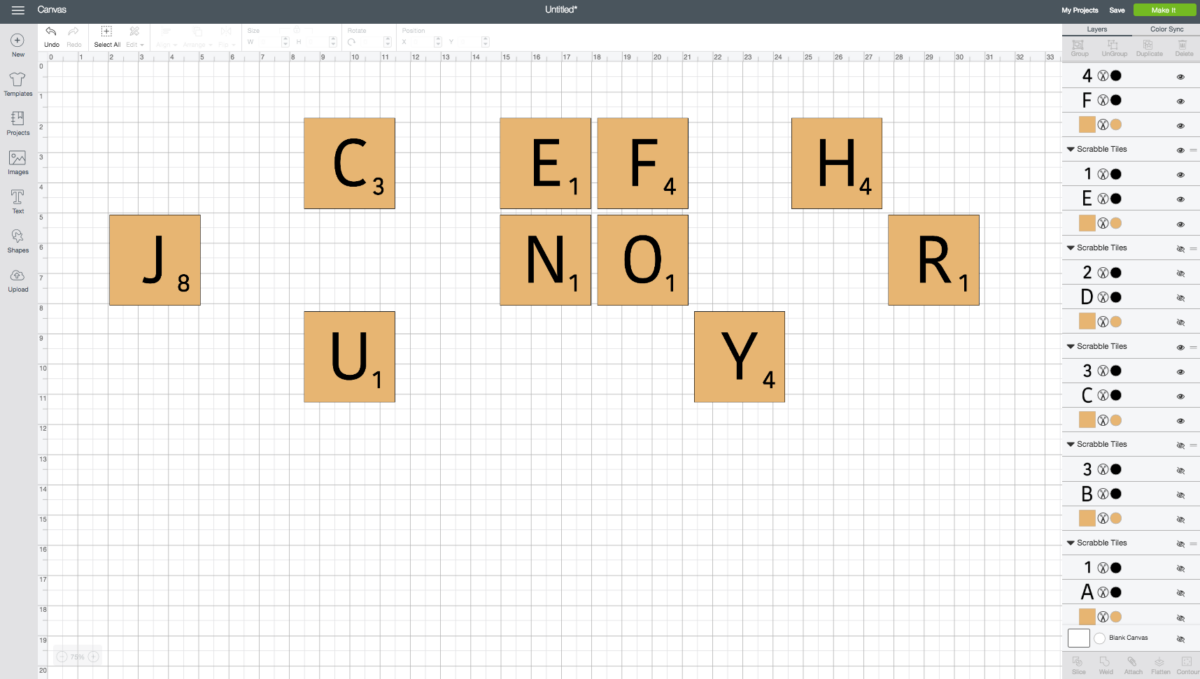 If you'd like, you can move your letters around so you can make sure you're cutting each letter you need.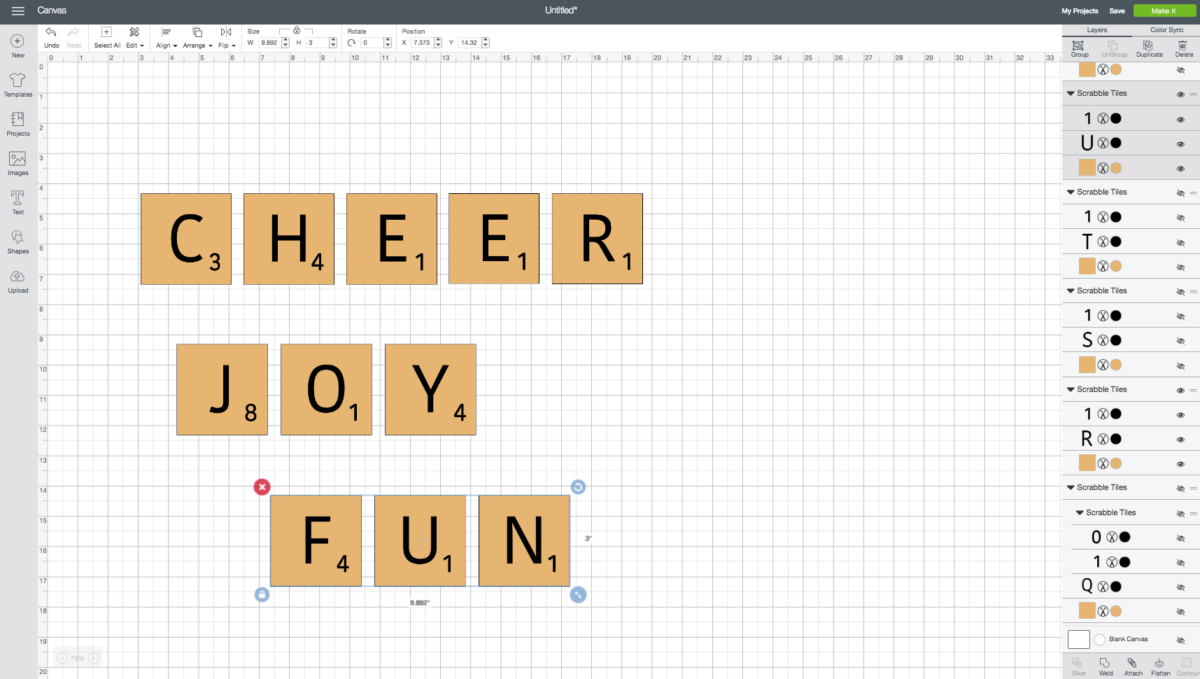 If you're planning on cutting your tiles in something other than wood, you can also change the color of each tile in the Layers Panel. You can also resize your letters—I designed them at 3″ x 3″, but of course you can cut them as large as you'd like!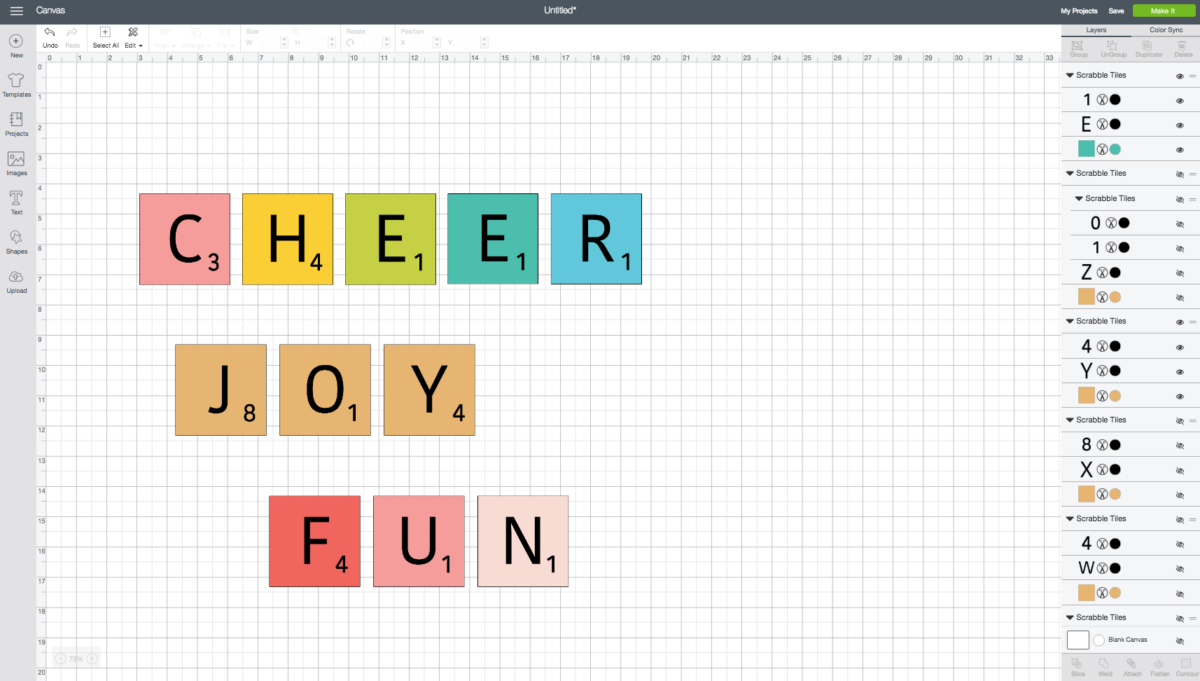 For each letter, select the number and letter and click "Attach" at the bottom of the Layers Panel. This will keep the letter and number connected, making ironing it on much easier.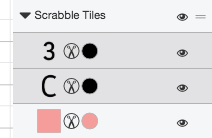 Then you're ready to make! Cut all of the letter/number combinations in black iron on vinyl and the tiles in whatever color/material you choose.
Ironing on your letters/numbers is easy—just use your iron or EasyPress to adhere to your base tile material. Learn more about using iron on vinyl.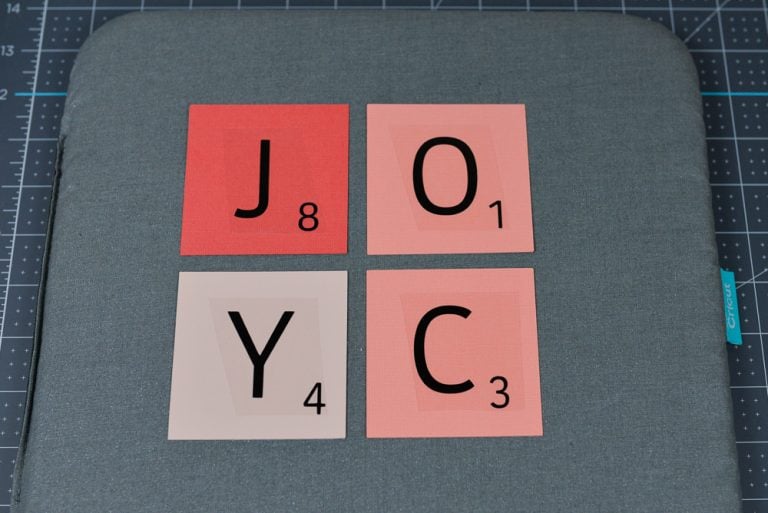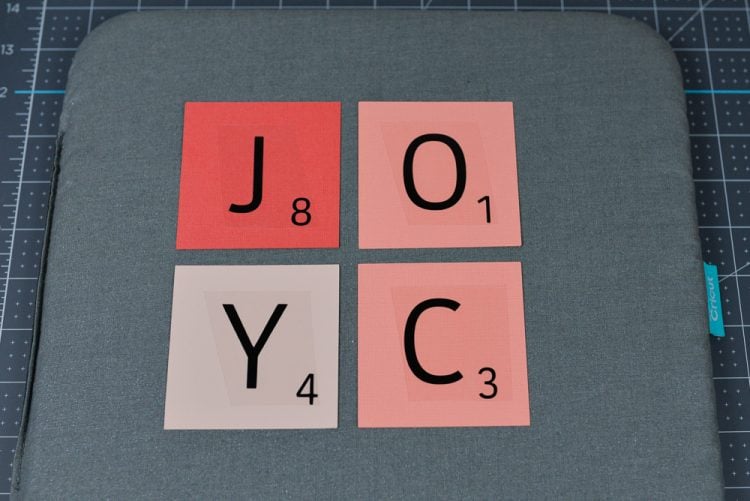 Then you're done!