Show your Halloween spirit with a t-shirt, candy bag, party decor and whatever else you can think of with this free Trick or Treat SVG!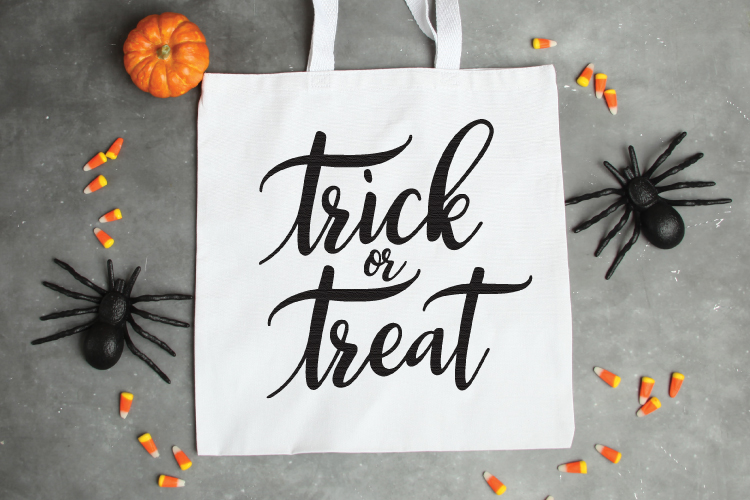 Want to save this post to reference in the future? Enter your email below and we'll send it right to your inbox!
So here's an actual conversation that recently happened with one of my three-year-old twins:
Grandpa: Are you guys dressing up for Halloween?
Sebastian: Yes.
Grandpa: What are you going to be?
Sebastian: A dog and a cat.
Grandpa: Which one are you going to be?
Sebastian: ….a dinosaur.
So now I get to figure out how to make a dinosaur cat for Halloween. I'm thinking spikes and…whiskers? We'll see what happens!
If you or your kiddos are getting ready for some good old fashioned trick or treating fun, you'll want to grab this free Trick or Treat file to use on your Cricut or other cutting machine! There is also a JPG and PNG version you can use on invitations and other printable goods for everyone's favorite spooky holiday.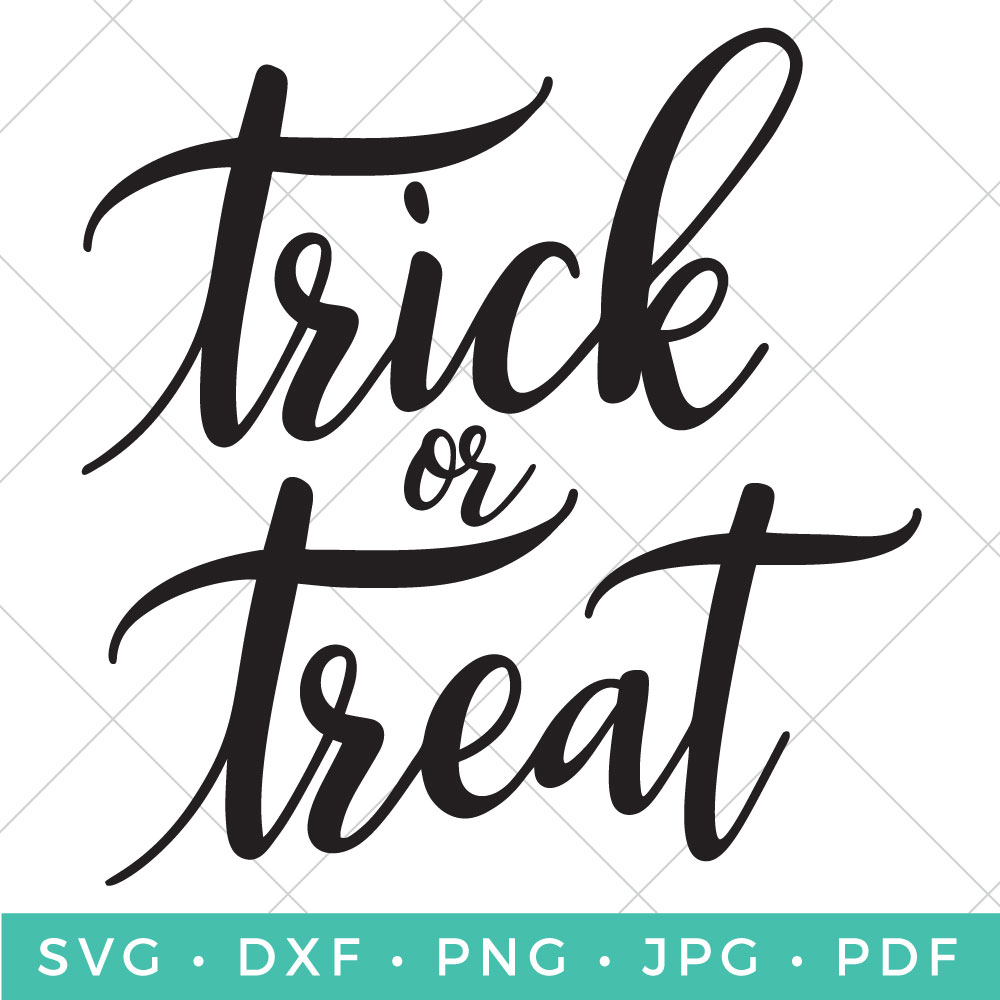 Get the Trick or Treat SVG File Here
Enter your email address below to get this free file! If you're having trouble, make sure your pop-up blocker is turned off. Still having problems? Check out our Downloads FAQ.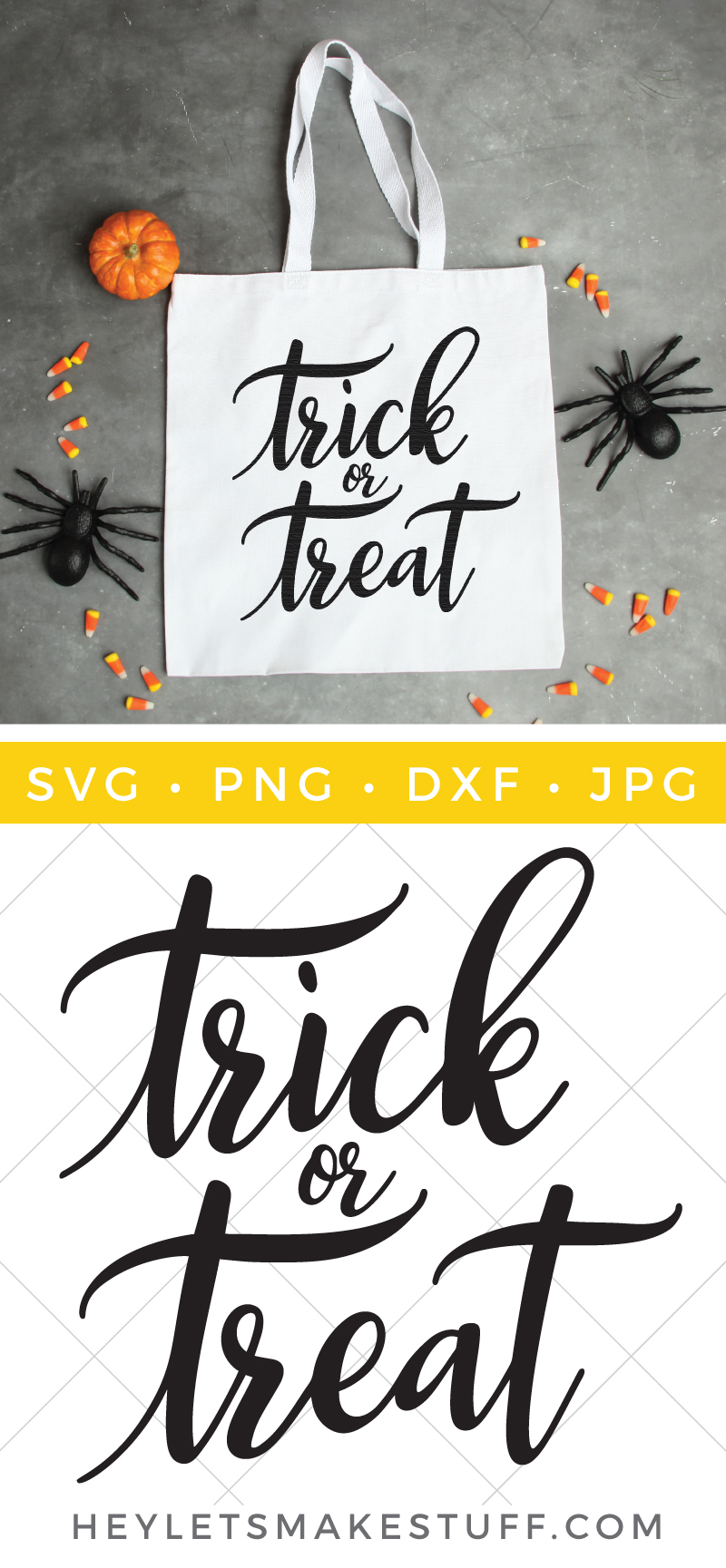 Looking for more DIY Trick or Treat bags? Here are a few ideas!
Monster Trick or Treat Bags with the Cricut
Hocus Pocus Trick or Treat Bag
DIY Halloween Trick or Treat Bags
Halloween Mandala Trick or Treat Bag
Personalized Trick or Treat Bags
Boy and Girl Ghost Bags with Free SVG