Make the most of this holiday season with these fun Christmas activities! Our free printable Christmas bucket list is full of ideas to help fill your whole family with cheer!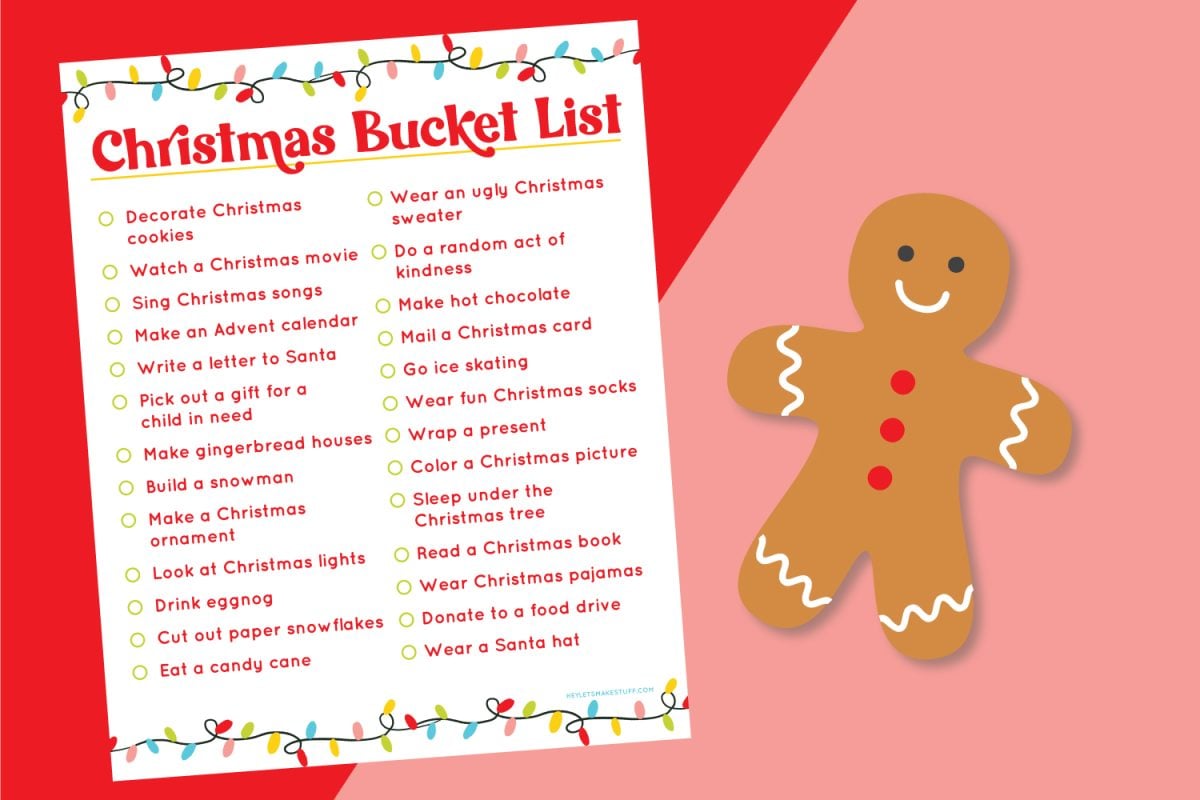 We're approaching the end of 2021, and although I can say that this year is better than 2020, it's still a year where many folks are being careful about the things they do to celebrate Christmas. Yet as we enter this holiday season, I'm determined to make the most of it!
This year we may not get to go visit Santa at the mall, smooch under the mistletoe, or Christmas carol at the local nursing home. But we can still decorate Christmas cookies, make ornaments, sleep under the Christmas tree, sip hot cocoa, and do plenty of other fun Christmas activities!
This holiday bucket list is a fun way to fit in all your holiday traditions this Christmas season, while adding in new ones! You can download the free printable, and then see different ways to get each of the Christmas bucket list ideas checked off below!
Download the Free Christmas Bucket List File under PRINTABLES P98
This file can be found in my Free Craft Resource Library. The file number is: P98.
Want access to this free file? Join my FREE resource library! All you need is the password to get in, which you can get by filling out the form below!
Christmas Bucket List Ideas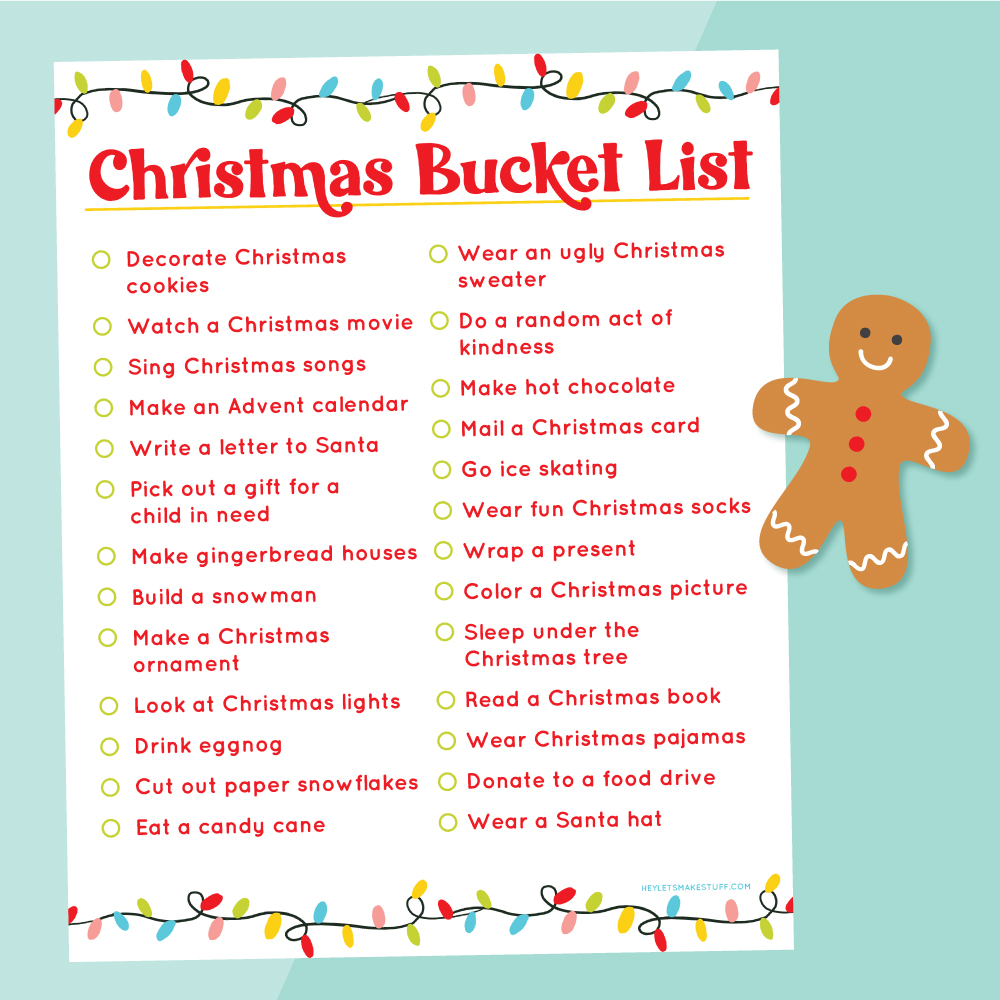 Decorate Christmas Cookies
When I was a kid, I used to head to grandma's house every December to bake Christmas cookies and decorate them! Another fun way to make this even bigger is to get with some friends or family members and do a Christmas cookie exchange!
A few of my favorite recipes:
Watch a Christmas Movie
Christmas movies are always a favorite at our house. Elf is my favorite holiday movie, but we're also big fans of Arthur Christmas and A Christmas Story! You could also watch some traditional Christmas favorites, like It's a Wonderful Life or Miracle on 34th Street.
If you have a Cricut and want to make some Christmas movie themed, check out these Christmas Movie SVG Files.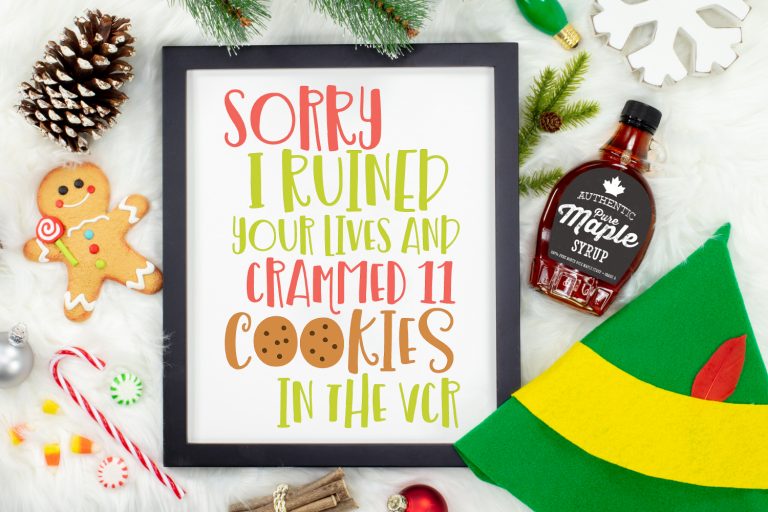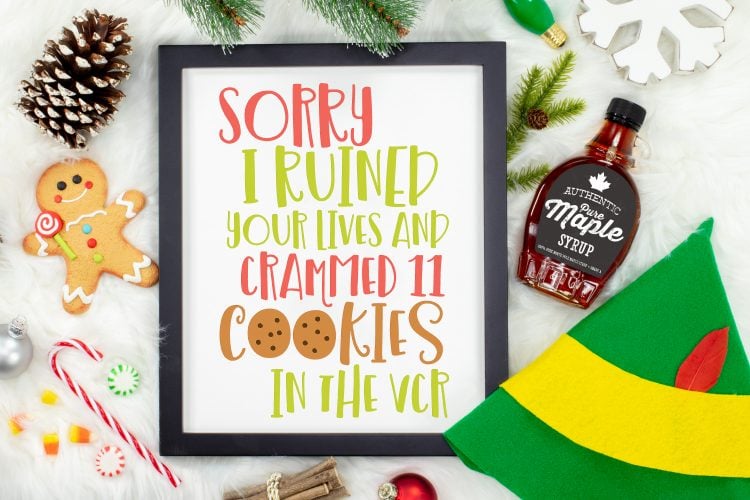 Make an Advent Calendar
Making an advent calendar is the perfect way to count down the days to Christmas! I've got couple here on my blog if you need some Christmas countdown inspiration: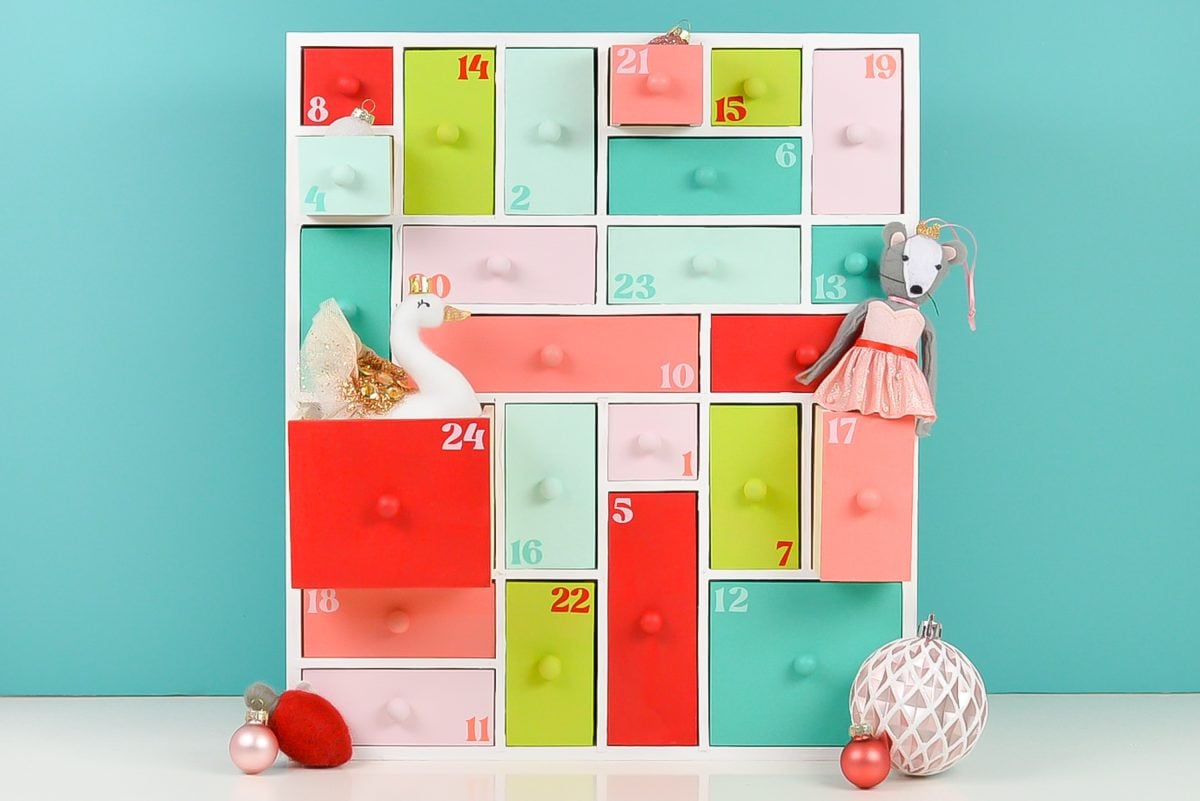 Write a Letter to Santa
There's no better way to find out what your kid wants for Christmas than a letter to Santa! You can even have USPS deliver it!
Pick Out a Gift for a Child in Need
Pass along the joy of the holiday season by purchasing a gift for a child in need—toys, school supplies, clothes, and more. Many stores and local businesses have ways to donate. Lots of families also need winter coats or donations to food banks. Lots of ways to give back to your community during this time of year!
Make a Gingerbread House
Whether you buy a gingerbread house kit from the store or make your own gingerbread from scratch, building a gingerbread house is a fun way to get in the holiday spirit!
Build a Snowman
This was always a tough one for us, being from California. But we recently moved to Washington state where it snows a few times a year—so we're always looking to build a snowman! While you're at it, have a snowball fight!
If you don't have snow, you can find other ways to build a snowman, including with cotton balls, pom poms, or other DIY bits and bobs!
Make a Christmas Ornament
Of course crafting decorations for the holidays is one of my favorite things to do! Ornaments are great for every level of crafter, from beginner to expert. Here are a few favorites from my blog: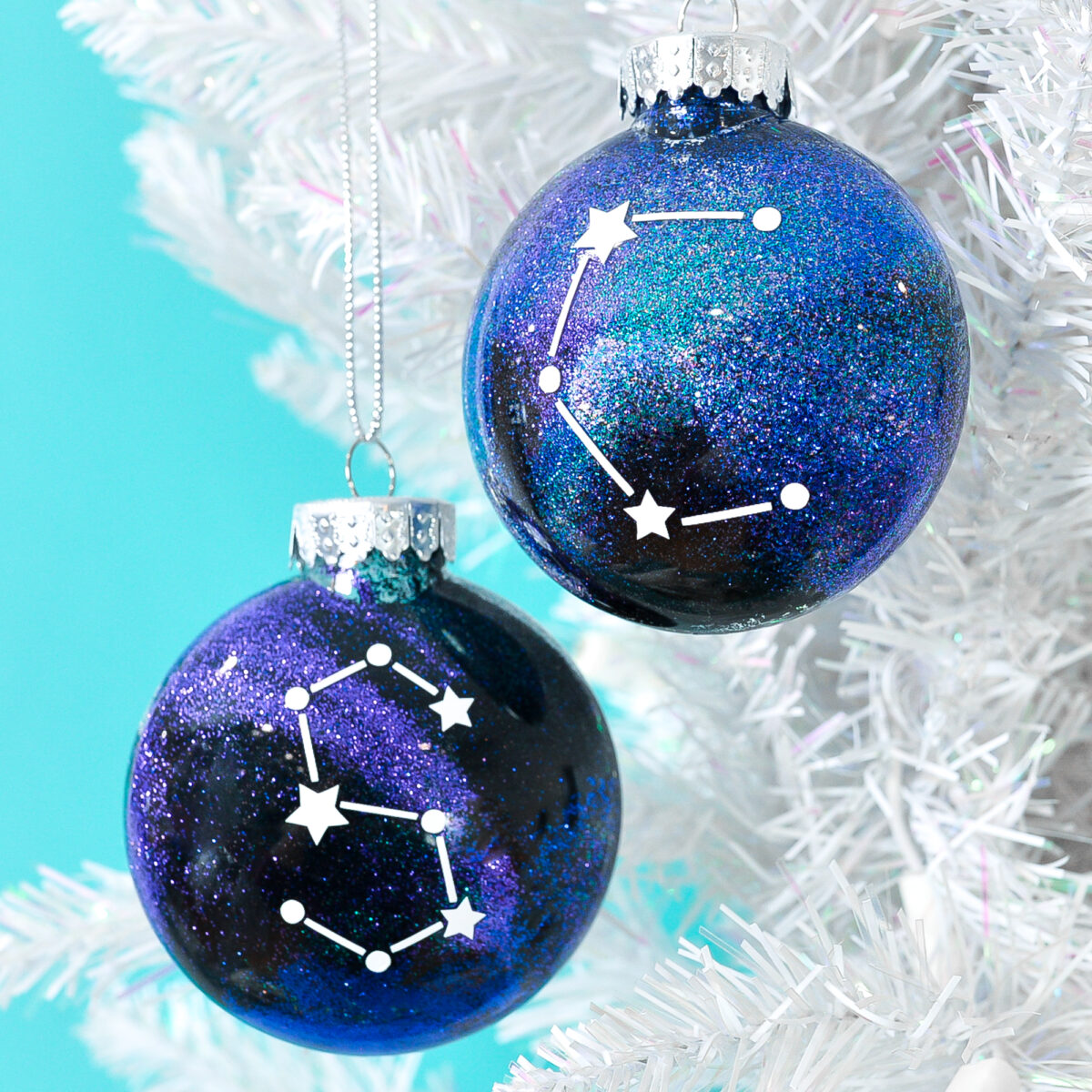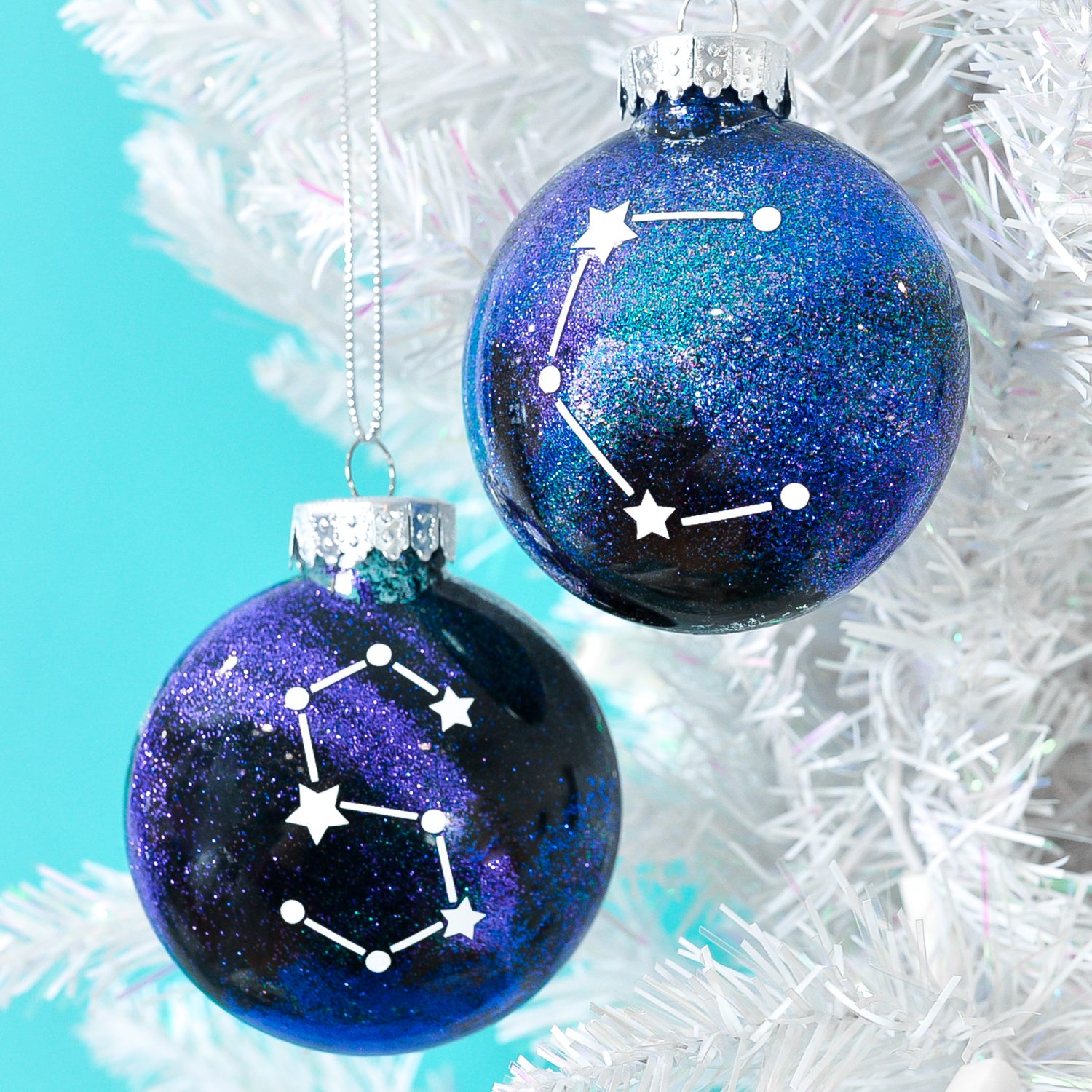 Look at Christmas Lights
Does your town have that one street that goes all out when it comes to local Christmas lights? Pack the family in the car with tumblers of hot chocolate and the Christmas music playing—and head off to see the lights!
Drink Eggnog
Grab your favorite recipe for a classic eggnog and have a delicious holiday drink? Don't like eggnog? Maybe spike it with a little brandy, or pour yourself a mug of mulled wine instead.
Cut Out Paper Snowflakes
My boys are obsessed with cutting out paper snowflakes, though if I'm honest I think they just like making a thousand tiny pieces of paper for me to vacuum up! Cute snowflakes like this make sweet window decorations or Christmas tree ornaments!
Want to go big? You can also make my Giant 3D Paper Snowflakes! What a dramatic but easy Christmas craft!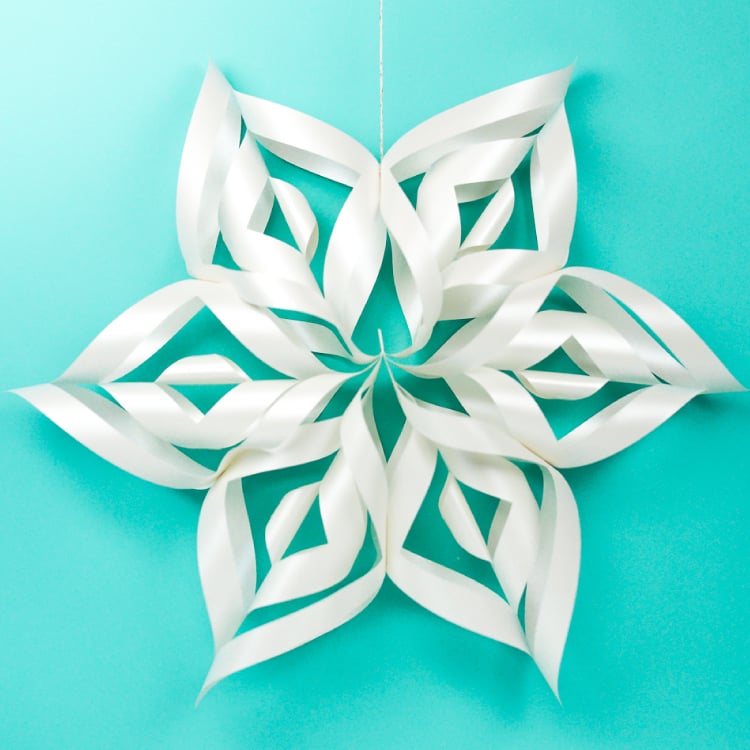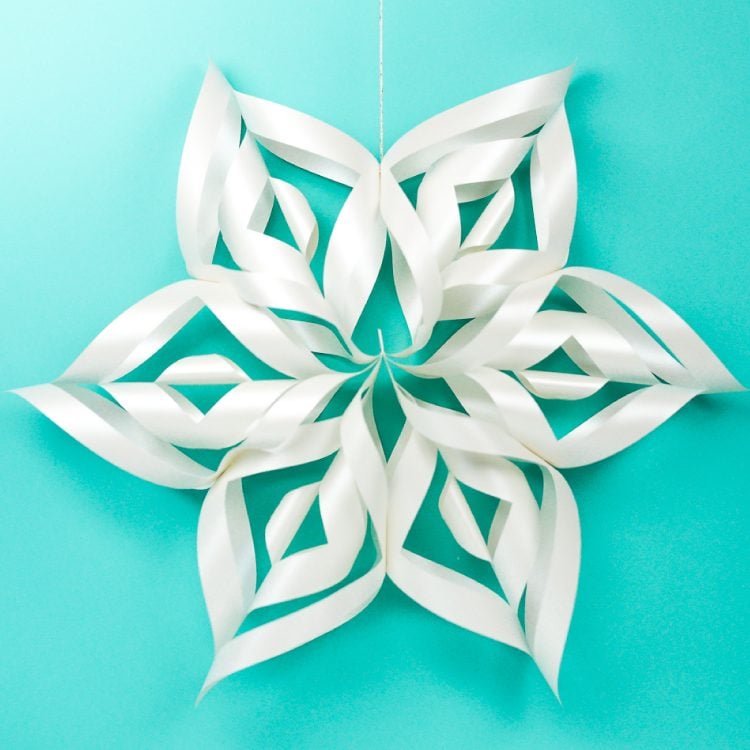 Eat a Candy Cane
If you need an easy one to check off the list, there's nothing more Christmassy than a peppermint candy cane! And for those of you who don't like peppermint, the fruit-flavored candy sticks are also delicious.
Wear an Ugly Christmas Sweater
Whether you craft your own ugly Christmas sweater or hit up Target for one of their many versions, wearing an ugly Christmas sweater is a modern Christmas tradition!
Do a Random Act of Kindness
There is always someone in need of a bit of love and light this holiday season! If you feel like it's safe for you and your community, you could also extend that kindness into all sorts of volunteer opportunities.
Need some ideas? Check out my Random Acts of Kindness for Kids Printable!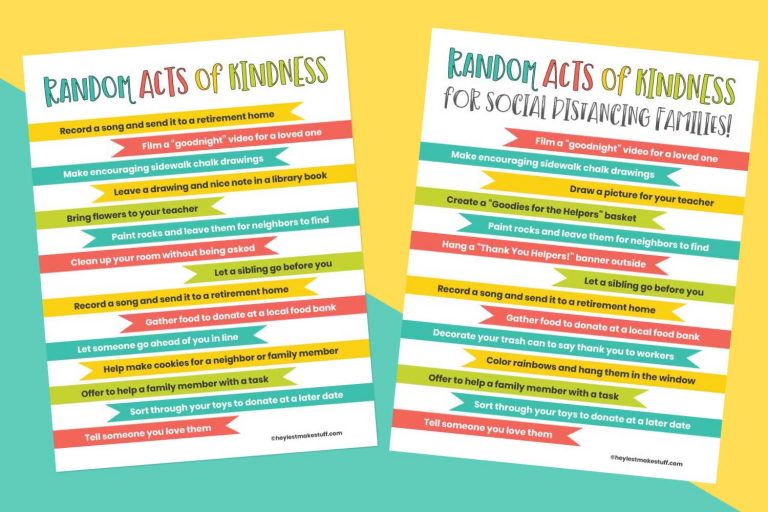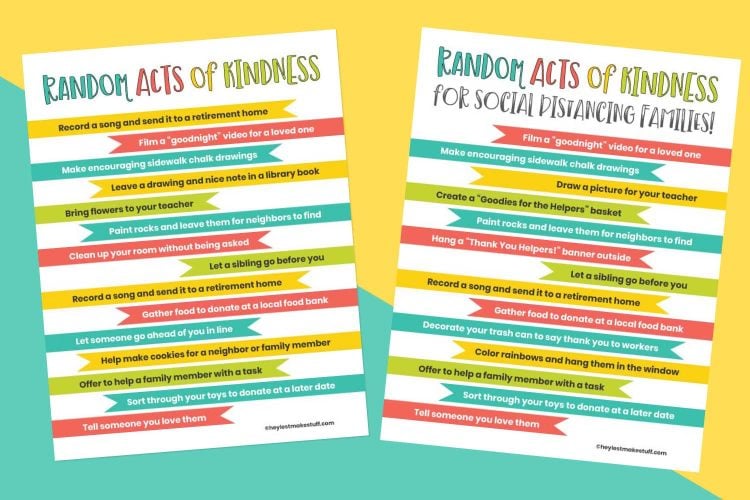 Make Hot Chocolate
This is one Christmas bucket list item we get checked off many times throughout December! Make this one even more special with a Hot Chocolate Bomb! Delicious!
Mail a Christmas Card
In addition to any normal Christmas cards you might send out each year, take some time to send out some hand-made, hand-written Christmas cards to those extra-special folks in your life. It's also fun to have your kids craft Christmas cards to grandparents and aunts and uncles!
Go Ice Skating
You may have to hit an indoor rink if you live somewhere warm, but it's always fun to strap on a pair of skates for ice skating! My kids are still a bit clumsy, so I think we have one more year of sledding before we hit the rink.
Wear Fun Christmas Socks
Keep those toes warm during the winter season with some fun Christmas socks! You can find all sorts of fun socks in stores, or you can make your own Funny Christmas Socks with the Cricut! These also make a super fun but inexpensive Secret Santa gift.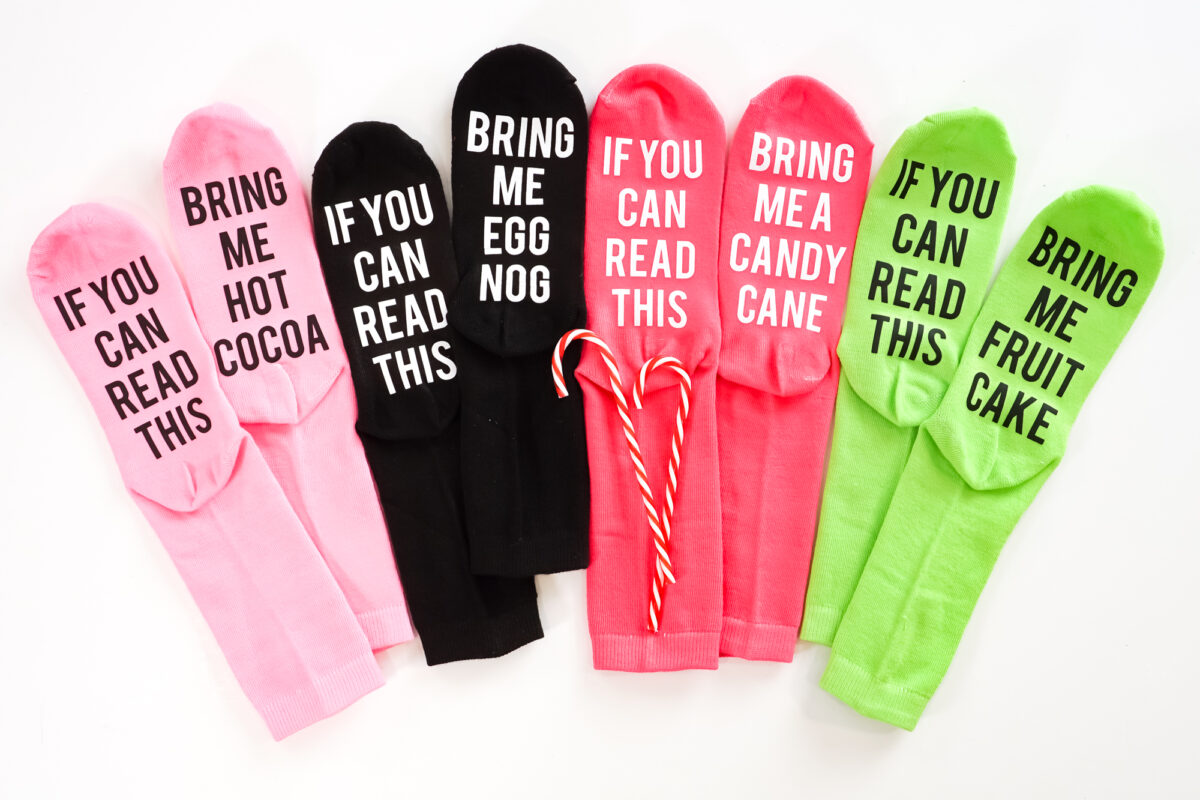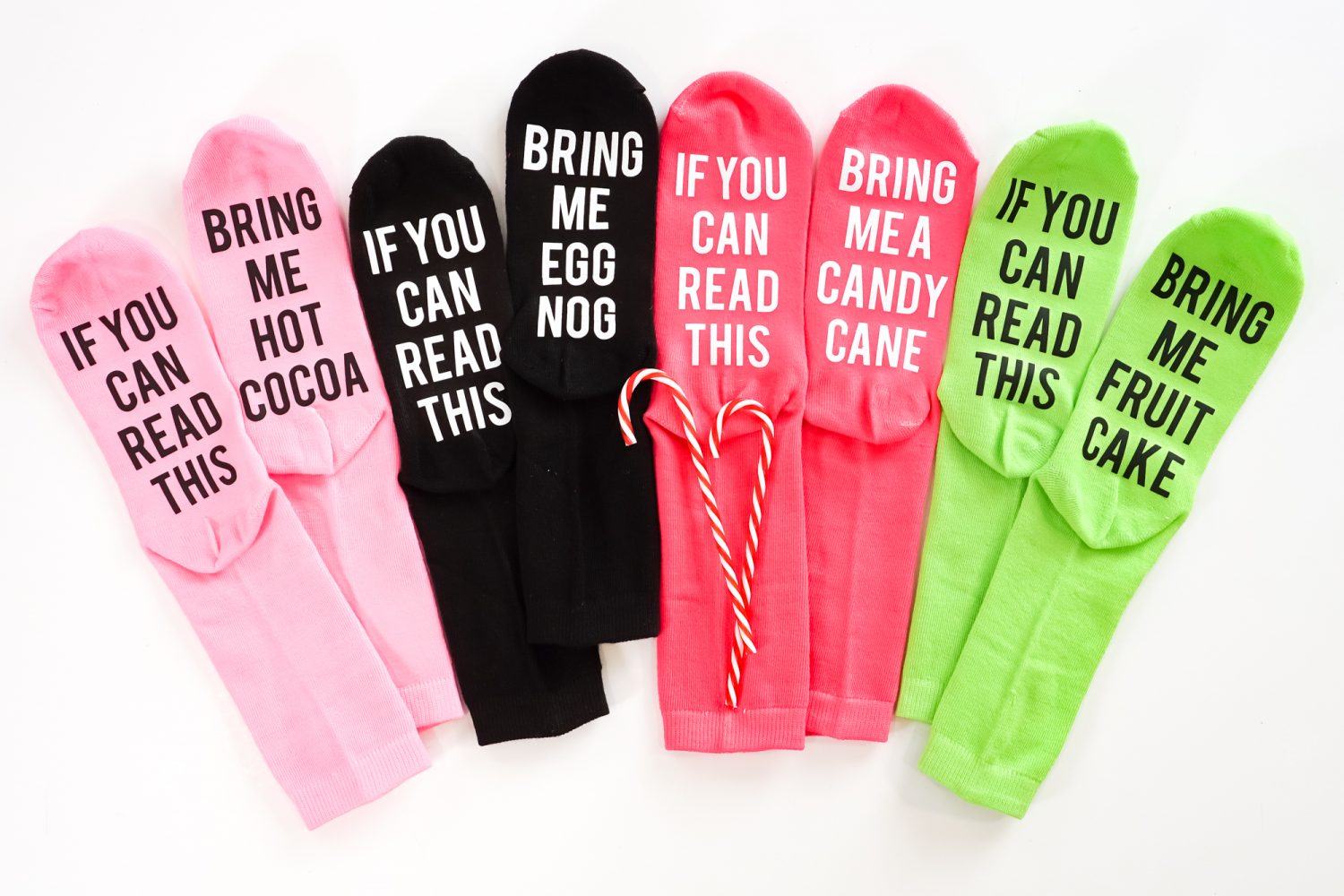 Wrap a Present
Of course, you're probably doing this already, but if you have kids, this is a great way to get them in on the Christmas action! Whether it's something as simple as putting their finger on the ribbon while tying a bow, or you're having them do everything from cutting to taping, taking time to wrap Christmas gifts is a wonderful way to spend time and spread Christmas cheer with your kiddos.
Color a Christmas Picture
Grab your crayons or colored pencils and color a Christmas picture! I have a fun Free Printable Christmas Coloring Page, or check out these free Christmas coloring pages for adults and kids!
Sleep Under the Christmas Tree
This is one of my favorite holiday activities—is there anything better than falling to sleep in the warm glow of the Christmas tree, while the fire in the fireplace dies out and instrumental Christmas music plays? I don't think so!
Read a Christmas Book
Head to your local library or bookstore to find a new Christmas book to read this season! From classics like The Night Before Christmas or the Polar Express, to newer Christmas books like How to Catch an Elf or Pick a Pine Tree, you'll find something festive to read.
Wear Christmas Pajamas
This has been a fun tradition in our house since our boys were born! Each year, we get a new matching set of Christmas pajamas. We open them on Christmas Eve and then wear them that night! You can also Make Your Own Matching Christmas Pajamas for the Whole Family!!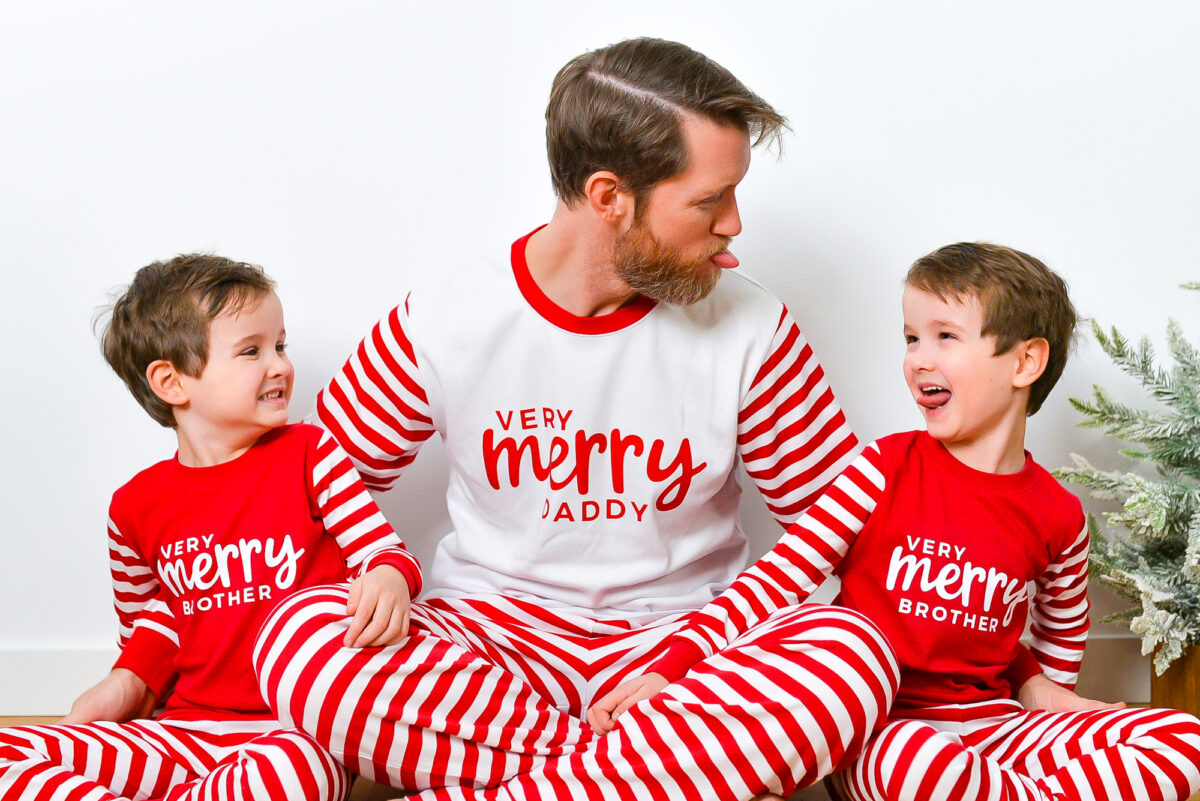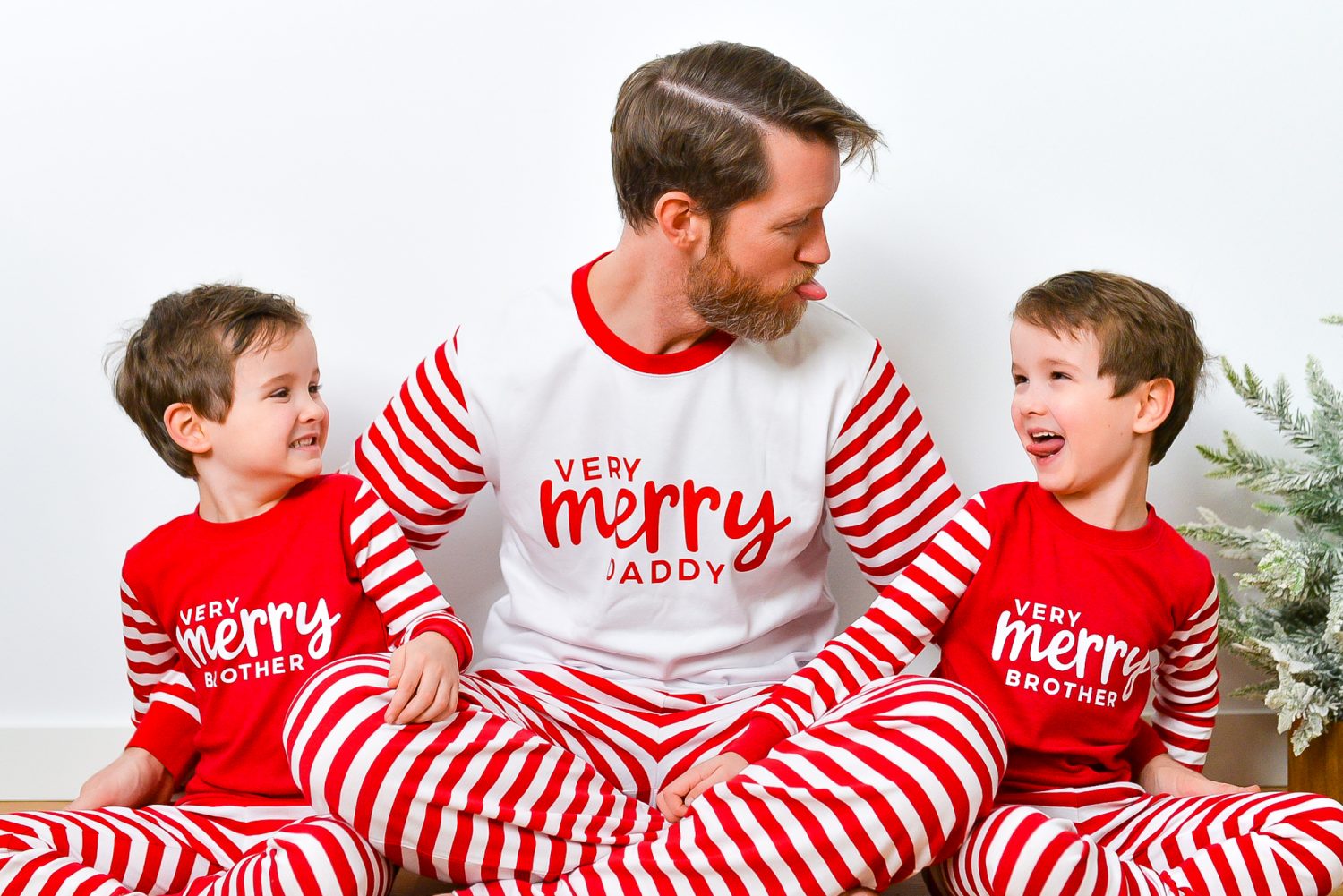 Donate to a Food Drive
Food scarcity is an issue throughout the year, but often exacerbated in winter. Purchase canned goods and other non-perishables for your local food bank—they will go to a family in your community in need. This is also something you can continue to do as we move into the new year.
Wear a Santa Hat
One of the easiest ways to get in the holiday spirit is to don a Santa hat! Ho ho ho!
Grab our Printable Christmas Games Bundle
These Christmas games are perfect to do as a family by a warm fire, or give to the kids to keep busy while you wrap gifts! There's six printable games in the bundle!
Have more ideas for your Christmas bucket list? Leave them in the comments. I'd love to add even more holiday traditions with my family this year to make it the best Christmas yet!