What would Christmas be without one of the most iconic Christmas movies of the season? Show your love for Ralphie and his family with this A Christmas Story quotes SVG Bundle!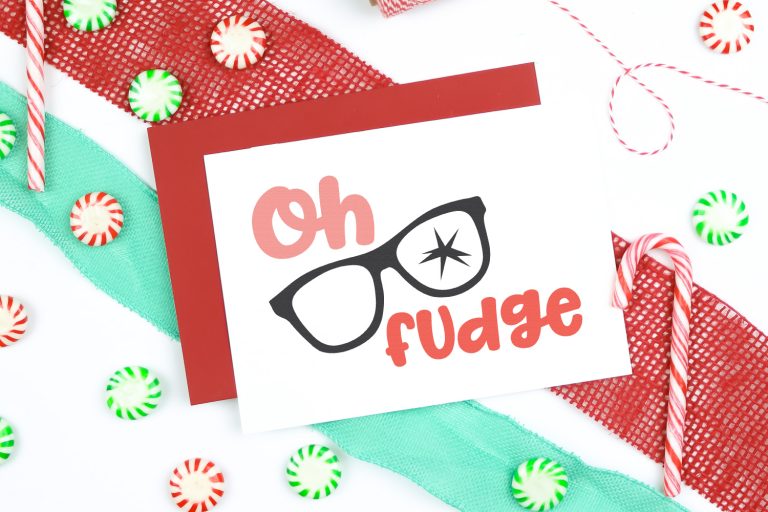 What does a Red Ryder Carbine Action 200-shot Range Model BB gun, a pink bunny suit, and a fishnet stocking leg lamp have to do with Christmas?
Only everything!
There's a reason A Christmas Story is one of those go-to, must see, on-for-24-hours-on-Christmas-day Christmas movies—it has all the dysFUNctional, cringe-worthy, exhausting, hilarious, and endearing moments we love about the holidays.
The Parkers are real life—no filters and perfect social media posts to hide the crazy! The Parkers…they are all of us.
Take Ralphie. He has a tough little life. His mom treats him like a baby, his little brother acts like a baby, his dad has an ongoing feud with the neighbor dogs, and he's forced to dress up in a giant pink bunny outfit. All he wants is a Red Ryder BB gun for Christmas, which he gets…and even that goes hilariously wrong! Oh fudge!
I'm counting down the days until it's socially acceptable to watch A Christmas Story….the day is coming. In the meantime, I created this A Christmas Story quotes SVG bundle so I can craft while I wait.
Use your Cricut or other cutting machine to make up some Christmas party invitations, ugly sweaters, Christmas cards, decorations, and personalized gifts with each of these cut files inspired by the movie!
This A Christmas Story quotes SVG bundle includes these four different cut files:
Fra-Gee-Lay (Must Be Italian)
He Looks Like A Pink Nightmare
Oh Fudge
I Can't Put My Arms Down!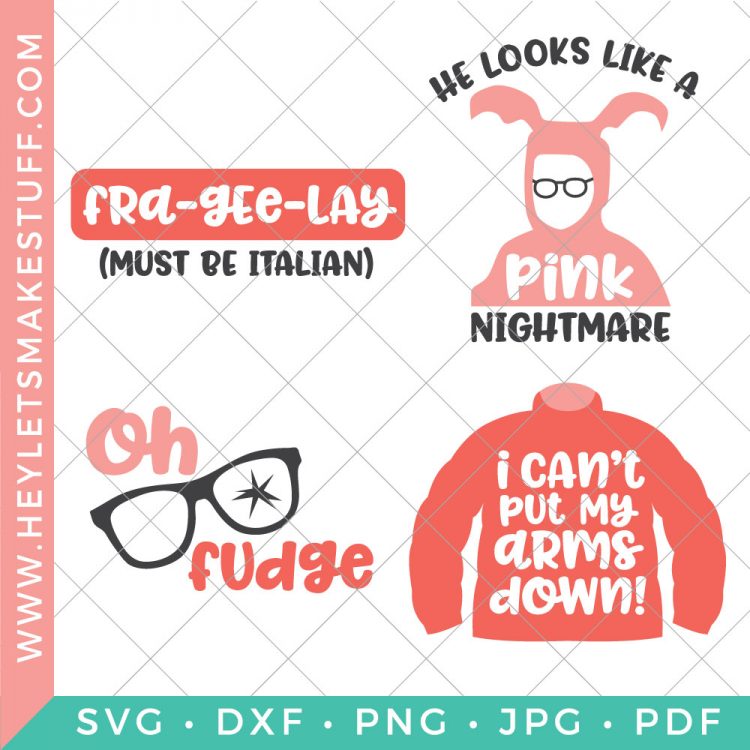 It's not Christmas if A Christmas Story is not on your to-watch list. These SVGs will inspire you to get crafty. Don't forget to grab my free Printable Christmas Story Drinking Game, plan your movie watching party around this fun adults-only activity.
Get the A Christmas Story Quotes SVG Bundle here
This file was free until 11/22/2019. Now you can get it in our shop! If you want to be notified of flash freebies, join our mailing list!
Here's to hoping that Santa brings you whatever is at the top of your wishlist, whether it's a Red Ryder BB gun or something else!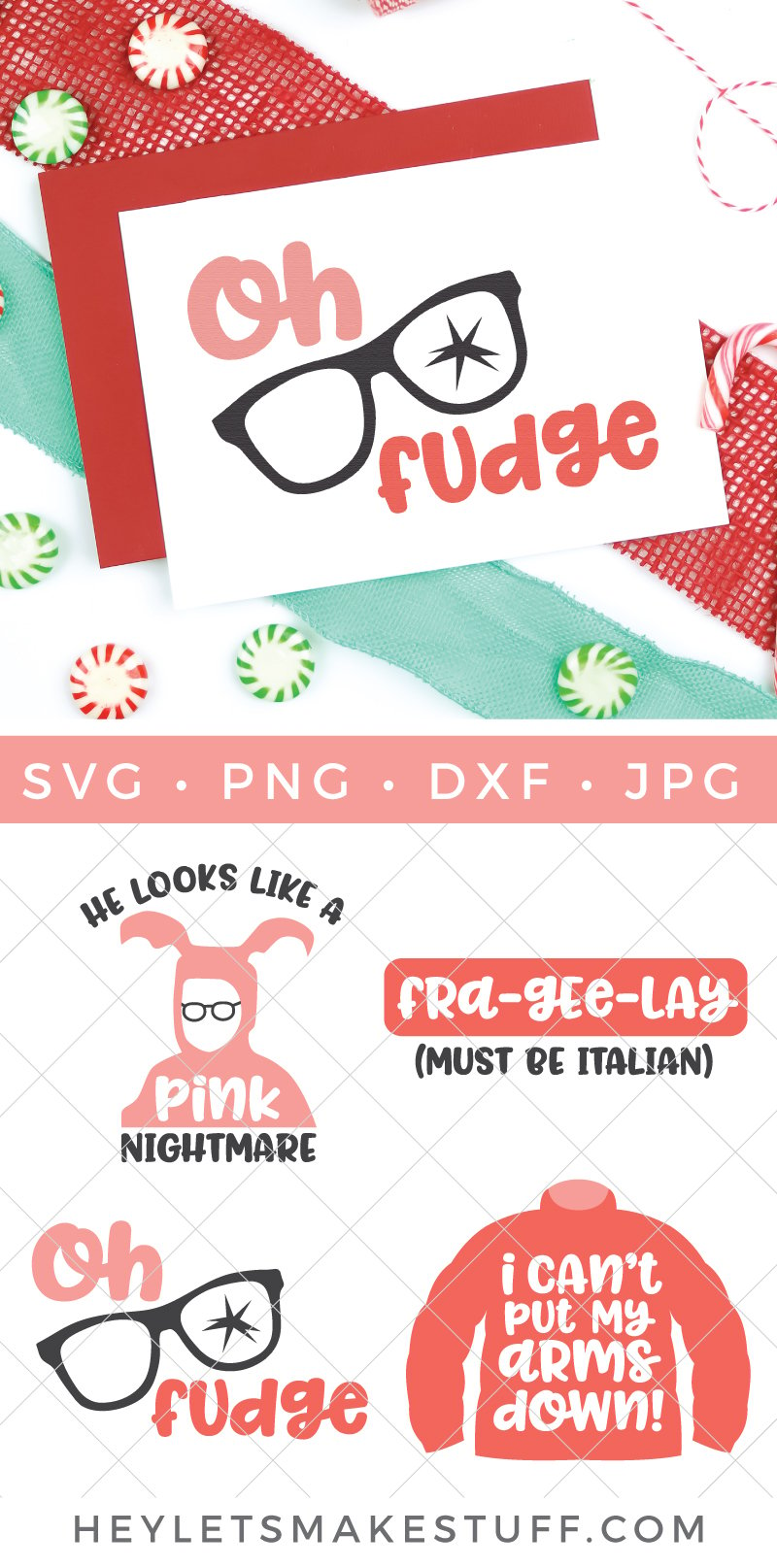 Christmas Entertainment!