Test your knowledge of the merriest of holidays with this free printable Christmas trivia. Play with family and friends as you sip hot cocoa around a fireplace or plan a trivia night with friends for some holiday cheer!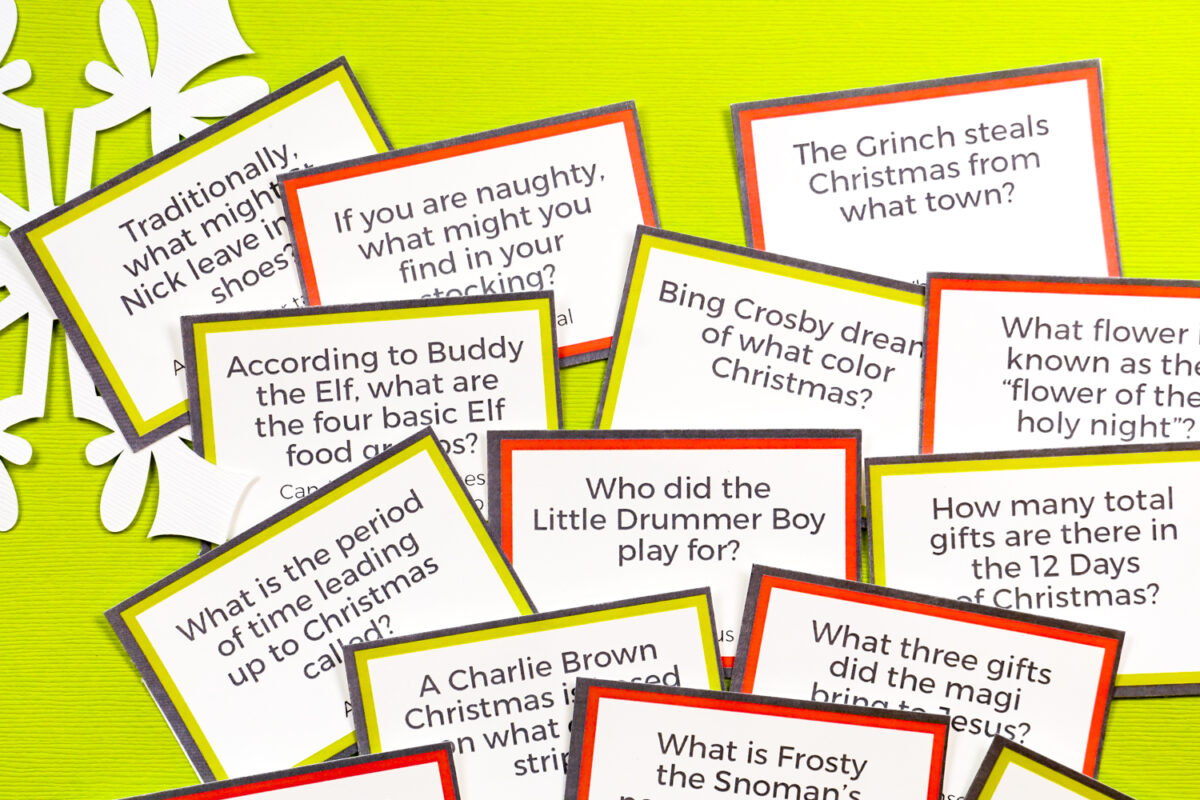 Christmas is arguably one of the most celebrated holidays. It's really the one holiday where we are able to turn one special day into an entire season of celebrating!
After all, the whole month of December is about celebrating Christmas, right!? (Or, if you're some people, November too!)
No other holiday has so many songs, movies, characters, crafts, or treats dedicated solely to it. And because of all that, the Christmas holiday makes for some very fun Christmas trivia! This free printable Christmas trivia is full of historical and pop culture trivia questions that are perfect for all ages.
Some of the questions might be easy for you to answer: If you are naughty, what might you find in your stocking? While others will take a special knowledge of Christmas to answer accurately: What state produces the most Christmas trees?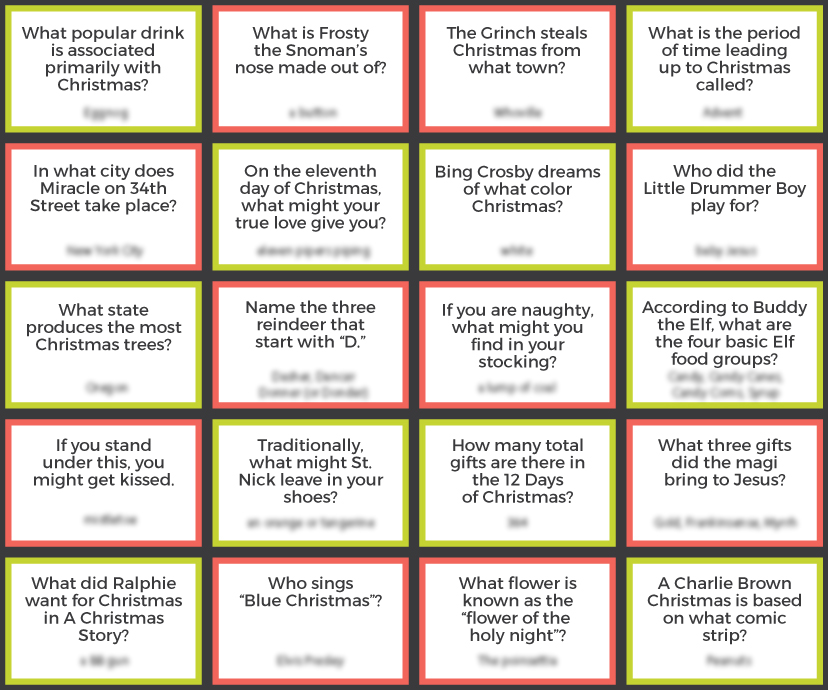 How to Use the Christmas Trivia
Download the printable PDF by clicking on the box below.
Print the trivia sheets. I like to use thicker cardstock in case any lookie-loos try to peek at the answer!
Cut out the different trivia questions using scissors or a paper trimmer and fire away!
You might be surprised at your Christmas trivia knowledge and the questions can be great conversation starters with kids or at work!
You can ask these casually as you decorate the Christmas tree or organize a group of friends together for a trivia night. The questions are also perfect for a rainy day in with kids, in the classroom, or even with co-workers as a holiday lunch activity or ice breaker.
Download the Free Christmas Trivia under PRINTABLES P67
This file can be found in my Free Craft Resource Library. The file number is: P67.
Want access to this free file? Join my FREE resource library! All you need is the password to get in, which you can get by filling out the form below!
Enjoy asking friends and family these Christmas trivia questions and merriest of Christmases to you!
Grab our Printable Christmas Games Bundle
These Christmas games are perfect to do as a family by a warm fire, or give to the kids to keep busy while you wrap gifts! There's six printable games in the bundle!
More Printable Trivia
Check out my other trivia posts!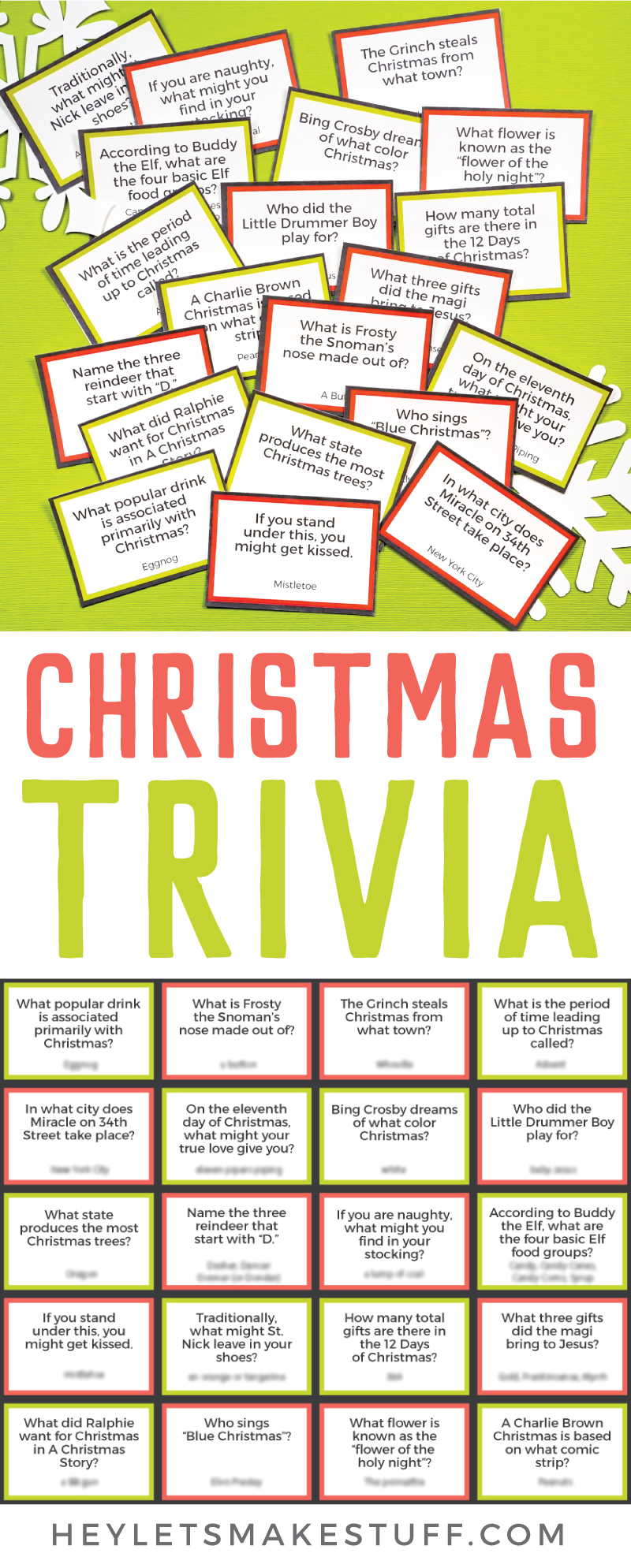 Christmas Trivia on Amazon