Test your knowledge of the spookiest night of the year with this fun printable Halloween Trivia! Perfect for trivia night or as a fun Halloween activity. Show off your smarts or learn something new!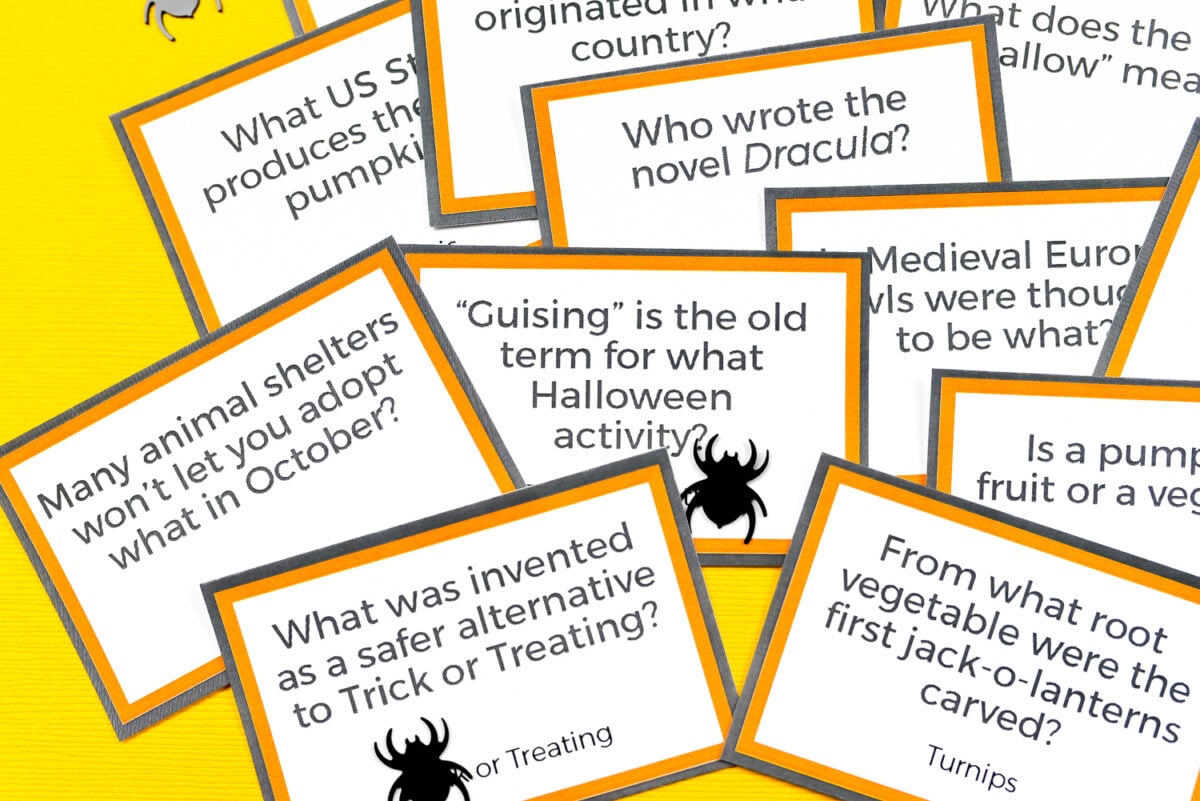 So tell me…what do you know about Halloween? Do you know the history? The candy? The culture? This printable Halloween trivia game gives you 20 Halloween fun facts! Some things you might know (what day does Halloween fall on?) and some are much harder (what pre-Christian Celtic festival does Halloween come from?).
You're sure to have a ton of fun and learn something new answering this Halloween trivia with your significant other, coworkers, family members, and friends! Print out a set for a Halloween party or quiz your significant other. It's also a great icebreaker for work groups!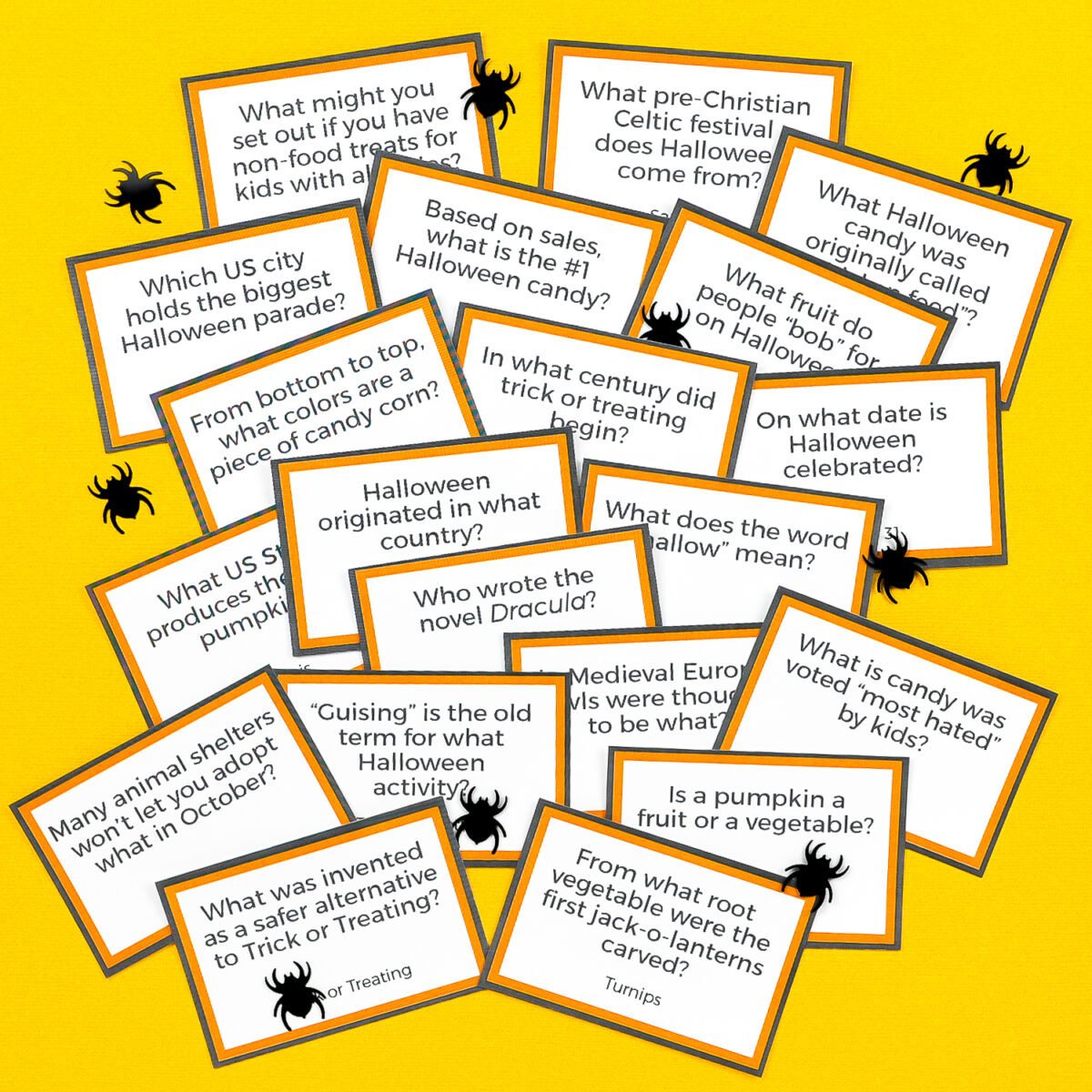 These trivia questions are great for adults and some teens, but will probably be too tricky for kids (unless they are really good at Medieval history, ha!). Don't worry—all of the below answers are visible in the download! I just wanted you to be able to see the questions without giving away all the answers!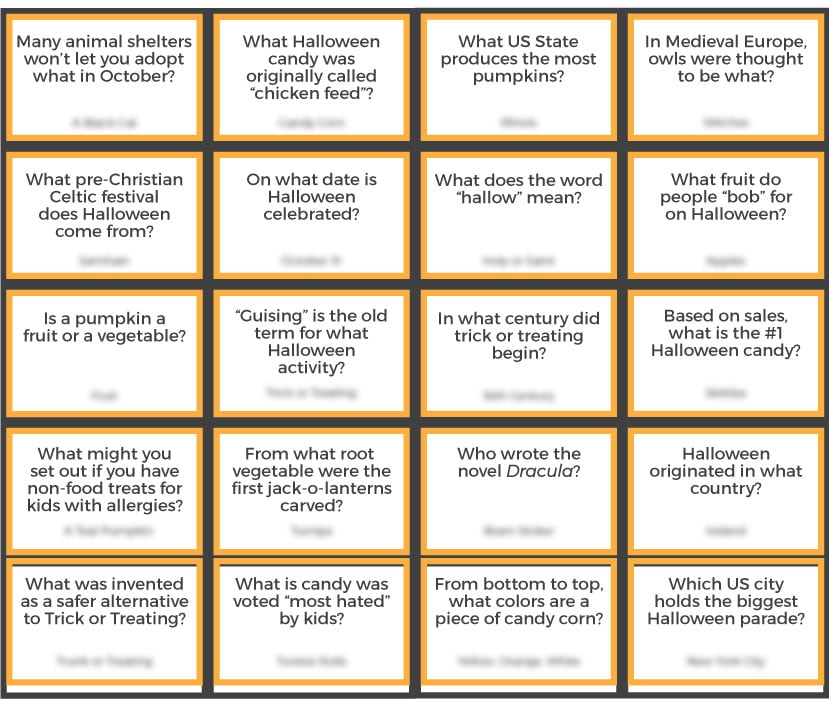 Download the Free Halloween Trivia under PRINTABLES P60
This file can be found in my Free Craft Resource Library. The file number is: P60.
Want access to this free file? Join my FREE resource library! All you need is the password to get in, which you can get by filling out the form below!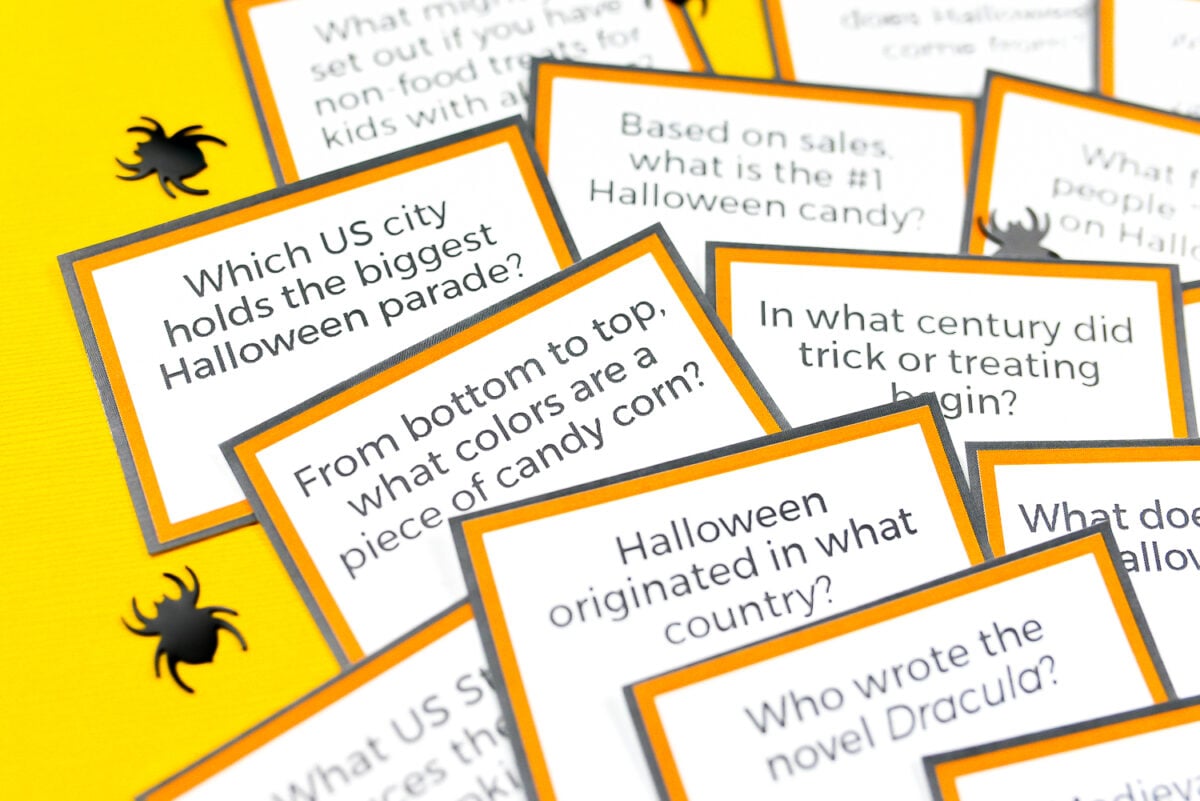 Make sure to print these on a slightly heavier paper stock—you don't want people to read the answers through the paper! If you print on regular paper, make sure you hold each card in your hand to keep your partner from cheating. You can cut using scissors or a paper trimmer.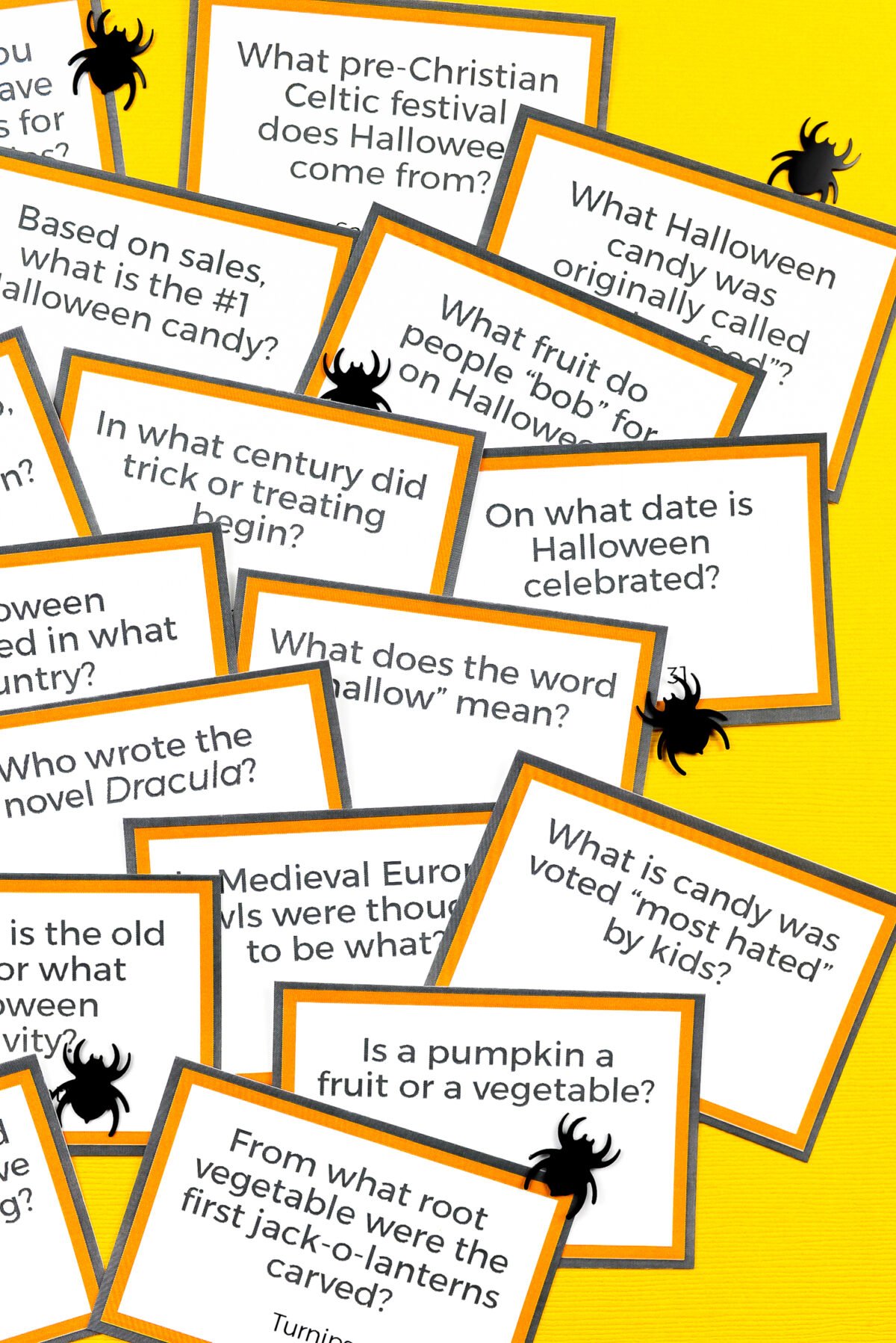 More Trivia Ideas
Make sure to check out these other fun trivia posts!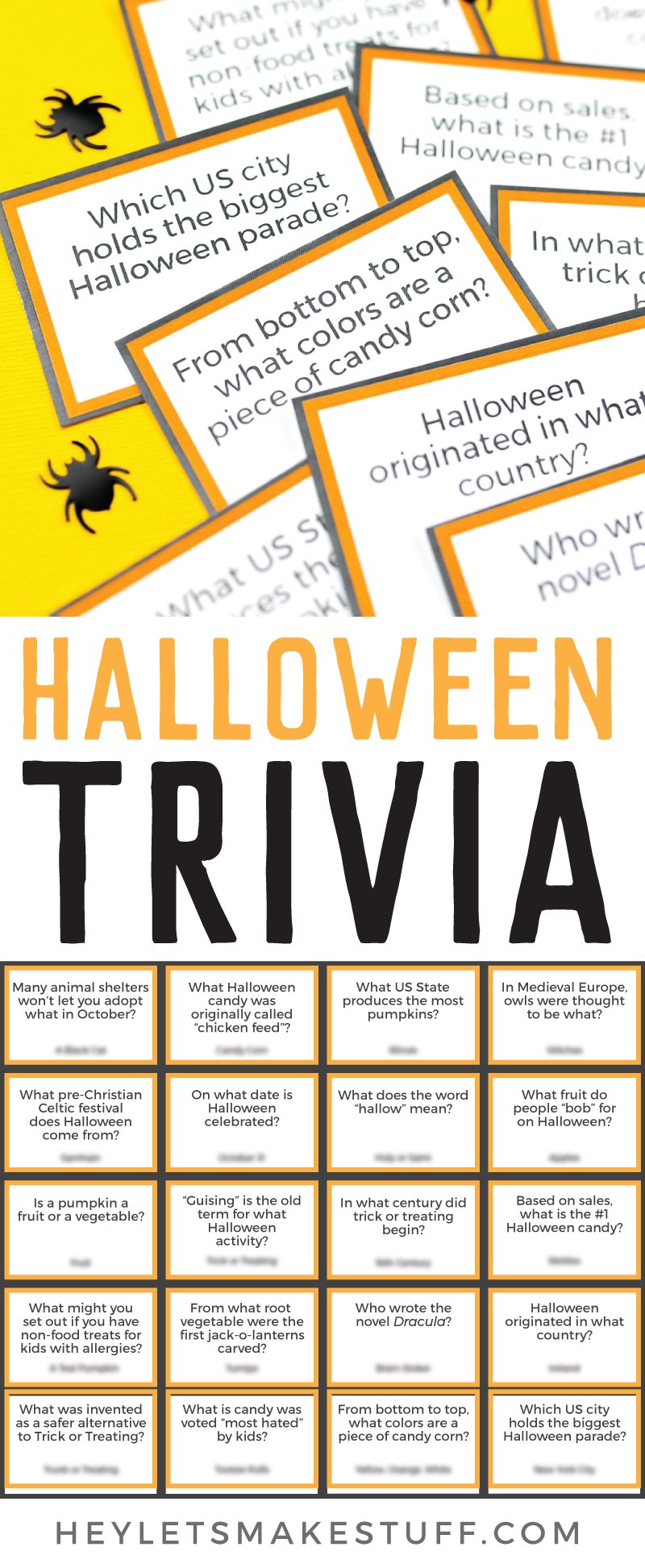 Plan the Perfect Halloween Party