Test your smarts of everything Harry Potter—from characters to charms, Hogwarts to horcruxes—with this fun printable Harry Potter Trivia! Perfect for a Potterhead trivia night or party. Two versions—easy and hard, so every Potter fan can participate!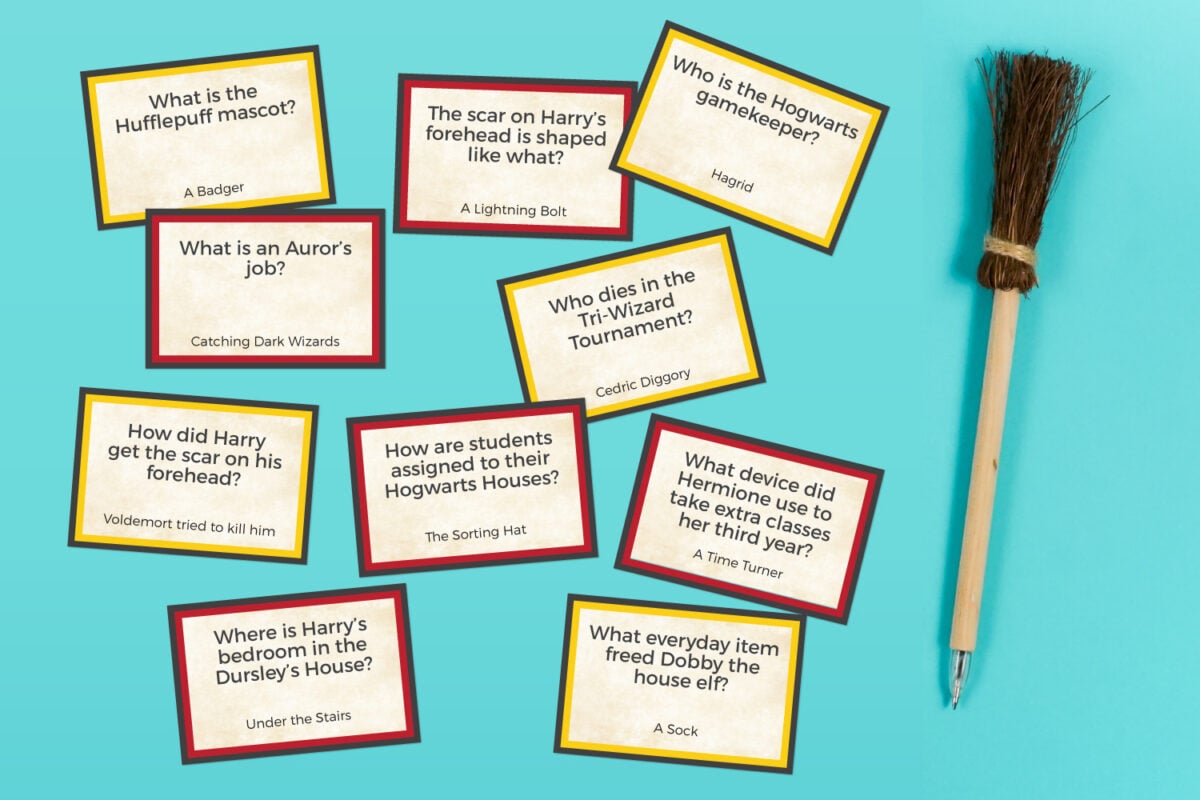 Harry Potter fans—I have a free printable for you! Get ready for Harry Potter trivia! Yay!
I'm super excited to offer two versions of this Harry Potter printable trivia—easy and hard! If you love Harry Potter as much as I do, this will test your smarts! Some things you might know (what is Harry's scar shaped like?) and some are much harder (what is Dumbledore's full name?).
This trivia is perfect for a Harry Potter party or game night. Your guests will love trying to figure out Ginny Weasley's patronus and the name of the Hogwarts librarian. It's perfect for Harry Potter fans of any age!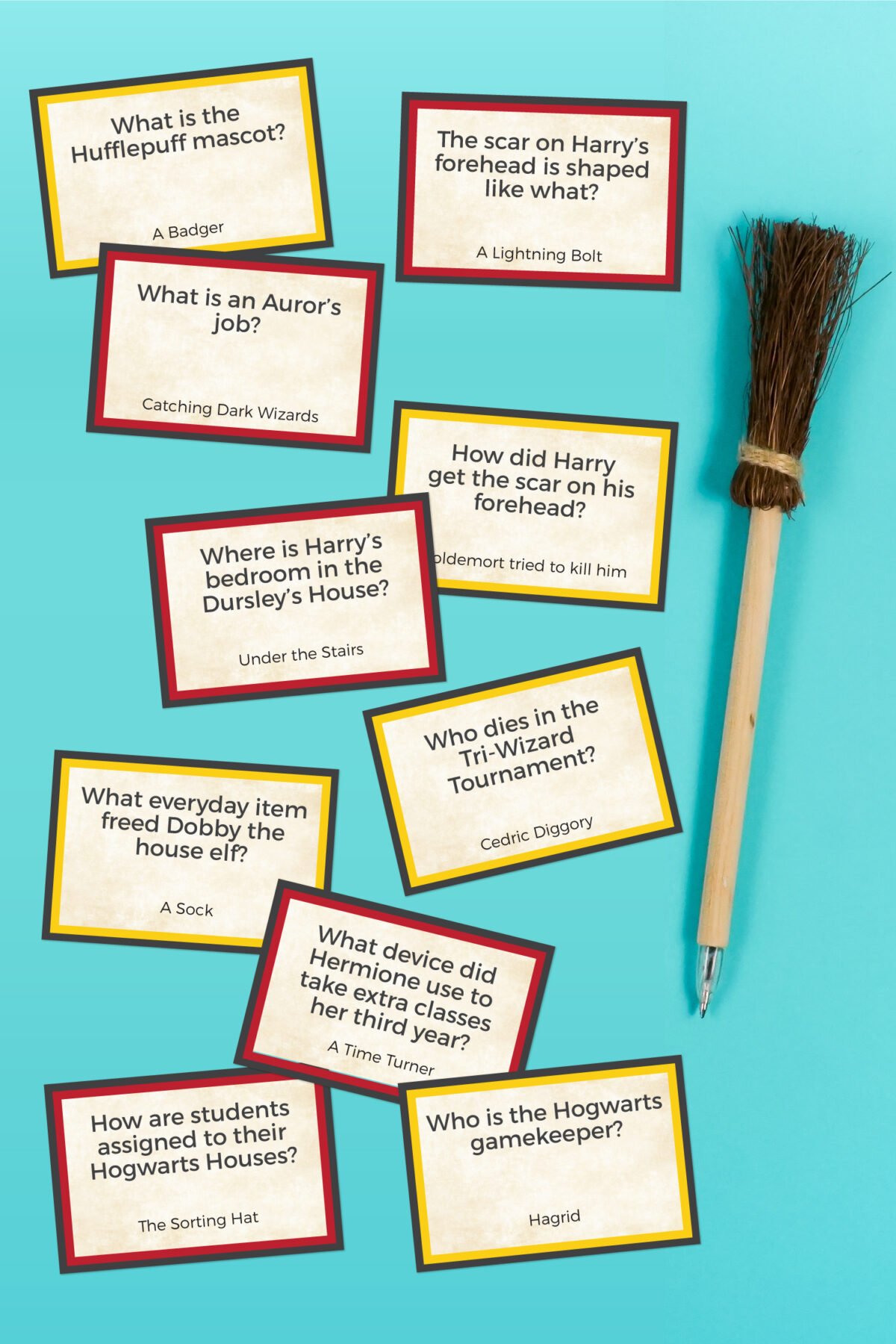 Don't worry—all of the below answers are visible in the download! I just wanted you to be able to see the questions without giving away all the answers!
Easy Harry Potter Trivia Questions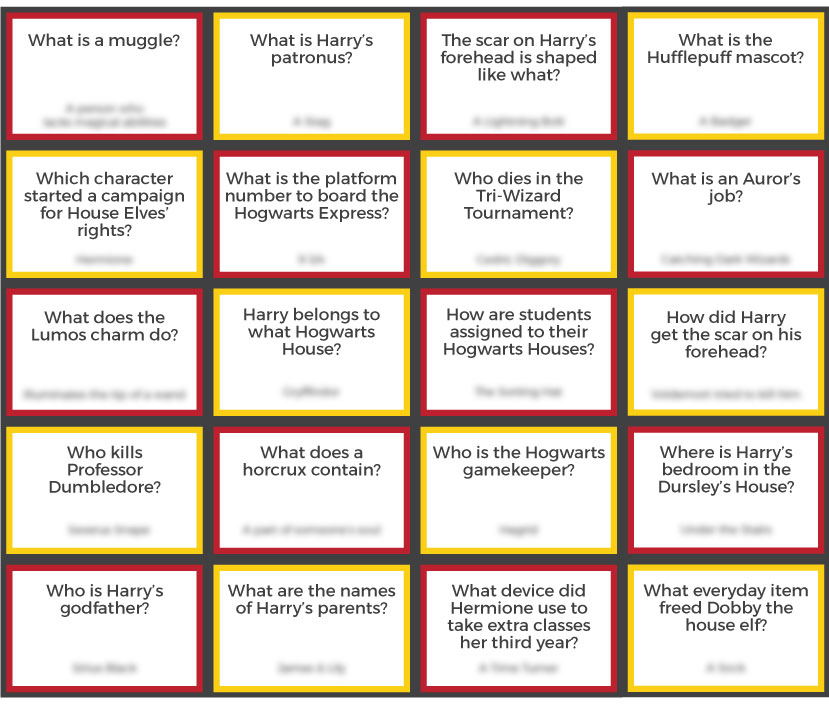 Hard Harry Potter Trivia Questions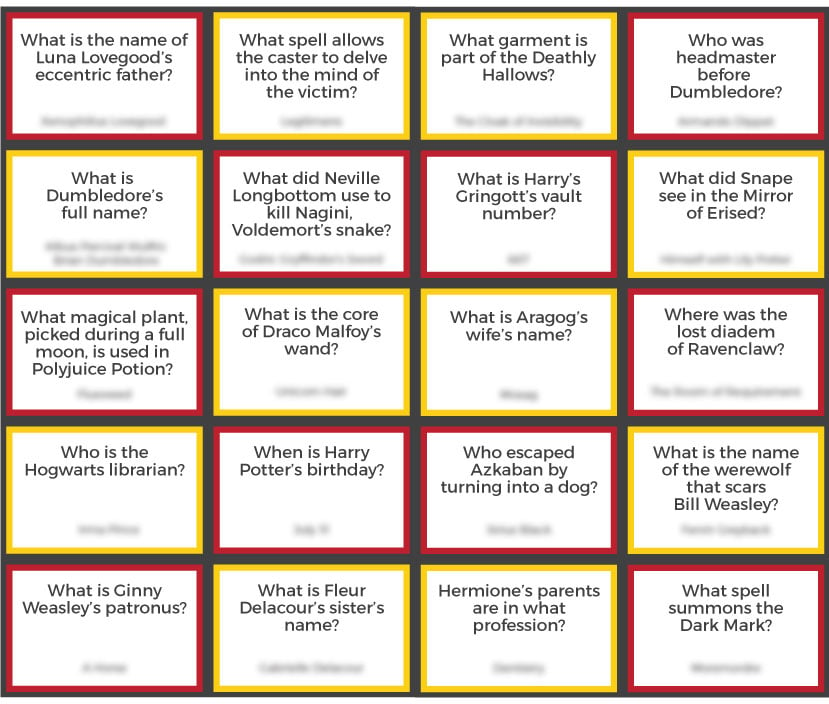 Download the Harry Potter Trivia Here
Enter your email address below to get this free file! If you're having trouble, make sure your pop-up blocker is turned off. Still having problems? Check out our Downloads FAQ.
Make sure to print these on a slightly heavier paper stock—you don't want people to read the answers through the paper! If you print on regular paper, make sure you hold each card in your hand to keep your partner from cheating. You can cut using scissors or a paper trimmer.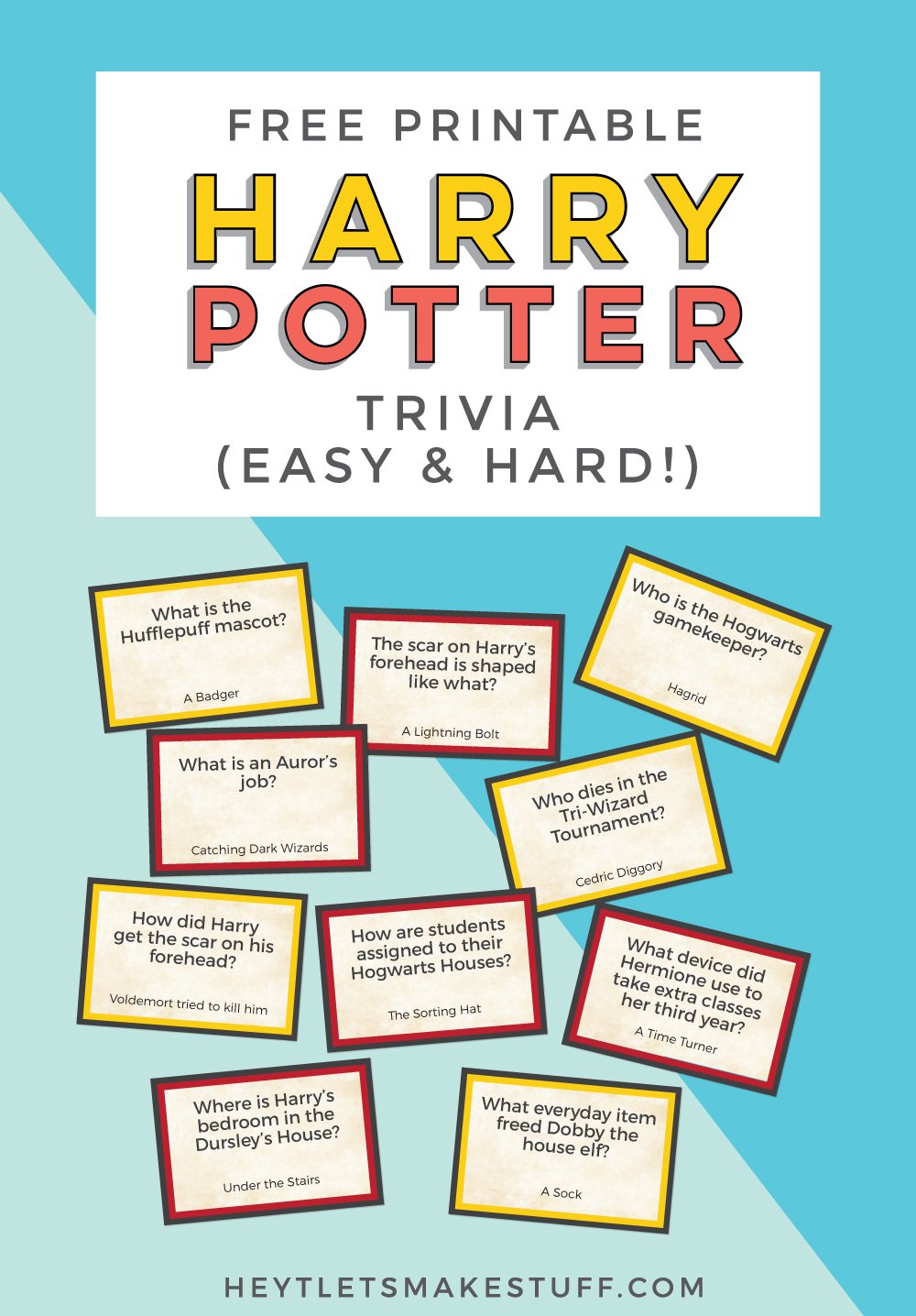 Plan a Harry Potter Party