Get ready for all those sweets, treats, and sugar highs with this Halloween Candy SVG Bundle. Sweeten up t-shirts, trick or treat bags, party decorations, and more!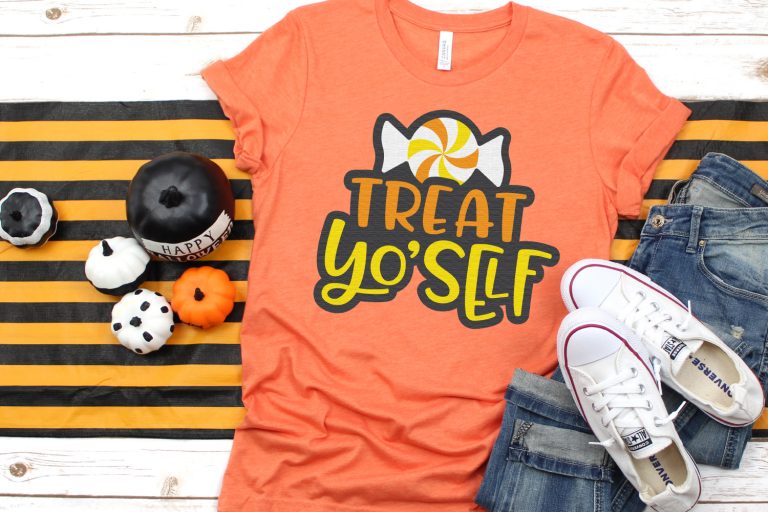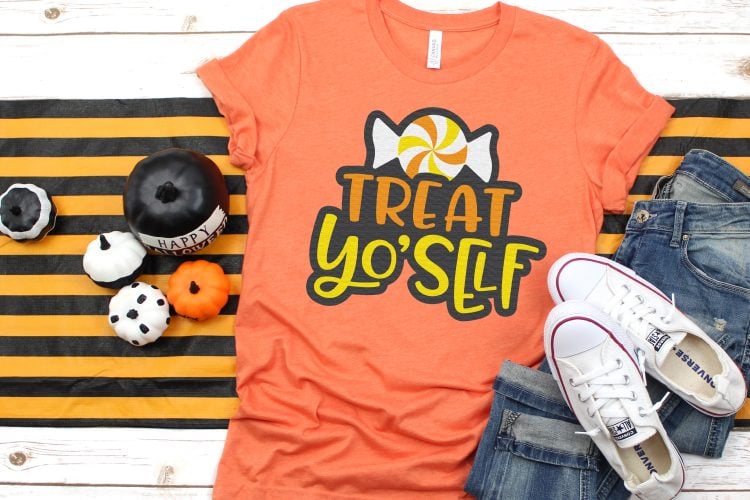 Is it even Halloween if you're not eating your way through a giant bag of mini chocolate during the entire month of October? Maybe chocolate isn't your thing (I've heard of people like this), there's definitely not a shortage of sweets packaged just for Halloween. And let's not forget the candy corn, there's always the candy corn—you either love it or hate it (I'm in the love camp!) but it's about as Halloween as it comes (check out my fun candy corn banner while you're at it!).
What's your Halloween candy of choice? Which candy ends up in the trash the minute you see it?
My pre-k boys love dressing up (they are going to be foxes this year!) and I have a feeling it's going to get more and more difficult to sneak all the good candy out of their trick or treat bags as they get older. Candy ain't just for kids, y'all! I mean, let's be honest, parents put in all the effort on Halloween—the kids just have to be cute and beg. We deserve the first pass at the sweet haul. Who's with me?
Gear up for all the sugary Halloween festivities with this Halloween Candy SVG Bundle. I've created four fun candy cut files that can be used on your trick or treating gear, party invites and decorations, and scrapbook printables. The Treat Yo'Self SVG is free—perfect for t-shirts, trick or treat bags, and more.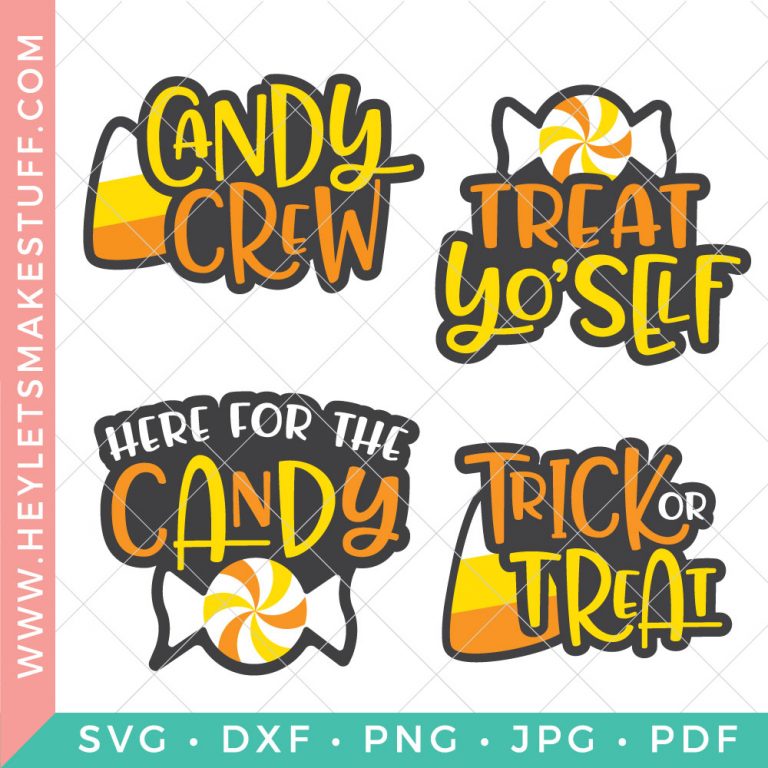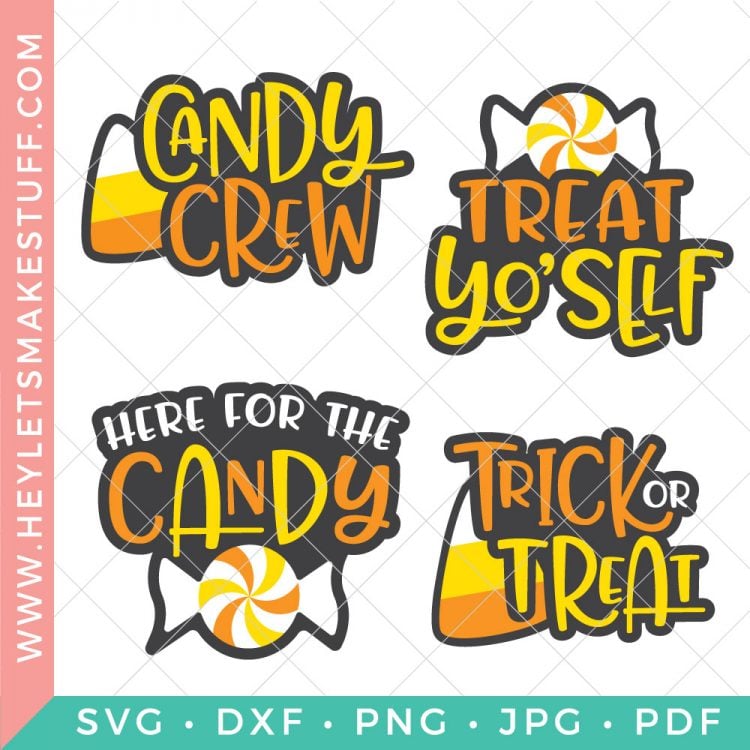 Get creative with some sweet SVGs and treat yo'self with a little crafting. But don't forget…there's candy out there and it's waiting for you—go grab before all the kids snatch it up!
Download the Free Halloween Candy File under SVGs C236
This file can be found in my Free Craft Resource Library. The file number is: C236.
Want access to this free file? Join my FREE resource library! All you need is the password to get in, which you can get by filling out the form below!
Buy the Halloween Candy SVG Bundle!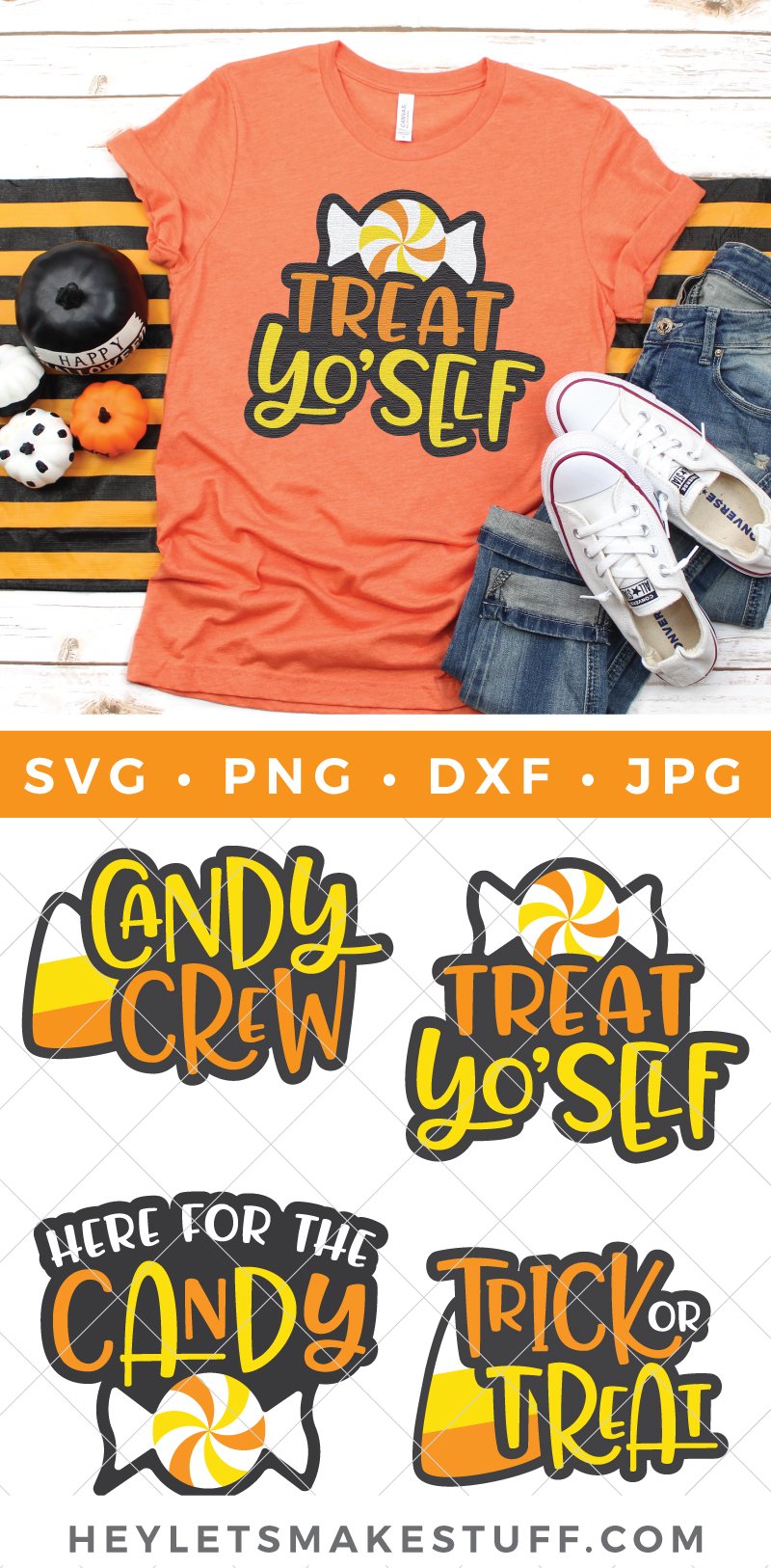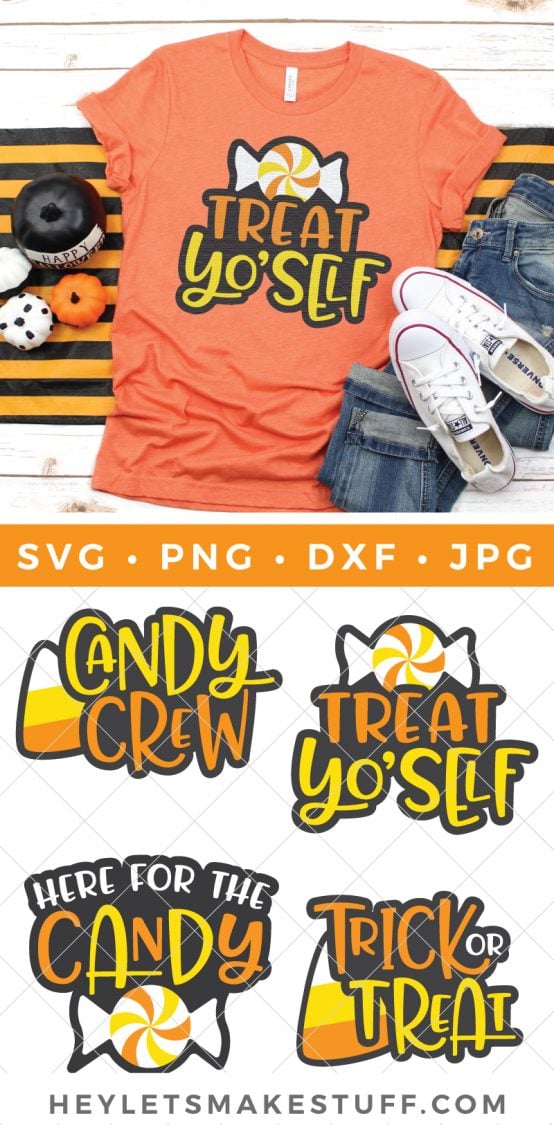 Get Ready For Halloween