Who doesn't love Halloween candy? Find all your favorites in this free printable Halloween word search! This deliciously fun activity is perfect for killing time before it's time to go trick or treating!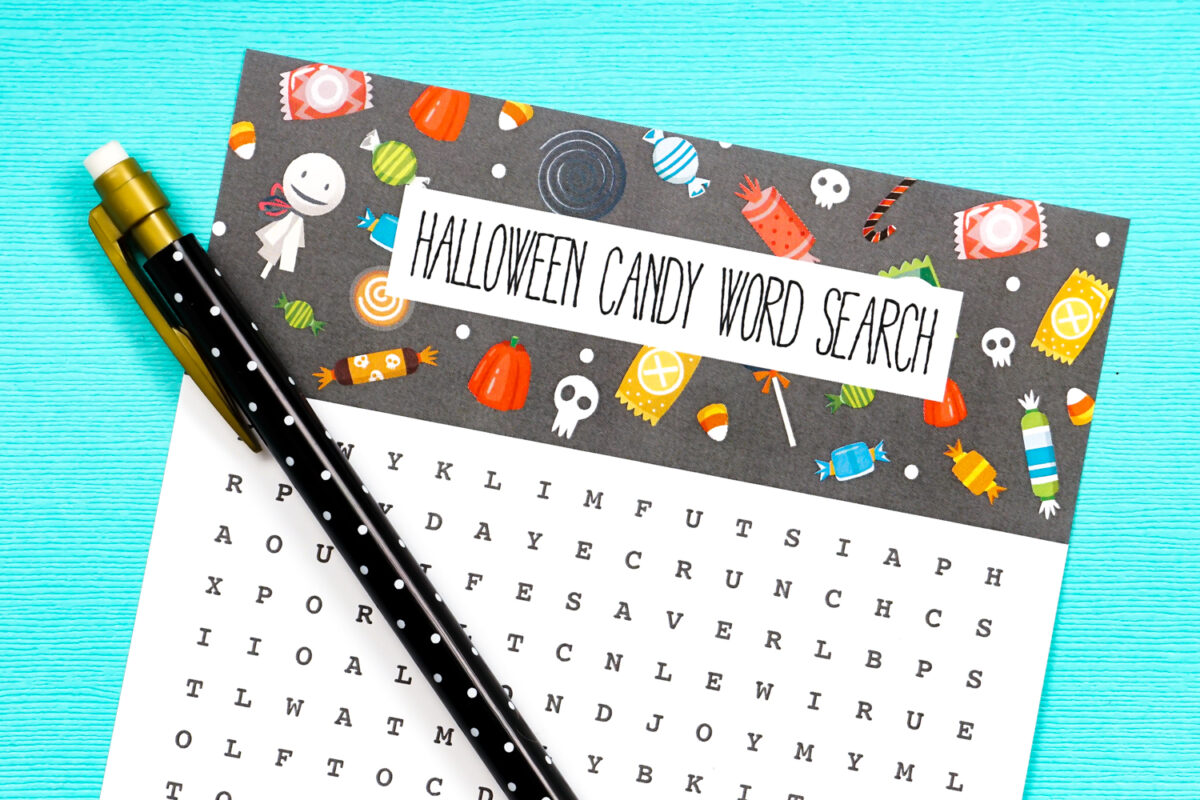 So the big question for today is: what is your favorite Halloween candy? We're just going to pretend that I'm not completely gluten free and lactose intolerant over here and I'm going to answer Reese's Peanut Butter Cups. They are the BEST. Second best? Mini Reese's Peanut Butter Cups.
Yes, this is a hill I'm willing to die on. A chocolatey, peanut buttery hill.
So what's your favorite? I'd love to know in the comments!
(If you say Tootsie Rolls, though, we may not be able to be friends. Then again, I genuinely like Smarties, so who am I to judge people's terrible taste in candy?)
Anyway! This month's free printable word search is full of all sorts of delicious Halloween candy. From chocolate choices like Kit Kat and Twix to fruity favorites like Skittles and Starburst, this is one delicious word search!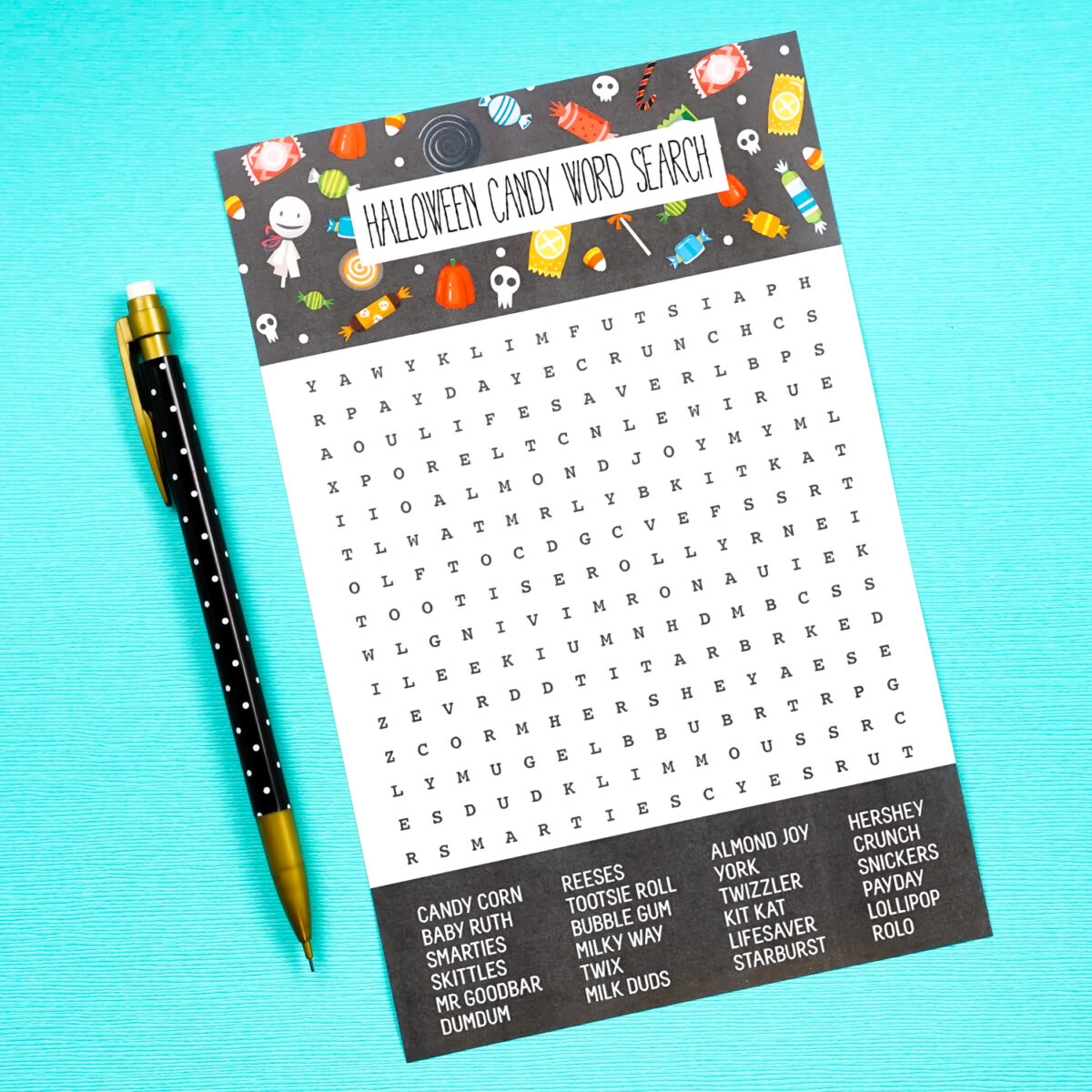 This is a great Halloween classroom activity, as well as the perfect time-waster as your kids wait for the sun to set so they can head out on their trick or treating adventure. Or it's a fun one for you to do while you wait for your older kiddos to return with their spoils!
Download the Halloween Word Search Here
Enter your first name and email address in the box below for access to this freebie, along with other fun free files in our email newsletter! If you have already received a freebie from my site, just enter your information again—you won't be added to any additional lists.
This freebie is for personal use only. You can learn more about our commercial license.
Get the Whole Printable Halloween Games Bundle
Grab our exclusive Halloween Games printable game bundle in our shop, with this word search, as well as five other printable Halloween games!
If candy corn is your favorite (I know you're out there), then here are a few crafts you'll love:
Get Ready for Halloween!