Make these clever corner Halloween bookmarks! The candy corn and spider web bookmarks are perfect for any time you're diving into a particularly spooky book. A FREE SVG and DXF download.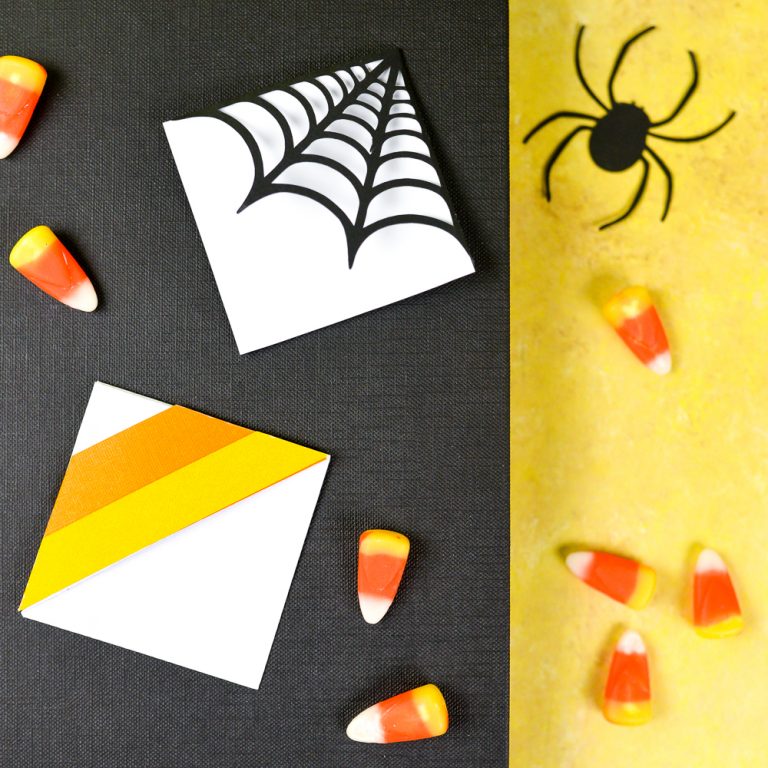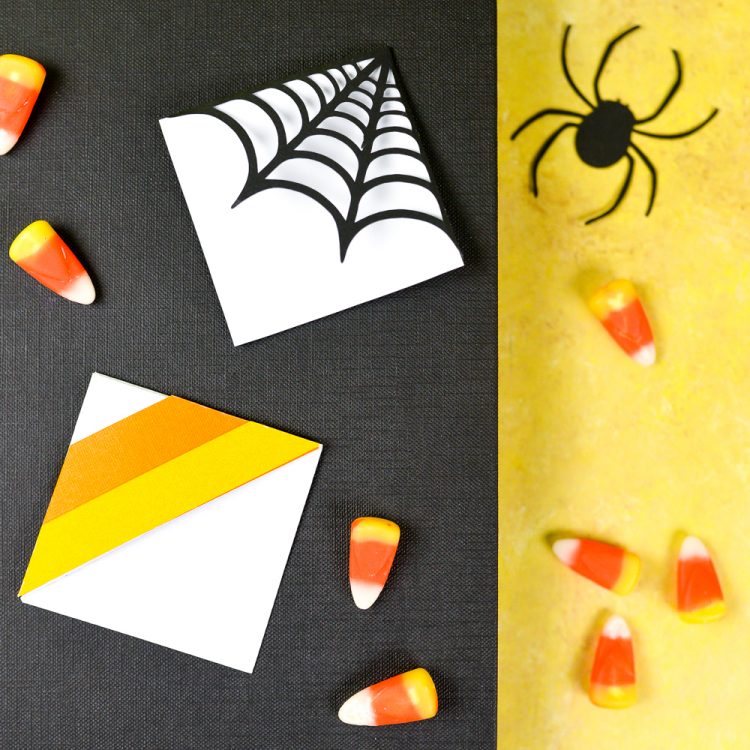 Want to save this post to reference in the future? Enter your email below and we'll send it right to your inbox!
If you guys have been following my blog at all, you know I love designing these little corner bookmarks. I think they are so handy and fun and make the perfect homemade gift for your favorite bookworm. These Halloween bookmarks would make a perfect present for any horror book lover, or would be a great gift topper for anyone who can't get enough of Halloween.
Stop pulling your hair out and start creating confidently with your Cricut! Finally understand how to use your Cricut with my Learn Your Cricut eBooks!
Download the Halloween Bookmarks
Enter your email address below to get this free file! If you're having trouble, make sure your pop-up blocker is turned off. Still having problems? Check out our Downloads FAQ.
How to Assemble
Start by cutting out all of the pieces on your Cricut or Silhouette. For Cricut users, there are scoring lines (red) built into the file—make sure to turn those into score lines in the Cricut Design Space before cutting. Insert the scoring stylus and it will score your bookmarks, making them easier to fold.
Candy Corn
Fold the two triangular ends so they create the bookmark shape. Glue the back flap to the top flap, so that a book page can be inserted. Glue the orange and yellow candy corn pieces on top and you're done!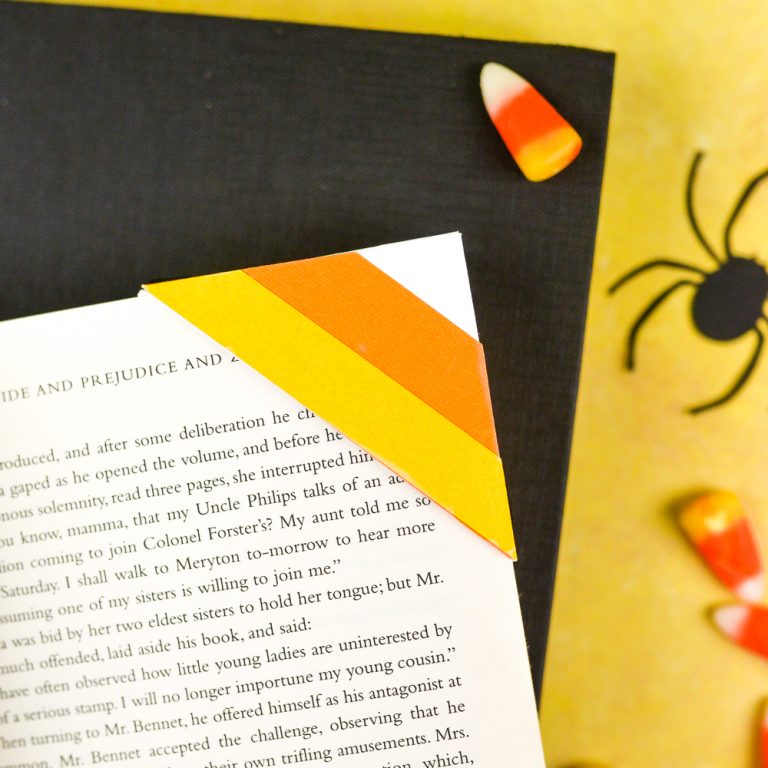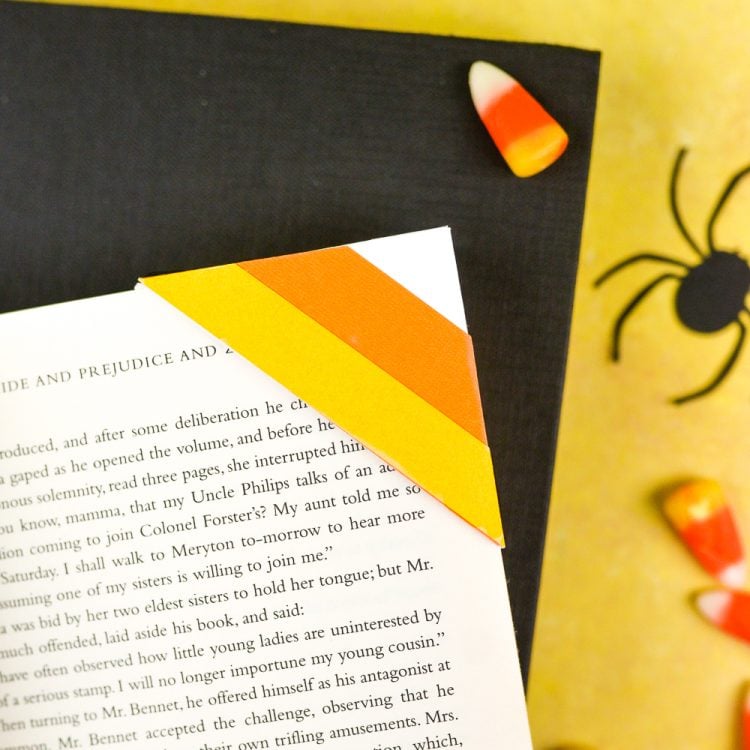 Spider Web
Fold along all the score lines. Then glue the tab either on the outside or inside of your bookmark, whichever you prefer (the outside is easier to glue but the inside makes a cleaner bookmark). Easy!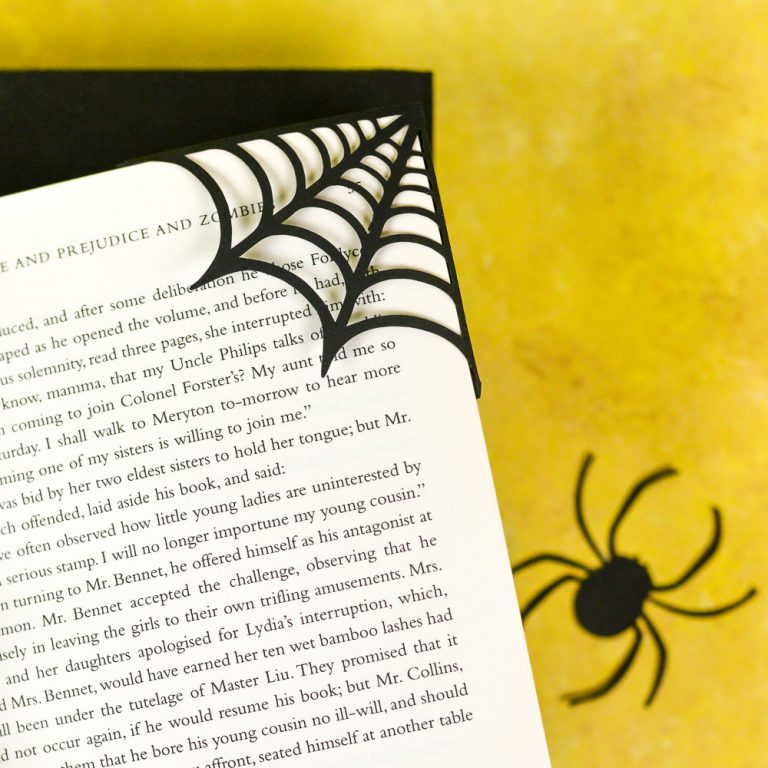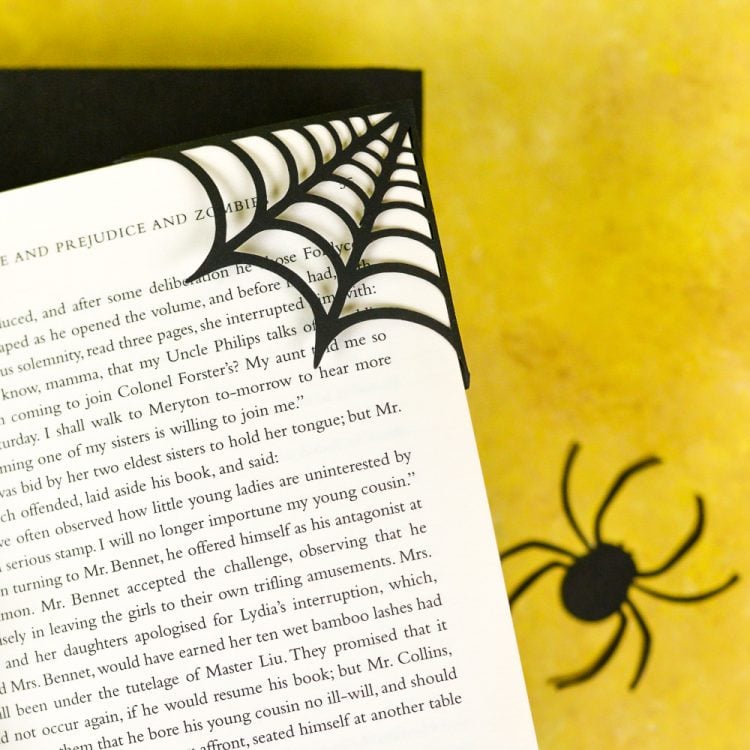 Now you won't lose your spot in that juicy novel! (Might I recommend Pride and Prejudice and Zombies? It's a personal fave for Halloween.) Also check out my post 15+ Creative Candy Corn Crafts and my round up of Cricut bookmark tutorials!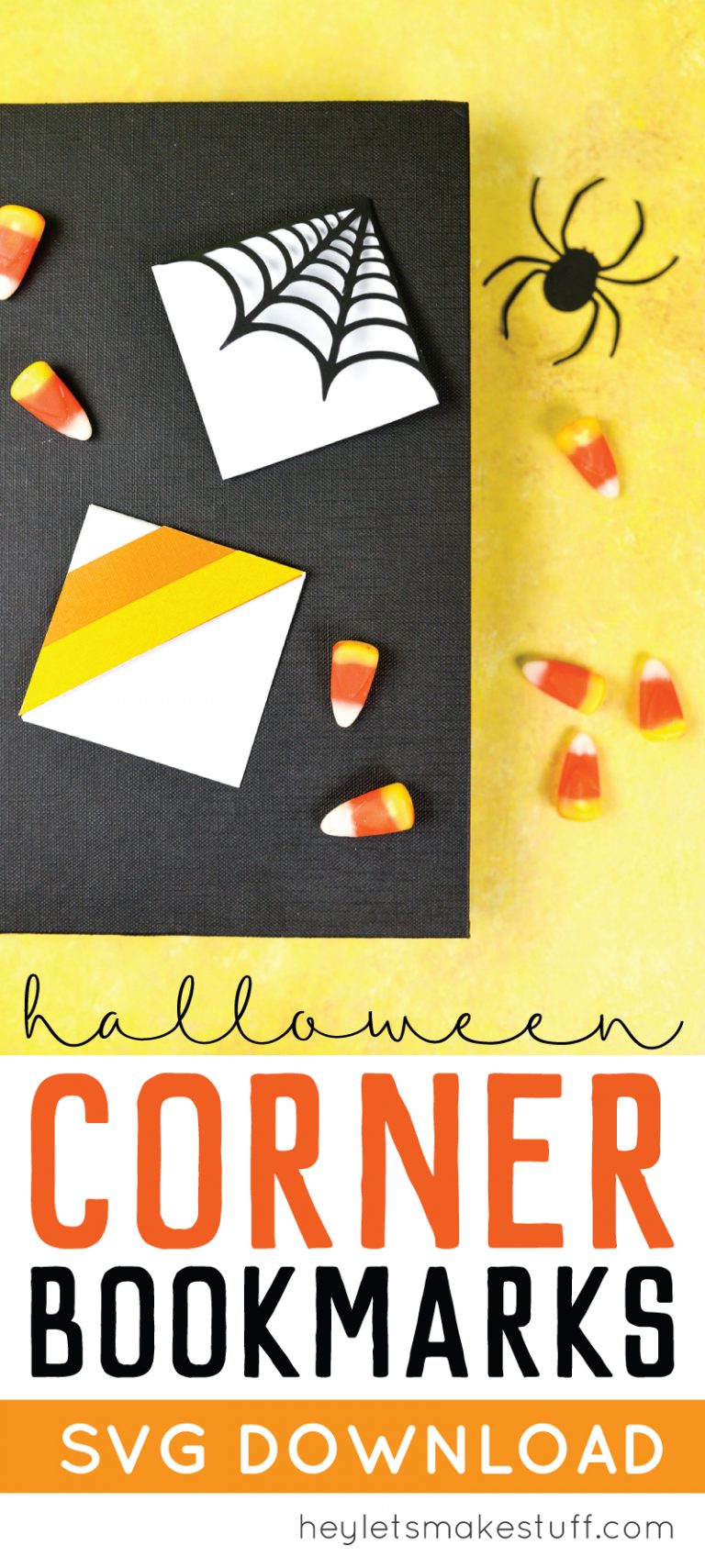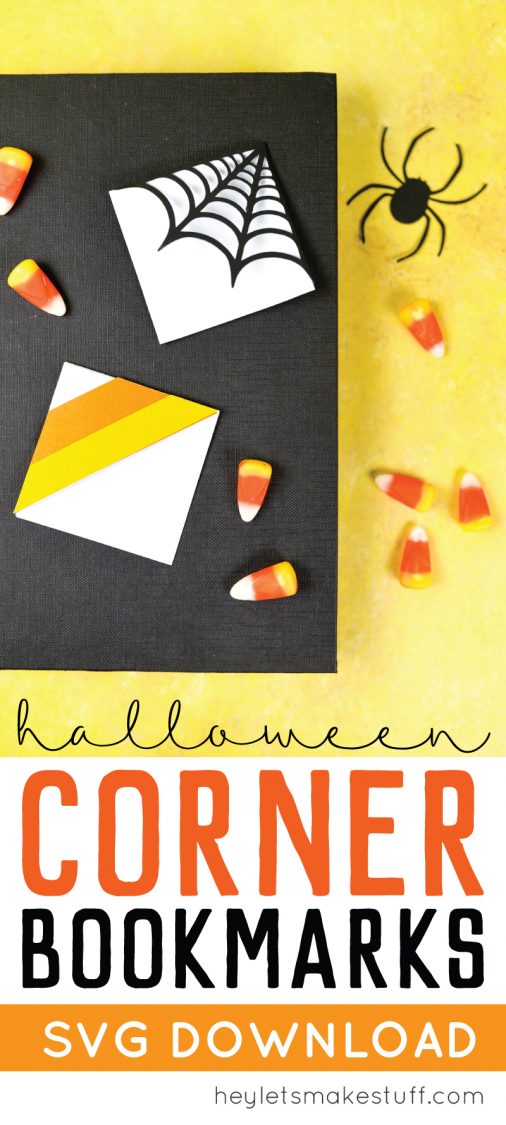 Scary Books, Perfect for Halloween