These easy skull balloons are a fun Halloween party decoration! Whip up a bunch using your Cricut or other cutting machine with these free SVG cut files.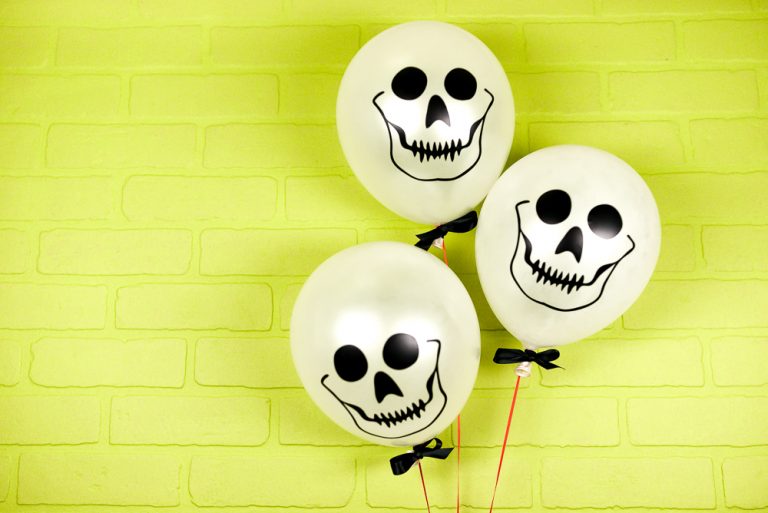 I'm always looking for easy party decorations, and these skull balloons are no exception. Just download the SVG files, cut them on your Cricut or other cutting machine, and apply to your balloon.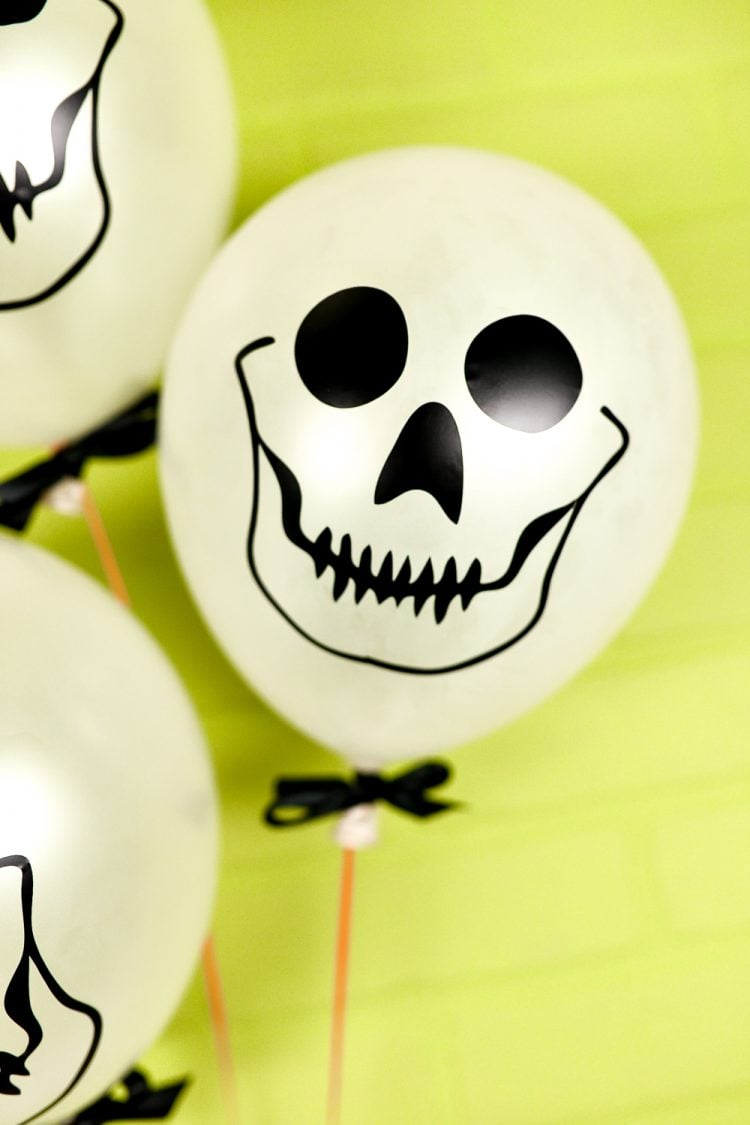 You can use regular air to blow up these skull balloons, or head over to your local party supply store or even grocery store and have them filled with helium! Heck, you can even buy a helium tank for $20 at Target, which is awesome if you throw a lot of parties.
Skull Balloons Supplies
Want access to this free file? Join my FREE resource library! All you need is the password to get in, which you can get by filling out the form below!
Skull Balloons Instructions
Stop pulling your hair out and start creating confidently with your Cricut! Finally understand how to use your Cricut with my Learn Your Cricut eBooks!
Cut out the downloaded SVG file in black vinyl. I cut each skull at 5.5″ and it fit on a regular balloon nicely.
To apply the skull to your balloon, remove the vinyl jaw from the backing paper and stick the decal to the balloon, starting in the center of the jaw and working outward. Then add the nose and eyes. Putting vinyl on a curved surface can sometimes be a little tricky, but thankfully balloons are pretty pliable and no one's going to be looking at them that closely! If you end up with extra vinyl in the bottom of the jaw, you can trim it — the curve of the balloon causes this and it's an easy fix.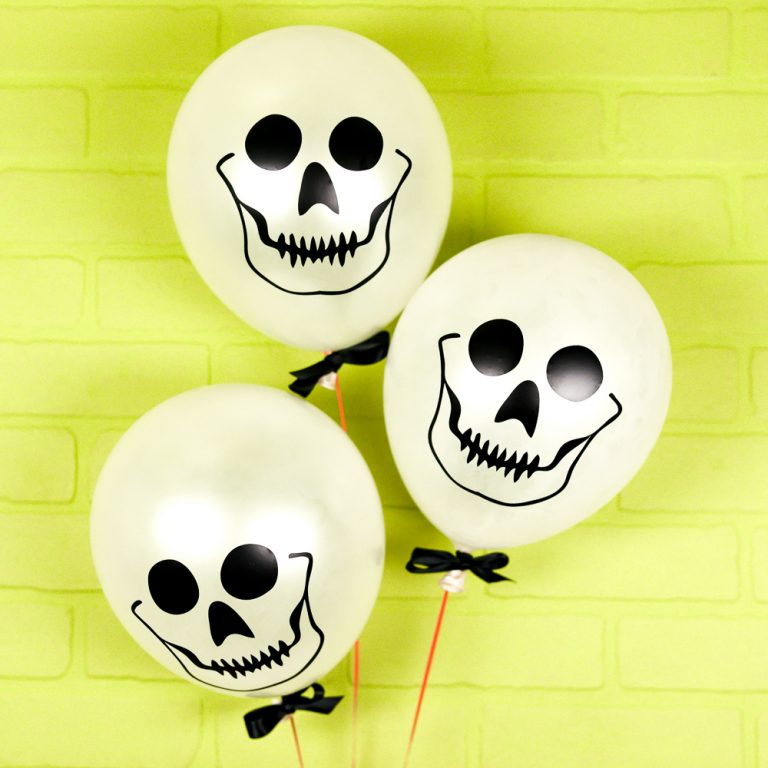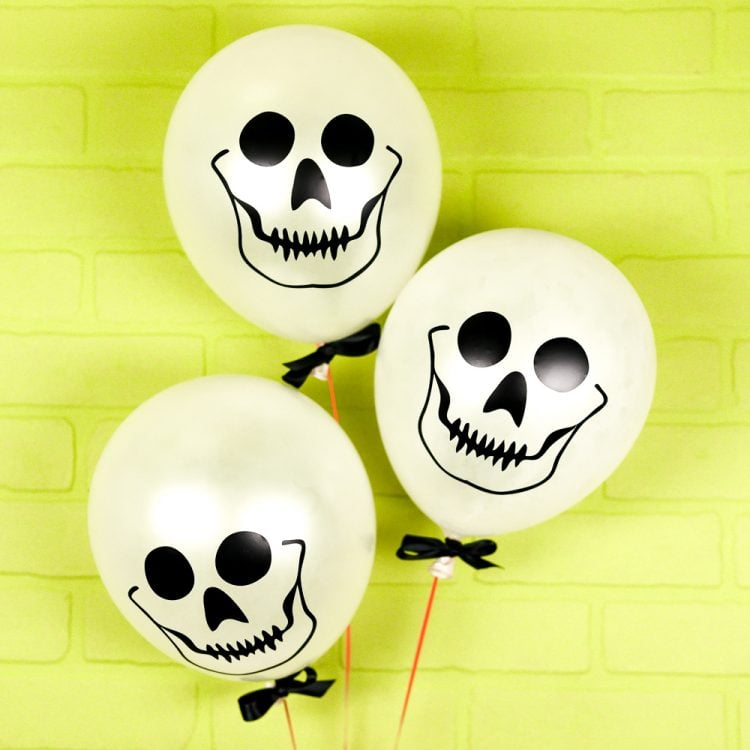 I also gave them each a little ribbon bowtie because these are fancy skulls.
Combine these with some of my other fun Halloween decorations and you have yourself a party!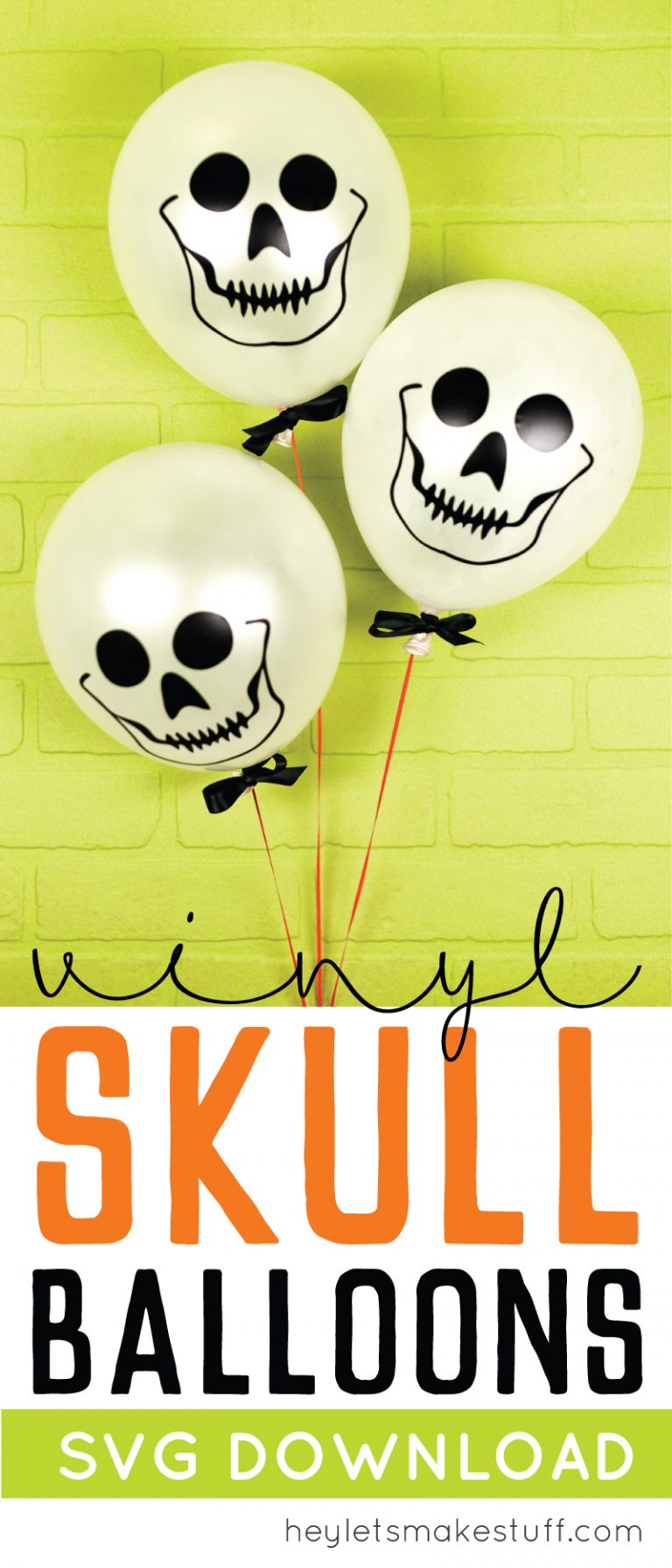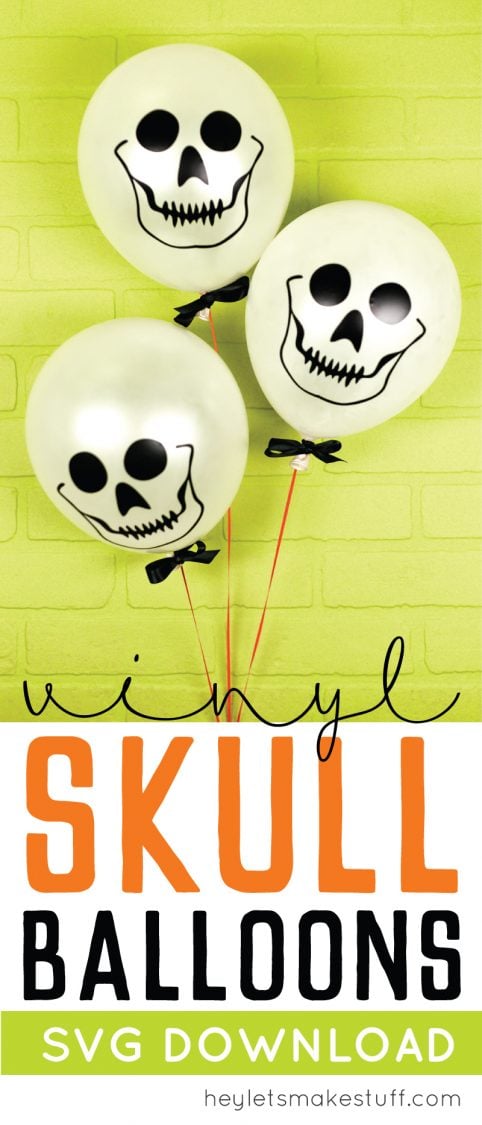 Skull Decor for Your Halloween Party