Tame your craft chaos with this fun color-blocked craft room organizer! All it takes is a little Rust-Oleum spray paint and some painter's tape to create a bold (and functional!) statement in your craft room.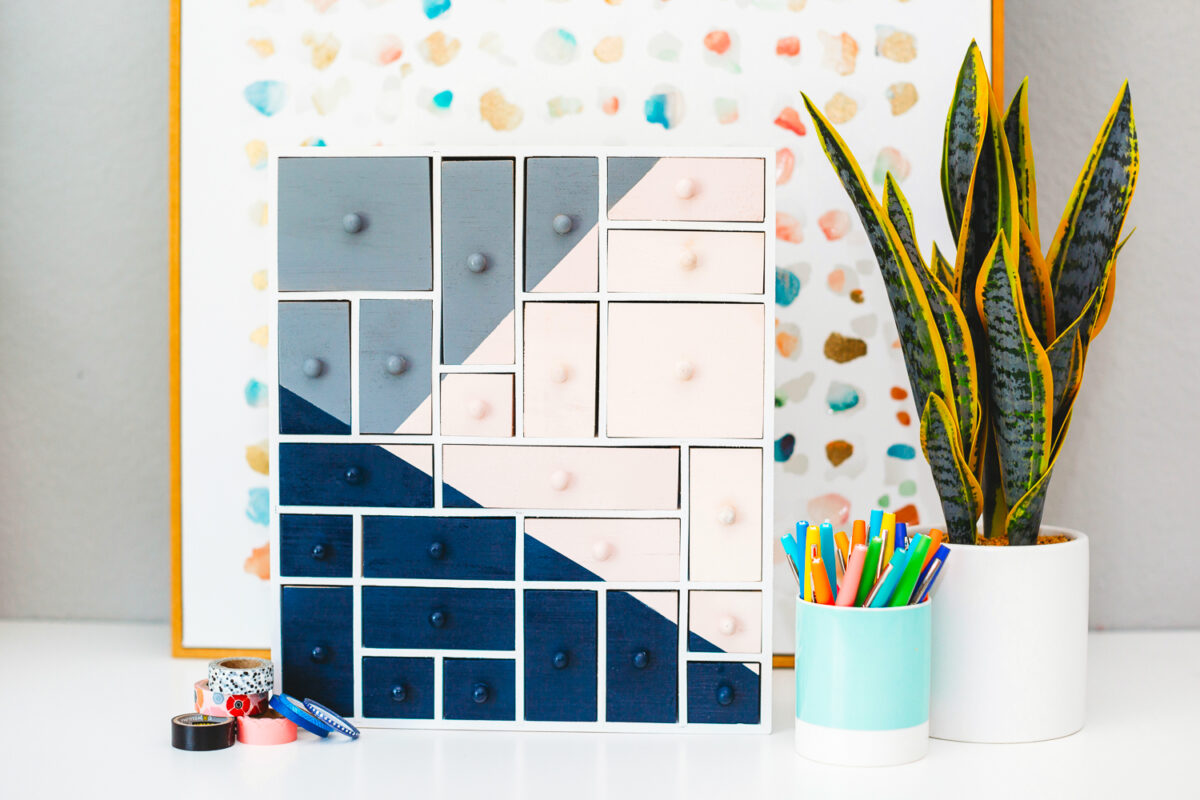 This post is sponsored by The Home Depot and Rust-Oleum.
Every crafter I know has a cabinet or drawer full of tiny things that are hard to organize—sequins, pom poms, paper clips, ribbon, glitter, and all sorts of other ephemera that we use in our crafts.
My cabinet, frankly, was a bit terrifying.
To help tame the madness, I recently picked up an unfinished wood organizer with drawers to hold everything. I wanted to make the plain organizer more "me," so I turned to The Home Depot and Rust-Oleum to help!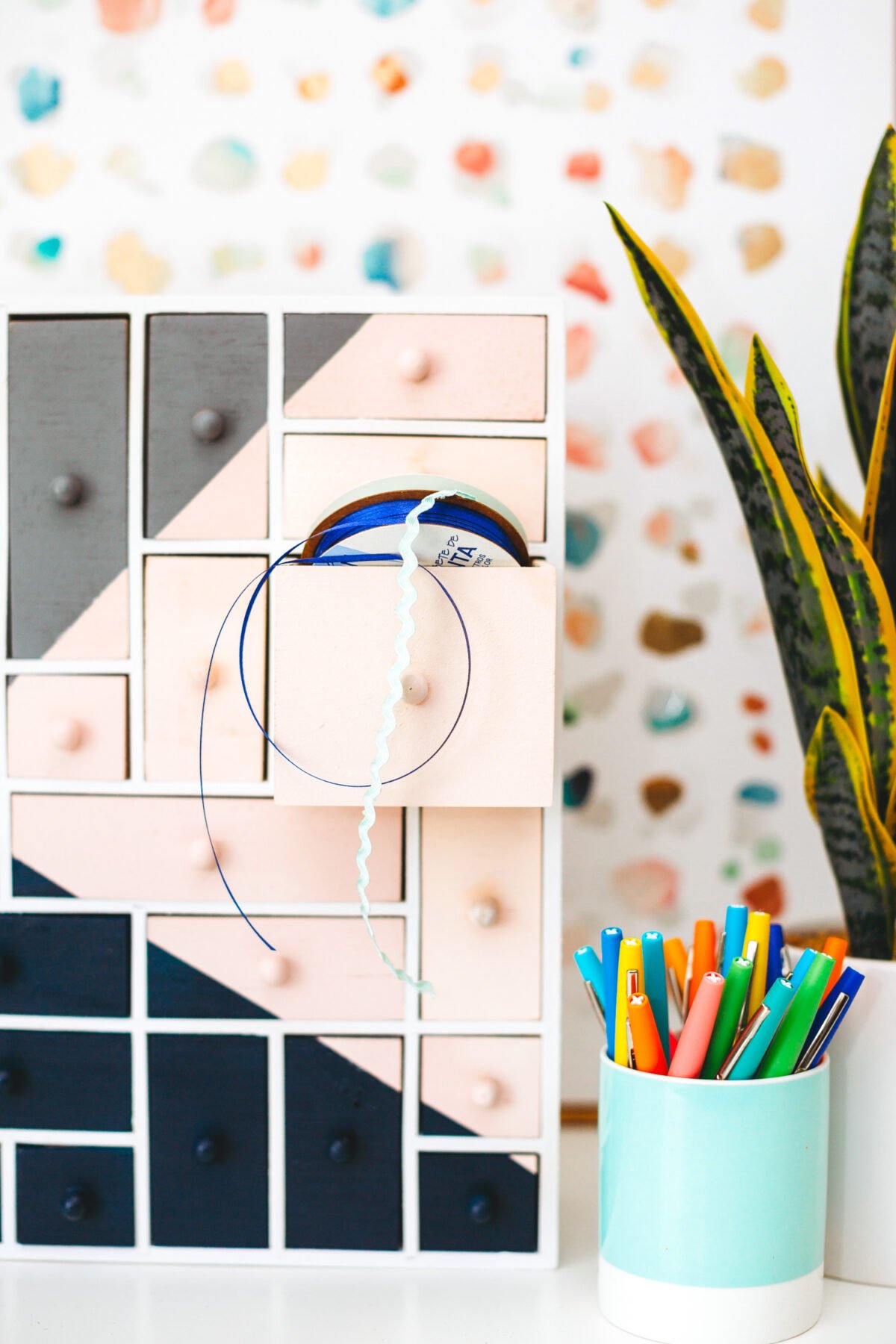 I picked out a few of my favorite colors from the Rust-Oleum 2019 color watch palette, grabbed my painter's tape, and got to work. Spray paint is one of my favorite ways to makeover just about anything—it's super easy to use, doesn't require a paint brush or other supplies, and it comes in a wide variety of colors. Perfect for crafters of all experience levels.
I love how this organizer turned out—it's bold and modern, just like the rest of my craft room. And it now holds so much of what was in my cabinet making a mess. Here's how to do it!
Craft Room Organizer Supplies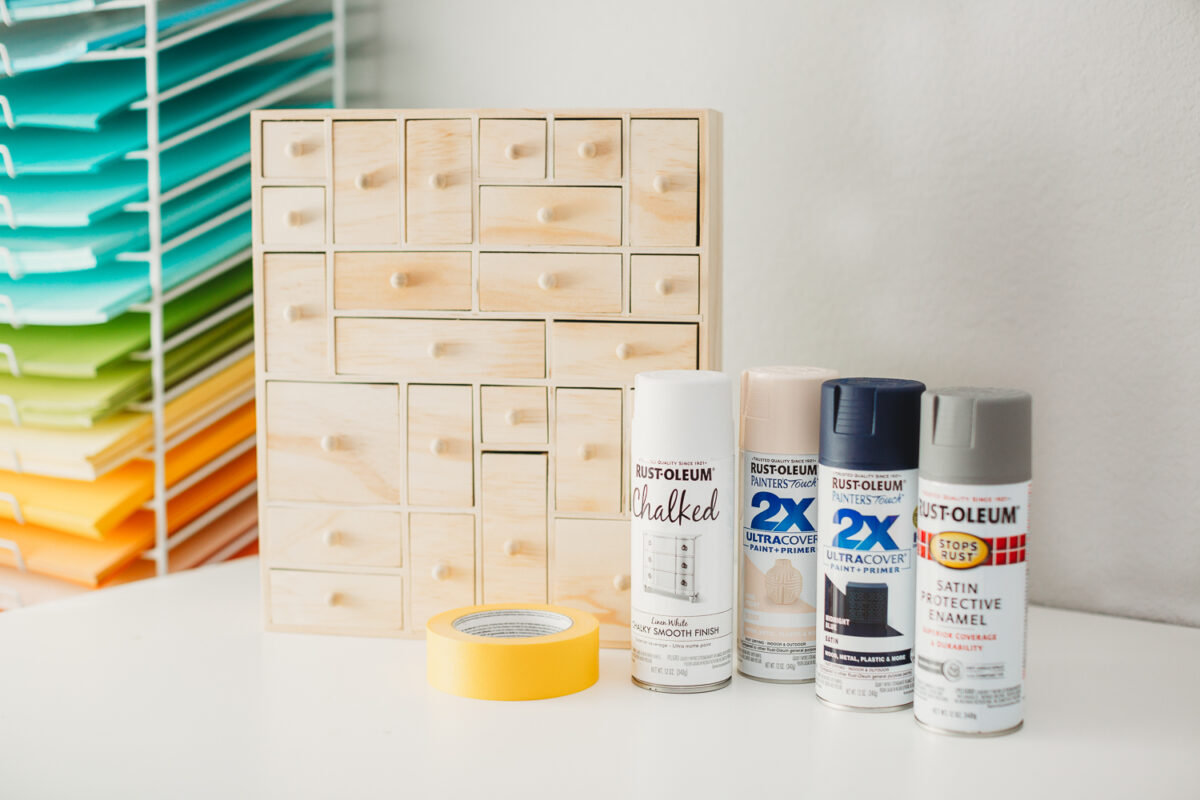 Pink Peony Rust-Oleum 2X Gloss
Midnight Blue Rust-Oleum 2X Satin
Coastal Gray Rust-Oleum Stops Rust Satin
Linen Ultra White Rust-Oleum Chalked
Craft Room Organizer Directions
Paint the Organizer Frame
Start by removing all of the drawers in the organizer. I numbered mine left to right on the back so that I would know where everything fit.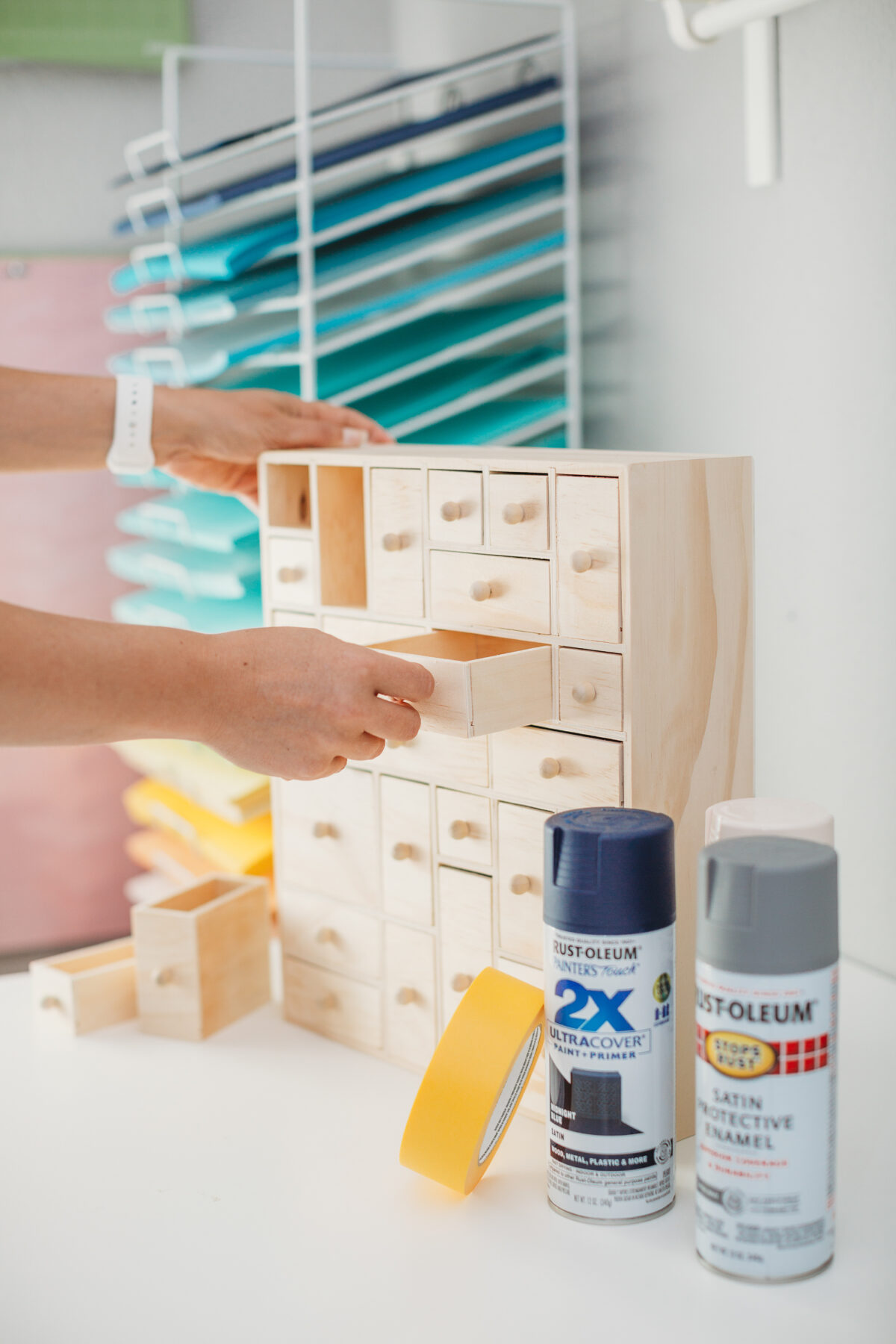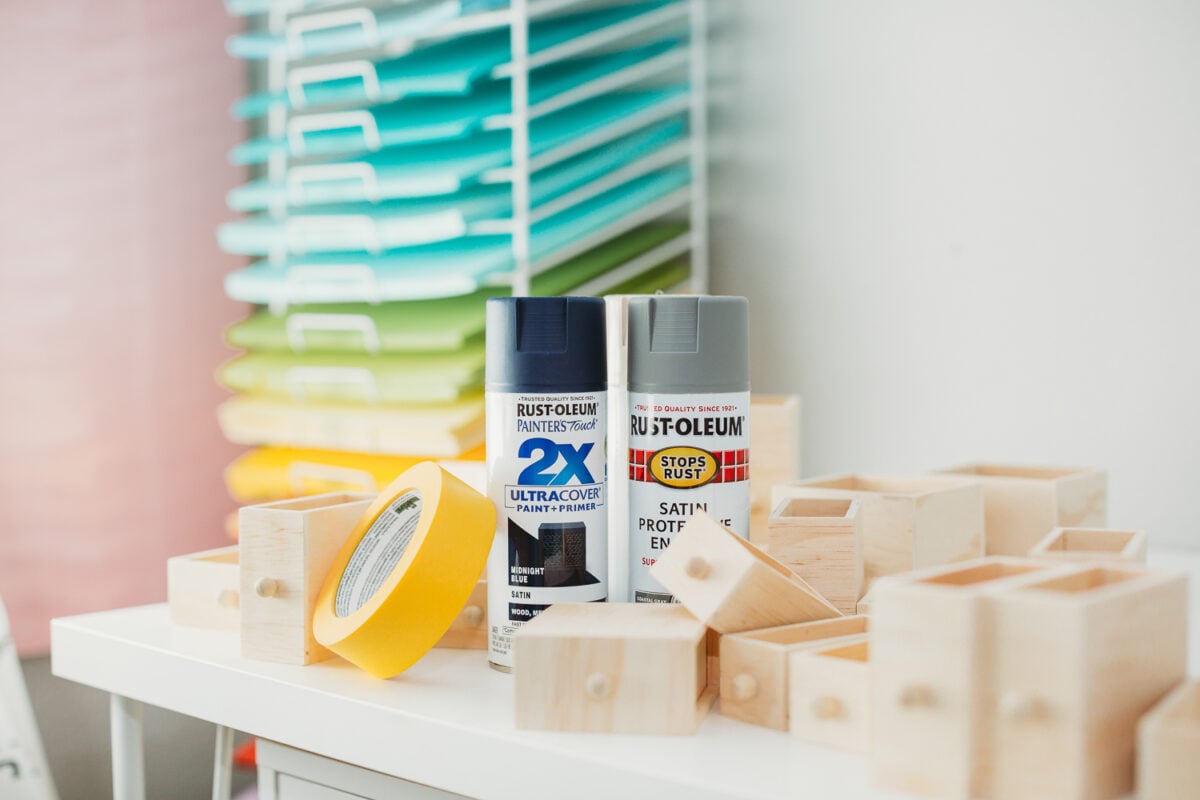 I decided to paint the frame using Rust-Oleum Chalked in Linen (which is a nice bright white) as a backdrop to the other more bold colors in this project. Choose a well-ventilated area when using spray paint and protect your work surface with a dropcloth.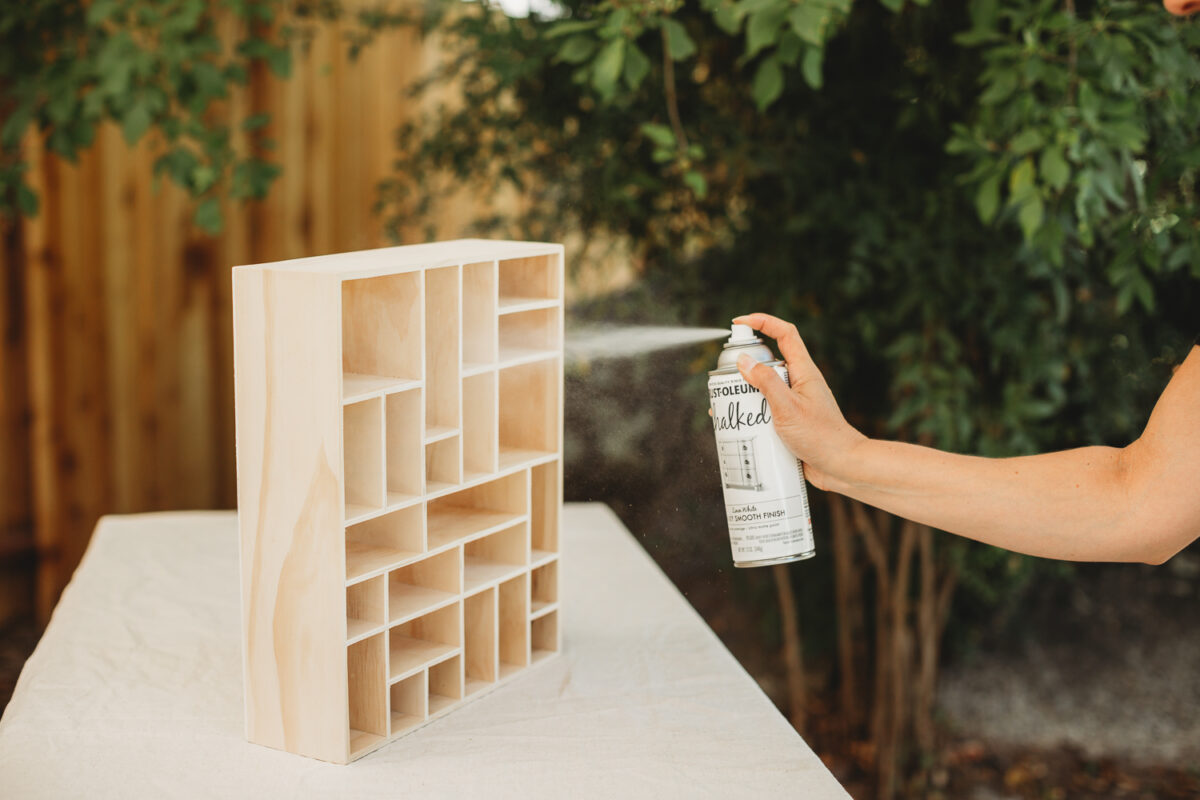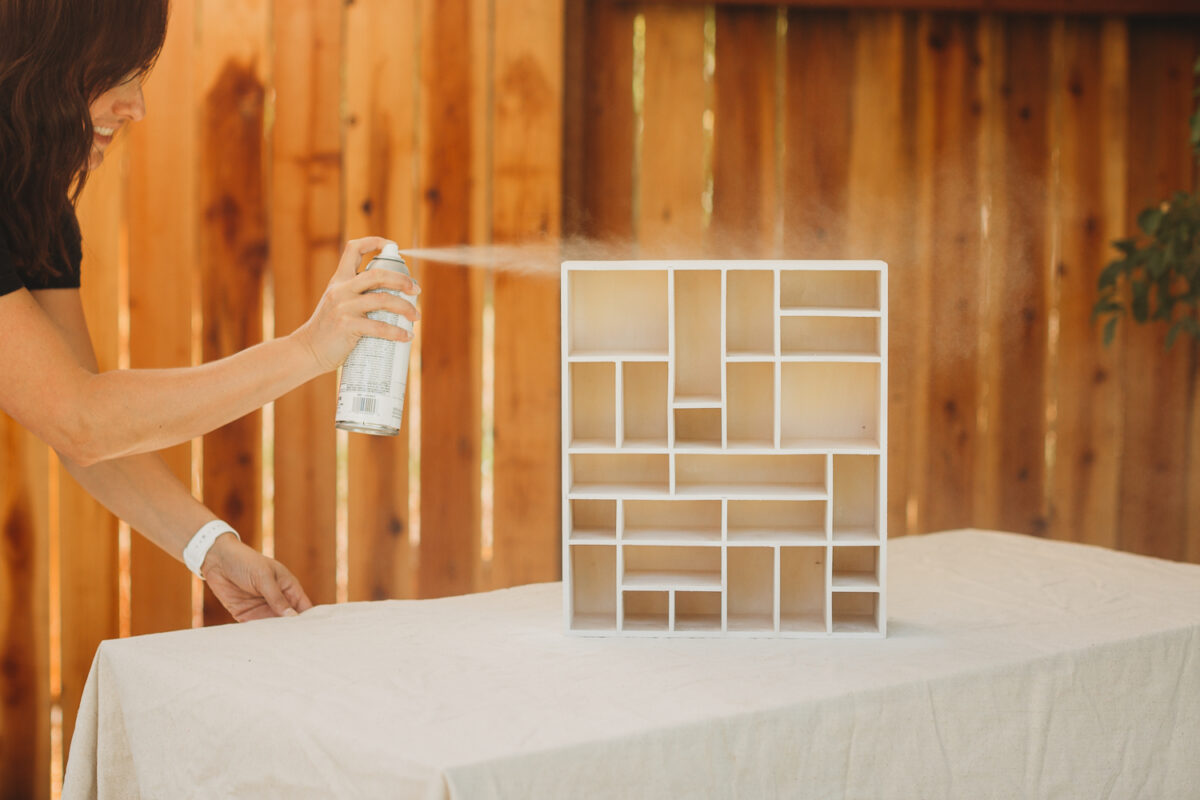 Once that coat dried, I re-inserted all of the drawers back into the painted organizer.
Paint the First Color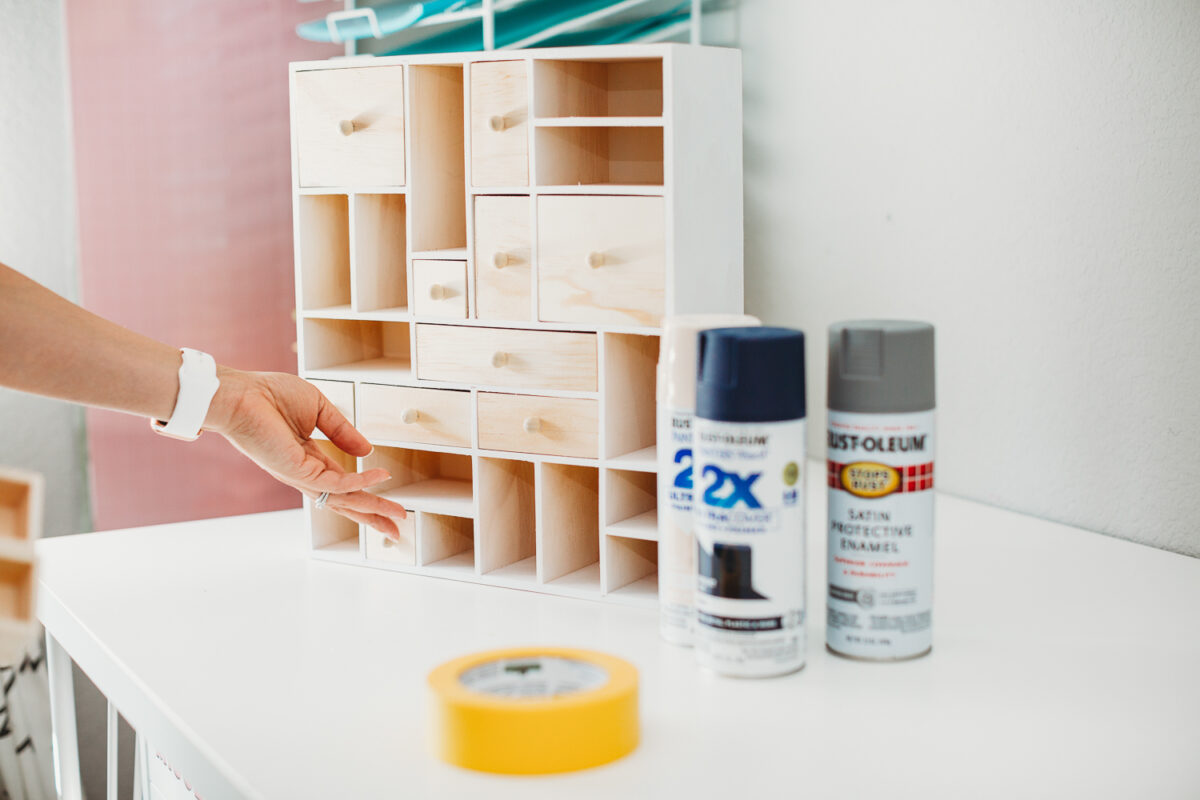 Then using the painter's tape, I masked off the color blocks on the organizer. I tried my best to find a line that didn't hit the handles on the organizer. I didn't want to mess with trying to paint the tiny handles two different colors.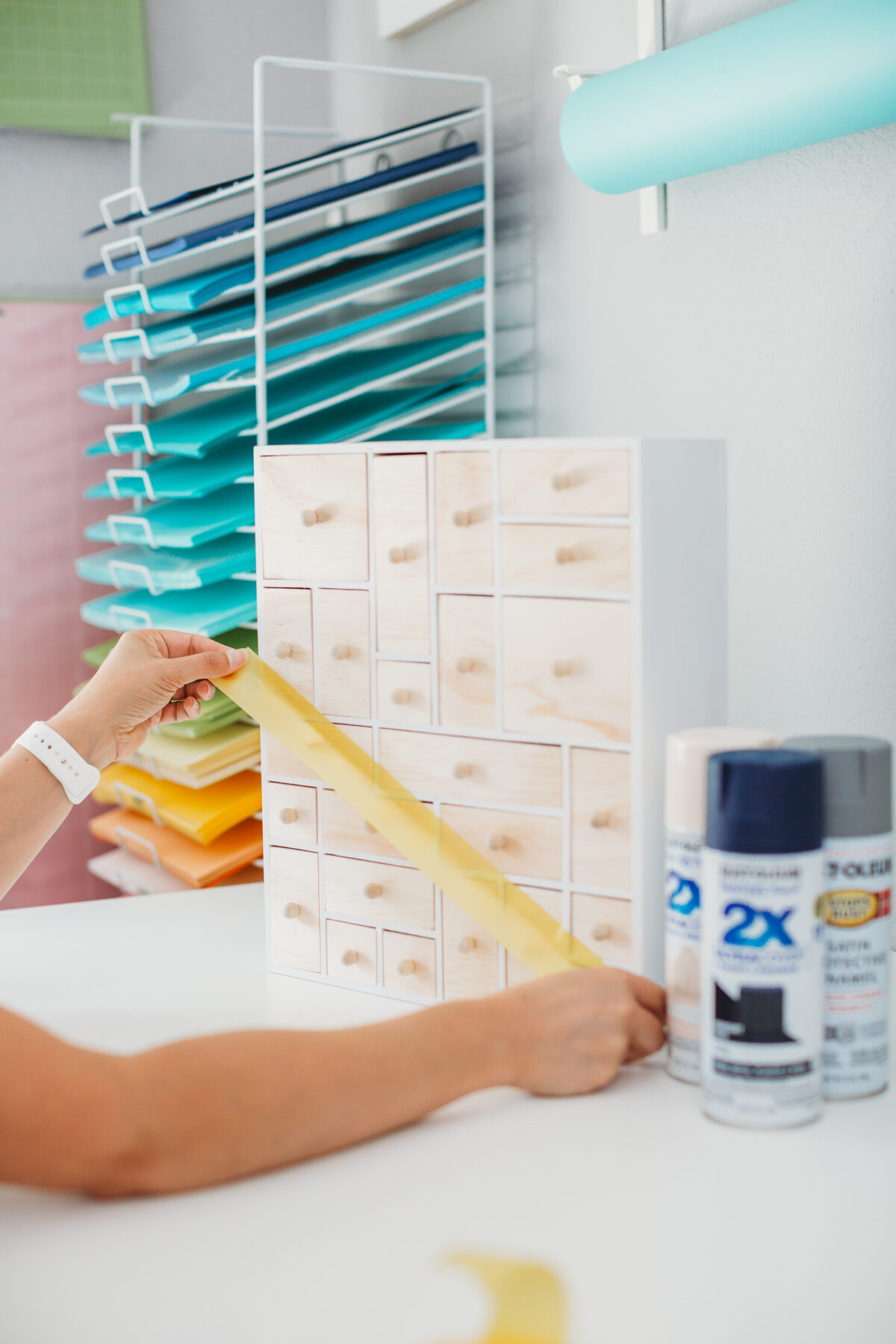 Then, using the craft knife, I carefully cut the painter's tape around the edges of each drawer. I started with the gray section in the upper left. Each section will need to be re-masked, as you'll see.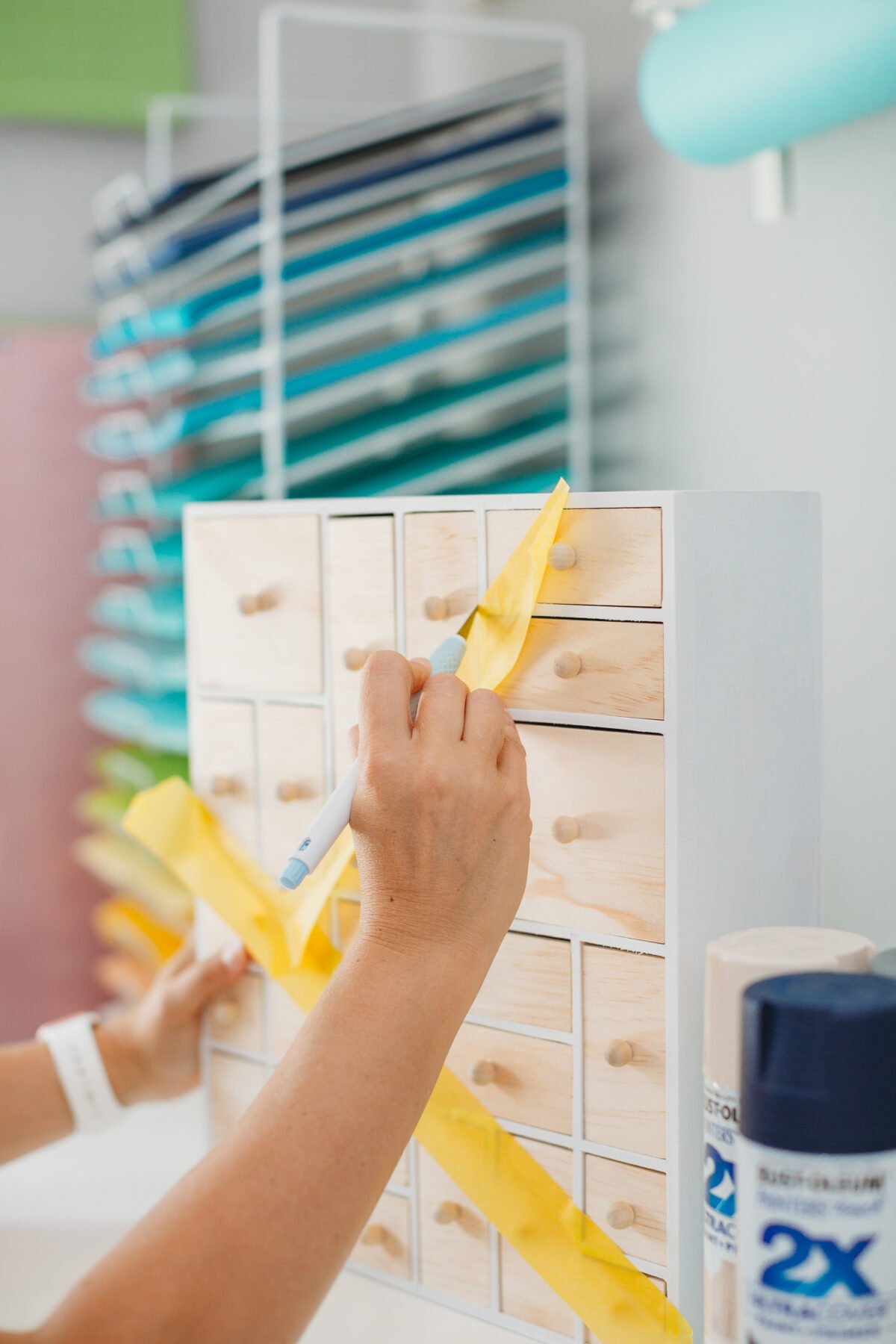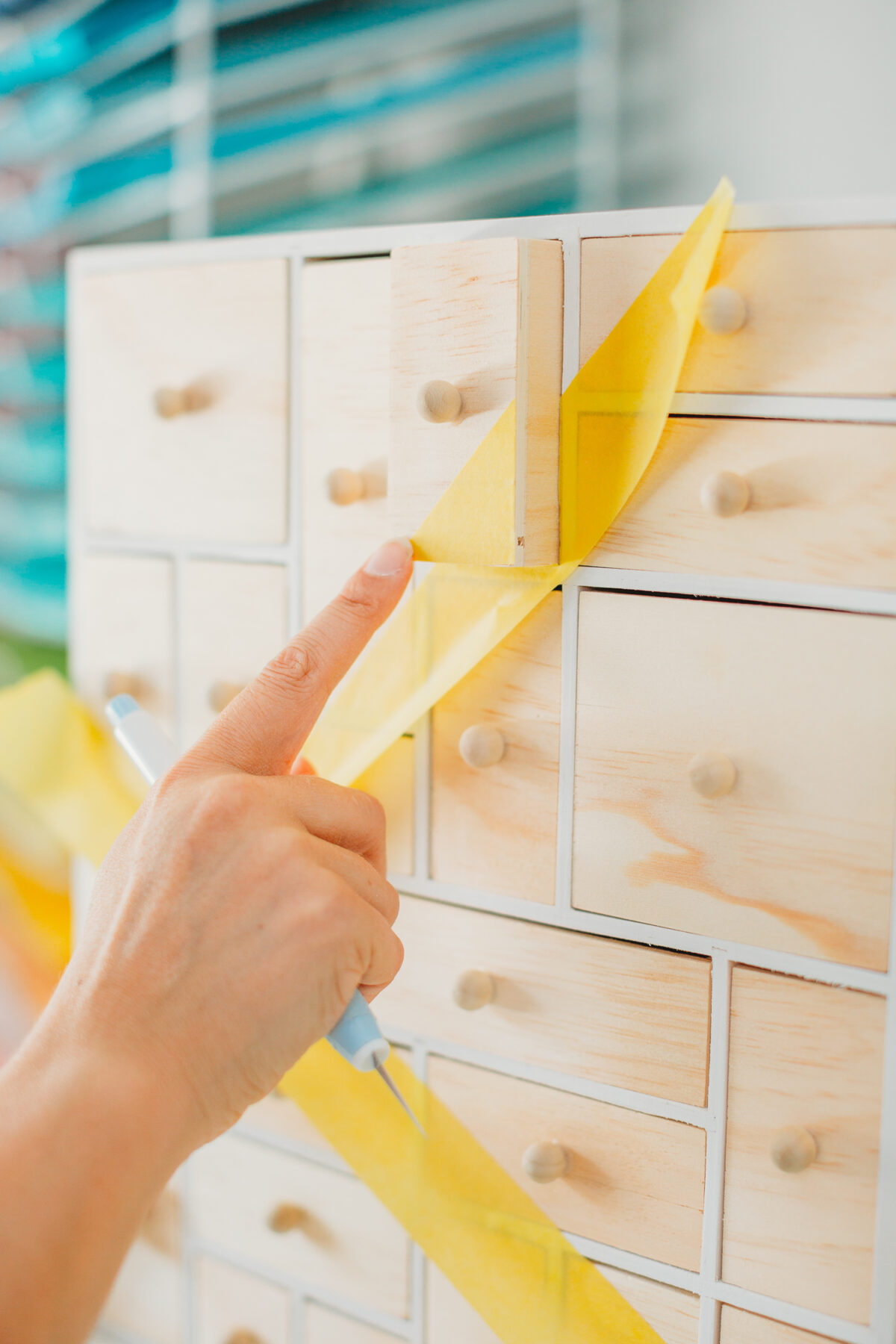 This left me with perfectly masked drawers to paint! Press the painters tape onto the drawer to make sure it's adhered firmly. Also mask off any of the parts of the drawers that aren't supposed to be painted, handles included.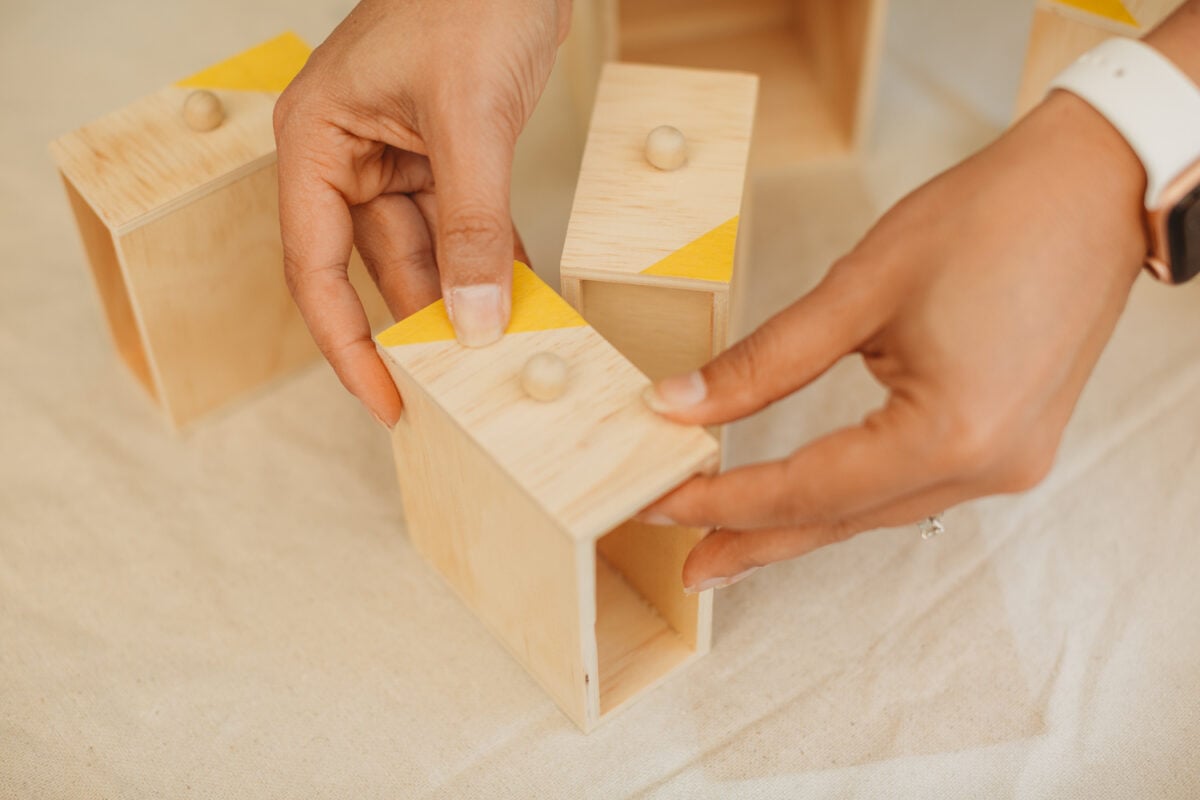 Then spray paint the drawer fronts. I used two coats.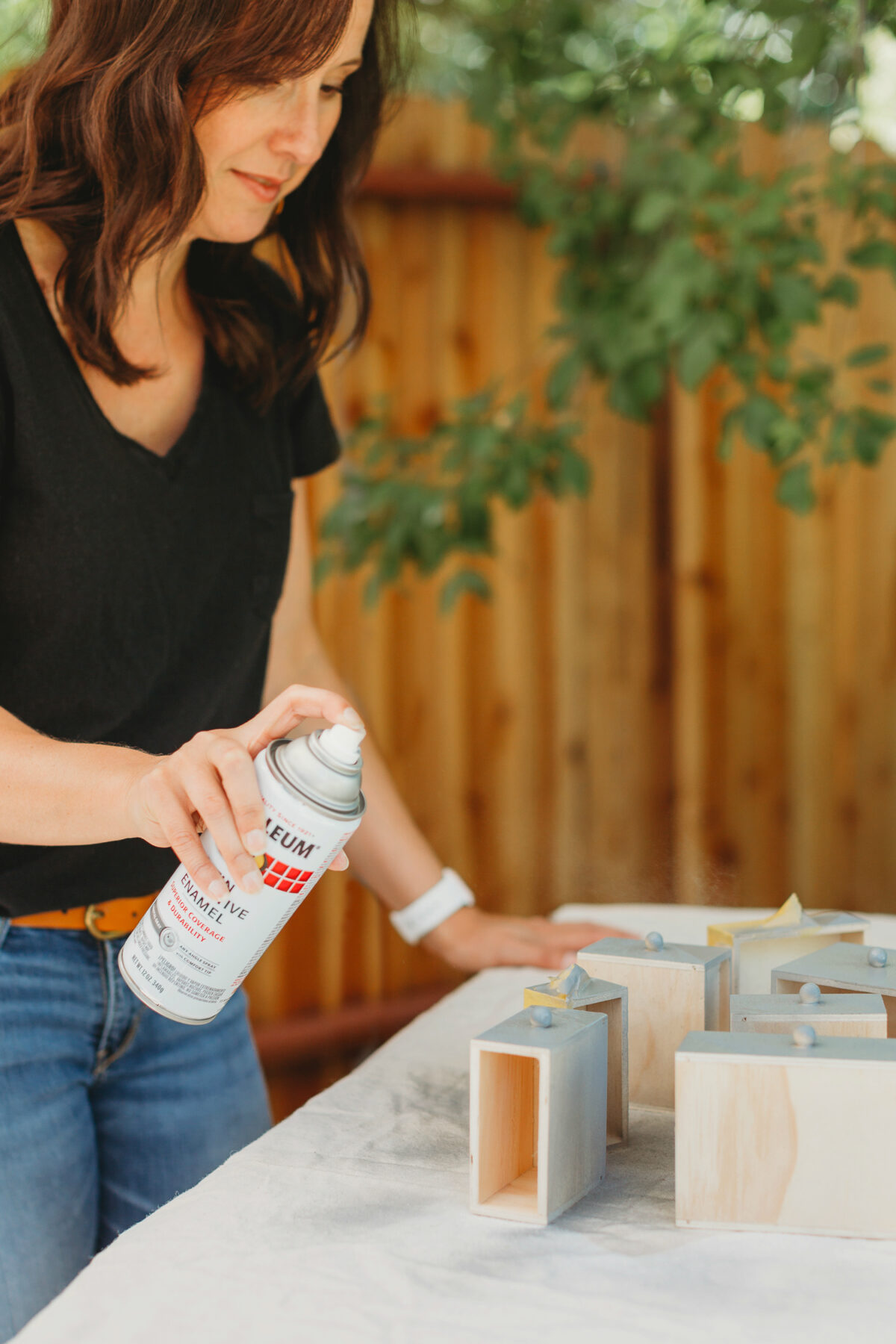 Once those are dry, remove the painter's tape and put them back into the organizer.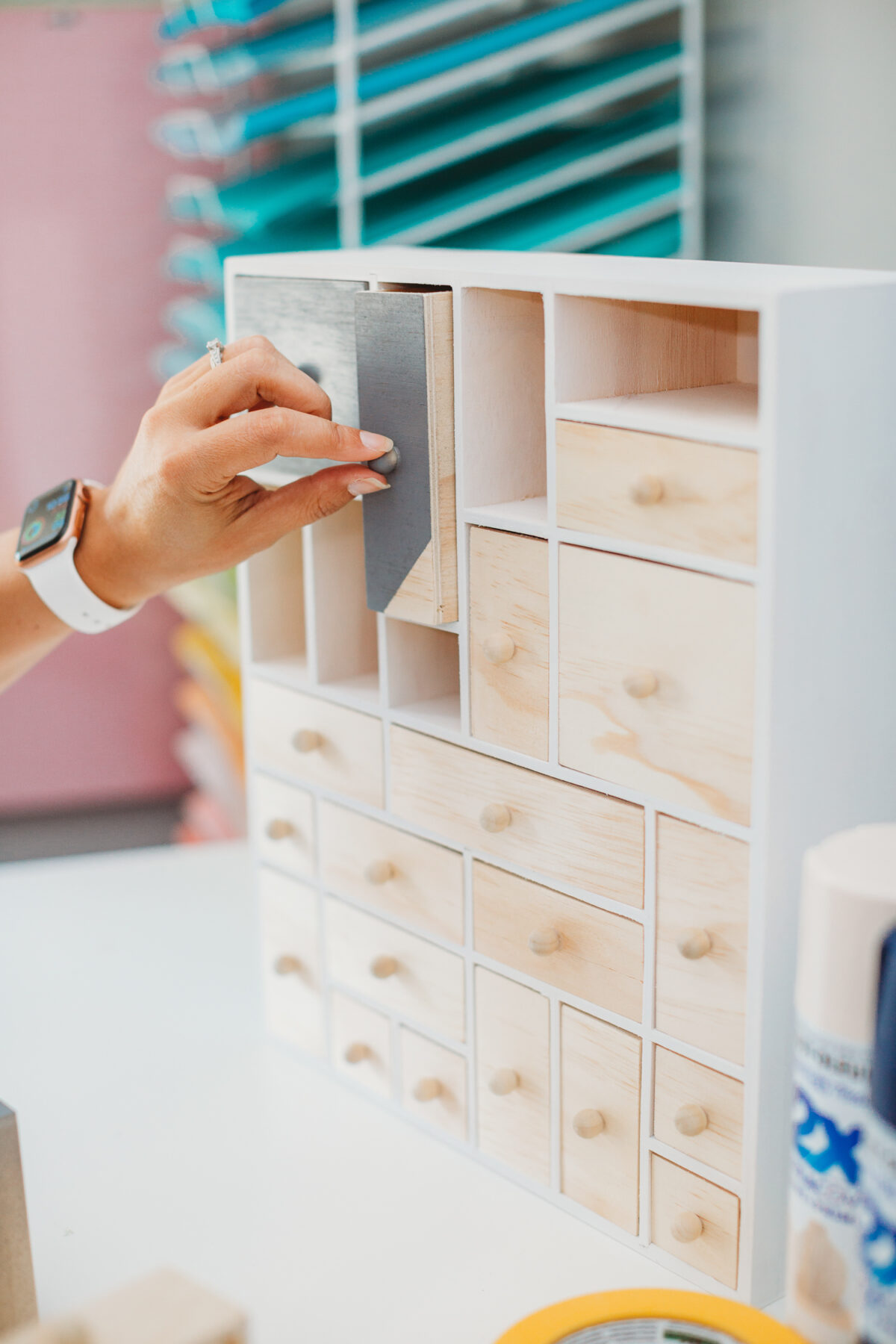 Paint the Second Color
Then mask off the second color-blocked section. You will put your tape right on top of the painted edge you just made.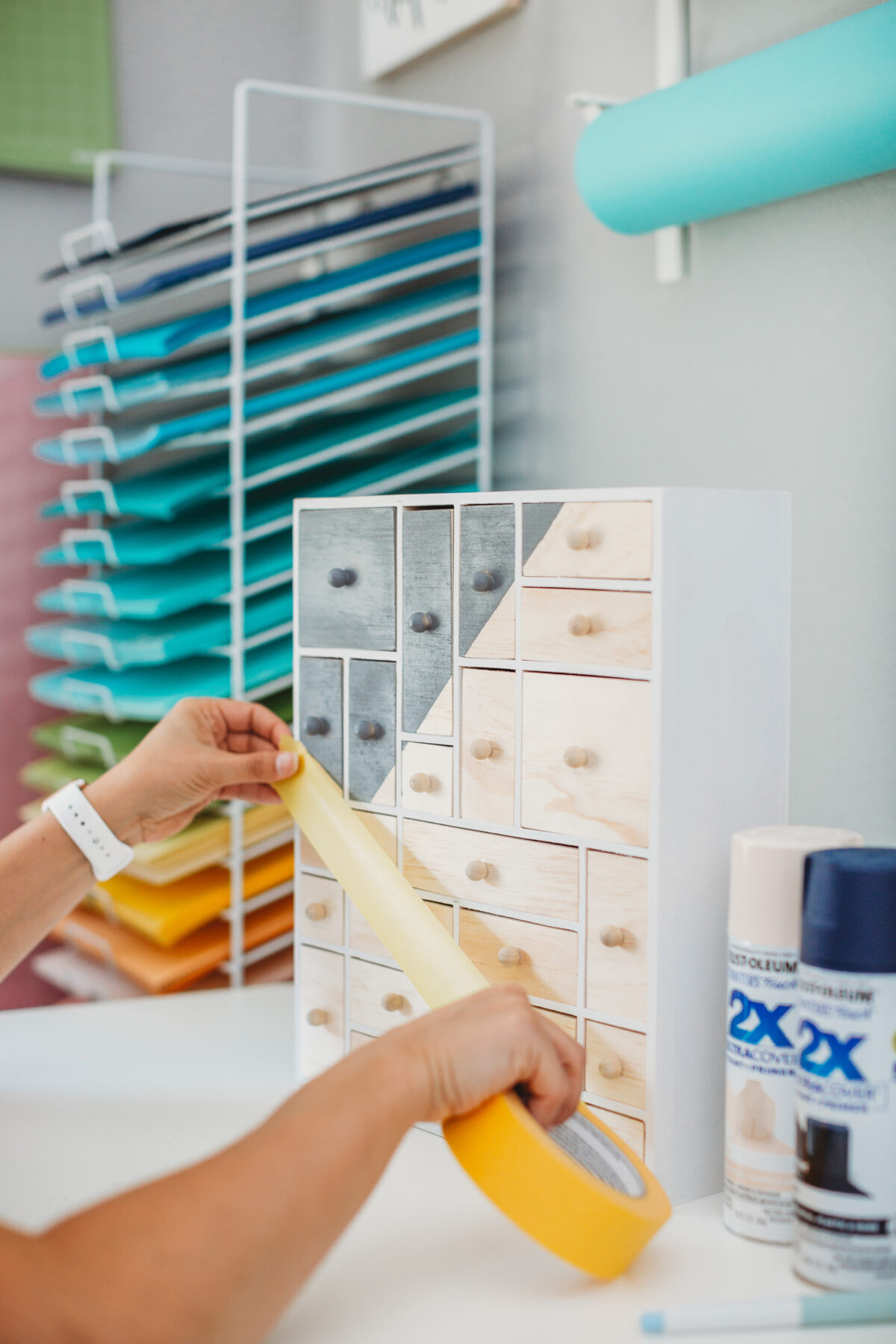 Paint the Third Color
Then paint the next set of drawers, making sure to mask off everything that shouldn't be painted. Spray paint with two coats.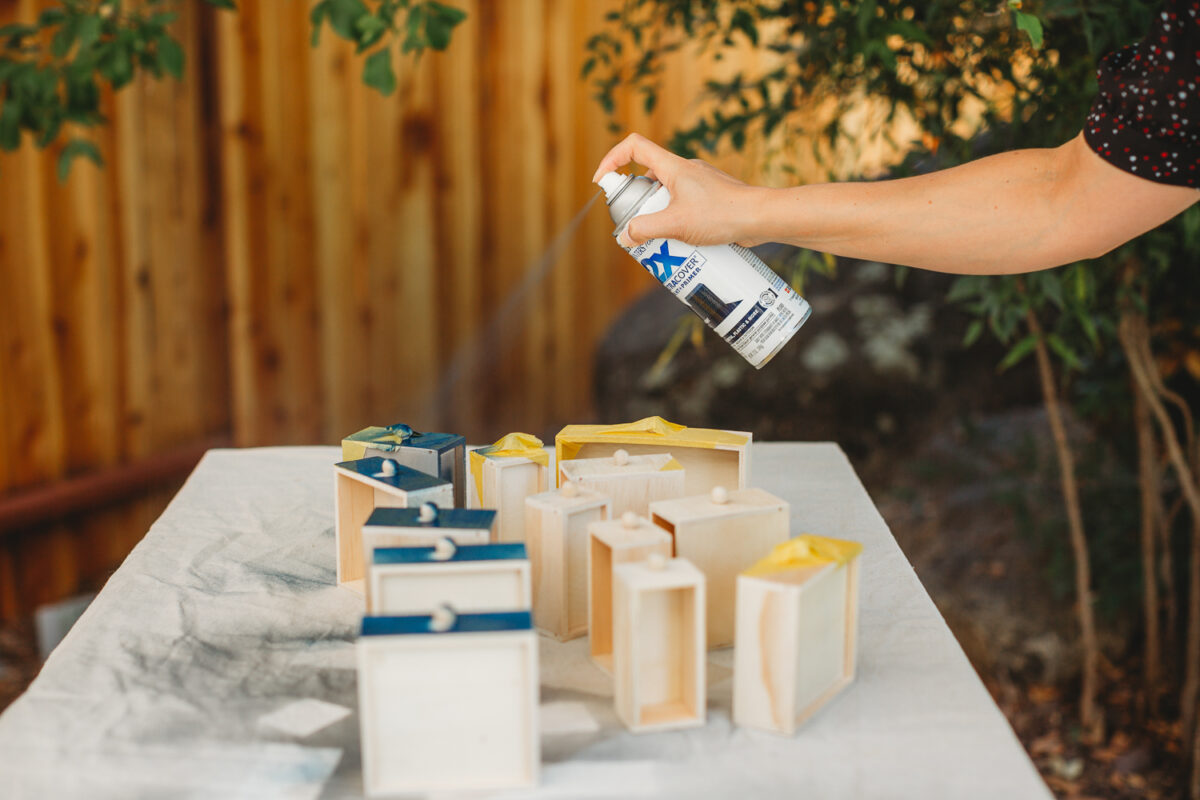 Do the same for the last section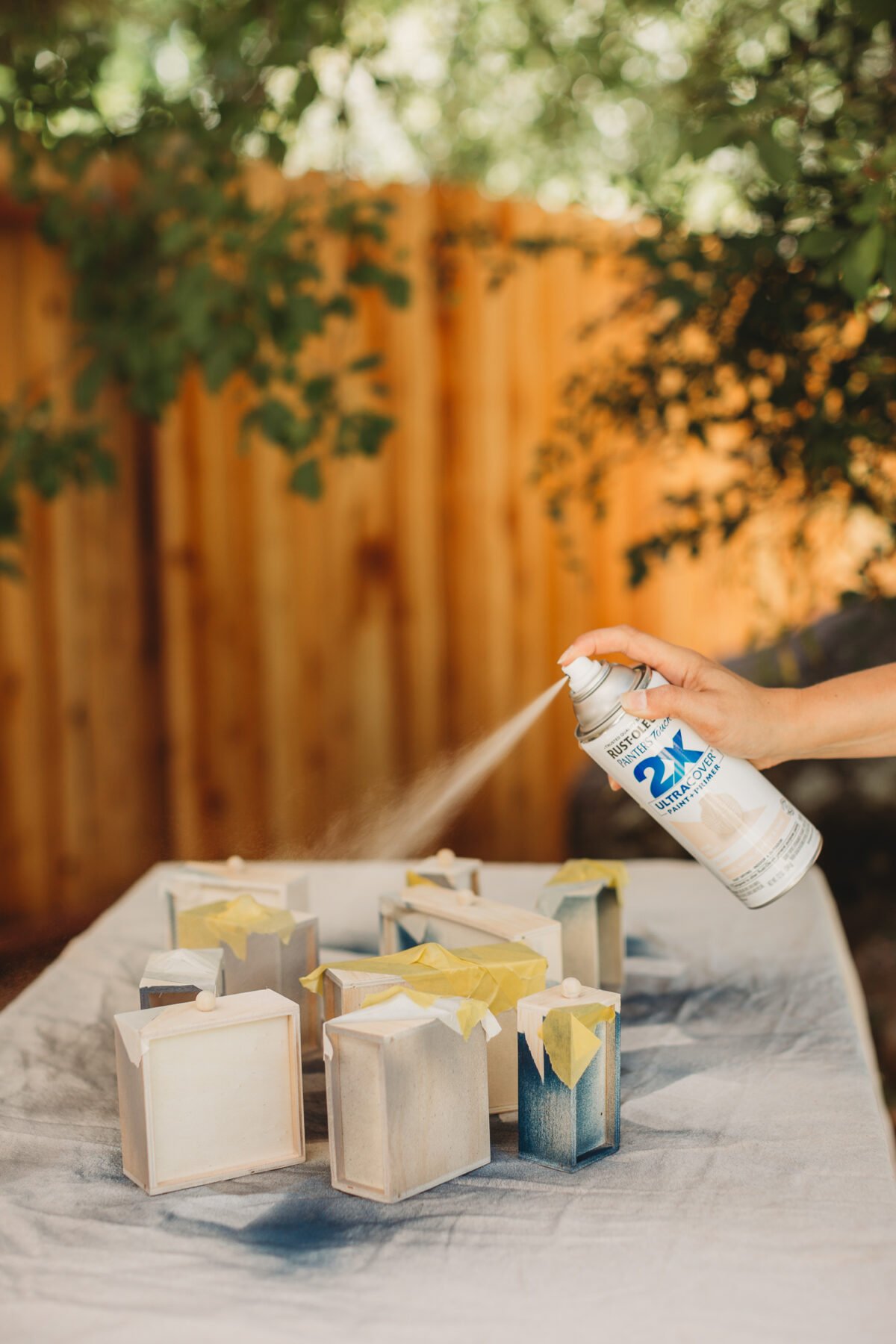 Once everything is dry, put your drawers back into the craft room organizer and you're done! I love how a little bit of Rust-Oleum spray paint can make such a huge impact in my craft room.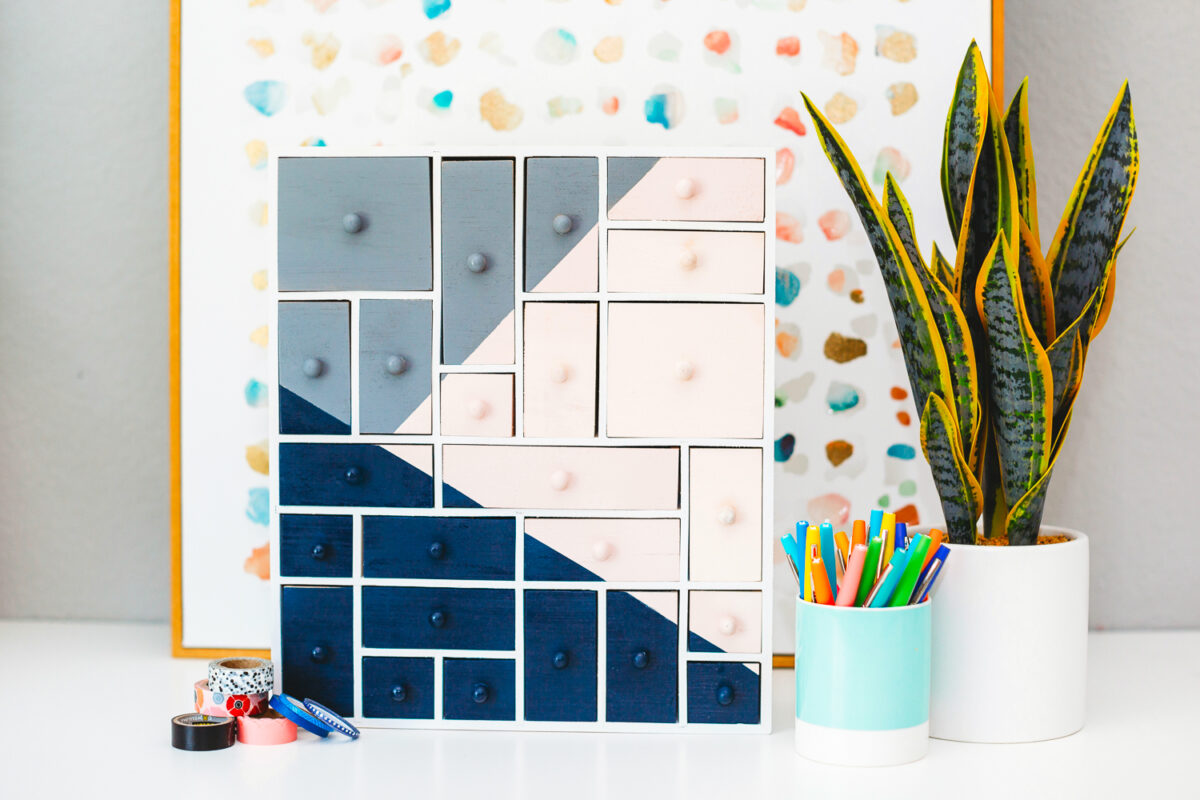 If you have any questions about this project, I'd be happy to answer them in the comments! Make sure to head to The Home Depot for all your project needs—Rust-Oleum spray paint can make over just about anything in your craft room!