If you know a nurse, are a nurse, or thinking about being a nurse, this Funny Nurse SVG Bundle is the perfect dose of humor, wit and truth! Embellish your scrubs, lunch bags, totes, and more.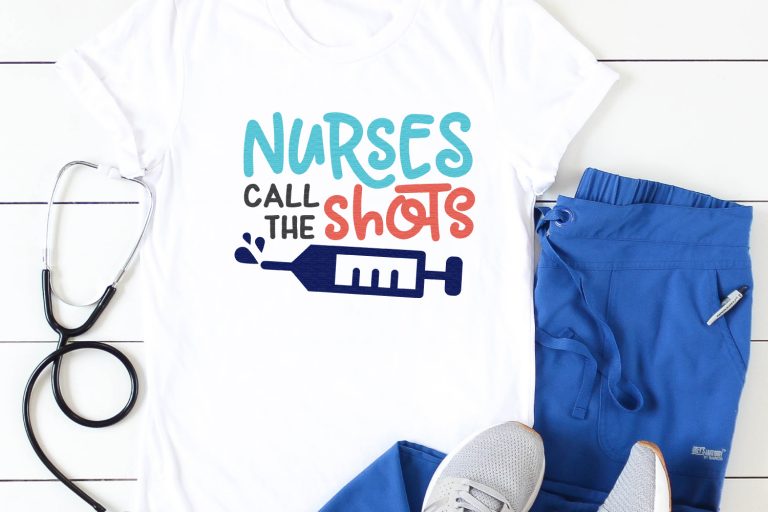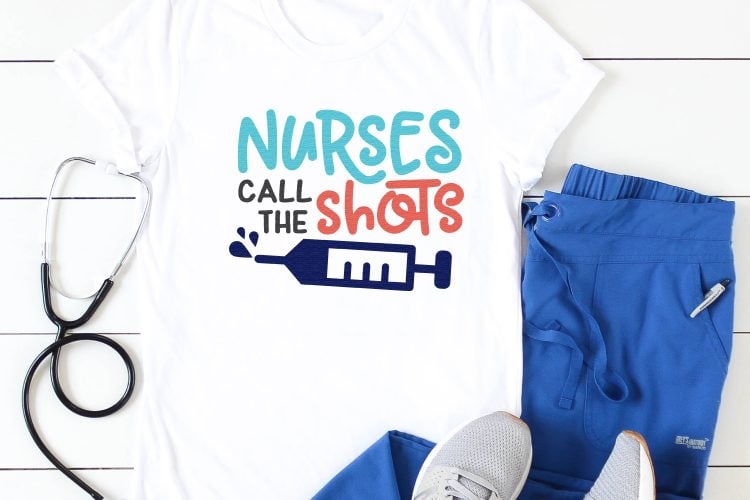 Want to save this post to reference in the future? Enter your email below and we'll send it right to your inbox!
If you know anything about me, my boys, and our journey together the first few months of their lives, you'll understand why I have such a deep love for nurses. We spent a lot of time in the hospital both before and after the twins were born and I got to know a lot of nurses—L&D, maternity, NICU, and every kind of nurse in between.
I quickly learned to appreciate all that nurses do! It's about a whole lot more than just vitals, dosages and charts—it's about caring, compassion, comfort and knowledge. When we learned that Seb needed surgery at two weeks, one of my nurses, who was off her shift at the time, took a few minutes to sit with me outside the children's wing of the hospital. She was just…there. I can't even explain how much I needed that in that moment.
Not all superheroes wear capes, many of them wear scrubs. I have a special handful of nurses to thank for helping me get through some very scary and challenging times. If you are a nurse or working to become a nurse, THANK YOU! I created this Funny Nurse SVG Bundle to show my appreciation for the nursing community. Use these cut files to gift the nurses in your life custom totes, tees, scrubs, water bottles, coffee mugs, notebooks, and more. They deserve it and so much more!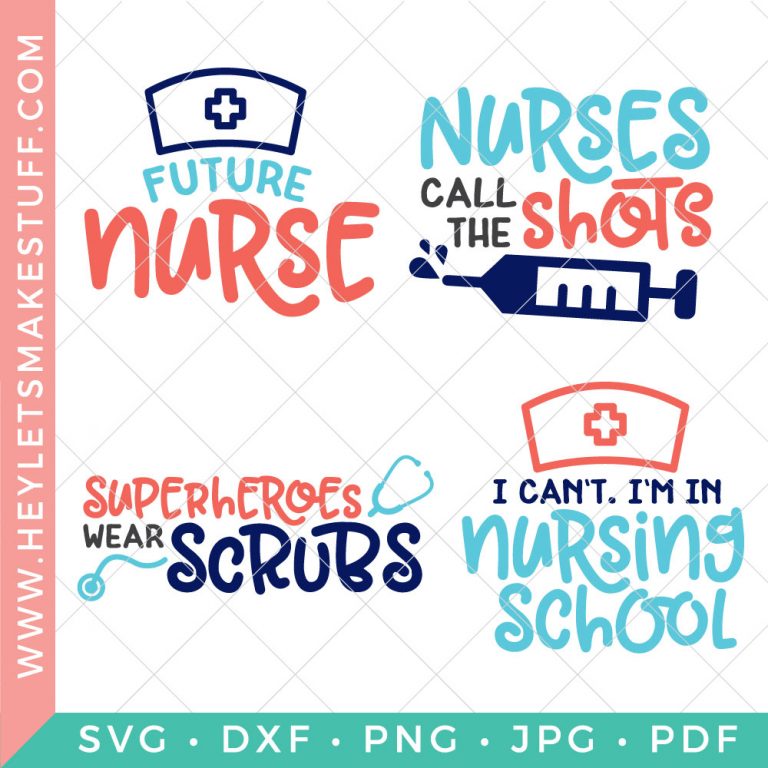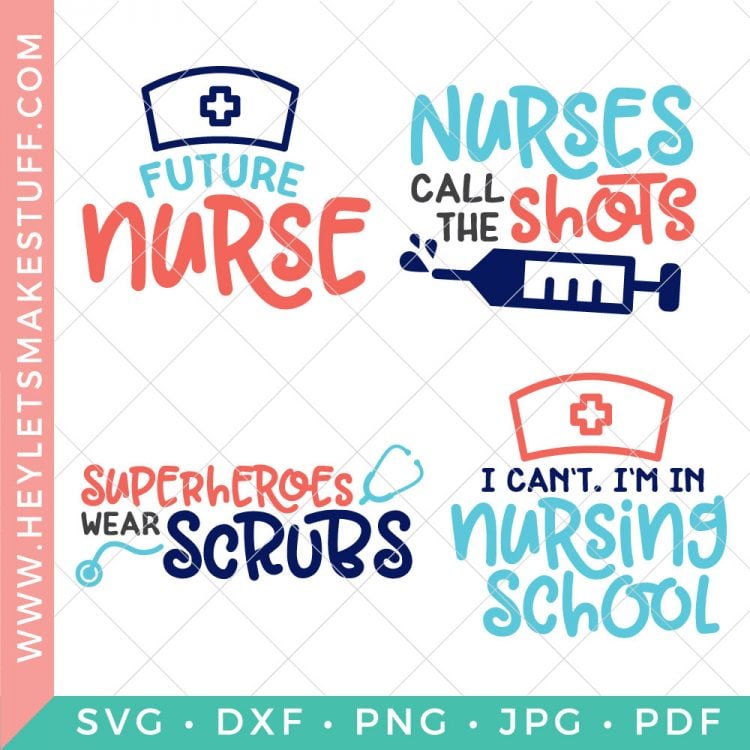 Humor is the best medicine so grab this Funny Nurse SVG Bundle and get crafting!
Download the Funny Nurse SVG Bundle Here!
This file was free until 10/4/19. Now you can get it in our shop! If you want to be notified of flash freebies, join our mailing list!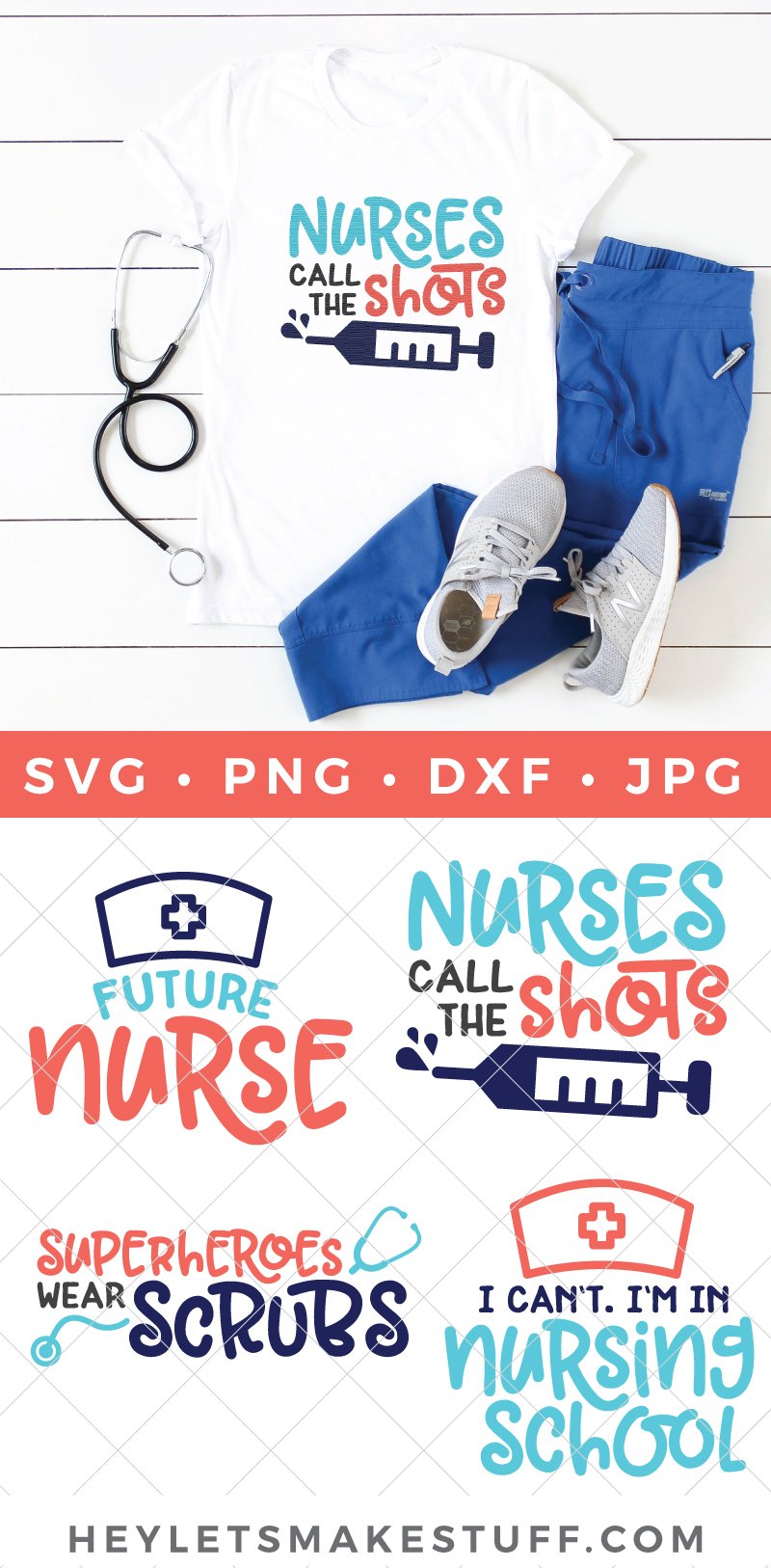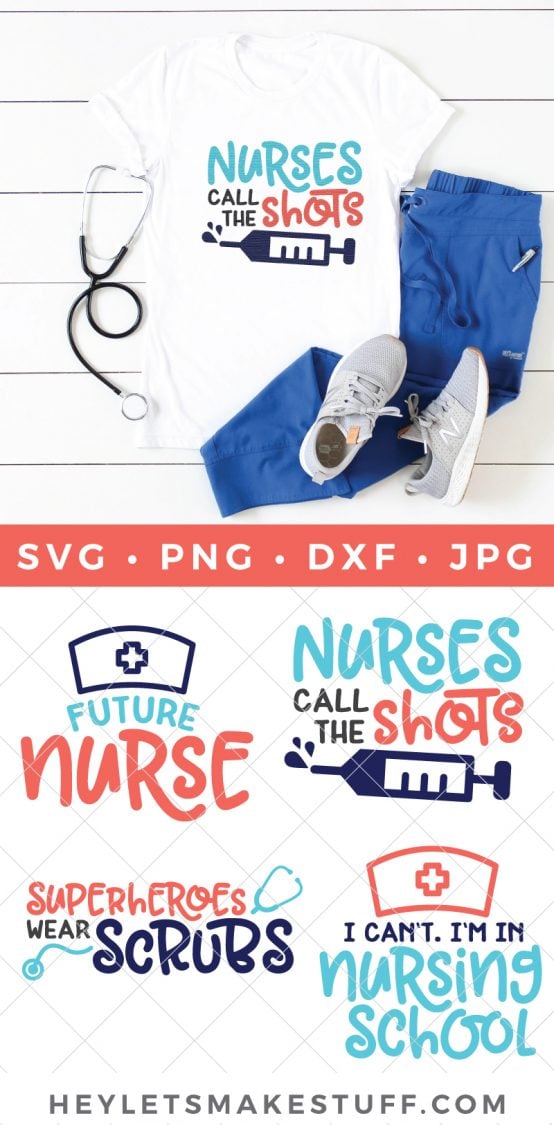 Nurses Rock!