Grab your pencil, sit down by the tree, and tackle this fun printable Christmas word search! All sorts of Santa fun is in this word search puzzle—it's the perfect printable game to tackle on Christmas Eve as you wait for those presents to appear under the tree!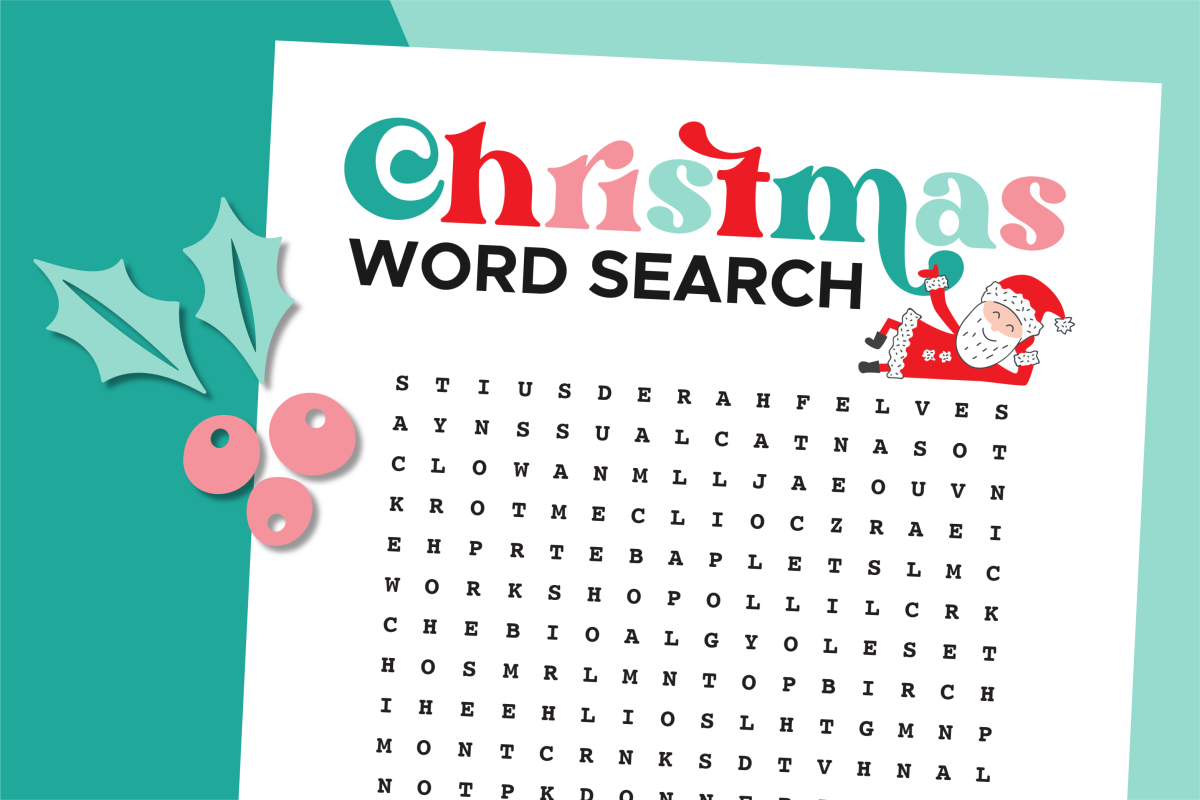 So you may remember that barely a week ago I was talking about how my boys were adamantly against seeing Santa. I don't know what happened in the last week, though (thank you preschool?) but they are all of a sudden totally cool with Santa. It's like the two years of Santa-distrust evaporated overnight and now I have two normal kids who are looking forward to whatever Santa has to bring them this Christmas. Fingers crossed we'll actually get Santa pictures this year! (though we'll never top the photos from when they were 2!):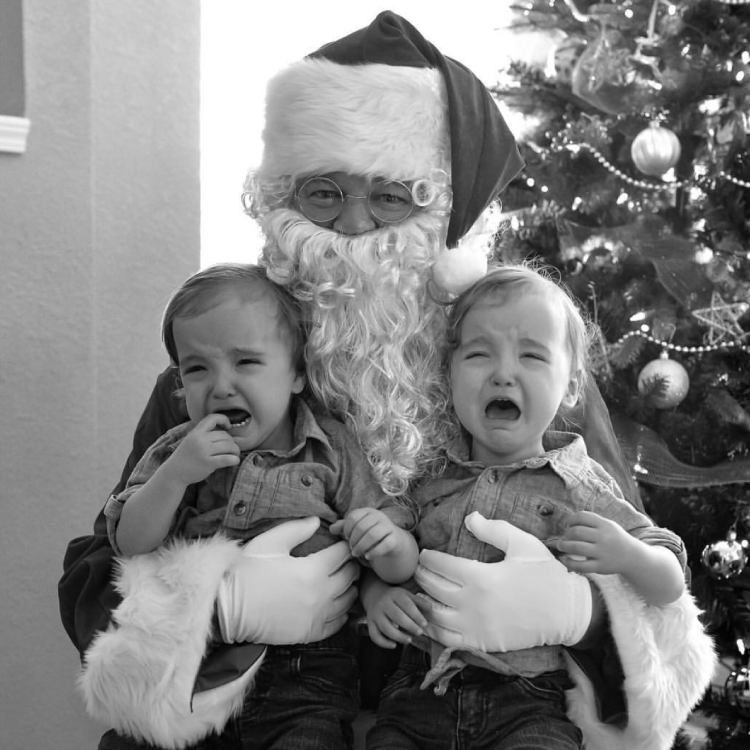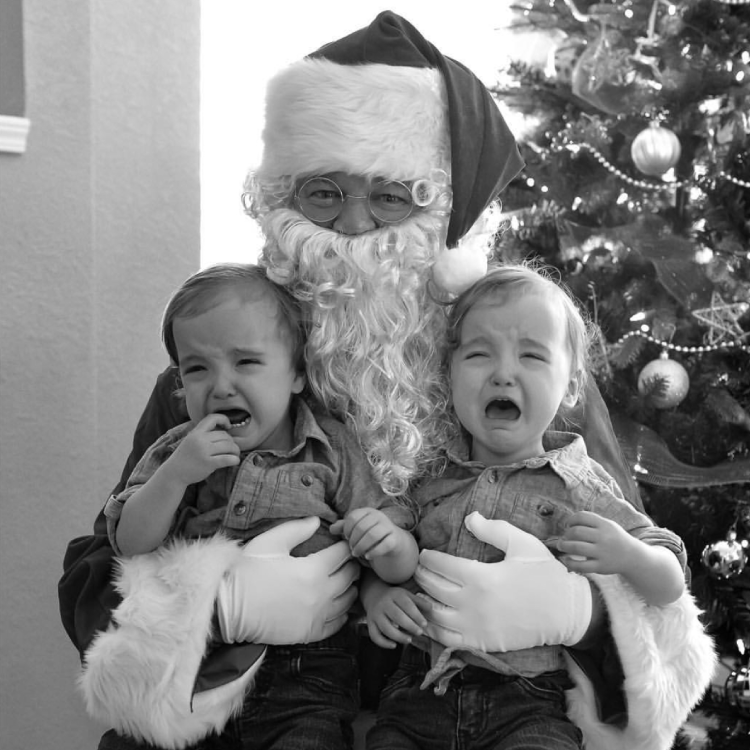 To be perfectly honest, I wouldn't want to see Santa either, babies!
Anyway, one of my favorite things to do this time of year is to sit by the light of our Christmas tree and do word puzzles, crossword puzzles, and logic games. I think it's one of those things that reminds me of being a kid (yes, I was the kid who tackled logic puzzles!) and awakens that Christmas nostalgia in me. It's fun to put down the phone for a bit and do a paper-and-pen puzzle!
If this is you, you're going to love this cute Christmas word search printable! I've packed it full of all sorts of Santa-related and holiday words and terms into this PDF, from all nine of Santa's reindeer to his North Pole workshop to delivering gifts to good boys and girls on Christmas Eve night. It's a fun activity to tackle on Christmas Eve, once you have all your kids' toys assembled and ready to go for Christmas morning, of course!
Includes an answer sheet just in case you're stuck!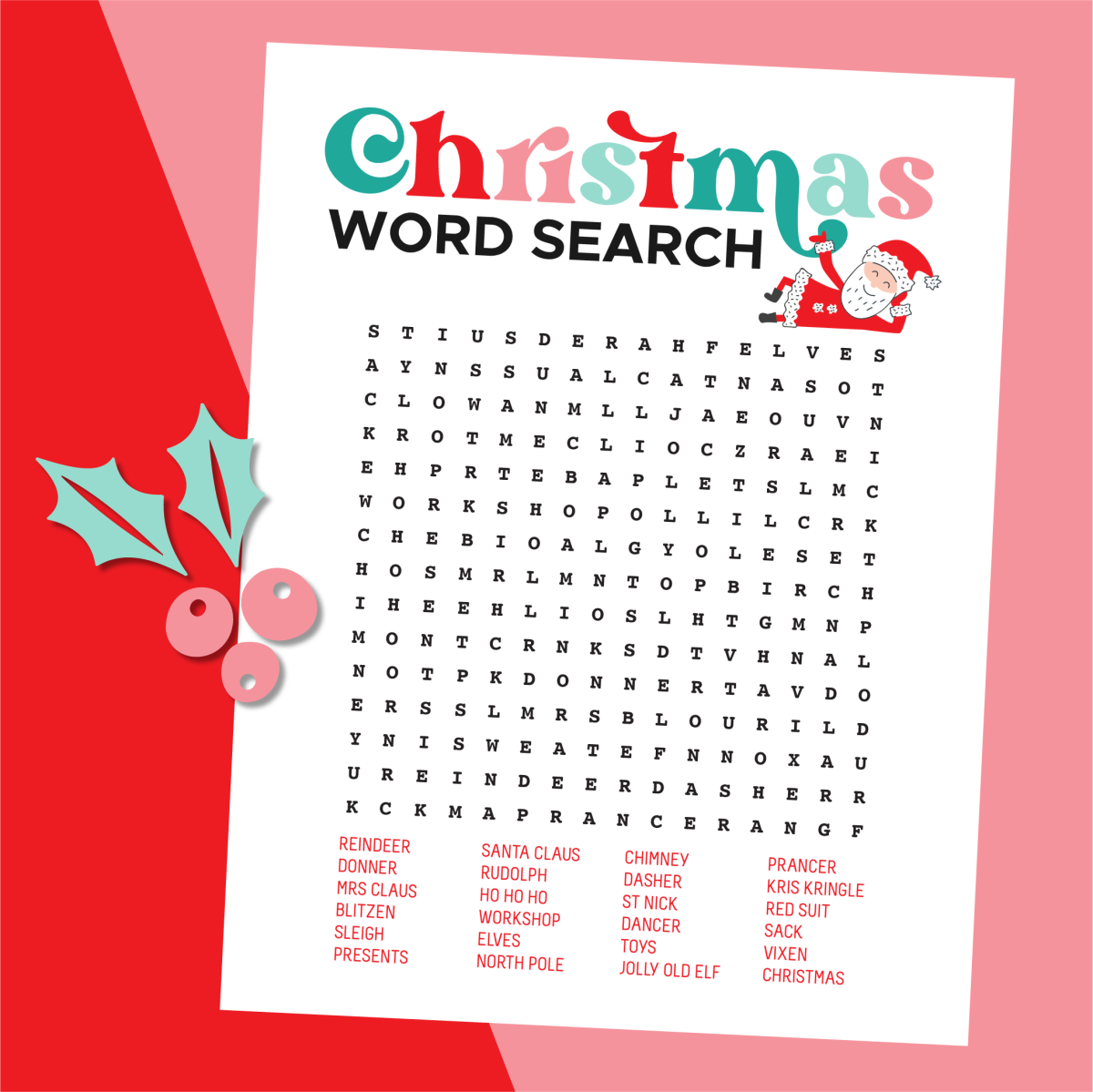 Download the Free Santa Christmas Word Search under PRINTABLES P100
This file can be found in my Free Craft Resource Library. The file number is: P100.
Want access to this free file? Join my FREE resource library! All you need is the password to get in, which you can get by filling out the form below!
Grab our Printable Christmas Games Bundle
These Christmas games are perfect to do as a family by a warm fire, or give to the kids to keep busy while you wrap gifts! There's six printable PDFs in the bundle, including this word search, Christmas bingo, a Christmas neighborhood scavenger hunt, Christmas This or That, Christmas ABCs and a Christmas Word Scramble.
Fun Christmas Printable Ideas
[ess_grid alias="christmas_printable"]
Santa Fun from Amazon