If your kids love Sesame Street, make these DIY Sesame Street Ornaments! They are a super easy Christmas craft and you'll love having Elmo and Cookie Monster on your Christmas Tree!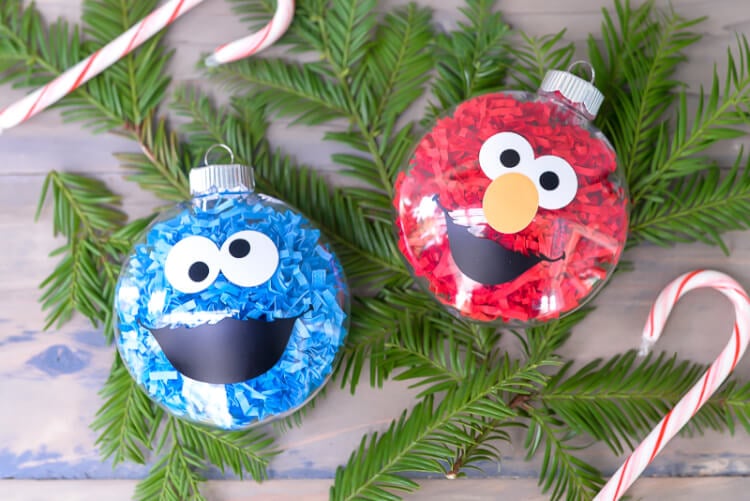 As part of the Social Media on the Sand Conference I was given discounted rates to Beaches Negril Resort and Spa. All opinions of this amazing destination and are 100% my own.
My boys are a little young to know a lot of the characters on TV — we just don't watch a lot and they've never been particularly interested in it when we do. But one character they do know is Elmo. I was generously given a pair of Love to Learn Elmo's during my trip to the Beaches Resort at Negril Jamaica back in October.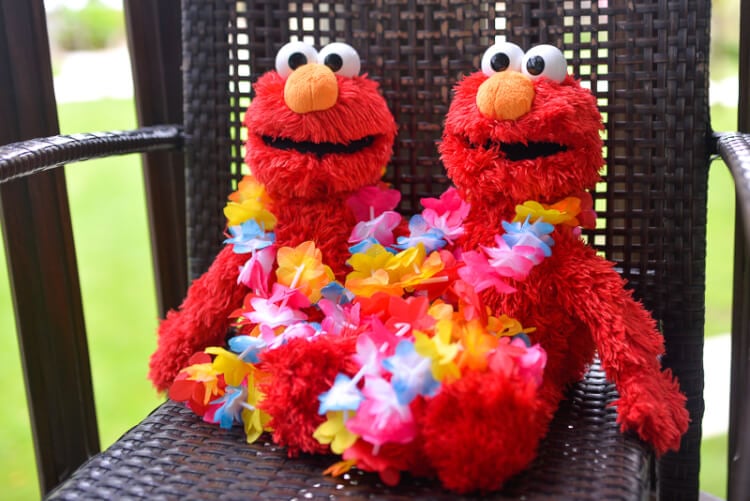 Sesame Street is the character partner with Beaches Resort, which is super fun for kids (and adults!). We had a character parade one evening—with all of the Sesame Street gang, as well as fire breathers, a marching band, and all sorts of amazing Jamaican performance dancing that lead to a dinner out on the beach (and continued dancing all night—I think I burned about a million calories!).
There are also a ton of classes for kids to take with the Sesame Street crew, like Super Science Fair with Super Grover and Baking with Cookie Monster. I can't wait to bring my boys back someday to experience the fun. And the incredible beach. And the delicious food.
And endless strawberry daiquiris for mom. Ahem.
Anyway, back to rainy California and Christmastime. As I was saying before, my boys love their Love to Learn Elmos. Now, if Sesame Street comes on, my boys run to get their Elmos and squeeze their noses to turn them on and sing along. They love to tickle them, too. It's pretty darn adorable.
I had a couple clear disc ornaments that I was going to use for a different project, but decided to make a pair of Sesame Street ornaments of their favorite, Elmo, and my favorite, Cookie Monster. These are super easy to make if you have a Cricut or other electronic cutting machine.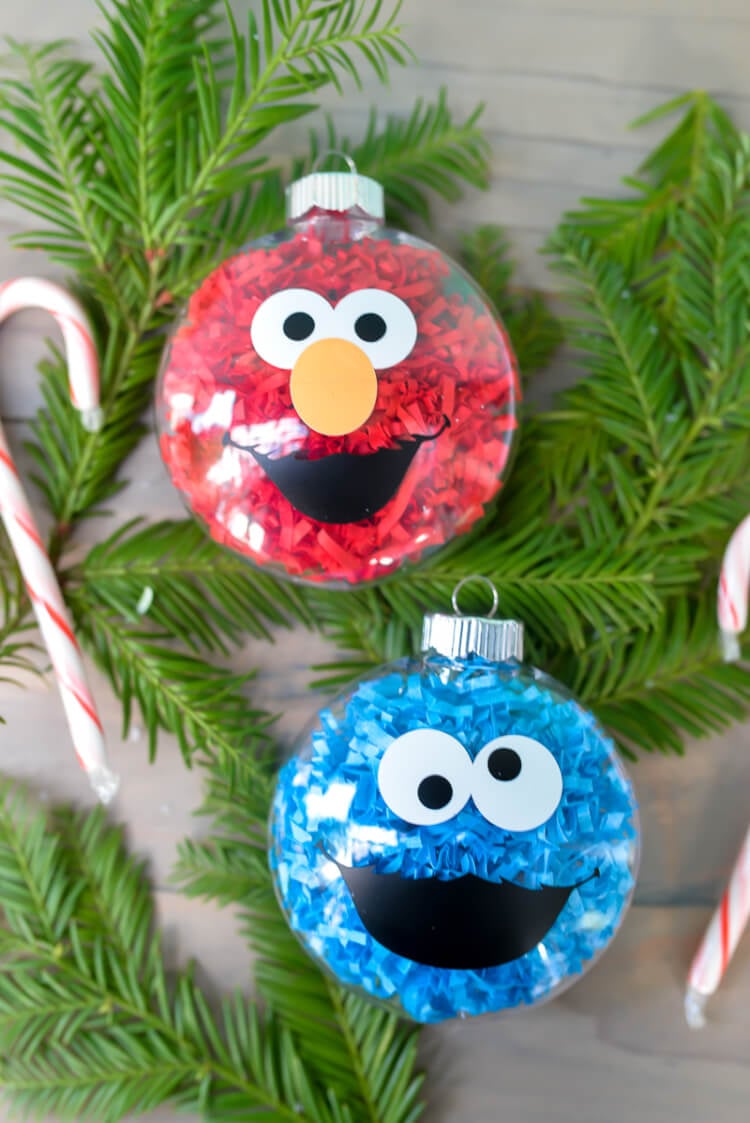 Sesame Street Ornament Supplies
Cricut Explore or other electronic cutter
SVG Files (download using form below!)
Want access to this free file? Join my FREE resource library! All you need is the password to get in, which you can get by filling out the form below!
Sesame Street Ornament Instructions
Fill your plastic ornaments with the red and blue crinkle. Use your finger or a pencil to spread out the filler if necessary.
Upload the SVG files from the supply list into the Cricut Design Space. Resize the face to fit your ornament and cut your pieces! If you're like me and don't have colored vinyl on hand (like the orange for Elmo's nose), you can change that piece of the file to be Print Then Cut, which you can then print on printable vinyl and cut on your Cricut. I love this method of making vinyl cut pieces any color you could ever want them.
Carefully place all the pieces onto your ornaments and you're done!
Stop pulling your hair out and start creating confidently with your Cricut! Finally understand how to use your Cricut with my Learn Your Cricut eBooks!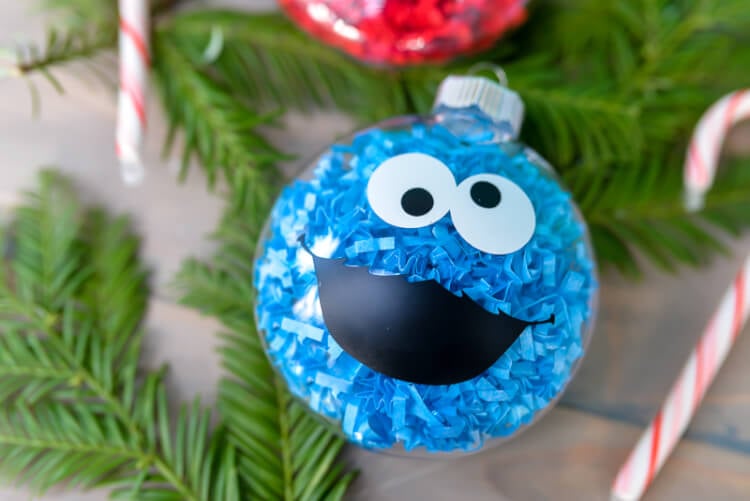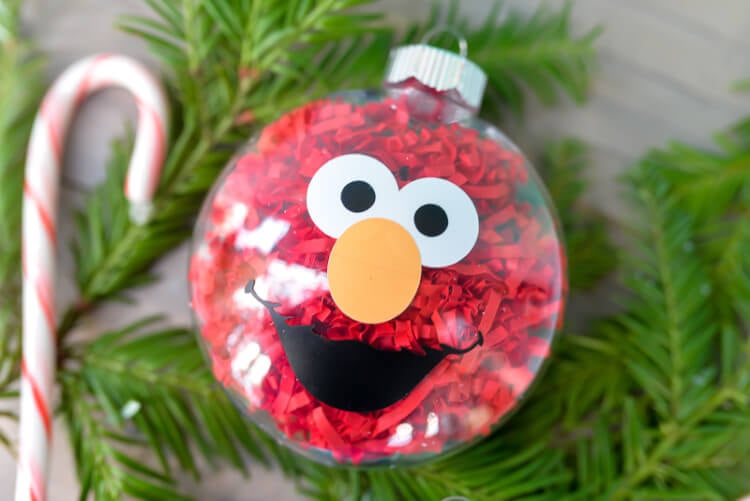 Hope you enjoyed this tutorial! And if you're ever headed to the Caribbean, I couldn't recommend Beaches more highly—you and your kids will love it! And check out even more ornaments made with a Cricut!

Get the Blank Ornaments for this Project: