Teach your kids how to love on others with these random acts of kindness ideas. Grab this free printable and complete this list with your kids so they can learn how to help out others and spread kindness!
One of the things we really strive for in our parenting is to teach our boys how to be kind and care for other people. Sure, I want them to learn how to read, eat nutritious meals, find hobbies they love, and build meaningful relationships, but above all that, we really just want them to be kind people.
In a world where people are often busy, scattered, and selfish, it's always good to be kind! So I created this printable Random Acts of Kindness guide to help your kids practice being kind!
There are two versions of this printable. I've filled the first version with classic Random Acts of Kindness ideas, which includes helping neighbors and being kind at school.
But because we're currently in unprecedented challenging times, I also created a version for families that are staying home due to social distancing recommendations during the coronavirus pandemic. These are ideas that your kids can do within your family and for those outside your home—without spreading any germs!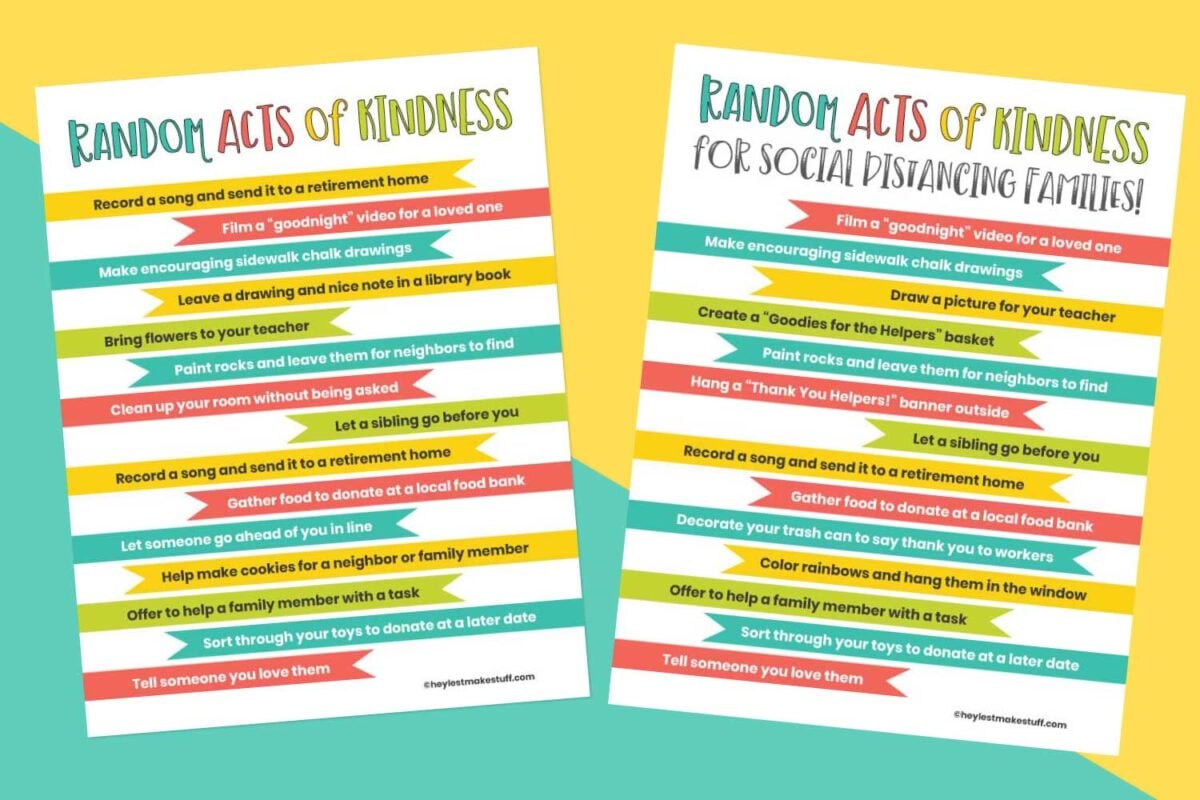 During difficult times, it's especially nice to go out of our way to do something good for others. Sometimes even small, simple actions can have a really big impact on other's lives. I really want to teach my sons that their small actions can have a major impact in the world.
Younger kids will find these ideas simple enough to do, and you can modify the ideas for bigger kids as well. I talked with my boys and these were all things that they thought would be fun and kind.
We included things like make happy sidewalk chalk drawings so people could enjoy them while out on their evening walks and make a thank you sign for the delivery drivers who are always making sure we receive our packages! We even included decorating the garbage can a bit for the waste management workers. You never know who might need a little bit of encouragement!
Download the Free Random Acts of Kindness for Kids under PRINTABLES P75
This file can be found in my Free Craft Resource Library. The file number is: P75.
Want access to this free file? Join my FREE resource library! All you need is the password to get in, which you can get by filling out the form below!
What are your favorite ways to spread joy and show a random act of kindness with your kids?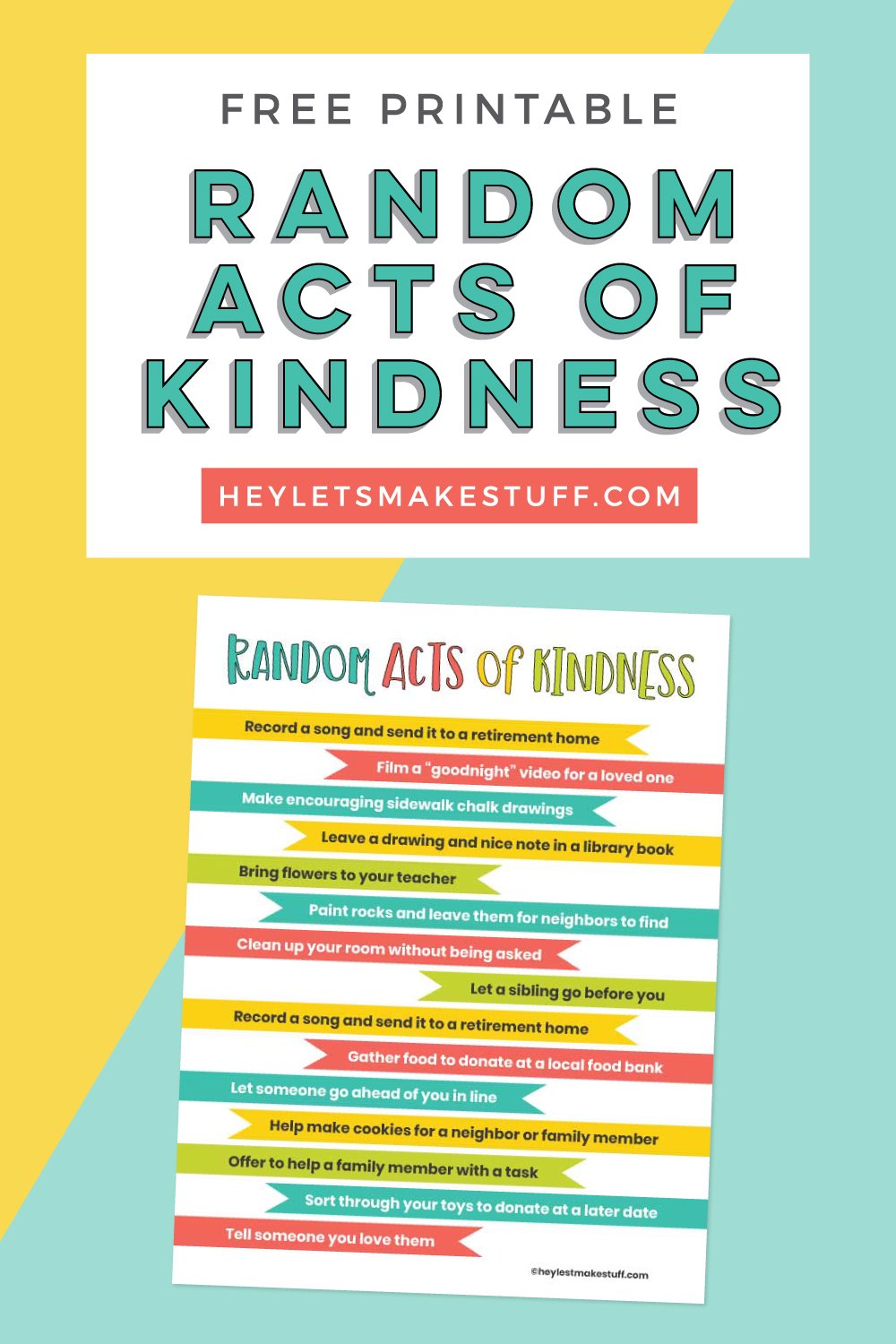 Random Acts of Kindness Ideas from Amazon