Practice letter recognition with this fun printable alphabet bingo game. It's an easy no-prep activity that you can adapt for multiple age groups!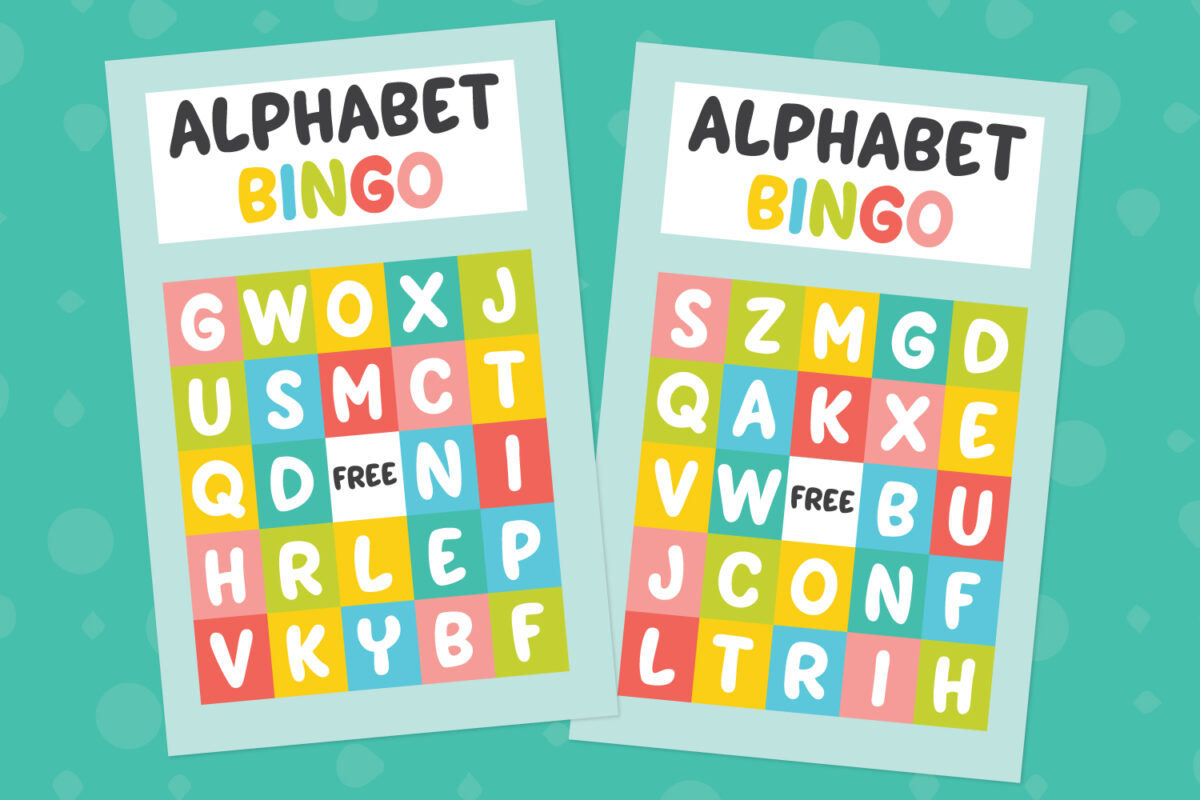 I've always loved playing BINGO. It's an easy and fun activity that requires minimal brain cells and zero strategy to win!
Now that everyone in California is being required to stay indoors (and basically homeschool our kids) we desperately need activities that can help keep them entertained without turning their brains or their bodies to mush.
This alphabet bingo is a perfect way to help your kids work on letter recognition and sounds. And best of all, it requires almost zero prep work for you to get it started!
How to Play Alphabet Bingo
This game is a little different than traditional bingo, because what we need right now is EASY and SIMPLE. We are all going to lose our minds if we try to do too many elaborate activities with our kids.
So here's how to play:
Each player gets a printable alphabet bingo card (download using the box below).
The bingo caller (that's you, parents) calls out letters and your kids have to find them on their alphabet bingo card.
You can use coins, candies, buttons, whatever you have on hand as the bingo markers for the squares.
Whoever covers five squares in a row first and calls out BINGO wins!
You can also play blackout style, meaning whoever gets their entire card covered first wins.
Take turns having older siblings call out the letters to younger siblings and practicing letters other ways if you want.
You can even adjust this game for older kids by calling out the sound the letter makes instead of saying the actual letter. Or have kids write the letter on a piece of scratch paper after you call it out!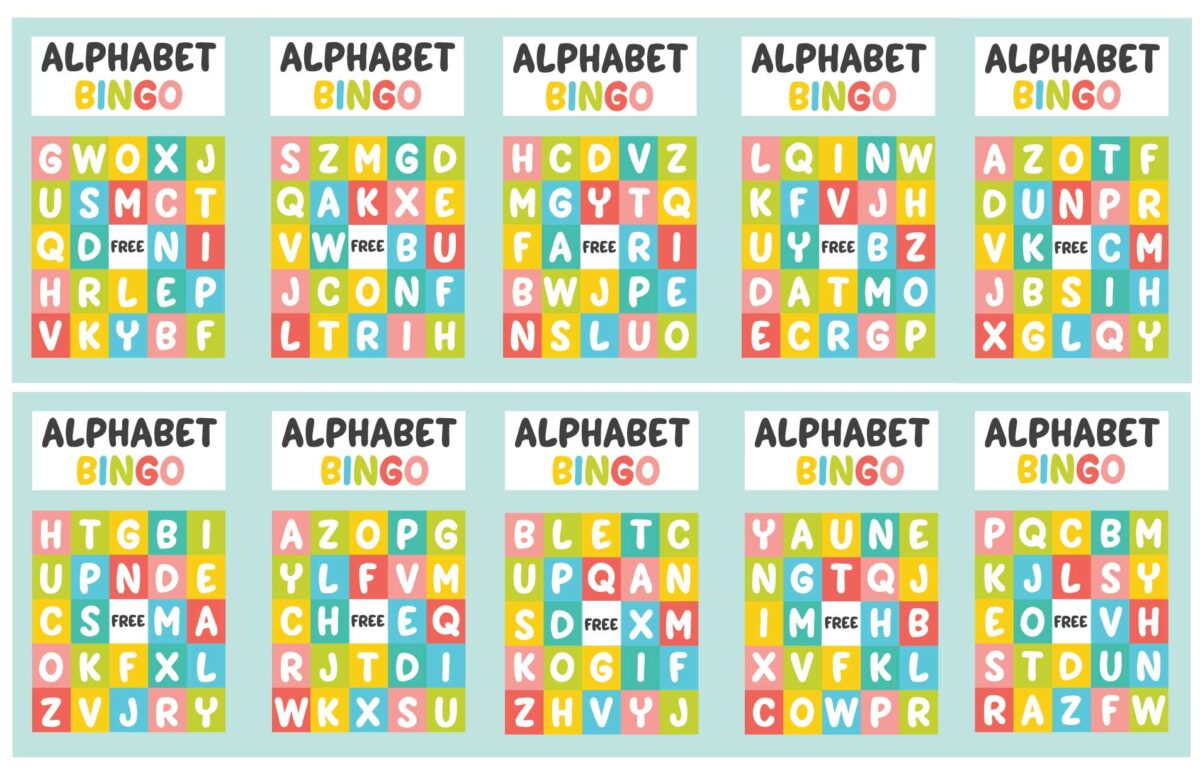 There are 10 bingo cards total, so up to 10 people can play! Play a game, grab a new card, and then play the game a different way!
Get creative and modify it so it works for you!
Once they've practiced all their letters, you can play this Easter Bingo, from my friend Heidi at Happiness is Homemade!
Download the Alphabet Bingo Here
Enter your first name and email address in the box below for access to this freebie, along with other fun free files in our email newsletter! If you have already received a freebie from my site, just enter your information again—you won't be added to any additional lists.
This freebie is for personal use only. You can learn more about our commercial license.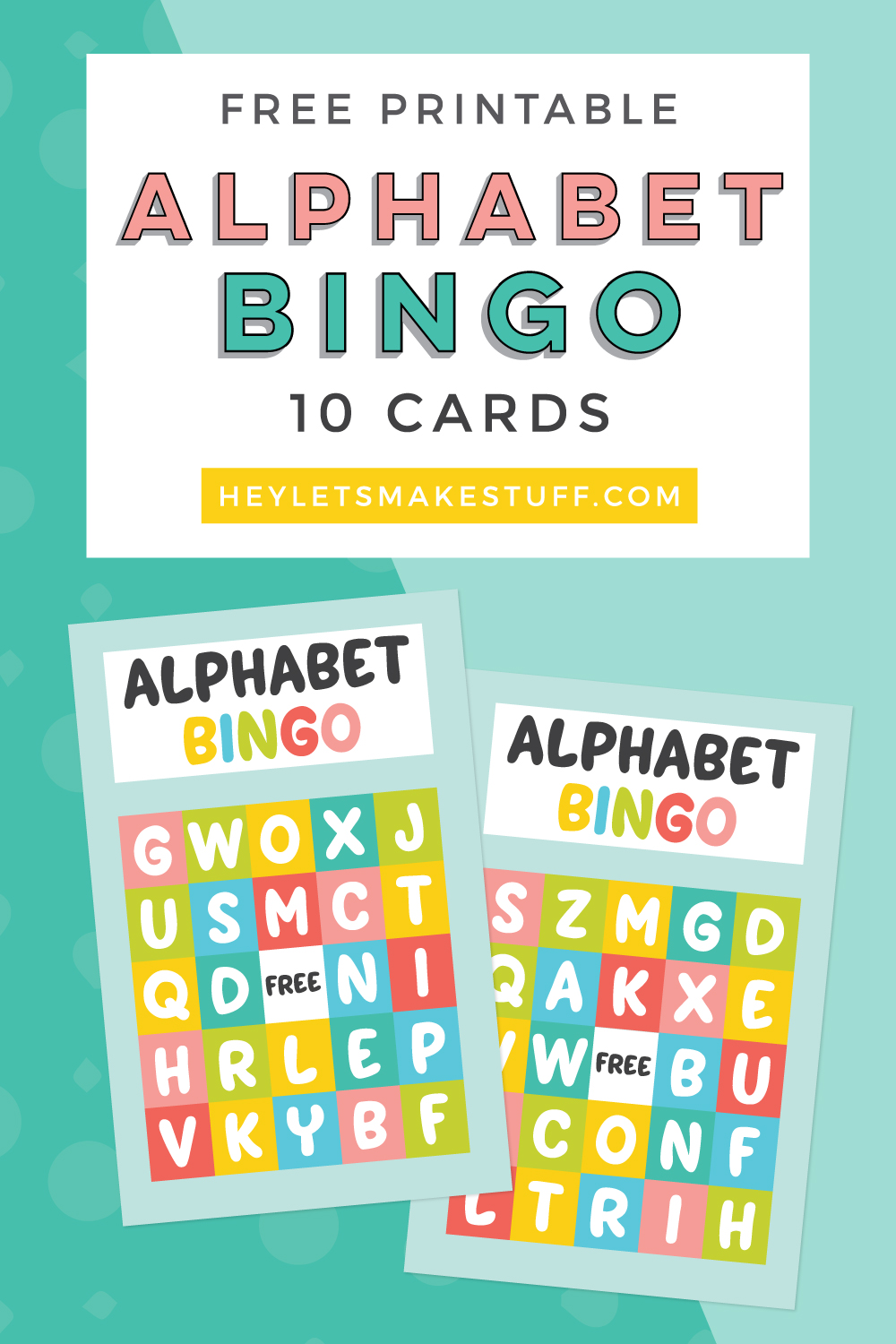 Fun Bingo Ideas for Kids